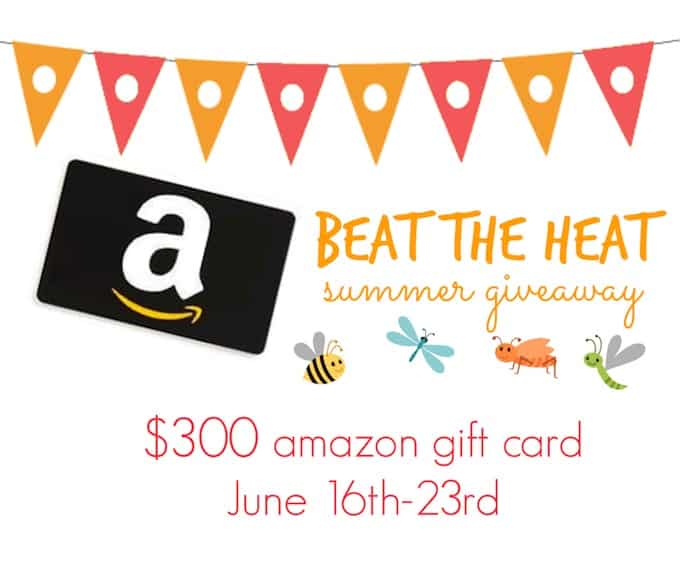 Guess what?
I appreciate you. Like, really.
The best part of my days are reading your comments, seeing your instagram and facebook likes, retweets, and repins, and hearing all about how you and your family enjoyed a Shared Appetite recipe.
And it's time for me to say thank you.
Not just with words, but with this super awesome summer giveaway. A $300 Amazon gift card, which pretty much is just as good as cold hard cash. Because really, you can buy pretty much anything on Amazon.
Big thanks to Chelsea over at Chelsea's Messy Apron for organizing this Beat the Heat Summer Giveaway and to all the fellow food bloggers involved that helped make it happen!
Enter to win below!
note: this giveaway was personally funded by the participating food bloggers. No compensation was given and Amazon is not affiliated with this giveaway.