This post is sponsored by Imperial Sugar.  As always, all opinions and recipe are my own. Thanks for supporting the brands who support Shared Appetite!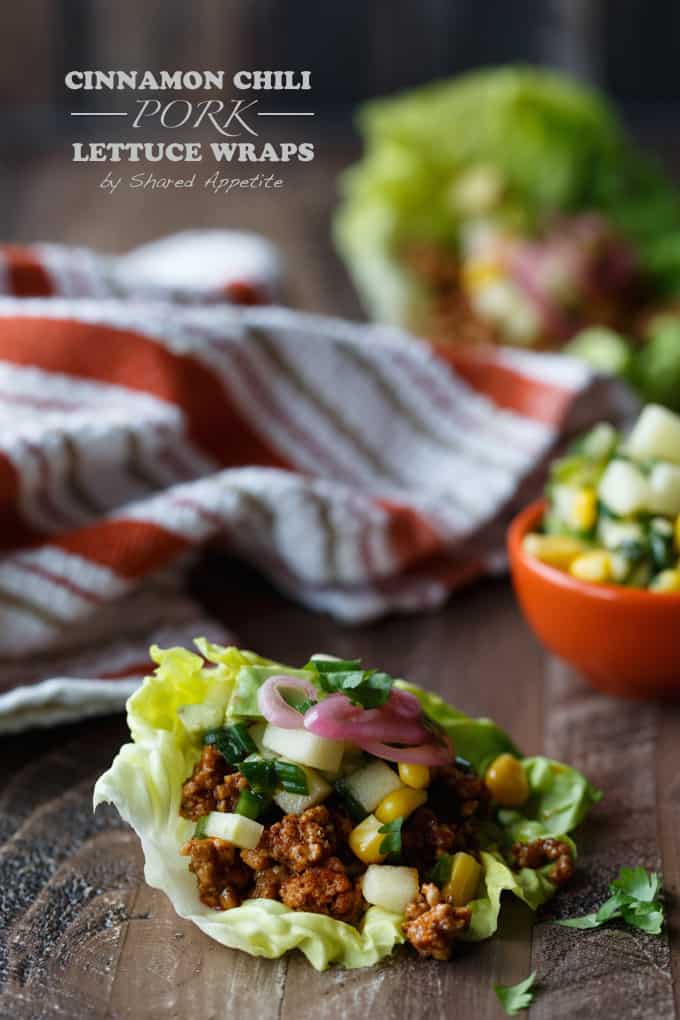 A healthier option for taco night this week, these Cinnamon Chili Pork Lettuce Wraps with Apple Corn Salsa, Pickled Onions, and Avocado are big on flavor!
This weekend was a doozie.  It was Winter Weekend.  The annual retreat for our middle school youth group to a camp in PA.  For many of the kids, it's the first time ever going away without their parents.  That equals staying up late, eating way too many energy drinks and piles of junk food, and of course… staying in a cabin with middle school boys that prefer not to shower as often as they should.  I choked on a permanent cloud of Axe that was in the air throughout the weekend.
Of course, it's a fantastic opportunity for our middle school kids.  No cell phones are allowed, so the only connection they can rely on is actual face-to-face contact.  They bond over group games during free time and worshipping together during our large sessions.  And something that was really cool.  During our last small group session, we had them each stand up one at a time and the group shared encouraging words about each other.
Of course, camp food is less than… well, good.  And it's definitely not good for you.  And if there is one thing I need right now, it's eating healthier.  Healthier, though, needs to still have those big flavors I crave.  I rely on a few things while trying to shed pounds… lots of spices, avocado, and condiments.  These Cinnamon Chili Pork Lettuce Wraps with Apple Corn Salsa, Pickled Onions, and Avocado has all three 🙂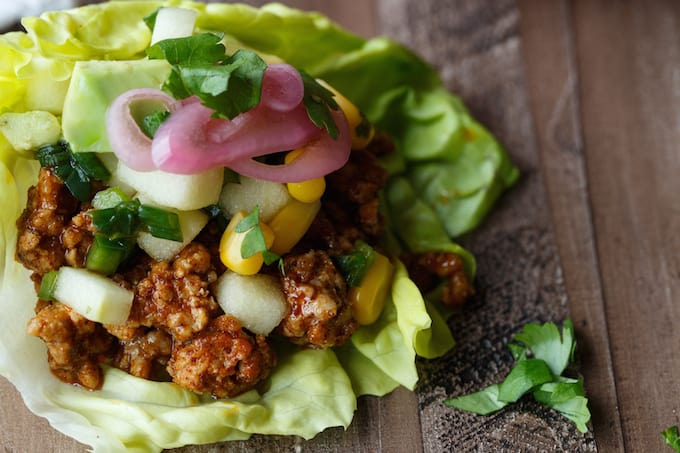 I love me tacos.  And my healthier-replacement for taco night are always lettuce wraps.  You can fill 'em, roll 'em, and devour 'em sans guilt of all those tortillas.
I love the gentle heat of the cinnamon chili pork.  I personally use ancho chili powder, since it's is pretty mild on heat but big on earthy, smoky flavors.  The apple corn salsa and pickled onions bring a ton of fresh, bright, acidic flavor with a little sweet edge to the party.  And of course, avocado is avocado.  Glorious in every single way 🙂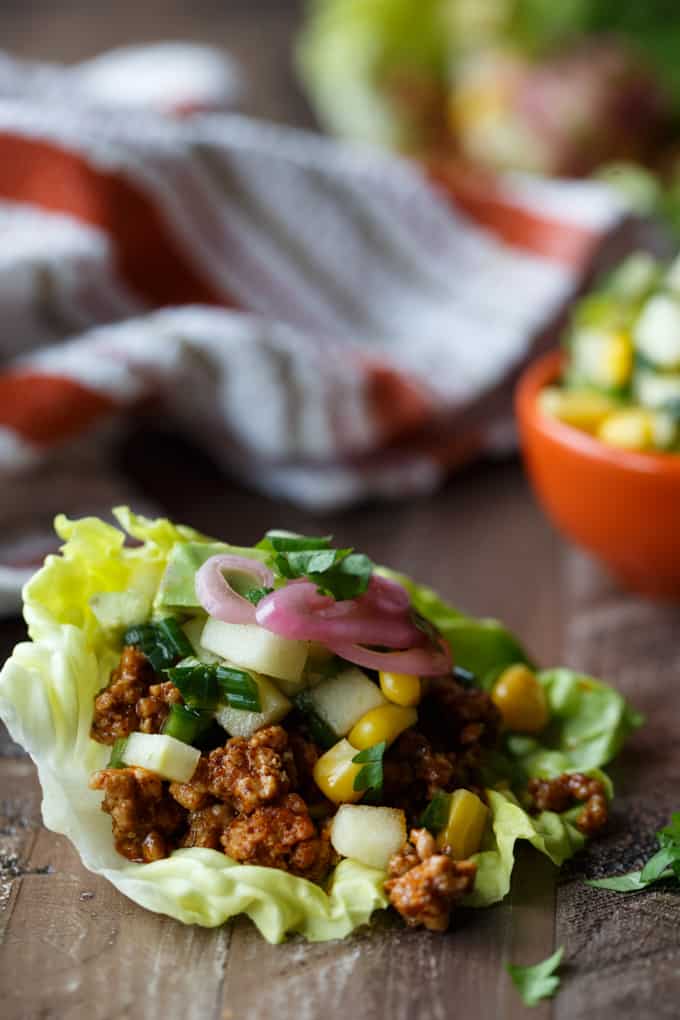 This, my friends, is my kind of healthy eating.  And I'm happy to say… it's working.  So far I'm two weeks into my operation #stopbeingafatty.  Goodbye 14 pounds.  I have a ways to go still, but at least now I'm headed in the right direction 🙂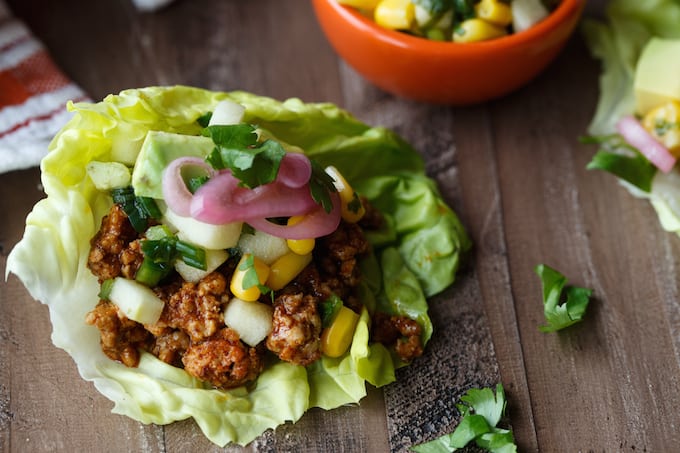 You can snag this recipe for Cinnamon Chili Pork Lettuce Wraps over at Dixie Crystals.