This recipe for Hawaiian Turkey Burgers was created in partnership with Flatout Bread. As always, all opinions and recipes are my own. Thanks for supporting the brands that support Shared Appetite!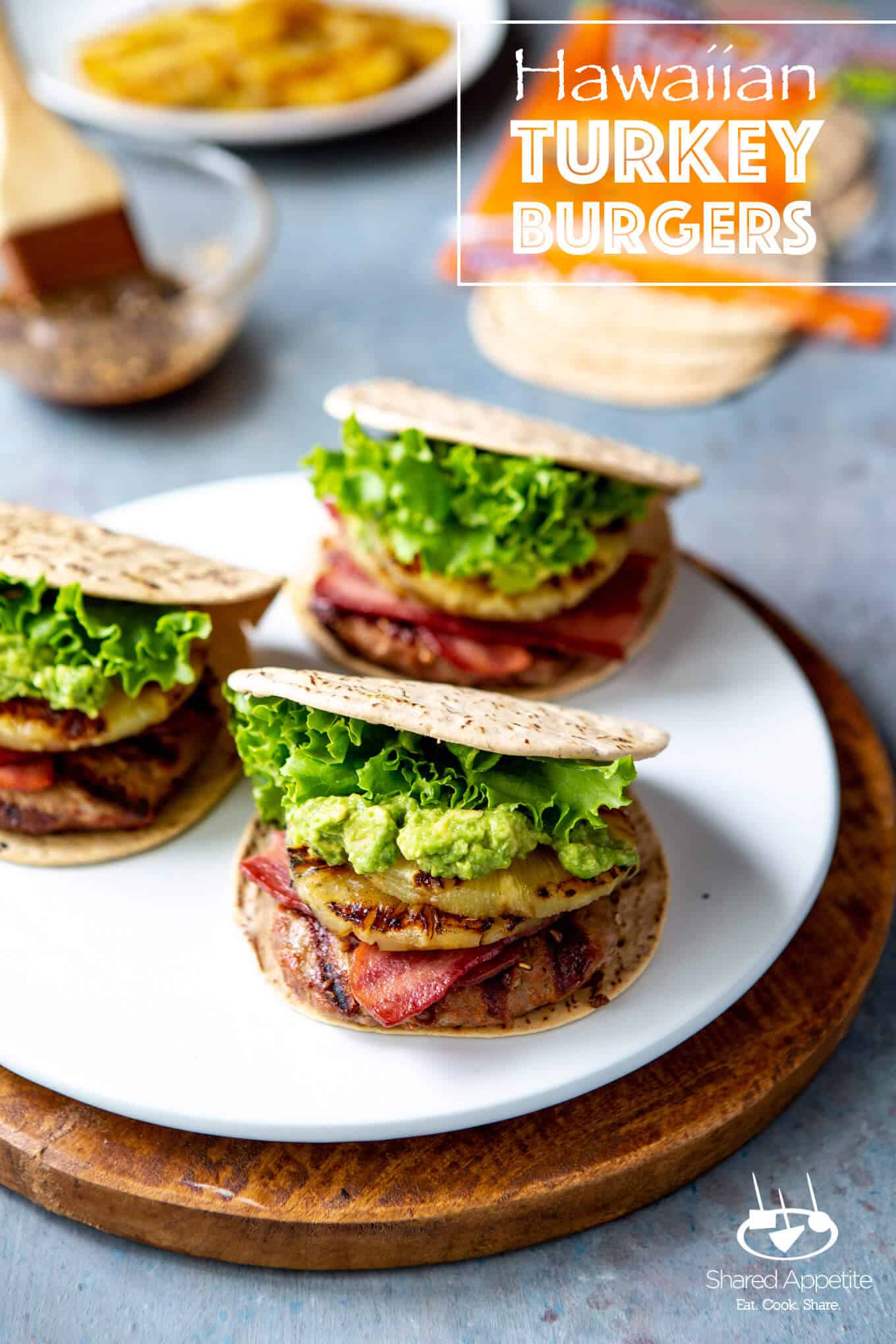 Who has ever power-washed their house or patio? I just did my entire backyard patio and fence... it's pretty addicting and oddly relaxing once you see how much dirt you are wiping away. That is, of course, until you are six hours in and covered head to toe in wet mud. But worth it? You know it. It's so nice having a clean outdoor entertaining space, especially when you're gearing up for a summer full of pool parties!
Baby boy is due in just over a week, so I know a lot of this summer will be spent staying home as we adjust from being a family of three to our new +1. Olivia is also obsessed with the pool, so I know we'll be having a lot of play dates for her right here at the house, and there will be plenty of family and friends vying for some newborn baby time.
I cannot wait move my kitchen headquarters to the back patio this summer (with a drink in hand of course). The grill (and squeaky clean patio) is ready and open for business!
Asheley and I are also going to try and find some delicious ways to eat healthier this summer, and I'm definitely going to be adding this recipe into the dinner rotation! Hawaiian Turkey Burgers with Flatout Bread for the win!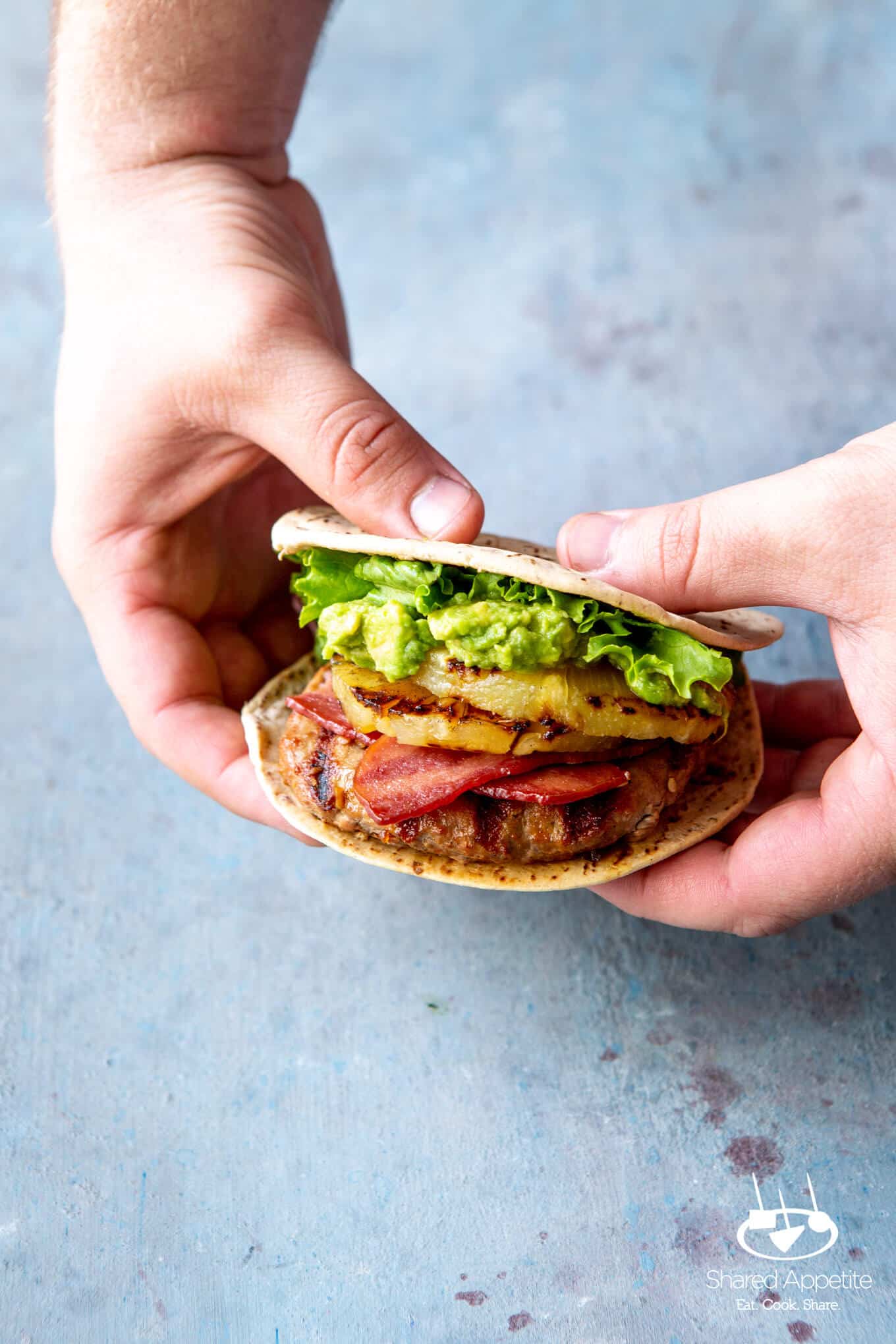 There are so many times I have grand plans for some elaborate dinner menu, only to realize at the last minute holy crap it's almost Olivia's bed time already and I haven't even started to think about what to make for dinner. The day just gets away from me. Oh, you too? Okay good... glad I'm not alone.
When days like that happen, we are always down for a burger dinner. Since Asheley and I are trying to eat a bit healthier (my "dad bod" is in full form right now), swapping in turkey burgers and turkey bacon is a big win!
If you know me, though, you know that i refuse to sacrifice flavor in the name of eating healthy. Life is too short for boring food. Thankfully... Hawaiian Turkey Burgers to the rescue.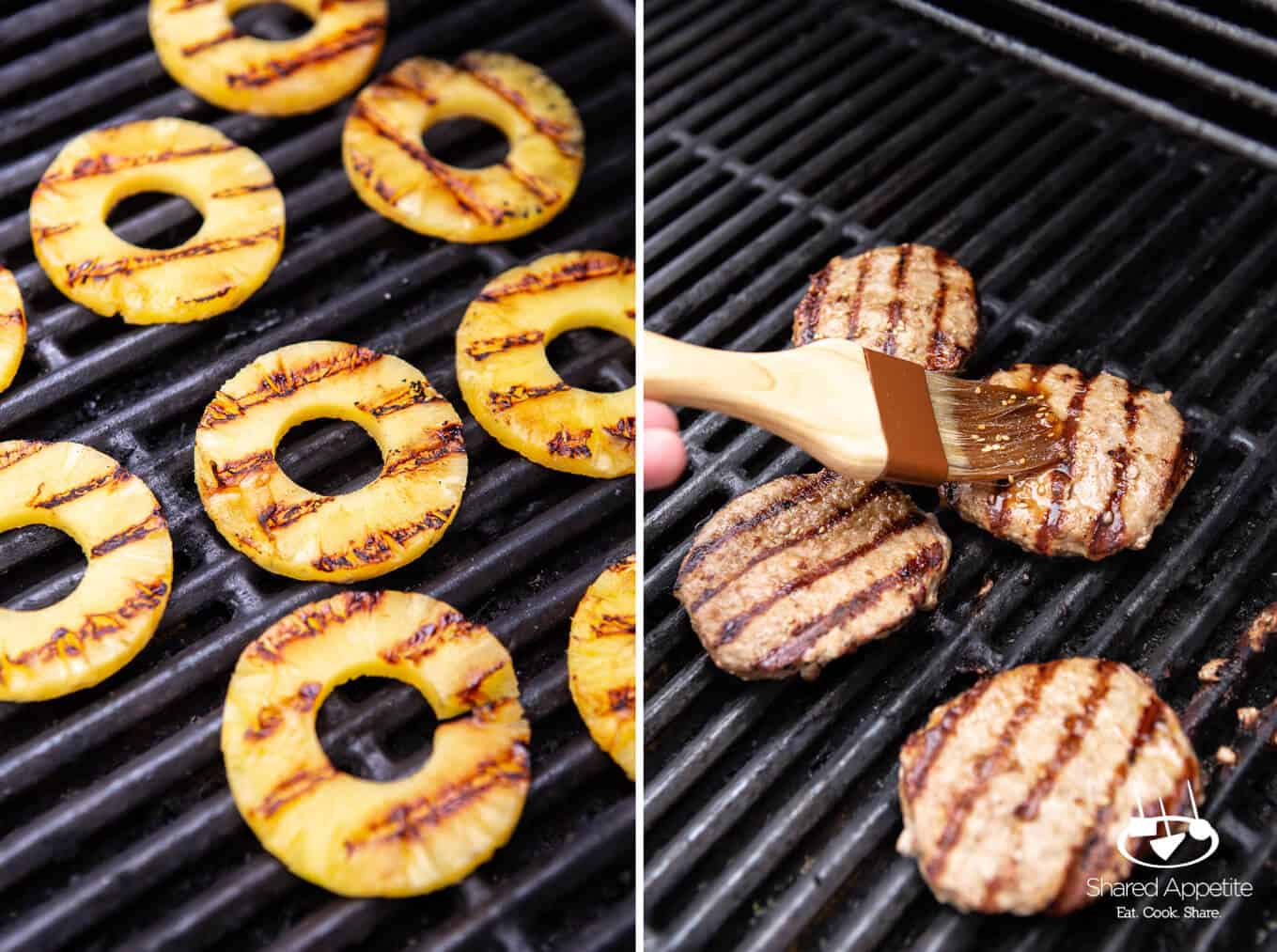 Have you ever grilled pineapple before? The sugars caramelize and it's sweet sticky goodness. It adds the perfect juicy kick to these Hawaiian Turkey Burgers. Side note: for a quick dessert I love sprinkling some cinnamon sugar on them before grilling and serve it up with some vanilla ice cream.
Quick tip with the teriyaki glaze or anytime you apply a sugary glaze or sauce to food on the grill (i.e. bbq sauce, etc). If you put it on at the beginning of grilling, the sugars in the sauce are going to burn by the time your meat is cooked through. Instead, I basted these turkey burgers with the pineapple juice spiked teriyaki sauce during the very last minute of cooking.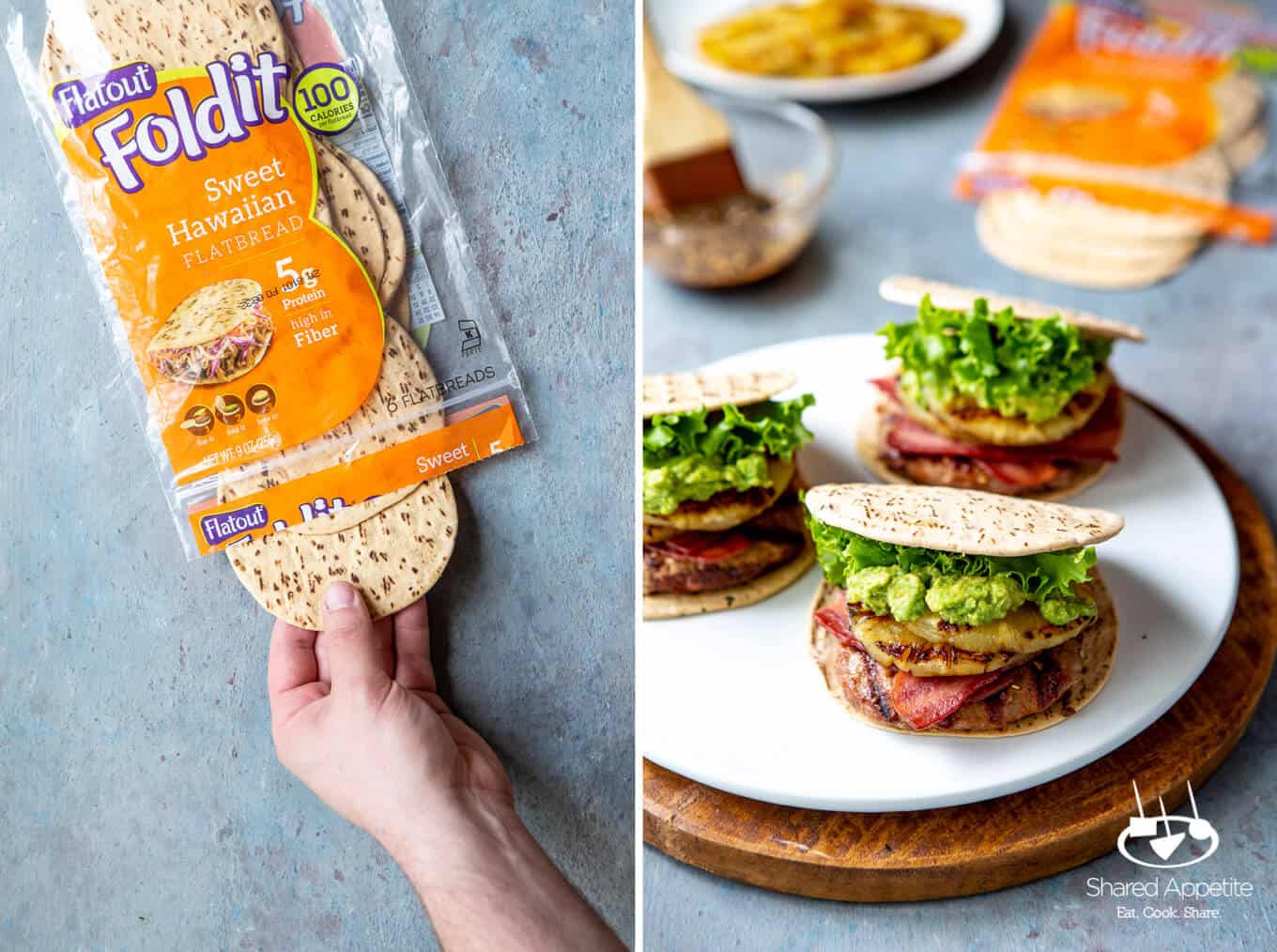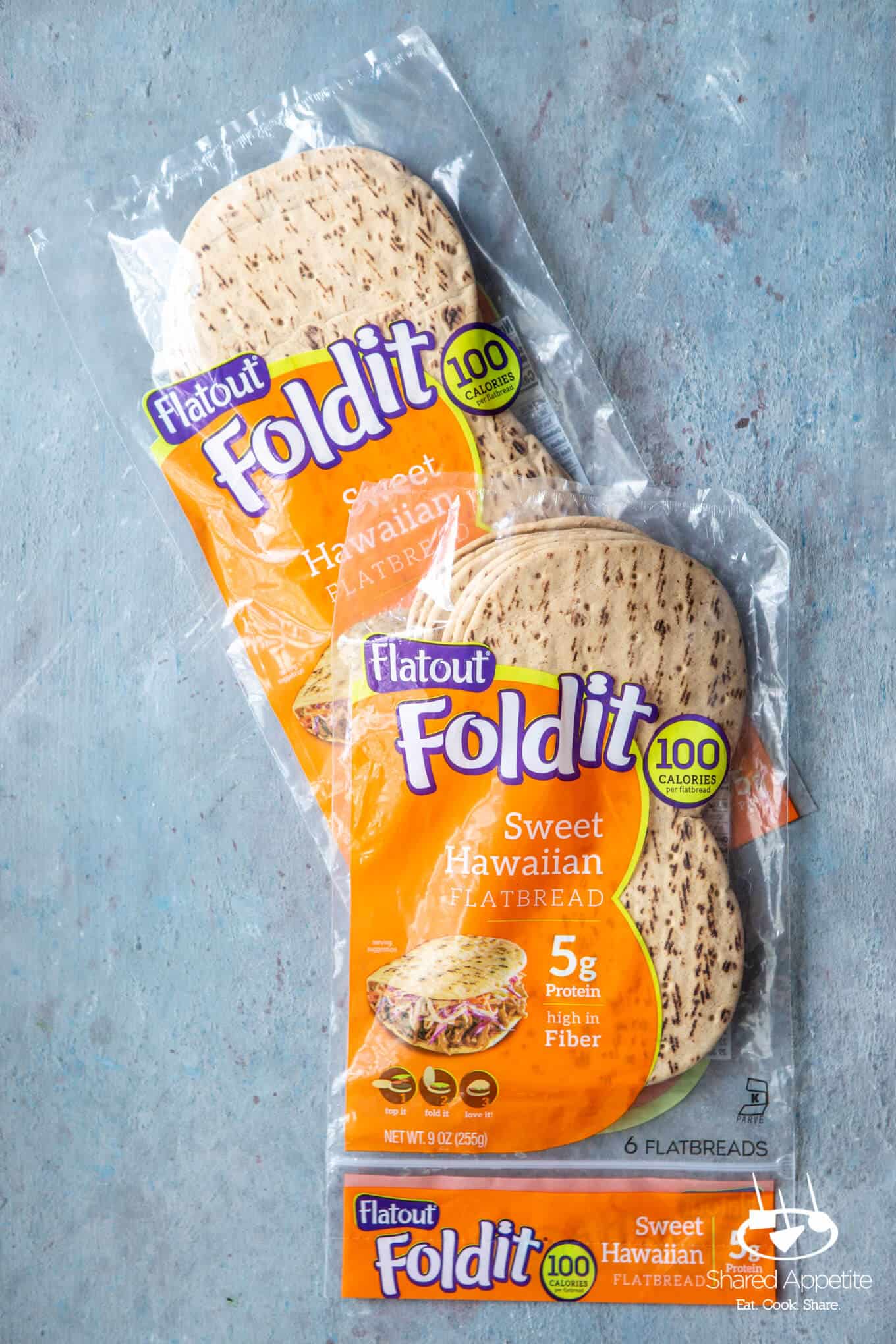 You've heard me talk about Flatout Bread before. It's a staple in our house, and has saved meal time more times than I can count. We use the wraps for everything from (duh) wraps, burritos, flatbreads, and quesadillas. Heck, I've even cut the wraps into wedges and baked them into chips! Their line of fold-its are perfect for sandwiches and burgers! I even made some killer apple pie tacos with them back in the fall! I'm so excited to announce that Flatout will be releasing some new products this summer with new packaging! You can check out Flatoutbread.com for more information, but here's the highlight reel:
New 60 calorie Flatout Flavorit oval-shaped wraps are dropping in three different kicked-up flavors: Olive Oil & Sea Salt, Southwest Chipotle, and Garden Ranch. They are also releasing these Sweet Hawaiian Foldits!
As with all their products, these wraps and foldits are low in carbs and calories AND high in fiber and protein. That's a win-win-win-win right there!
Make sure to stock up on Flatout next time you are in the grocery store... you'll want them on hand to save meal time over and over again! Best of all, it's a great way to help maintain a healthy lifestyle. In fact, some Flatout Flatbreads are even endorsed by Weight Watchers with as few as 1 Smart Point per flatbread! Make sure to check out Flatoutbread.com for tons of tasty recipes and their store locator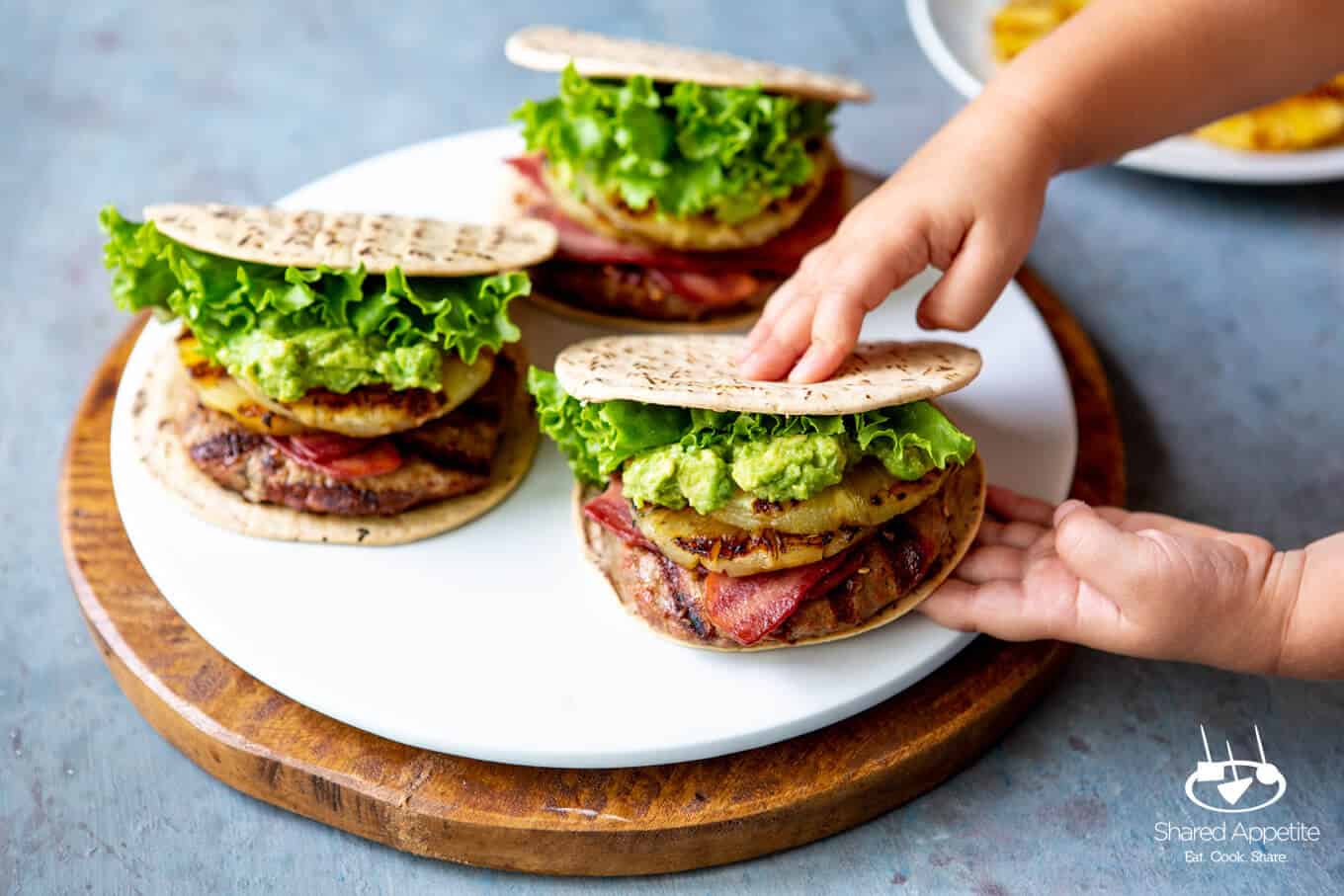 Psst. How cute are those hands? Olivia LOVES helping me take photos, and she wanted to grab hold of one of these Hawaiian Turkey Burgers so bad. I was super impressed she was willing to keep the burgers on the plate long enough to photograph!
Print
Hawaiian Turkey Burgers
---
Author:

Chris Cockren

Total Time:

20 minutes

Yield:

4

Servings

1

x
4

Sweet Hawaiian Flatout Foldits

4

turkey burgers

4

slices turkey bacon, cooked

8

canned pineapple slices, juice reserved

¼ cup

teriyaki sauce

2

avocados, mashed
Lime
Kosher salt
Green leaf lettuce
---
Instructions
Combine teriyaki sauce with 2 tablespoons pineapple juice from the canned pineapple.  Reserve half of the pineapple teriyaki sauce for serving.  Cook turkey burgers on a grill over medium-high heat until just cooked through.  During the last minute of cooking, baste each side of turkey burgers continuously with half of the pineapple teriyaki sauce.
Grill pineapple until heated through and grill marks appear.
Combine mashed avocado with a generous squeeze of lime juice and Kosher salt.
Top each Flatout Foldit with turkey burger, turkey bacon, 2 slices of grilled pineapple, mashed avocado, and lettuce.  Use reserved pineapple teriyaki sauce for serving, as desired.
Prep Time:

10 minutes

Cook Time:

10 minutes


Hawaiian Turkey Burgers
#Flatoutlove