These Grilled Vegetable Pesto Quesadillas are brought to you by Flatout Bread. As always, all opinions and recipe are my own. Thanks for supporting the brands that support Shared Appetite!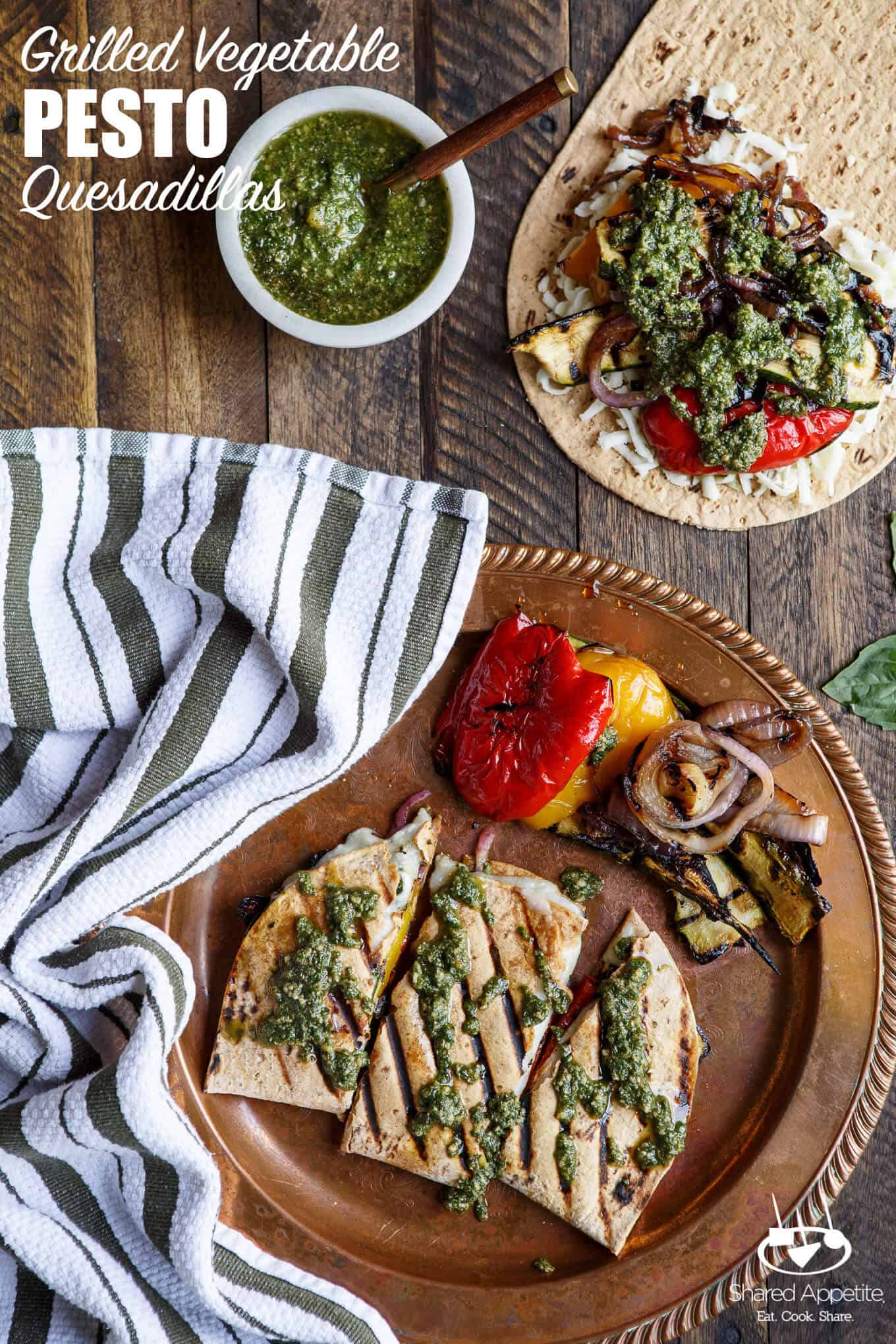 It's officially the home stretch. There's just a few weeks of the school year, and the hallways are full of that amazing smell of summer freedom. In reality that smell is a mixture of humidity and body odor, as some of the upper elementary grade students have not yet mastered the idea of deodorant and my classroom is right next to the gymnasium. But let's go with freedom.
Even though we are so darn close to that glorious two month vacation, June is actually one of my busiest months. I'm a music teacher, so there are 4 performances between my two bands within the next two weeks and recruitment for next year has to be completed. Once concerts are done, there are instruments to collect and clean, and our inventory has to be completed as well as ordering for next year. Oh, and it's peak wedding season for my wedding photography studio, Ashe Photography as well.
Needless to say, dinnertime sometimes gets the shaft. It's tough to juggle it all, and a lot of times after work all I want to do is enjoy a little bit of sunshine with my little girl (and by enjoy the sunshine, I mean she insists on being outside and only has one speed… hyper-non-stop-speed). But I'm trying to cook as much as possible. Bonus points for outside cooking, since that's where Olivia is anyway. I can watch her and cook at the same time… winning.
Best of all, Olivia is super interested in cooking. Whenever she sees me in my culinary element, she inquisitively comes over to me and asks… Daddy, what's that? What doing, Daddy?! It's the cutest thing ever. And she LOVES helping. It honestly ends up being way more work when she wants to "help", but it's encouraged… every. single. time.
So let's chat about one of my recent WINS in the weeknight dinner department lately. I'm really pumped about these Grilled Vegetable Pesto Quesadillas.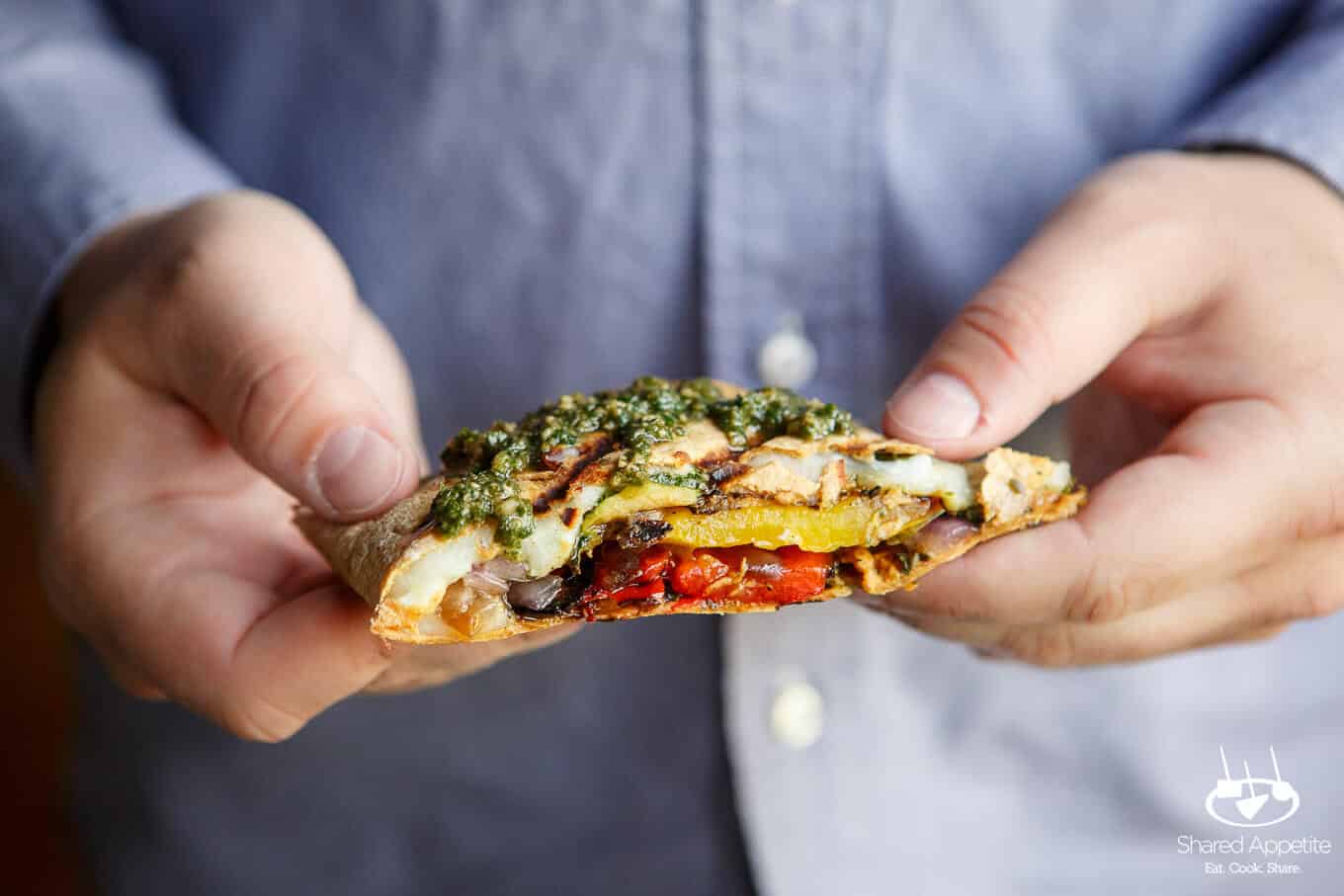 Now that my grill is officially open for the season, it's getting a good workout. Grilling vegetables is especially rewarding. I love the charred flavors and intensified sweetness the grill heat imparts on veggies. It also is something I feel great about serving to my family. Healthy, nutritious, and full of flavor.
Olivia loves all the colors of the vegetables, and is daddy's big helper with carrying them to the grill. She may not love eating all the vegetables yet, but I'm thinking her wanting to be a part of the process of cooking is a great first step to her having an adventurous palate.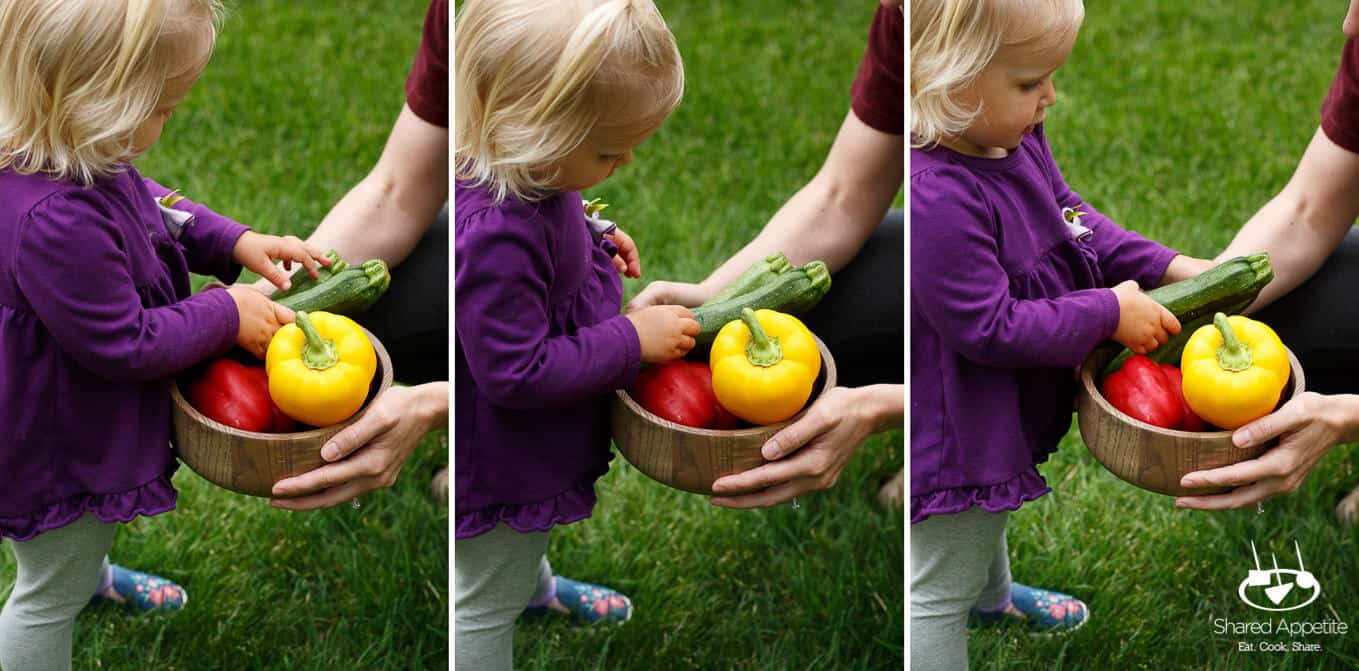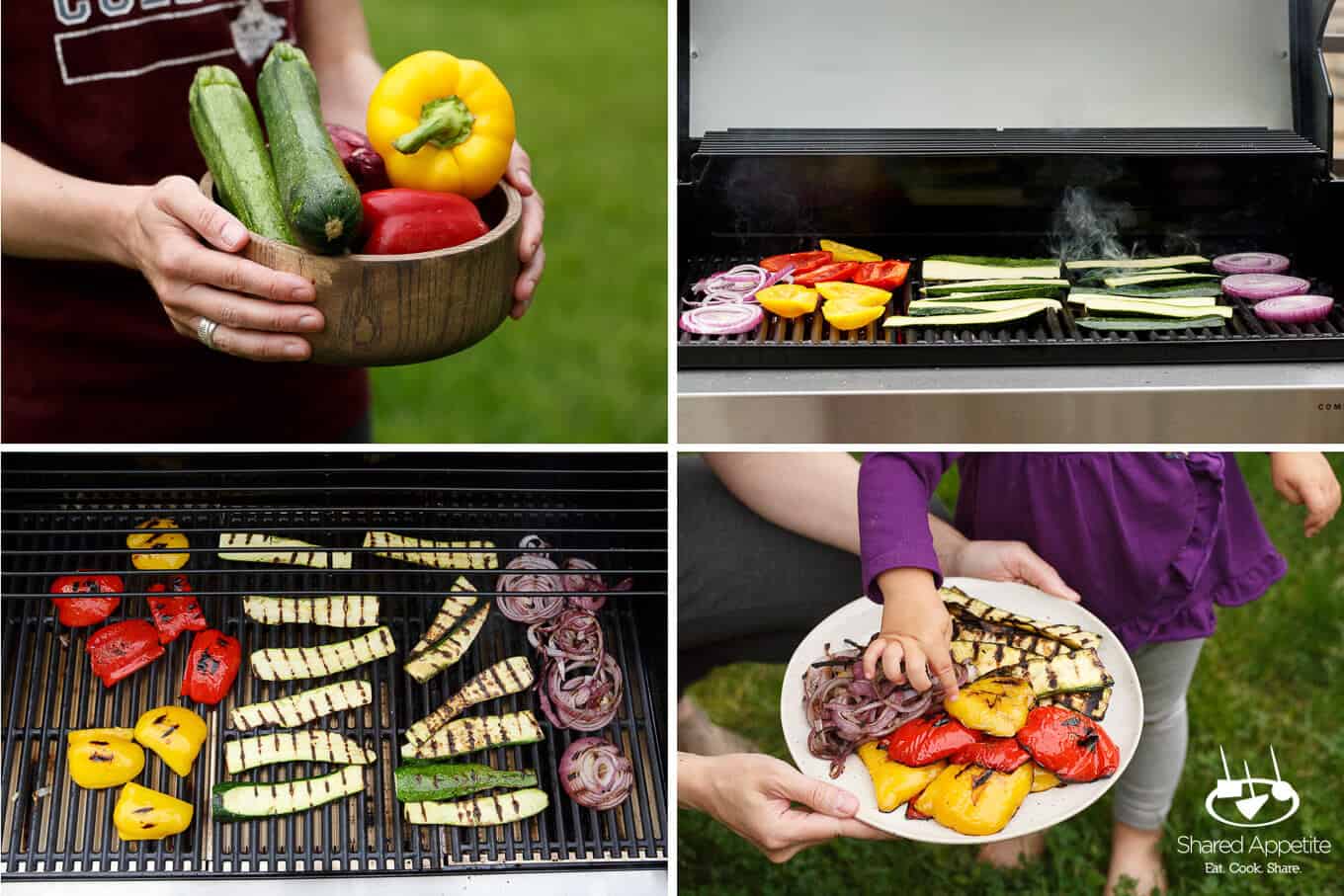 So these Grilled Vegetable Pesto Quesadillas feature grilled peppers, zucchini, and onions. I love the flavor combo of these big three. It's the standard vegetables I usually grill, and their flavors go really well with fresh and herbaceous homemade pesto.
Feel free to substitute whichever vegetables you have on hand or that you may want to try in your quesadillas. Any color bell peppers and variation of onion will definitely work, and yellow summer squash will work equally well as zucchini.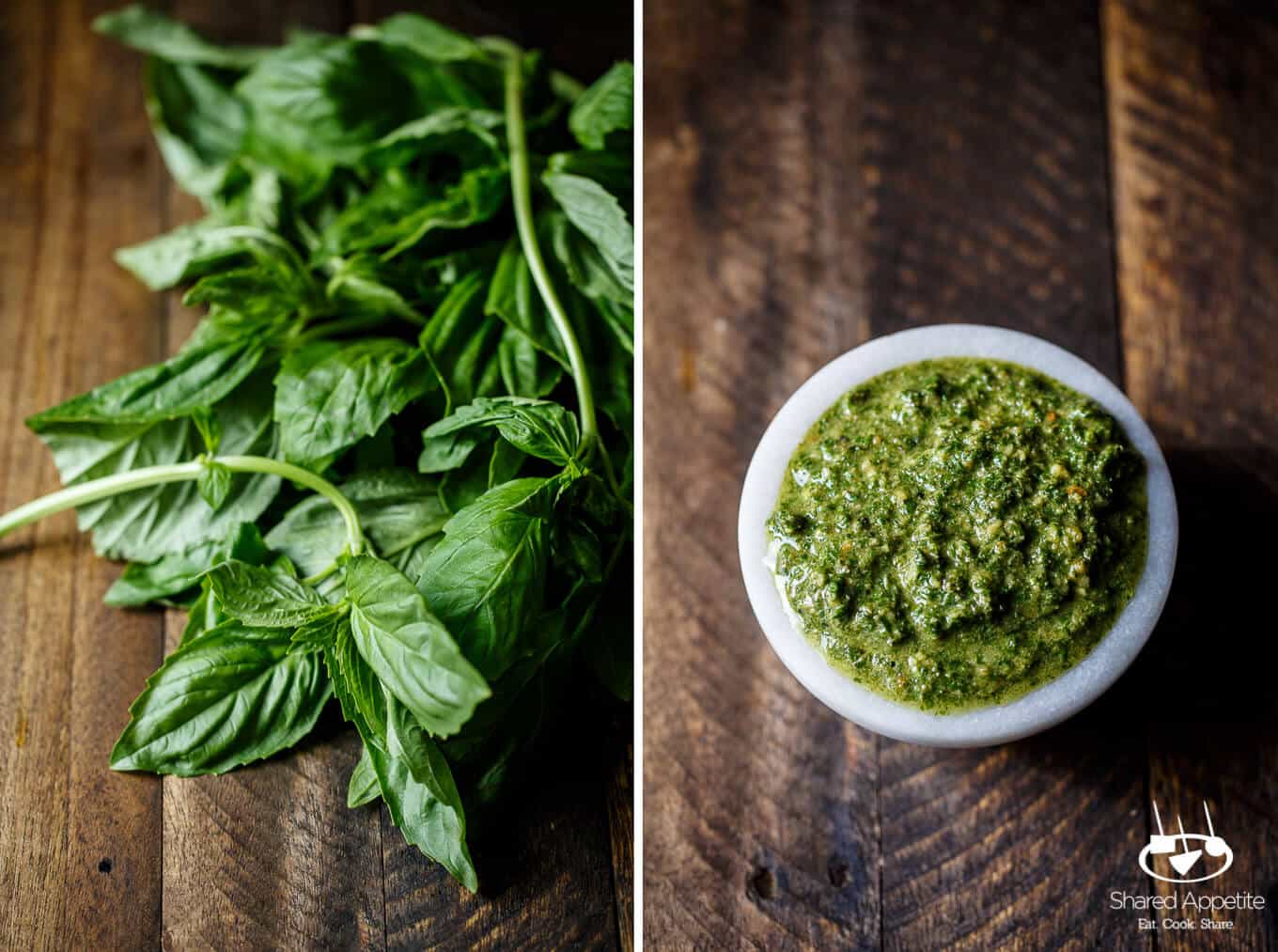 Pesto is something I make ALL summer long. I just planted like 4 basil plants, so I know I'm going to have an overload of the stuff soon. Pesto is a great way to use up all that basil, and it refrigerates and freezes incredibly well. If you're going to refrigerate your pesto, just make sure to add a little oil to the top of your jar of pesto to provide a good barrier from oxygen touching the basil and turning it brown.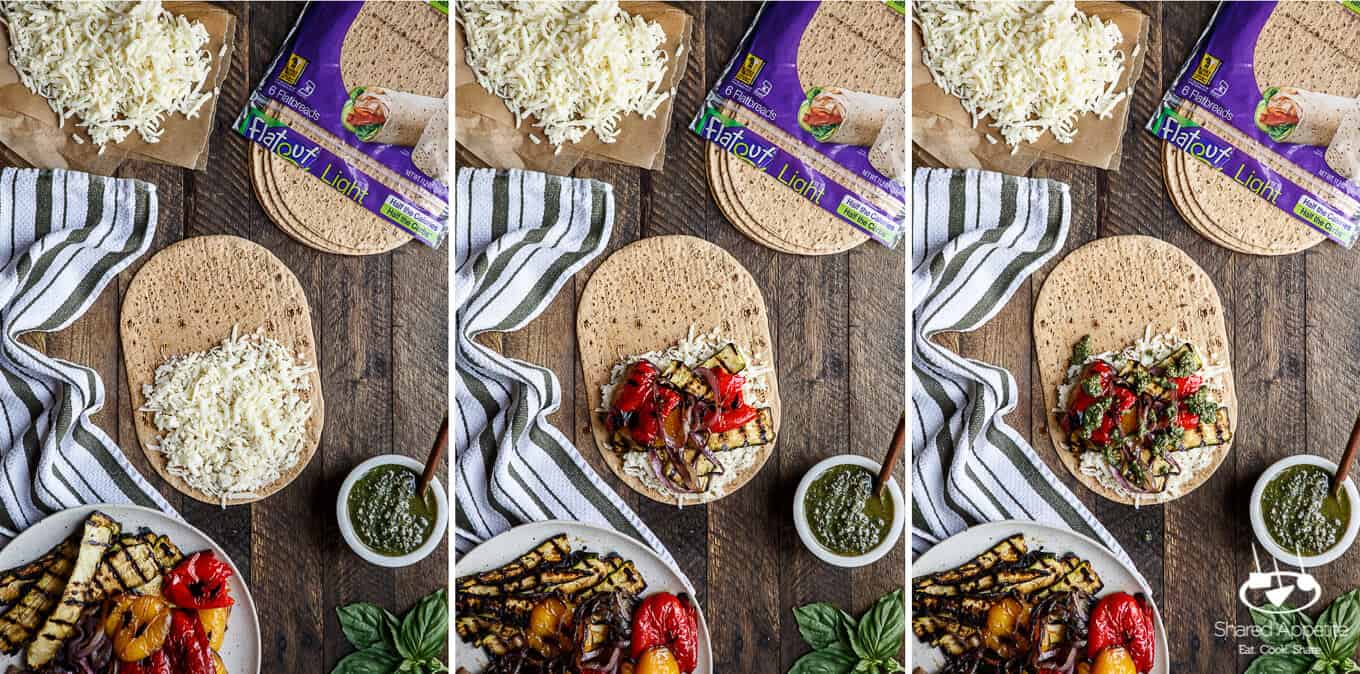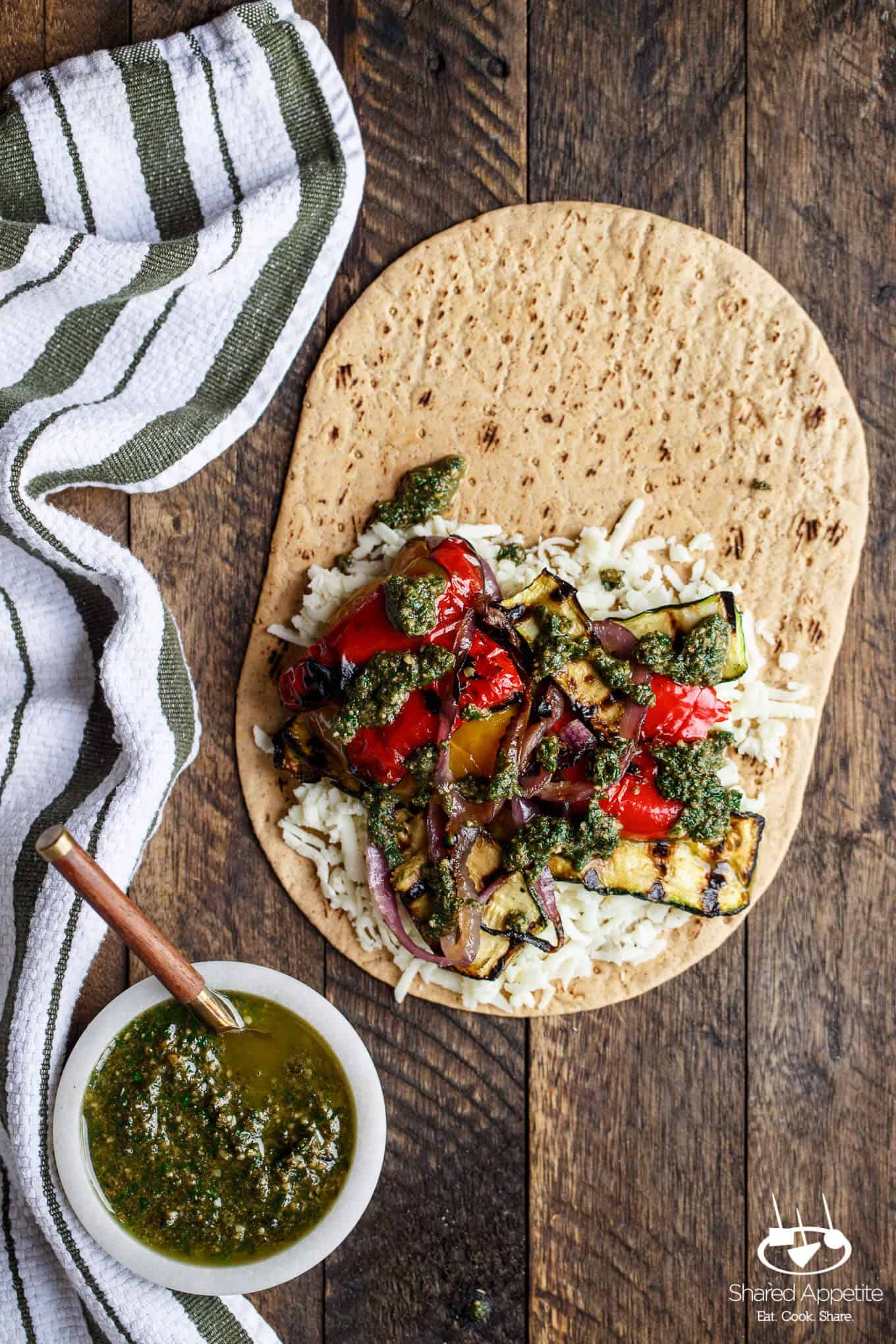 The real star of these Grilled Vegetable Pesto Quesadillas, though, is Flatout Flatbread. Gosh, I love this stuff. It has saved more lunches and dinners at my house than I can even count. I can't even tell you the amount of times Asheley and I were at a loss for what to eat, only to have instant inspiration thanks to Flatout's full line of flatbreads, fold-its, and pizza crusts.
I've used Flatout flatbreads for wraps, burritos, quick crepes and duh, quesadillas. Fold-it's are PERFECT for sandwiches and burger buns.
Anyone else trying to eat a little better? It's a constant struggle for me. Flatout makes it easy, because they are the official wrap for Weight Watchers! These Flatout Light Original Flatbread wraps are just 90 calories (WOOT!), high in fiber, and have 9 grams of protein!
Make sure to check out all of Flatout's products and flavors… you can grab them at the deli section of your local grocery store. To make sure your store stocks them, check out the Flatout Store Locator here.
And if you need some Flatout recipe inspiration, check out their jam-packed recipe center!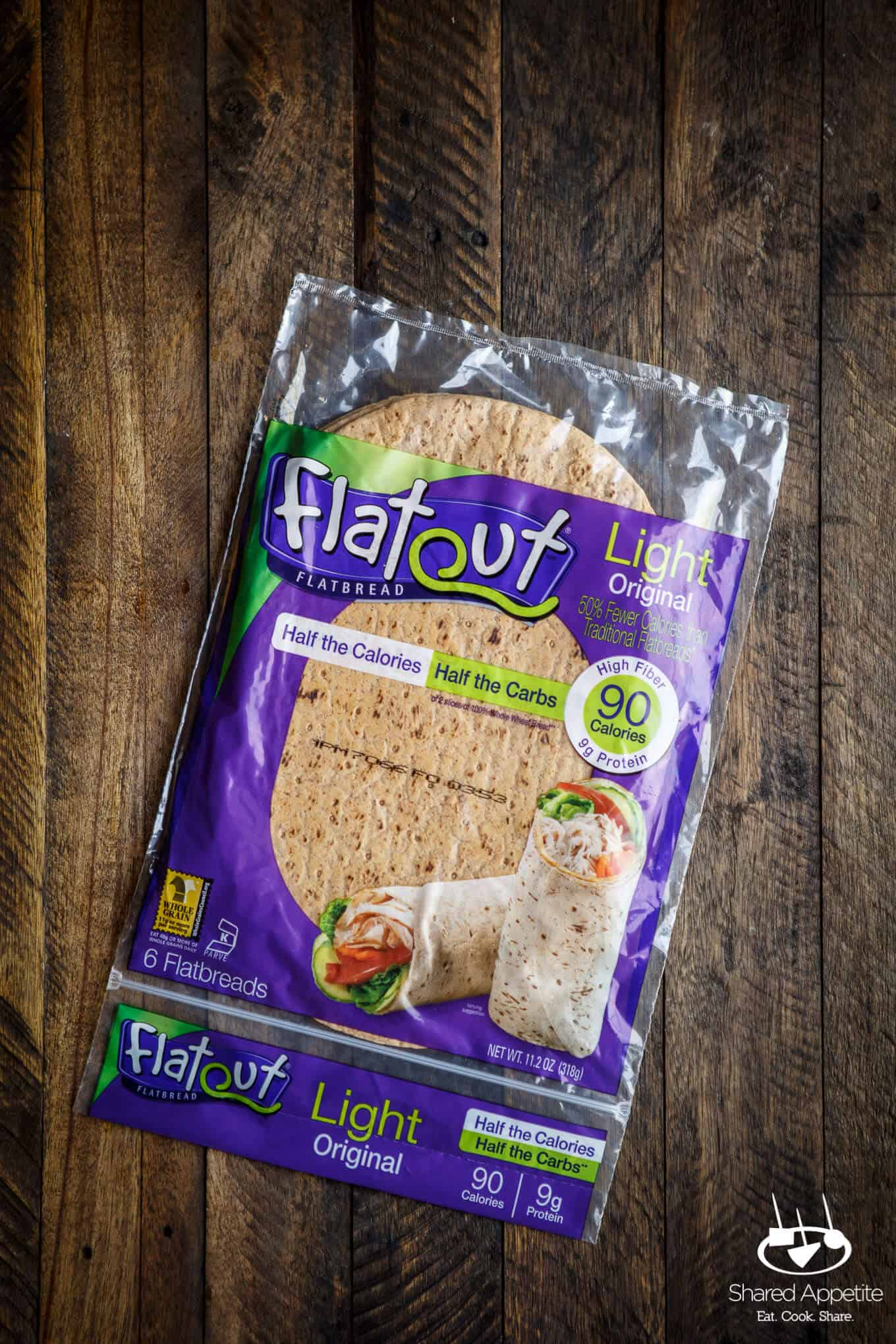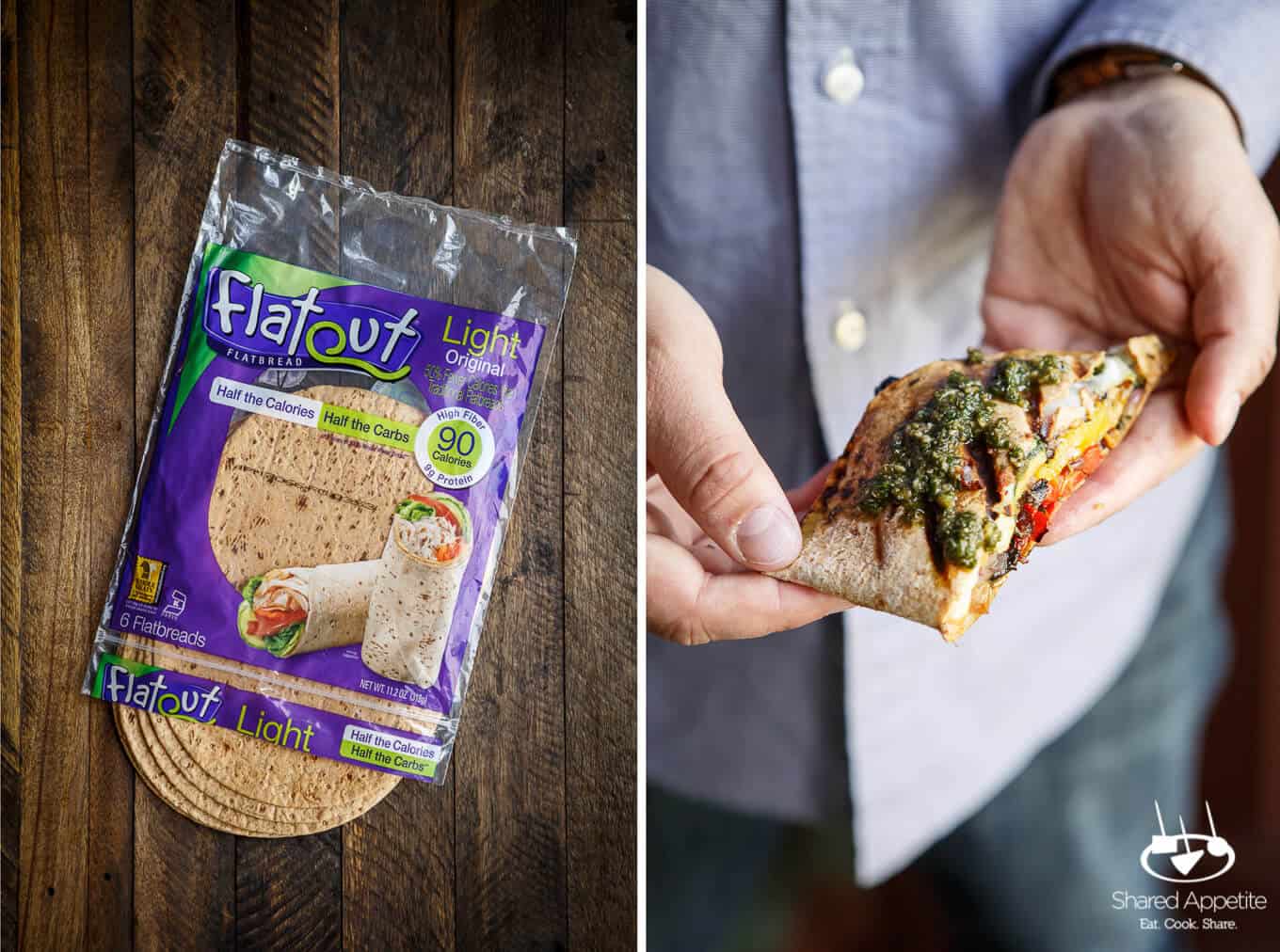 Print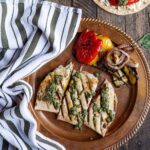 Grilled Vegetable Pesto Quesadillas
---
Author:

Chris Cockren

Total Time:

25 minutes

Yield:

4

Quesadillas

1

x
4

Flatout Flatbreads

2

bell peppers, cut into quarters

2

red onions, sliced

2

zucchini, sliced lengthwise

1/4 cup

olive oil
Kosher salt
Basil Pesto (recipe below)

2

–

3

cups shredded mozzarella cheese
for the Basil Pesto
2

cloves garlic

1 1/2

–

2

cups fresh basil

1/8 cup

pine nuts (also called pignoli)

1/2 cup

extra virgin olive oil

1/4 cup

good-quality parmesan cheese
Kosher salt
Freshly ground black pepper
---
Instructions
Preheat grill to medium-high heat.  Brush sliced vegetables with oil and season generously with Kosher salt.  Grill, flipping once, until vegetables are slightly charred and cooked through, about 6-10 minutes. Remove vegetables from grill and roughly chop.
Place mozzarella cheese on one half of each flatbread.  Top with a mixture of grilled vegetables and a drizzle of pesto.  Fold flatbread into a quesadilla shape and grill approximately one minute per side, flipping carefully.  Remove from grill, cut into pieces and devour immediately with extra pesto on the side for dipping.
for the Basil Pesto
Place the garlic in a food processor and chop. Add in the basil and pine nuts and process until finely chopped. With the motor running, drizzle in the oil. Transfer the mixture to a small bowl and stir in Parmesan cheese. Season with Kosher salt and freshly ground pepper. If making ahead of time, top pesto with a thin layer of extra virgin olive oil to prevent browning and refrigerate. Bring to room temperature and stir before serving.
Prep Time:

10

Cook Time:

15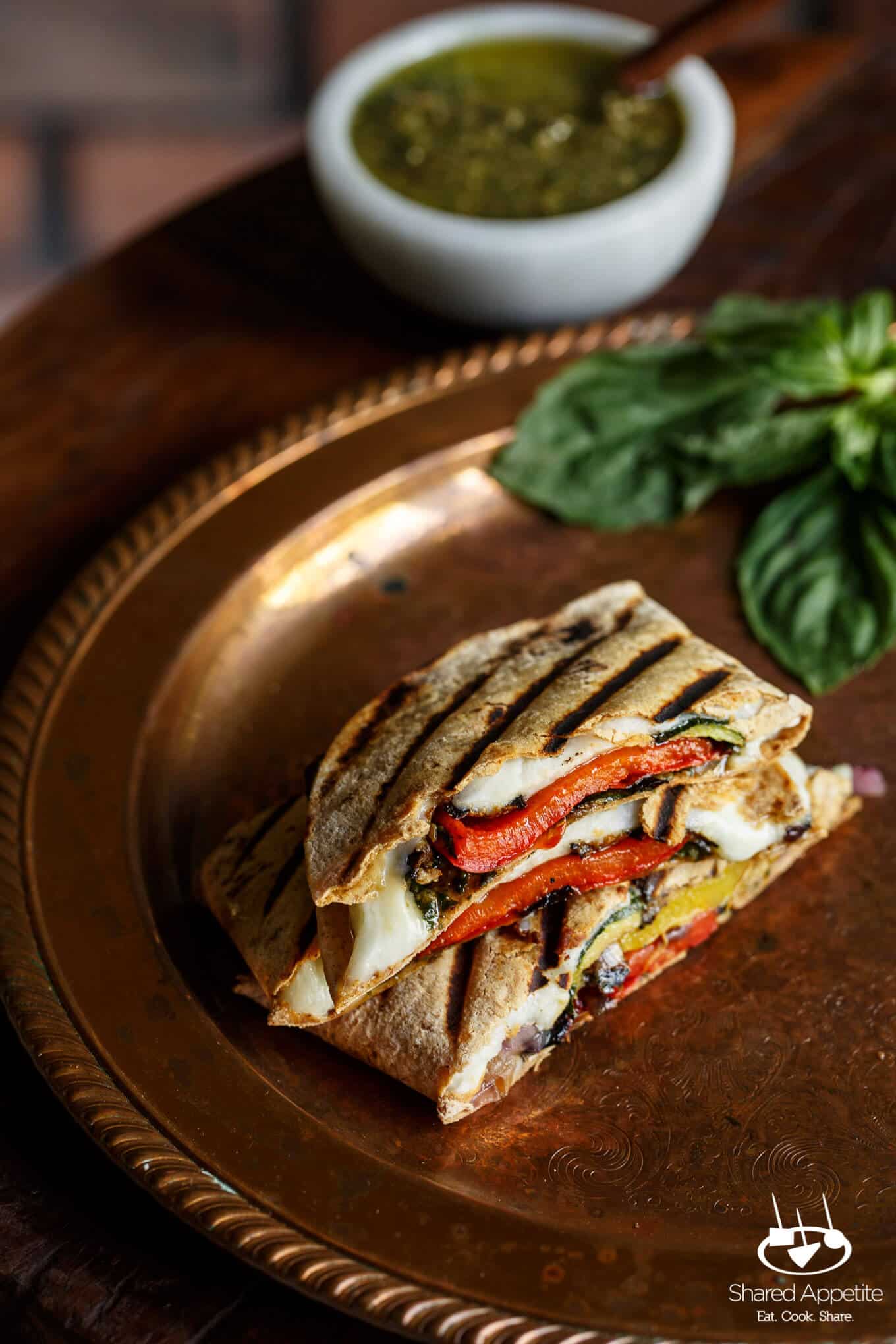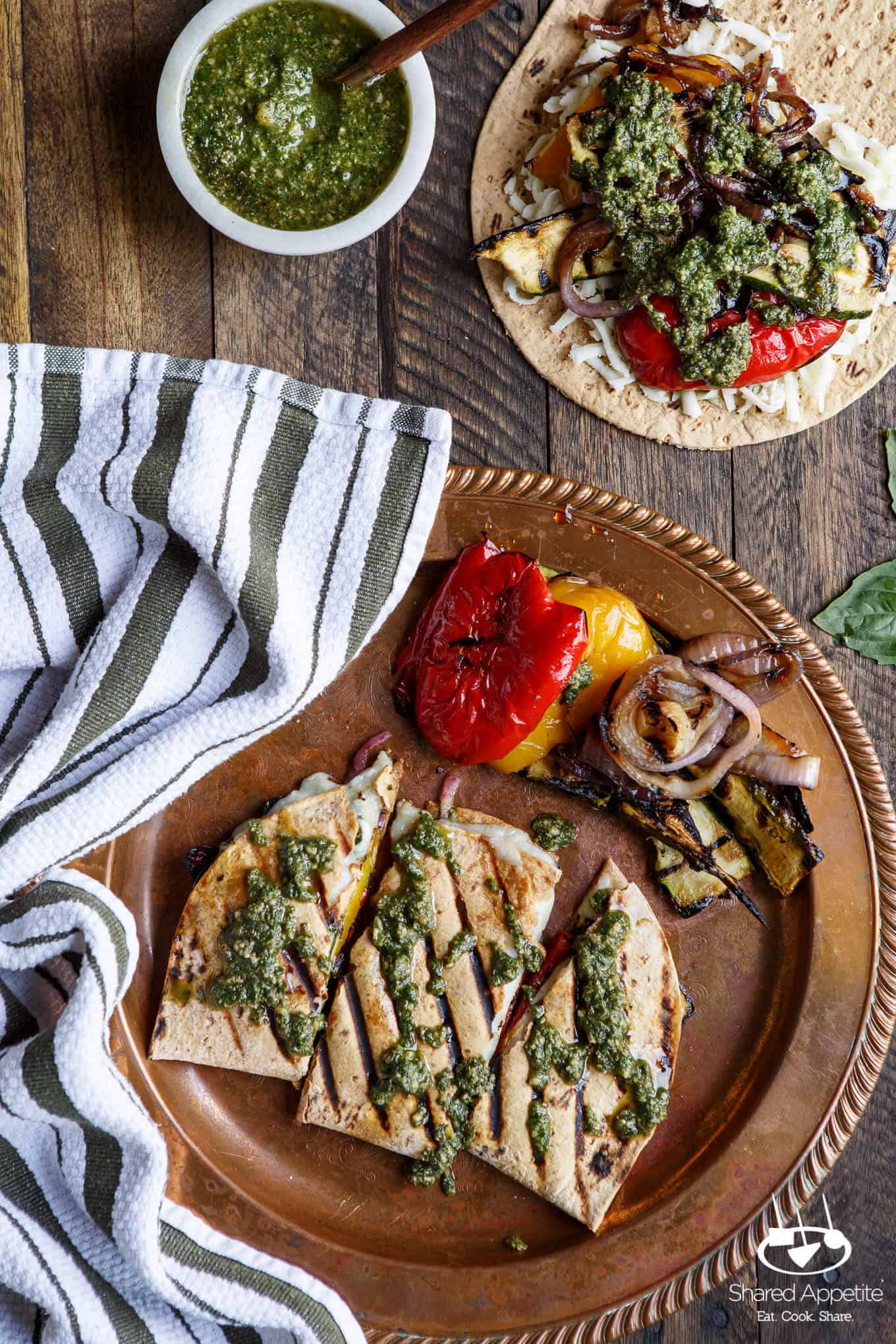 Grilled Vegetable Pesto Quesadillas
Need More Wrap Ideas?
Chocolate Chip Banana Fluffernutter Crepes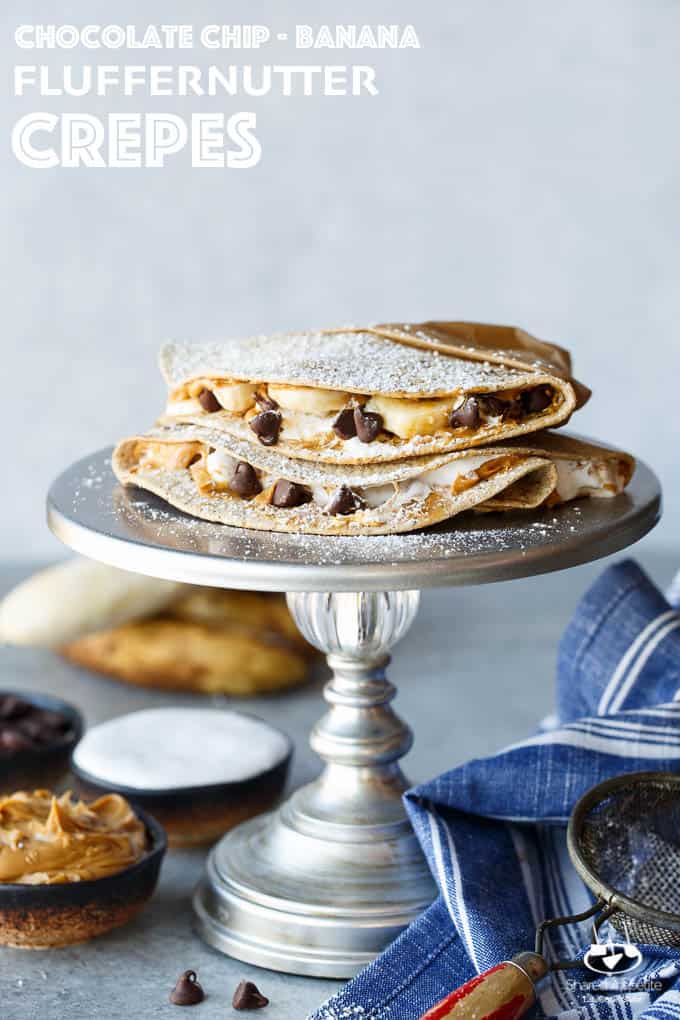 5 Minute Sweet Pea Goat Cheese Dip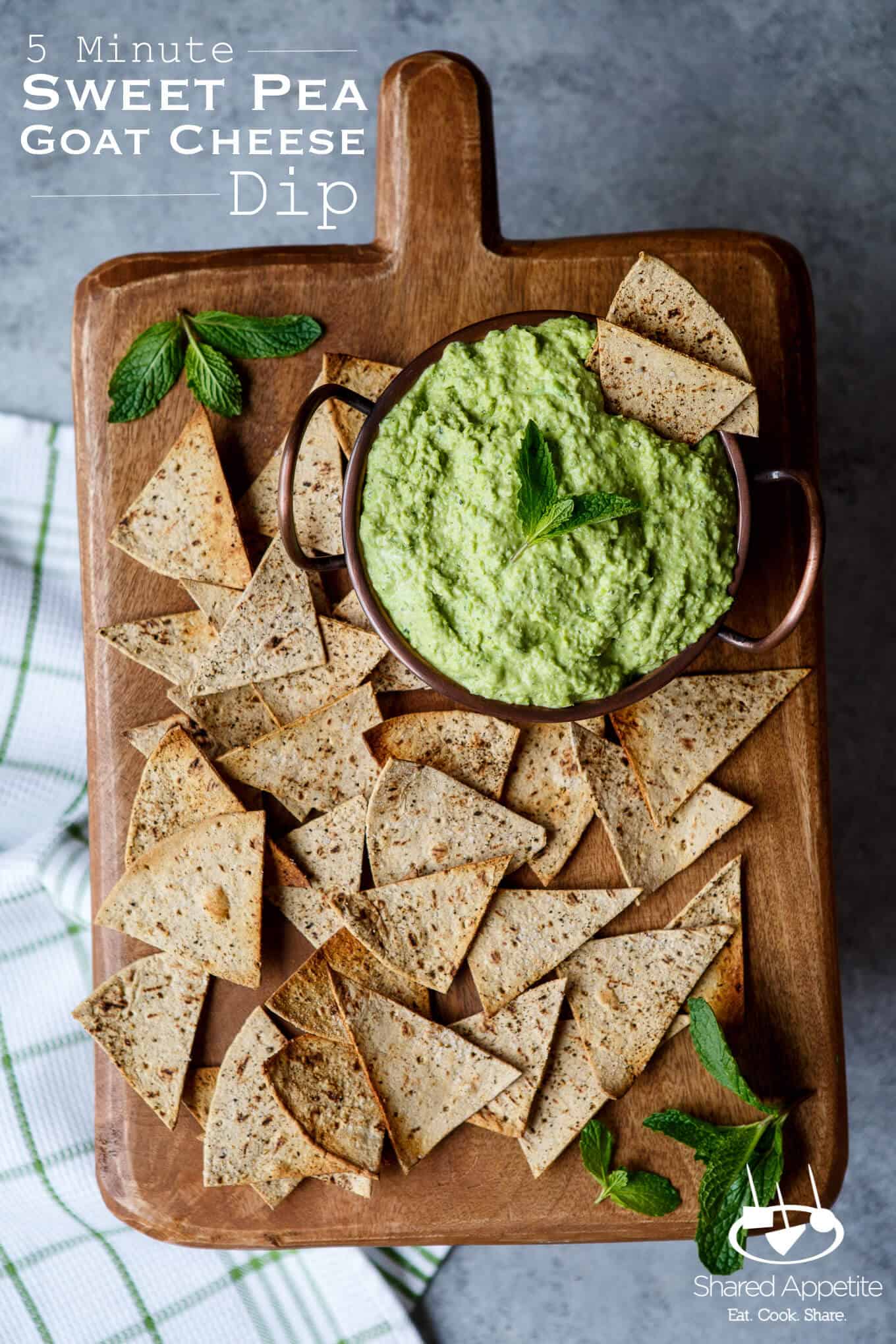 Vegan Mediterranean Hummus Dip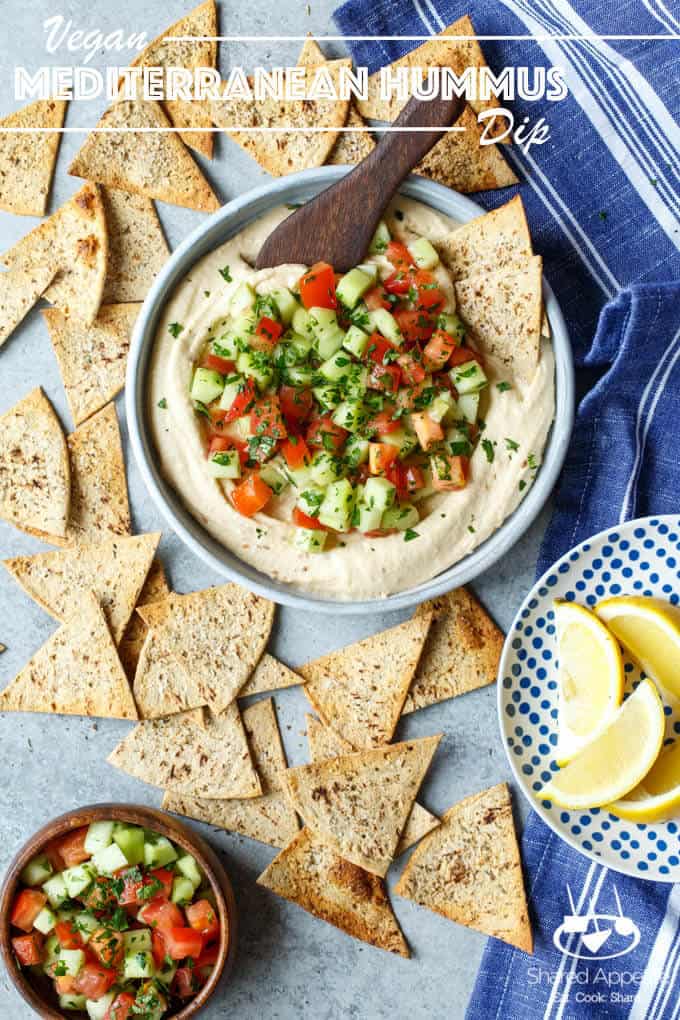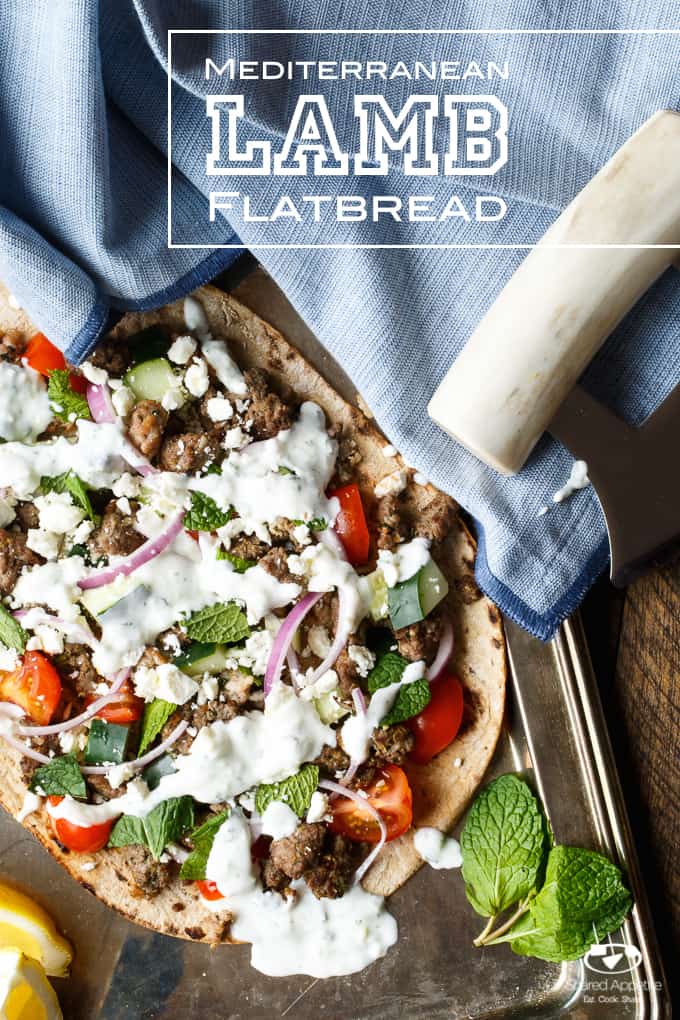 Roasted Spicy Pineapple, Bacon, and Avocado Flatbread