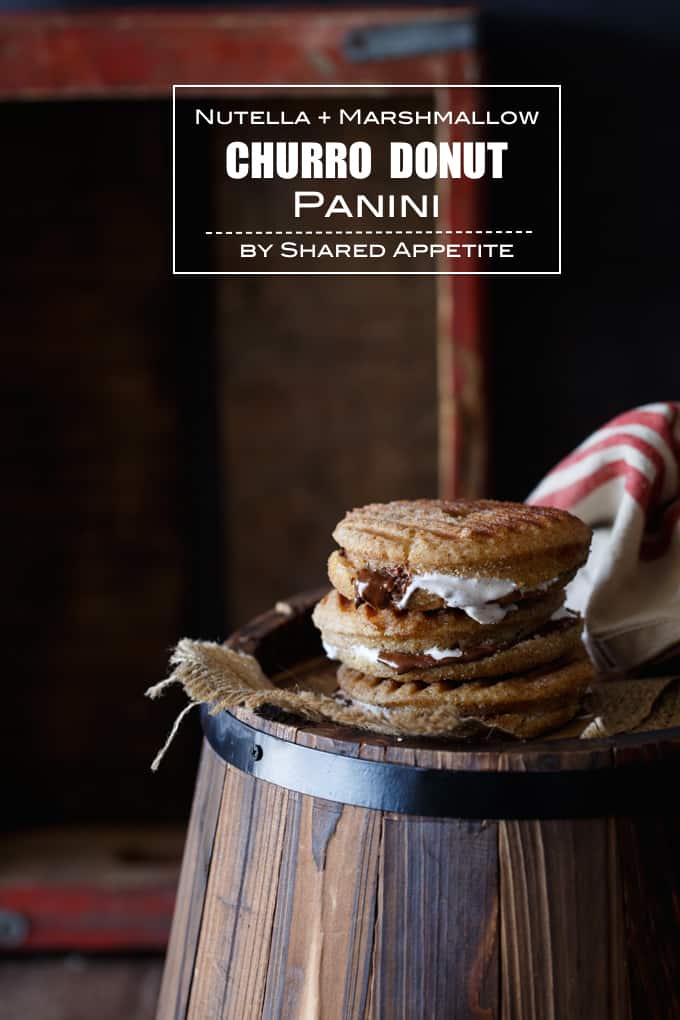 Need an easy yet highly effective dessert for taco night or that Cinco de Mayo party your hosting? Boom. Nutella and Marshmallow Churro Donut Panini!
Let me try to explain to you why I won't ever be skinny. Here's how my brain works…
So I was making those Mini Chocolate Churros with PB Dipping Sauce the other day. And then I was thinking… man, it would be great if I could fill churros with something. Oooo, nutella! But I don't know how to pull off that kind of culinary magic (I'm not Dominique Ansel, after all).
Ermagherd! What if I take those Brown Butter Baked Churro Donuts I made last year, stuff 'em with nutella and marshmallow, and then throw 'em in my panini maker. That would make for one heck of a tasty treat. …see, skinny and I don't mix.
And so, my friends, this Nutella and Marshmallow Churro Donut Panini was born. Thank you brain, for always thinking of sweet goodness instead of things like, oh I don't know… boring stuff like bills, cleaning, and exercising.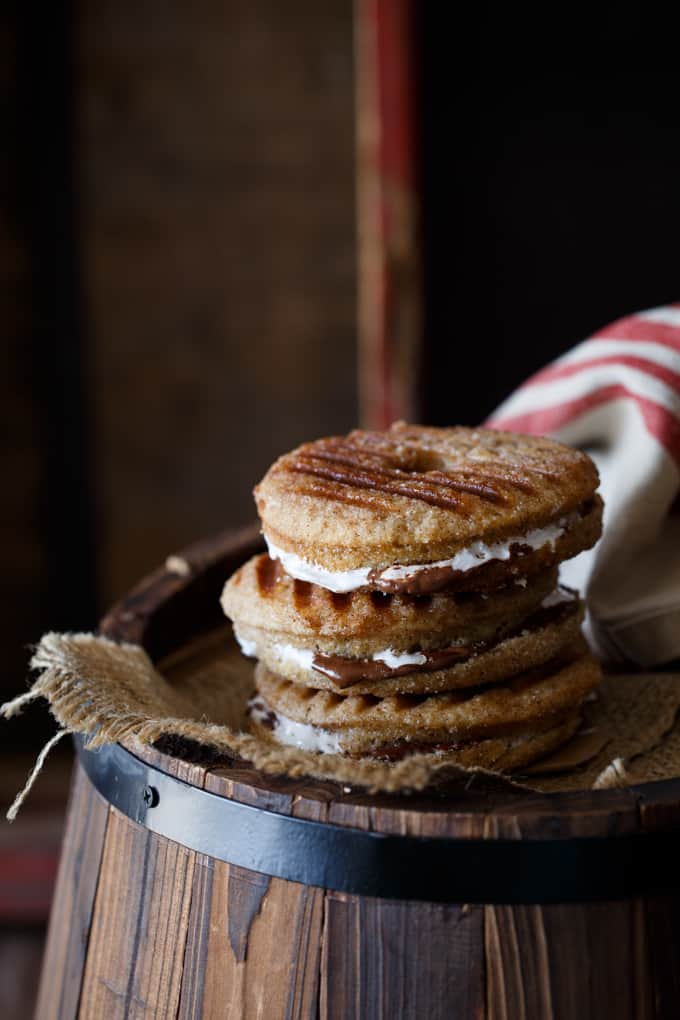 Print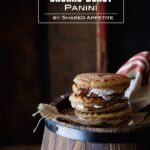 Nutella and Marshmallow Churro Donut Panini
---
Total Time:

21 minutes

Yield:

6 Donut Panini
Nutella
Marshmallow Fluff
---
Instructions
Make Brown Butter Baked Churro Donuts according to recipe.
Heat your panini maker/sandwich press. Meanwhile, carefully slice donuts in half lengthwise with a serrated knife. Slather on a thin layer of nutella on one half, and marshmallow fluff on the other. Place the halves together and cook on your panini press/sandwich maker for approximately 1 minute, until the sugar on the donut caramelizes a bit and the filling gets all ooey-gooey (yes, that's a technical cooking term). Let cool slightly, then devour.
Prep Time:

20 mins

Cook Time:

1 min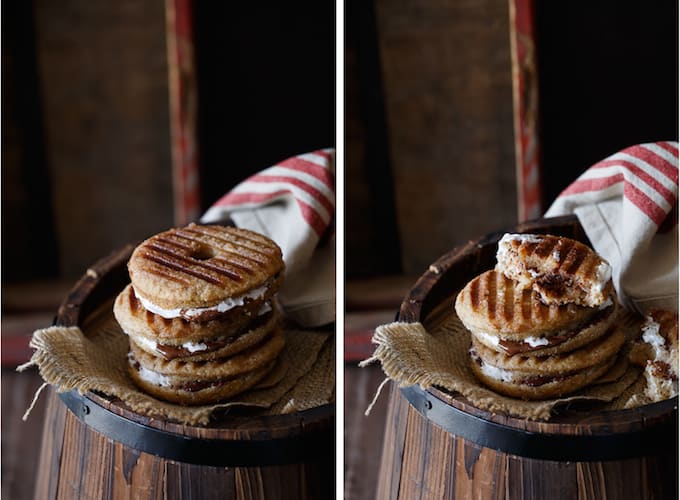 Need More Cinco De Mayo Desserts?
No Bake Churro Cheesecake with Cinnamon Toast Crunch Crust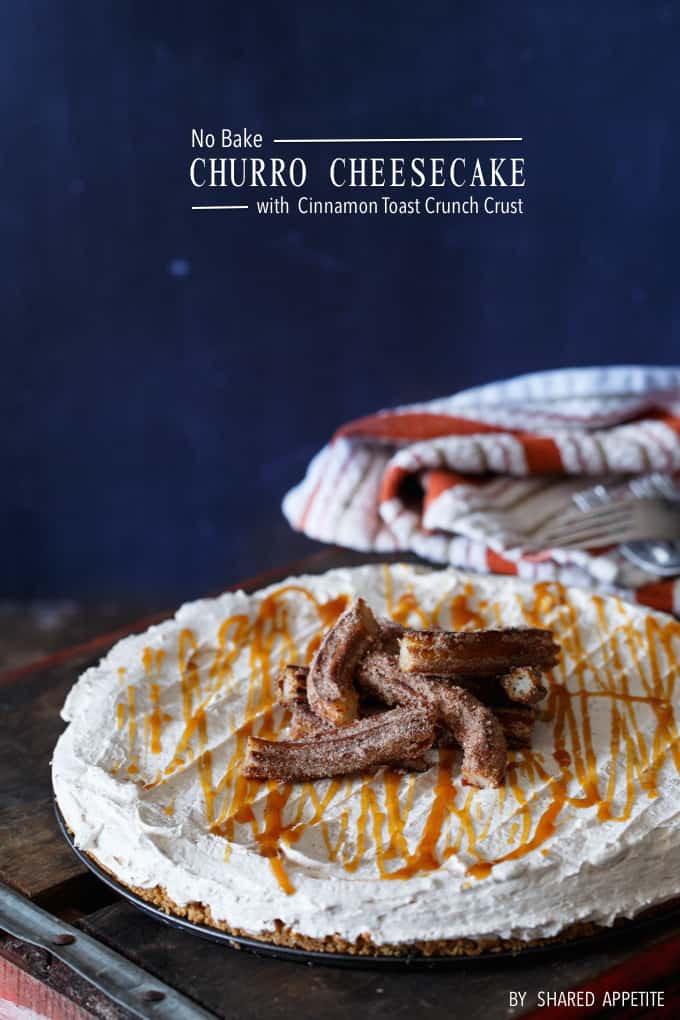 Mini Chocolate Churros with Peanut Butter Dipping Sauce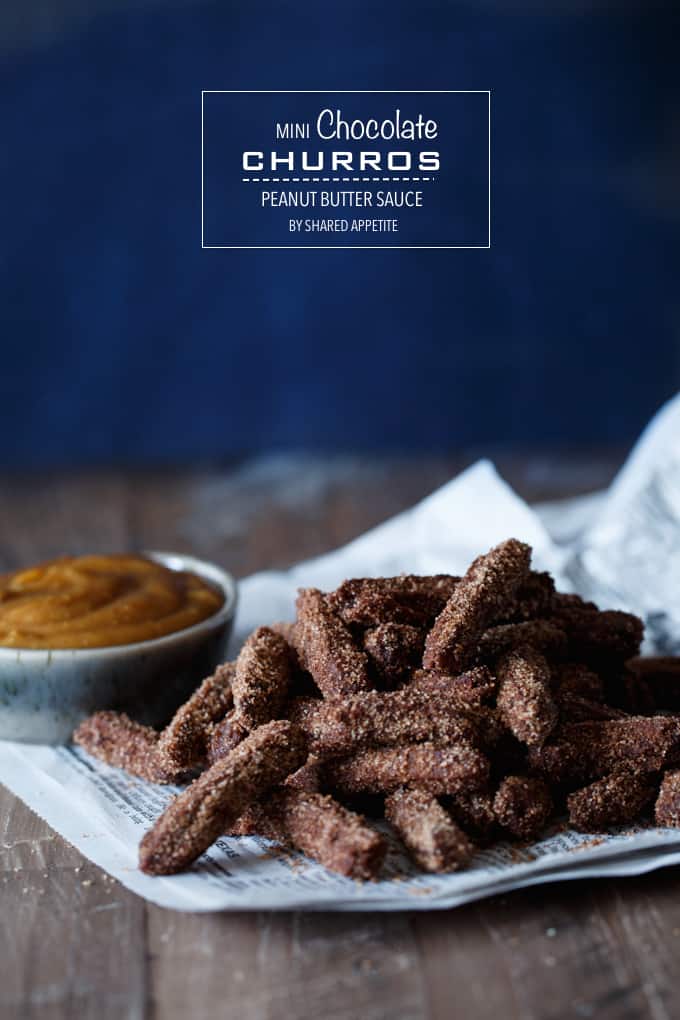 Baked Brown Butter Churro Donuts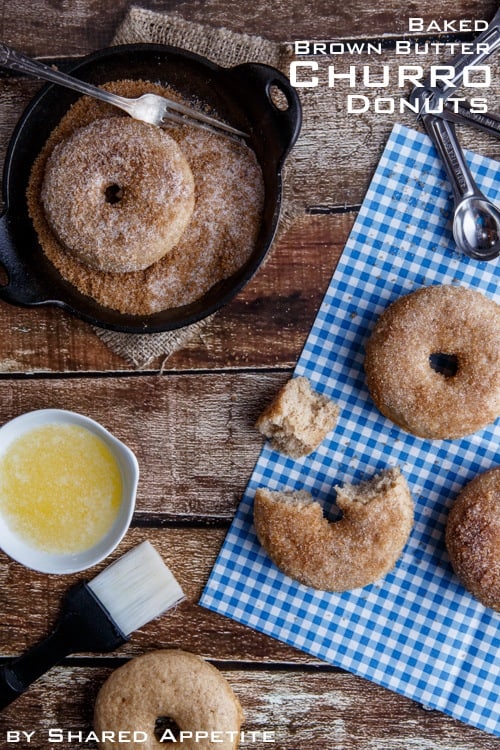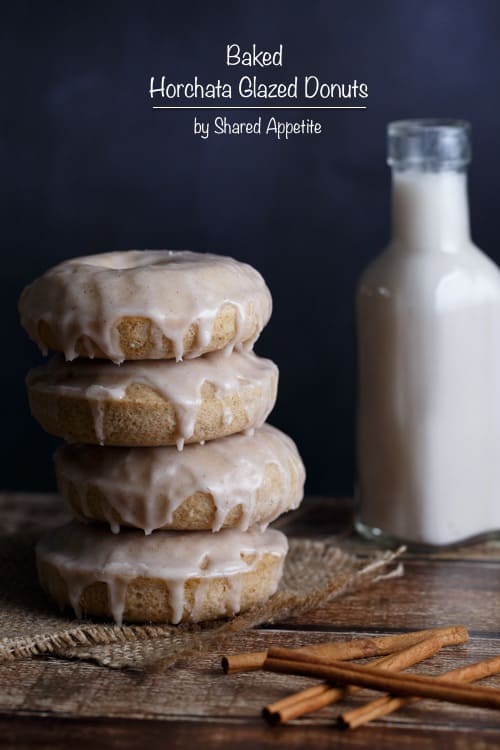 Some Inspiration From My Friends:
Cinnamon Sugar Sopapillas by David @ Spiced Blog
Mexican Chocolate Bundt Cake by Alice @ Hip Foodie Mom
Margarita Cupcakes by Connie @ Urban Bakes