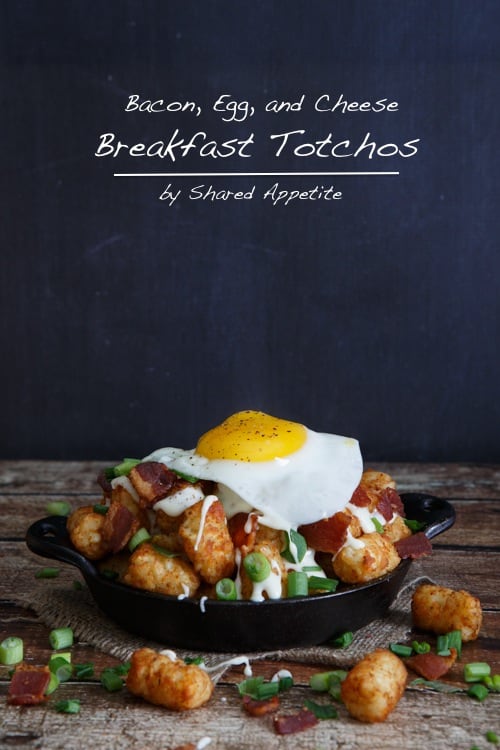 When you combine a classic breakfast sandwich with tater tots, something magical happens.  A breakfast of champions: Bacon, Egg, and Cheese Breakfast Totchos.  This partner post, An EGG for Every Occasion, is sponsored by Safest Choice Eggs and Honest Cooking.  All views and opinions, as always, are completely my own
You guys.  Have you heard of totchos?  They are pretty much changing my life.   Part tater tots.  Part nachos.  Heck to the yes.
You know when you have a complete genius, light-bulb-goes-off moment?  I rarely get them, but it just may of happened when I was devouring a bacon, egg, and cheese breakfast sandwich last week.  I love those things.
And then I was like… wait a second.  What about. (light bulb) What about breakfast sandwich totchos?!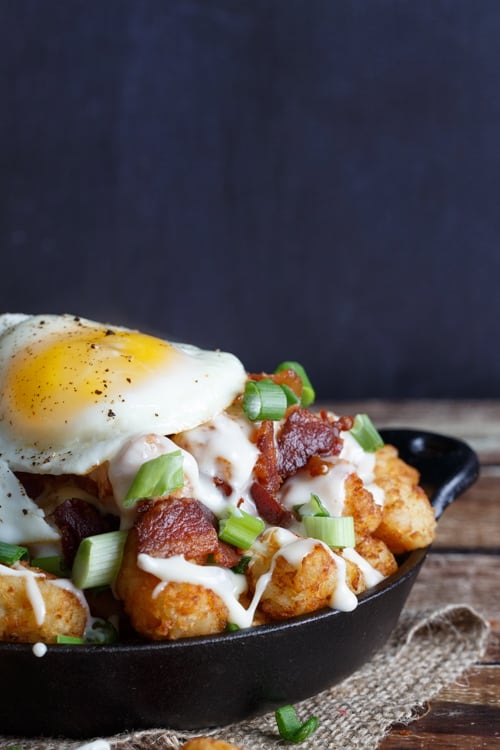 It's basically the ultimate comfort food breakfast.
Breafast Sandwich + Tater Tots = Bacon, Egg, and Cheese Breakfast Totchos
And about the cheese.  Sure, we could just throw some American cheese on top of the tater tots and call it a day. But no.  We're going big… let's take that American cheese and make it into a a luscious, creamy queso sauce. Boom.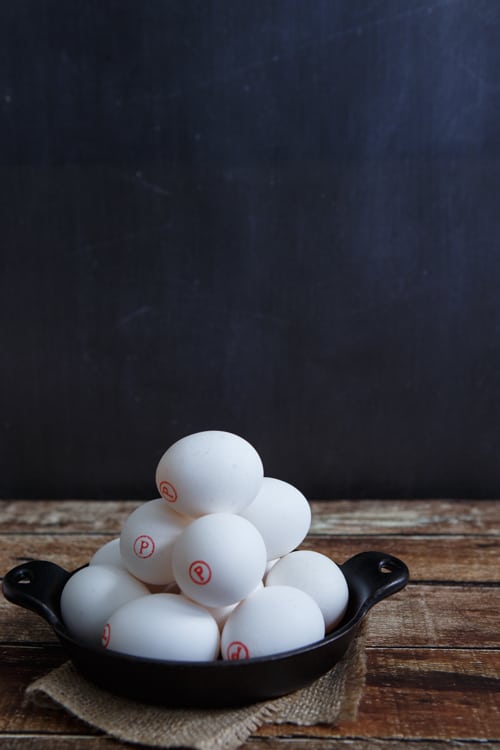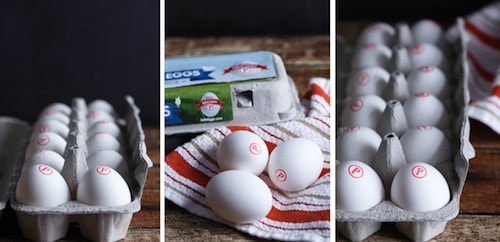 So let's talk about farm-fresh 
Safest Choice Eggs
 for a second.  The all-natural pasteurization process they use eliminates the risk of salmonella in the eggs.  That's a win.
And the pasteurized eggs have earned the Seal of Approval for exceptional flavor and culinary performance from the American Culinary Federation, which is the nation's largest organziation of professional chefs.  Double win.
That means you can you can cook your eggs the way you like and keep your family safe.  No more worrying if your eggs are "done". You can gently cook them to keep that glorious runny yolk.  Heck, you can even safely use them raw (cookie dough, anyone?!).
Pasteurized = Peace of Mind.
Plain and simple.  #SafestChoice Eggs are all about taste and safety.  Boom.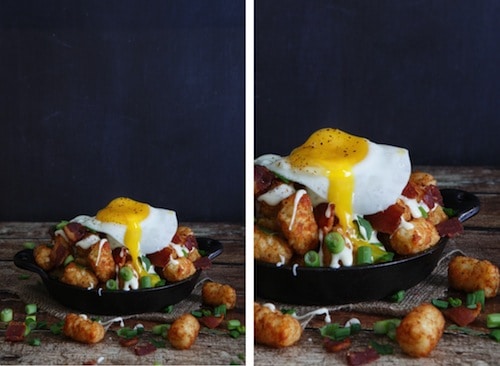 Breakfast anyone?
To view my recipe for Bacon, Egg, and Cheese Breakfast Totchos, head on  over to the Safest Choice Eggs site!
Love Eggs? Like receiving seasonal recipe ideas and coupons? Join Safest Choice Eggs mailing list and you could win a Chef approved cookware set and a $200 gift card! To participate, just click and fill out the form and you will be automatically be entered into the giveaway.