This post for Southwest Omelette Breakfast Wontons is sponsored by Safest Choice Eggs.  As always, all opinions and recipe are my own. Thanks for supporting the brands who support Shared Appetite!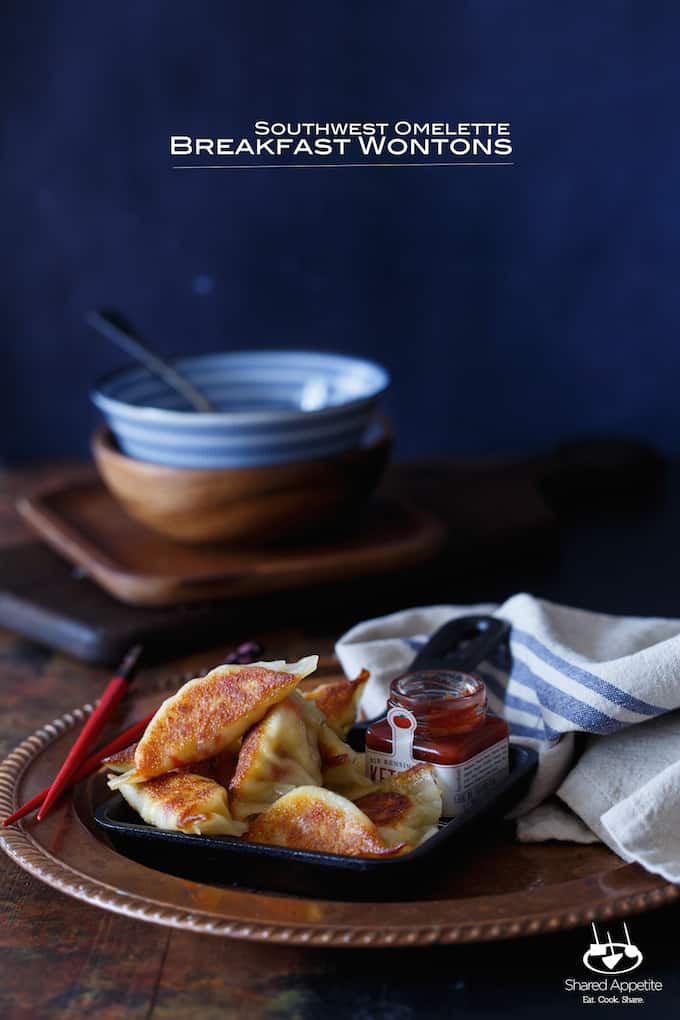 Looking for a creative breakfast recipe that can help stretch those last few eggs in the fridge?  Boom… Southwest Omelette Breakfast Wontons! 
I've never been a big brekfast person.  I know, judge me as you will.  At the food store, I always skip the cereal aisle… unless Asheley needs a refill of her honey nut O's.  Or on the very-rare-once-a-year occasion I have that cinnamon sugar toast crunch itch.
I must have been the biggest pain the in the butt growing up at breakfast time.  I can vividly remember the only 2 items I would eat in the morning were donuts and chocolate chip muffins.  Yup, I was the poster child of healthy eating.
Don't worry… I'm making healthier choices now for breakfast, although not nearly as exciting.  It's usually a yogurt on the run sorta morning.  But once in a while, I get motivated to actually make something totally and utterly epic for breakfast.
But let's see if this scenario every happens to you.  You wake up, are excited to cook your family something amazing for breakfast, and then as you open the fridge all your hopes and dreams are crushed by the almost empty egg carton.  The worst.
But hey, have no fear.  There's a legit breakfast solution that we can salvage here… Southwest Omelette Breakfast Wontons.  Those few eggs can go a long way when you cozy them up with some southwest ingredients and stuff 'em in some wontons.   Heck yes.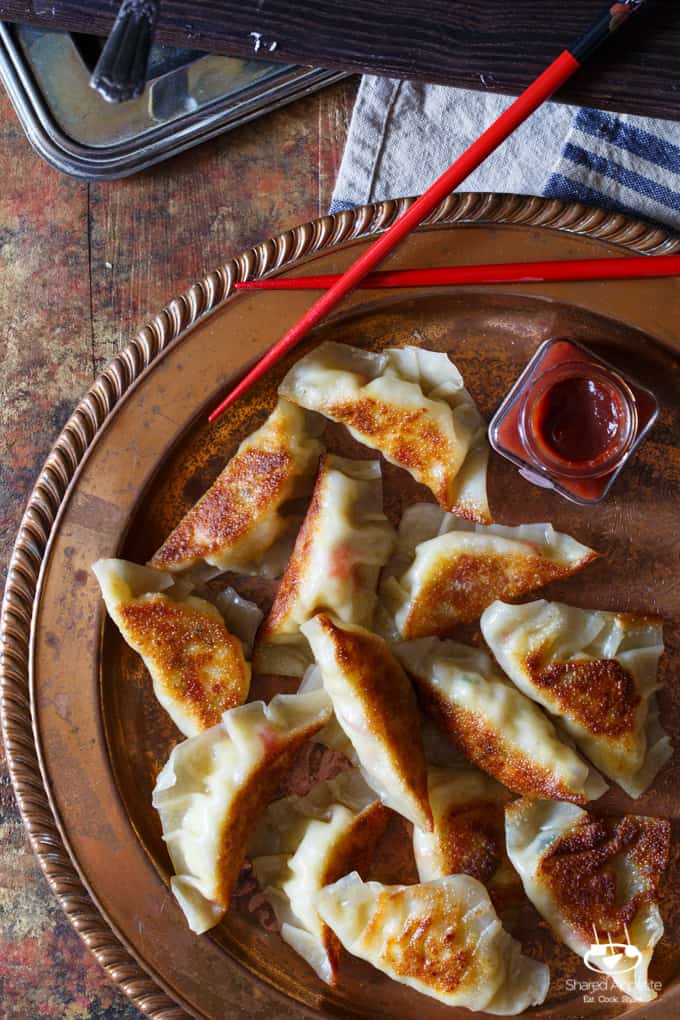 In the Shared Appetite household, there are always a few staple ingredients lying around (besides way too many snack foods)…
 Frozen corn.  Duh, corn is awesome.  The end.
Bell peppers and jalapenos in the freezer.  Ask my wife and she'll be the first to tell you I'm always buying more produce than we can use.  Peppers freeze very well, so… yea.
Some shallots and onions on da counter.
lots and lots of cheeses.  Because, well, my wife is obsessed with cheese.  Happy wife, happy… you know.
And this, my friends, is how these Southwest Omelette Breakfast Wontons were born, and then immediately devoured by Asheley and I.  Yes, I know I said this makes 4 servings.  But we were fatties that morning.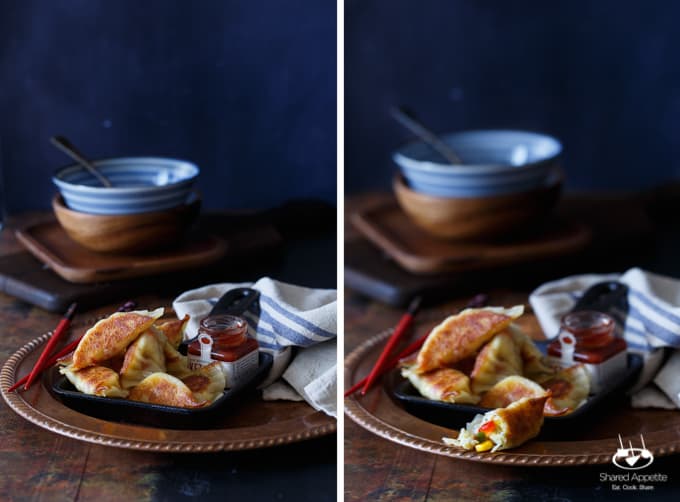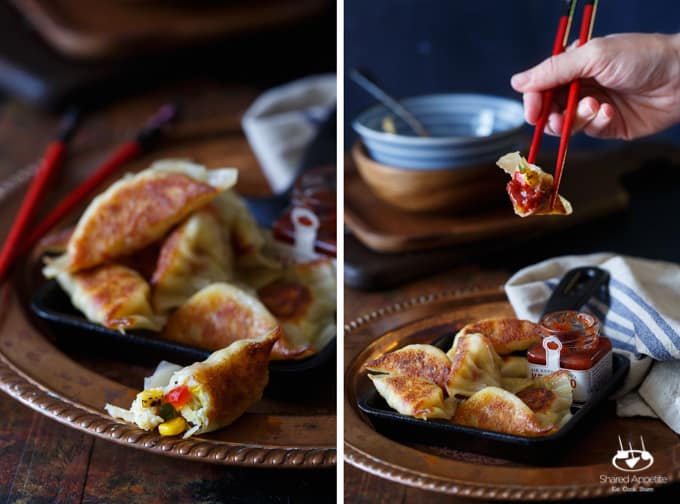 Okay, so really the only thing you might need to buy then are wonton wrappers.  But I seriously always have wonton wrappers lying around.  You can pretty much stuff anything into wonton wrappers and make food more fun to eat.
Try it out and see for yourself.  And hey, pro tip… you can totally use wonton wrappers as faux-ravioli skins (stuff 'em like you would a ravioli and drop in some hot water…. boom).
Speaking of things you need in your fridge?  Add Safest Choice™ Pasteurized Eggs to your list.  They are  pasteurized.  Yes… you heard that right.  Pasteurized.  You can literally eat them raw without any worry of salmonella.  That's pretty amazing, especially when you have a wife that loves to like the brownie bowl clean 😉
Head over to Safest Choice Eggs for this creative wonton recipe!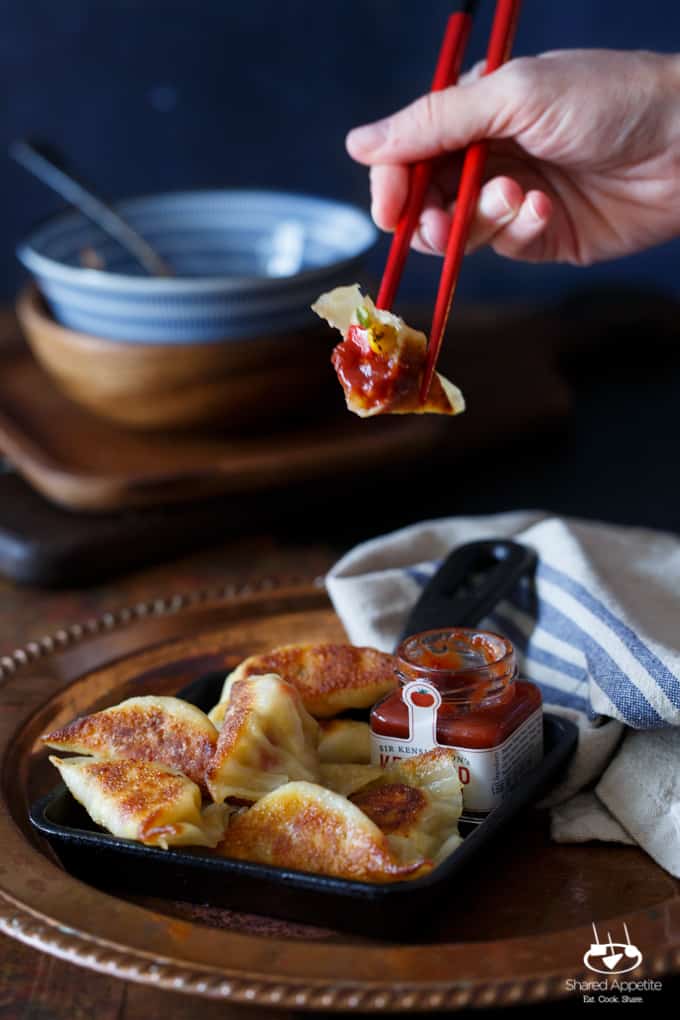 Need More Wontons In Your Life?
Apple Pie Wontons with Salted Caramel Whipped Cream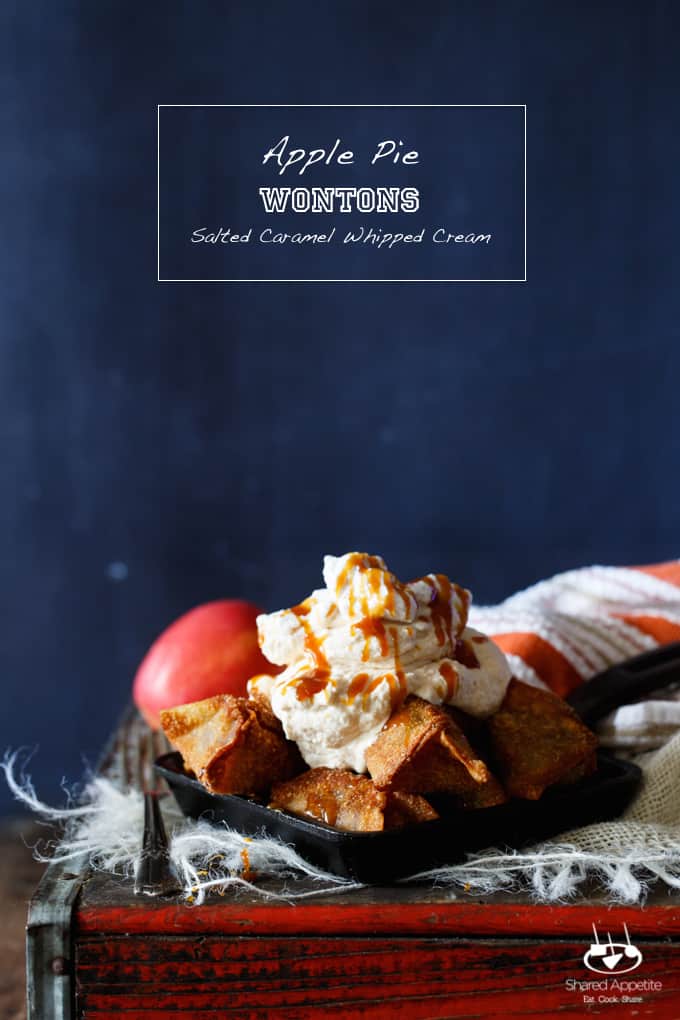 Peach Cobbler Wontons with Bourbon Whipped Cream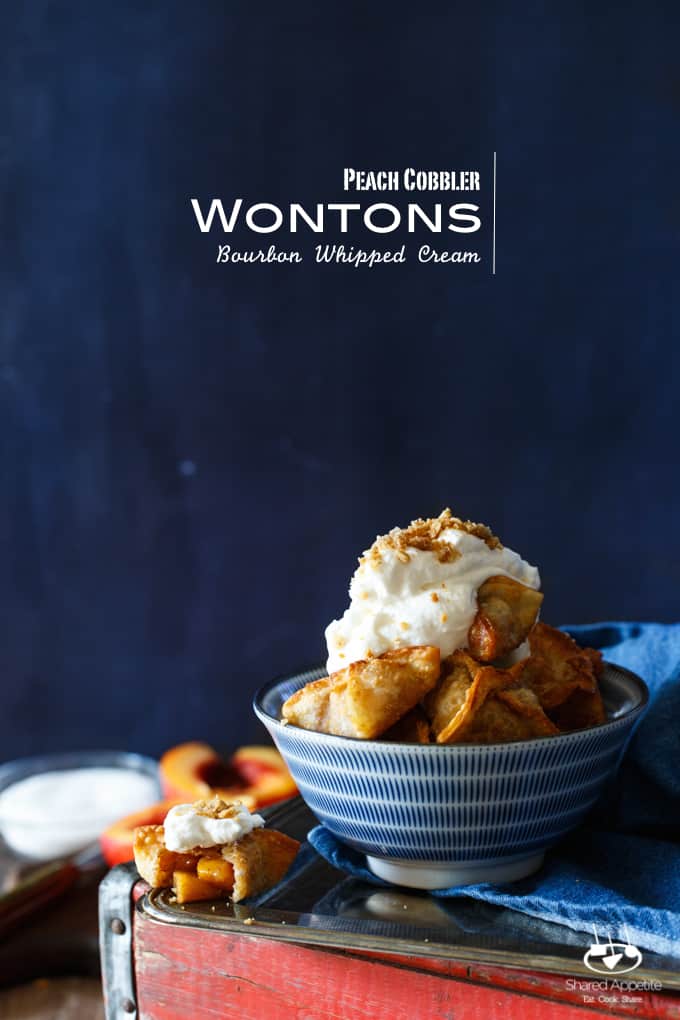 Bacon, Egg, and Cheese Breakfast Wontons