This post for Chocolate Brownie Peanut Butter Trifles is sponsored by Dixie Crystals.  As always, all opinions and recipe are my own. Thanks for supporting the brands that support Shared Appetite!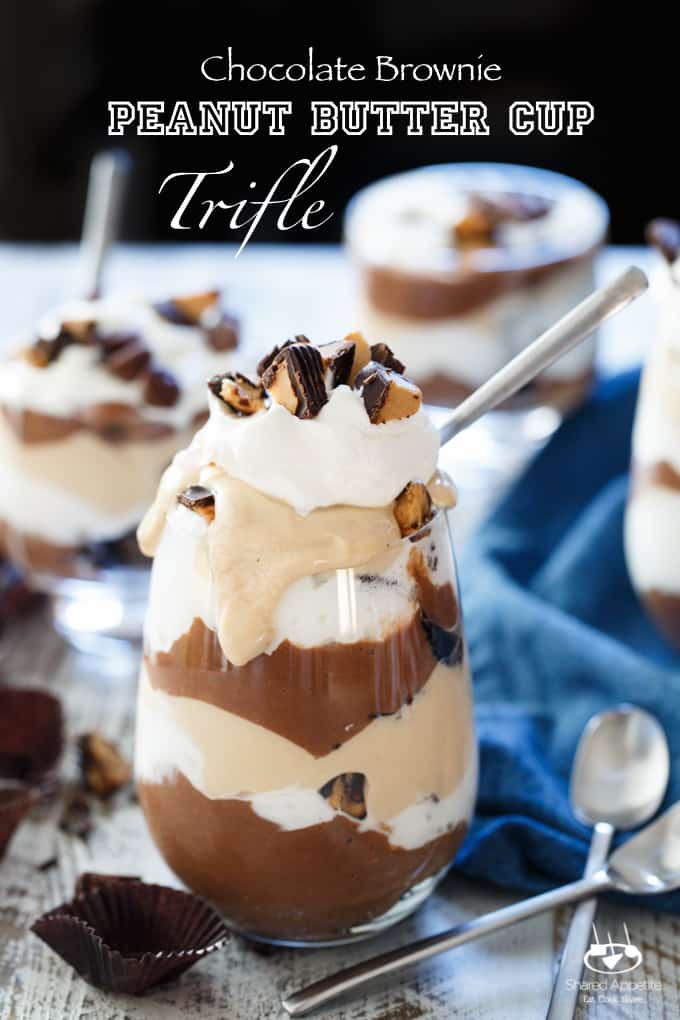 This super-decadent, fool-proof Chocolate Brownie Peanut Butter Cup Trifle is the epitome of flavor overload!  Serve it up in individual dessert glasses or one big bowl family-style.
Dear Peanut Butter Cups,
I'm sorry.  As a kid, I quickly dismissed you at Halloween as a reject candy.  I would hold you as a bargaining chip for more desirable candy contraband when trading with friends.  I didn't understand you.  I ate peanut butter with jelly… not chocolate.  And the "cupcake liner"… that was just another obstacle after opening up the wrapper standing in they way  between me and my fatness.
To be honest, my mind was not yet mature enough to comprehend the intensely sophisticated flavor combination your confectionery genius brought to the table.  But somewhere along the way, just a few years ago actually, I finally got it.  Chocolate and peanut butter… you make sense to me now.  I embrace you fully.  You are not only welcome in my home, but into the depths of my stomach.
Just to show how much I now care for you, let me make a dessert in your honor.  It's rich.  It's decadent.  And it's a whole lot of awesome… Chocolate Brownie Peanut Butter Cup Trifles.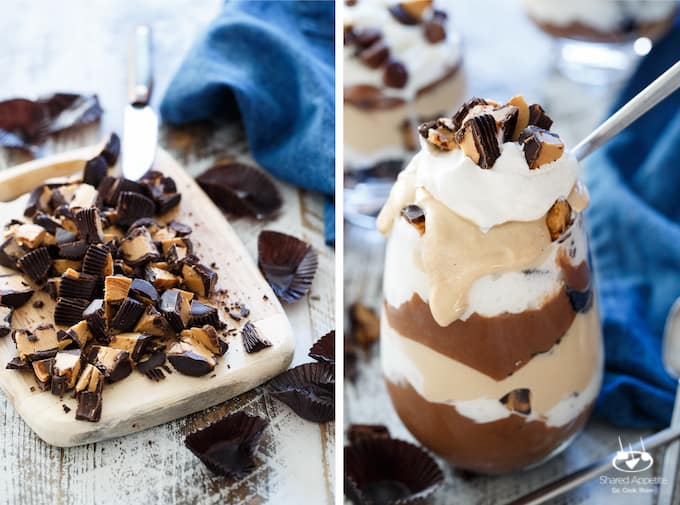 Fudgy chocolate brownies.  Chocolate pudding.  Whipped Cream.  Quick 2 Minute Peanut Butter Mousse.  And of course, lots of chopped up Peanut Butter Cups.  Yea, that's some serious stratification (yes… stratification… I just used a word I used in 9th grade Earth Science class to talk about this trifle.  Thank you Mrs. Wenger) I can get behind!
And let's talk about this Quick 2 Minute Peanut Butter Mousse.  It's got a secret ingredient that you will never guess.  Unless you just guessed silken tofu, in which case, you correctly guessed the secret ingredient I just stated you would never guess.
Yes, silken tofu.  Now, all my meat-loving friends.  Before you get your bacon in a twist, hear me out.  I was just as skeptical as you were about this, until I tried my Vegan and Dairy-Free Chocolate Peanut Butter Mousse last year.  Silken tofu is MAGIC.  You can't taste it.  It's invisible to the taste buds.  But when blended up, it takes on a perfectly smooth consistency that will literally leave you in awe.  It'll be the best 2 minutes you ever spent in the kitchen.  You're welcome.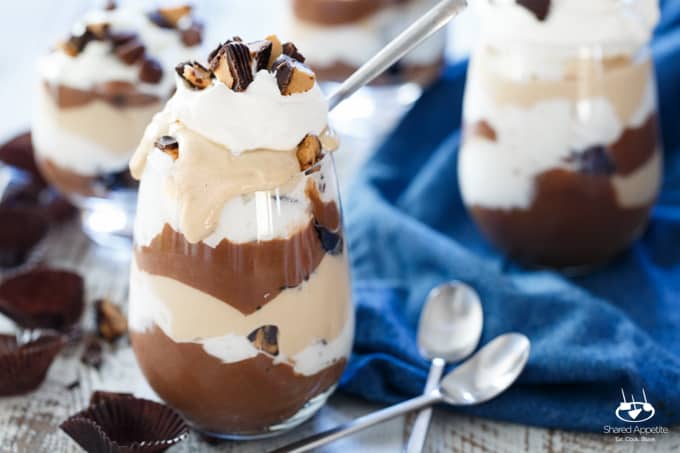 Head over to Dixie Crystals to make these Chocolate Brownie Peanut Butter Cup Trifles!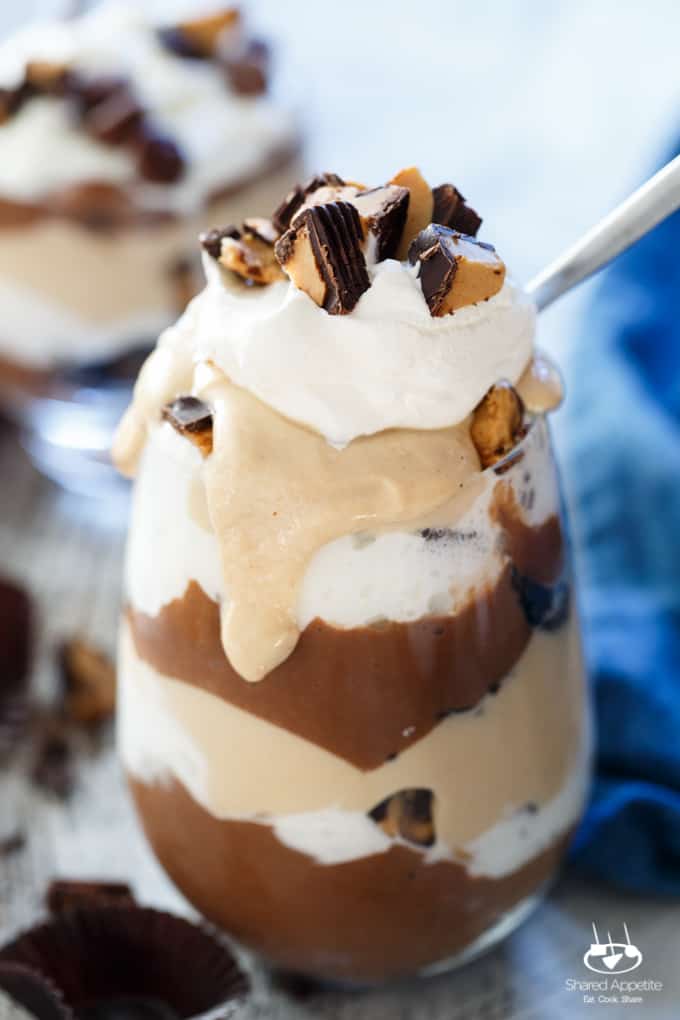 Need More Dessert?
Vegan and Dairy-Free Dark Chocolate Peanut Butter Mousse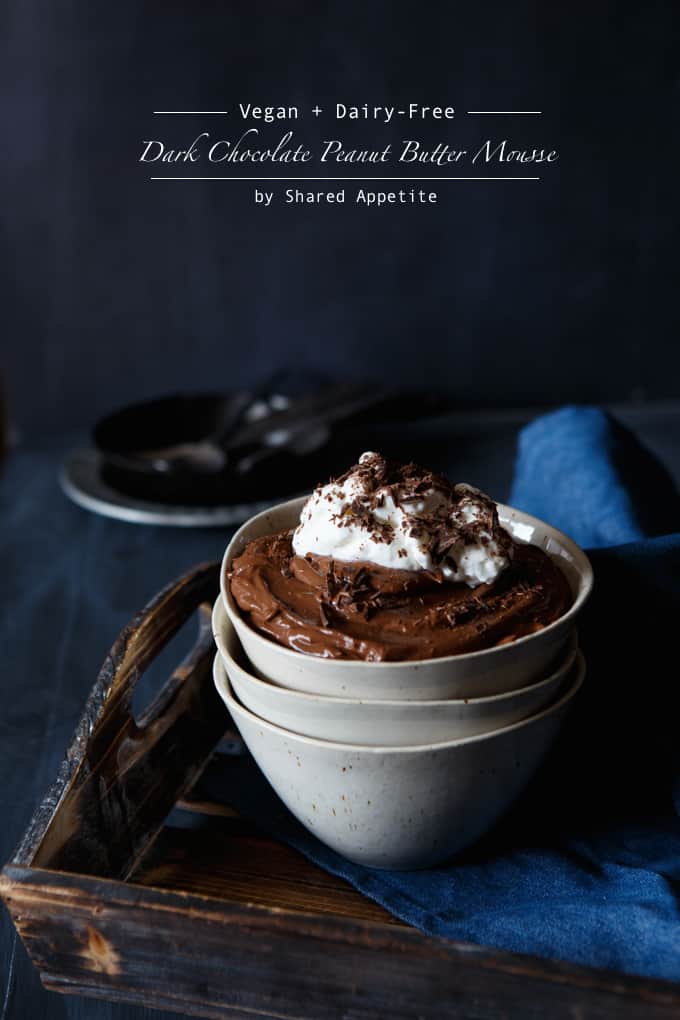 No Bake Caramel Apple Cheesecake Trifle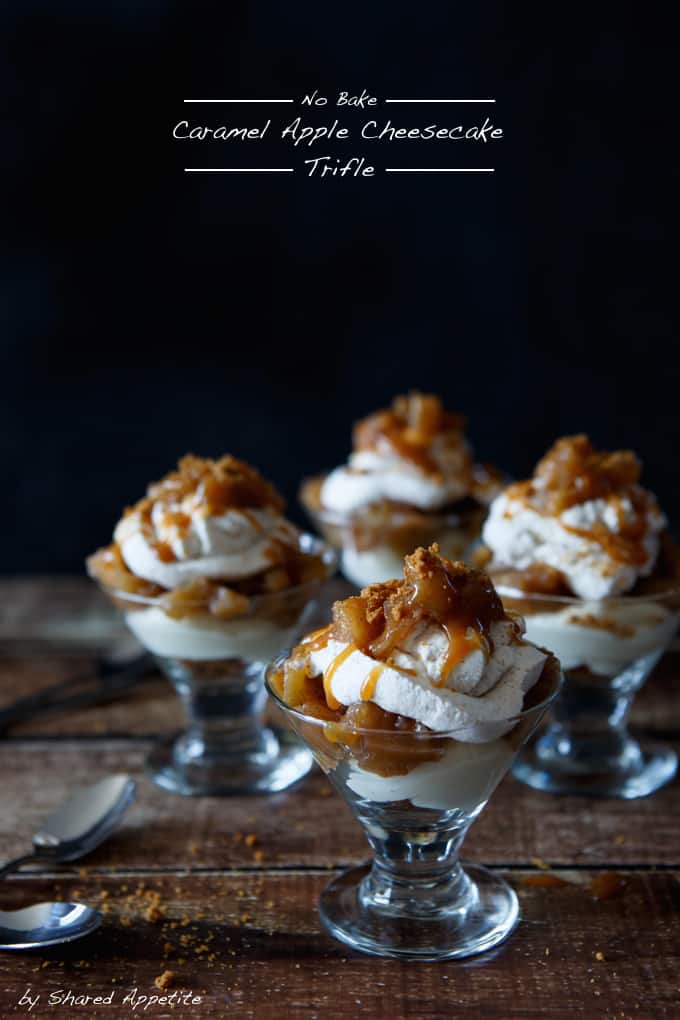 Sweet Potato Cheesecake with Bourbon Whipped Cream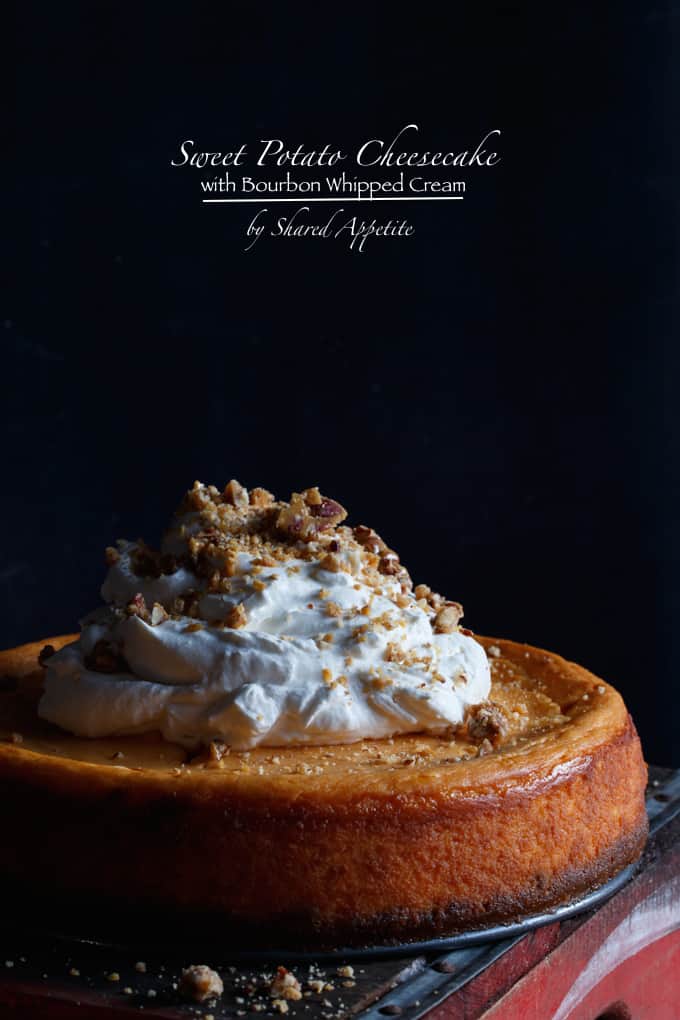 Apple Pie Wontons with Salted Caramel Whipped Cream