Transform your game day spread with these super easy Doritos Crusted Mozzarella Sticks!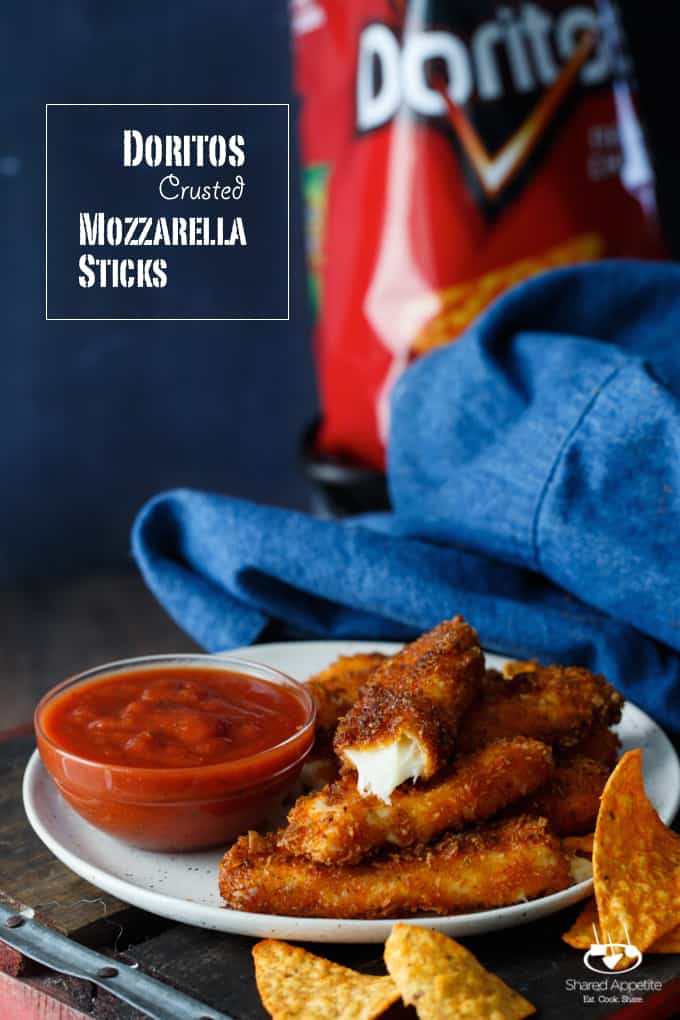 I absolutely love game day food.
There's nothing refined or pretentious about it. I mean, sure, you can fancy up or "gourmet-a-tize" (that's right, gourmet-a-tize) your nachos, wings, or other Superbowl snacks… but at the end of the day, it's legit comfort food.
And pair that with the fact that I'm a habitually on a diet every year around this time, spending my once-a- week cheat meal by cozying up with creative game day food gets me incredibly excited.
I can vividly remember growing up, whenever we gathered around the TV as a family for "appetizer night" (i.e. New Year's Eve and Superbowl Sunday), we were all about the 3 major food groups… quesadillas/nachos, potato skins, and mozzarella sticks.
And this year, I decided to take mozzarella sticks one step further. My wife loves cheese. And she loves Doritos. So I basically just won husband of the year for our house… with Doritos Crusted Mozzarella Sticks.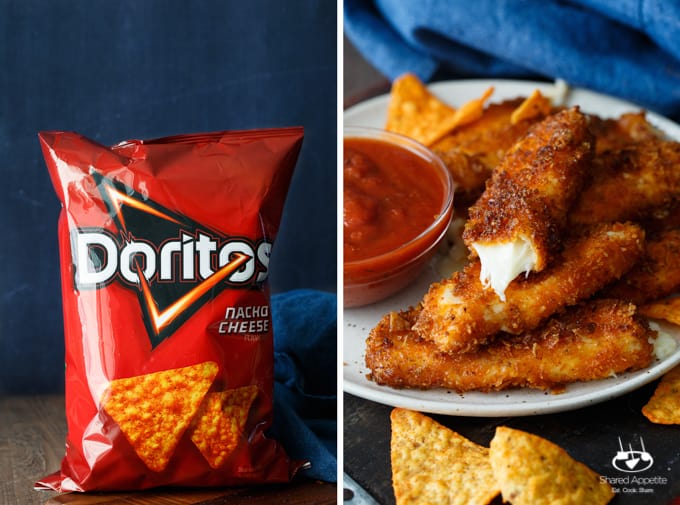 And really, they couldn't be simpler to make. Just a few ingredients and a few minutes of prep. Plus, bring these to a party and tell them you crusted 'em in Doritos… you know for a fact that you'll be deemed a culinary legend for the next 365 days, at which time you'll need to come up with another ingenious idea.
Yes, feel free to take full and total credit for these creative mozzarella sticks. I've got your back.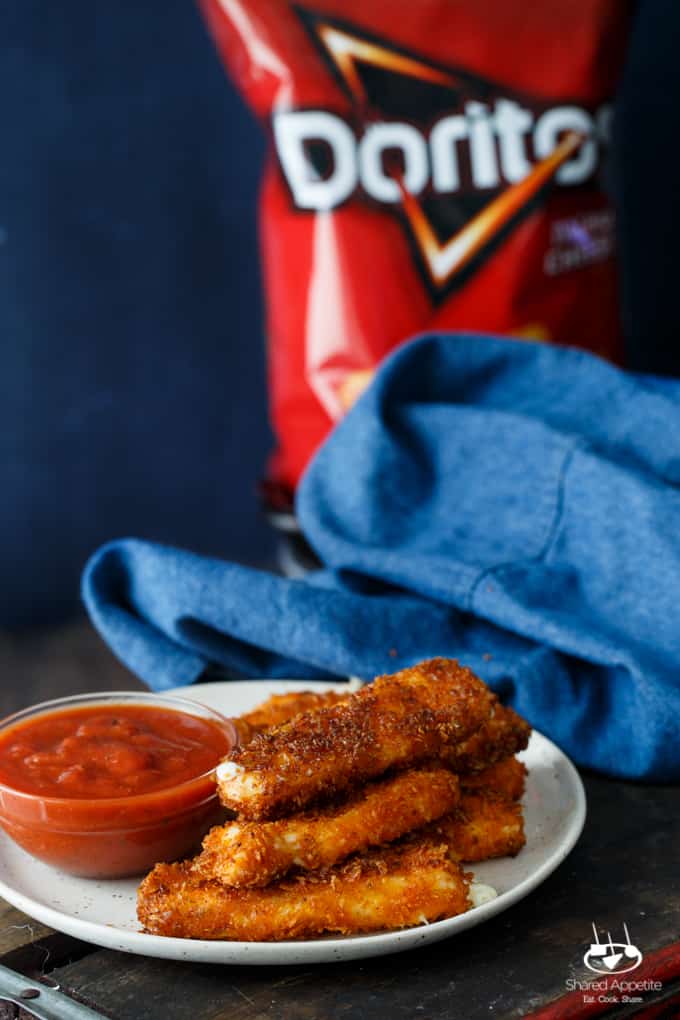 Doritos Crusted Mozzarella Sticks
Take your frying game up a step with this legit Deep Fryer
. It's the one I have at home (although, in full disclosure, I rarely use it… I often times just use a skillet to do my frying).
Want to be portable with your deep frying action? Or maybe you don't have a stove? I used this Induction Burner
for the video, and it's great because it's electric! You can even plug it in outdoors to fry… and keep that "fried smell" out of your house.
Print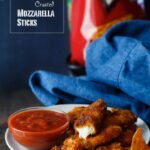 Doritos Crusted Mozzarella Sticks
---
Total Time:

50 minutes

Yield:

Approximately

14

Mozzarella Sticks

1

x
1

(16 ounce block) Mozzarella Cheese

3 cups

crushed Nacho Cheese Doritos*

3/4 cup

Panko breadcrumbs
Kosher salt

2

eggs, beaten

1 cup

all purpose flour
Vegetable or canola oil, for frying
Marinara sauce, for dipping
---
Instructions
Cut mozzarella cheese into 4″ x 1/2″ sticks, similar to the size of string cheese. In a small bowl, combine crushed Doritos and Panko. Place eggs and flour in separate bowls.
Working one at a time, dip mozzarella sticks in flour and completely coat. Dip into egg wash to coat completely and allow excess egg to drip back into bowl. Coat the cheese fully in Doritos mixture, patting to adhere as necessary. Place cheese sticks on a parchment lined baking sheet in a single layer. Cover and freeze until frozen, about 30-60 minutes (or up to 2 days).
Heat enough oil in a deep skillet over medium/medium-high to cover 1/2 – 3/4 way up mozzarella sticks. Once hot (to test, drop a bread crumb in oil… if it starts sizzling, you're good to go) and working in batches, fry the mozzarella sticks until golden brown, about 1 minute per side. Adjust temperature of oil as needed (too hot and they will brown too quick). Remove to a paper towel lined plate and immediately sprinkle with Kosher salt. Serve immediately with marinara sauce.
Notes
*About 2/3 of a regular-sized bag. Crush chips in a food processor until they resemble coarse breadcrumbs (similar to Panko)
Prep Time:

45 mins

Cook Time:

5 mins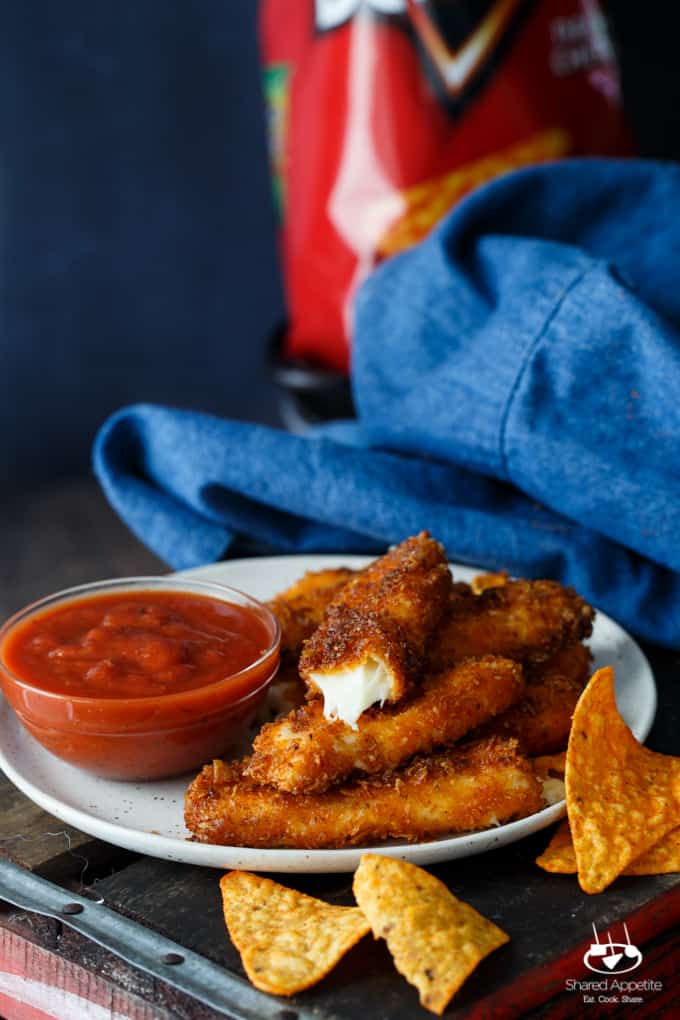 Need More Game Day Food?
Buffalo Chicken Tater Tot Nachos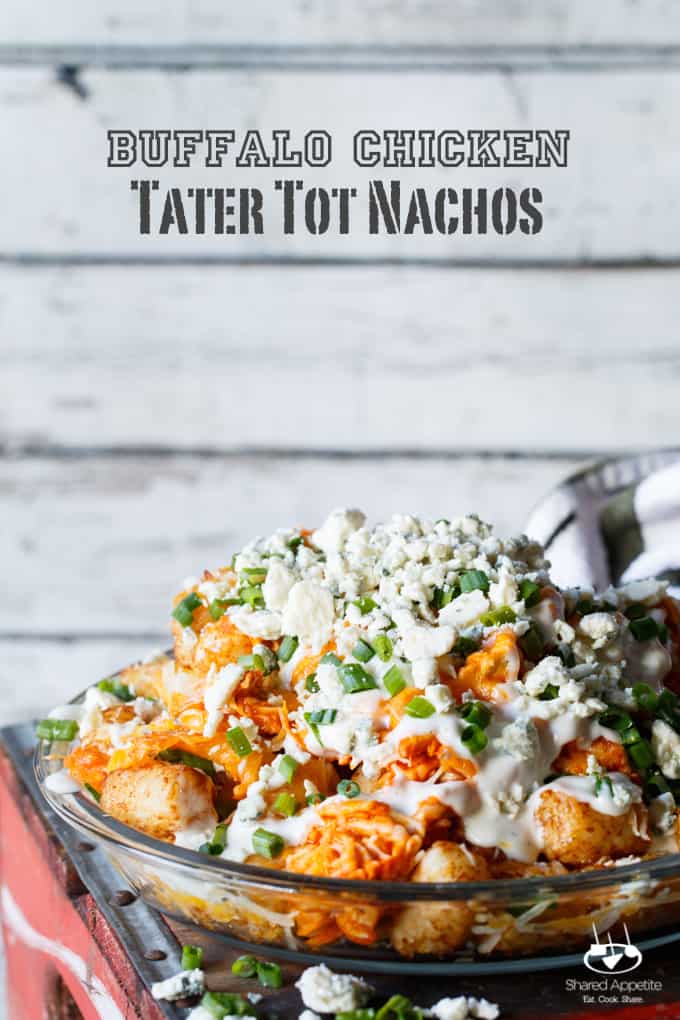 Sriracha Bacon Fried Rice Balls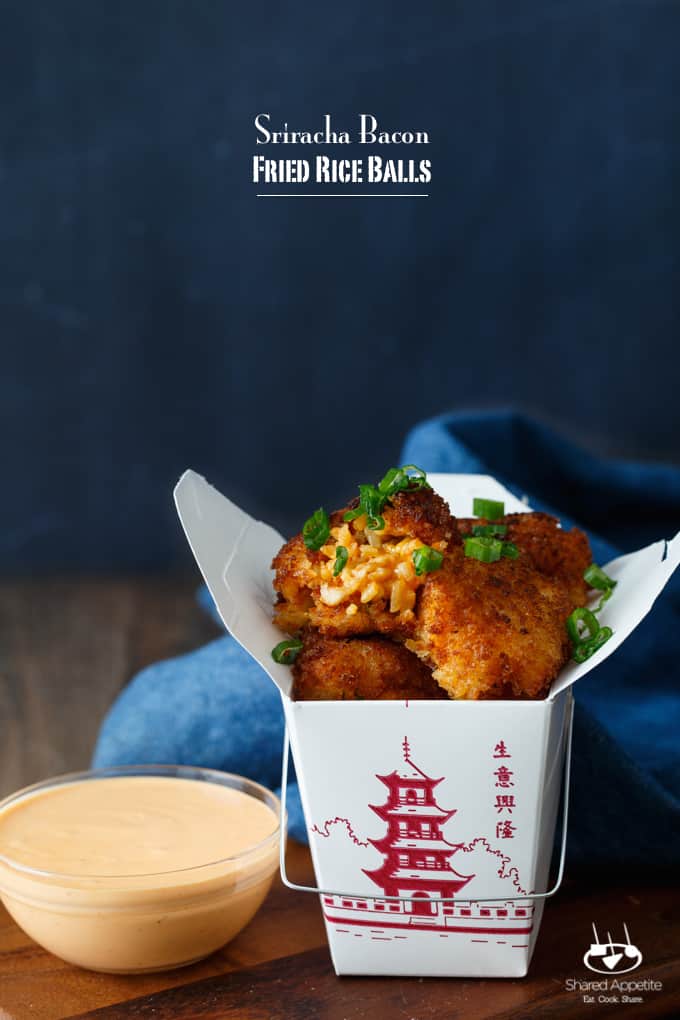 Quick and Easy Buffalo Garlic Knots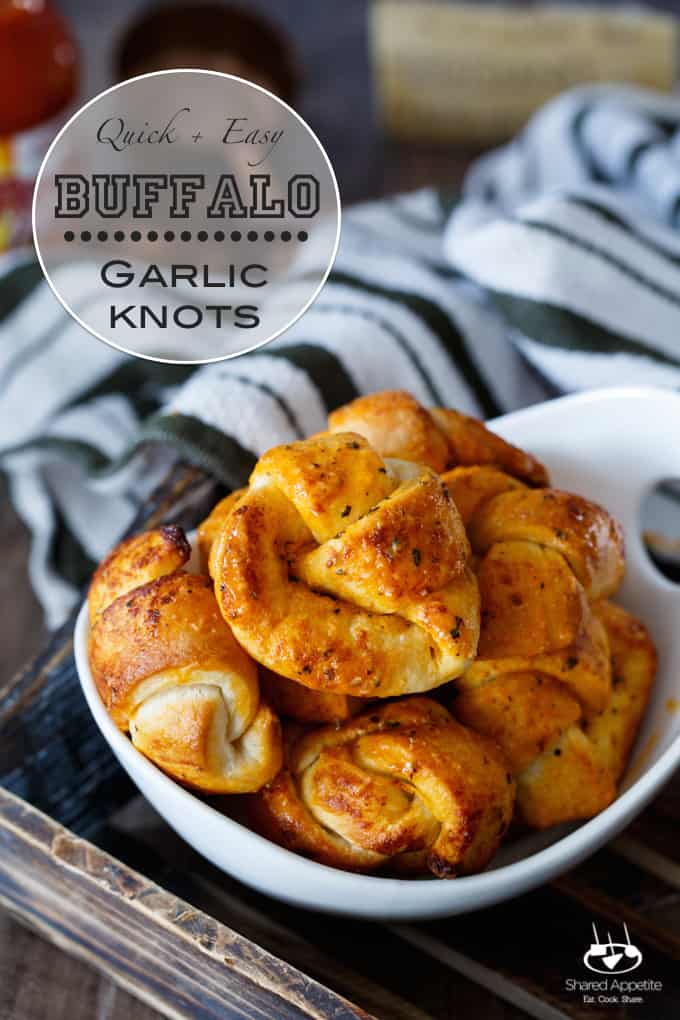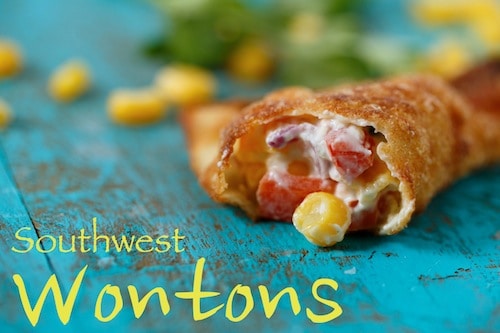 Bacon Wrapped Buffalo Chicken Jalapeno Poppers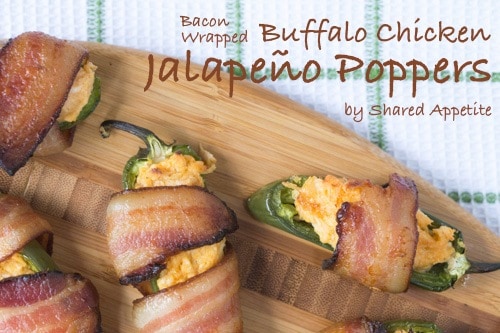 Slow Cooker Buffalo Chicken Sliders with Avocado Ranch Dressing