How to Create an Epic Fall Charcuterie Board is sponsored by Emerald® Glazed Nuts. As always, all opinions and recipes are my own. Thanks for supporting the brands that support Shared Appetite!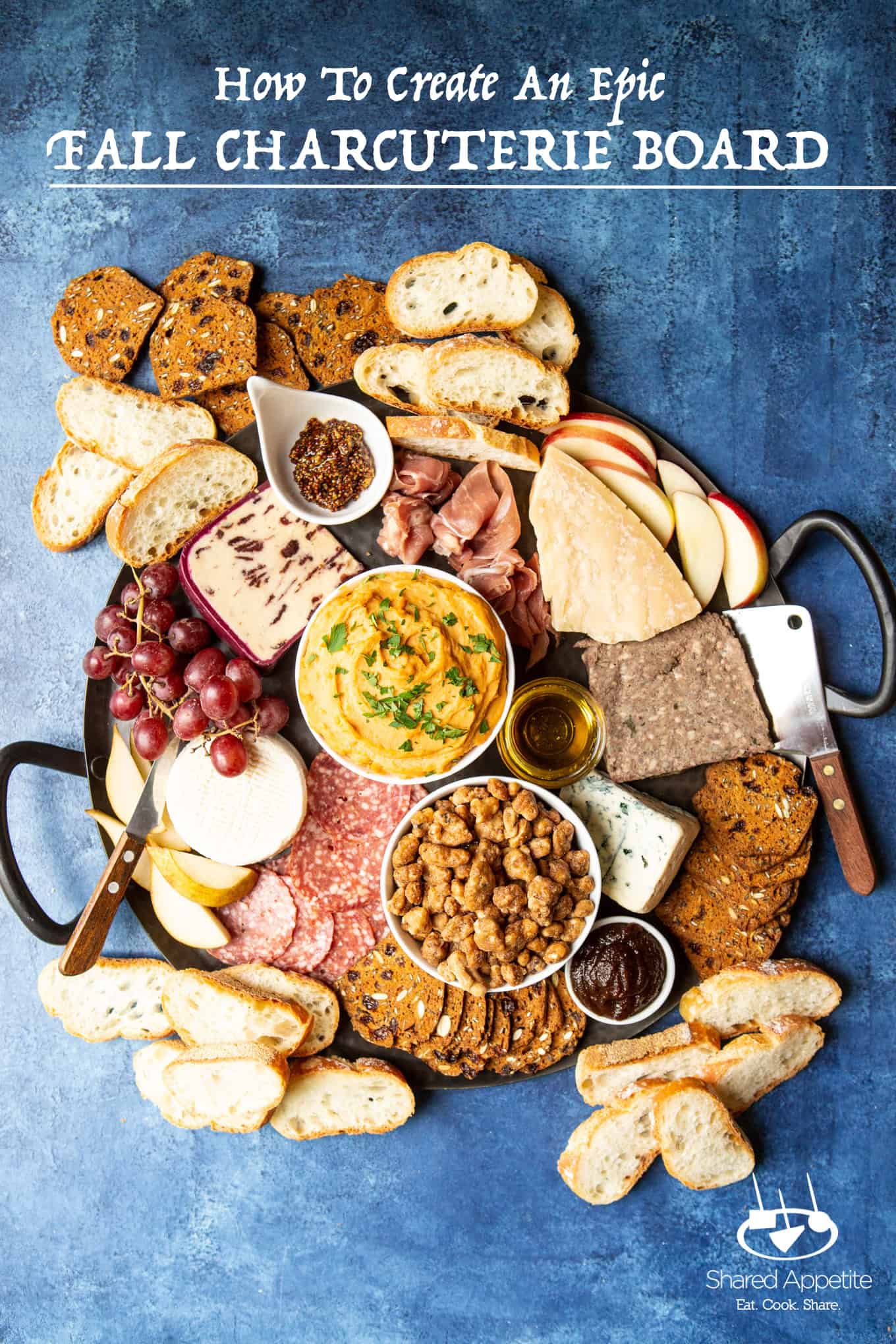 It's here. THE BIG SHOW. This is pretty much the busiest time of year for hosting get-togethers for family and friends. It is prime time entertaining season, and I could not be more excited to share this Fall Charcuterie Board with Emerald® Glazed Nuts!
There's something so thrilling and insanely satisfying in hosting a party. Making the guest list. Creating a menu. Mapping out all the prep and the cooking schedule. I love every minute of it. But I also know that for many people, the thought of being in charge of a shindig brings great anxiety and undesired stress. I get it. Truly, I do. With two small kids at home, I find myself struggling nowadays to find time for it all.
Here's my favorite easy entertaining secret: Epic Charcuterie Boards. It brings about maximum results with minimal effort. That's a huge win in my book, and I know it will be for you too... so let me show you How to Create an Epic Fall Charcuterie Board.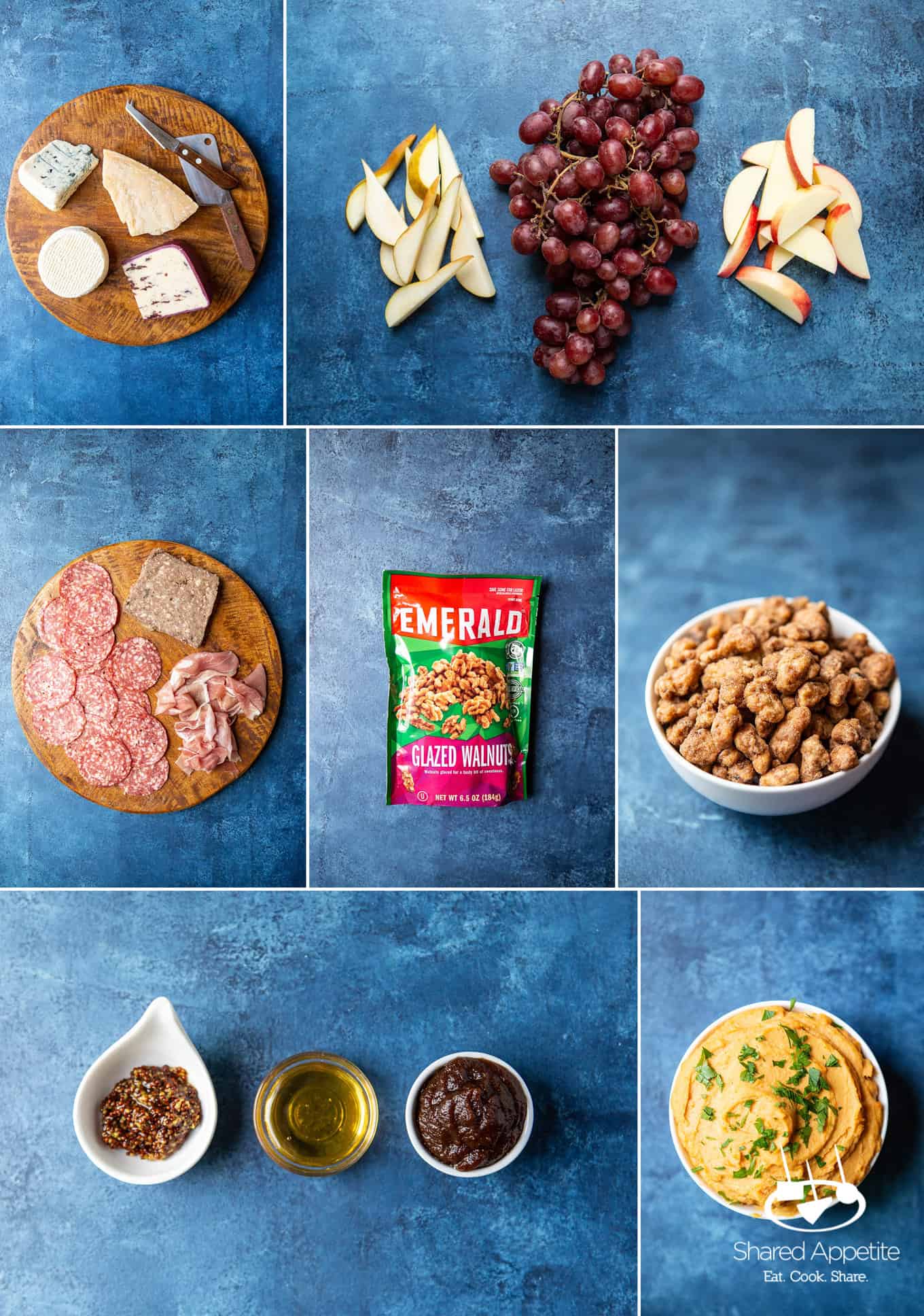 How to create an epic fall charcuterie board? It's easier than you think, but it does require some thoughtful planning beyond the typical mundane cheese plate. You want to have a myriad of different flavors that complement and balance each other: creamy, salty, umami, buttery, spicy, fresh, crunchy, and sweet!
When it comes to your charcuterie board planning, we can break it down into the following categories:
CHEESE.
4 is the magic number for an epic fall charcuterie board. You'll want a variety of different flavors and textures, so here's a good guide:
Hard/Aged - my go to is always a good Parmigiano Reggiano. It's perfectly salty and is very high in glutamate, which means it's got a lot of that umami flavor we crave.
Soft - my wife is a huge fan of triple creme goat

cheeses

, but any soft and creamy cheese (think goat cheese, brie, etc.) will do!

Blue - personally, I despise blue cheese—but it's extremely popular and a lot of guests will love it. A classic Danish blue cheese will do the trick, as will something like Gorgonzola.
Funky or Seasonal - one of my favorite cheeses this time of year is the Wensleydale with Cranberries. It's so perfect for the fall and winter!
MEAT.
Prosciutto - you won't find anyone complaining at the party if you're serving up some legit buttery prosciutto!
Something Spicy - soppressata or a spicy salami are my favorite meat options on a charcuterie board. The spiciness of the meat pairs so well with those creamy cheeses!
Pâté - a spreadable meat pâté is so upscale and fancy. It'll make your guests feel like they are dining at a Michelin star restaurant!
FRUIT.
The richness of meat. The salty and creamy cheese. Your guests will be craving something fresh fruit to reset their taste buds. That's where in-season produce shines. Three great choices for a fall charcuterie board? Red seedless grapes (it adds a great pop of color), sliced bosc pear, and sliced honeycrisp apple (my all-time favorite snacking apple).
BREAD AND FRIENDS.
Your standard buttery crackers have no place on an epic charcuterie board. Maybe on Great Aunt Betty's mediocre holiday cheese plate, but not on this Fall Charcuterie Board. A high-quality thinly sliced baguette is KEY, as is an artisan cracker that's seasonally appropriate. I found these stunning dried cranberry crackers studded with all sorts of seeds at my local food store. Not only do they add gorgeous visual appeal, but they reinforce those fall flavors that your guests will crave.
SPREADS AND DIPS.
I'm a big fan of options. The more opportunities I have to create different flavor combinations on my holiday charcuterie board, the better! The easiest way to do that is to add in little bowls of dips, spreads, and condiments.
Whole grain mustard and honey (plain, spicy, or truffle) are always great choices and are a must-have on all my boards.
Some sort of jam adds a great fruity and sugary punch. In the fall, my go-to is apple butter.
Semi-homemade sweet potato hummus (hummus + roasted sweet potato + lemon) screams autumn and is beyond delicious.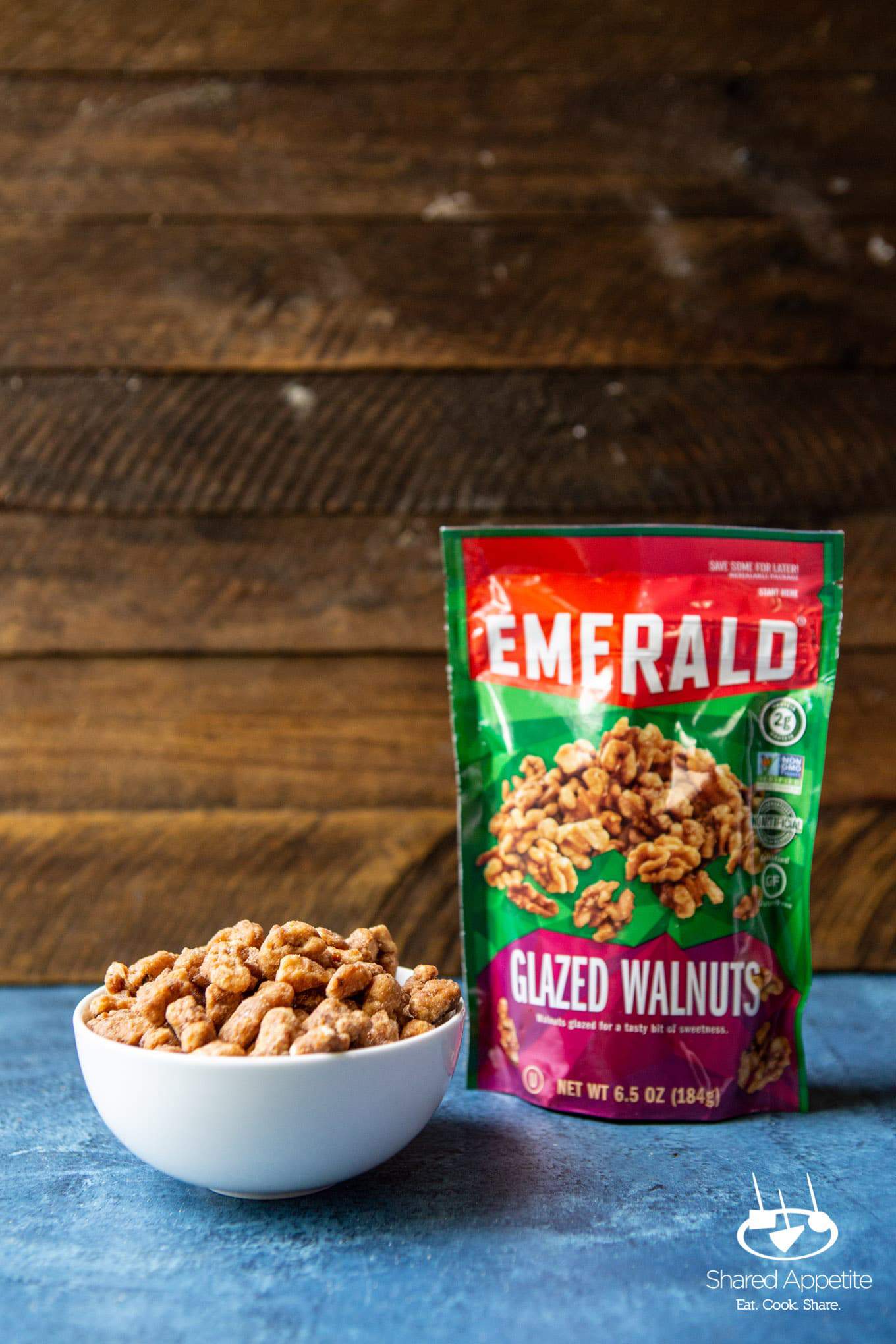 The one component we didn't talk about yet? Crunchy! And there's nothing better for that than some delicious, high-quality nuts.
Emerald® Glazed Walnuts are flavorful, sweet, smooth, and absolutely crave-worthy. It's definitely not your ordinary nut! Not going to lie... it was quite difficult to stop snacking on these long enough to photograph them!
Make sure to check out the full line of Emerald® Nuts at your local grocery store! Emerald® Glazed Pecans, Emerald® Honey-Glazed Cashews, or Emerald® Honey-Glazed Almonds would also be great choices for your Fall Charcuterie Board!
Save $1 off one Emerald® Nuts item at your local grocery store with this coupon!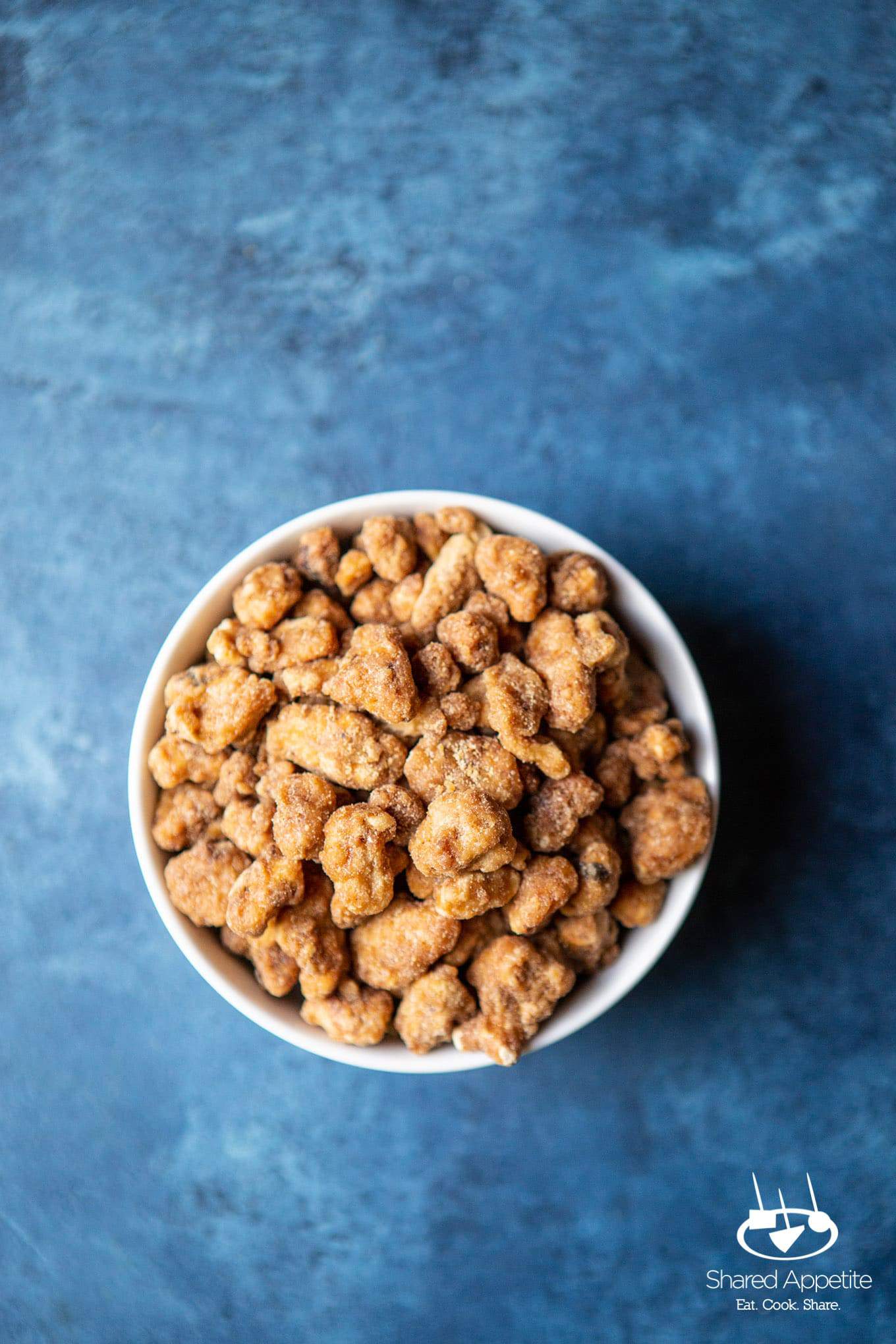 You'll never regret spending the time to source all the best ingredients you can for an epic fall charcuterie board. It is, hands down, the most impressive and show-stopping appetizer spread you can put together at your next get together. Best yet, all the work is done before any of your guests arrive! Take your entertaining to the next level with these beautiful, inspiring charcuterie boards your guests will love!
Less time in the kitchen = more time with the people you love!
That's a win in my book!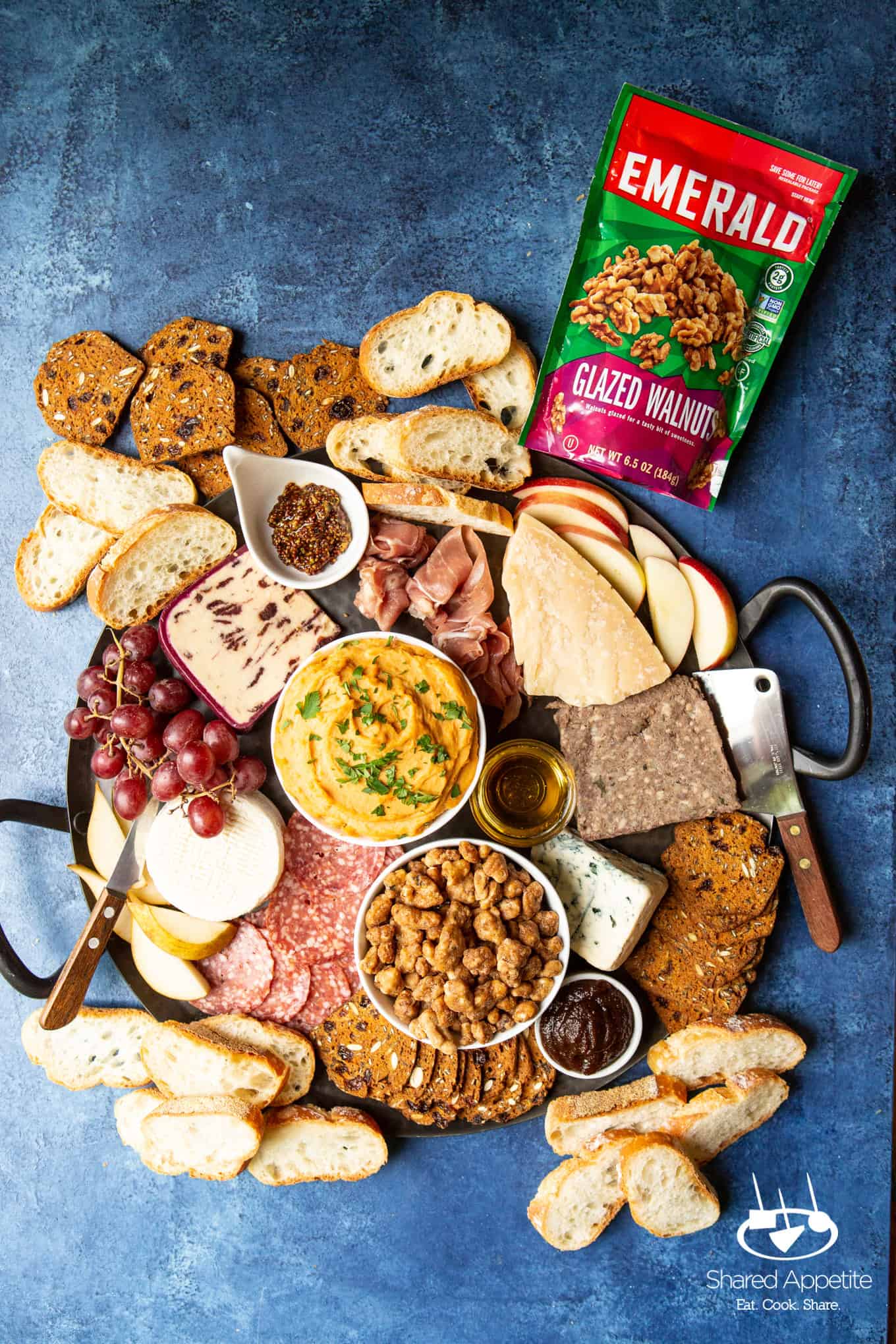 Print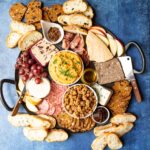 How To Create An Epic Fall Charcuterie Board
---
Author:

Chris Cockren

Total Time:

20 minutes

Yield:

Big Enough For A Party!
thinly sliced baguette
artisanal crackers
hard or aged cheese (like parmigianno reggiano)
soft cheese (like triple cream, brie, etc.)
bleu cheese (like danish or gorgonzola)
prosciutto
spicy salami or soppressata
high quality meat pâté
Emerald Glazed Walnuts
whole grain mustard
honey (plain, spicy, or truffle)
sweet potato hummus (recipe below)
apple butter
thinly sliced honeycrisp apple
thinly sliced bosc pear
red seedless grapes
for the Sweet Potato Hummus
1

(8 ounce) container hummus

1 cup

cooked sweet potato

1

lemon
---
Instructions
Creatively lay out all ingredients on a large serving platter.  Let guests devour!
for the Sweet Potato Hummus
Combine sweet potato and hummus in a food processor.  Blend until smooth.  Add in fresh lemon juice, to your personal taste.  Refrigerate until ready to serve.
Enjoy all the sweet and savory goodness of your favorite snacks with creative charcuterie boards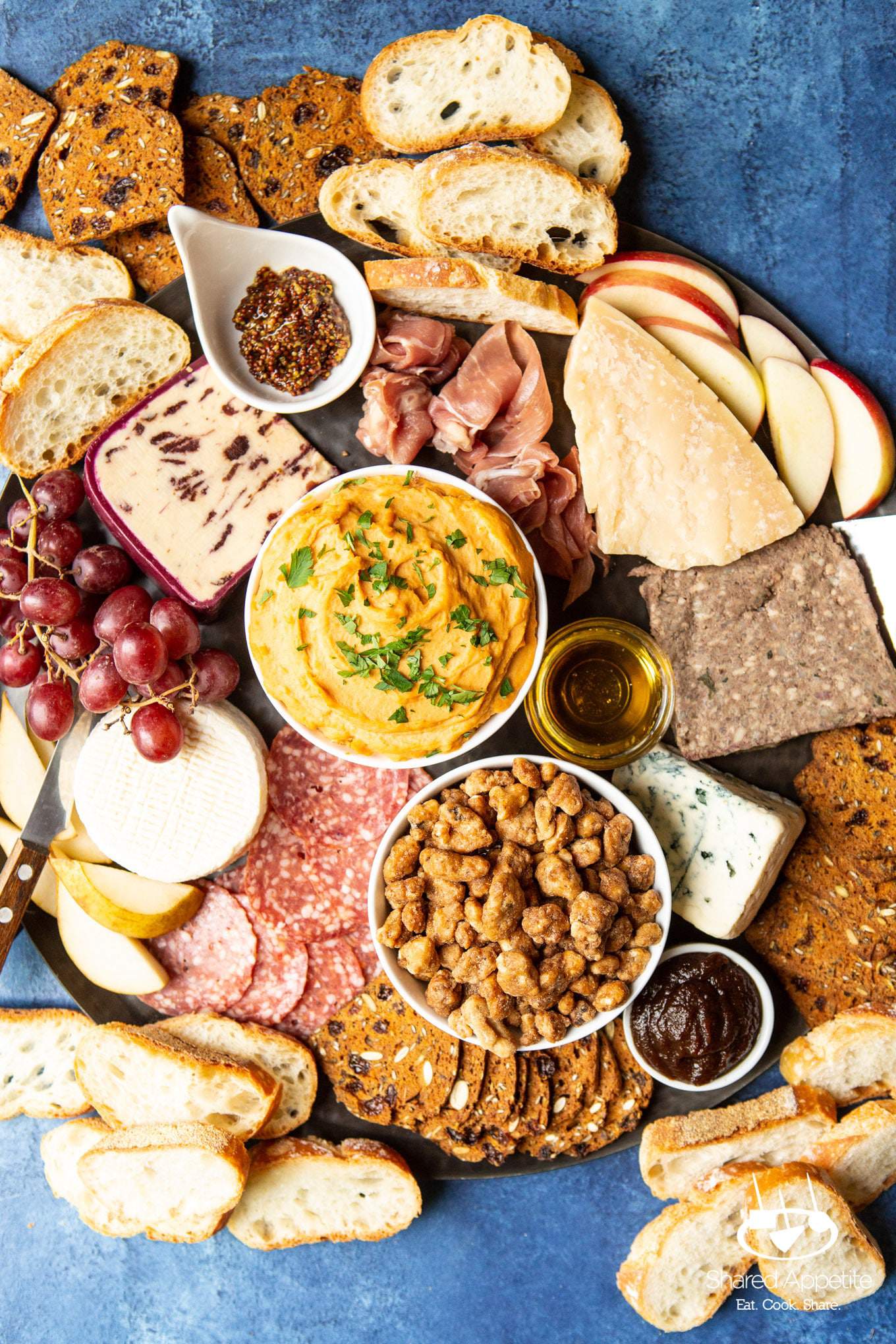 How To Create An Epic Fall Charcuterie Board