This recipe for Mini Lemon Vanilla Baked Alaskas was created in partnership with Dixie Crystals.  As always, all opinions and recipe are my own. Thanks for supporting the brands that support Shared Appetite!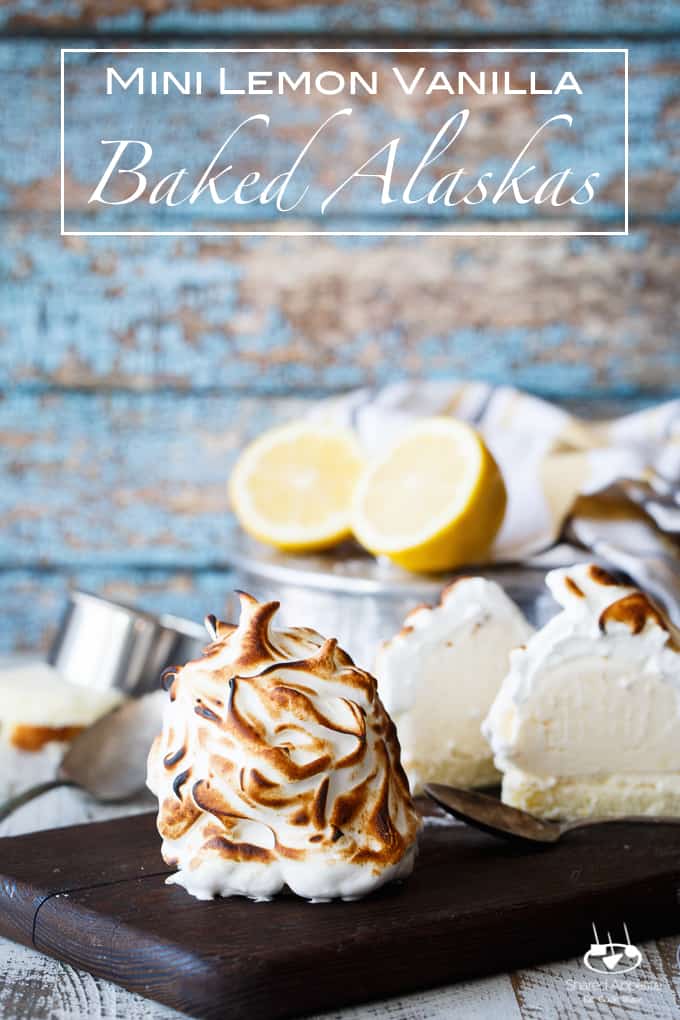 I can still remember the very first time I tried a Baked Alaska.  It was at Bobby Flay's Steakhouse in Atlantic City about 7 years ago.  It was kinda the very beginning of when I first started thinking food was cool.  Before that, I was a complete culinary idiot.  I'm hopeful that progress is being made in that department.
Anyway, I saw that Baked Alaska on the dessert menu and thought it was pretty much the most incredible dessert creation ever.  Ice cream inside a bruleed marshmallowy meringue?  My mind deemed it one of the top engineering marvels of our time.
And obviously, I refused to attempt it at home.  I mean, it must be super time consuming and technically difficult… right?  Nope.  Not at all.  It's ridiculously easy.  Like, easy enough for you to make with your kids.  Especially with the time-saving shortcuts I used for these Mini Lemon Vanilla Baked Alaskas.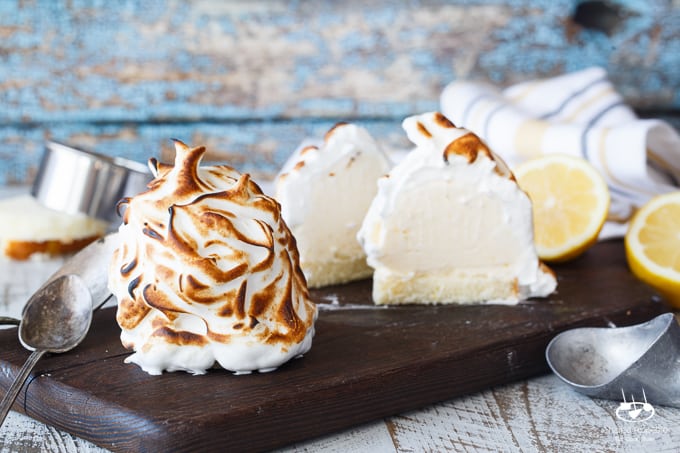 Oh and side note.  Does anyone else totally associate lemon desserts with Easter?  I'm really not a lemon dessert type of guy.  Bring on da chocolate.  But come Easter, it's all about these bright, citrusy sweets.  I blame my wife, who's obsessed with lemon meringue pie.
And now that I think about it, this is actually a cool creative variation on lemon meringue pie.  Totally didn't even realize it until this very second.  Again, I blame my wife.  She's probably manipulating my mind with subliminal lemon meringue thoughts so I make her it for Easter.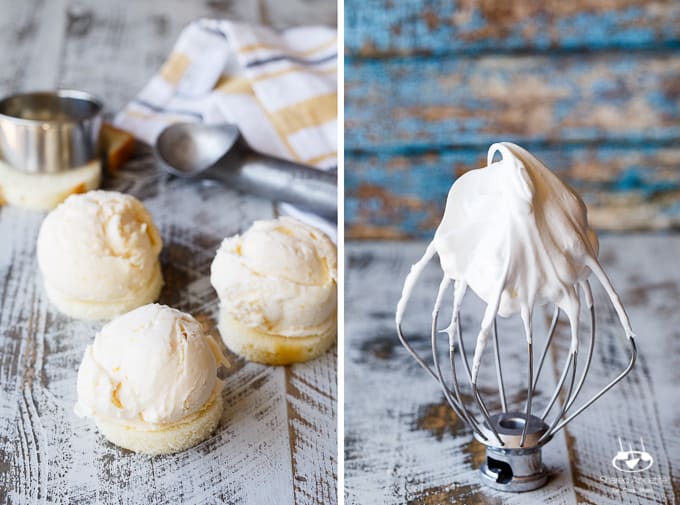 So how much work are these Mini Lemon Vanilla Baked Alaskas?  Honestly, barely anything.
Step 1.  Buy pound cake, a pint of good quality vanilla ice cream, and a lemon.  Most likely you already have sugar and eggs at home.  But if you don't, get those too.
Seriously, that's all the ingredients you need.  Count 'em.  5.  That's right, a 5 ingredient baked alaska.  See, I told you it was simple.
Step 2.  Slice pound cake and use a circular cookie cutter to make rounds.  Pro tip: if you don't have circular cookie cutters, you can use your ice cream scoop and just press down into the slices of pound cake.
Step 3.  Soften your ice cream and mix in the lemon zest.  Freeze and scoop onto those pound cake rounds.
Step 4.  Whip together some egg whites and sugar.  Slather it on your ice cream and torch the heck out of it.
I think the total amount of hands on time is like 10 minutes.  Seriously.  You can do this.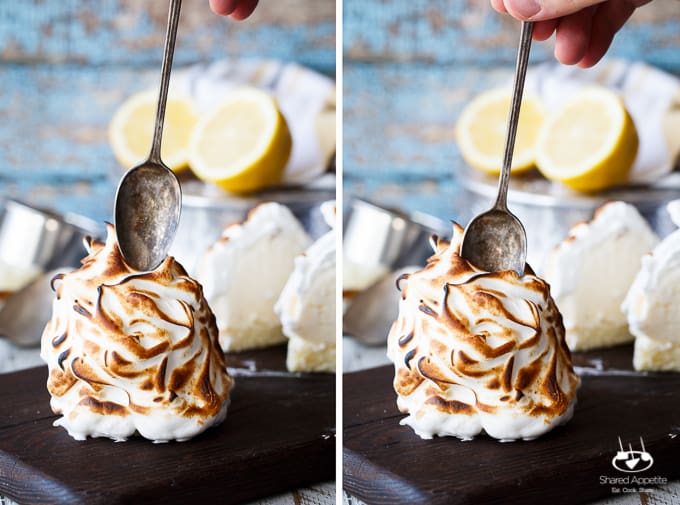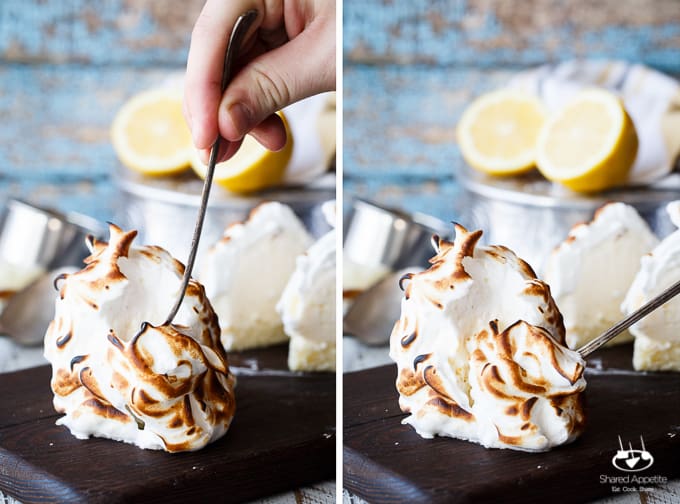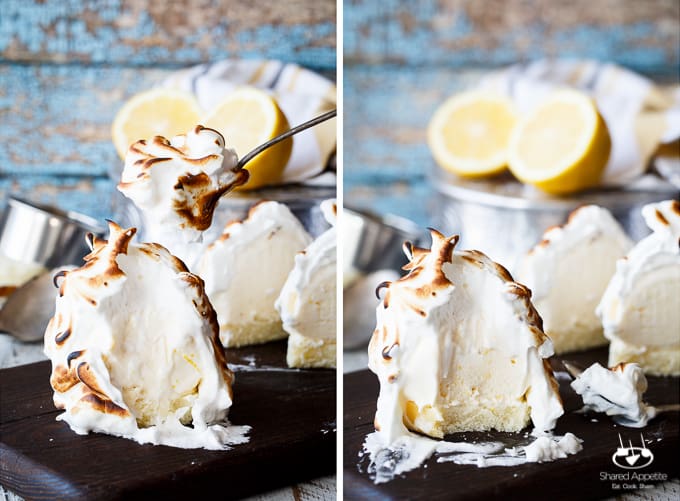 I absolutely love my kitchen torch.  Besides being absolutely a blast to use, you kinda feel like a bad donkey when using it.  And it's incredibly useful for browning meringues like this, as well as bruleeing sugar on desserts and for a quick s'mores fix.
If you don't have a kitchen torch, consider buying one.  Or you could always just use your oven's broiler.  But really, it's not as much fun.  😉
You can find the recipe for these Mini Lemon Vanilla Baked Alaskas over at Dixie Crystals!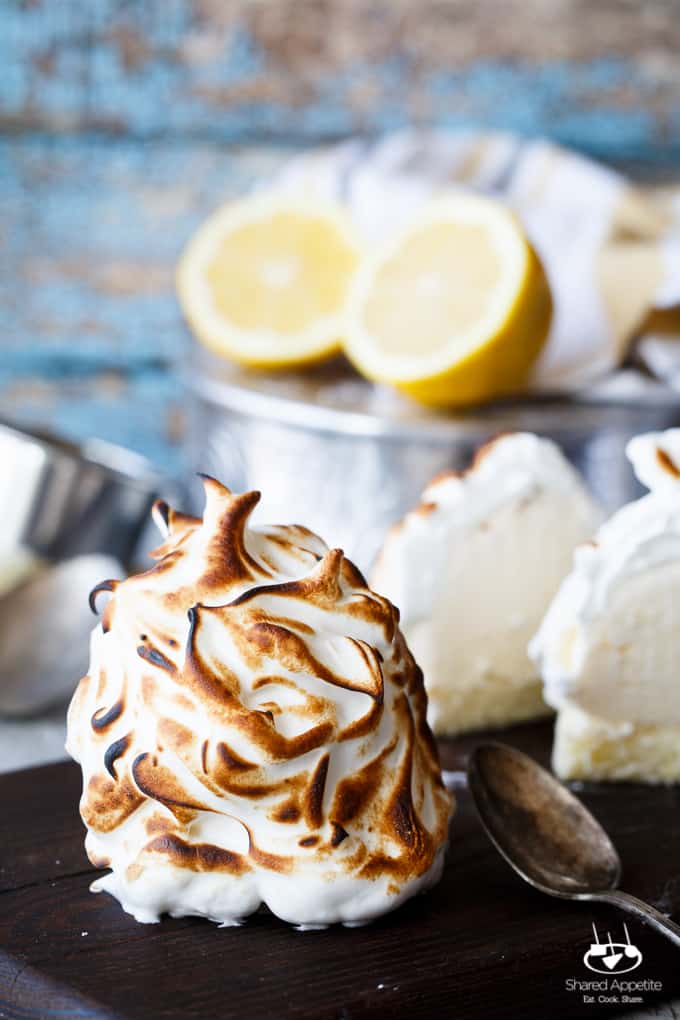 Mini Lemon Vanilla Baked Alaskas
P.S.  Don't like lemon?  Just use your favorite flavor ice cream instead.  It'll work just fine.
More Easter Desserts?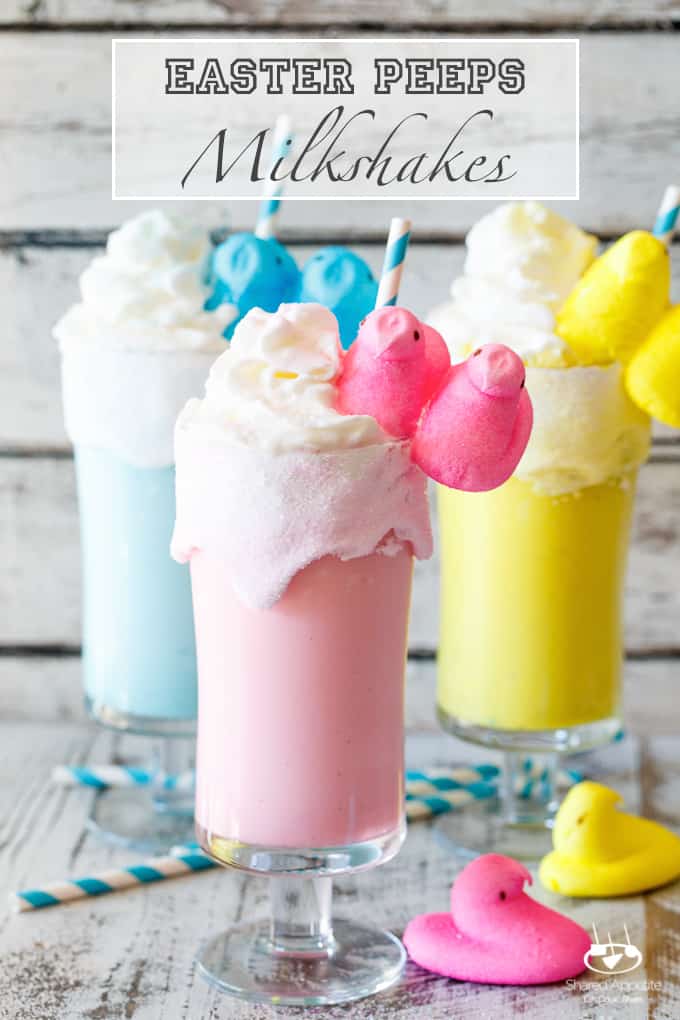 Gluten Free Meyer Lemon Custard with Almond Thyme Crumble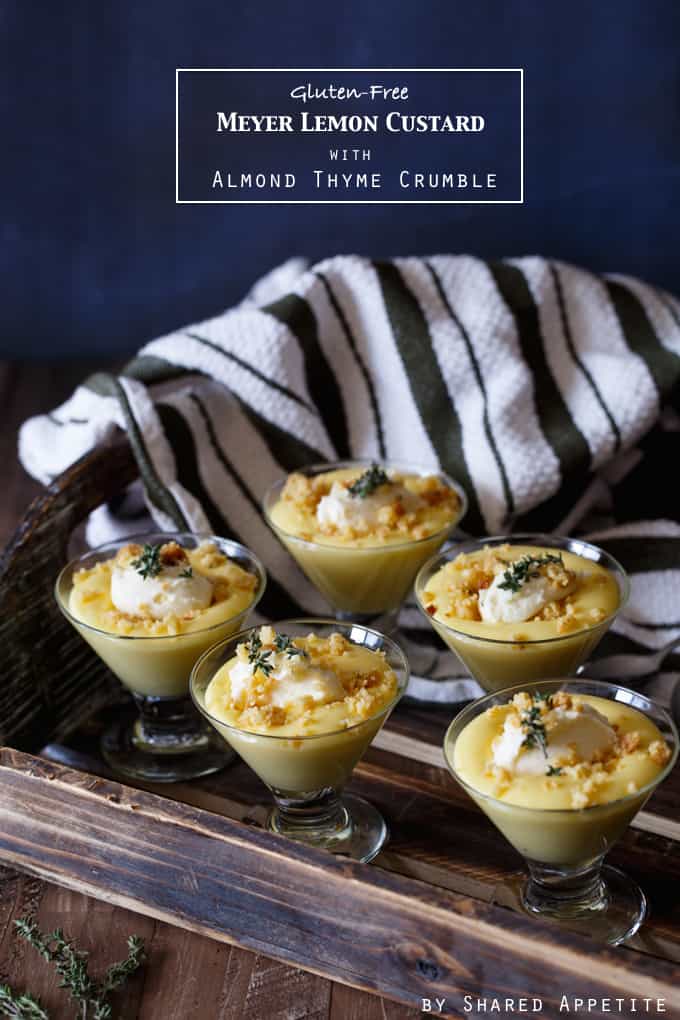 Skillet PB Chocolate Chip Cookie Tagalong Brownie Sundaes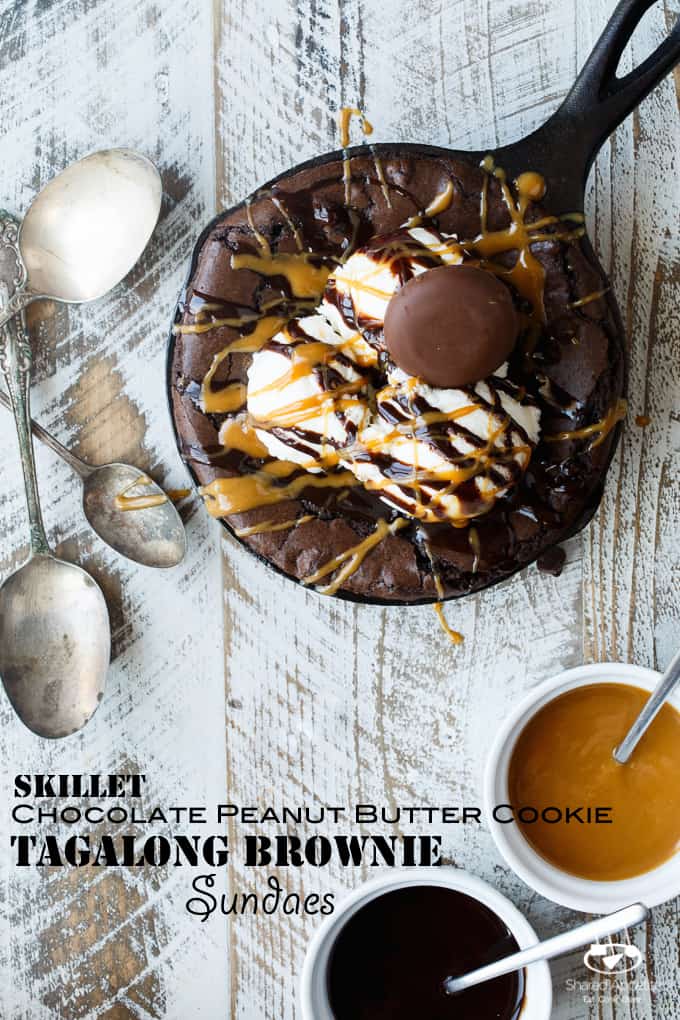 Chocolate Brownie PB Cup Trifles