This post for Slow Cooker Thai Peanut Chicken Quinoa Bowls is sponsored by Dixie Crystals.  As always, all opinions and recipe are my own. Thanks for supporting the brands that support Shared Appetite!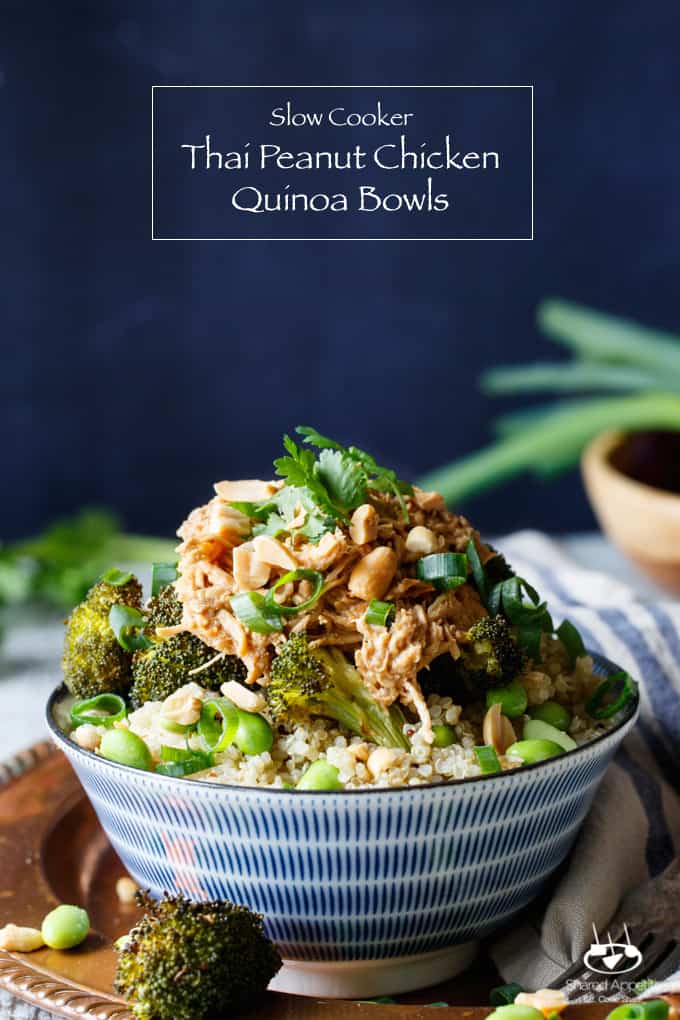 Guys.  I'm proud of me.  I finally decided to stop talking about getting healthy and actually started to do it. Over the past three weeks, I've lost 19 pounds.  This is the point where all the women I've told start to yell obscenities at me because they've been eating healthy for months and still haven't lost those 5 pounds they've been trying to get rid of.  Trust me, I know… I honestly don't know why my body responds so well to eating healthy.  It just does.
This isn't my first go around at trying to lose weight.  I've been roly-poly my whole life.  Lose a bunch, gain a bunch.  Repeat.  Except this time, I want it to be off for good.
I have some great motivation for losing weight right now, too.  Yes, of course because I'm a dad now and want to be healthy for my baby girl.  But also, I'm in competition against my big brother.  The person that loses the highest percentage of weight by May wins a nice little prize from my mother.  Yes, my mother told her two children that it's time to stop being fatties and get healthy.  To be honest, I don't care at all about winning a prize.  I just really want to beat my brother.
It's tough, though, because I freaking love to eat.  LOVE to eat.
So want to know my trick to losing weight?  Eat ridiculously flavorful foods.  Load up on the spices and aromatics.  There's nothing worse than feeling like you're on a diet.  You set yourself up for failure that way. I don't want my healthy food to taste, well, healthy.  Case in point… these Slow Cooker Thai Peanut Chicken Quinoa Bowls.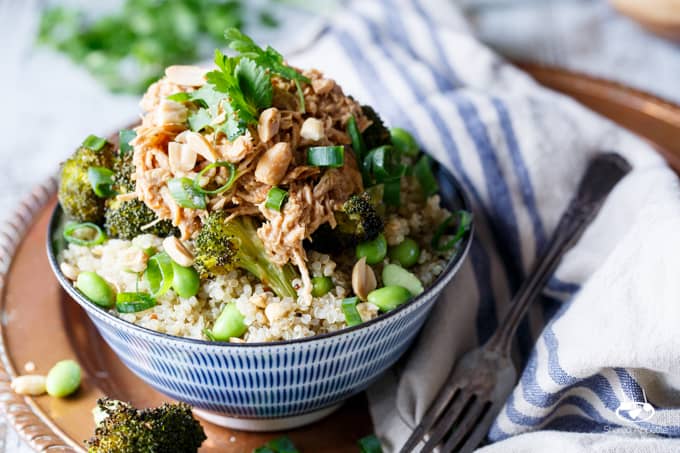 By the way, complete side note to eating healthier lately… I feel like I can smell a whole lot clearer now.  It's really weird, but kinda cool.
If there is anything harder than eating healthier and resisting the temptation of those damn Klondike Bars in the freezer and the Dark Chocolate M+M's from Christmas that my wife is hoarding in the pantry, it's getting nutritious dinners on the table during the week.  By the time we take care of Olivia and get her in bed (and then clean up the 842 toys she's played with throughout the day), it's like 8 p.m.  And who wants to start cooking at that point?
Well thank you very much Mr. Slow Cooker.  You've saved the day, again.  Even better?  You can make all the components of this dish over the weekend and just reheat and slap it all together one night during the week.  Piece of cake.
Mmm, cake.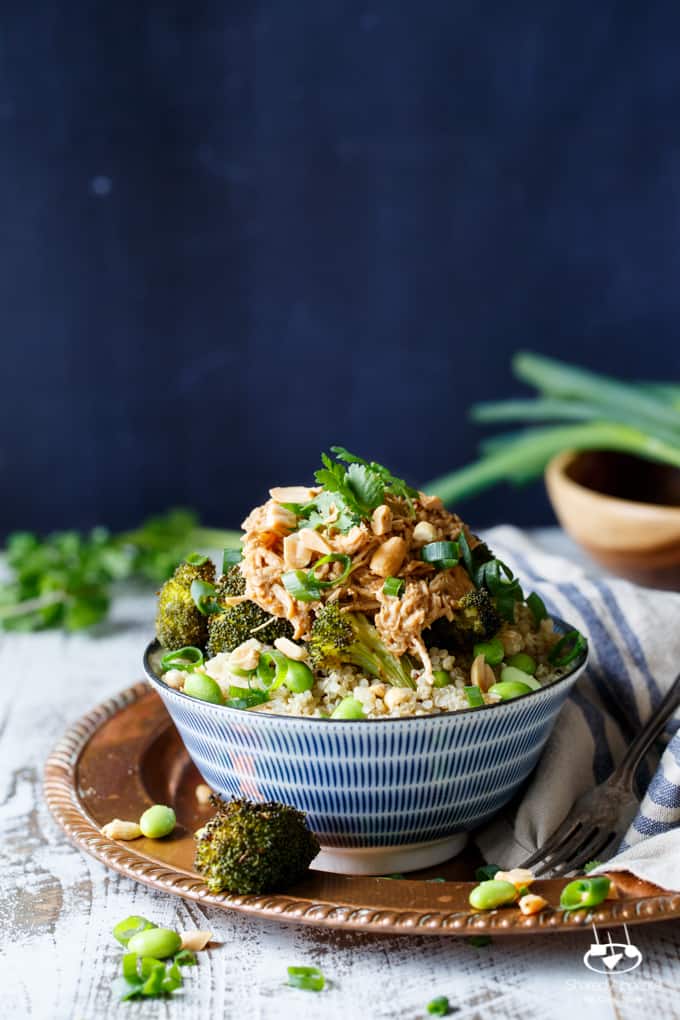 Want More Slow Cooker Action?
Slow Cooker Korean Chicken Sliders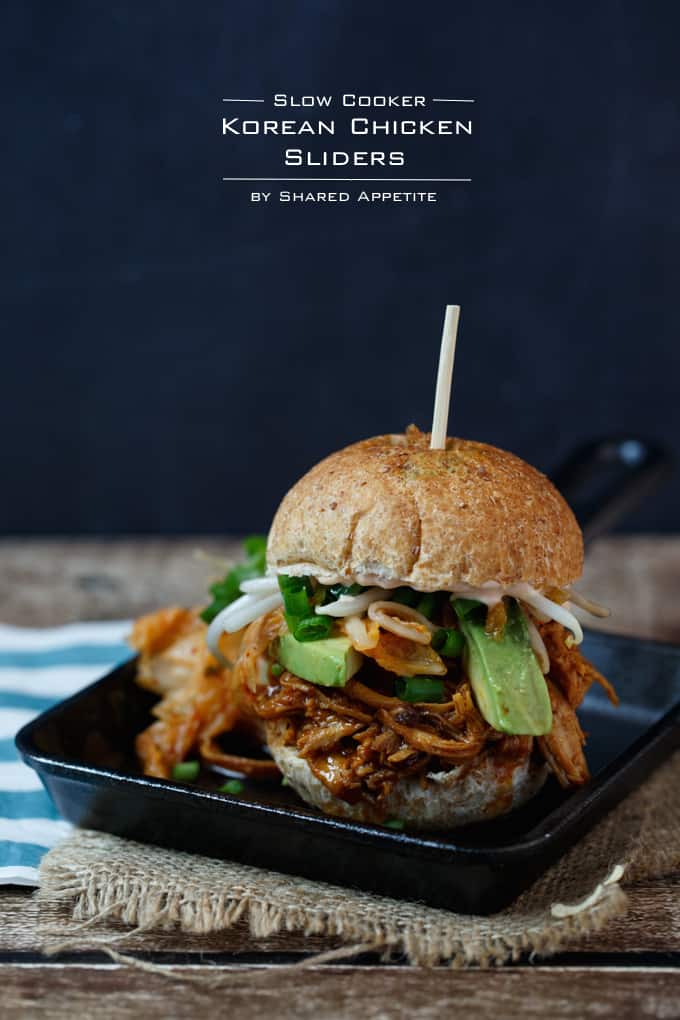 Slow Cooker Pulled Pork Cornbread Sliders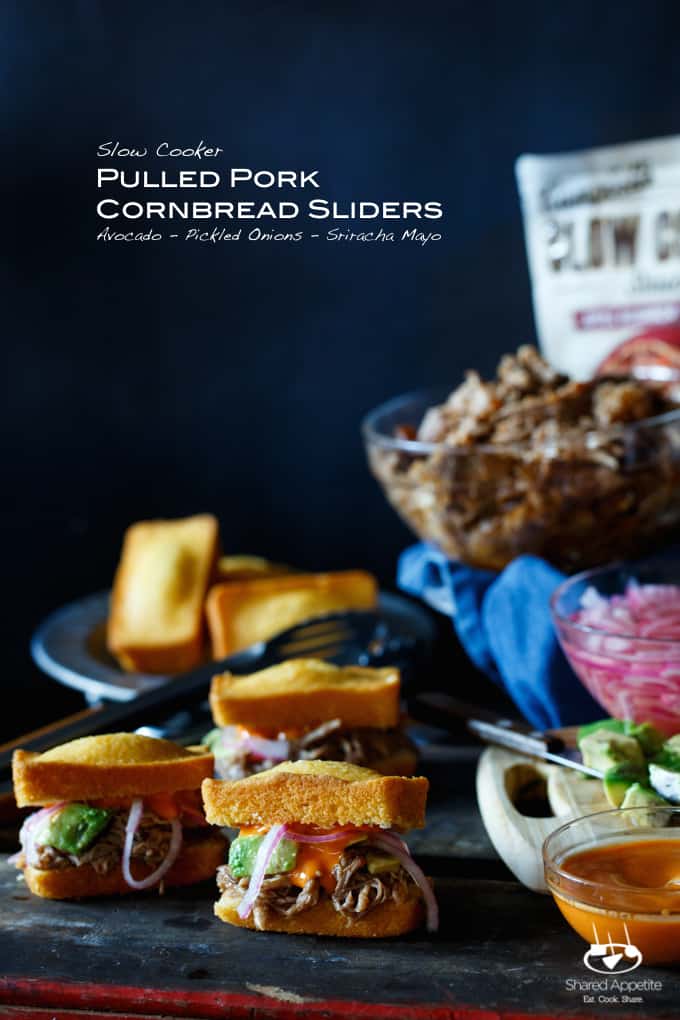 Slow Cooker Buffalo Chicken Sliders with Avocado Ranch Dressing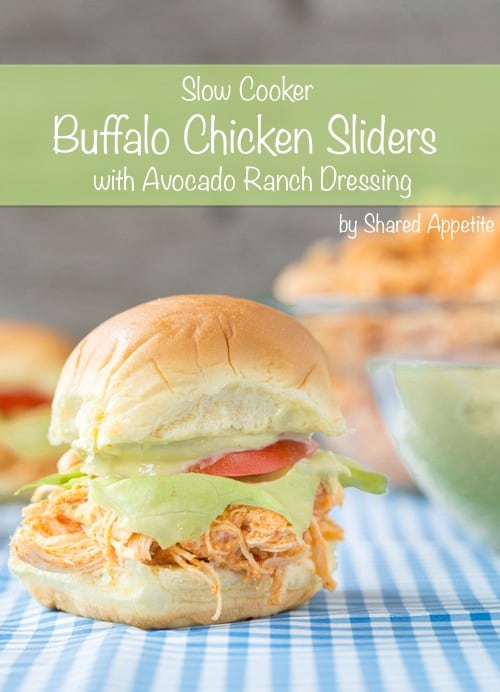 Slow Cooker Sesame Chicken and Broccoli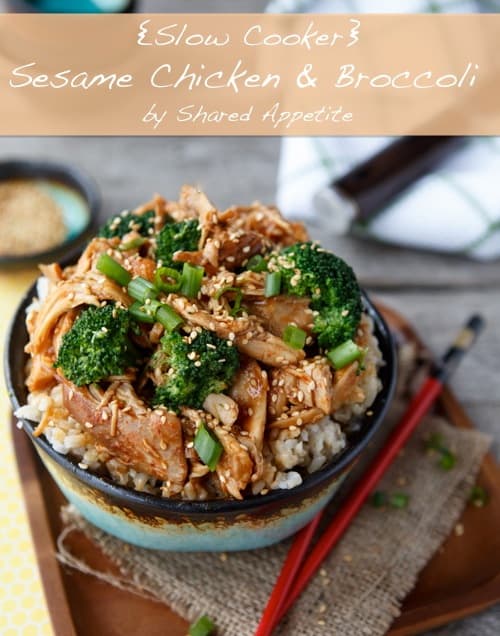 Slow Cooker Coconut Curry Chicken Thighs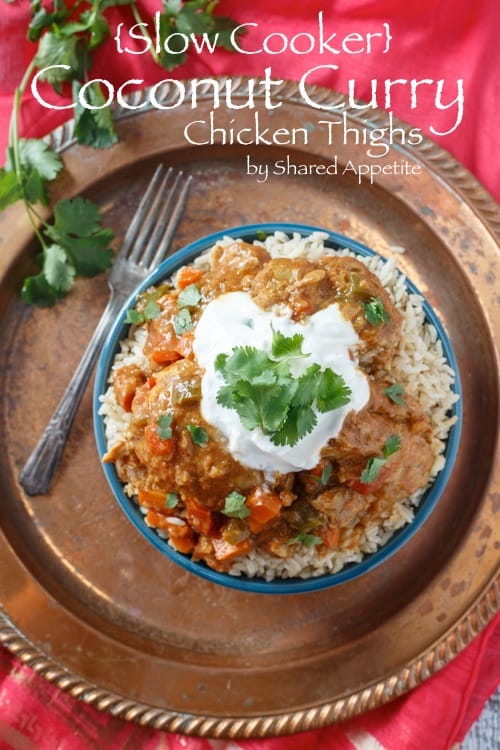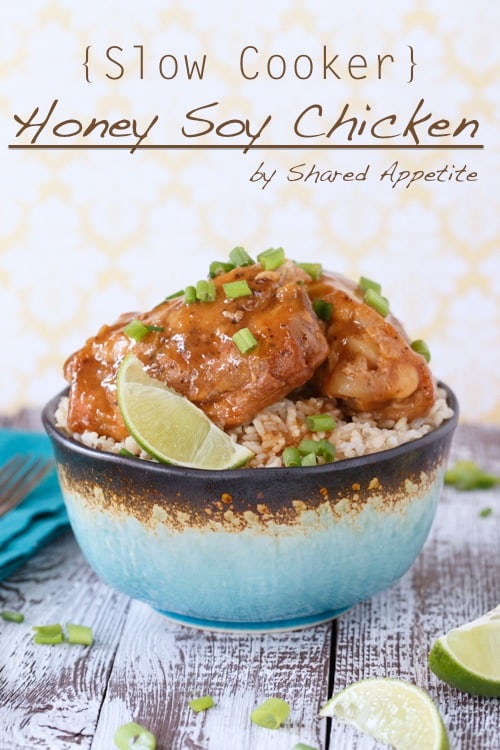 Slow Cooker Hawaiian Luau Pulled Pork Tacos