This Vegan Chocolate Raspberry Mousse only takes minutes to prepare, can be made ahead, and is a healthy and creative gluten-free, dairy-free, and vegan dessert! Perfect for Valentine's Day!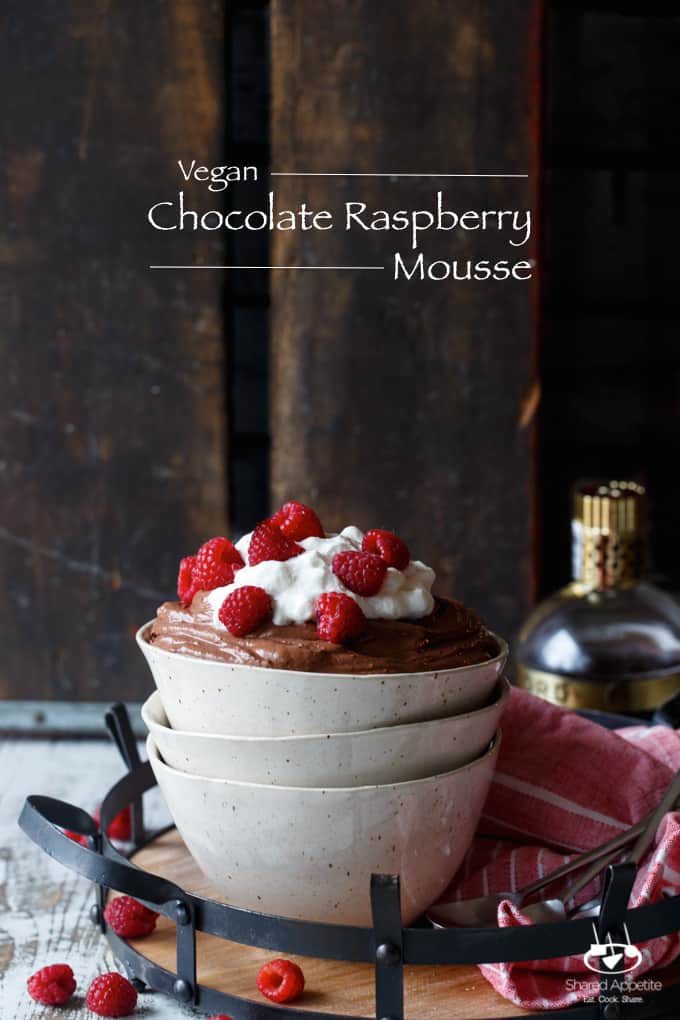 Apparently snow is coming. The weather has been behaving itself pretty darn amazing these past couple of months here in NY. But now… it's game on. And there is some legit snow in the forecast. For us adults, snow is just one big pain in the rear. I have to stock up on ice melt. I have to get gas for the snow blower. Oh crap, I gotta make sure that snow blower in the garage actually still works (and if it doesn't, who knows what I'll do because I have the manliness rating of a tame Yorkshire Terrier, and the limit of my how stuff works knowledge is assembling IKEA furniture).
But then it hit me. This is the first time ever that my child is going to experience snow. I get to show her what it looks like as it's falling on our front lawn. I get to see her reaction as she touches snow for the first time. And side note… you better believe when she's old enough, I'll be showing her where the shovels are so she can get to work on the front stoop.
I absolutely love being a dad. It's truly amazing and an unbelievable blessing. And I'm so beyond thrilled today to celebrate my super talented food blogging friend Sarah from Snixy Kitchen, who is expecting her first little baby (it's a girl!) this February! And I really don't want to leave out Lucas. I know how the ladies kinda get the spotlight for baby showers and stuff… but my man Lucas deserves some love too. You guys are gong to be such amazing parents. Congrats Sarah + Lucas!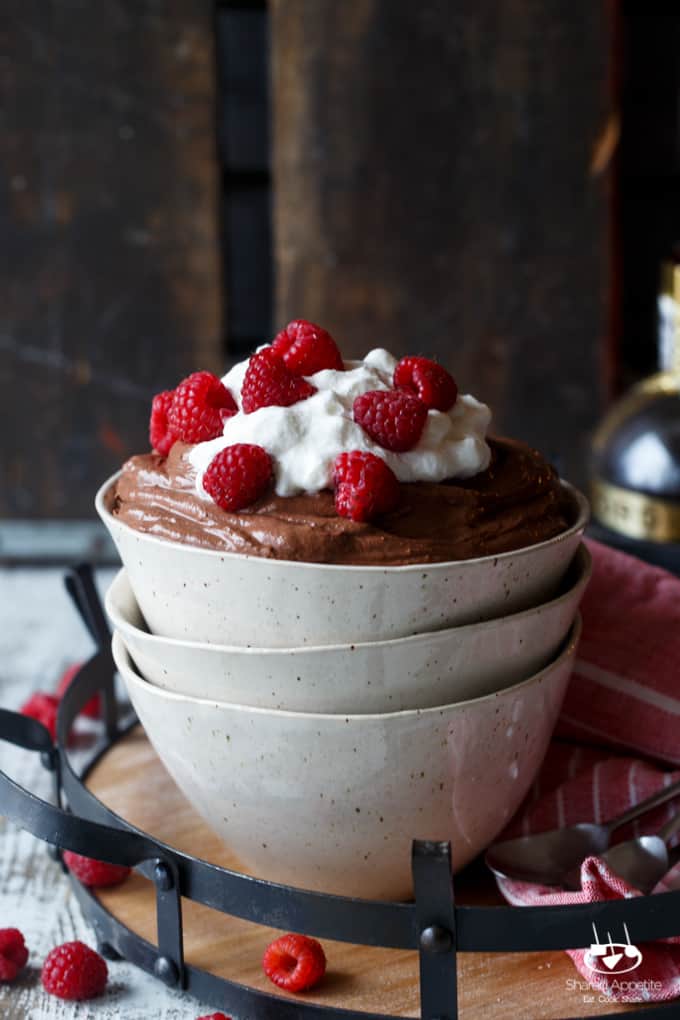 So what did I bring here to Sarah's virtual baby shower? Well like any good virtual shower, this one has a theme… Sarah's two favorite things: Cheese + Sweets.
I know she's all about gluten-free, and Valentine's Day is coming up pretty darn quick… so I wanted to bring a creative gluten-free Valentine's Day dessert to the party. Because I, like her, have a serious sweet tooth.
Oh, and bonus points? It's also a dairy-free and vegan Valentine's Day dessert!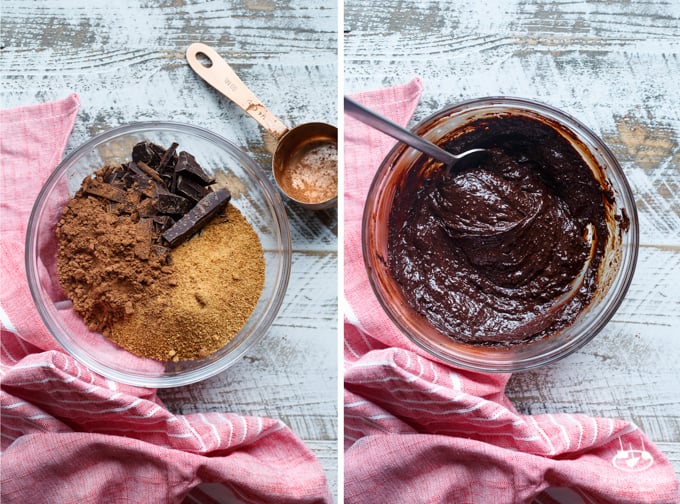 This is the makings of a kick-butt dessert. But it's missing the secret ingredient. Yes… there's a SECRET INGREDIENT.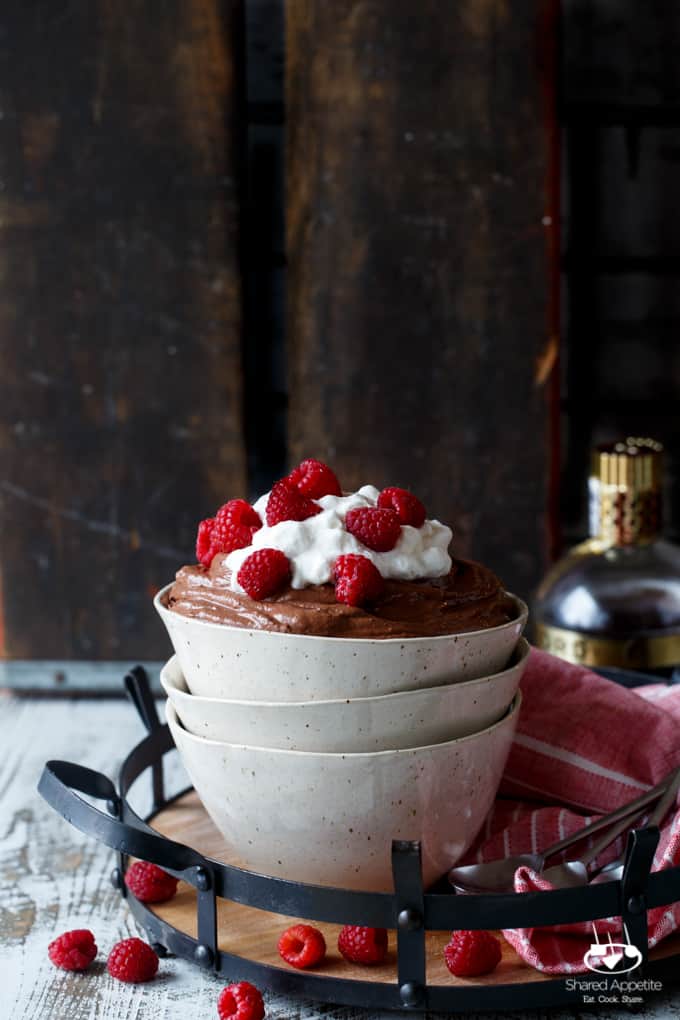 The secret ingredient makes this vegan mousse super silky, super smooth, and super easy to whip together in under 15 minutes. That's right. 15 minutes between you and dessert.
Heck, you can even make it a day ahead of time. It's that easy.
Seriously. There's no excuse at this point not to make this Vegan Chocolate Raspberry Mousse.
Oh, the secret ingredient. It's silken tofu. And if you are balking at the idea of having a dessert with tofu in it, you are exactly like me. But then I tried this. And I'm completely sold. No one can guess this has tofu in it. NO ONE! So just go ahead. Try it. Be amazed. And then amaze all your friends and family.
Now that's some magic.
Print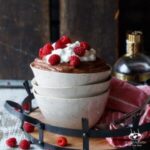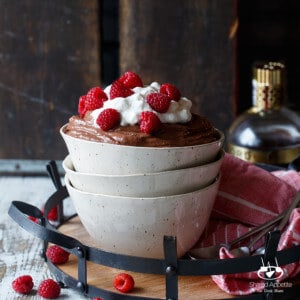 Vegan Chocolate Raspberry Mousse
---
Total Time:

15 minutes

Yield:

4

to

6

Servings

1

x
Description
This Vegan Chocolate Raspberry Mousse only takes minutes to prepare, can be made ahead, and is a healthy and creative gluten-free, dairy-free, and vegan dessert! Perfect for Valentine's Day!
---
6 ounces

frozen raspberries, thawed

1

(12 ounce) package silken tofu

5 ounces

good-quality dark chocolate, finely chopped

1/2 cup

coconut sugar

1/4 cup

cocoa powder

2 tablespoons

unsweetened almond milk
Pinch Kosher salt

2 tablespoons

Chambord, optional
---
Instructions
Place all but a few raspberries (leave those for garnish) in a fine mesh sieve resting over a bowl. Using the back of a spoon, force raspberries through the sieve, squeezing as much juice from raspberries as possible. Discard solids left behind in sieve.
Wrap silken tofu between a few layers of paper towels and let drain for 5 minutes
Meanwhile, combine dark chocolate, coconut sugar, cocoa powder, almond milk, and pinch Kosher salt in a medium microwave-safe bowl. Microwave in 30 second intervals on half power, stirring between each, until chocolate is just melted through (don't overheat!).
Place silken tofu In a food processor and blend until very smooth. Add in melted chocolate mixture, 1/4 cup raspberry puree, and 2 tablespoons Chambord (optional), and blend until just smooth.
Pour mixture into a bowl and place in refrigerator for at least an hour to allow mousse to firm up a bit. When ready to serve, divide among bowls and top with raspberries, additional raspberry puree (if desired), and/or coconut whipped cream* (or other vegan whipped cream).
Notes
*a quick Google search for "Coconut Whipped Cream" will give you plenty of awesome recipes to choose from.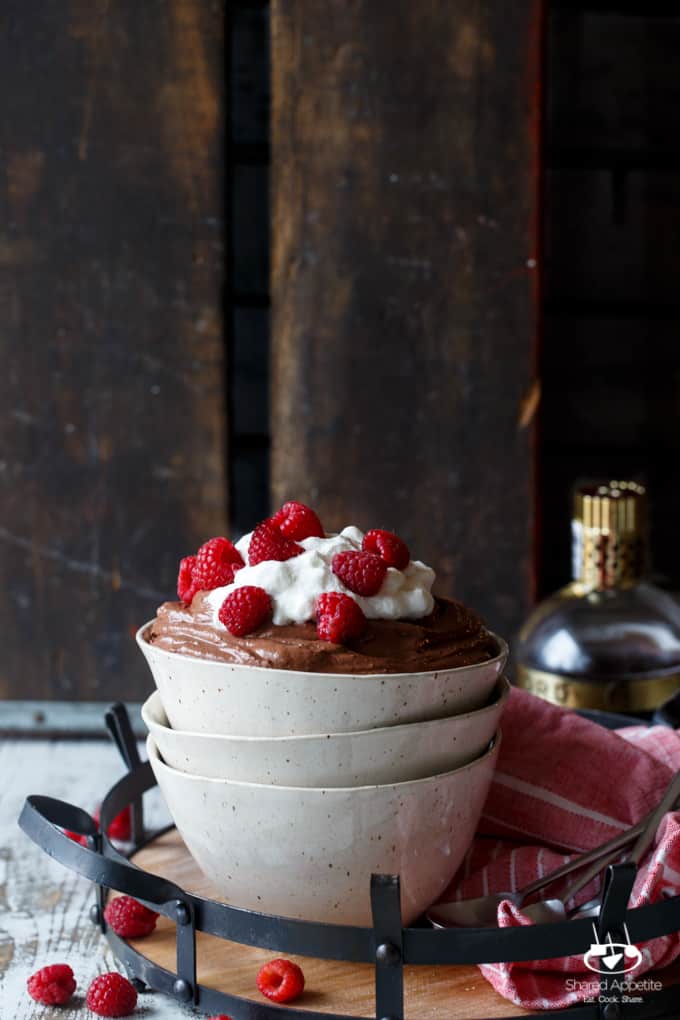 Looking For More Vegan Mousse?
Vegan Dark Chocolate Peanut Butter Mousse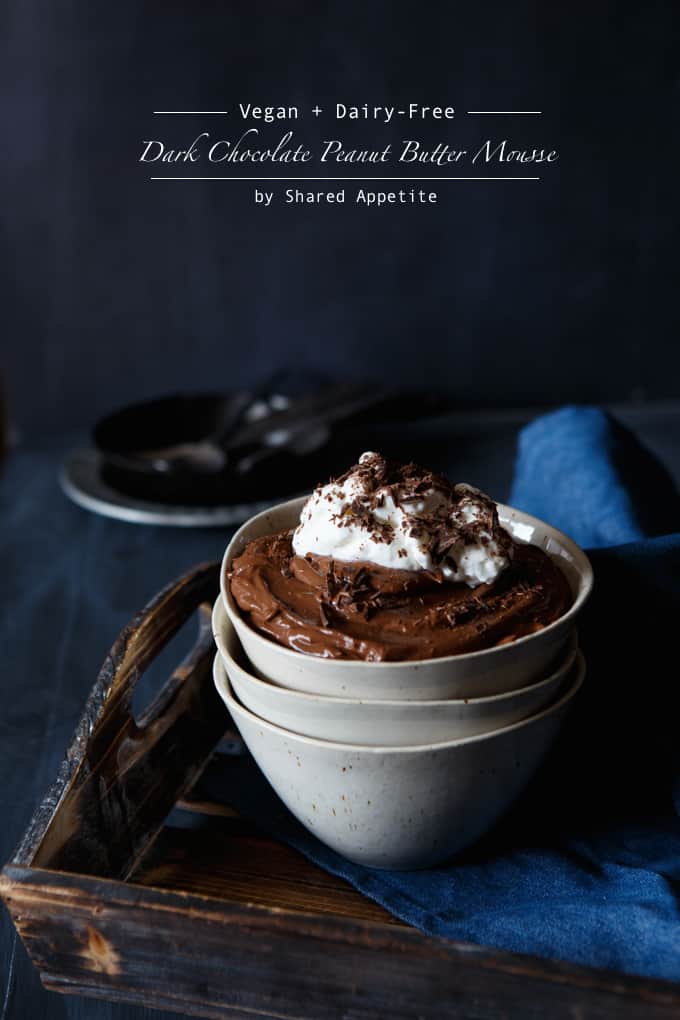 Vegan Chocolate Salted Caramel Pudding