These Mexican Street Corn Burgers are brought to you by American Greetings. As always, all opinions and recipe are my own. Thanks for supporting the brands that support Shared Appetite!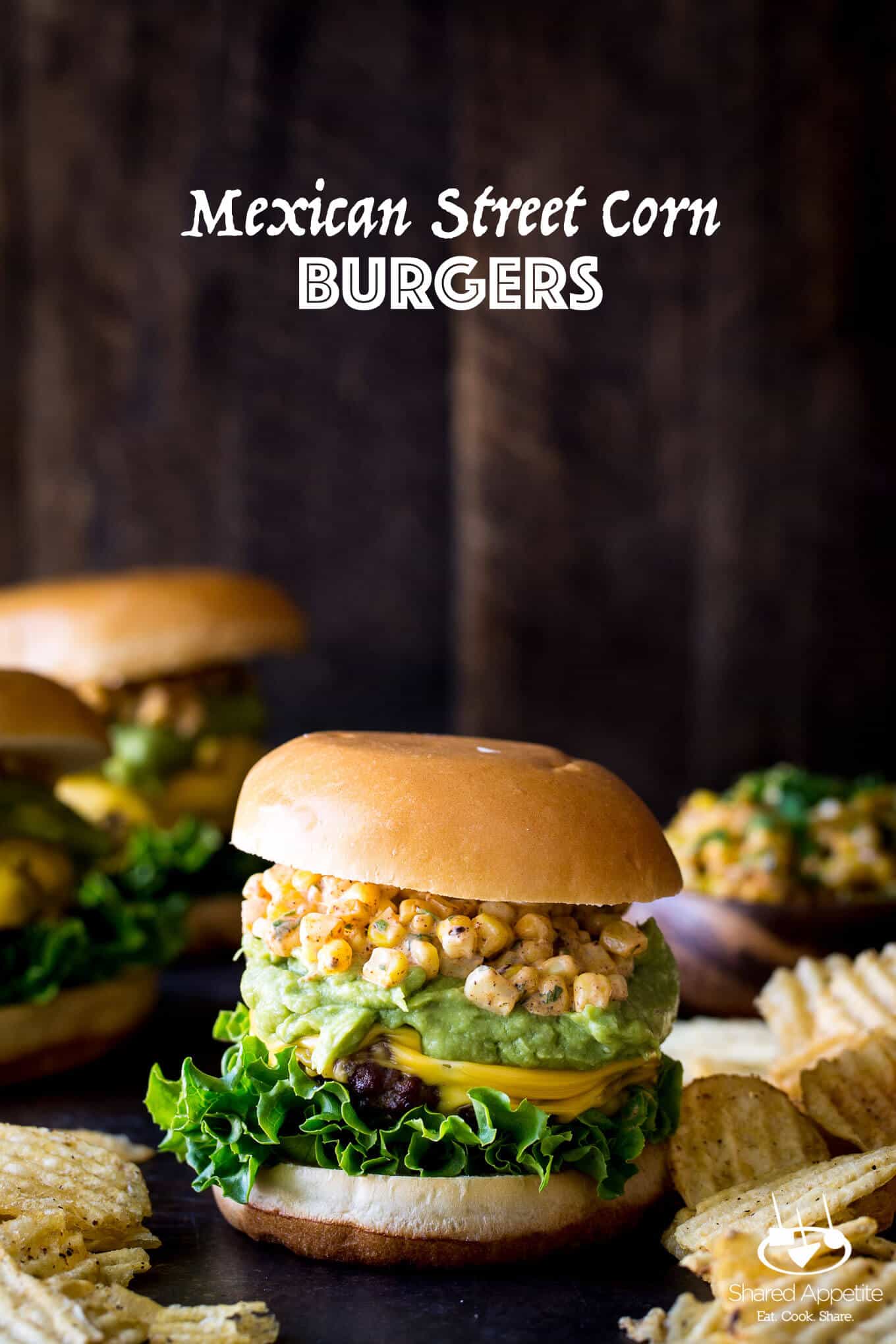 Ahhhh, it's JUNE! You have no idea how excited I am. There's just 3 weeks left of school. That's 12 full days and 3 half days standing between me and summer break. Oh how I love the decision I made my junior year of high school to pursue being a teacher. It was, in so many ways, an amazing choice. June isn't all fun and games for a music teacher, though. It's one of my busiest months with 4 performances with my bands crammed into the next 2 weeks. Then there's also recruitment for next year and collecting, cleaning, and completing inventory of all the instruments. All good stuff, though. And soon enough, SUMMER VACATION.
But let's not rush things, because there is an incredibly important holiday coming up that we all need to be well aware of and ready for. Father's Day. It's right around the corner. Let me break down for you my perfect Father's Day. It's simple, really. A grill. Some epic food. Cold beverage. And my family by my side. That's it. No more, no less. A low key backyard BBQ with darn delicious food and the people I love the most.
This year, I'm celebrating my 2nd year of being a father by combining my love of burgers and Mexican food with Olivia's obsession with corn and avocado. It's a collision of big, bold flavors (and you know how much I love big, bold flavors). These Mexican Street Corn Burgers will quickly become a staple in your house. They are 100% one of my favorite burger creations I've made to date.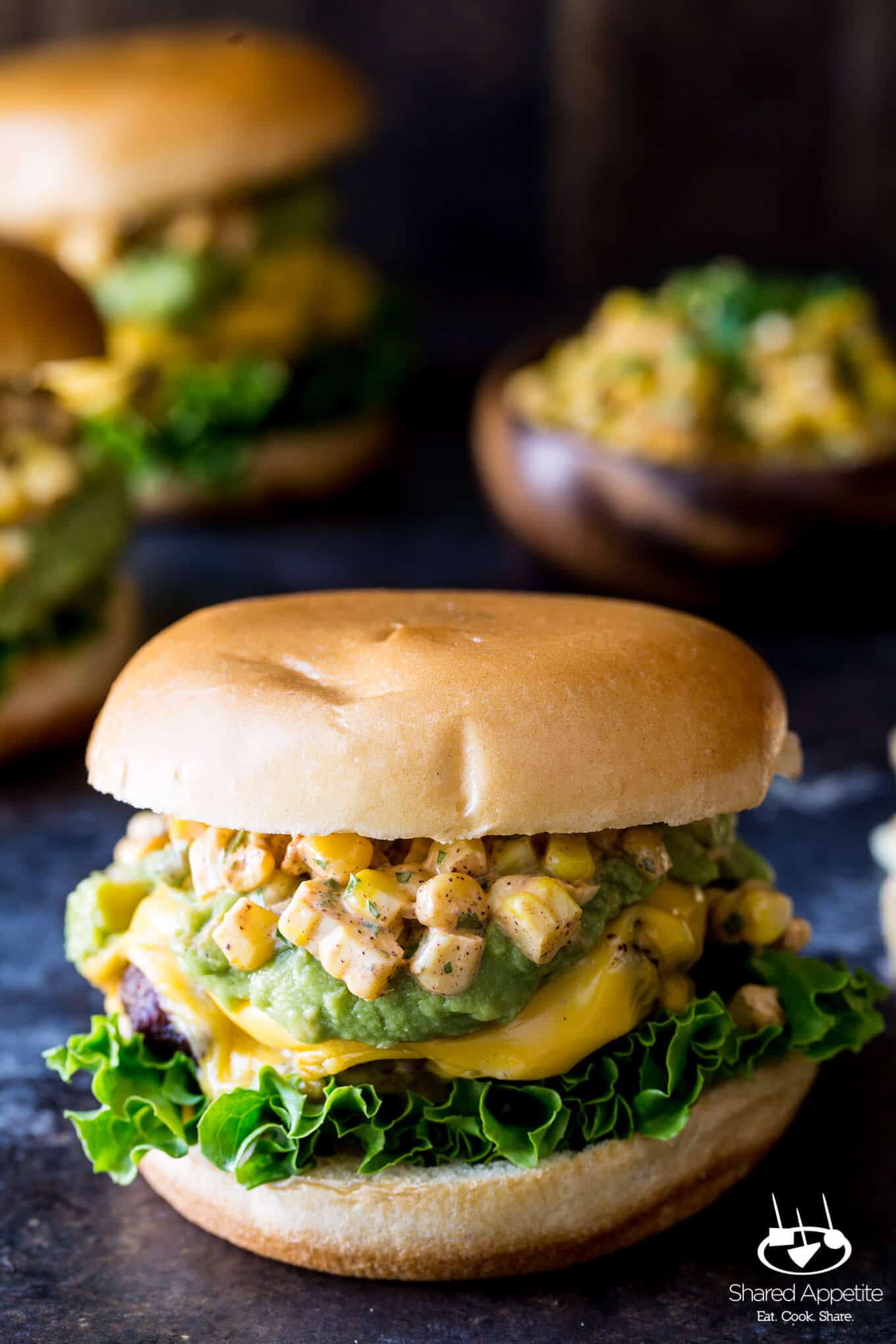 Quick side story about Olivia and her corn obsession. So she does NOT like ice cream (I know, I'm working on it). So somehow at some point, she convinced herself that the ice cream man sells corn. I may have played a role in that actually. Now every time she hears or sees the ice cream truck, she starts yelling CORN MAN! It's pretty freaking adorable. End side story.
So holy crap. These Mexican Street Corn Burgers are legit. I photographed them while Olivia and Asheley were out on a long walk (it's easier to work when Olivia's not asking to "help" with the photos... and by help she means touching everything). Asheley tried one of the burgers when she got back and... well, let me stop here to tell you that she is not really a burger person. I know, it's one of her only faults in life. Asheley will eat a burger on occasion, but it's not something she ever looks forward to. She'd rather have a hot dog with plain yellow mustard any day. But when this burger touched her lips, I'm pretty sure a few profanities followed by a string of incomprehensible noises came out of her mouth. She said it was stupid good. And I have to agree.
There's something SO right about a perfectly cooked cheeseburger (more on this in a second) with The Best Guacamole ever and this irresistible Mexican Street Corn salad. The guacamole pulls double duty with these Mexican Street Corn Burgers, acting not only as an amazing flavor boost but also as a "glue" to hold the Mexican Street Corn in place.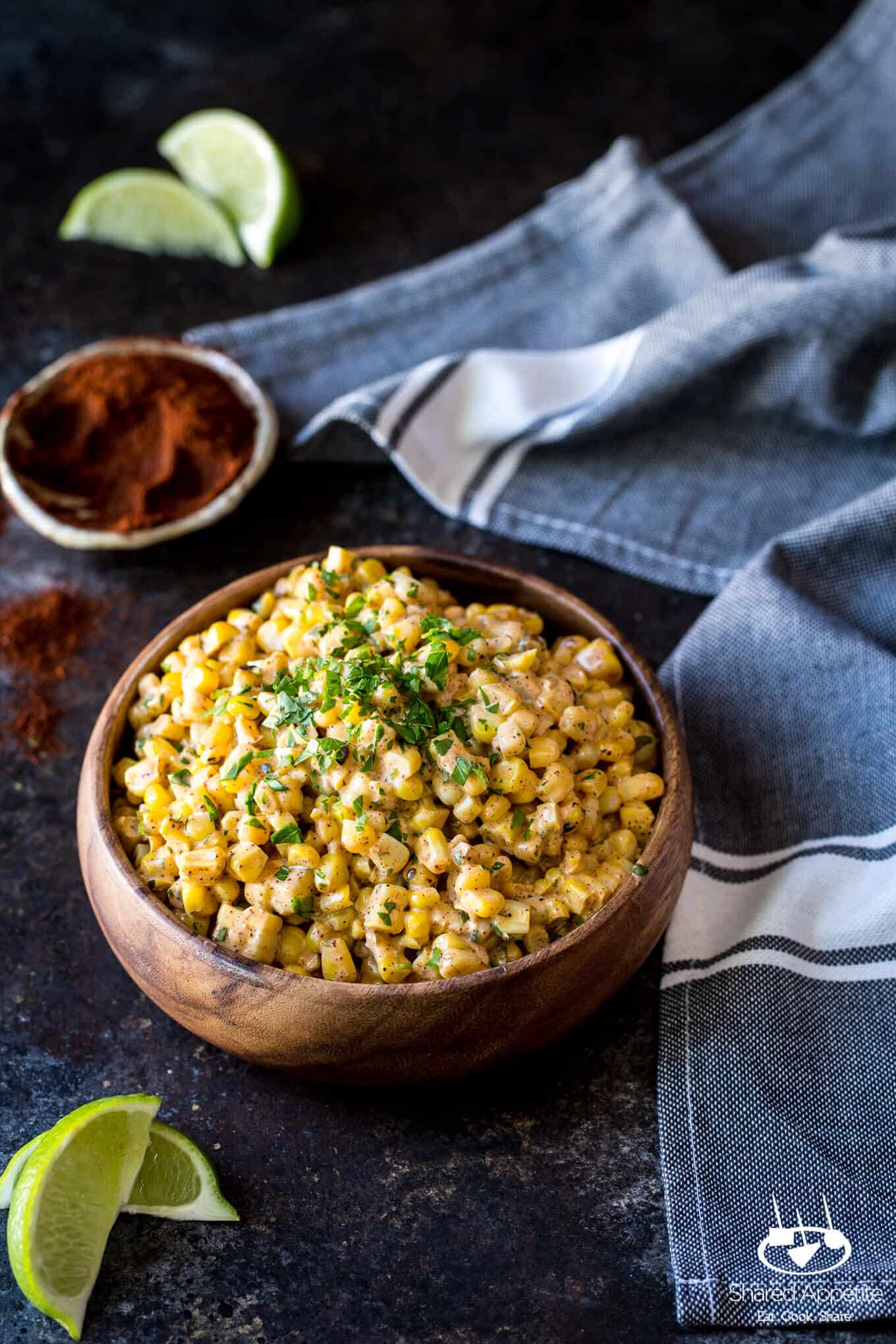 Have you ever had Mexican Street Corn (i.e. Elotes) before? I've made a Korean version and a Sriracha Avocado Butter version before, but stayed pretty true to the authentic flavors this time around. Grilling the corn in its husk imparts such an unreal flavor that's unmatched any other way. It also smells ridiculously good. Bottle that and make a cologne... I'd buy it.
I love love LOVE roasted corn on the grill, and it's so easy to do. You simply just throw it on the grill. I used to soak the husks and remove the silk before grilling it, but now I just go for easy. Buy corn and throw it right onto the grill. And you know what... it's works. The husk and silk slides right off the corn after it's roasted to perfection, and it's SO much easier than any other method I've tried before. The roasted corn kernels then get all cozy with some mayo and sour cream, chili powder, lime juice, and cilantro. Addictive.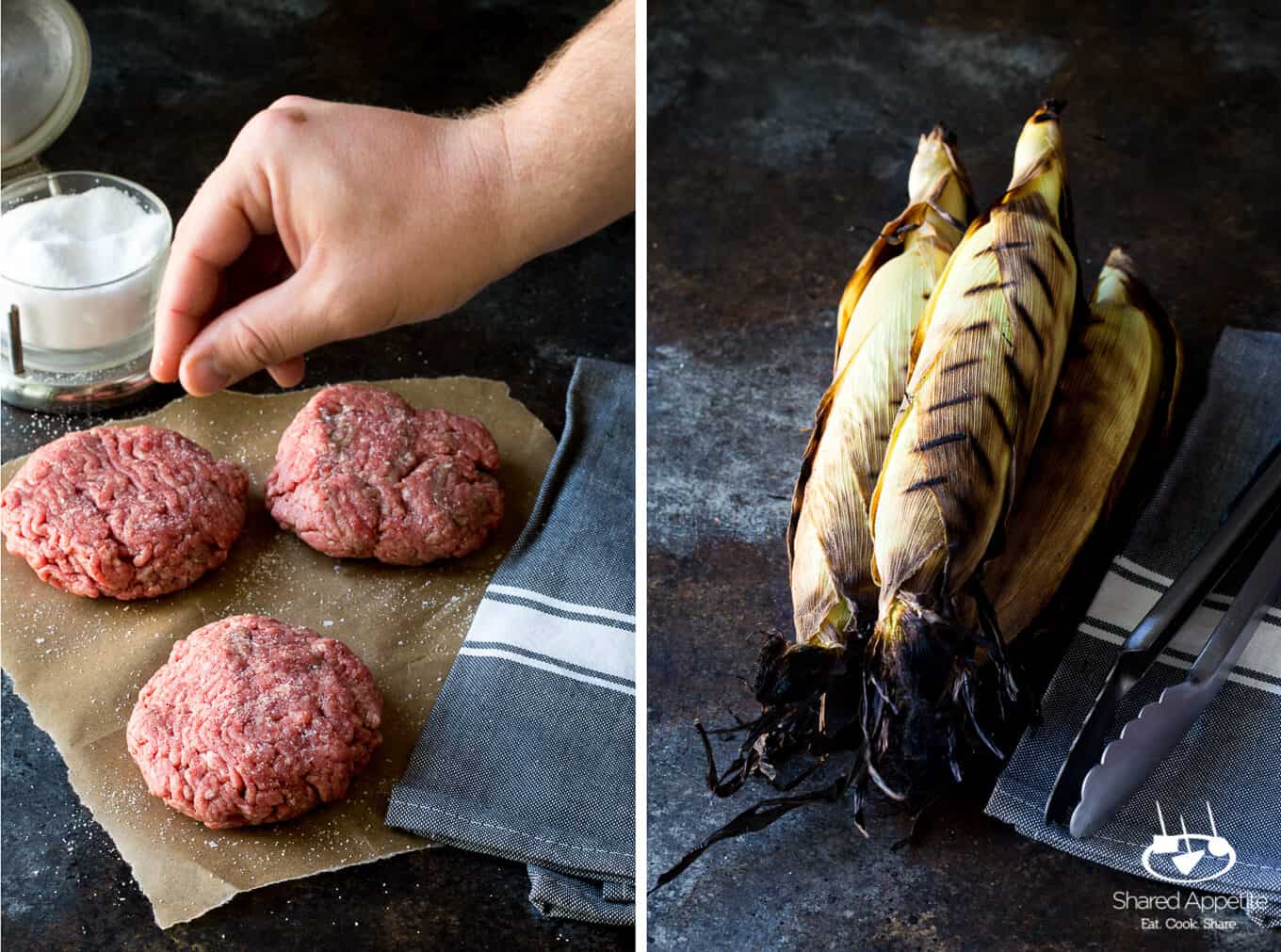 So about making a proper cheeseburger. You need to remember a couple of things:
An 80/20 blend is a MUST. Do not, I repeat, do not even think of buying "lean" ground beef. You're pretty much guaranteeing a terrible burger. The fat is a necessity in keeping the burger juicy and full of flavor.
Always form the patties yourself. Pre-made patties are compacted down and never the right consistency. Make your patties slightly larger than the bun, as it shrinks while cooking.
Salt your burgers generously... emphasis on generously.
Never press down on your burger with the spatula while it's cooking. That's dumb.
2 slices of cheese are better than one. And make sure to let the cheese fully melt. I'm talking ooey gooey perfection. It's worth the extra few seconds.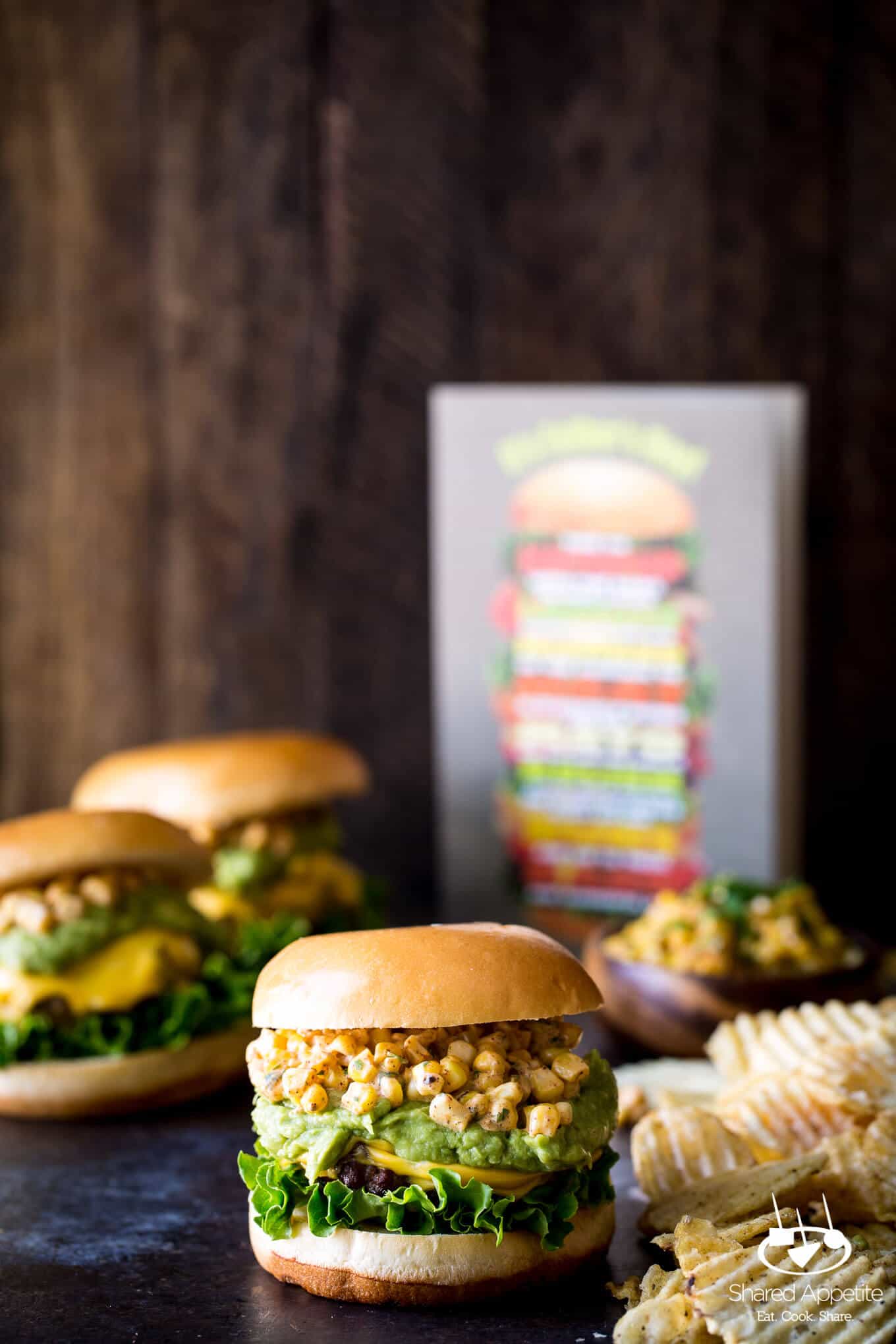 Of course, when we talk about Father's Day, there's always that question of what to get Dad?! Perhaps some dads like the corny tie (I don't wear them) or the #1 Dad Mug (I don't drink coffee). Maybe some dads like that power tool (I'm not handy) or other quintessential "Father's Day" gift. I don't.
Well, let's just be clear that when Olivia is old enough to go shopping for a present, I'm going to love and cherish whatever the heck crap she decides to buy me. But I honestly don't need anything. I'd much rather have a homemade gift from Olivia, anyway. Those are pretty rad.
If there's one thing I need on Father's Day (besides these Mexican Street Corn Burgers, of course), it's a thoughtful card. One that Asheley and Olivia picked out together, and full of original drawings by my budding artist. Heck, maybe if I'm truly lucky she'll rock a finger paint handprint in it too.
There's nothing better than getting a card from Olivia. It's so full of love. She takes so much pride in decorating cards. It's one of her favorite things to do.
Remember when you wanted a greeting card and you'd have to go to a store that only sold greeting cards. Yea, forget that. Asheley and I 100% get all of our cards at Target now. Why, you ask?
The card section at Target is HUGE. So many to choose from in so many designs.
I always find THE PERFECT card there (like, the funny cards are actually really funny).
It's an excuse to go to Target because, really, who doesn't love Target?
Once I load up on cards, I can complete grocery shopping, grab other household essentials, buy Olivia a toy (I love buying her stuff), and get a bunch of things I never knew I needed until I saw them at Target.
Target is setting all of you up with a sweet savings on greeting cards right now. Check out the offer here!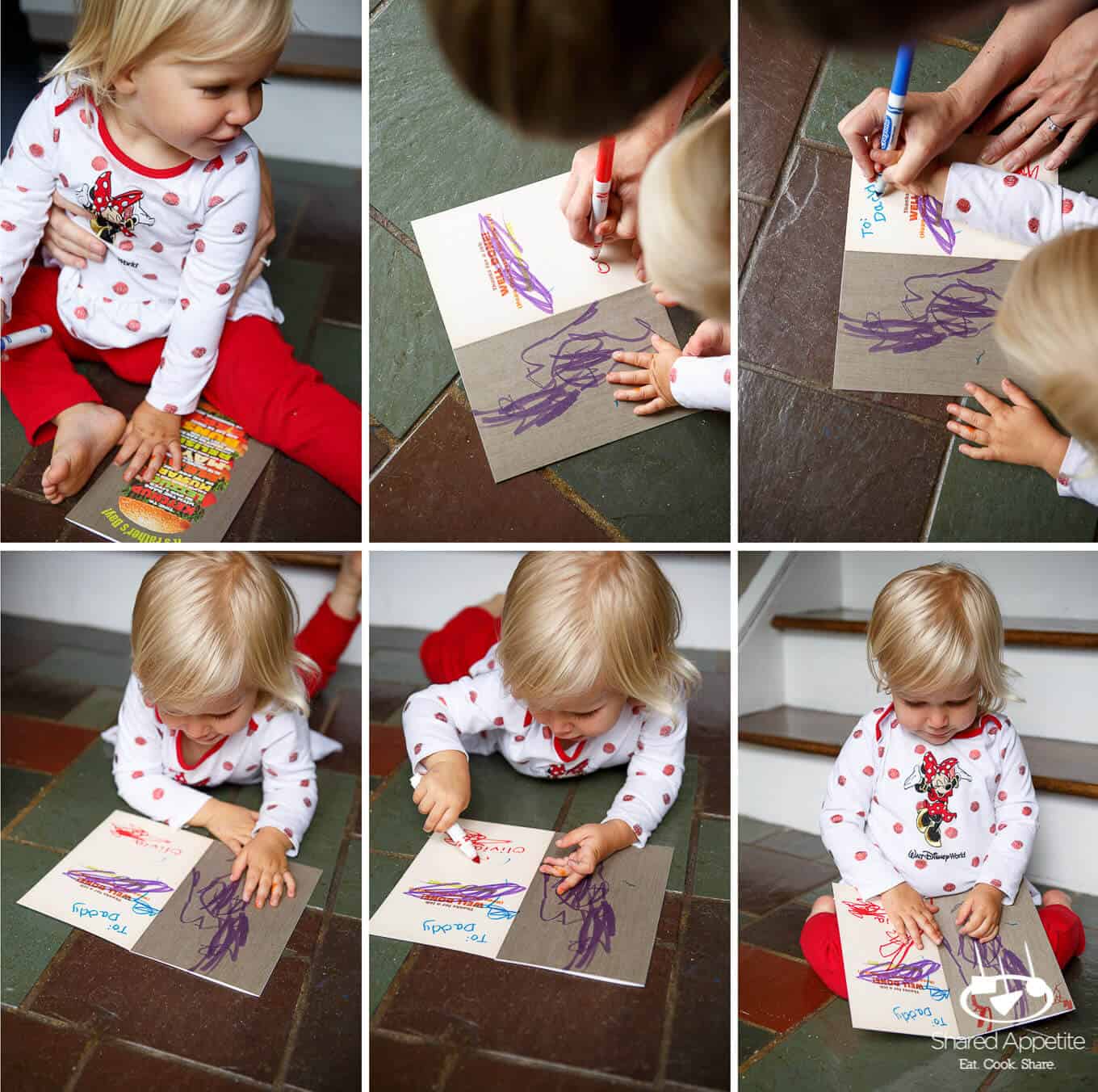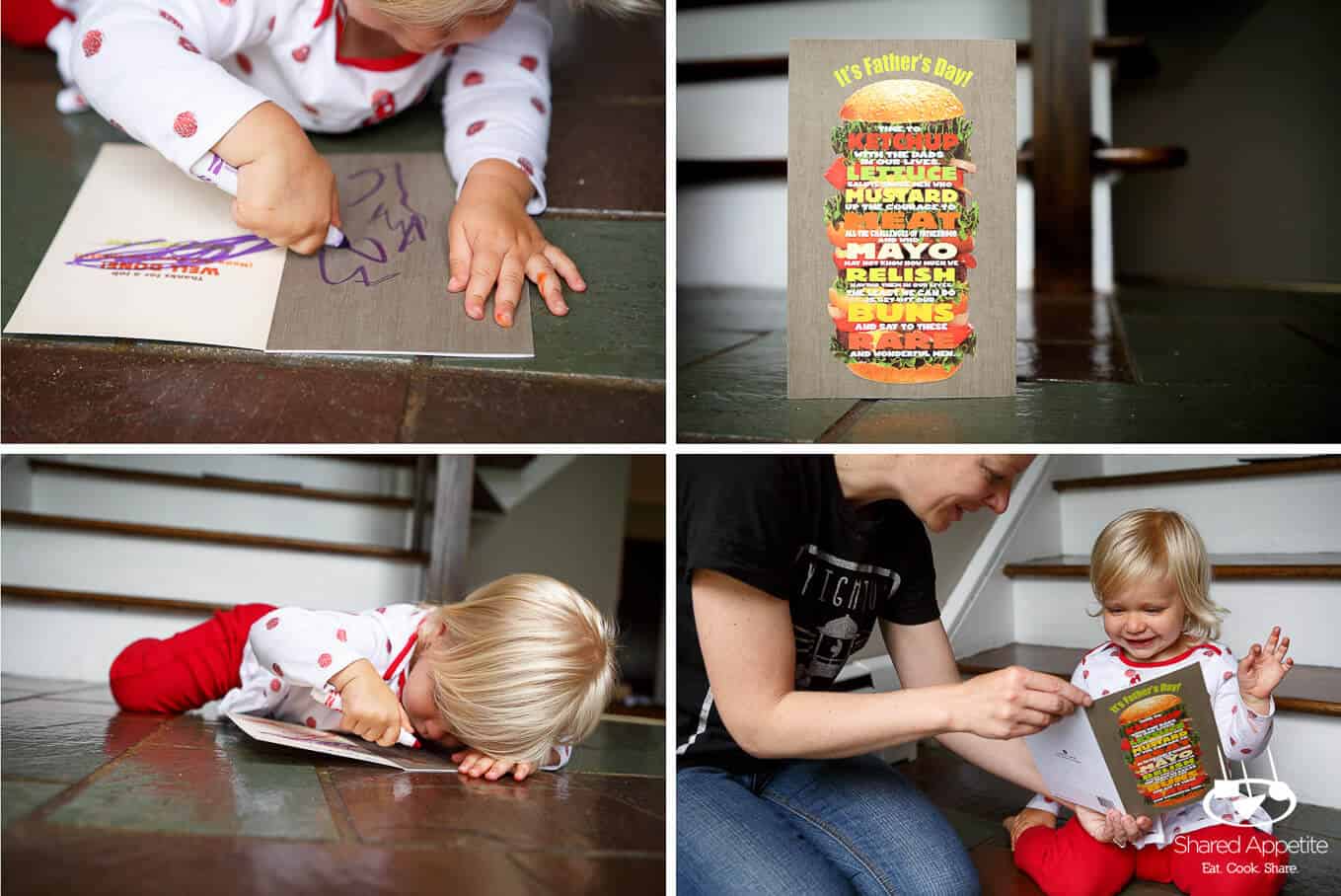 Let's recap. Get dad a card. Write something sweet in it. Telling him how much he's appreciated in a perfectly chosen greeting card means WAY more than some golf balls. I promise.
Get grilling this Father's Day and makes these Mexican Street Corn Burgers a priority. Then post a photo of your burger on Instagram, so all the other dads in the world can feel jealous... seriously these Mexican Street Corn Burgers will quickly become one of your favorites that you'll make time and time again this summer.
Happy Father's Day!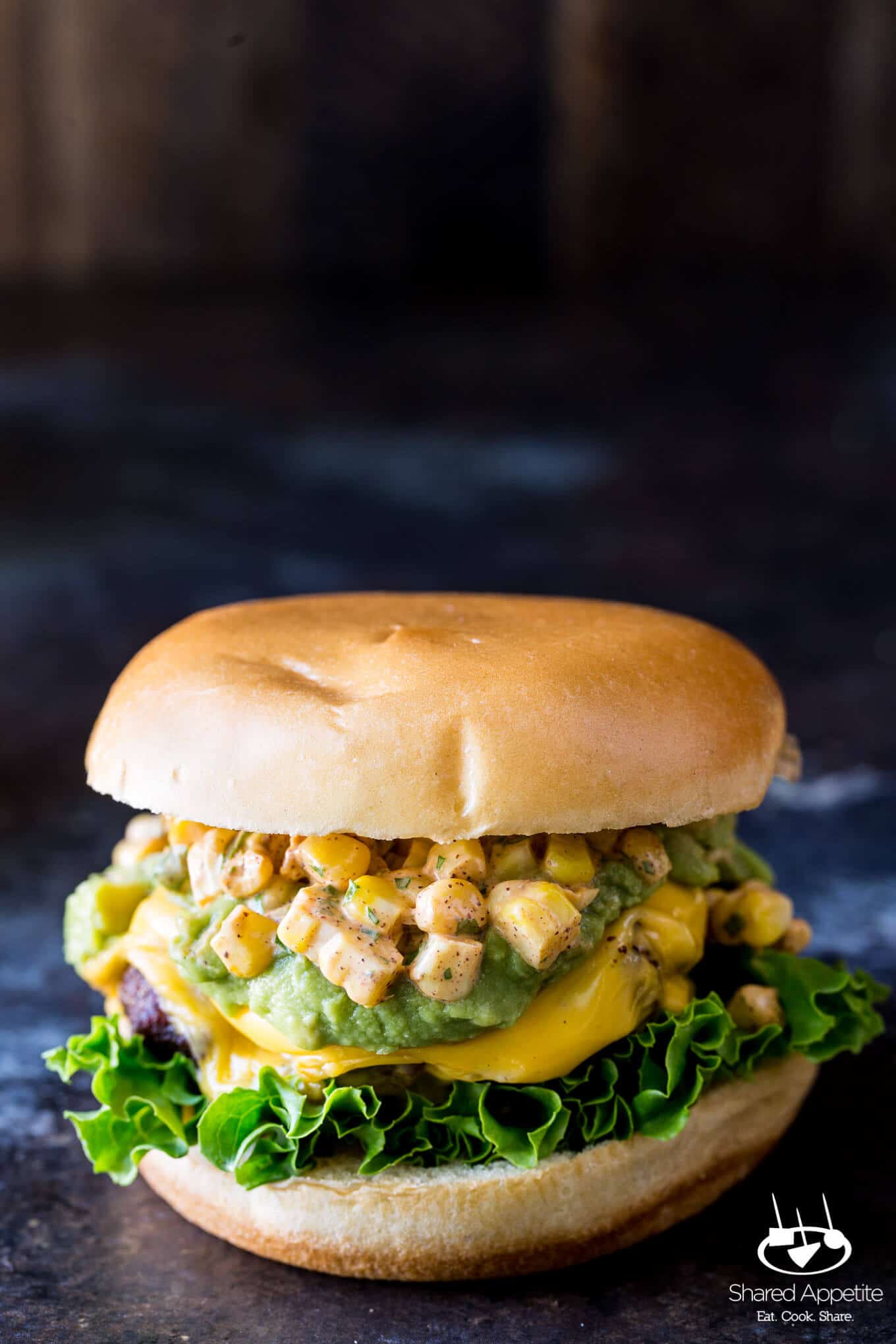 Print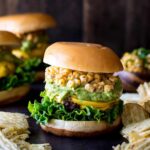 Mexican Street Corn Burgers
---
4

burger patties

4

burger buns

8

slices American cheese*
Mexican Street Corn (recipe below)
Lettuce, for serving
for the Mexican Street Corn
4

large ears corn, grilled (or

3 cups

frozen corn kernels, thawed)

2 tablespoons

mayonnaise

2 tablespoons

sour cream

½ tablespoon

olive oil

½

lime, zested and juiced

2 teaspoons

chili powder

¼ cup

finely chopped cilantro
Kosher salt
---
Instructions
Grill burgers according to desired doneness.  The last minute of cooking, add 2 slices of cheese to each burger and close the grill to all the cheese to melt.  Remove burgers from grill and let rest for a few minutes.
Top each bun with a lettuce leaf and cheeseburger, and spread with a thick layer of guacamole.  Carefully spoon the Mexican Street Corn on and gently press into the guacamole.
Devour immediately.
for the Mexican Street Corn
Cut grilled corn kernels from cob.  In a medium mixing bowl, combine mayonnaise, sour cream, olive oil, lime zest and juice, chili powder, and cilantro.  Add corn kernels and stir, seasoning generously with Kosher salt.
Notes
*feel free to substitute Cheddar or Monterey Jack if you'd prefer
**you won't need all of this guacamole, but let's be honest... do I need to tell you what to do with the leftovers?  Chips.  Margaritas.  You get the idea.
Prep Time:

10

Cook Time:

20

Mexican Street Corn Burgers
Need More Burger Ideas?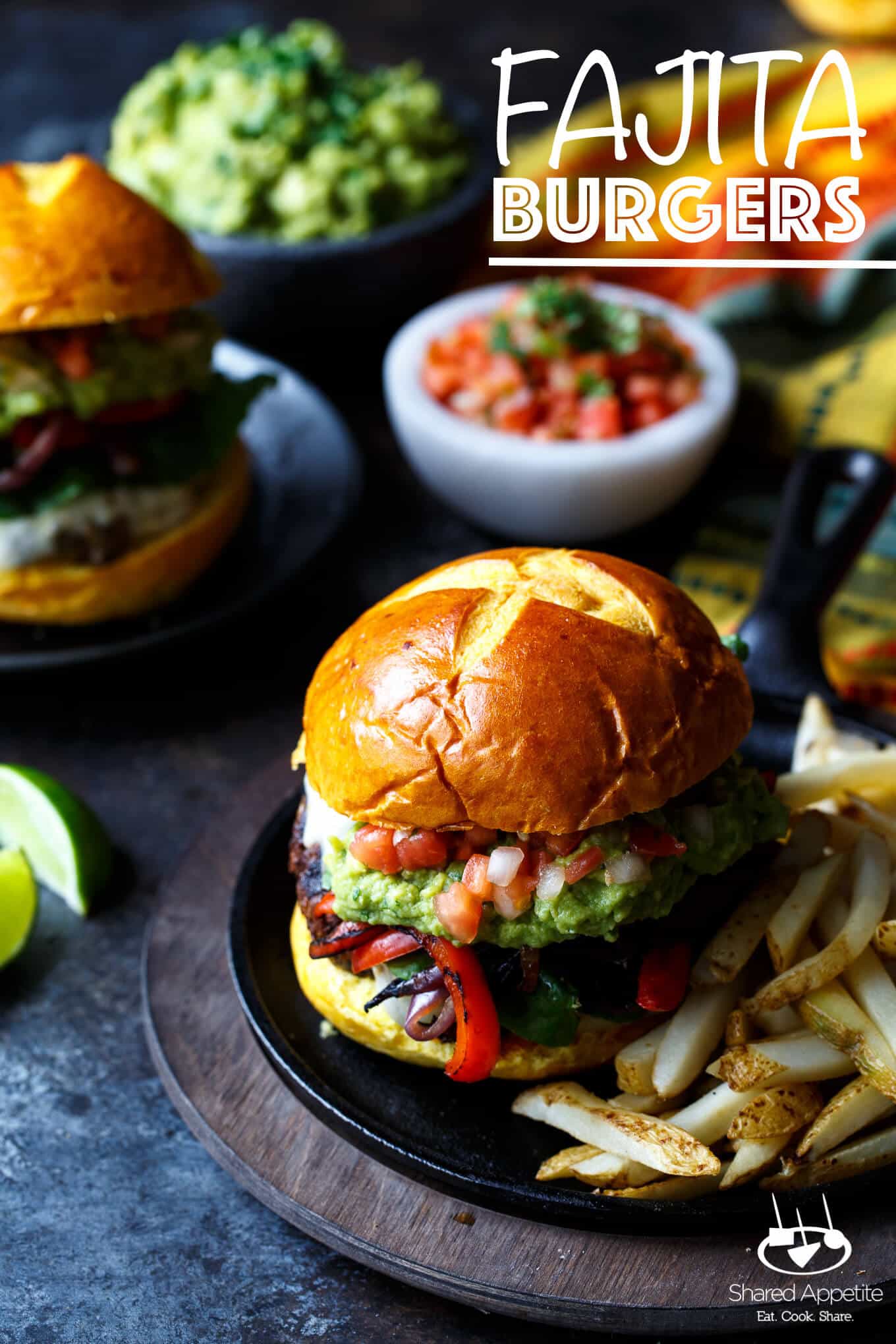 Lamb Kefta Burgers with Spicy Whipped Feta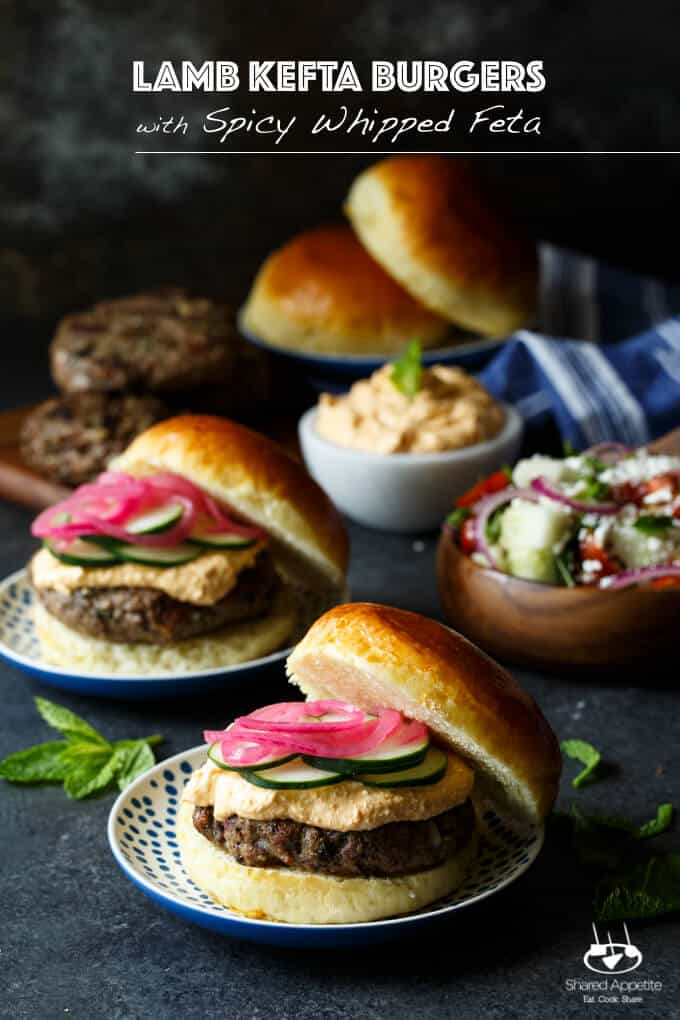 Whiskey Glazed Burgers with Spicy Brown Sugar Bacon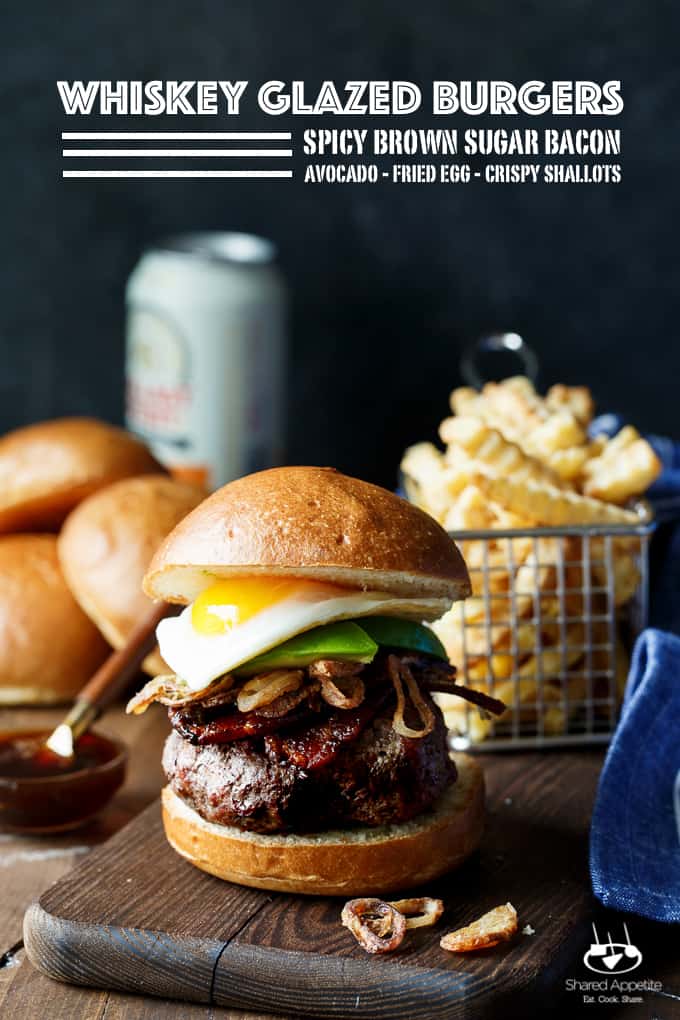 Spicy Roasted Pineapple and Avocado Bacon Burgers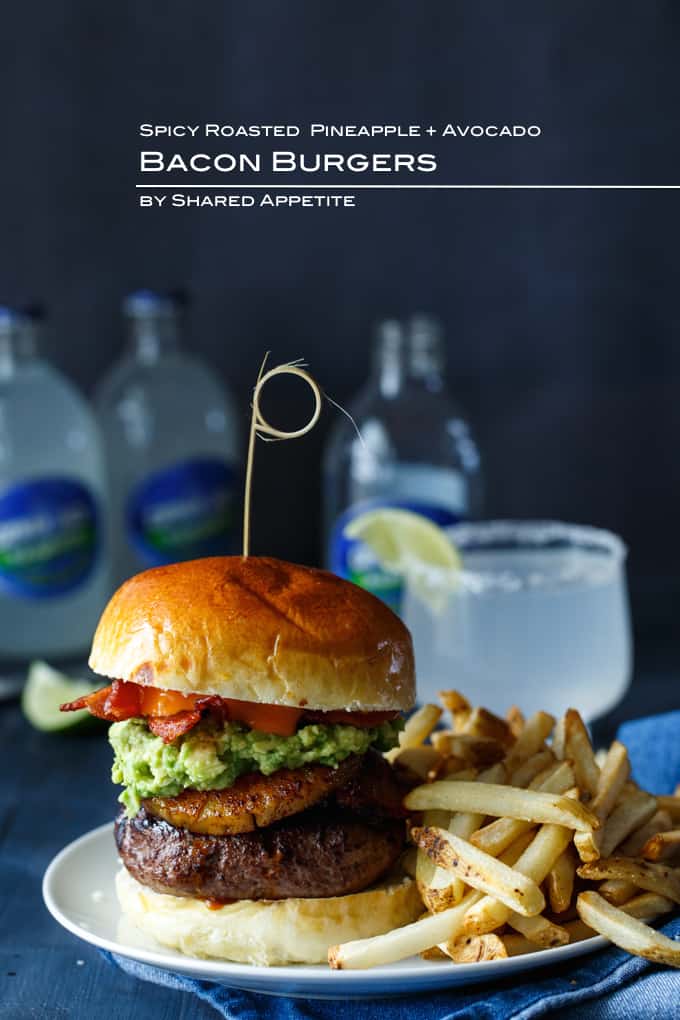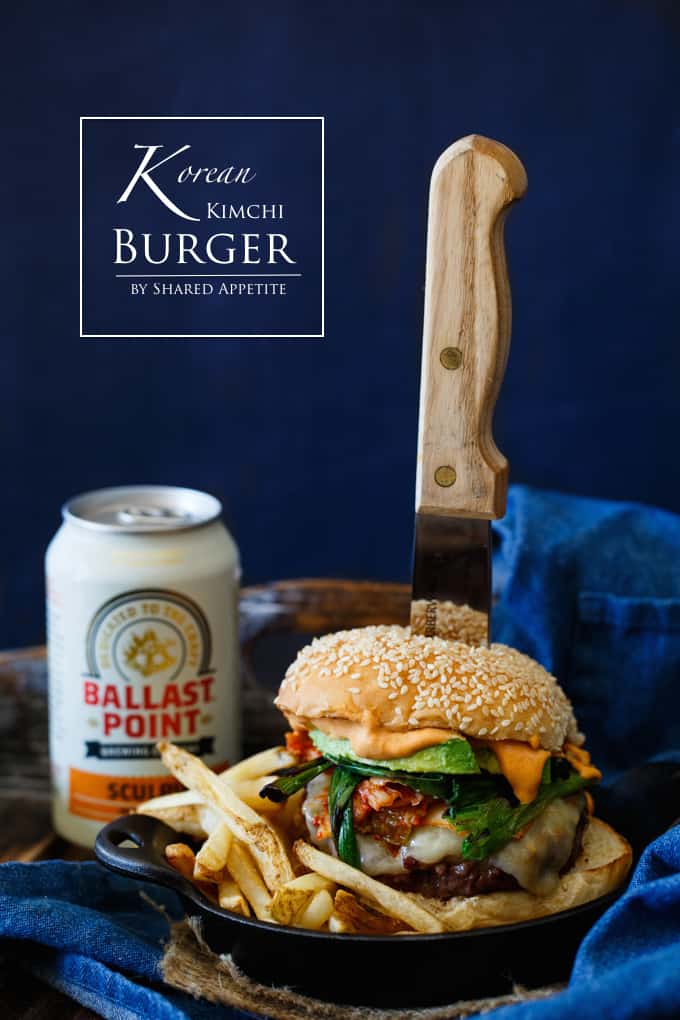 Need More Corn In Your Life?
Sriracha Avocado Butter Roasted Corn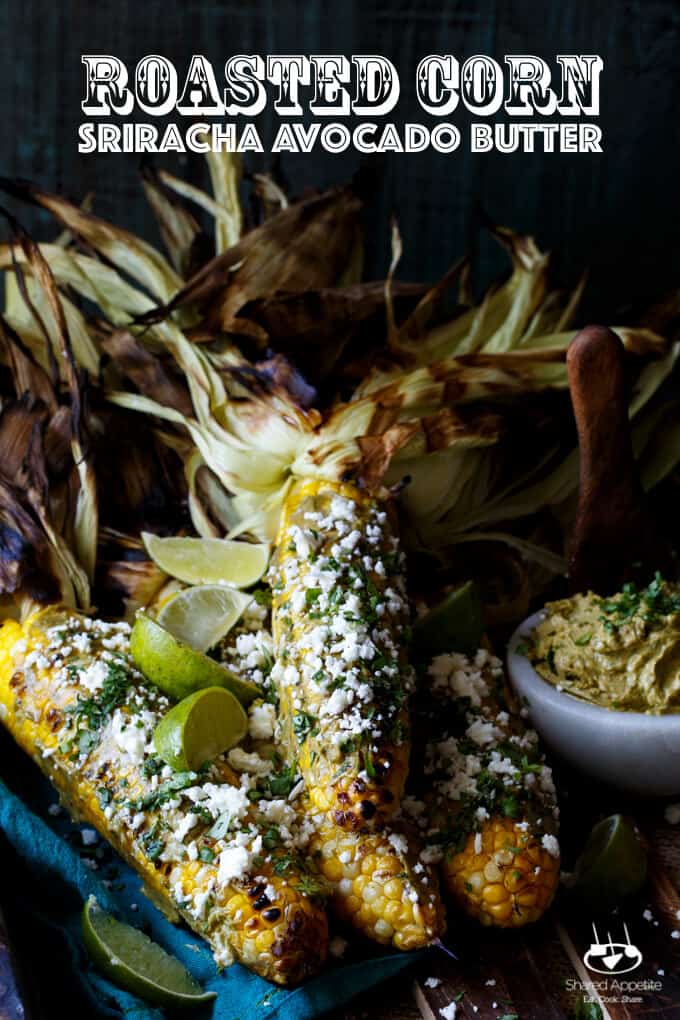 Summer Corn and Blueberry Grilled Pizza with Whipped Goat Cheese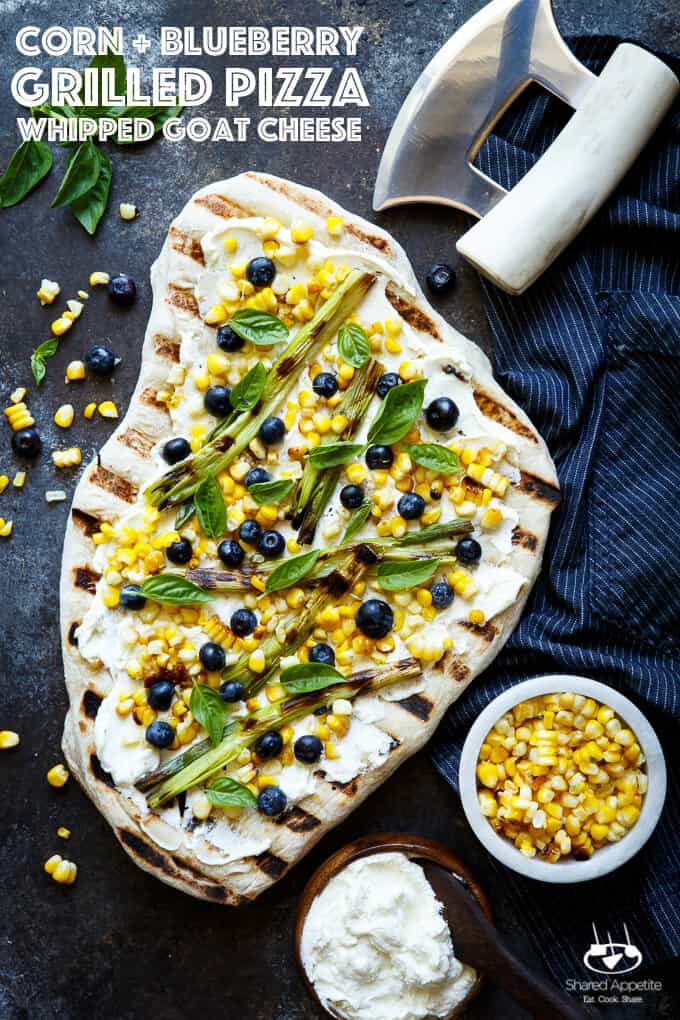 Corn, Blueberry, and Halloumi Grain Salad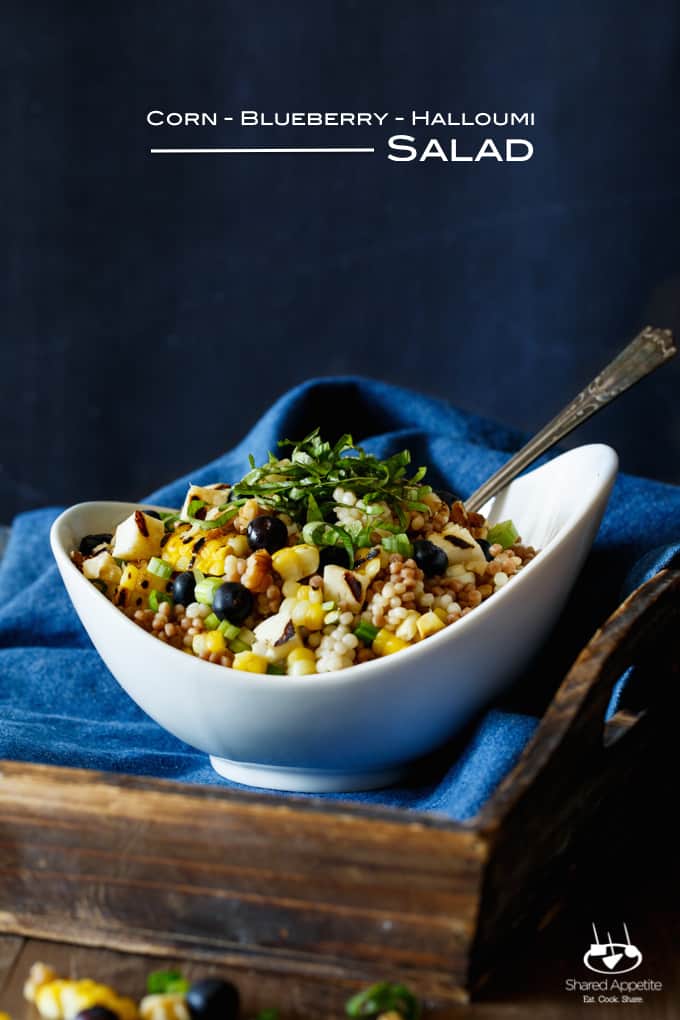 Korean Inspired Mexican Street Corn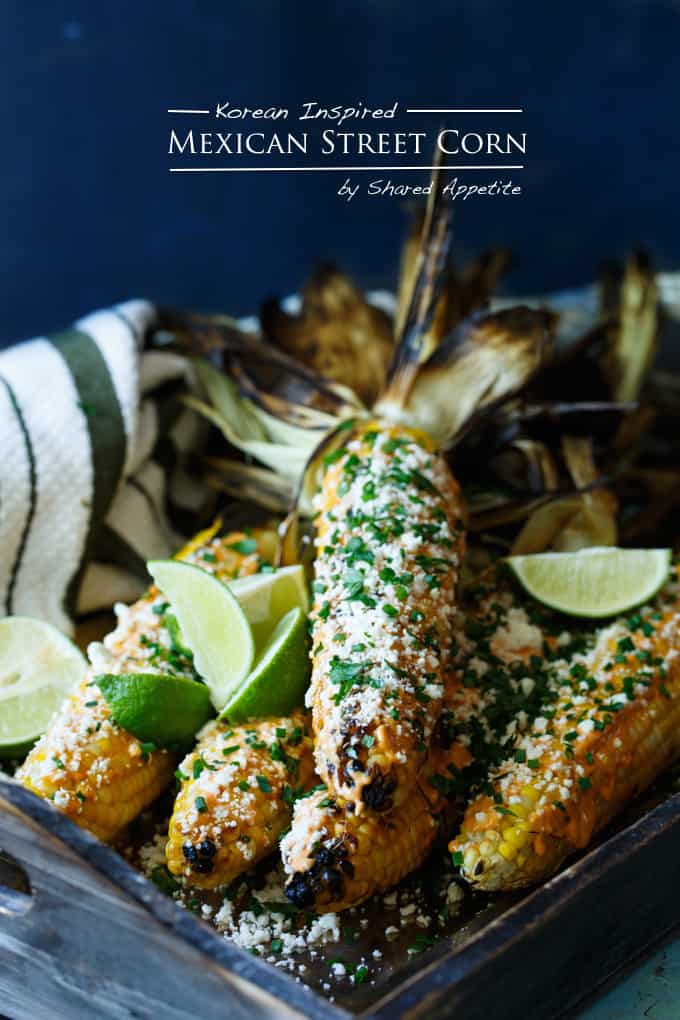 Corn, Blueberry, and Goat Cheese Salad