Bacon, Egg, and Cheese Breakfast Ramen
One of my favorite emails I get from readers is the Ermagherd I'm coming to NYC and need to know where to eat!!! I love responding with a probably way longer email than they wanted expected, because nothing gets me more excited than talking food (and shameless plug… if you're coming to NYC anytime soon: Top 10 Foods You Have To Eat In NYC).
And right now, one of the hottest trends in the NYC food scene is ramen. If that five-letter word conjures up horrendous memories of 40-cent plastic packages of instant garbage, stop it right now. This is the real deal. Authentic Japanese transplants and creative thoughtful takes on the traditional noodle soup has popped up all over the city. You better believe we have been doing thorough research into this trend (i.e. massive amounts of ramen eating).
Everyone has their favorite ramen spot, but the one we keep coming back to time and time again is Ivan Ramen. At his Slurp Shop withinGotham West Market, he recently unveiled his Breakfast Ramen. Totally nothing like your traditional brothy ramen, it's nonetheless freaking delicious and the perfect way to start a weekend morning. And I knew that I needed to create an Ivan Ramen Breakfast Ramen copycat recipe immediately.
Because really, everyone deserves this Bacon, Egg, and Cheese Breakfast Ramen in their life. For real.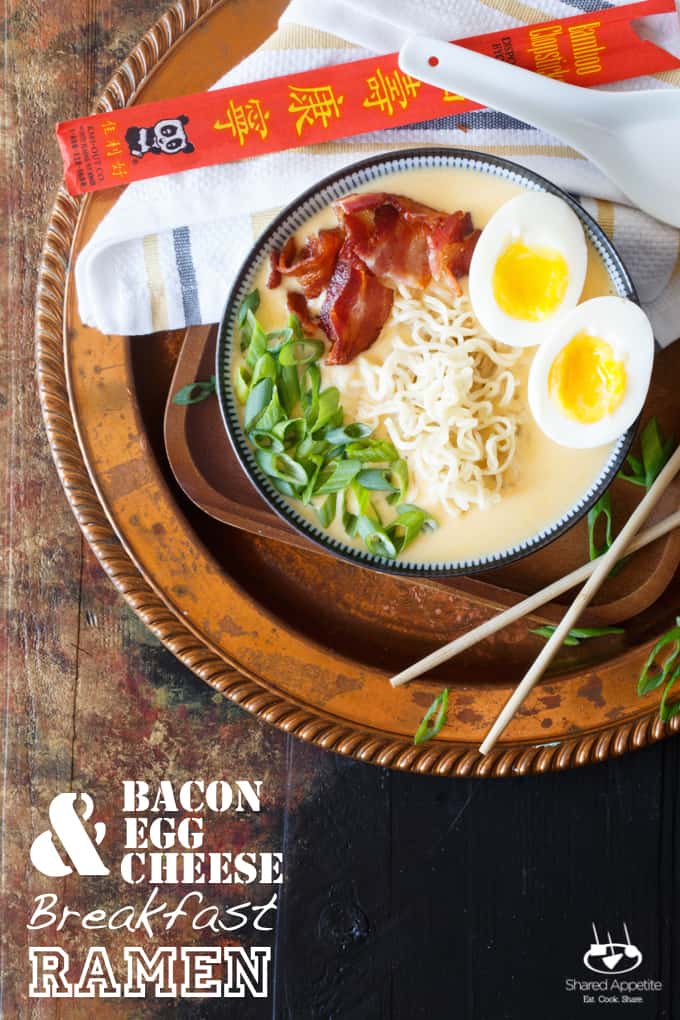 It's funny, because earlier this week I posted that Vegan Blueberry Meyer Lemon Yogurt… and today, this breakfast beast. Balance, it's all about balance.
And when it comes to breakfast, there's no greater flavor balance than bacon, egg, and cheese. And putting it in ramen? Erma-freaking-gherd.
The broth…. it's a cheddar cheese and American cheese soup base studded with ginger and garlic. Thick cut bacon. Perfect soft boiled eggs with creamy yolks. And noodles, of course. Lots of them.
And if you ain't slurping yo' noodles, you're doing it wrong. Get down and dirty. You're allowed.
Best of all, this Bacon, Egg, and Cheese Breakfast Ramen only takes 30 minutes. Boom.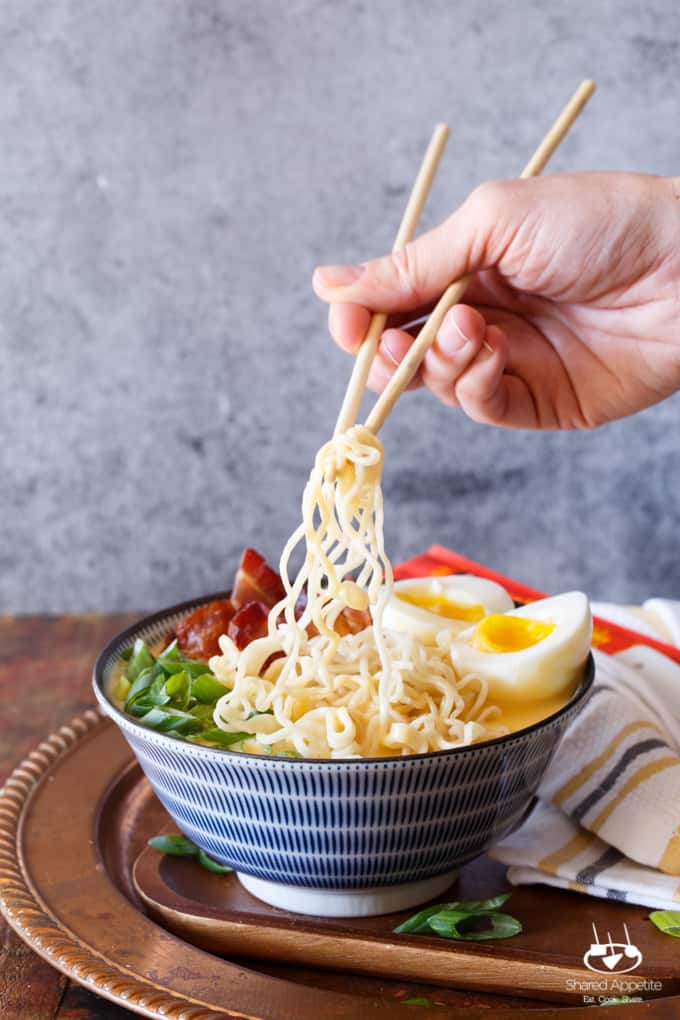 So this weekend, treat your someone special (which can totally be yourself) to this Bacon, Egg, and Cheese Breakfast Ramen. Especially if the night before involved a wee-bit of adult beverage consuming. You'll be the weekend breakfast hero for all time. Do it.
Print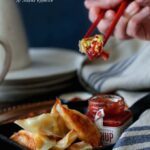 Bacon, Egg, and Cheese Breakfast Ramen
---
Total Time:

40 minutes

Yield:

2

Big Bowls of Breakfast Ramen

1

x
2 tablespoons

unsalted butter

1/2

yellow onion, minced

2

cloves garlic, grated

1

" piece peeled fresh ginger, grated

2 tablespoons

all-purpose flour

1 1/2 cups

vegetable stock

1 1/2 cups

whole milk

1 cup

shredded cheddar cheese

1 cup

shredded American cheese
Kosher salt

2

packages instant ramen, flavor packets discarded

6

slices thick-cut bacon, cooked and chopped

2

soft-boiled eggs, sliced in half*

4

scallions, chopped
---
Instructions
Heat butter in a small stockpot over medium heat. Add onion, season with Kosher salt, and cook for 4-5 minutes or until softened, stirring occasionally. Add garlic and ginger and cook for 1 minute, stirring constantly. Stir in flour, then whisk in vegetable stock and whole milk until well-combined and no flour clumps remain. Simmer until slightly thickened, about 20 minutes. Remove from heat, and stir in cheeses until fully melted. Season with Kosher salt to taste.
Meanwhile, cook ramen noodles according to package directions, being careful not to overcook.
Divide broth and noodles between two bowls. Top each bowl with chopped bacon, soft-boiled eggs, and scallions. Devour immediately.
Notes
*for easy soft-boiled eggs, bring a pot of water to a boil. Lower heat to a rapid simmer, and carefully lower eggs in water. Cook for 7 minutes exactly, then place eggs immediately in an ice bath to stop cooking for 5 minutes. Carefully peel and slice in half.
Prep Time:

10 mins

Cook Time:

30 mins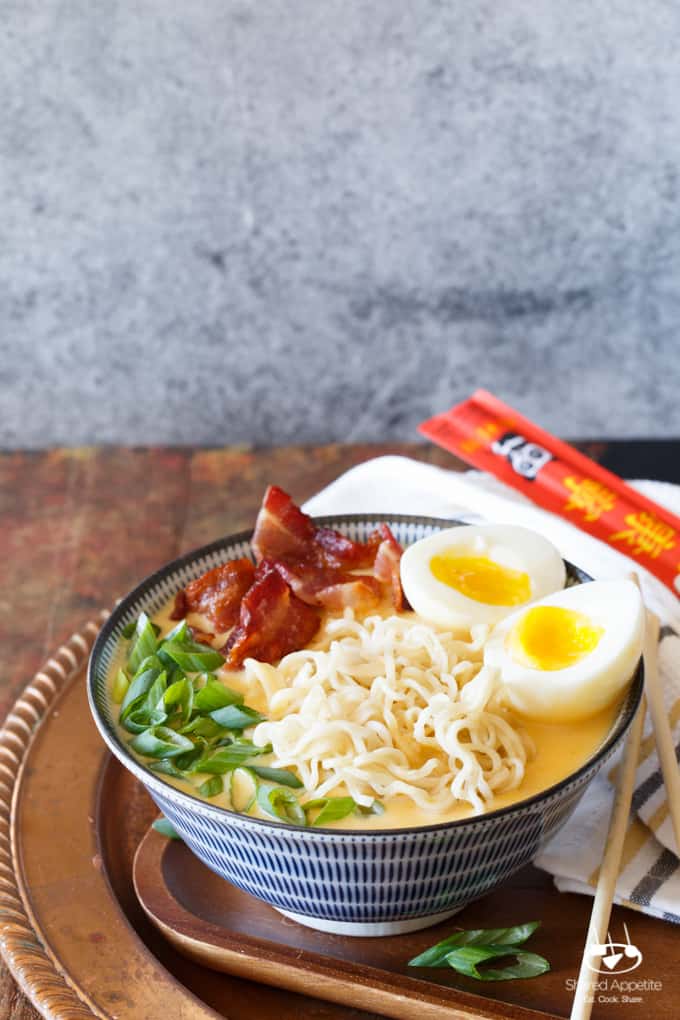 Need More Bacon, Egg, and Cheese?
Bacon, Egg, and Cheese Breakfast Wontons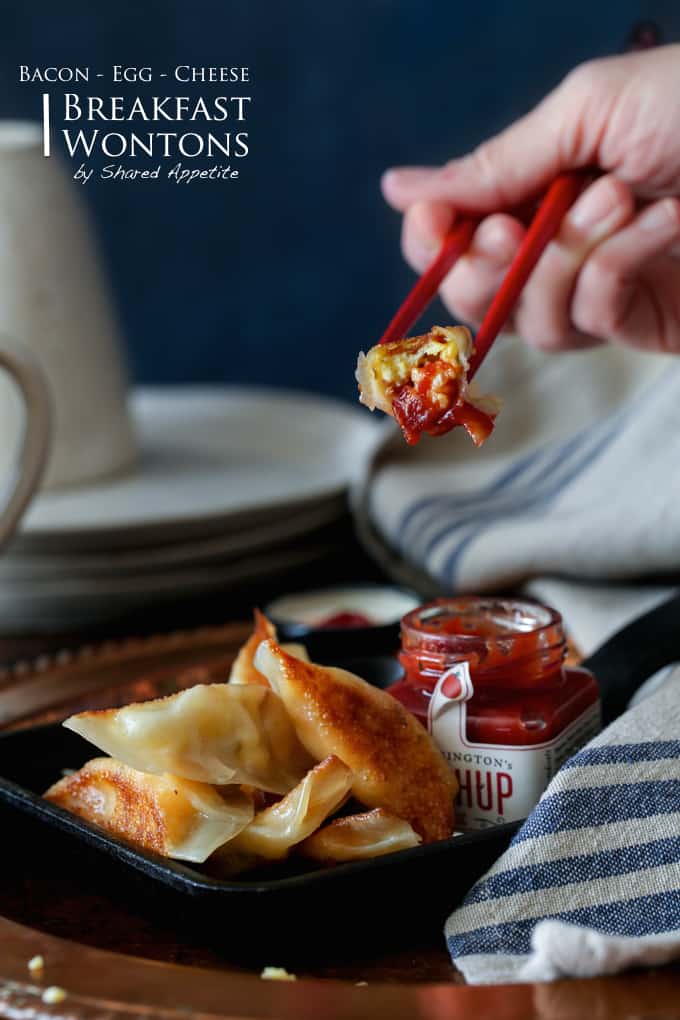 Bacon, Egg, and Cheese Totchos (Tater Tot Nachos)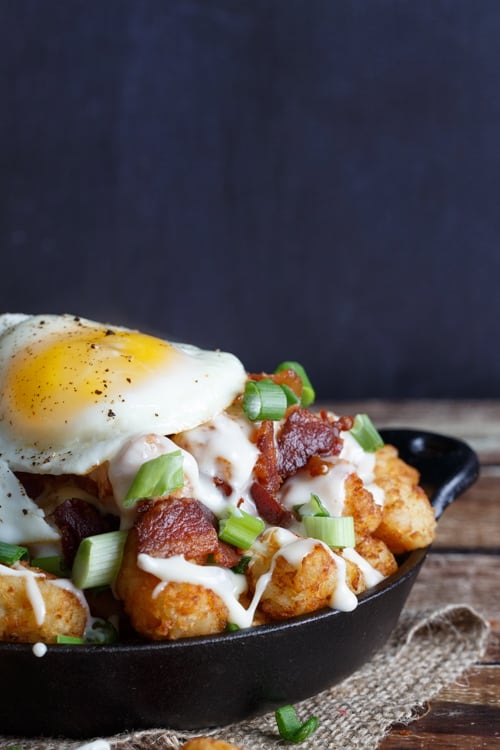 Bacon, Egg, and Cheese Corn Risotto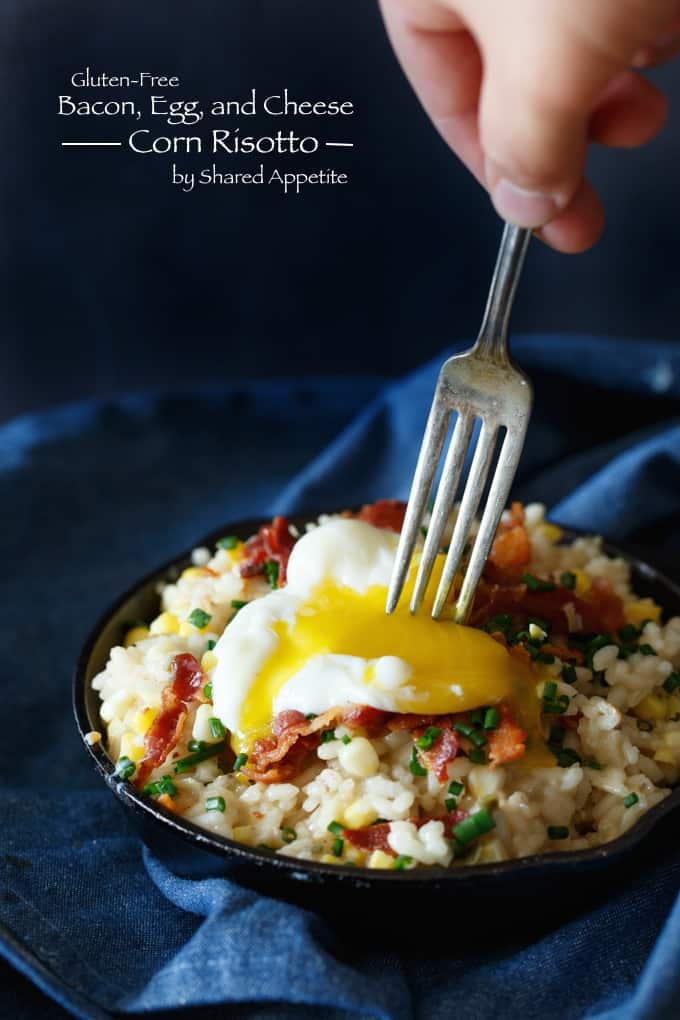 Bacon, Egg, and Cheese Breakfast Burger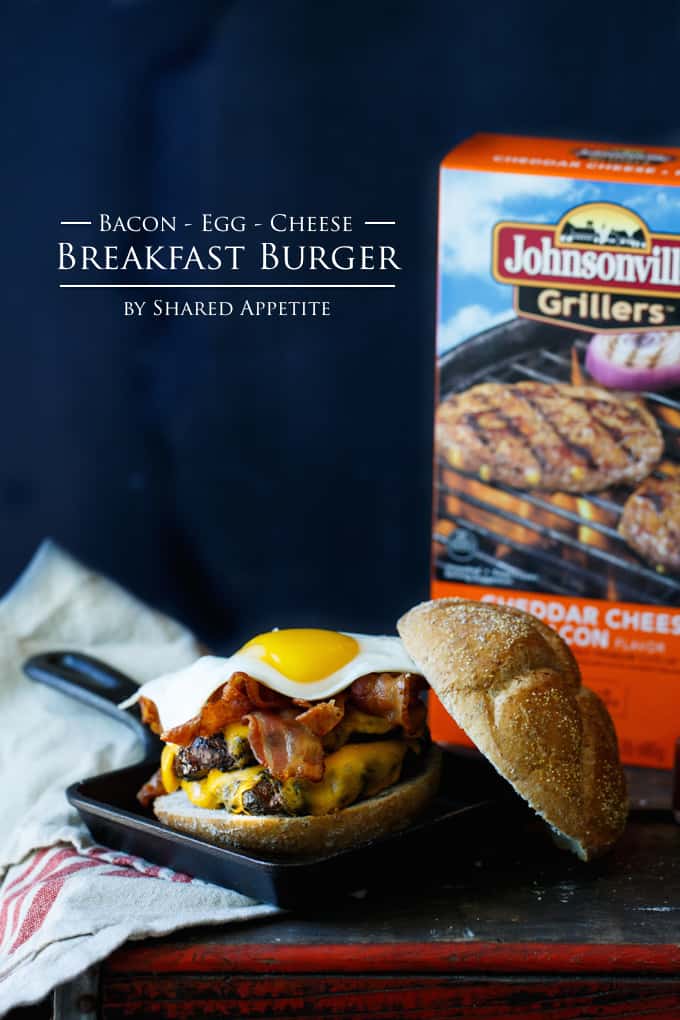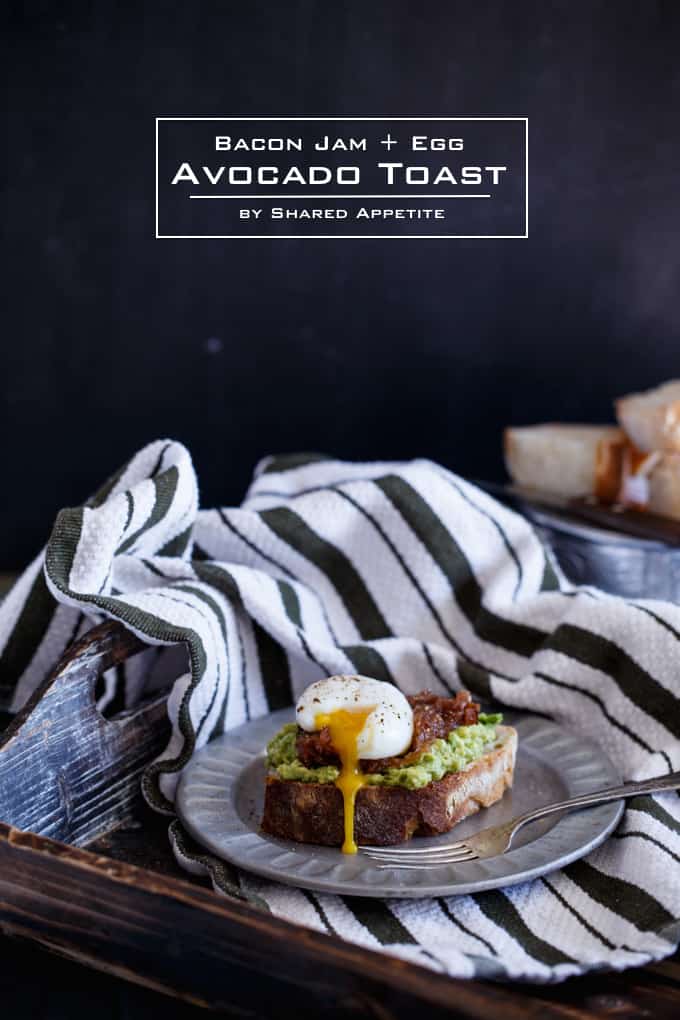 Bacon + Egg Brussels Sprout Salad with Sweet Potato and Avocado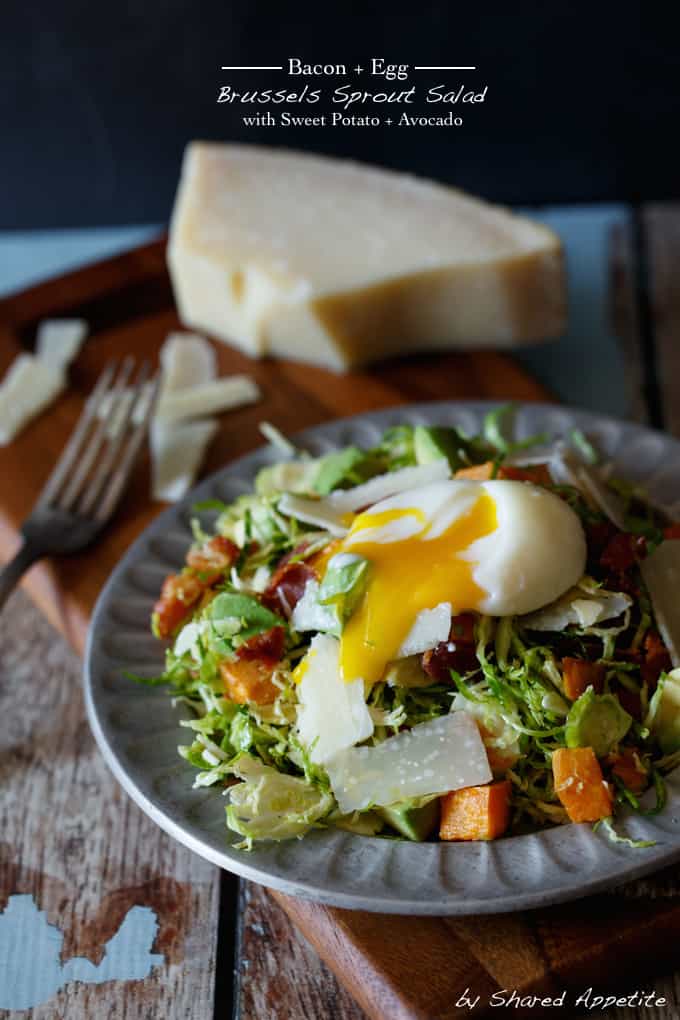 Sausage, Egg, and Cheese Donut Breakfast Sandwiches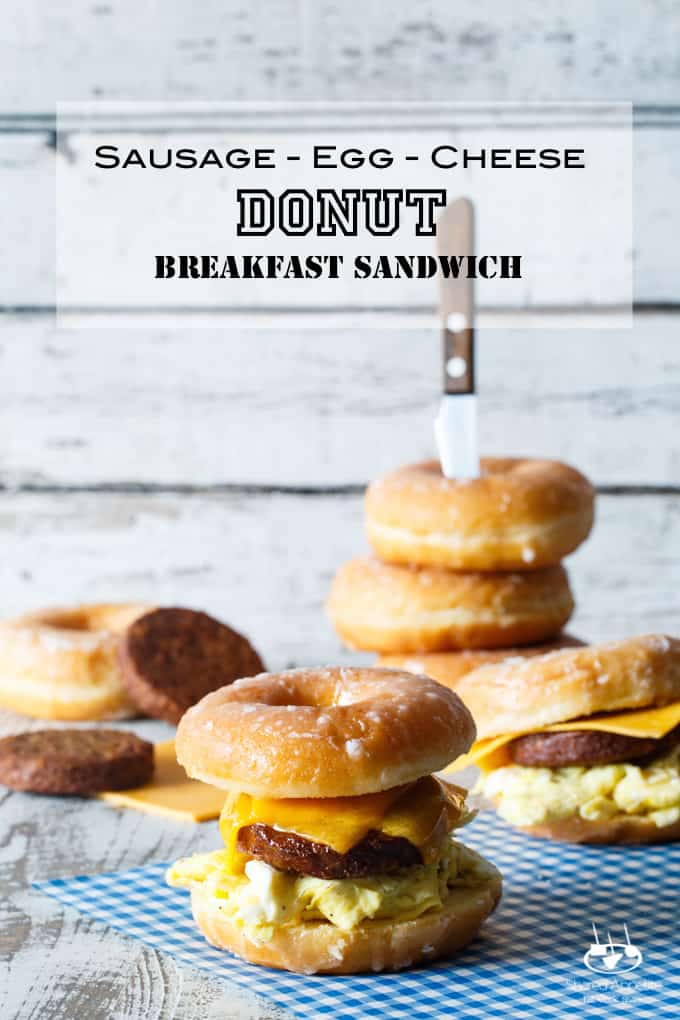 Sausage, Egg, and Cheese Breakfast Roll-Ups