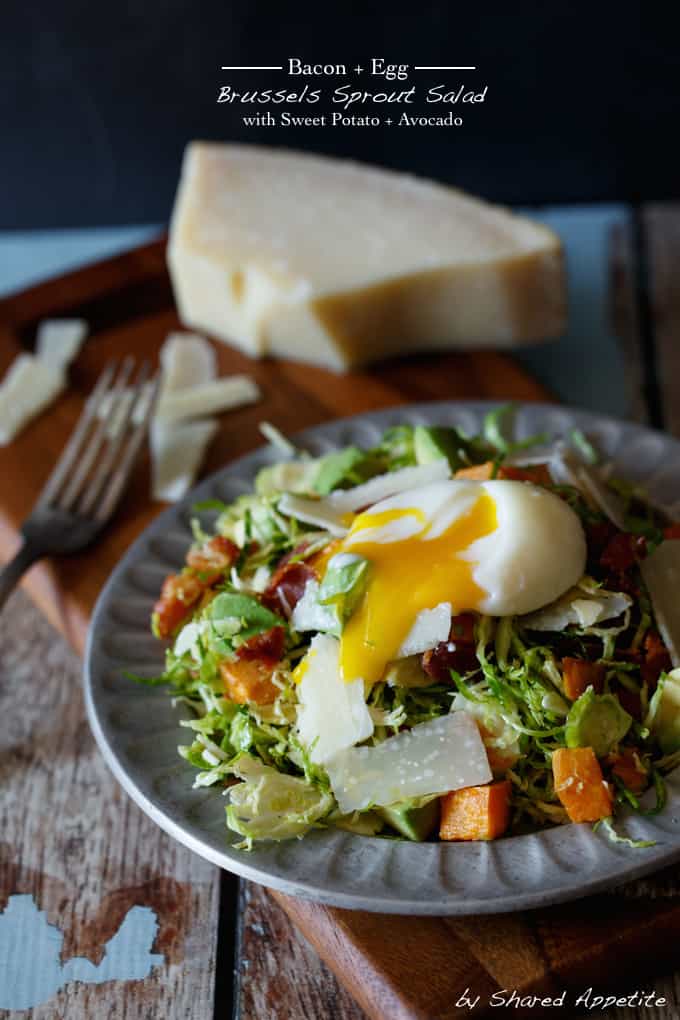 This is a game changer in our house... a gluten-free and paleo friendly recipe for Bacon, Egg, and Sweet Potato Brussels Sprout Salad.
Now I love my wife. She's an absolutely stunning woman with an equally huge and caring heart.
But people. A perfectly soft cooked egg with a velvety, luscious yolk? Now that's the epitome of beauty.
It's the Scarlett Johansson of the food world. My wife would say Bradley Cooper. Or Geoffrey Zakarian... she has a weird obsession with him. I digress.
Point is... eggs are legit. Especially on top of this epic gluten-free and paleo friendly salad.
And this isn't your average lame side salad... some limp lettuce and bottled dressing with a few pathetic vegetables thrown in the mix. Heck no. This Bacon and Egg Brussels Sprout Salad with Sweet Potato + Avocado has some serious flavor on flavor action going on.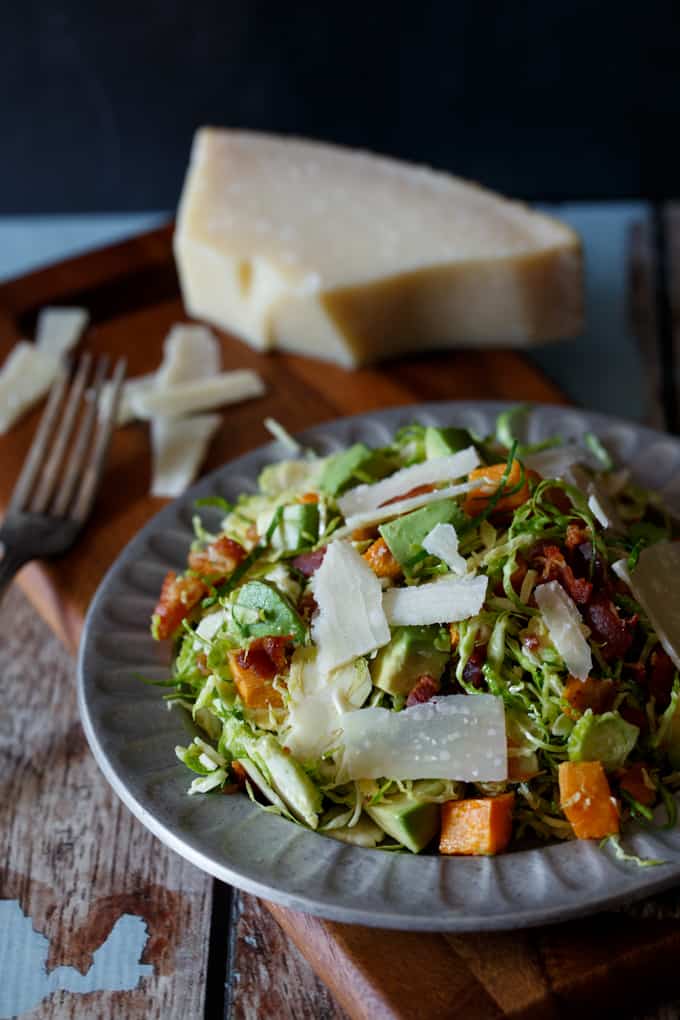 I've been wanting to make a Brussels sprouts salad since last year forever (forever sounds a bit more intense and dramatic, doesn't it?). I'm such a fan of B sprouts. That's right, B sprouts. We're on a nickname basis.
Now I have to admit, I had to overcome a bit of a kitchen fear to get my creative Brussels sprouts salad on. The mandoline. Oh man, instant flashback to the first time I tried one and gave myself a nice filet of finger. But now I respect the mandoline. And the mandoline respects me. We have a good working relationship now.
No mandoline? No problemo... just halve the sprouts and then thinly slice. Same thing 😉
Ooooooo! Raise your hand if you own a sous vide immersion circulator? It's my newest kitchen toy and I'm in absolutely in love. Not Scarlett Johannson in love, but in love nonetheless. It makes cooking perfect eggs incredibly easy and almost foolproof. I highly recommend it. If you don't have one... major bummer. You should get one. Go ahead, treat yourself.
I cook my eggs in the sous vide machine for 13 minutes at 75°C. Perfect eggs, every time.
And if that's not in the cards, just go ahead and give 'em a poach.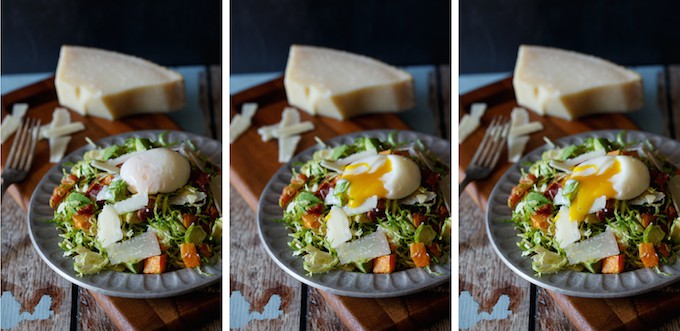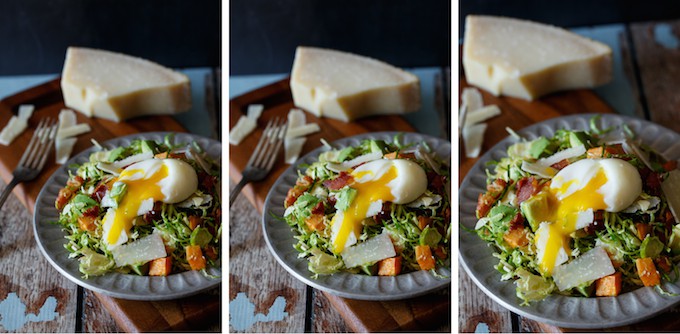 Anyone else get a little worried about health and safety with runny eggs? I used to... but no more. Hellow Safest Choice Eggs. They use an all-natural pasteurization process that eliminates the risk of salmonella in the eggs. You can cook your eggs nice and runny and keep your family safe... #forthewin.
------------------------------
I am proud to have partnered with and developed this recipe for Davidson's Safest Choice Eggs! Please head over to
Safest Choice Eggs
for the recipe!