This salty and sweet bacon jam is the perfect condiment for egg sandwiches, avocado toast, burgers, sandwiches, and more! Use it wherever you want a kick of bacon flavor!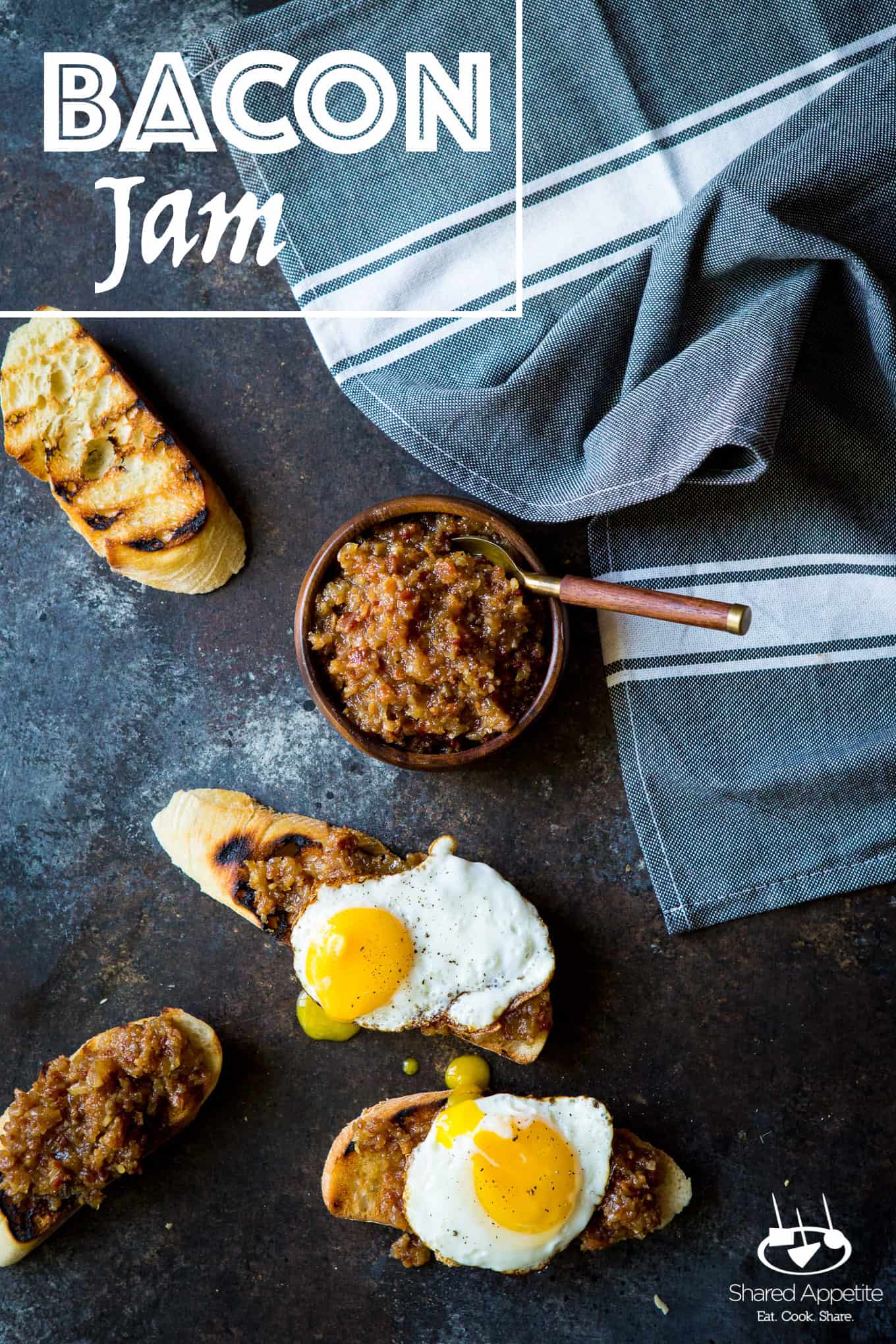 Bacon. It's one of life's greatest joys. A culinary gift that gives a true glimpse into what heaven will be like.
Bacon has made it's way into pretty much everything at this point. Breakfast, lunch, dinner... and even desserts like this Sweet Corn Ice Cream with Caramel Candied Bacon! I'm pretty sure even vegetarians eat bacon. It's one of those unwritten rules. Bacon doesn't "count" in their food consumption. I was talking to my buddy Craig the other day and he was saying how he doesn't eat pork because he feels bad for the pigs (apparently he doesn't feel bad for chickens or cows, however). I exclaimed you don't eat bacon? Yea, exactly what I thought. The dude eats bacon.
So here's the deal. If you love bacon (i.e. if you have a pulse), you need bacon jam in your life. It's pretty much the greatest condiment on the planet. Move over sriracha. There's a new player in town, and it's salty sweet bacon-y goodness.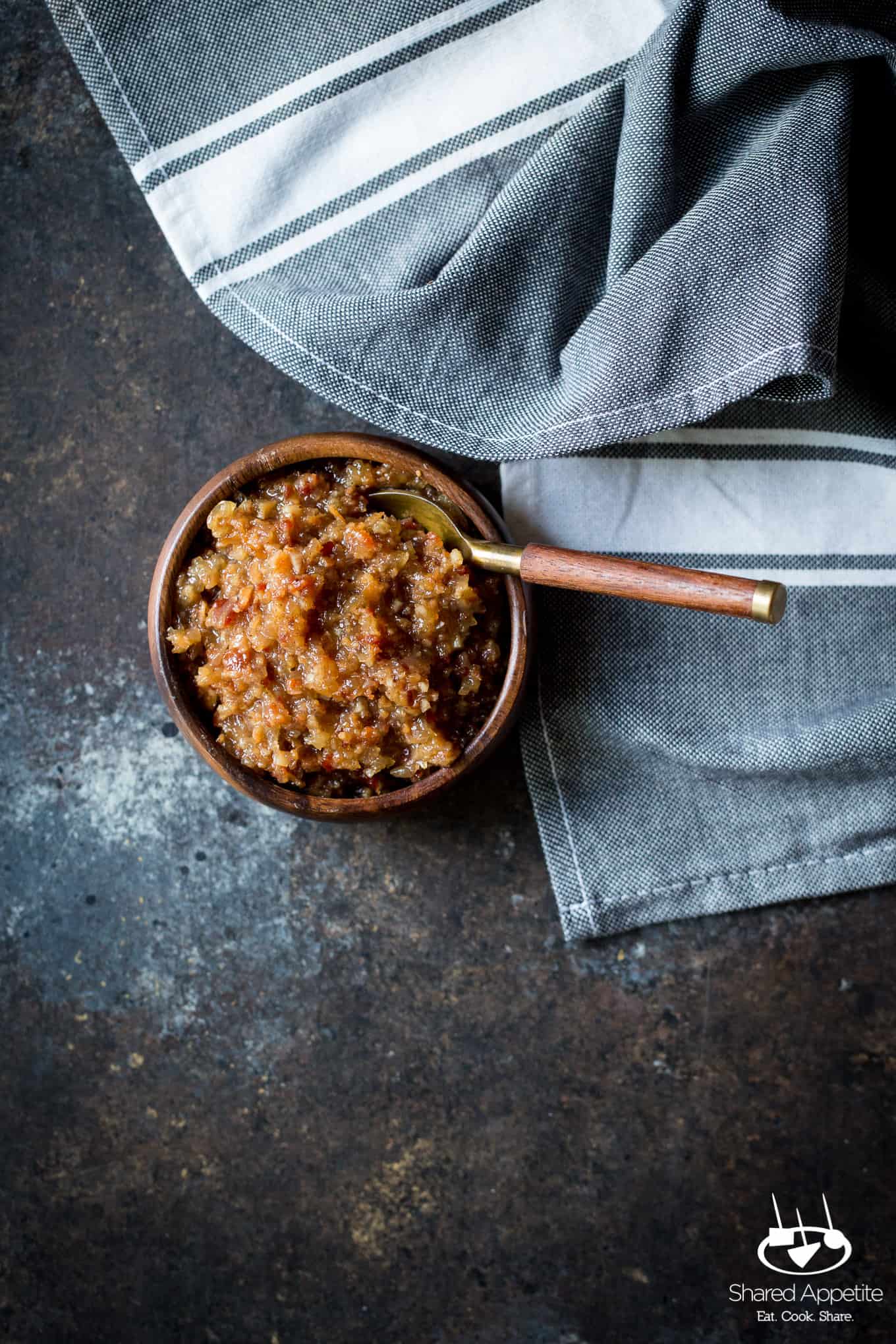 Bacon Jam. Oh how I love thee. I slather it on grilled or toasted bread and top it with a fried egg for an insanely good breakfast sandwich. When I'm feeling trendy and chow down on some avocado toast, I throw on a dollop. Because avocado and bacon were meant to be together (proof: this Bacon Guacamole). It's great on sandwiches and as a replacement for bacon on top of burgers. Basically, anywhere you add bacon... put bacon jam.
Oh, want to make a killer cheese board? Add a bowl of this bacon jam on the side. Your guests will deem you a culinary hero.
Making it couldn't be easier. Crisp up some bacon. Cook up some onions and garlic, and then let the bacon get all cozy with apple cider/juice, brown sugar, and vinegar. Once it get's all thick and syrupy, it's ready to go. You can make this bacon jam completely ahead of time and refrigerate it until ready to serve. I would just microwave it before serving to bring it to room temperature.
The bacon jam also freezes incredibly well!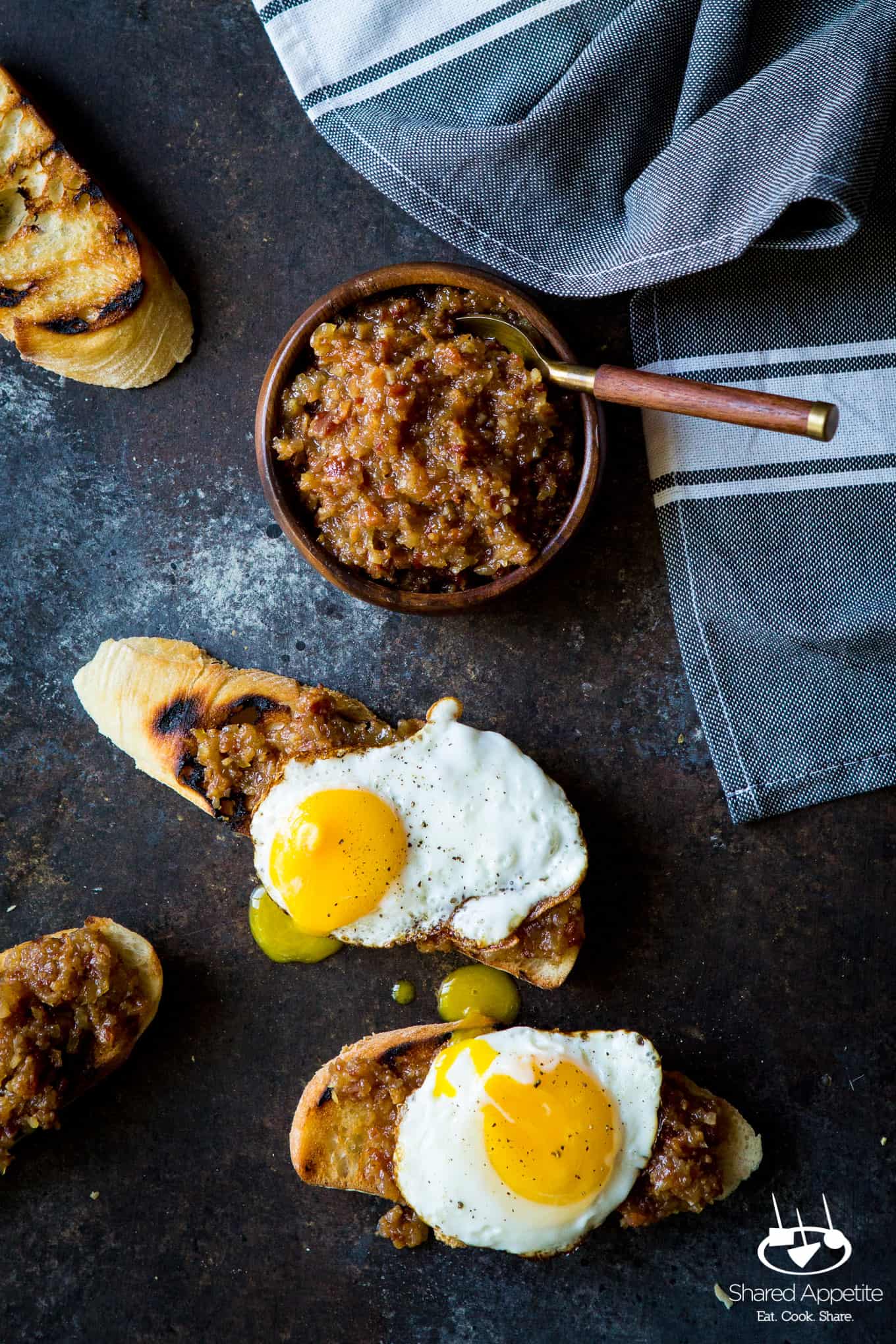 Print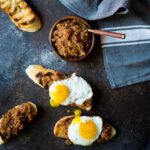 Bacon Jam
---
Author:

Chris Cockren

Total Time:

35 minutes

Yield:

1 ½ cups

bacon jam

1

x
1

(16-ounce) package bacon, roughly chopped

1

sweet onion, thinly sliced

1

red onion, thinly sliced

3

cloves garlic, minced

½ cup

lightly packed brown sugar

1 cup

apple cider or apple juice (I prefer apple cider)

¼ cup

apple cider vinegar
Kosher salt
---
Instructions
Cook bacon in skillet over medium heat until golden brown and crisp. Remove bacon and drain on paper towels.  Remove all but 2 tablespoons of the bacon fat drippings from the skillet.
Reduce heat to medium/medium-low. Cook onions, stirring occasionally, for about 6-7 minutes or until tender. Add garlic and cook, stirring constantly, for 1 minute. Add brown sugar, apple cider or juice, apple cider vinegar, and season with Kosher salt. Bring the bacon jam mixture to a boil, stirring occasionally, and then reduce heat to low.  Return the bacon to the skillet and simmer all together until onions are very soft and the mixture has thickened to the consistency of jam. If the mixture becomes too dry before the onions become super soft, add apple cider/juice or water ¼ cup at a time.  You goal is to have the onions meltingly soft and the mixture to be thick and syrupy.
Let bacon jam mixture cool and then pulse in food processor or with immersion blender to desired consistency.  Once completely cool, store in refrigerator for several days or freeze.  This bacon jam is the perfect condiment for egg sandwiches, burgers, avocado toast, sandwiches, and anywhere else you would use BACON!
Prep Time:

5

Cook Time:

30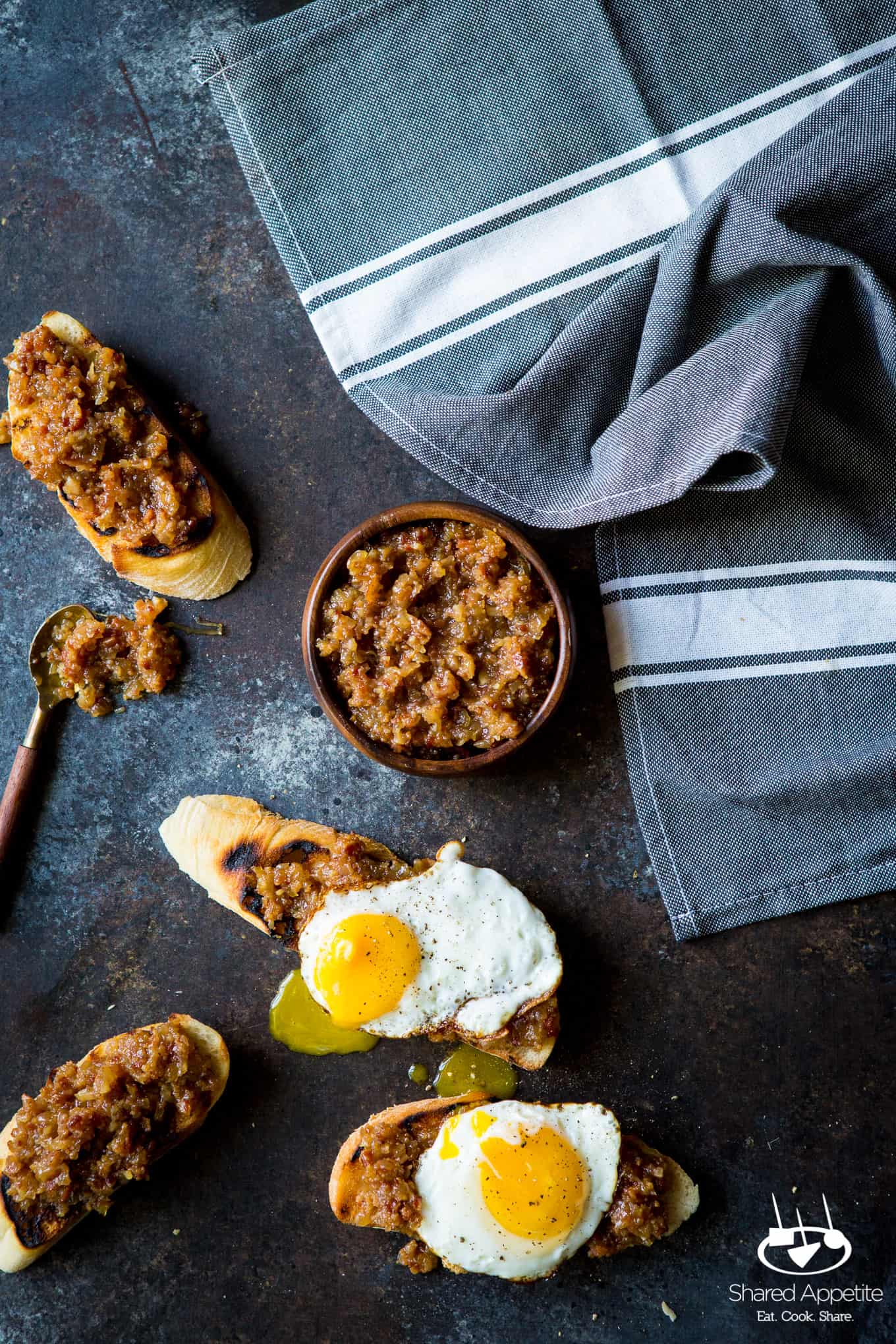 Bacon Jam