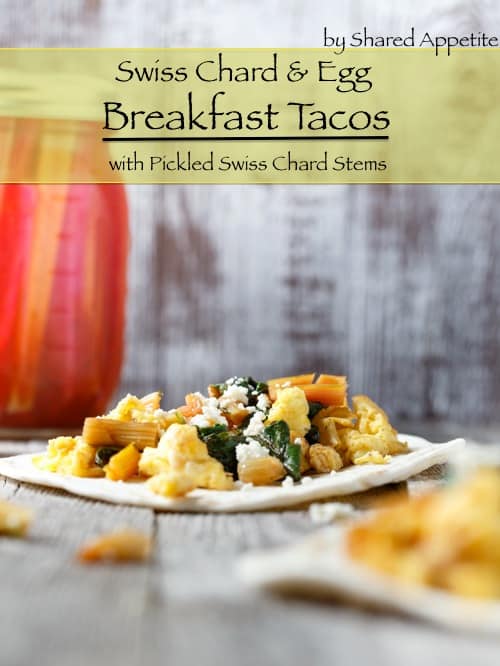 Summer vacation typically means sleeping in late, but these Swiss Chard and Egg Breakfast Tacos with Pickled Swiss Chard Stems are reason enough to wake up early and get the day started.
And quite honestly, I'm an early riser anyway. That's right, I'm actually a morning person. It's when I have the greatest chance (however slim) of getting the majority of my work done for the day. So you would think naturally I'm a big breakfast person. Nope. Normally it's just a greek yogurt or a chug of orange juice and I'm on my way.
But once in awhile, when Asheley and I have the rare opportunity to enjoy breakfast together, I'll whip something up. And you just can never go wrong with tacos.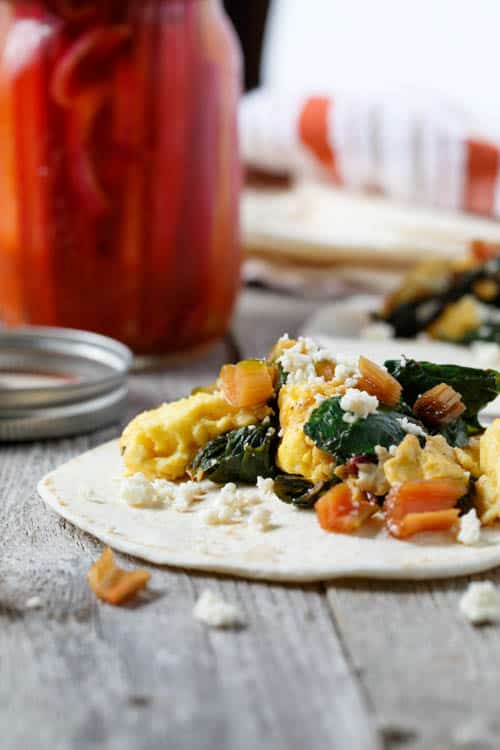 You already know we've had a ton of swiss chard lying around the house lately. And I had a jar full of my previous experiment... pickled swiss chard stems, waiting for me in the fridge.
Eggs. Swiss chard. Pickled stems. A good sprinkling of salty queso fresco. Seemed like a good taco-in-the-making to me!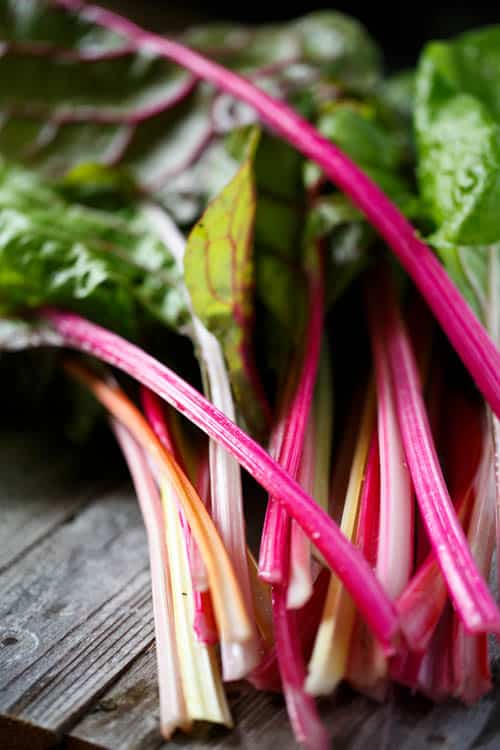 And it was. The secret to these tacos success are definitely the chopped up pickled swiss chard stems. They really made the tacos come alive.
I tried a bite without the stems and guess what... ehhh. Boring, flat tacos. The pickled swiss chard stems are totally essential.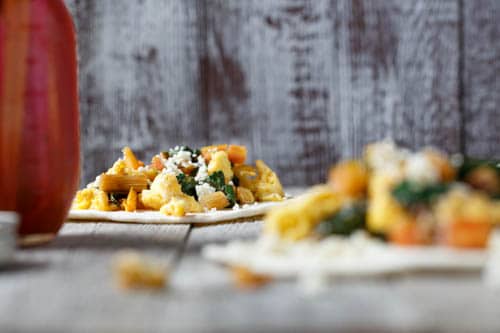 Maybe I'll have to start cooking breakfast more often. I do have a whole lot of bacon in the fridge. Hmmm....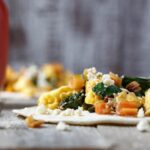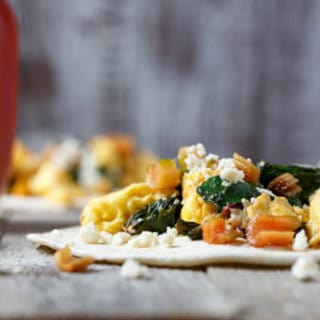 Swiss Chard and Egg Breakfast Tacos with Picked Swiss Chard Stems
---
Total Time:

20 minutes

Yield:

6

tacos

1

x
6 cups

loosely packed Swiss chard leaves (stems removed), torn into bite-sized pieces (about

1

large bunch)

2 tablespoons

olive oil

½ teaspoon

paprika

¼ teaspoon

cumin

4

eggs

2 tablespoons

heavy cream or whole milk
Little dab of butter
Kosher salt
Freshly ground pepper
For serving
6

soft flour tortillas, warmed
Queso Fresco, crumbled
Sriracha, optional
---
Instructions
Heat olive oil in a medium skillet over medium heat. Once hot, add half of the swiss chard leaves, paprika, and cumin. Season generously with Kosher salt and a sprinkling of freshly ground pepper. Once swiss chard leaves begin to wilt and there is enough room in the pan, add in remaining swiss chard and a splash of water. Cook until chard is tender, about 5 minutes.
Meanwhile, in a small bowl whisk eggs thoroughly to incorporate lots of air. Add in heavy cream/whole milk, season liberally with Kosher salt and freshly ground pepper, and whisk until well combined. Add a little dab of butter to a medium nonstick skillet over medium-low heat. Once melted, add eggs, stirring occasionally, and cook until just set.
Top warmed tortillas with scrambled eggs, sautéed swiss chard, pickled swiss chard stems, crumbled queso fresco, and sriracha (optional).
Prep Time:

10 minutes

Cook Time:

10 minutes