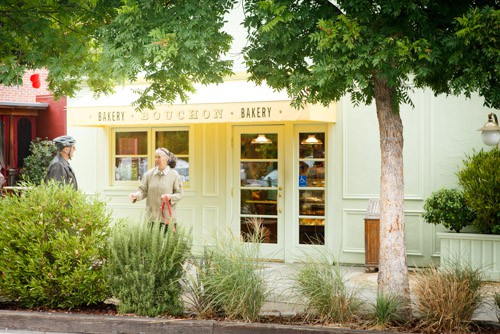 Do you know what would be really cool? Imagine this. Opening up a 3 Michelin starred restaurant that is basically known as one of the top restaurants in the world, a casual dinner spot with an always-changing menu, a bistro serving up classic French fare, and a kick-butt bakery that immediately transports you back to the familiar smells of Paris' many patisseries and boulangeries.
Oh, and it all has to be in the same small town, on the same little block, in some of the most prime-time real estate in all of Napa Valley. Wouldn't that just be lovely? Yea, that's a reality for Chef Thomas Keller. The dude has the market cornered in Yountville. He basically owns it.
Bouchon Bakery is a great little spot for a casual breakfast or lunch, or for those looking for a little midday snack in order to soak up the massive amounts of wine pumping through their veins.
And fellow New Yorkers, we can get our hands on Bouchon Bakery as well. He's got one hiding in the Time Warner building overlooking Columbus Circle, and somewhere in the maze of Rockefeller Plaza.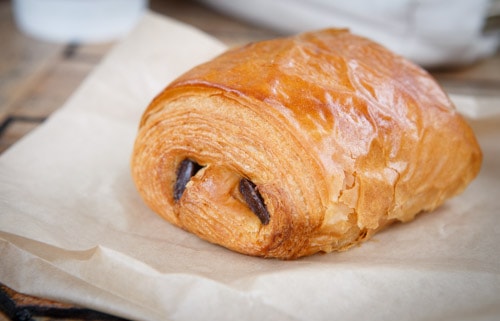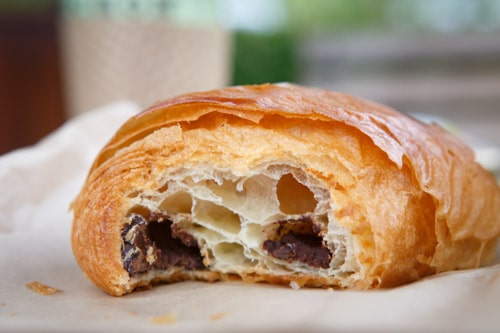 We could go on and on about what to order at Bouchon Bakery. They've got savory. They've got sweet. Breakfast or lunch, you're covered. Asheley and I went before one of our morning 10 am wine tastings. Yes, wine at 10 am. That's how those Napa Valley people roll. Maybe that's why they all look so relaxed and happy all the time.
Asheley got the Pain au Chocolat. It was delicious, as expected. Just look at that delicate, airy structure of the flaky, buttery dough.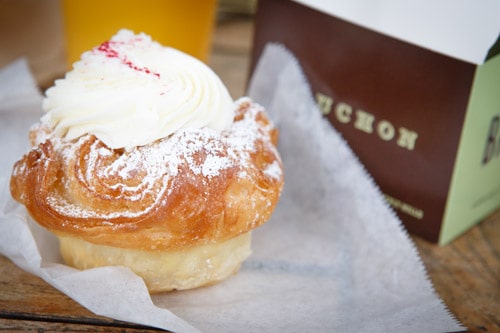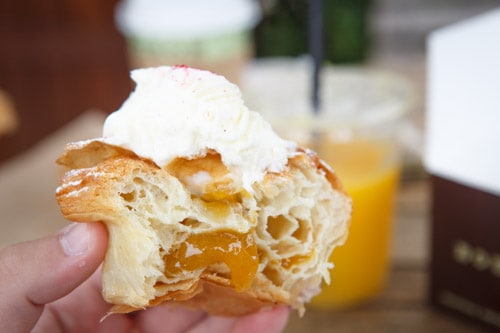 I honestly have no idea what this was called. ...but it was out of this world. It was a croissant like muffin shaped monstrosity filled with apricot preserves and topped with some of the best cream cheese frosting I've ever had the pleasure of meeting.
Not going to lie, I wanted to order a few more things as well, but at this point in the trip, I apparently visibly looked fatter and Asheley cut me off. Sometimes a dude needs an intervention. I can always count on Asheley for that 🙂
Anyway, whatever your fancy, they probably have it at Bouchon. Bread, sandwiches, soups, quiche, pastries, macarons, cookies (including a house made Nutter Butter that I recall being pretty epic from a few years back when I was at his Time Warner building NYC location). At the Yountville location, expect to wait a bit during prime hours.
If you're looking for a casual breakfast or lunch option, check out Bouchon Bakery. And if you're feeling like having a Thomas Keller themed eating day, you can try your hand at his casual Ad Hoc for dinner.
Bouchon Bakery Yountville
6528 Washington Street
Yountville, California 94599
707-944-2253 Bouchon Bakery at Time Warner Center
Ten Columbus Circle, Third Floor
New York, NY 10019
212-823-9366 Bouchon Bakery at Rockefeller Center One Rockefeller Plaza New York, NY 10020
212-782-3890
You May Also Want To Check Out:
Bottega by Chef Michael Chiarello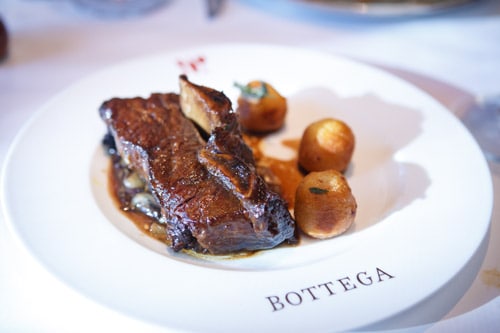 Ad Hoc by Chef Thomas Keller (i.e. you can't get into The French Laundry)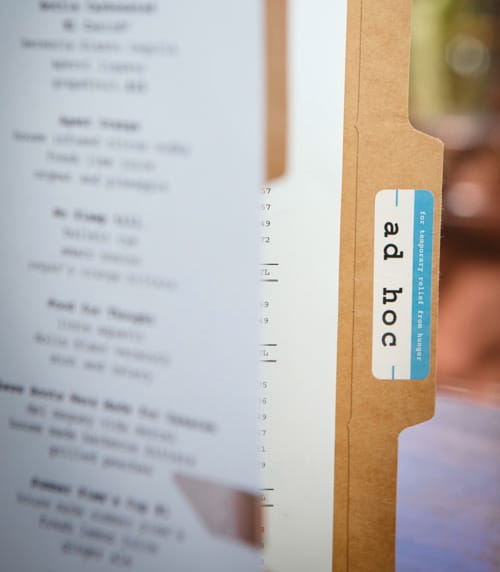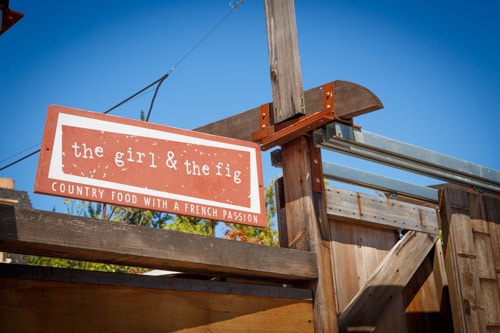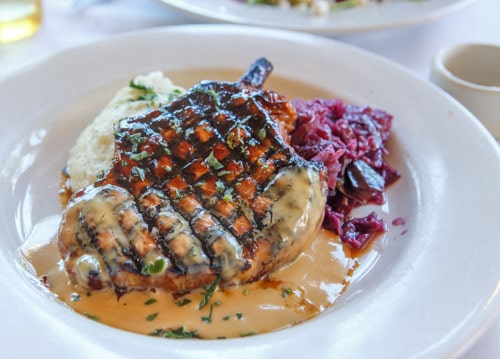 The Top 12 Foods You Have To Eat in San Francisco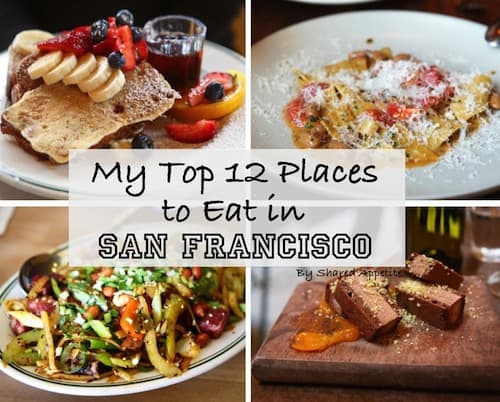 The Top 10 Foods You Have To Eat in NYC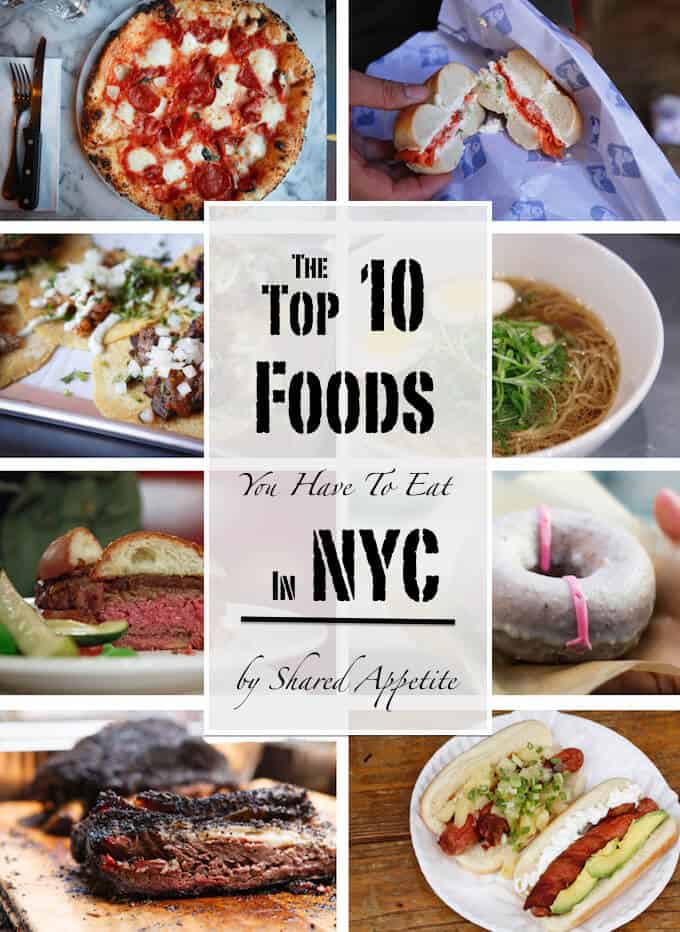 The Top 10 Food You Have To Eat in Paris