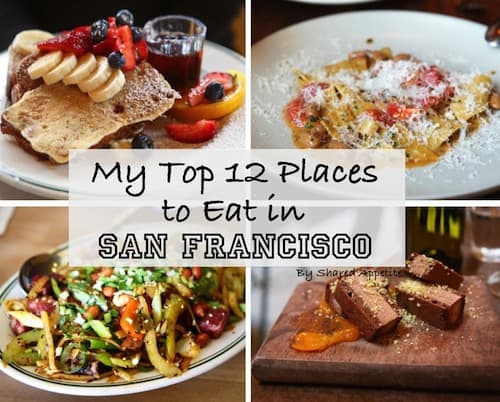 One of my most popular travel posts on Shared Appetite is the The Top 10 Foods You Have To Eat in Paris. So I figured, hey, if that kind of post is helping people plan their trips to Paris, why not do the same for San Francisco. I know when I plan a trip, the first thing I do is look for "where to eat in…" and "the best foods in…". I mean, really, who cares about doing the touristy stuff anyway. I'm there to eat 🙂
So if you're planning a trip to the Bay Area, I hope this list can give you a pretty healthy starting point of where to eat in San Francisco. And the links throughout will take you to a more detailed write-up of each restaurant. Just do me a favor and wrap me up and send on over the leftovers, okay?
Breakfast.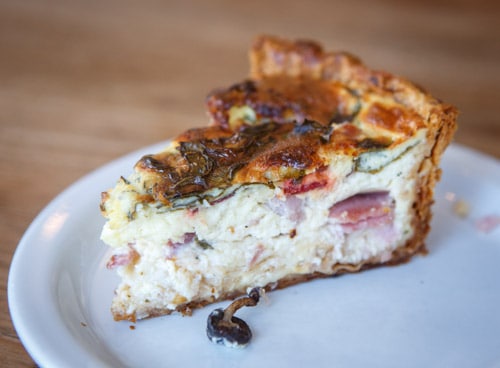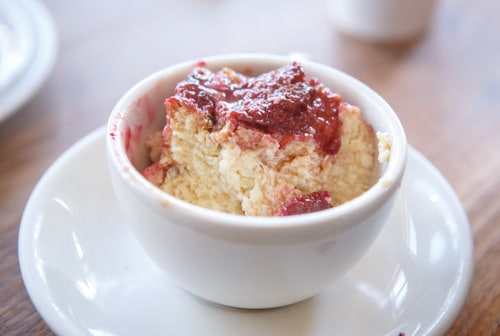 Tartine Bakery is open for more than just breakfast, but that's when we went. So there. The quiche and bread pudding are both top notch, some of the best I've ever had. The breads and pastries also look and smell amazing. Bring a big appetite and eat as much as possible. That's my motto.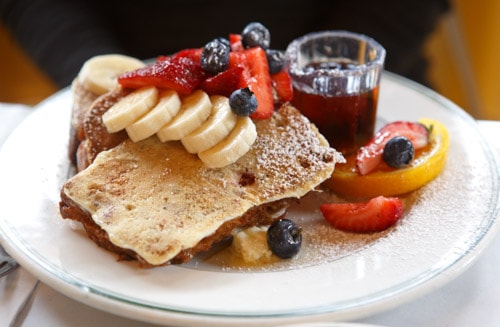 There's always a line at Mama's for a reason. It's one of the most sought after breakfast spots in all of San Francisco. I still dream about their French Toast Sampler.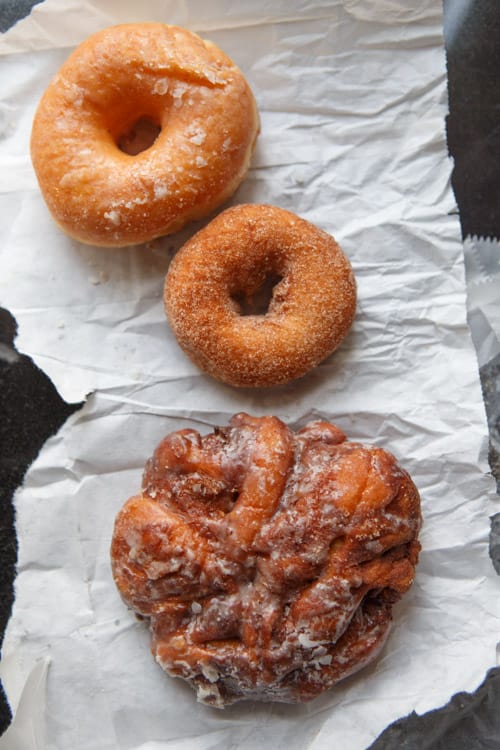 Don't have time to wait for a table? Check out one of these two donut joints. Bob's Donuts and Pastries is all about doing the classic stuff really well. The original glazed and cinnamon sugar were both really enjoyable.
Want to get a little crazy with your donut flavors?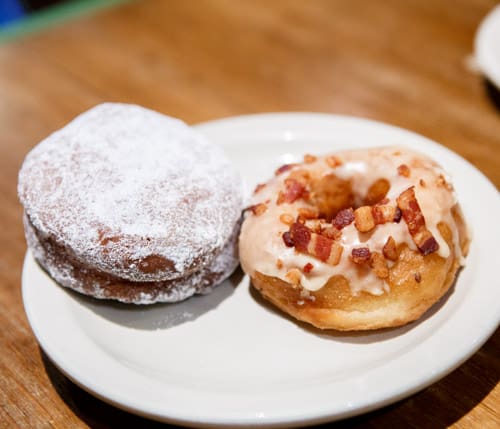 Then you may want to head on over to Dynamo Donuts. They rock out flavors like Maple Bacon Apple and my personal favorite, a Strawberries and Cream filled donut.
Lunch.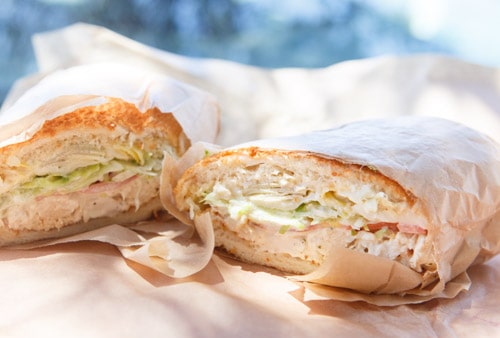 I forget where I heard about Ike's Place, but I'm really happy I did. They pump out super fresh, high quality sandwiches. We went with the Backstabber, with halal chicken, marinated artichoke hearts, provolone, and Caesar dressing.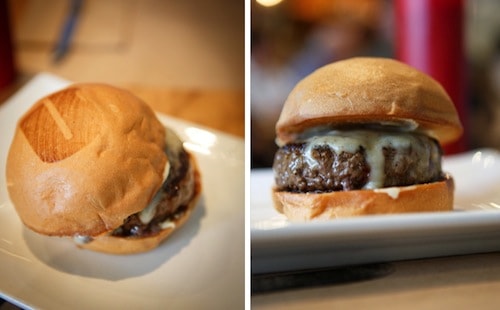 Sure, you could go to Umami Burger for dinner. But we had reservations that night and I still wanted Umami Burger, so we went for lunch. It's pretty much one of the best burgers I've ever had. Go for the Truffle Burger. You won't be sorry.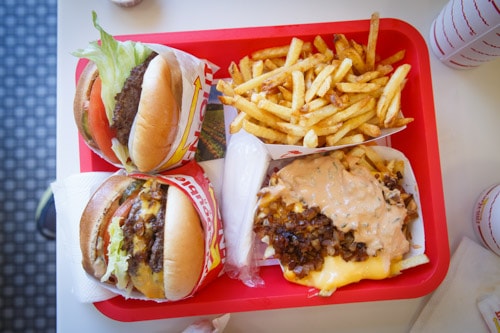 If you want a more casual burger experience, there's no better option than In N' Out Burger. This was my very first trip to the place (us East Coast people aren't lucky enough to have one by us). Go for the Animal Style burger and fries.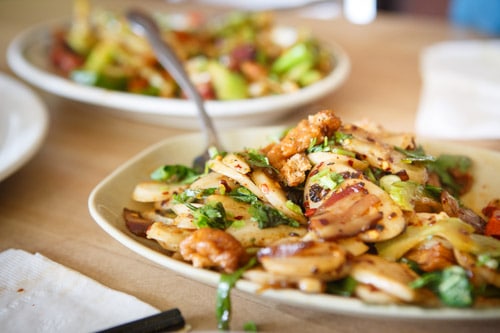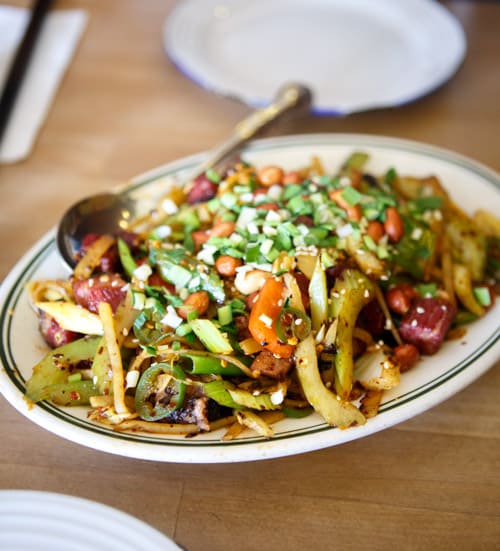 You're right, Mission Chinese Food is an excellent dinner option. Phenomenal, actually. But most nights, you'll have to wait for a table at this wildly popular restaurant by superstar Chef Danny Bowien. Come during lunch hours, though, and you'll get the same great food without the whole waiting thing.
Go for the Tiki Pork Belly, Chongqing Chicken Wings, Kung Pao Pastrami, Thrice Cooked Bacon, Salt Cod Fried Rice, or pretty much anything on the menu.
Afternoon Snack.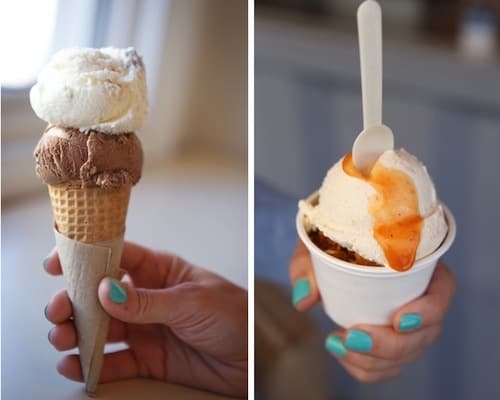 Yea, we were fatties on this trip and had "afternoon snacks" pretty much every day. But we were on vacation, so it's totally acceptable. Right? You've got two really great options for scoops in Humphry Slocombe Ice Cream and Smitten Ice Cream.
Humphry Slocombe sports some wildly creative and unusual flavors, like my favorite, Secret Breakfast. Smitten Ice Cream has a super original thing going on as well… they use liquid nitrogen to freeze your order right in front of your eyes, which produces some of the most creamy ice cream I've ever tasted. The flavors are seasonal, but we got our hands on the absolutely delicious Honey Nectarine.
Dinner.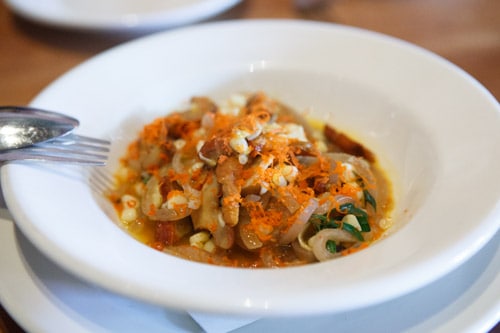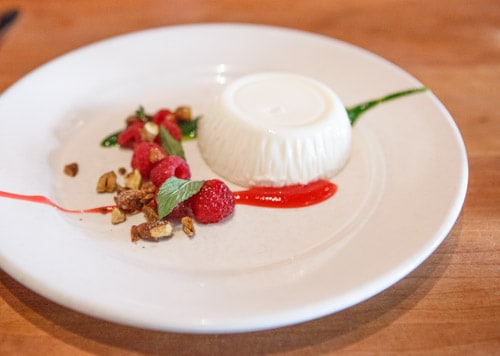 Celebrity Chef Chris Cosentino's Incanto was at the top of Asheley's list to try while in San Francisco. She has a bit of an affinity for Chris Cosentino. Besides being a super nice and genuinely awesome guy, he cooks up some amazing food.
Best known for his love of offal, or the typically discarded parts of the animal, we really enjoyed his Pig Skin Spaghetti. Don't worry, "normal" stuff is on the menu as well. The Pasta with Rustic Pork Ragu is fabulous, as is their unbelievably good Panna Cotta for dessert.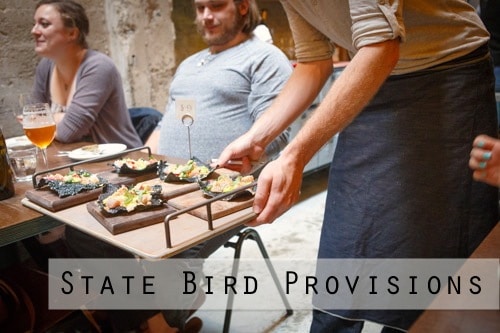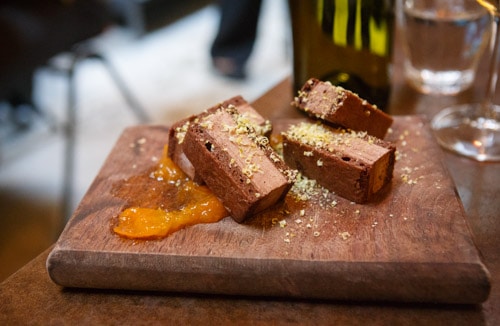 Declared Best New Restaurant 2013 by the James Beard Foundation, along with a bunch of other fancy schmancy awards, State Bird Provisions is one of the hottest tables in town.
There are plenty of restaurants out their that just serve small plates. But none quite captures the spirit and excitement of choosing your food off of constantly roaming carts and trays. It's pretty much like the dim-sum experience, sans the Chinese food. And the dishes, which change daily, are far-out, wildly creative, and possibly not of this world.
If it's available, go for the pork belly salad, beef tartare with potato chips and black trumpet ranch, or for a crazy good dessert option, the chocolate "ice cream" sandwich with apricot confiture and pistachios.
Reservations are a good idea here, unless you line up about an hour before the restaurant opens in order to secure one of the several tables they leave open nightly for walk-ins.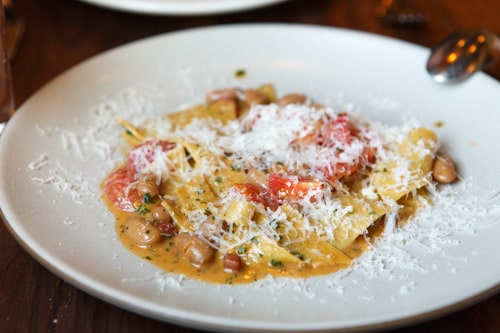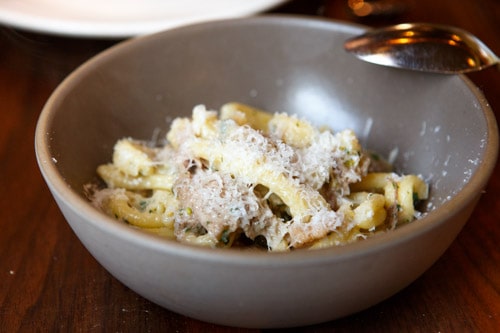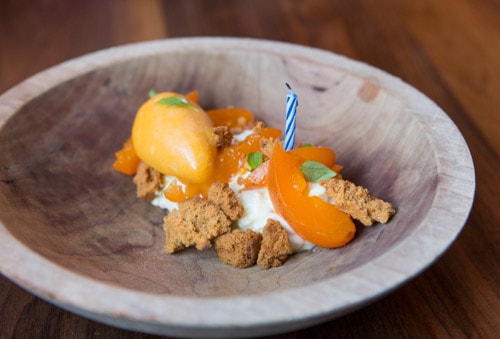 Hands down our favorite restaurant from our trip to San Francisco (so good we went back on our final night before catching our plane home), Chef Thomas McNaughton's Flour + Water is something special. Sure the pizza is crazy good and some of the best in San Francisco. But the pasta. Oh, the pasta!
The menu changes frequently. I know some places claim that their menu changes frequently and really doesn't, but they really do. Our two visits were a week apart and a whole lot of the menu was different. Go for the Pasta Tasting, which is a great value at $65 for seven courses.
If there is one dish that I still dream about from our vacation to San Francisco, one thing that I can't seem to get out of my head, it's their Carnaroli Rice Pudding with Stone Fruit, Almond Cake, and Basil. It was… perfection.
Reservations are an extremely good idea, or just arrive to the restaurant about 30-45 minutes before opening to secure one of the several tables they leave open for walk-ins nightly.