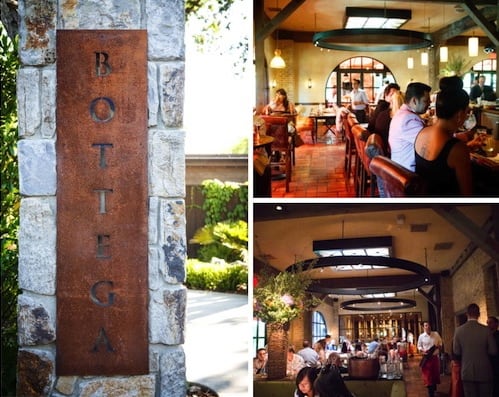 There are basically two things to do in Napa Valley. Eat food and drink wine. Wake up. Eat breakfast. Wine tasting. Eat lunch. Wine tasting. Eat dinner. Well, and relax a whole bunch. So I guess that's three things. I digress.
One of the first restaurants that came to mind once Asheley and I decided to take the Napa Valley plunge this past summer was Bottega. I've heard great things about the place, and the fact that it's celebrity Chef Michael Chiarello's restaurant surely doesn't hurt.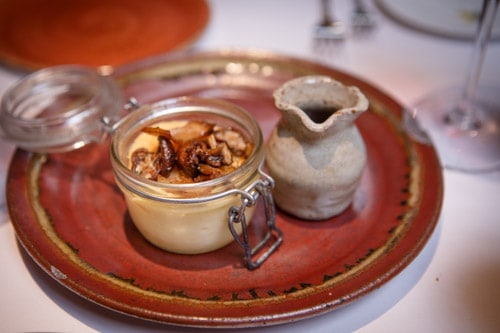 We started with Polenta Under Glass, with Caramelized Mushrooms and Balsamic Game Sauce. This, along with the other appetizer we ordered, are the two most popular starters on the menu, and for good reason. The polenta was the creamiest and smoothest I've ever tasted. But the true star? The thing that makes this dish bonanza good, is that balsamic game sauce. Once the polenta was gone, I 100% honestly and literally drank every last drop of any remaining sauce.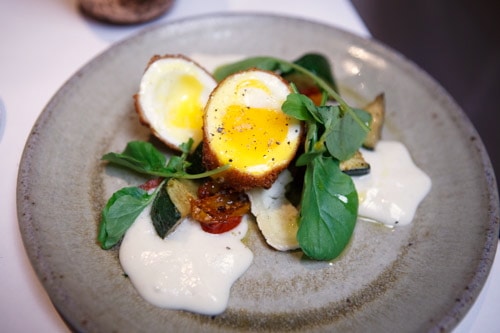 Our other starter was this Green Eggs and Ham. A beautifully soft cooked egg with a crispy coating, caramelized prosciutto, and here was definitely my favorite part: corn sabayon. What's corn sabayon? It's this creamy, soft custardy goodness that coats your mouth with, in this case, corn goodness. No, greatness.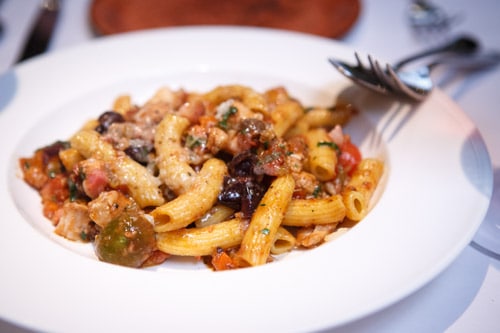 We shared this Rigatoni alla Cacciatora, which had super tender and succulent tomato braised Sonoma rabbit, olives, pancetta, and pecorino pepato. Can I tell you a secret? Olives and I aren't friends. I just don't get them. What exactly is enjoyable about them? BUT, I actually don't mind olives in pasta. Is that weird? Probably, but I'm okay with it.
Anyway, this was great. Pasta is and always will be, a win at Bottega.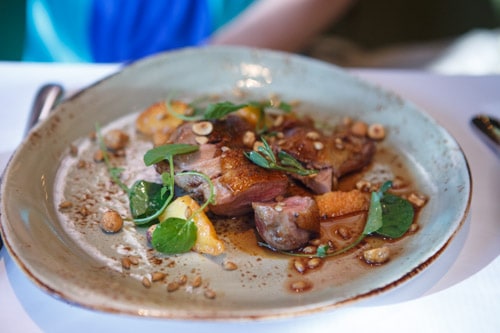 Asheley ordered that perfectly cooked duck up there, but besides that, I'm not really sure anything else about it. I mean, I see some peaches and pine nuts on the plate as well, but that's about all I know. I do remember she sucked it down in record time, so it must have been good.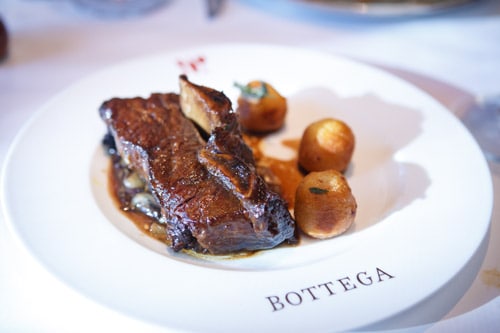 I ordered the most popular meat dish on the menu, Chiarello's Smoked & Braised Short Ribs, which were unbelievable tender. Like, all you have to do is look at it and the meat just falls apart off the bone. Oh, and those three little spheres orbiting the massive short rib are polenta and speck polpettes.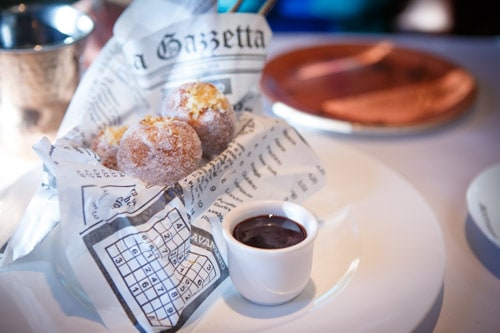 This is where the meal got fun. So these were some sort of Lemon Cream filled Bomboloni. But get this. All of a sudden, stuff started popping in our mouths. What the heck is that? Could it be? No. It can't. Nope, it wasn't just pop rocks. They made pop rocks from scratch. Let me repeat that. They MADE pop rocks.
Bottega was a really enjoyable meal in the heart of Napa Valley in the little town of Yountville (which coincidentally, is also home to the Thomas Keller empire as well as many other restaurants). Verdict: Planning a trip to Napa Valley? Make a reservation here.
Bottega 6525 Washington St
Yountville, CA 94599 707-945-1050
You May Also Want To Check Out:
Ad Hoc by Chef Thomas Keller (i.e. you can't get into The French Laundry)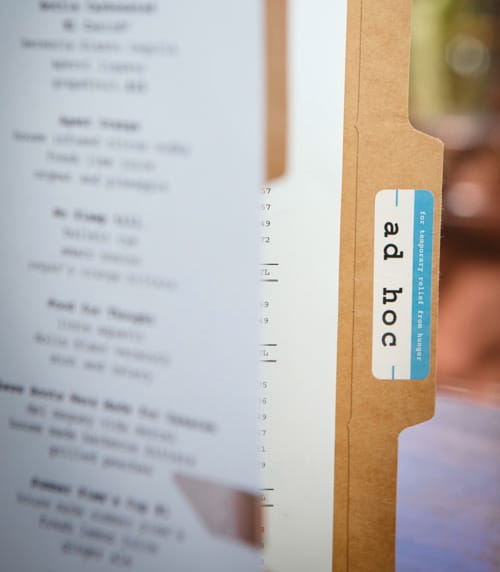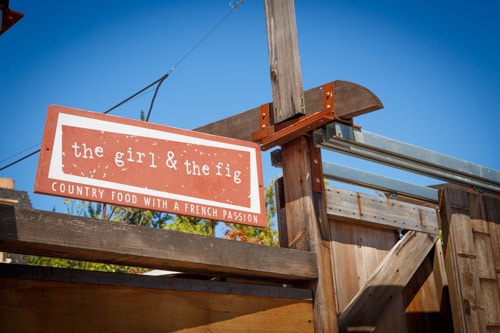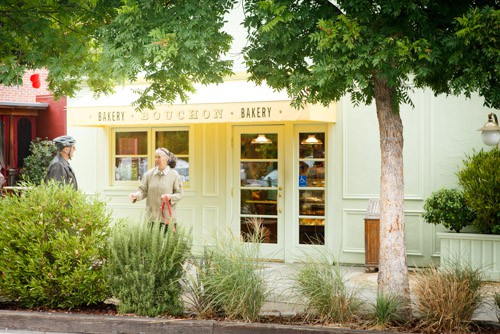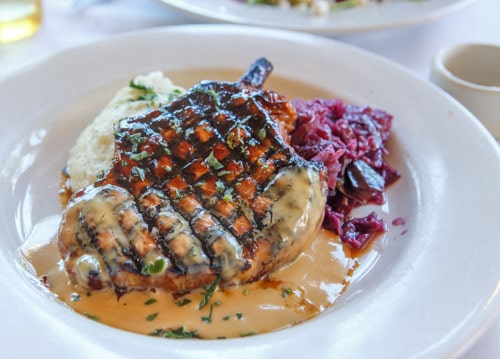 The Top 12 Foods You Have To Eat in San Francisco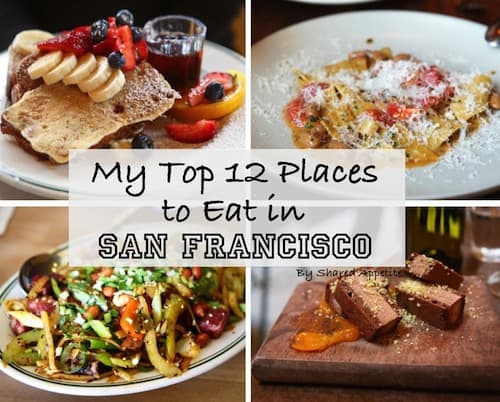 The Top 10 Foods You Have To Eat in NYC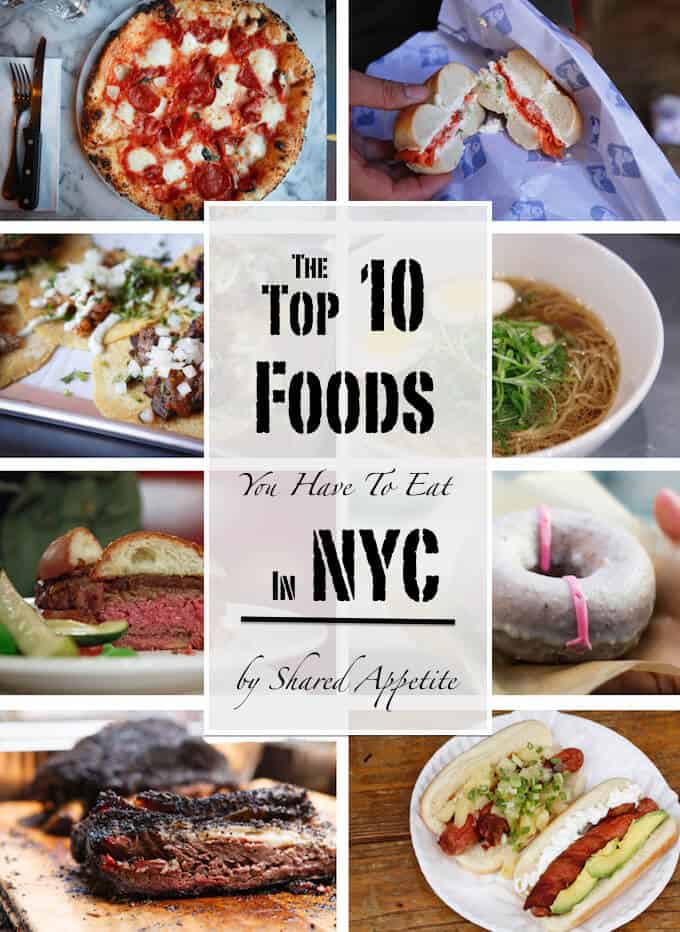 The Top 10 Food You Have To Eat in Paris