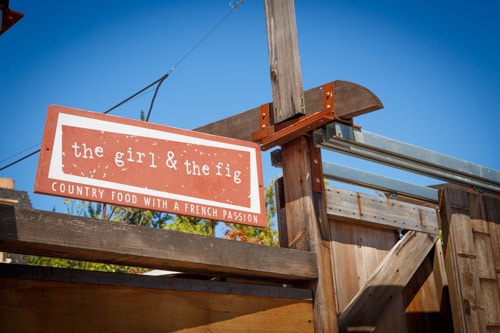 Happy Labor Day! I'm not quite sure how I feel about the whole Labor Day thing. On the one hand, I'm super happy for all of you who have the day off. Three day weekends are pretty spectacular. And the shopping sales are pretty fantastic. I just got two new pairs of pants yesterday. Exciting stuff. But on the other hand, this is my LAST day off before the school year officially starts tomorrow. Chris you had two months off so I totally don't feel bad for you!. At least that's what my friends tell me. And I know that, but it's still the end of a glorious summer vacation.
Okay sorry for getting sidetracked. So I know technically I said we went to San Francisco and Napa Valley, but we did make a quick stop in the picturesque and charming little town of Sonoma on our way between the two. Why? Food. Duh. Specifically, brunch at The Girl & The Fig.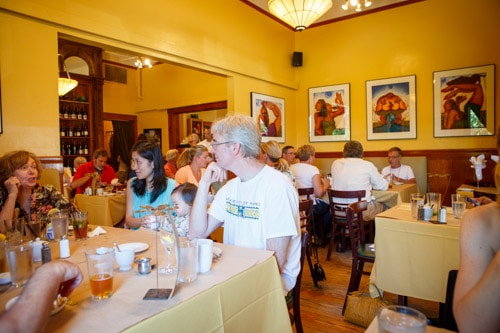 Just like most restaurants these days, The Girl & The Fig features a seasonal menu with sustainable and locally sourced ingredients. It's, as the sign says, country food with a French passion.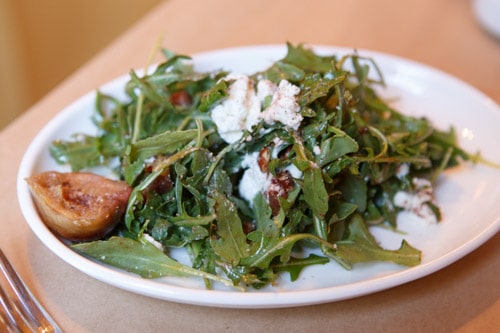 We started with the super delicious Grilled Fig and Arugula Salad ($12). I mean, the place has FIG in its title, so it was only right to order their namesake salad. It was studded with toasted pecans and house-made pancetta, a beautiful laura chenel chèvre goat cheese, and dressed in a fig and port vinaigrette.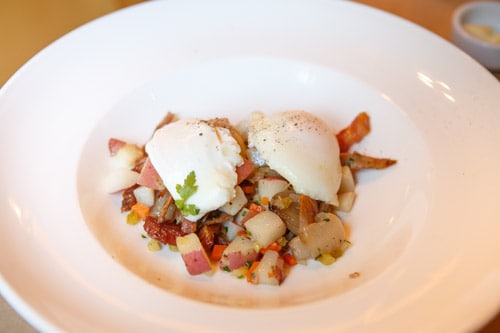 Asheley went with the Duck Confit & Potato Hash, with poached eggs and applewood-smoked bacon ($15). A solid brunch choice, for sure. She had no problem finishing every last morsel on her plate.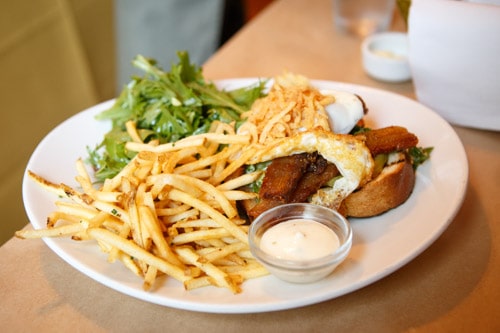 The winner of the day though, was the MANO FORMATE BLT Tartine ($14). The bacon was absolutely dynamite, and I loved the twist of using grilled green tomatoes. Along with a buttery slab of quality toast, little gem lettuce, crispy fried onions, and a creamy basil aioli, I (as well as Asheley who kept trying to sneak bites) totally dug this dish. Oh, and I added a fried egg on top. Why? Because as I've come to know and understand, if a place offers a fried egg on top of almost anything, you say yes.
The Girl & The Fig 110 W Spain St
Sonoma, CA 95476 707-938-3634
You May Also Want To Check Out:
Bottega by Chef Michael Chiarello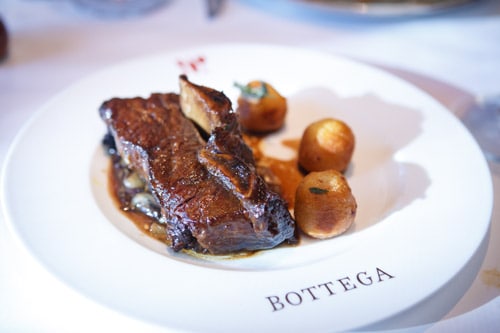 Ad Hoc by Chef Thomas Keller (i.e. you can't get into The French Laundry)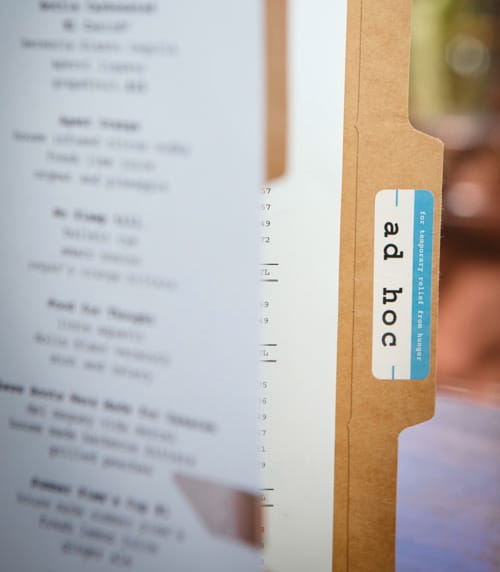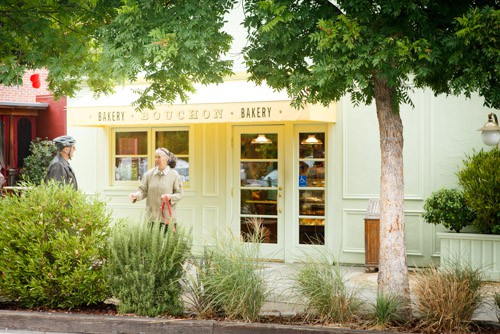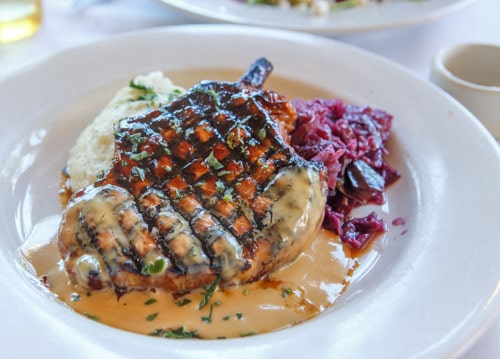 The Top 12 Foods You Have To Eat in San Francisco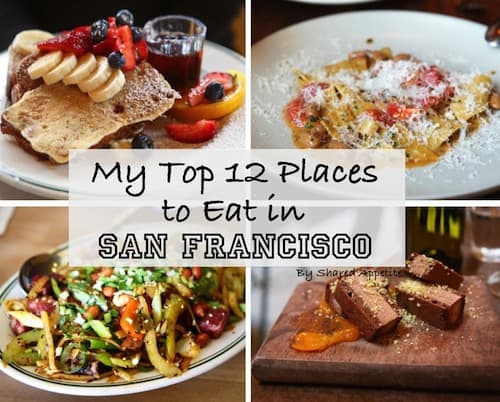 The Top 10 Foods You Have To Eat in NYC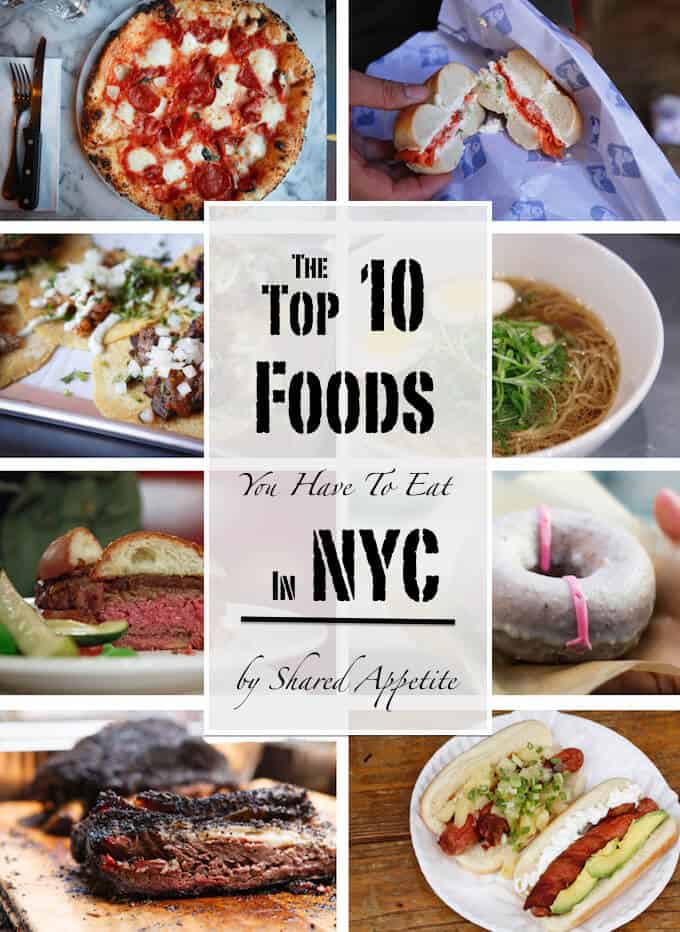 The Top 10 Food You Have To Eat in Paris