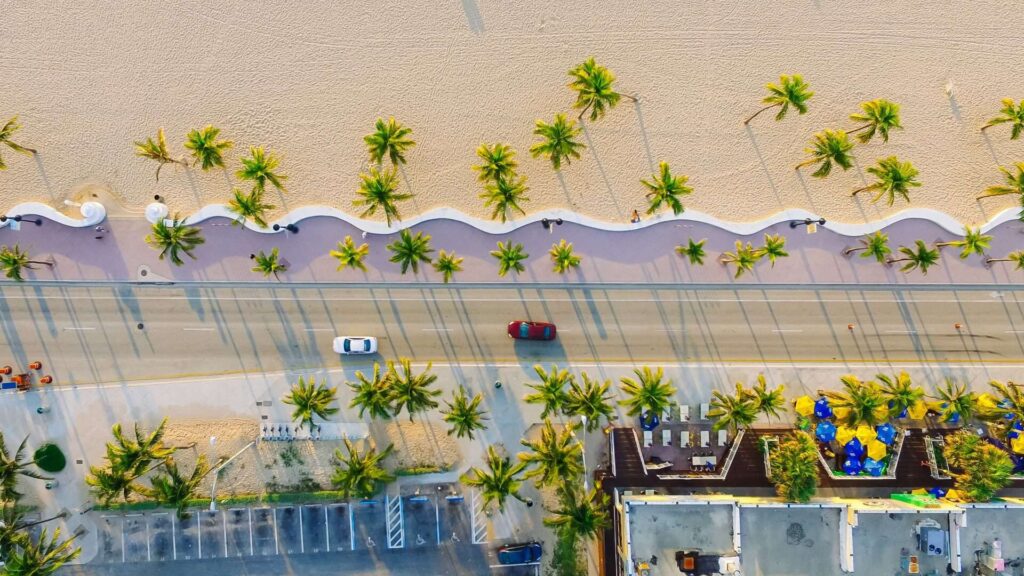 I went, I conquered, I ate way too much food in Miami. Goodness, it was a delicious weekend. Our trip took a different turn that expected. We planned to travel around, explore the sites and dive into the community. Well, really the only diving we did was into the pool. Let me tell you everything.
When we first arrived, we were famished after 6 hours of travel. First stop, BURGERS at Lokal. We were meeting up with a friend who lived there in The Grove. It's a cute town, a main street like you'd see in the movies. But let's talk about the food. I didn't get the "My Childhood Dreams" like I mentioned in my last post, but I did get THE Lokal. Florida grass-fed burger with homemade honey mustard (with local honey), melted jack cheese, Florida tomatoes, sliced red onions, arugula, and Homestead avocados...what could be better? All of the ingredients married so nicely together. It was that happy eye-roll, deep breath, enjoy every bite type of burger. Gosh, I want one RIGHT NOW.
So, our plans had changed and we didn't stay in the Miami proper area. There was actually a lot of damage from Hurricane Irma. Driving through the Grove and other parts, I had a very similar feeling of what it was like living on Long Island after Sandy. It had been a month and there was still so much debris everywhere. Buildings still had so much damage. Everyone was in good spirits though. Even though there had been tragedy, the locals were coming together and making it through.
When we first made plans to visit Miami, we were going to stay on the mainland. After a few changes, we found ourselves staying at The Stanton Marriott Hotel in South Beach. It was dope! Located at the most Southern tip of Miami beach, surrounded by restaurants, cafes and the beach, it was my type of Heaven.
Pura Vida became our coffee spot. It was walking distance to the hotel and had a lot of healthier options. Almond milk lattes, avocado toast for breakfast or lunch, acai bowls, GF and vegan snacks. It was perfect. Super cute little spot too. The doors were open, tables inside and outside, surrounded by beautiful greenery and flowers.
Our first night we celebrated our 8th wedding anniversary with a steak dinner at Smith and Wollensky. You're probably wondering why did we go there when there is one right here in New York!? Because you can't go wrong with a great steak dinner. And this Smith and Wollensky was right on the boardwalk. The place was HUGE. An gorgeous dining room inside, and upstairs and patio level deck, and then more seating across the boardwalk. It was amazing. We had the Tuna Tartare to start, with all the bread they would give us. Those little rolls are just so fluffy and warm! Of course, we had steak for dinner. I had the Signature Filet Mignon and Matt had the Ribeye. They were kind enough to give us a rich, moist, chocolate cake for dessert in celebration of our anniversary. It was great. A classic, romantic meal. One of the best parts was watching people pass by on the boardwalk as we ate dinner. There was a group of rollerbladers with neon colored clothes and flash lights dancing back and forth. That was the most Miami thing I think we saw all weekend.
Like I said before, we had all these plans to explore Miami, drive up to Little Havana, check out the Art Deco district, parasail, but we did NOTHING! When you've been married for 8 years, have 3 kids and never get to vacation, you just want to crash. We laid by the hotel pool from 9:30am to 4:30pm and it was glorious. Thankfully, there was a sick restaurant in the hotel and we ordered poolside all day. LOLO's was bombdotcom, if you know what I mean. We had Tuna tartar (yes, again), Lolo's guacamole and some tacos. The gauac was out of this world, better than anywhere else I've had. It so was flavorful, but you could still taste the avocado. A nice blend of tomatoes, roasted jalapeno, lime, cilantro and the best part, cotija cheese. MMM! We also ordered Tacos. Oh, the TACOS! Soft, fluffy tortillas filled with carnitas, salsa verde, cilantro and just the right amount of onion. And my husband's favorite part was ordering a coconut. That's right, a coconut! They literally used a hammer to open the top of a coconut, stuck a straw in and we were able to drink the water from it. It was so pure and perfectly sweet. We each had 2 and then went back late at night for another. All in all, it was a wonderful day by the pool with delicious food.
Now, for my absolute FAVORITE part of the trip, breakfast at ALL DAY. We arrived at 8:45 am, just as the club was letting out next door. Not sure of what to expect, quite a few people rolling out of the club told us we wouldn't be disappointed with our choice for breakfast at All Day. They opened promptly at 9am and greeted us excitedly. It was beautiful. Imagine walking into an Anthropology type cafe and that's exactly what it was. White walls, neon lights, eclectic decor, it was everything I ever wanted my house to look like. You're able to order at a takeout window, at the coffee bar, or sit at a table with waiter service. We ordered our coffee first at the bar and then sat down to what we wanted to eat..(even though I scouted the menu ahead of time and knew exactly what I wanted). Here's what we got to drink: NITRO 550 - 900 cold brew concentrate infused with nitrogen made with brooklyn blend by toby's estate, new york served straight / POUR OVER 500 choice of one of our single origin coffees made to order on a kalita, japanese-style served in a decanter with a sipping cup with HOMEMADE Almond milk (SUPER delish), our seasonal drink the parasol, a refreshing & tart summer drink with cold brew, cherry juice, local honey & rose water served iced (not my favorite but it was worth the try). And then the food...oh my gosh the FOOD changed my life. We started with Blue Grits served with butter, scallion, salt & pepper, which I had never had before. Creamy and delicious that just made me feel warm and fuzzy inside. And then, we had more food, our entrees. The Runny and Everything, fried egg, bacon, sharp cheddar, lettuce, tomato, garlic aioli on an everything brioche bun. If I could have that every sing day of my life (without gaining weight) I would. It was a deep breath, eyes roll into the back of your head, curl your toes (in a good way) breakfast sandwich with every single bite I took. Matt ordered Pan Cotta Croqueta with homemade smoked pork croqueta, gouda, sauce gribiche, with pickles, on cuban bread, which was basically an even better cuban sandwich in a croquet, crazy delicious. We also ordered a side of greens sautéed rainbow chard, treviso & lemon, you know, for balance. This was my absolute favorite restaurant during our Miami experience. If I lived there, I'd eat there every single day, without a doubt.
Of course, we saved the best dessert for last. We stopped at The Salty Donut on our way out. I'll tell you what we got, just know you HAVE to go there and try ever single donut. No shame in the donut game. Brown Butter and Salt: Tahitian Vanilla bean cake donut with brown butter glaze and Maldon Sea Salt / Maple Bacon: 24 hour raised brioche donut with pure maple glaze, J.Wakefield UJP Porter redux, and Miami Smokers 'bacon cracklings' / Pupkin (V, GF) Baked pumpkin donut, pumpkin spice glaze, topped with almond streusel. The Salty Donut does not disappoint, if you're in the Miami area, GET THERE.
I feel like I just relive my entire trip...and my mouth is watering and I'm hungry. Thanks for allowing me to share this food journey with you! Now start planning your food trip to Miami!