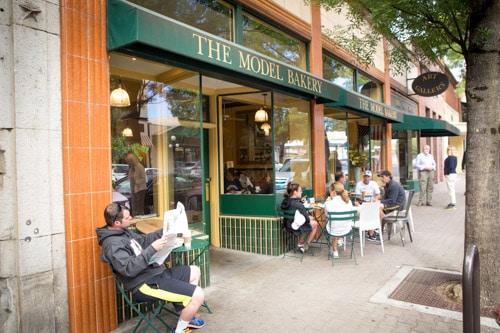 English Muffins and I go way back. The were repeatedly offered to me and unenthusiastically accepted as a form of breakfast nourishment as an adolescent. They even made random appearance at dinner, under the guise of English Muffin Pizzas.
Personally, I'm not really a fan of them. Smothering it in sauce and cheese and calling it a pizza did help a bit, but still. Who are they trying to kid. You're not a muffin. Muffins are delicious, especially my mom's famous Chocolate Chip Muffins. You, English Muffins, are not muffins.
As an adult, I am proud to say that I've literally never had another English Muffin. But then The Model Bakery happened, and I had another encounter with the wanna-be muffin.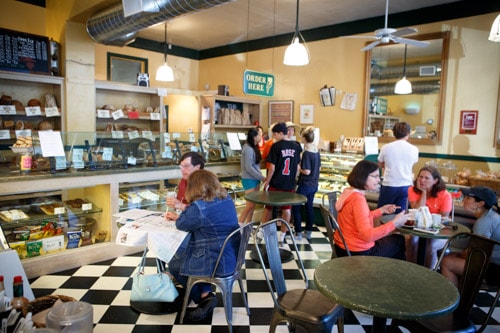 The Model Bakery has two locations, one in downtown Napa's Oxbow Market, and the other in the little town of St. Helena. We stopped in at the St. Helena location on the way up to our 10 am wine tour way up in Healdsburg. Yes, another 10 am wine tour. I'm telling you, these Napa Valley people know how to live.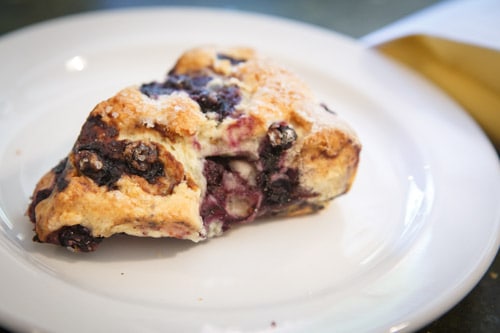 Asheley got this Blueberry Scone, which she claimed was delicious. I can't make such bold assumptions as I did not receive a bite of said baked good.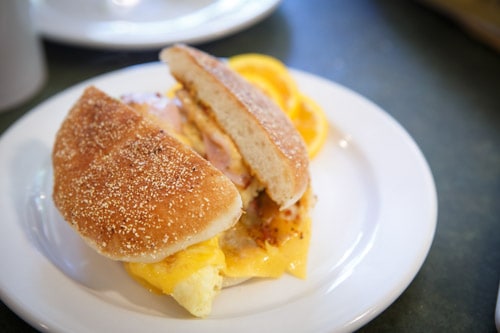 But let's cut to the chase. If you're coming to The Model Bakery, you are (and should be) here for one reason. The English Muffin. It's what drew me to the bakery in the first place. It was featured on one of those episodes of The Best Thing I Ever Ate on Food Network, and they claimed that it was what every English Muffin truly yearns to be. Okay, English Muffin, I'll give you one last shot.
Redemption. Pure redemption. First off, the English Muffins at The Model Bakery are light, pillowy, and beautifully fluffy. I think the things are about 3 inches high. They were nothing like the packaged impostors that line our grocery store shelves. For the first time in my life, I truly understood the importance of this culinary gem.
Anyway, I got one of the English Muffin breakfast sandwiches. It was great. I think you can order your English Muffin with just some butter and jam or something like that as well. Bottom line, get an English Muffin.
Thank you The Model Bakery, for renewing my faith in the humble English Muffin.
1357 Main St
St Helena, CA
(707) 963-8192
644 1st St
Napa, CA
707-259-1128
You May Also Want To Check Out:
Bottega by Chef Michael Chiarello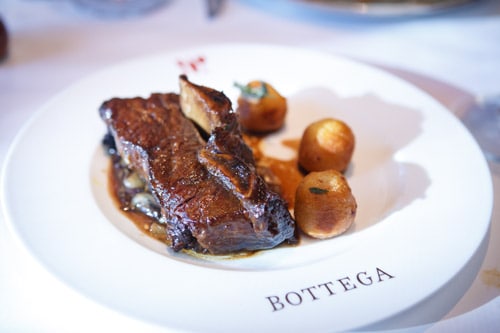 Ad Hoc by Chef Thomas Keller (i.e. you can't get into The French Laundry)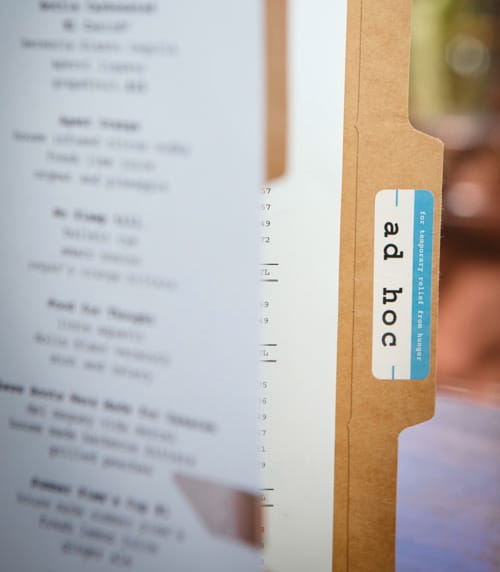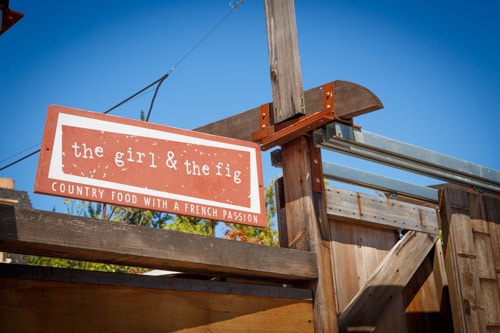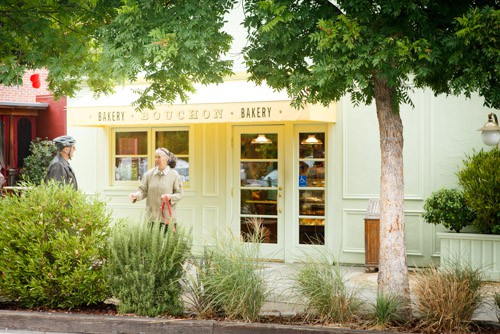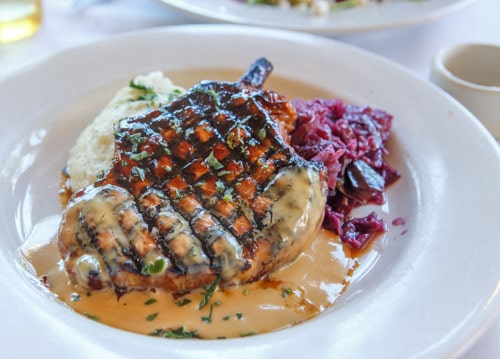 The Top 12 Foods You Have To Eat in San Francisco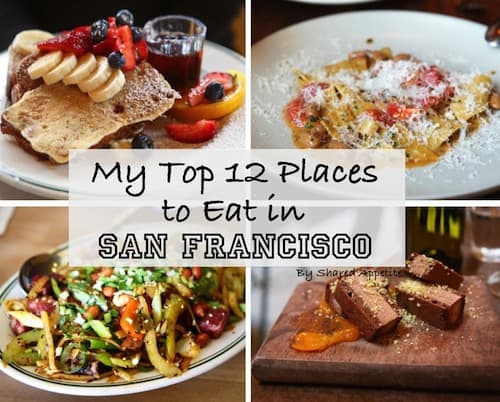 The Top 10 Foods You Have To Eat in NYC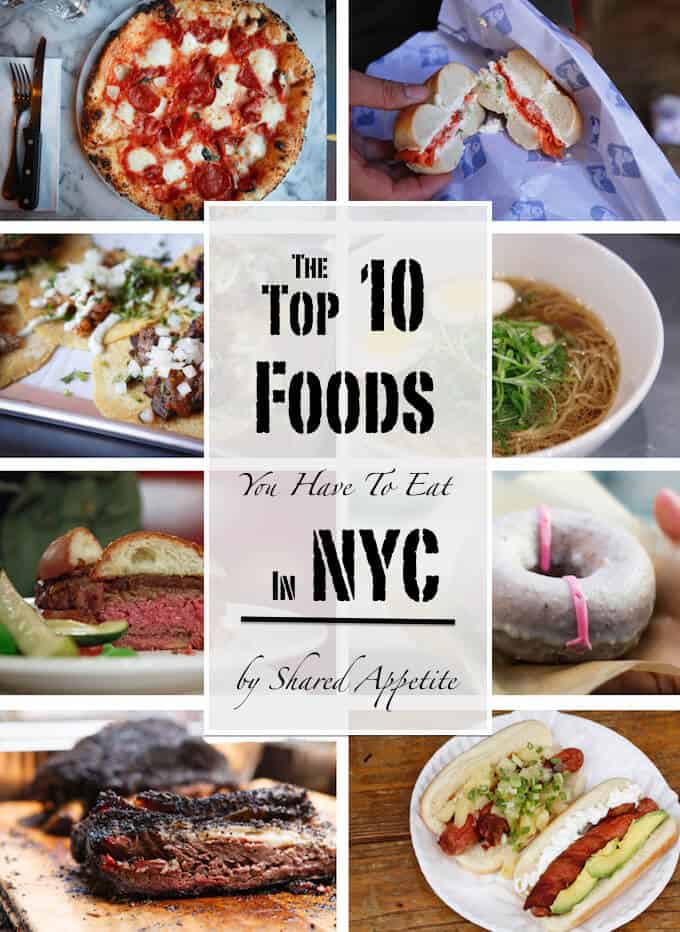 The Top 10 Food You Have To Eat in Paris