This recipe for Black Cherry Glazed Pork Tenderloin is sponsored by Hero Fruit Spread. The opinions and texts are all mine. This Black Cherry Fruit Spread was supplied by Hero Fruit Spread for purposes of sharing this delicious recipe with you!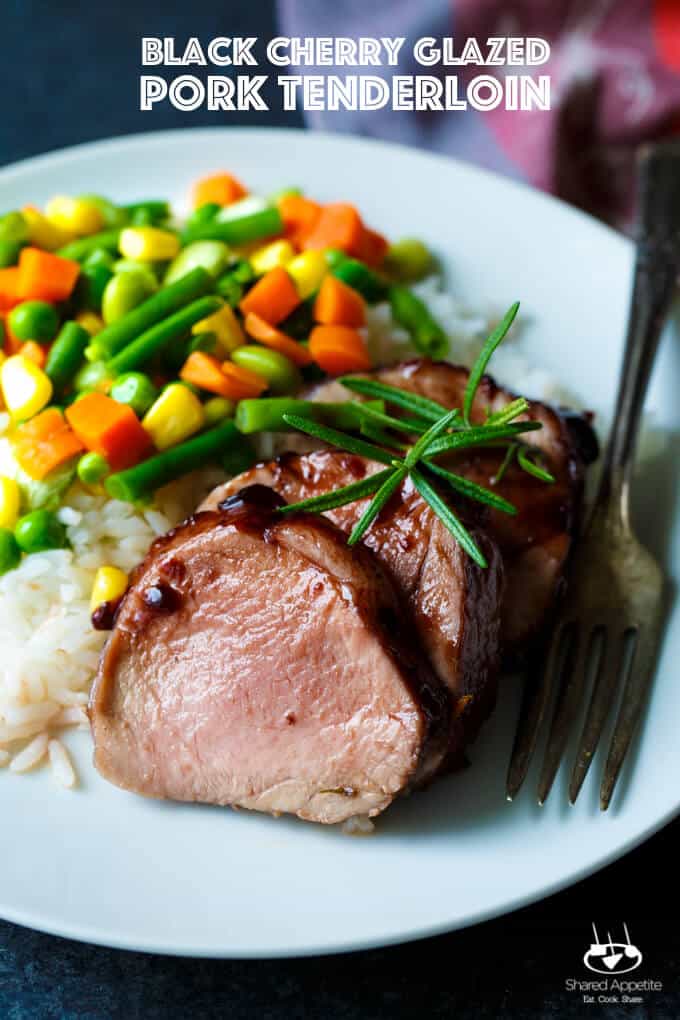 I have a love/hate relationship with this time of year. Not only is it getting colder and darker, but it's just the beginning of temperatures dropping and sunlight fading way too soon. And let's not even mention the "s" word. Stay away frozen flakes that requires mass amounts of shoveling and major traffic delays everywhere. Huge dislike.
But… it's also the peak of entertaining season. It seems like every weekend from now through New Years, we are either going to a party or hosting some mix of family and friends. Big parties. Small get togethers. I love them all. There's nothing better in my mind than gathering around food. Woot.
One of my favorite proteins to cook with (okay, and eat) is pork. I feel like it doesn't get the recognition it deserves. We can most likely thank our parents for that, who were so concerned with cooking the pork into an oblivion that rendered it gray, tough, and chewy. So sad. Pork is freaking delicious, and there's nothing simpler (and more satisfying) for dinner than an oven-roasted pork tenderloin. Friends, meet this Black Cherry Glazed Pork Tenderloin. Heck yes.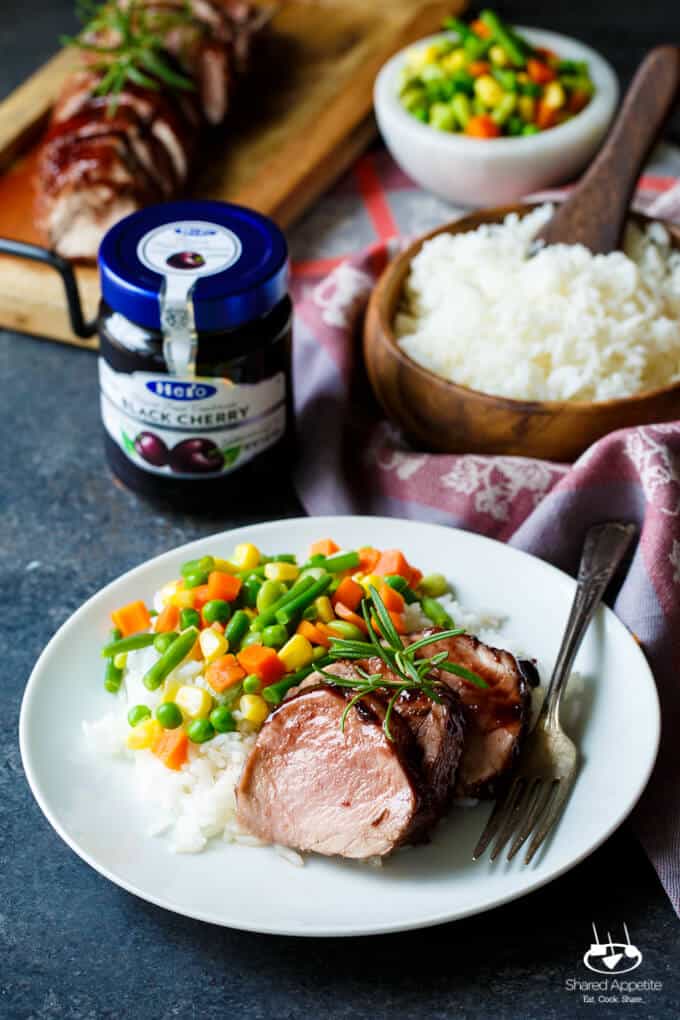 You want the secret to a perfectly cooked pork tenderloin every single time? A good quality instant read thermometer. That's it. I cook it to 145°F, and then after it rests for 5 minutes or so, that brings it up to a perfect 150°F, which gives it that light pink center that's super moist and tender.
You'll never have chicken again. Well, that's probably a lie. We all love chicken, too. But at least you will now have a legit pork option in that easy entertaining menu rotation! #BeAKitchenHero
This Black Cherry Glazed Pork Tenderloin. It seriously could not be any simpler, and delivers huge on flavor. The secret? Hero Black Cherry Fruit Spread.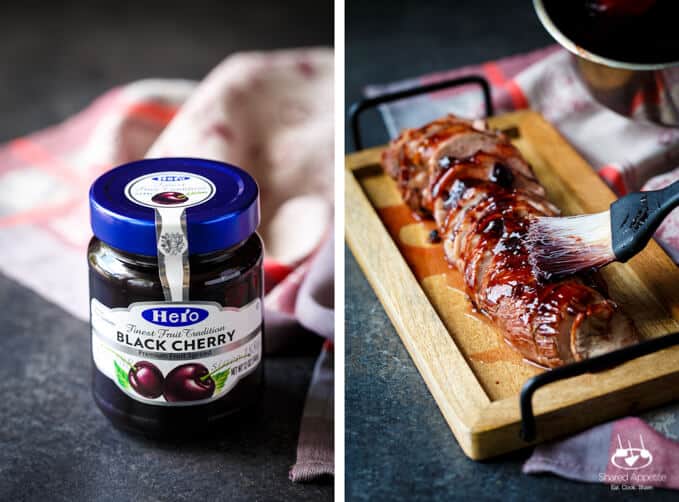 You've seen Hero Fruit Spread in the jam section of your local grocery store, right? They always have them well stocked by me at Stop N' Shop and ShopRite.
Let's me tell you why I love Hero Fruit Spreads. It's a family-owned company that's been around since 1886. That's a long time. And you know if they've been around that long, they are doing something right. Established in the quaint Swiss village of Lenzburg, Hero Fruit Spreads has become the gold standard of Gourmet Fruit Spreads around the world.
Hero Fruit Spread is committed to preserving fruit as gently and carefully as possible. They source their ingredients from all over the world. Take this Hero Black Cherry Fruit Spread. The cherries are grown and harvested in Greece's rocky soil and Mediterranean climate. That translates into a rich tasting, robust textured fruit that's actually slightly less sweet than traditional red cherries.
And you want to know what goes into each jar of Hero Fruit Spread? All natural ingredients with higher fruit content than their competitors, no high fructose corn syrup, no artificial colors, flavors, and preservatives, and it's even certified Kosher. Over 120 years of unchanged recipes… doing it up right! It's no wonder Hero Fruit Spreads are preferred by professional Chefs!
Besides their black cherry flavor, I'm also a big fan of their raspberry and strawberry varieties. Not gonna lie… I'm super intrigued to also try their red currant, black currant, and bitter orange flavors. They sound so good, and I've never seen those flavors anywhere else.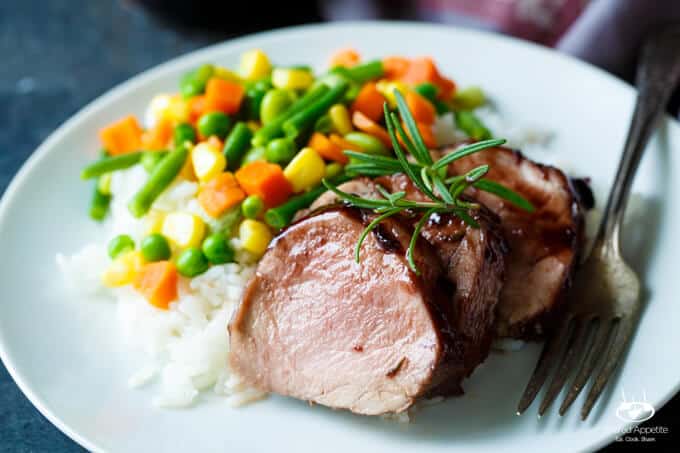 Back to this Black Cherry Glazed Pork Tenderloin. What I love about it is that it's got the sweetness from the Hero Fruit Spread, but it's really well balanced with bright orange zest, acidic wine and vinegar, salty savory soy sauce, and some amazing herbal notes from fresh rosemary. Not gonna lie… I thought black cherry and rosemary was going to be weird. But it's SO amazing!
This is such a great dish to serve for a little dinner party. It looks and tastes elegant, but is surprisingly hands off in the prep department. That's a win-win in my book!
While you are spreading the goodness at your home this holiday season, Hero Fruit Spread is doing the same. They've donated over $32,000 in 2016 to Feed The Children® in order to help families in need.
And now let's spread a little goodness in your pocket… head over to their website and enter the Hero Spread The Goodness Holiday Sweepstakes for a chance to win a $500 grocery store gift card! #SpreadtheGoodness NoPurNecEnds 12/31/16 [Giveaway Rules]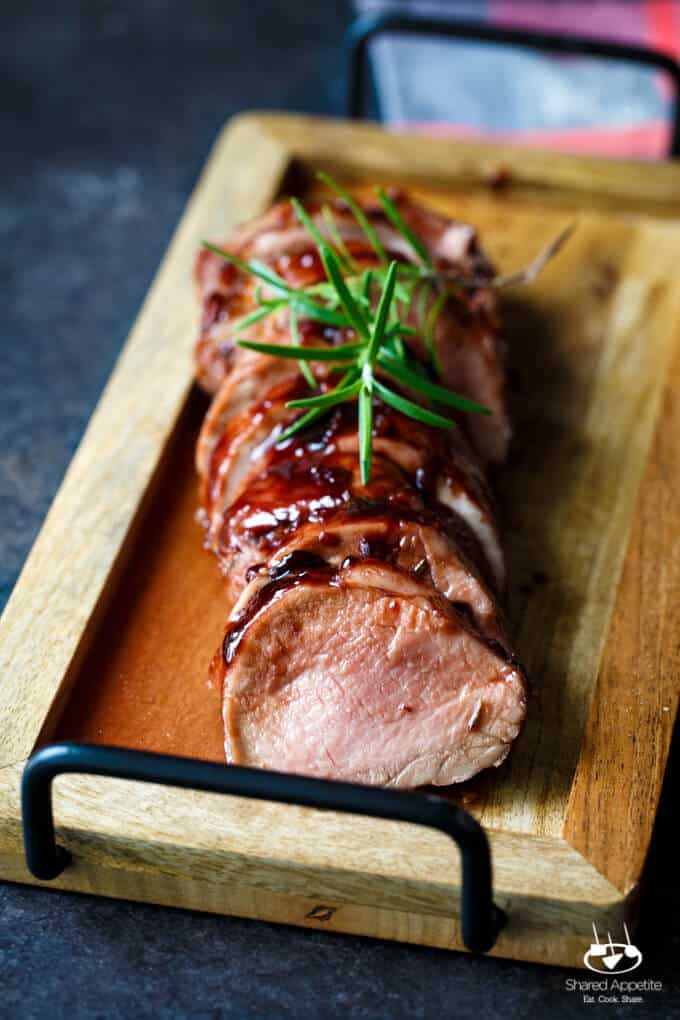 *recipe created by Hero Fruit Spread
Print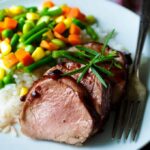 Black Cherry Glazed Pork Loin
---
Total Time:

5 hours 40 minutes

Yield:

4

1

x
Description
*recipe created by Hero Fruit Spread
---
1

(8 to 10 ounce) pork tenderloin

1

(8 ounce) Hero Black Cherry Fruit Spread

2 tablespoons

dijon mustard

2 tablespoons

balsamic vinegar

1 tablespoon

brown sugar

2 ounces

white wine

1 teaspoon

soy sauce

1 teaspoon

minced orange peel

1 teaspoon

fresh chopped rosemary
---
Instructions
Mix all ingredients except for pork in a large Ziploc bag. Place pork tenderloin in the bag and refrigerate for 5 hours, turning a few times so all sides of pork absorb marinade.
Preheat oven to 450°F. Remove pork from bag and pour marinade in a small saucepan. Roast pork on an aluminum foil lined baking sheet for 20 to 25 minutes, or until the internal temperature reaches 145-150°F. Remove from oven and let rest 5 minutes.
Meanwhile, simmer marinade over medium heat and reduce to a glaze-like consistency. Brush glaze all over pork tenderloin and cut into 1/2″ slices.
Prep Time:

5 hours 15 mins

Cook Time:

25 mins
Black Cherry Glazed Pork Tenderloin
Need More Pork In Your Life?
Slow Roasted Pork Belly with Cider-Bacon Jam and Pickled Apple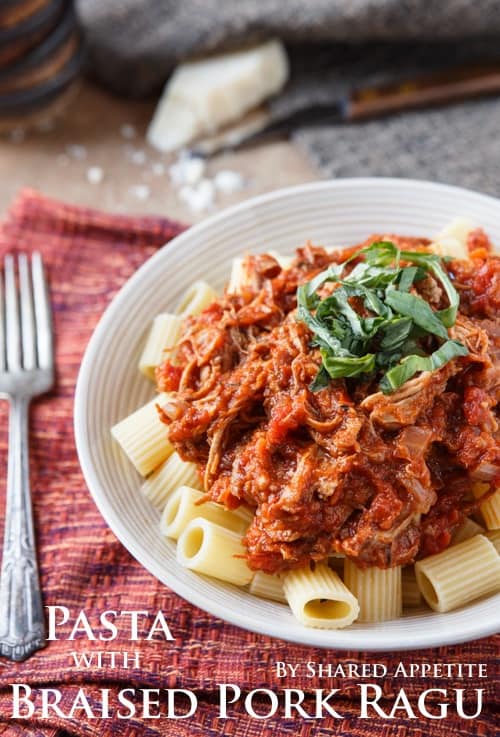 Gluten-Free 5 Ingredient Apple Cider Glazed Pork Tenderloin with Apple Noodles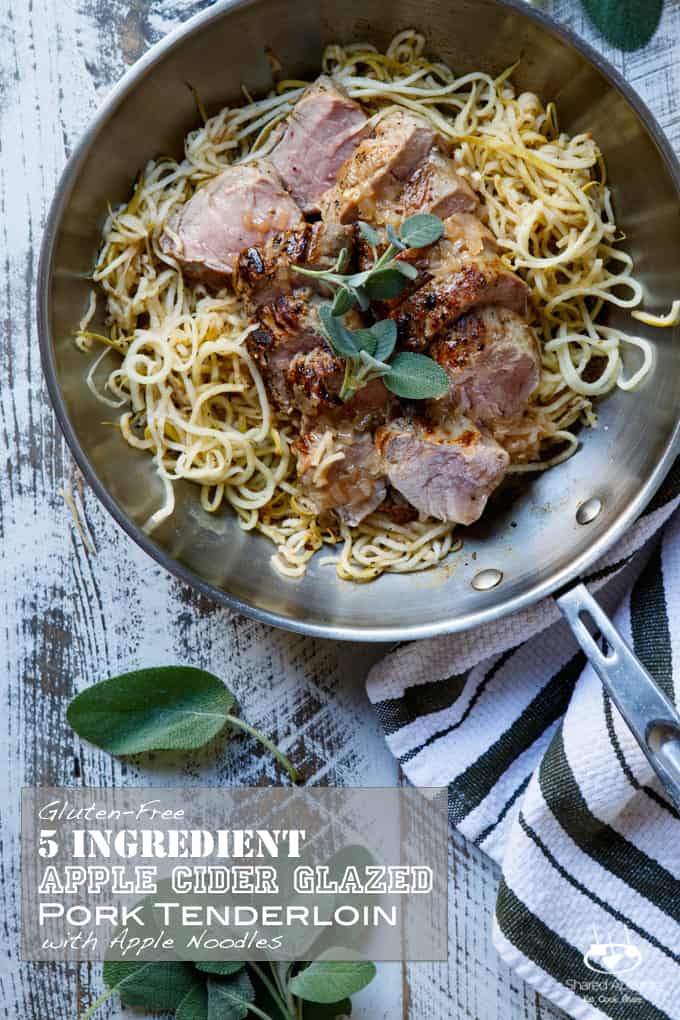 Pork Belly Taos with Ancho Chili Roasted Pineapple, Avocado, and Pickled Onions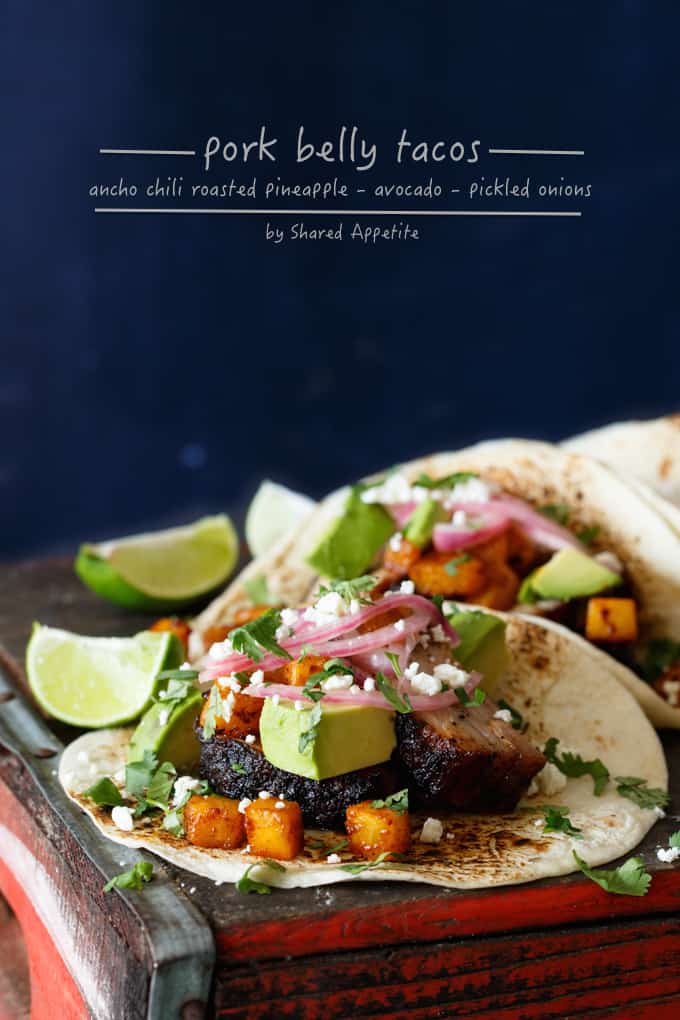 Korean Pork Spaghetti Squash Bowls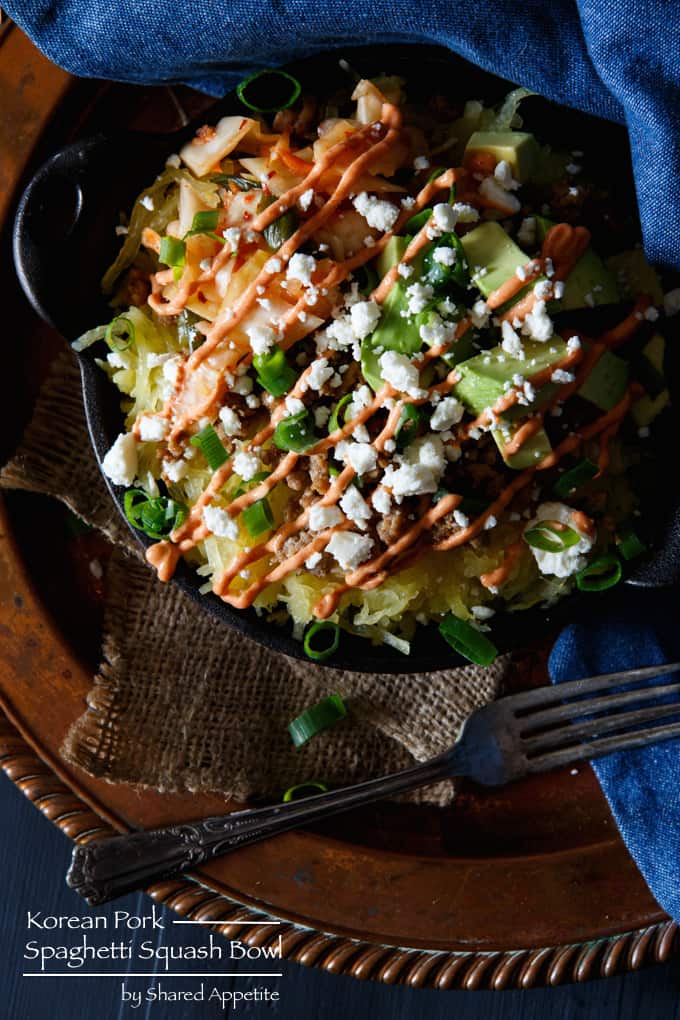 Cinnamon Chili Pork Lettuce Wraps with Apple Corn Salsa