This recipe for Gluten-Free 5 Ingredient Apple Cider Glazed Pork Tenderloin with Apple Noodles is brought to you because I was part of the Every day, care™ project with Whirlpool® as part of a sponsored post for Socialstars. #EveryDayCare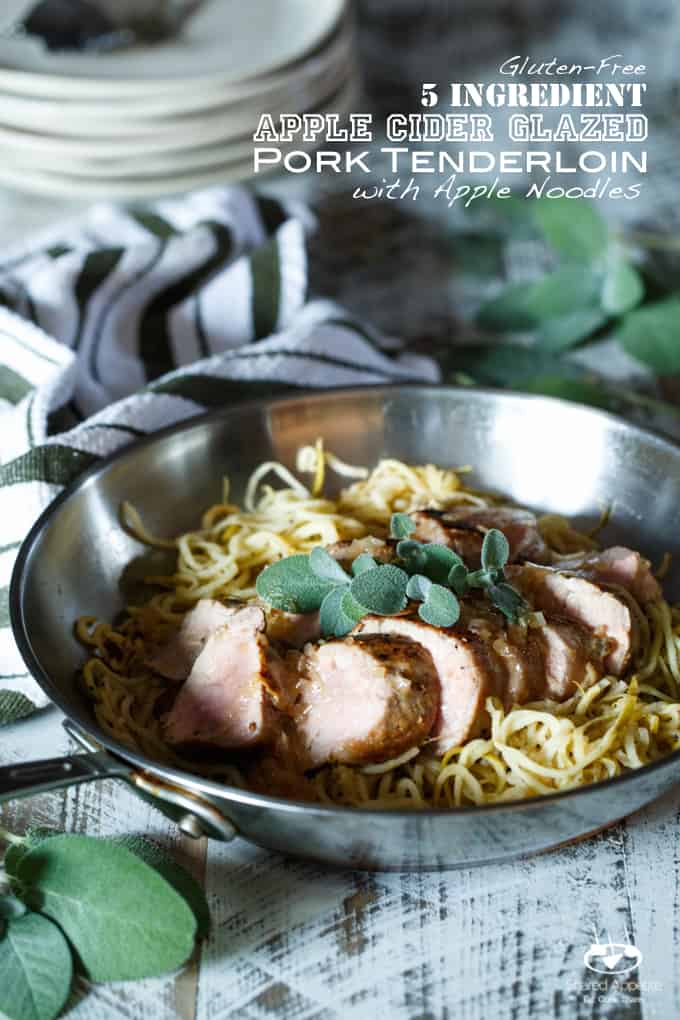 Done in just about 30 minutes, this Gluten-Free 5 Ingredient Apple Cider Glazed Pork Tenderloin with Apple Noodles is a huge-on-flavor Fall weeeknight dinner option!
Ever since Olivia has arrived, I'm pretty sure the washer and dryer have been going non-stop. The girl goes through a ridiculous amount of clothes, burp cloths, swaddling blankets, and bibs. It seems like every free moment Asheley has, she's doing laundry and is well on her way to accomplishing her dream goal of becoming a laundry-folding ninja.
I'm so thankful for her. The amount of care she puts in day after day for our baby girl is tremendous. And yes, my baby's momma also stays on top of doing all my laundry. I can't stand doing laundry. Ugh it's the worst... and she's the best.
But that's why we are a great team. We divvy up the chores and responsibilites around here. Her laundry room? The food store. Asking her to go food shopping is like asking me to run a load of wash. Where's the detergent? How much do I put in? What temperature should that water be at? is replaced with Where's cumin? What brand yogurt do you always get? I can't find the rice cakes!!! Yup... the food store is totally my domain.
I absolutely LOVE the food store. Like, too much. It's not even a chore to me. The key to having a successful food run? Be prepared. Plan out all your meals. And... have a list, organized by where everything is in the store. You'll be in and out in no time.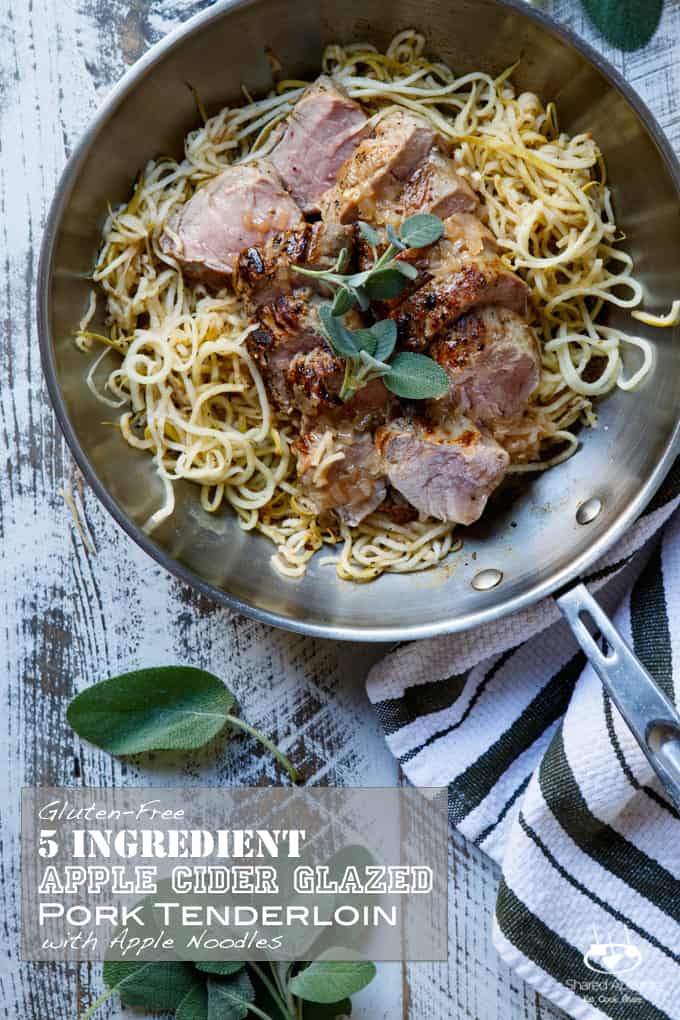 When I'm in a rush and don't plan out our meals for the week, I end up wasting so much more time, energy, and money. I end up taking multiple trips to the store, and usually right after work when I'm already tired and the place is mobbed. Ugh. There is also way more caving into the we'll just do take-out throughout the week. And let's be honest... way less healthier choices. Because you better believe if I need to go out to the food store multiple times a week, I'll be rewarding myself with a pint of this or a package of that.
My mom was the QUEEN of food planning. She'd study those grocery store circulars, plan out all her meals for the week, and would always stick to that shopping list (unless that absolutely adorabe little son of hers somehow convinced her to get him a treat, of course). I guess all those weeks watching her rubbed off on me... and now I get to do the same for my family.
Oh, and don't mind the little pumpkin feet in the photo below. Creating shopping lists now include a baby in one arm. And that, my friends, is the BEST way to create a shopping list 🙂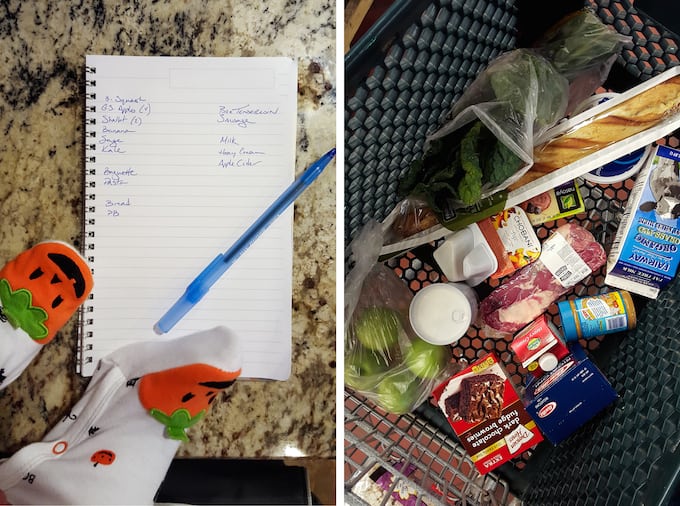 While most people are absolutely obsessed with pumpkin everything this time of year, I'm all about apples. Don't get me wrong, I'm not anti-pumpkin. For proof, see Exhibit-A below... Olivia had her very first pumpkin picking experience a couple weeks ago! But when it comes time to flavors I love, bring on 'da apple.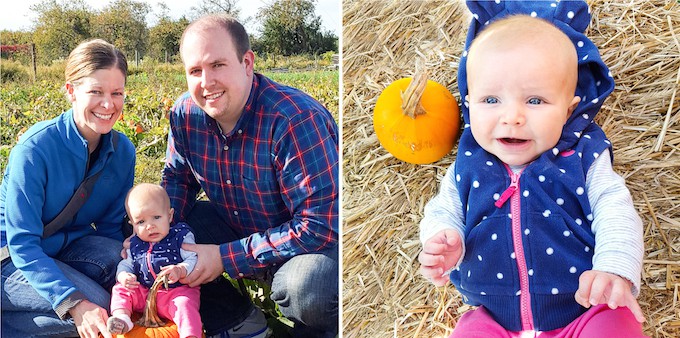 We all have those nostalgic meals our moms made us, don't we? One of mine is Pork Chops, Apple Sauce, and Noodles. Man, I loved pork chop night. And this is my updated version (and, sorry mom... better version) of your pork chop dinner.
Done in just about 30 minutes. Just 5 ingredients (okay, 6 if you include the garnish). Gluten free. And a whole lot of big, bold flavors. This Apple Cider Glazed Pork Tenderloin with Apple Noodles is totally my type of meal.
And let's not even talk about how much fun it is to spiralize apples. Instant noodles... but a whole lot more funner. That's right. Funner.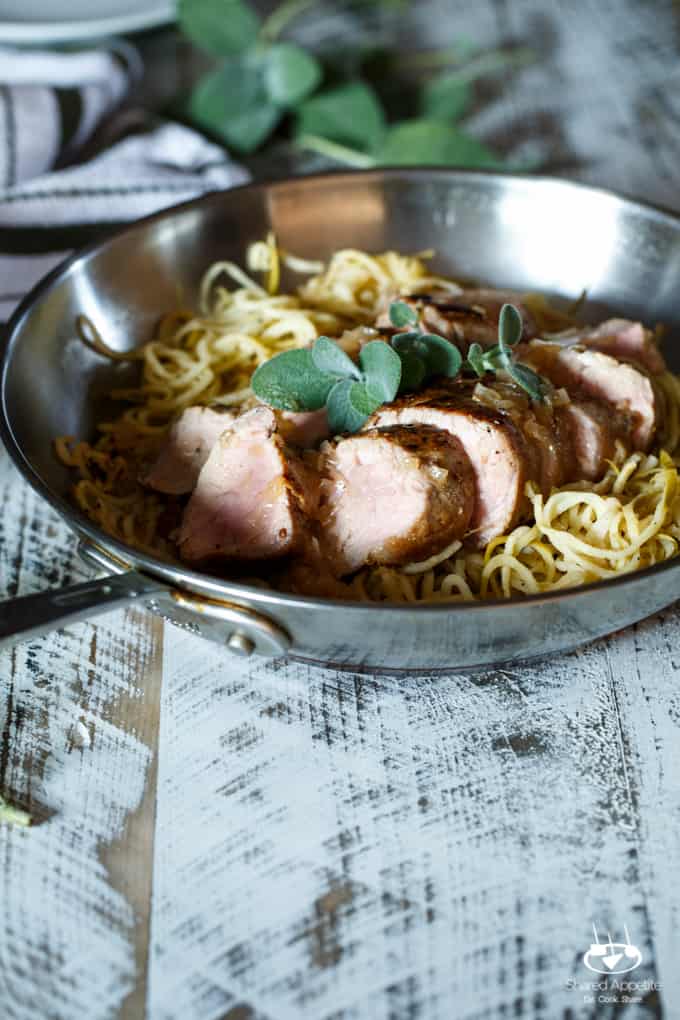 Print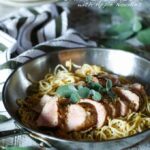 Gluten-Free 5 Ingredient Apple Cider Glazed Pork Tenderloin with Apple Noodles
---
Total Time:

35 minutes

Yield:

4

Servings

1

x
1 ½

-

2

lbs. pork tenderloin

2 tablespoons

olive oil, divided

2

shallots, minced

1 cup

apple cider

¼ cup

apple cider vinegar

2

granny smith apples, spiralized*
Kosher salt
Freshly ground black pepper
Fresh sage, for garnish
---
Instructions
Preheat oven to 400°F. Trim silver skin or any excess fat off tenderloin and season very generously with Kosher salt and freshly ground black pepper. Heat 1 tablespoon of oil in a large oven-safe skillet over medium-high heat and brown pork tenderloin on all sides. Place skillet in oven and roast until a thermometer inserted in the thickest part of the meat is 145°F, about 10-15 minutes. Remove from oven, transfer pork to a cutting board and let rest for 5 minutes.
At the same time you put the pork in the oven, spread out spiralized apple onto a large baking tray, season with Kosher salt and freshly ground pepper, and roast for 10 minutes, stirring half way through.
Meanwhile, heat the remaining 1 tablespoon of oil in a small saucepan. over medium heat. Add the minced shallot, season with Kosher salt, and cook until softened, stirring occasionally, 5 to 6 minutes. Add apple cider and apple cider vinegar, season with Kosher salt and freshly ground black pepper, and cook, stirring occasionally, until reduced to sauce consistency, about 20-25 minutes. Pour any juices left in skillet from the roasted pork tenderloin into the sauce and stir.
Slice pork tenderloin and serve over the apple noodles. Spoon apple cider sauce over the pork and garnish with fresh sage. Devour.
Notes
To see how to spiralize an apple, check out this video
I know I said this is a "5 Ingredient" recipe... and it is! I don't count oil or salt/pepper in the ingredient count, as these are kitchen staples. And sage doesn't count either, because it's a garnish. Well, a necessary garnish. So fine, 6 ingredients if you want to be picky. Jeez. 😉
Prep Time:

5 mins

Cook Time:

30 mins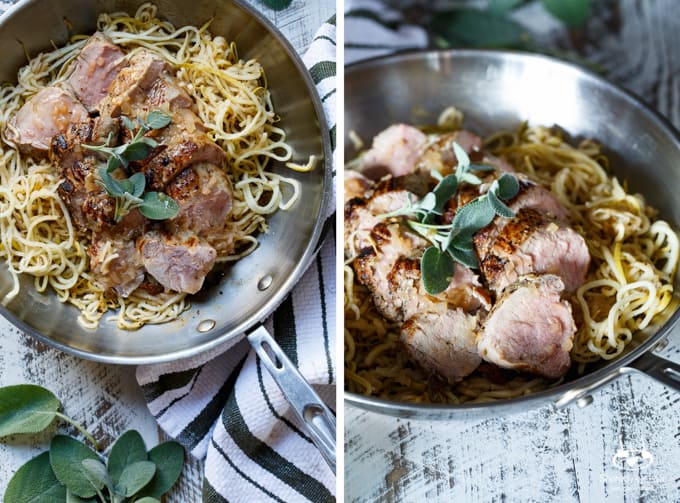 Laundry. Food shopping. It might not be the most glamorous parts of the week, but simple chores like that have the amazing power to make a lasting positive impact on the little ones in our families. Join along with the Whirlpool® Every day, care™ mission, and know how all the little things you do on a daily basis add up to something greater. Check out this video…

Need More Pork In Yo' Life?
Cinnamon Chili Pork Panini with Avocado + Sweet Potato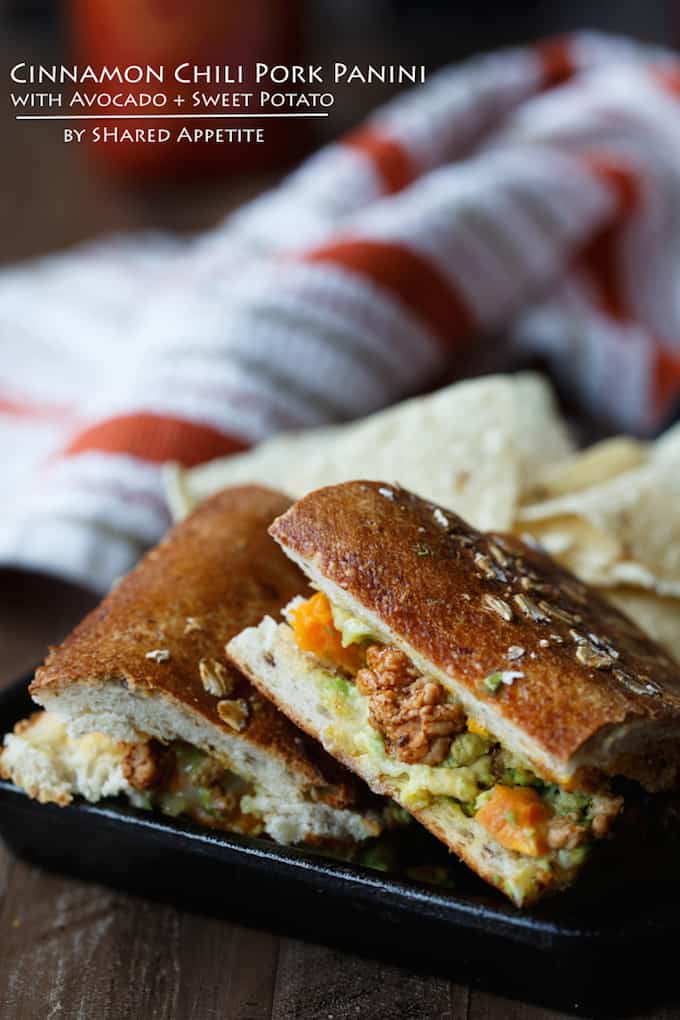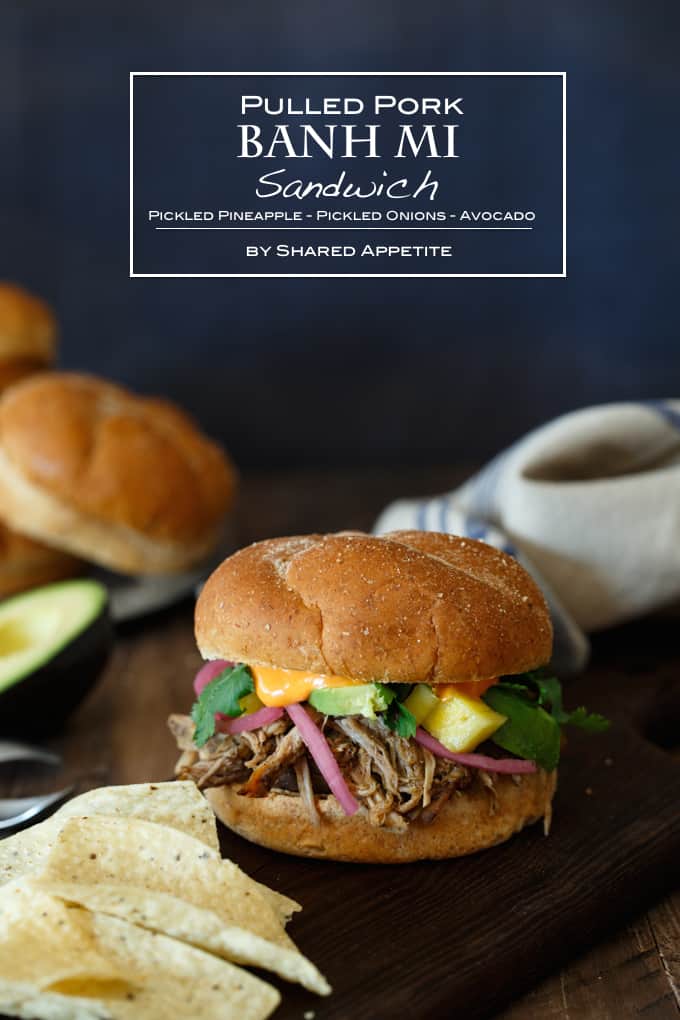 Pork Belly Tacos with Anchi Chili Roasted Pineapple + Avocado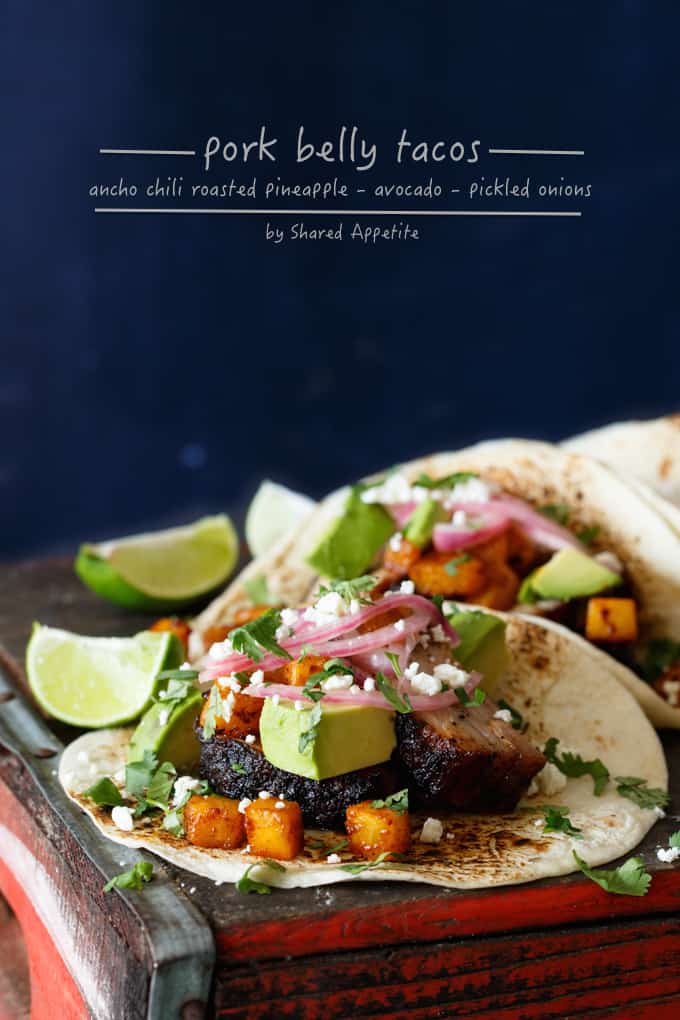 Cinnamon Chili Pork Lettuce Wraps with Apple Corn Salsa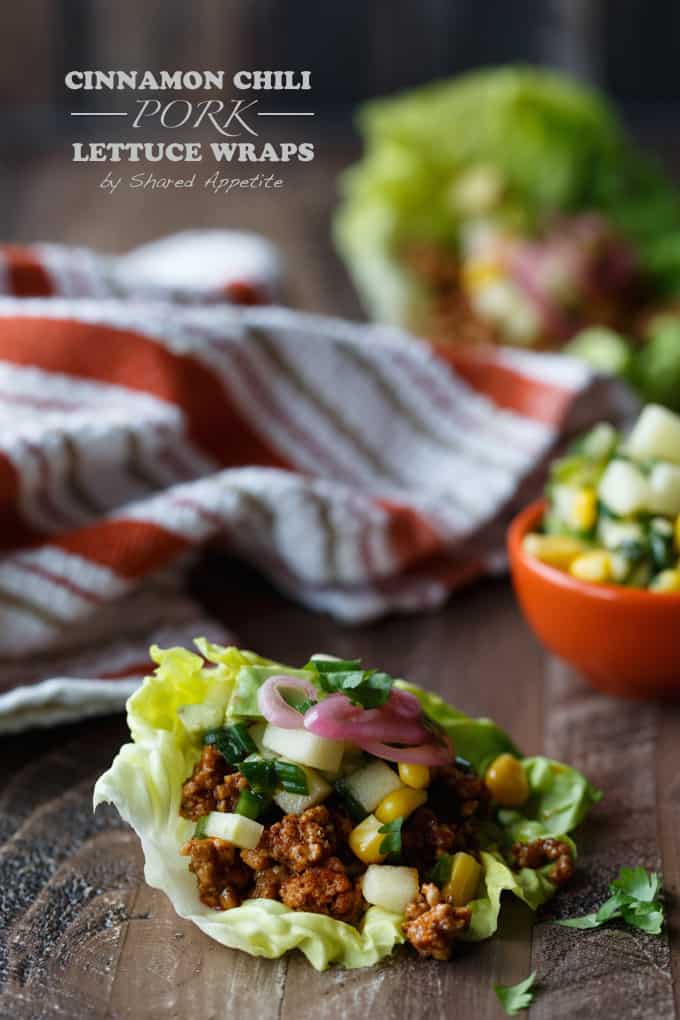 Slow Roasted Pork Belly with Cider-Bacon Jam and Pickled Apple