This post is sponsored by Markerly and BistroMD. As always, all opinions are my own. Thanks for supporting the brands who support Shared Appetite! #bistroMDdiet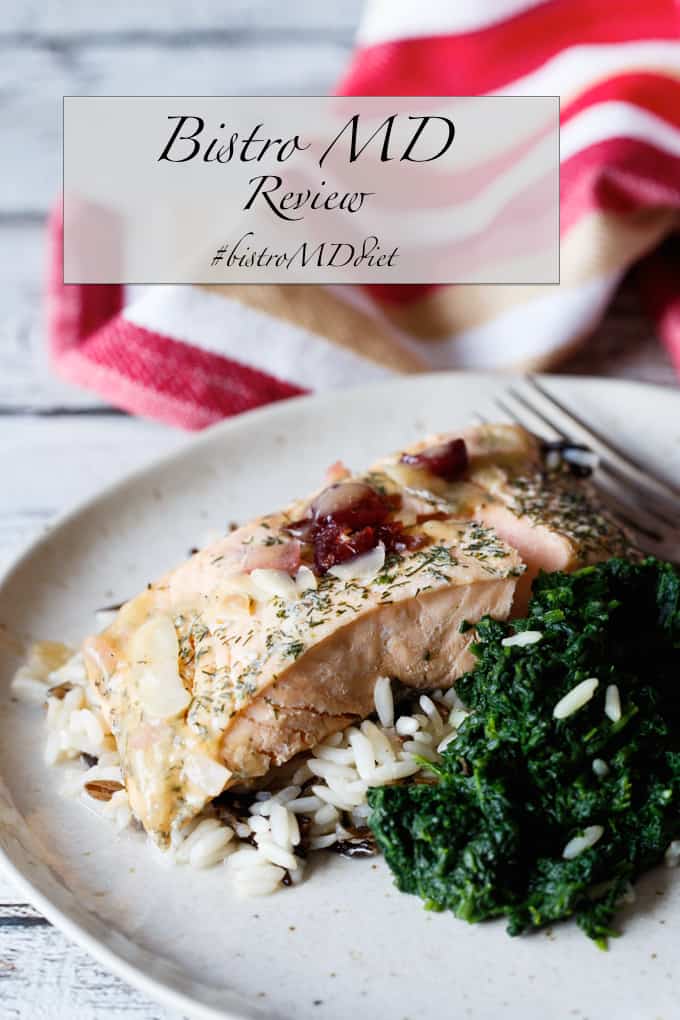 If you're anything like me, you woke up one of these recents days and realized... Whoops. How did I get so squishy? And now, together with the majority of the rest of America, we've all made promises to ourselves to eat better. And hopefully get less squishy.
BistroMD hooked me up with a sampling of their menu recently to take for a little test drive. And I gotta say, if you're a busy person that's looking for a complete meal program, this definitely could be it.
What's BistroMD? I thought you'd never ask.
BistroMD is a healthy, balanced meal delivery service that uses natural and whole ingredients. Heck, they even have a gluten-free program as well!
All meals within the BistroMD program are designed by physicians and prepared by chefs to achieve successful weight management. Meals include lean proteins, complex carbohydrates, and healthy fat ratios that helps get your metabolism working. You can read about some of their success stories here.
Even better, BistroMD is committed to using ingredients from responsible sources... environmentally-responsible seafood, rBGH-free beef, hormone-free chicken, and partnerships with local, family-owned farms whenever possible. You won't find any Trans fats, artificial colorings, MSG, chemical fillers, nitrates, added sulfites, or aspartame in their entrees.
So here's the deal. Sometimes you want to lose weight, but you're busy. You don't always have time to be making healthy meals optimized for your own diet plan (plus cooking something else for the rest of your family).
BistroMD makes it incredibly easy. You get individually-portioned frozen meals delivered to your door weekly. They've got a ton of breakfast, lunch, dinner, and even snack menu options to keep it interesting.
All meals just take 3 to 5 minutes in the microwave. Even the busiest people I know have time to heat something up in the microwave. And listen, I know what you're thinking. Frozen meals suck.
And you know what? You're right. Most frozen meals are disgusting. But to be completely honest, I was pleasantly surprised by a bunch of BistroMD's meals. In full disclosure, sure some are better than others. Of course some tasted a bit more frozen meal-like. But they have some real winners on their menu that I would happily eat again.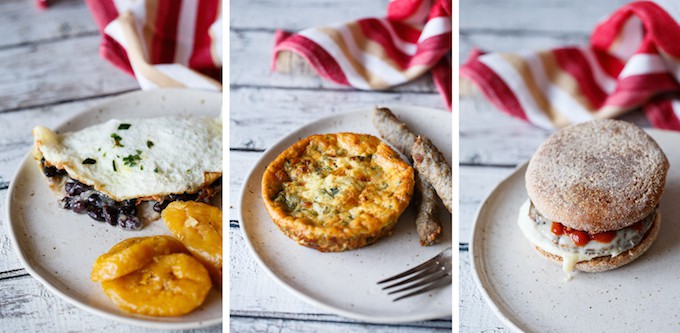 BREAKFAST
Black Bean Egg White Omelet with Sweet Grilled Plaintains - this was absolutely delicious and I would totally eat this again. I drizzled some sriracha on the omelet and the plaintains were the perfect side bite.
Artichoke, Spinach, and Roasted Red Pepper Frittata with Turkey Sausage - although the frittata was a little dry (nothing a little ketchup or sriracha can't fix), the sausage was really tasty and nicely seasoned with sage.
English Muffin Sandwich with Egg, Turkey Sausage, and Cheddar - who doens't enjoy a breakfast sandwich? The turkey sausage had a really nice flavor and with an added condiment like ketchup or sriracha, this sandwich is a great way to start my morning.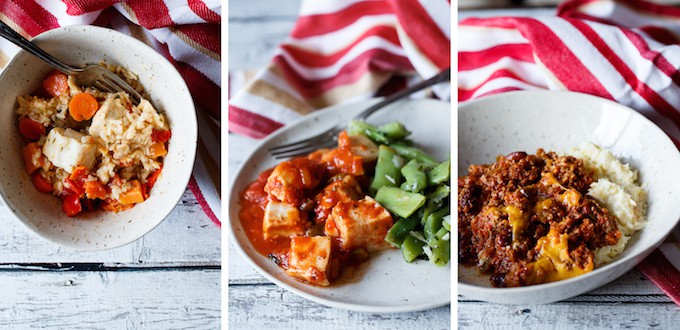 LUNCH
Turkey and Beef Chipotle Chili with Corn Pudding - definitely the best lunch offering I sampled, the corn pudding was the perfect chili accompaniment. Like, seriously, I don't know why I never thought of that before. You better believe for now on, whenever I make chili, I'm making some corn pudding for the side!
Both the Red Thai Curry Chicken and Chicken Cacciatore with Italian Green Beans were unfortnately misses for me (but hey, that's why they have a huge menu with tons of options).
DINNER
Braised Beef with Mushroom Marsala and Linuini with Italian-Style Green Beans - I was shocked how tender the beef was. No knife necessary... I enjoyed this one!
Roasted Turkey Breast with Cranberry Chutney and Wild Rice and Butternut Squash - this was a bit of a miss for me.
Roasted Norwegian Salmon with Dried Cranberries, Toasted Almonds, and Wild Rice, with a Lemon Dijon Dill Sauce - I have to admit, I thought this was going to be nasty. I mean, a frozen salmon dish in the microwave? But seriously, this was pretty impressive. It had a really nice contrast of flavors and textures.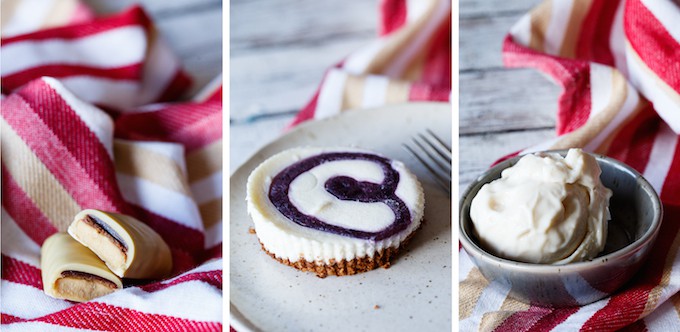 SNACKS
Strawberry Cheesecake Protein Bar - this was a mighty tasty protein bar! This is a healthy snack I can totally get behind. They have a bunch of different flavored protein bars to choose from too.
Sugar Free Blueberry Cheesecake - this was pretty good, especially for being sugar free.
Vanilla Protein Gelato - this was a big miss for me unfortunately. The texture was a bit weird and I didn't enjoy the flavor.