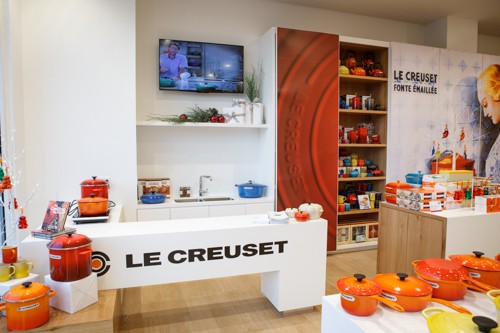 This post brought to you in conjuction with Le Creuset. Thanks to Le Creuset for giving me a personal tour of their newest signature store and a cool little gift bag of a few Le Creuset goodies! All views and opinions, as always, are completely my own.
Random fact. I am slightly obsessed with Le Creuset. Specifically, I'm a healthy hoarder of their flame orange products. Cookware, bakeware, kitchen tools and gadgets… I'm a proud owner of many (many) of them. And here's some music to my ears: Le Creuset has opened it's very first signature store in New York. And where is that store, you ask? Oh, only a short drive from my home. This could be dangerous.
When Le Creuset invited me to take a look at their inaugural NY signature store, I jumped at the chance. Hey, if nothing else, I can get some good ideas of what Asheley can get me for Christmas 🙂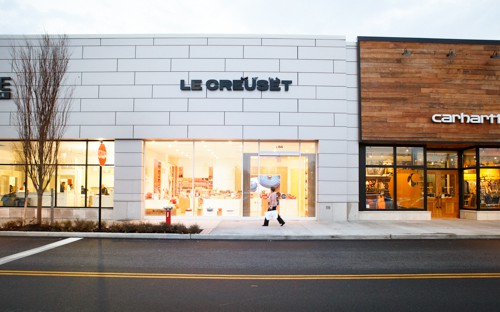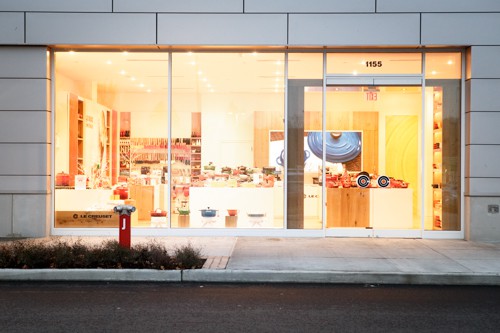 The new section of shops at the Walt Whitman Mall in Huntington, NY is simply beautiful. It turned this regular looking suburban mall into a stunning shopping complex (along with a couple new restaurants I'm thinking I need to try). And even all the way from the road, you can totally see the Le Creuset storefront glowing. It gently whipsers welcome, come on in.
And welcomed I was, by one of the regional managers from Le Creuset who proceeded to give me a personal tour of the state-of-the-art retail space. First stop, a quick look at their demonstration kitchen where in-store demonstrations using different types of Le Creuset cookware will take place every weekend. If you're in the area this weekend, they'll be having cooking demos at 1 pm on both Saturday and Sunday.
We got talking about what Le Creuset pieces I currently own, and that conversation went on for quite awhile. Much longer than she expected. Apparently I own a lot of stuff. That's right, I have a lengthy collection of flame orange awesomeness. I'm not a hoarder, I promise.
Just look at these beautiful flame orange products. Can you blame me? I want them all: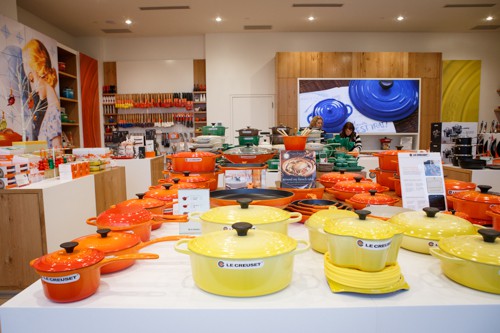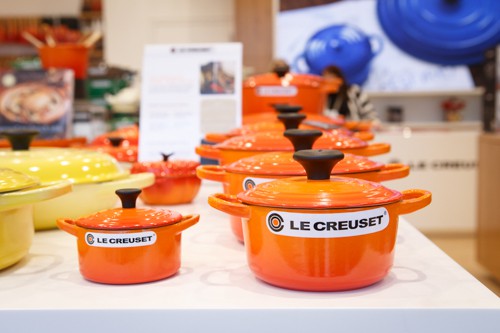 Here's an overview of the shop. It offers a wide selection of Le Creuset products including their iconic cast iron and stainless cookware, stoneware, bakeware, wine accessories, kitchen tools and more.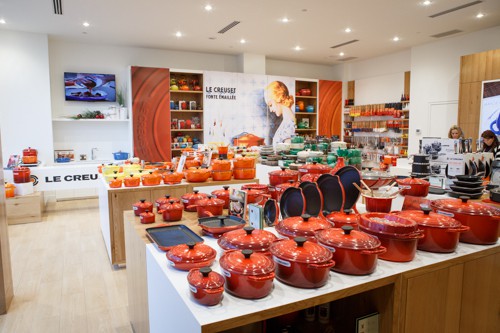 Apparently the cherry is one of their best sellers.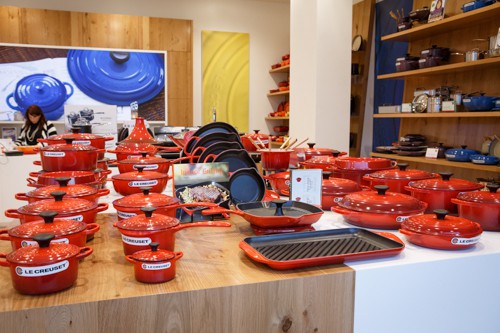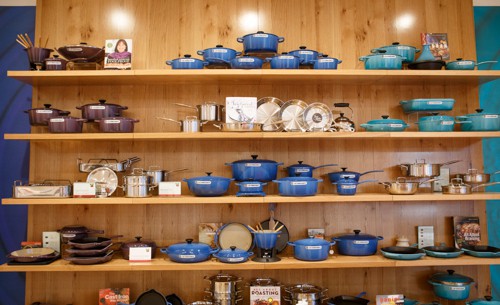 This was one Le Creuset product I had no idea existed and am pretty excited about: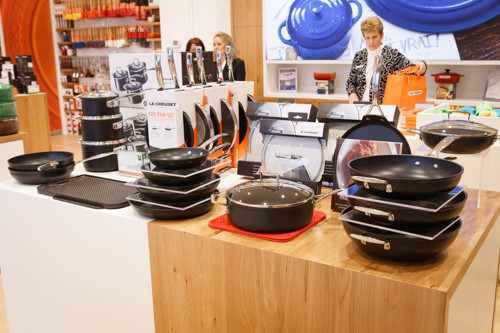 It's nonstick cookware. No, no, not like your typical nonstick stuff. With the Le Creuset version, even if it gets a scratch on its surface, the cookware is still safe to use (unlike the usual nonstick stuff that leaches harmful chemicals once it gets scratched). Asheley, if you're listening, I wouldn't mind one of these fry pans. Just saying. Wink, wink.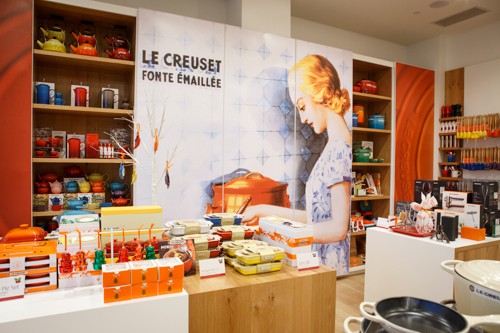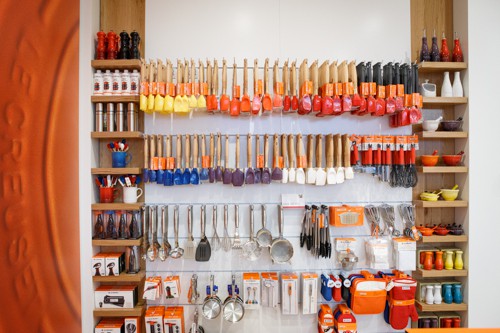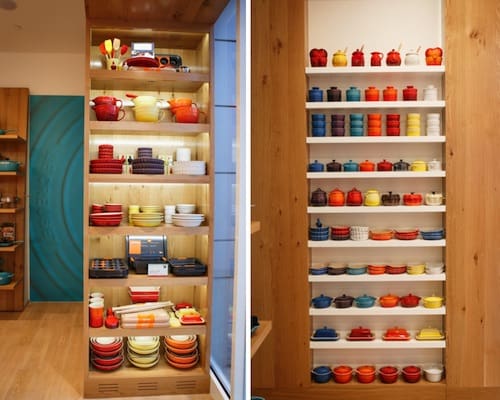 Teapots. Wine accessories. Dinnerware. Serving platters and bakeware. Kitchen utensils. This store has it all. And no matter what color you're into collecting, they have it. Oh, and if you are one of those people that like to mix and match your Le Creuset pieces, apparently that's pretty normal too.
And hey, why don't you stop by this weekend if you're in the area and get a free gift. Just print out the following coupon and bring it with you: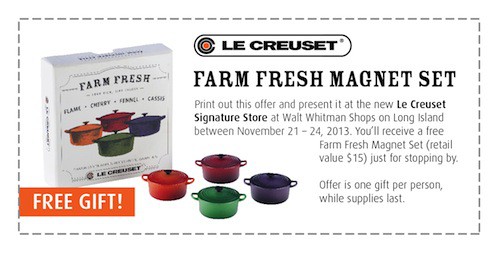 I'll be going back real soon with Asheley. I need to give her some Christmas gift ideas for her loving, wonderful, handsome husband. 🙂
Le Creuset Walt Whitman Shops (Mall) 160 Walt Whitman Road, Space 640 Huntington Station, NY 11746 631-223-7070 Monday – Saturday 10 am – 9:30 pm Sunday 11 am – 7 pm