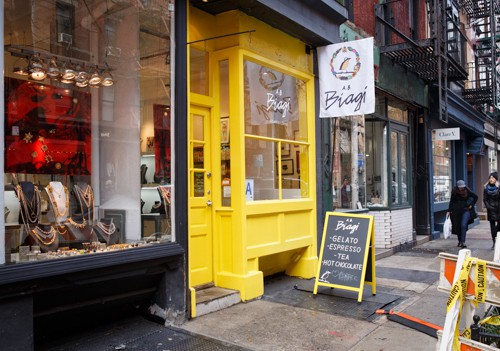 Gelato. There's a new player in town. Welcome A.B. Biagi and his incredible gelato to NYC's Nolita neighborhood.
I was lucky enough to travel to Italy with my family right after graduating from undergrad. Sorrento. Rome. Florence. Venice. Some little towns in between. We saw it all. And it was all phenomenal.
I was much (MUCH) less into the whole food scene back then. What do you mean you don't have Penne alla Vodka in Italy?! Yea. I had no clue.
Everything we ate, of course, was nothing short of amazing. I can't wait to go back, now that I actually have some sort of food education and passion for eating.
I can remember eating gelato pretty much every day, any chance I got. It was like nothing I ever experienced... so much better than anything I ever tasted back home.
The good news is that I don't need to travel across the Atlantic to get my gelato fix. It's right here in my own backyard. Well, figurative backyard.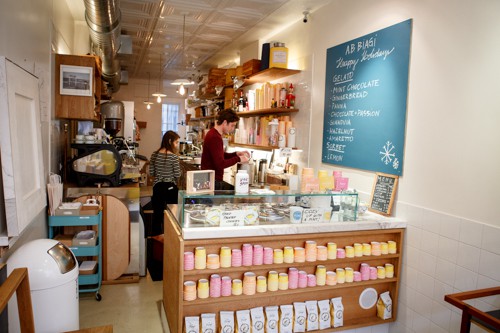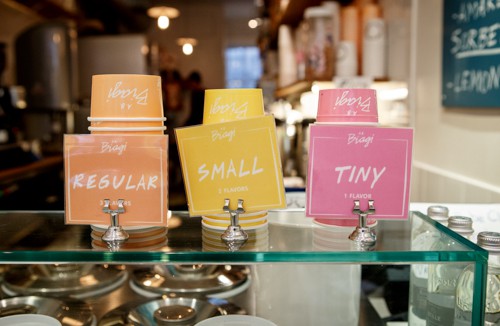 There are a bunch of really fine gelato shops scattered around the city, many of which I've already scouted out and a few I've already deemed my trusty favorites.
But now there's a new player in town.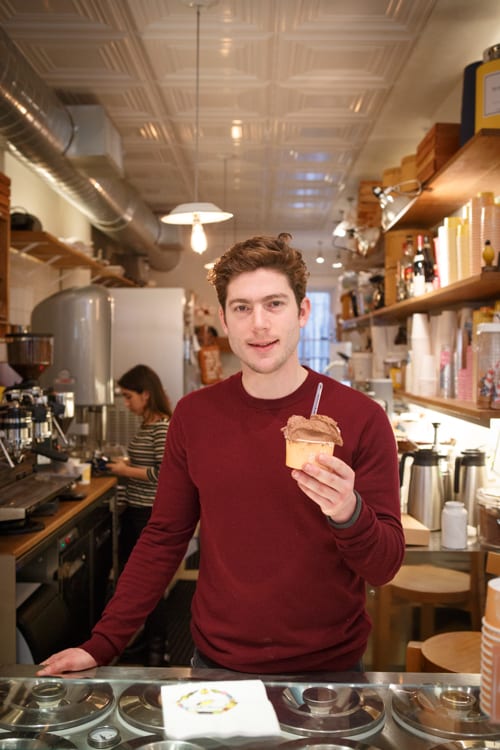 Meet A.B. Biagi.
Antonio.
Born into an Italian family, his love of gelato started early. Growing up in the Brazilian countryside, his family adapted gelato recipes utilizing local fruits and using techniques to help it stand up to the crazy tropical heat.
And after training for seven years throughout Italy and France alongside master gelato producers, he's brought his gelato skills to NYC's Nolita neighborhood.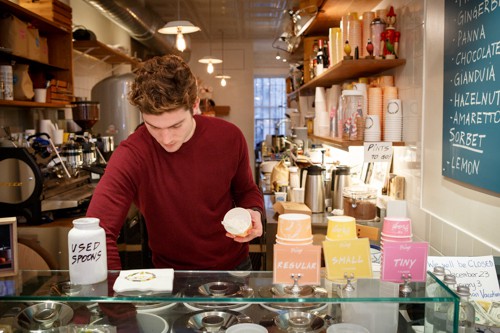 When Antonio invited me to his shop to sample his gelato, I jumped at the chance. Wouldn't you?!
The man is truly passionate about gelato. He takes a lot of pride in his work, and is genuinely excited to share it with his customers. There's something really refreshing and satisfying about that. Like, his eyes lit up as I sampled each flavor, having hopeful anticipation that I would taste the love he puts into each homemade batch of gelato.
And you know what? I can.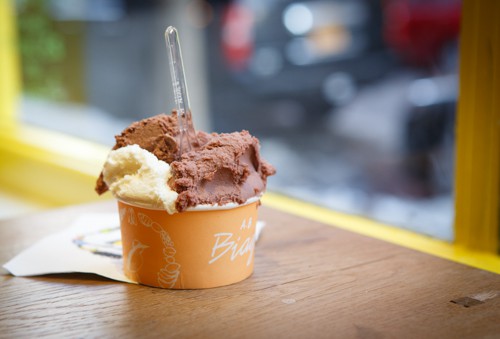 Every sample I tasted had a super creamy, intensely pure, rich flavor. Even though it's of course thicker and denser than ice cream, a characteristic trademark of the frozen Italian concoction, A.B. Biagi's gelato somehow maintains a beautifully light texture.
Antonio keeps his gelato between -6 to -12°C (depending upon external temperature fluctuations) in order to maintain its optimal silky-smooth texture.
You really can't go wrong with any flavor. They'll change regularly, but always be on the lookout for ones that highlights the flavors of his Brazilian childhood. The hot chocolate fudge is an incredible topping choice, and literally tastes just like hot chocolate... only better.
Don't worry my vegan friends. You're welcome at A.B. Biagi as well. Antonio mentioned that his vegan Peanut Butter, made with almond milk, is an extremely popular flavor at the shop (and it is very good), but personally I was absolutely floored by the flavor and texture of the Açaí Banana. Like, it's literally mind-blowing how creamy and silky is, especially considering there is absolutely no milk in it at all.
Next time you're in the neighborhood, make sure to stop by and grab some amazing gelato at A.B. Biagi. And be on the lookout for Antonio. Say hi. He'd love to chat about his gelato 🙂
A.B. Biagi 235 Elizabeth St
(between Houston St & Prince St)
New York, NY 10012
(Nolita) 212-219-8094
Current Flavors
Stracciatella Coffee Chocolate
Pistachio
Hazelnut
Vegan Peanut Butter Açai & Banana
Lemon Sorbet
You may want to also check out...
The Top 10 Foods You Have To Eat In NYC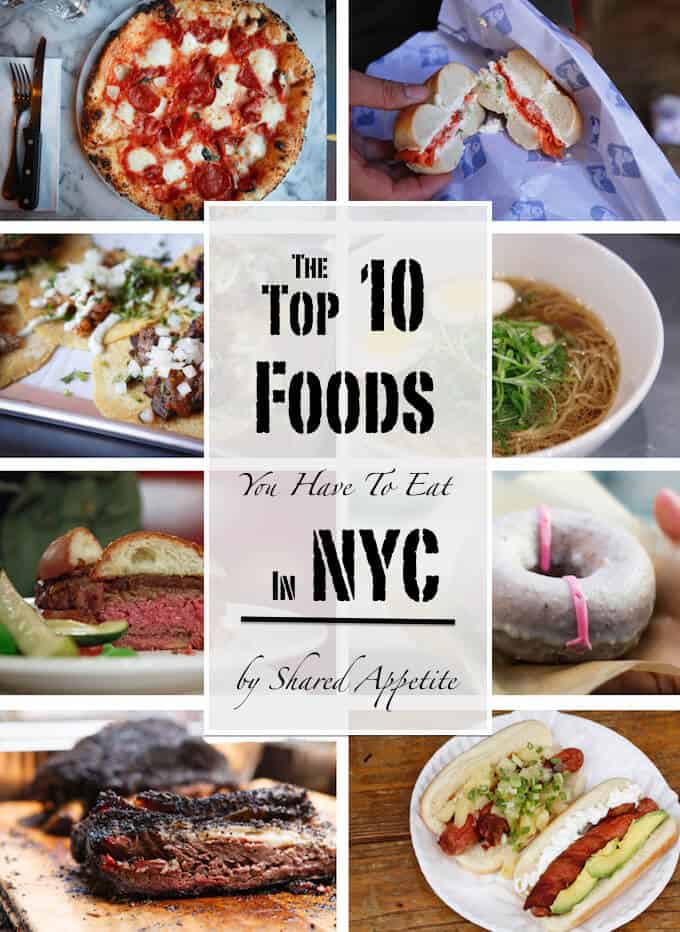 The 10 Best Ice Cream and Frozen Treats in NYC