Sometimes you are in the mood for that fancy, elusive dinner at the newest trendy restaurant that every blog and social media outlet are buzzing about.  But then there are those times when you want some cheap, filling, totally satisfying, down-to-earth, honest-to-goodness comfort food.  It still has to be really tasty, but the chefs don't need tweezers to plate the food and you don't need a reservation several months ahead of time (or, like the newest "trendy" restaurants, hope for a table because they don't even take reservations).
Welcome to the Lower East Side's C & C Prosperity Dumpling, where $1 has never tasted so good.  If you have $2 to spare, you can eat like royalty.  With the extreme popularity of the original Prosperity Dumpling located just a short distance away on Eldridge Street in Chinatown, this sister dumpling joint is located in the heart of the Lower East Side at 69 Clinton Street.
As you walk into the tiny interior of C & C Prosperity Dumpling, you will first notice the "minimalist decor".  It's pretty much bare bones and leaves much to the imagination... but hey: it's clean (Grade "A" health rating), bright, and has a decent amount countertop seating.  What more could you ask for?
That guy taking your order at the window is literally always there.  Every day.  All day.  And those ladies in the back of the restaurant?  I have never seen them NOT constantly filling and shaping dumplings to keep up with the demand.
There are several types of dumplings available, but you are going to want to get the Pan Fried Pork and Chive Dumplings.  In fact, if you just tell the guy "dumplings", that's exactly what he  will give you.  I've never seen people order anything but those types of dumplings.  They come 4 to an order, and that's right, it's only $1.  ONE DOLLAR!
Disclaimer:  4 dumplings for a $1 is an amazing deal.  Even more so, there are some places down on Eldridge Street in Chinatown that sell 5 dumplings for $1, including the original Prosperity Dumpling.  However, C & C Prosperity Dumpling makes more sense to me personally for a couple reasons:  First, I'm more often hanging out in the Lower East Side than I am walking around Chinatown.  And compared to the original Prosperity Dumpling, I think these dumplings are actually better (less greasy, for one) and there is an actual interior large enough to breathe in and find a place to sit.
(spoiler alter: stay tuned for a Chinatown Dumpling Tour post in the next week or so!).
The dumplings are pan fried in large batches within a big, shallow, round cast iron pan.  The high rate of turnover ensures that your dumplings are always going to be fresh.  The golden-brown crust that forms on the bottom of the dumplings is crispy awesomeness, and the wonton wrapper overall has a nice chew to it but isn't too thick or gummy.
The dumplings are generously filled with pork and Chinese chives.  They are nice and juicy, albeit with a little hint of greasiness to them... but c'mon now, that's part of the comfort food fun!
Feel free to cover those dumplings in the watered-down Sriracha, as well as bottles of vinegar and soy sauce.
Look at the filling of this dumpling:  Big, meaty, and juicy.
I've brought many, many people to C & C Prosperity Dumpling. Everyone leaves there amazed by the quality (and price) of the dumplings.
Besides those fabulous wonton-wrapped bundles of joy, you are totally going to need a Sesame Pancake.  Served up just by itself, these bad boys are also just a buck.  I've tried the sesame pancake filled with duck ($2-ish) but it was very gamey.  If I were you, I would go for the Vegetable Sesame Pancake ($1.25), which is filled with lightly pickled carrots and cilantro.
The sesame pancake is has and incredible texture: a thin crispy exterior gives way to a fluffy, doughy interior.  The pickled carrots add a great crunch and the acid brightens up the pancake.
Before you leave, just a little tip in case you want to bring some dumplings home to cook up:  they sell their dumplings frozen... 50 dumplings for only $10!
Still hungry?  While you are in the area, check out some of my other favorite places:  The Meatball Shop, Doughnut Plant, Big Gay Ice Cream, Dessert Truck Works, or Mexicue.
You may want to also check out...
The Top 10 Foods You Have To Eat In NYC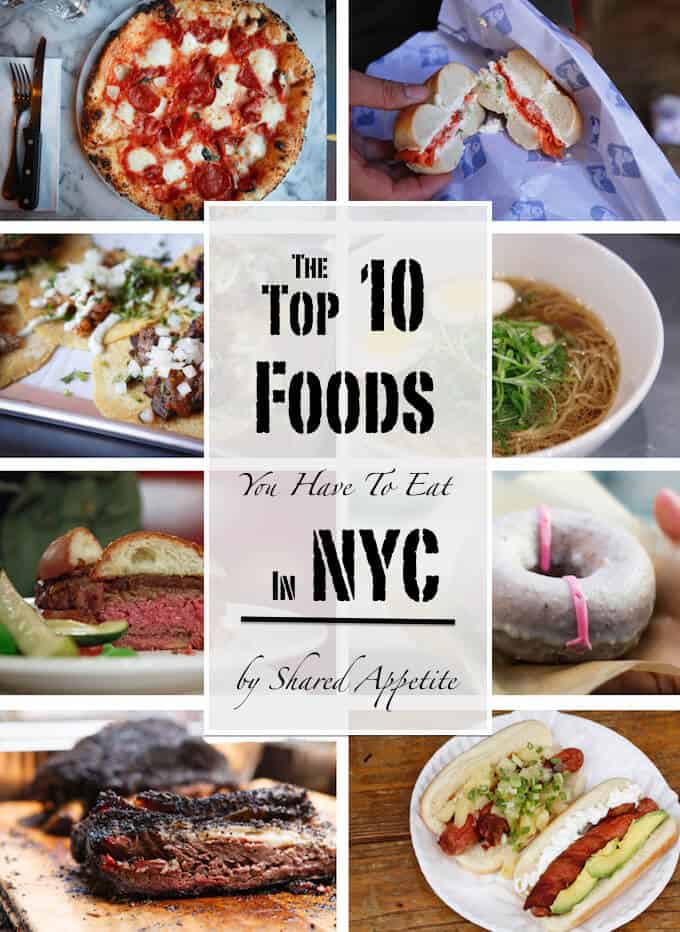 The 10 Best Ice Cream and Frozen Treats in NYC