We all have that "go to" meal... that one thing that we eat time and time again when we can't think of what else to cook or we don't have any energy to devote to trying a new recipe or idea.  It's normally that tried and true dish that we can prepare with one eye open and one hand tied behind our back.  It's familiar, it's trustworthy, it's delicious.  The same goes with dining out. When you have that trusted restaurant that you just absolutely love and adore, it is easy to head there when you have guests in town, want to show off an amazing and affordable New York City meal to your friends or family, or when you just can't think of what else to eat!  For me, this place first and foremost has to have great, simple food with high quality ingredients.  It has to have a fantastic ambience with dynamic energy, a friendly waitstaff, and with these economic times, the restaurant has to be easy on the wallet.  Otto Enoteca and Pizzeria is that place for me.

Otto is the brainchild of Iron Chef Mario Batali and  restauranteur Joe Bastianich.  Known for his signature orange crocs, Mario Batali is one of the most recognized and respected chefs in America.  Along with his business partner Joe Bastianich, Mario has more than fifteen restaurants throughout New York City, Los Angeles, and Las Vegas.  He also recently opened a gourmet Italian mega-marketplace right next to the Flatiron building and Madison Square Park called Eataly.
Otto, meaning "8" in Italian, is located just down the block from Washington Square Park, steps from 5th avenue and coincidentally on "8"th street.  Otto first opened its doors in 2003 and soon after became a hotspot for foodies, local NYU college students, and everyone in between.  Modeled after an Italian train station, the restaurant gives diners a "train ticket" upon check in.  Your table is ready when the Italian city on your train ticket is shown on the train ticker board (think Penn Station). 
Walking into Otto, you first notice the enoteca area, with several marble-topped standing tables casually arranged next to the bar.  During off-peak dining hours, you can explore Italian wines at the many wine classes Otto offers each month.  However, when the restaurant is in full swing, the enoteca area is constantly abuzz with numerous conversations, wine glasses clinking, and antipasti being cranked out in the semi-open kitchen.  There is an amazing vibe that everything is good in the world within this little space of wine and antipasti heaven!  Some people come with a group just to hang out in the enoteca area, while others enjoy a pre-dinner snack as they anxiously await for their table.  If you have a long wait before dinner, embrace it.  Stand at a table, get a menu, and just enjoy the experience of casual Italian eating at its finest.   
As you find your way to the dining room, you will be greeted with a server bearing gifts of breadsticks and some awesome rustic bread.  They will also ask you if you want bottled water or tap water.  Go with the tap water.  Otto is a "certified green restaurant" and they have a fantastic filtering system for their water.  Save your money and buy some more food and wine instead.
The menu is four pages, three of which is an extensive wine list with bottles to fit anyones budget.  The wine is categorized by Italian region, but don't be overwhelmed if you don't know what to order.  Your waiter or the sommelier (wine director) on duty will be more than happy to recommend a bottle in your price range.  One of my favorites is the Bastianich Rose (about $29).  If you prefer just a glass of wine, they also have a daily wine by the glass list.  As far as food, you really cannot go wrong.  Get what you like, try some items that you think you may like, and DEFINITELY try something new that you never would think about ordering.  The fantastic thing about Otto is nothing on the food menu is expensive, so show some courage and try something new!  If you don't like it, no biggie, it was only a couple bucks anyway.
Here are some recommendations of what I love to order at Otto:
Antipasti
Get a bunch of antipasti and share it.  This is your time to try something new!  There are house-cured meats, a nice selection of seasonal vegetables, fish, artisan cheeses, and salads.  The vegetables and salads do change seasonally.  However, my favorite vegetable antipasti is a mainstay on the menu:  Eggplant Caponata.  It is amazing.  You have to order it.  Actually, get 2 orders of it, it's that good.  I also enjoy the Artichokes and Fregola (fall),  Roasted Brussels Sprouts (winter),  Summer Corn and Fregola.  In the winter, I highly recommend the Winter Caprese salad:  Slow oven-roasted tomatoes tossed in algrodolce (the Italian sweet n' sour simple syrup of red wine vinegar and sugar), buffalo mozzarella, and a delicious fresh pesto garnished with pine nuts.  It is so good and so comforting.  I make a version of the salad at home and although I love my version and think it rivals Mario's, the cheese he uses is light years better than anything I can find.  I would also highly recommend getting a couple cheeses to share.  My fiance loves the Coach Triple Cream, and I really like the Aged Peppercorn.  The best part about the cheese is what comes with it: truffle honey, amareno cherries, and an apricot mostarda.  Take a bit of cheese, dip it into one of these delectable sides, and enjoy!  
Pizza and Pasta
 You will see two columns of griddle-cooked pizzas.  The left column contains pizzas without sauce, and the right column has pizzas with sauce.  Once again, you can't really go wrong, but here's what I get... I like to go simple with the pizza, a classic yet perfectly prepared Margherita D.O.P.  
The simplicity of the pizza really lets the ingredients do the talking:  buffalo mozzerrella, fresh basil, and  tomato sauce (Batali actually uses Pomi strained tomatoes for the sauce) that is velvety smooth and richly intense.  Perfection!
The pasta is almost always cooked to a perfect al dente (although there has been an instance or two out of the 40 or so times I've been there that the pasta was borderline undercooked).  Hands down, the best pasta on the menu and the best pasta I've probably ever had is the Taccozette con Stracotto.  
Taccozette is pretty much the lasagna noodle's "mini me".  The con stracotto part is where it's at:  warm braised pork shoulder (think pulled pork, but braised instead of smoked)... the pork is so flavorful and it just melts in your mouth.  The pasta is finishes cooking in the sauce so the flavor is absorbed into every bite.  A bit of fresh basil tops off this perfect pasta dish.  

Gelato
Full yet?  I'm sure you are... but don't even think about leaving before dessert.  Otto's Meredith Kurtzman is a gelato genius.  The impeccable flavor is equally matched by it's unbelievable texture.  The gelato is so smooth, so rich yet delicate, so perfect.  The gelato and sorbetto menu changes seasonly, but my favorite is a mainstay:  Olive Oil Gelato.  Now, if you are at all questioning how this could be good... stop it right now, get in the car, go to Otto, try it, and then slap yourself for ever having that thought in the first place.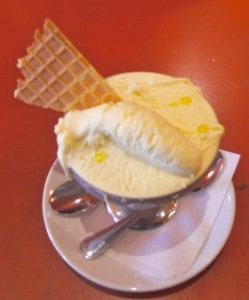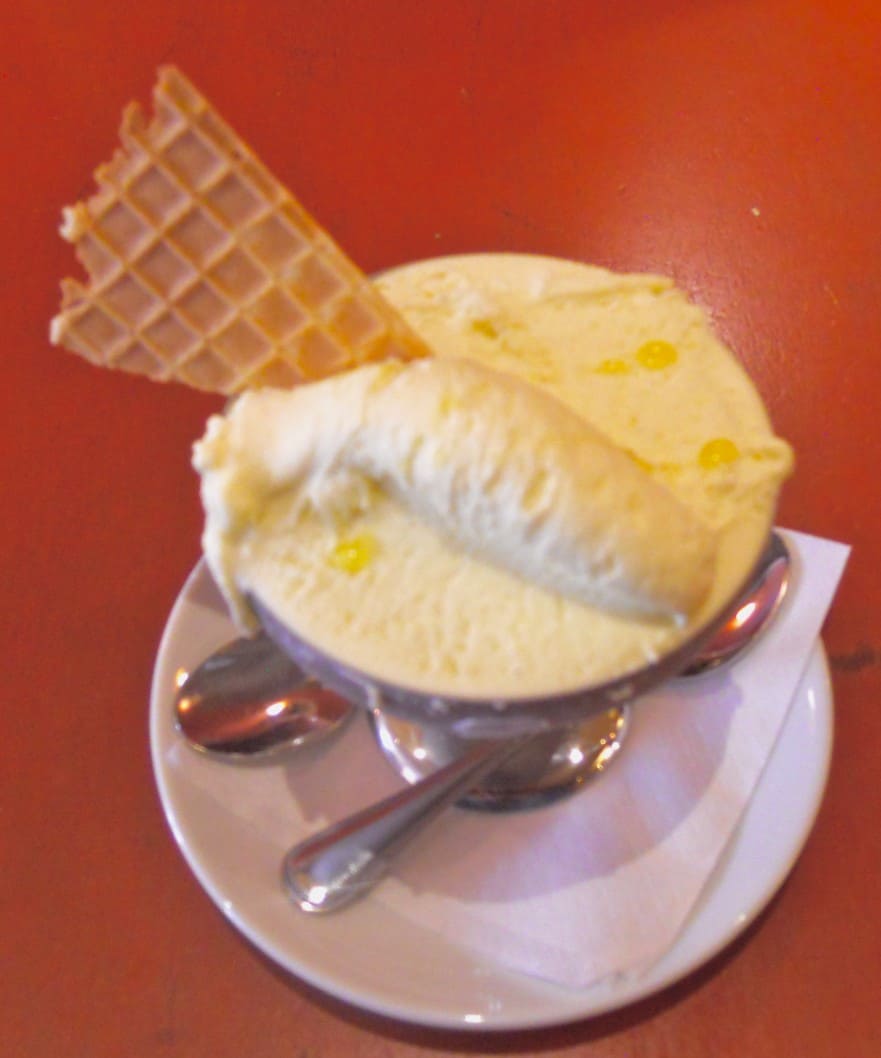 Some of my other favorite gelato flavors include: Creme Fraiche (a very mild form of sour cream), Dark Chocolate, Pistachio, Ricotta, and Summer Corn.  The good news is that in each order, you can mix up to 3 flavors.  If you are afraid of trying something new and unfamiliar, at least promise me you will pick one new flavor to try!  If you are a sorbetto fan (which I will never choose over gelato... purely a personal preference), the sorbetto at Otto is jam-packed with bright flavor.  
If you love Otto, Mario Batali's cookbook entitled Molto Gusto
 contains many of the restaurant's recipes.  I've tried several of the recipes and from what I've found, the beauty of each dish comes in the quality of the ingredients you can obtain.  In addition, although each dish is "simple" in the fact that it isn't bombarded with numerous ingredients, the complexity comes in the perfection of technique in preparing the dish.  Get the cookbook and try to perfect some of the dishes yourself!
Rating: 9 out of 10
Reservations:  A must for prime-time dinner hours on weekends and a general good idea all around, especially if there is more than 2 in your party.  Be prepared to wait if you choose to wing it, which isn't terrible anyway... just find a spot at a standing table at the enoteca, order some wine and antipasti, and enjoy the fast, bustling ambience of an Italian train station!
Ambience:  Fantastic for any age group and social function, depending upon the time you decide to dine.  I recommend families and diners that prefer a quieter setting to eat before 6 p.m.  It can get mighty loud and crowded (in a good way) between 6 -10 p.m., especially on weekends.
Service:  Waitstaff might be casually dressed in jeans, but they know their stuff.  They will be happy to answer any questions you have and upon request suggest some of their favorite dishes to you.  There is always a sommelier on duty to recommend wine to fit any price range.  My only complaint with the service is that on occassion the pizza and/or pasta comes out of the kitchen before you are ready for it (just as you are taking the last bite of that exquisite antipasti).  
Menu:  Otto sports a four page menu, three of which is devoted to wine, categorized by region in Italy.  If you are overwhelmed by the wine list, request a sommelier to help you make a decision.  As far as food goes, you have three options:  antipasti, pizza, and pasta.  For antipasti, you have a selection of different vegetables, salads, cheeses, fish, and house-cured meats (which by the way, runs in the family... Mario Batali's parents own an artisan cured meat eatery in Seattle called Salumi which is amazing.  I highly recommend the mole salumi if you are ever in the area or want to order some off their website).
Quality of Food:  Otto never disappoints.  Time and time again, the consistency of the food is impeccable.  Otto prides itself in the quality of its ingredients and the humble approach to let the ingredients shine in each dish.     
Price:  You really can't beat the prices at Otto.  Approximate prices:  Pastas are $10 each, pizzas are $10-15, gelato $8 of pure goodness.  When my fiance and I go to Otto (we're hooked, so about once a month at this point), the entire meal including tax and tip is normally around $60.  Not bad at all for such quality food!

Overall Experience:  Unbelievable!  For the full experience (as long as you don't mind a crowd), go on a Friday or Saturday night.
You may want to also check out...
The Top 10 Foods You Have To Eat In NYC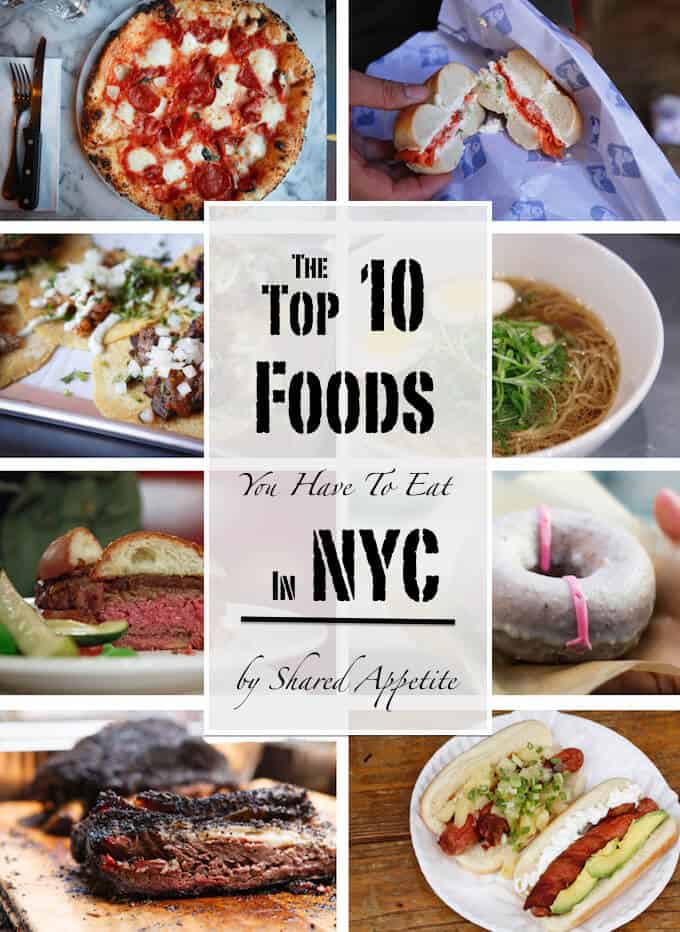 The 10 Best Ice Cream and Frozen Treats in NYC