Chelsea.  It's one of my favorite NYC neighborhoods, and one that my wife and I hold near and dear to our heart (we got engaged in Chelsea Market).  Gastronomically, there are some great options in Chelsea, including awesome mini beef tacos at Sue Torres' Sueños, Jim Lahey's pizza at Co. and bread at Sullivan Street Bakery, various treats within Chelsea Market, and an outpost of Doughnut Plant and Artichoke Basille's Pizzeria.  Oh… Oh!  And who can forget Restaurant Morimoto and Mario Batali's Del Posto.  But do you know what could make Chelsea even better?  What would make Chelsea even more of a culinary hotspot?  A legit sandwich joint.
Look no more… Welcome to Rocket Pig.  Chef Ralf Kuettel opened up this little treasure just this past June, literally steps away from his casual Swiss brasserie Trestle on Tenth.  Check out why his sandwich shop has locals going crazy…
There is no shortage of great sandwiches in NYC.  I have a current affinity for the cambodian-inspired sandwiches at Num Pang.  And who can forget that amazing burger at Spotted Pig (burgers count as sandwiches, right?), while even the Roasted Turkey Sandwich at Tom Colicchio's 'wichcraft really hits the spot.  And now enters Rocket Pig…
This isn't a big menu pick-your-sandwich type place.  You have one option.  That's it.  That's all they serve.  It's one sandwich, done really well.  It's  THE Rocket Pig sandwich.  And honestly, that's all there needs to be.  Locals have been all about the sandwich apparently, which sightings of the "Out Of Pig" sign can attest.  Luckily when I visited there was still some pork to be had.
Walking down 24th Street, we almost missed the extremely small, seemingly secretive entrance to Rocket Pig.  Blink and you just might miss it.  The storefront is about the width of a compact car.
One look at the Rocket Pig logo and you know this pork means business.
Ordering is quite easy at Rocket Pig.  There are no decisions to make.  You're getting THE sandwich.  That's all there is, alongside a modest offering of chips and sweets.  The Rocket Pig Sandwich definitely is not cheap eats, coming in at an eye-popping $14.  It's definitely worth it as a special sandwich splurge, however, when you consider the large amount of prep work that goes into its construction.
Expect to wait about 5 to 10 minutes to receive your sandwich upon ordering, since it's freshly assembled right then and there.
Once you have that brown paper bag in hand, feel free to walk you and your sandwich to the close-by Highline Park to enjoy, or get yourself set up at the countertop within Rocket Pig's little outdoor courtyard.
Let's get to this sandwich.  Chef Kuettel uses both the pork shoulder and neck from heritage pigs sourced from local farms .  He likes these cuts because it contains rich amounts of fat marbling, is juicy, meaty, and the cut has a lot of muscles, which stands up well to the intense brine and slow cooking process.
The pork gets the royal treatment.  It is deboned and then hangs out in a brine for three days made up of salt, molasses, juniper, bay leaves, and other spices.  After applying a generous dry rub, the pork is smoked for four hours.  Wait, it's not done yet!  Chef Kuettel finishes the pork up by roasting it for another two hours, giving way to deliciously moist, rich, succulent porky goodness.
It's not just the prep work of the pork that makes this sandwich so special.  It's the attention to detail.  The pork is kept whole and is sliced right before your eyes upon ordering.  This makes sure the pork stays moist on your sandwich and doesn't dry out prematurely.  The fresh ciabatta roll is lightly toasted, ensuring a warm, crispy foundation for your sandwich.  The unbelievable red onion jam offers a little kiss of sweetness, and the mustard sauce brings it all together into a well-balanced creation.  Want a little kick of heat?  Feel free to add some of the house-made hot sauce included with every order.
After all this prep work, all this attention to detail, you are left with a sandwich that all sandwiches aspire to be.  Just look at this sandwich.  It's beautiful!
Rocket Pig is located at 463 W. 24th Street, just steps away from 10th Ave.  They are open Monday through Saturday 11 a.m. – 6 p.m. and are closed on Sunday.  Want to know more about Rocket Pig?  You can check out a video of Chef Kuettel talking about Rocket Pig here.
You may want to also check out…
The Top 10 Foods You Have To Eat In NYC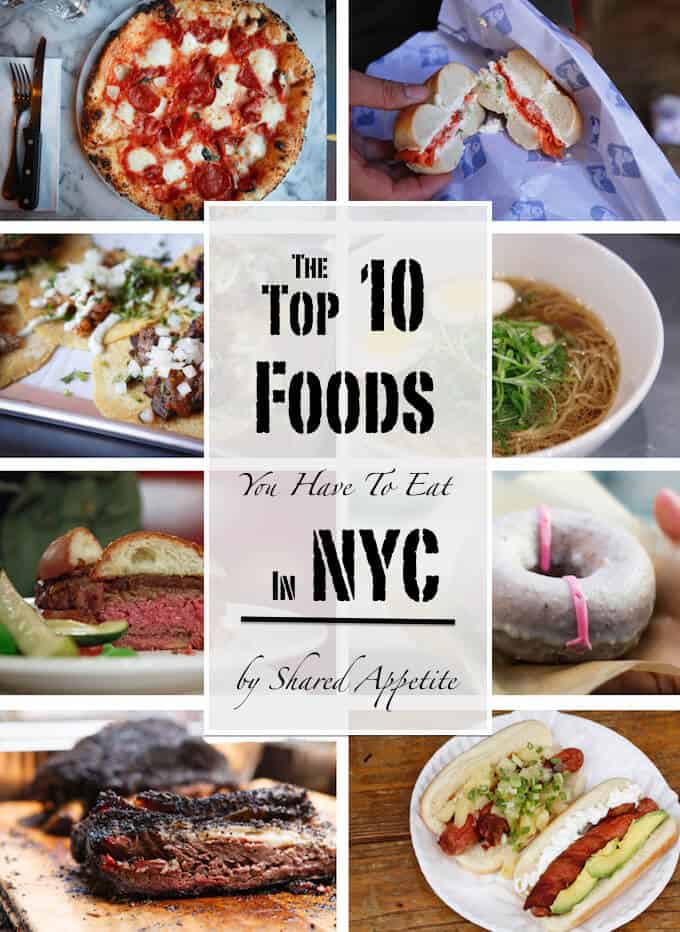 The 10 Best Ice Cream and Frozen Treats in NYC