Here are the top food trends every foodie should know about in 2021:
In the past year, people all around the world who would normally dine out have had to rely on their own devices. Nights at the best Italian restaurant in town have turned into nights at home making pasta from scratch. This phenomenon has caused a dramatic shift in the way that people shop for groceries and eat at home.
Kitchen novices who used to stick to frozen dinners and Hamburger Helper have become home cooks through a longing to recapture the globally-inspired flavors they craved. With more people than ever cooking at home and getting more creative with their meals, the food industry has seen a number of new food trends on the rise.
COVID-19 has played a significant role in many, if not all, of these trends. The world was already shifting towards a more health-focused take on food and the global pandemic has only heightened the world's desire for healthier and more affordable foods.
From superfoods with healing powers to plant-based alternatives, the top food trends of 2021 will likely become permanent staples in the culinary landscape going forward. Let us know in the comments which of these you have tried, which ones you are dying to try, and which ones you think we left out. Now, let's get into it!
1. Low Carb Swaps.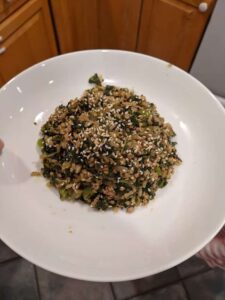 Keto, Paleo, Whole30, oh my! There are countless diets out there that have amassed a cult following, but not everyone is ready to commit to a total lifestyle change. The concept of wanting to "have your cake and eat it too" has made its way into the diet world, with low carb swaps for common foods popping up all over the place.
Recipes like zucchini lasagna and pre-packaged foods like cauliflower gnocchi are more prevalent now than ever before, with more and more people wanting to balance out some of their high carb favorites with lower carb alternatives. Pork is also a great alternative for a low carb meal. Try this awesome pork belly tacos recipe.
2. Recipes for Mental Health.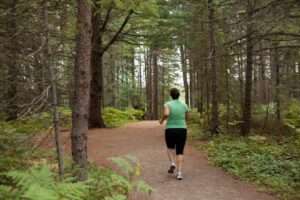 With anxiety and depression on the rise all over the world, many people have begun to seek out food as a source of healing. Superfoods that are packed with B vitamins, antioxidants, probiotics, and omega-3 fatty acids have become especially popular in this arena.
From smoothies made with omega-3 rich flaxseeds to Greek yogurt bowls loaded with probiotics, we are seeing a huge increase in recipes geared towards improved mental health this year. This new concept of mental health-oriented recipes is a food trend that is likely here to stay.
3. Take-out.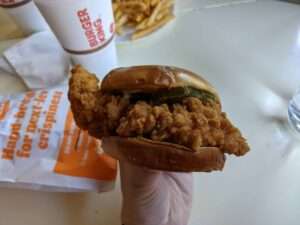 Let me first clarify this by saying that I'm not talking about takeout from TGI Friday's. When COVID-19 took over in 2020 and shut down in-house dining all over the world, many local businesses turned to take-out as a way to stay afloat. And people ate it up! (Yes, pun intended.)
For many people, ordering take-out was not just an option for when they didn't feel up to cooking. It was a way for them to support local businesses during a time when the restaurant industry needed help. Even with restaurants opening back up, many people have grown accustomed to enjoying their favorite noodles from the comfort of their couch from time to time. In other words, this food trend is likely not going anywhere.
opnion
Vegans are no longer the only ones reaching for plant-based foods at the grocery store. In 2021, we have seen a huge influx of people opting for more plant-based meals—meat eaters included. Enter: the flexitarian diet. Between the concerns surrounding the environment and our overall well-being, people are getting more educated on the benefits of eating fewer animal products.
Does this mean that meat eaters across the nation are suddenly swearing off beef? Negative. What it does mean, however, is that people are beginning to decrease their consumption of animal products by swapping out a few of their usual weekly meals for plant-based ones. Check out this awesome Vegan and Dairy-Free Dark Chocolate Peanut Butter Mousse recipe.
5. Homemade Bread.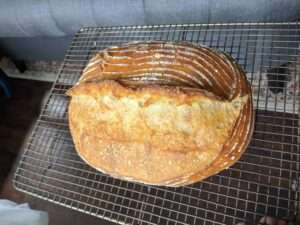 All the cooking pros out there may be going, huh? For those of you who have been whipping up bread from scratch for years, this may not seem like much of a new food trend. However, one of the most popular trends begat by quarantine cooking was the rise of homemade bread recipes.
In early 2020 around the start of the pandemic, bread was one of the first items to disappear from grocery store shelves. Many of us (me) initially panicked, wondering what we would do without our sandwiches and avocado toasts. Once the panic subsided, the lack of available store-bought bread quickly led to a drastic increase in home-baked bread and the sale of bread-making kits. Now that so many people know how simple and rewarding it is to make homemade bread, I don't see this food trend disappearing anytime soon. Check out our recipe for no knead bread.
6. Mocktails.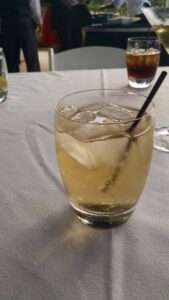 Mocktails have never quite gotten the praise they deserved. Until now, that is. Let's be honest here, most of us drank a little too much at home last year. With a global pandemic taking over the world and our bar-hopping days a distant memory, who can blame us? In the new year, many people decided to take a break from drinking (Dry January, anyone?) or simply cut back on their alcohol consumption.
With the rise in awareness surrounding the effects of alcohol consumption and the growing popularity of craft beverages, the Mocktail is finally having its moment. Bars are adding booze-free drinks to their cocktail menus and food bloggers are coming up with non-alcoholic versions of their favorite boozy recipes. It's a beautiful moment for the Mocktail, one that we can see sticking around for a while!
There you have it, folks. Those were some of the top food trends we're seeing in 2021, many of which I can almost guarantee are here to stay. I would love to know your thoughts on these new food trends and which ones you plan to try out this year. As for myself, I will definitely continue to support my local businesses from my couch.
If you're looking for more trendy food inspo, be sure to check out the Recipes section here on Shared Appetite!