Recipe trends are changing all the time and if you want to impress your guests at your next dinner party you need to keep up; whimsical fruit baskets simply will not cut it anymore. So, what are some of the biggest food trends in 2021? What can you prepare to make your dinner guests think "wow"? Keep reading to find out.
The age of avocado.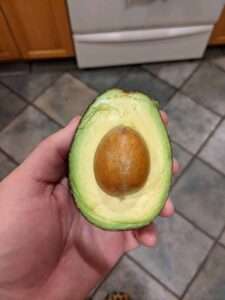 Can you imagine life in the 21st century without avocados? This delicious and nutritious fruit seems to be everywhere you look. Many cafes now serve the trendy "avocado on toast" sometimes topped with a poached egg for extra decadence. It is almost as if liking avocado has become the new rite of passage in among the "cool kids" of today. Whether you like to eat it in the form of guacamole, incorporated into a healthy wrap, on toast, or in some other form, it does not matter. As long as your menu features some avocado you'll earn some cool points.
Pickles, pickles, and more pickles.
Pickling and fermenting food has been popular for millennia. And the number of food items you can preserve through pickling is vast. Eggs, onions, carrots, cucumber, garlic, tomatoes; I can go on and on.
Pickling your produce at home briefly fell out of fashion in the beginning of this century. It was considered to be something done only by the grandmas living in the countryside. But in recent years fermenting food at home has taken the world by storm. And we are all better for it. Not only does pickling preserve food for a long time but it also imparts that irresistibly delicious flavor that goes so well with many other dishes (especially meat).
In addition pickled food has a lot of health benefits, which is probably one of the main reasons it is held in such high esteem by the current health-conscious generation. Pickled and fermented food helps the proliferation of good bacteria in your body; it keeps your gut healthy. And healthy digestive system is one of the main prerequisites of healthy immune system.
But do keep in mind that pickling is not as easy as it seems at first glance. If you are planning to consume your pickled food straight away then sure, all you need is some salt, boiling water and empty glass jars. But, if you want to keep the pickles for a few months then you must make sure that the equipment you are working with is sterile and the lid is air-tight; otherwise your creation might make you sick.
Fancy ramen.
Ramen noodles have been sustaining millions of students throughout the world for many decades now, but in the 21st century they are getting a makeover. Simply pouring boiling water and mixing in the contents of the tiny packets is not enough. People are getting creative with their noodles and turning this humble food into some truly Instagram-worthy dishes. You can add almost anything to your bowl of ramen: onions (either pickled or fresh), herbs, veggies, spices, boiled eggs, bacon, etc. not only is this very affordable and adds a lot of flavor but it also makes the dish visually appealing.
Charcuterie boards.
The first thing you need to make a charcuterie board is, well… a board. Once you have got that you can place pretty much anything your heart desires on it; thinly sliced cured meat, pickled onions, an assortment of various cheeses, nuts and seeds, a blob of your favorite jam, some bread, etc. These food trend is a visual delight and it is perfect for a small gathering of friends. You can all gather around your beautiful board, help yourselves to anything you like and share stories.
Even if you are a vegan you can throw together a nice looking charcuterie board filled with delicious vegan substitutes; nobody is excluded from the fun.
One-pot pasta.
Everyone is extremely busy nowadays, so as delicious as pasta dishes may be nobody has the time to stand over a stove for hours reducing the tomato sauce and seasoning it to perfection. This is why one-pot pasta dishes have been gaining popularity in the recent years. If you go on YouTube you will come across dozens of home cooks and professional chefs sharing their favorite quick pasta recipes with you. If you have the knack for cooking, you can improvise, just make sure there are no Italian grandmas in the room or there will be trouble.
No-bake desserts.
Similar to the aforementioned one-pot pasta dishes, the no-bake desserts were born out of convenience. What to do if you are craving something sweet but you don't have time to bake a proper cake? The answer is simple, go online and search for some no-bake dessert recipes.
The classic no-bake sugary treat is cheesecake; the cooks on the internet will tell you that all you need to do is to crush some biscuits, whip up the creamy topping and if you want incorporate some jam or fresh fruit. But there are other no bake dessert recipes as well. Everything from microwave cupcakes to full on chocolate cakes "baked" in a deep pan on the stove top.
Plant based meat substitutes.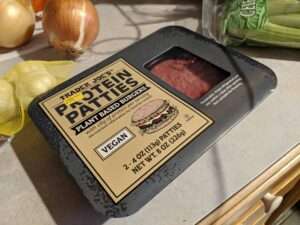 You have probably heard of the Impossible Burger. Well, it is not the only plant based meat substitute taking the world by storm in 2021. Every large supermarket nowadays provides some sort of meat free version of traditionally meaty dishes. You can buy meat free sausages, burger patties, even bacon! If you are not satisfied with their flavor you can even make your own. There are numerous tutorials online that teach you how to make plant based food. Even if you are not a vegetarian yourself, those are some useful recipes to have in your arsenal. Maybe you will invite a vegetarian for dinner one night, and you will be able to impress them with your homemade plant-based meat substitutes.
These are the food trends all the cool kids are following nowadays, and for a good reason. All of the recipes will leave you with affordable and delicious meals that will delight your friends and family.