This Vegan Thai Grilled Corn Soup is super velvety and flavorful, and a great way to use all that beautiful summer corn! Great as an appetizer or main dish!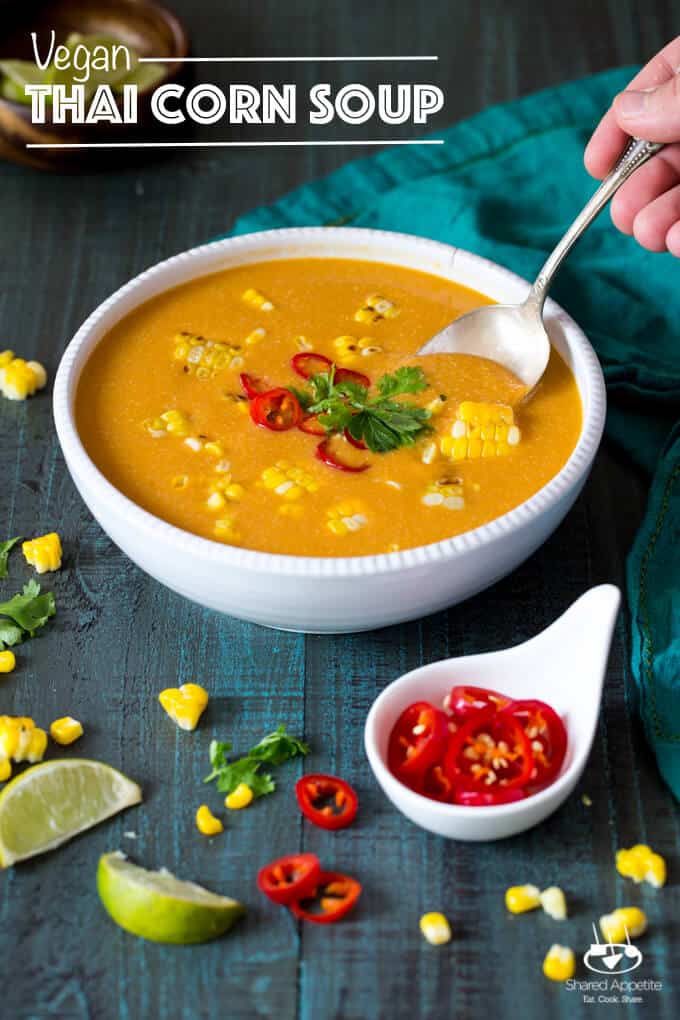 I was about to write that the first full week of school is officially in the books... but then I realized that this was only a 4-day work week. Eh, either way, it's the weekend!
Weekends are even more precious right now, because we are totally holding on to summer over here. I'm not ready to close up the grill yet for the season. And freaking stay away pumpkin... it's not your time yet.
If you're anything like me, you are eating as many ears of corn as possible. There's such a short window of super sweet corn here in New York, and it's just starting to wind down. Waaaaahhhhhhhhhhhh.
So do yourself a favor this weekend and eat all the corn you can. And as we start to transition into some cooler weather (although it's apparently going to be 90-something today in New York), this Vegan Thai Grilled Corn Soup will totally hit the spot.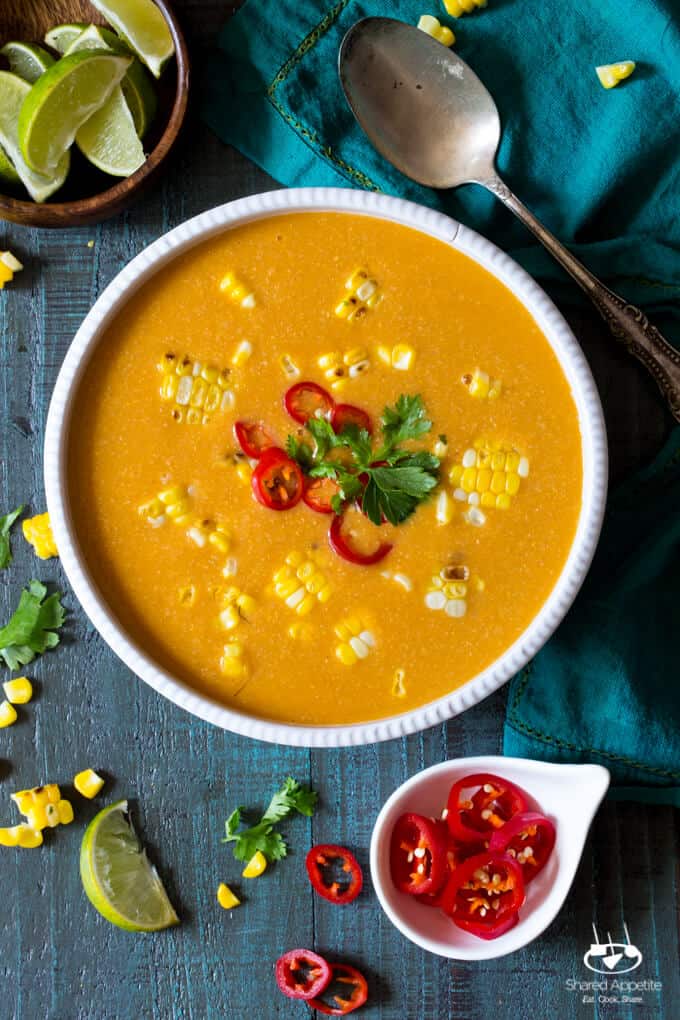 Guys. This Vegan Thai Grilled Corn Soup is legit. It's got tons of awesome flavors going on... garlic, ginger, red curry paste, coconut milk... and lot's of corn. Grilled corn gets pureed in the soup, as well as sweet kernels of grilled corn hanging out for little pops of goodness. But that's not all. I simmer the corn cobs in the vegetable broth so even that amazing corn flavor infuses in there as well.
Personally, I love serving up this Vegan Thai Grilled Corn Soup as an appetizer for parties as soup shooters. It'll also work as a great lunch or dinner... but I would probably serve something alongside this Vegan Thai Grilled Corn Soup at dinnertime. Perhaps a salad, half of sandwich, or something like that.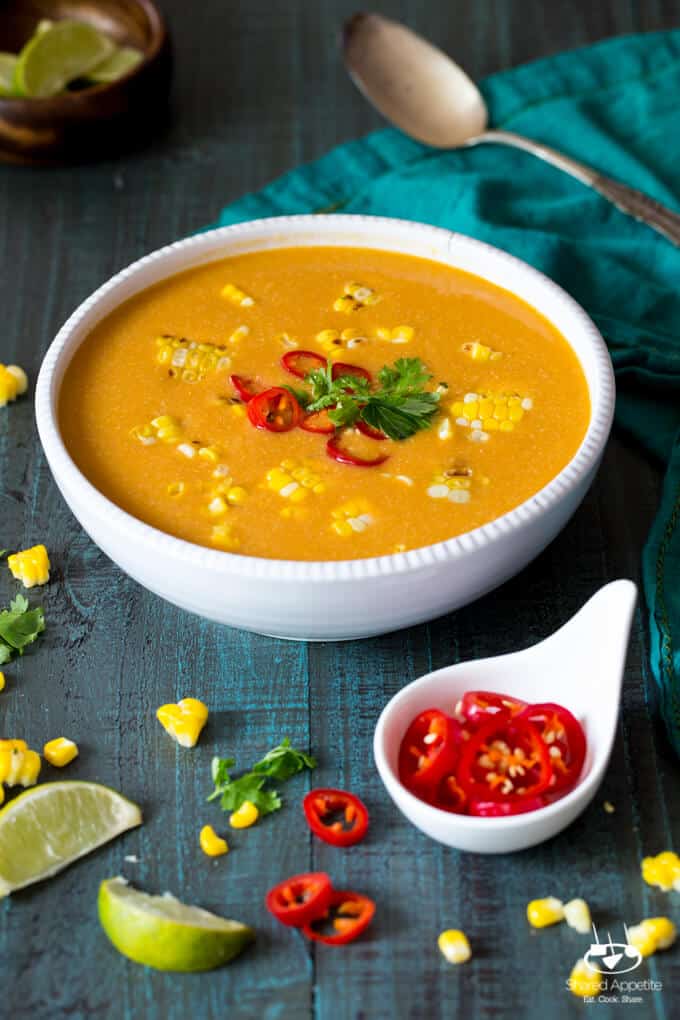 Print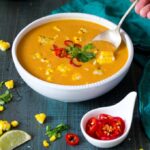 Vegan Thai Corn Soup
---
Author:

Chris Cockren

Total Time:

1 hour 15 minutes

Yield:

Serves 4
4 cups

vegetable stock

4

ears grilled corn

2 tablespoons

olive oil

1

medium red onion, chopped

2

cloves garlic, minced

1 teaspoon

minced ginger

1

(14 ounce) can light coconut milk

1 tablespoon

red curry paste

1

lime, juiced
Kosher salt
Cilantro, for garnish
Red chiles, for garnish
Lime wedges, for garnish
---
Instructions
Slice corn kernels off the grilled corn cobs and set aside. Break two of those corn cobs in half and add to vegetable stock in a small pot. Bring to a boil, and then simmer for 30 minutes. Remove cobs and discard.
Heat olive oil in a medium stockpot over medium heat. Add onion and cook, stirring occasionally, until softened, about 4 to 5 minutes. Add garlic and ginger and cook, stirring occasionally, 1 minute.
Stir in red curry paste, lime juice, and half of the grilled corn kernels and cook 1 minute, stirring constantly. Add coconut milk and corn-infused vegetable stock. Season with Kosher salt, and let simmer for 10 minutes. Using an immersion blender*, puree soup until very smooth, and then let simmer another 10 minutes.
Place a fine mesh sieve over a large bowl or pot. Pour soup into sieve and stir to help push the soup through the sieve. Return soup to stove over medium heat, add remaining grilled corn kernels, and taste and season with more Kosher salt if needed. Scoop soup into bowls and garnish with cilantro, red chiles, and lime wedges. Devour immediately
Notes
*alternatively, you can carefully pour soup into a blender and puree. Just be super careful and hold down the lid of the blender while pureeing, as the steam from the soup will try to pop it off.
**you can serve this as a main dish for lunch or dinner (if for dinner, I would definitely serve with a half of sandwich or something like that), but my favorite way to serve this is as an appetizer for parties. They make for great little "soup shooters" that you can serve in shot glasses or other small vessels.
Prep Time:

15 mins

Cook Time:

60 mins
Vegan Thai Grilled Corn Soup
Need More Corn In Your Life?
Roasted Corn with Sriracha Avocado Butter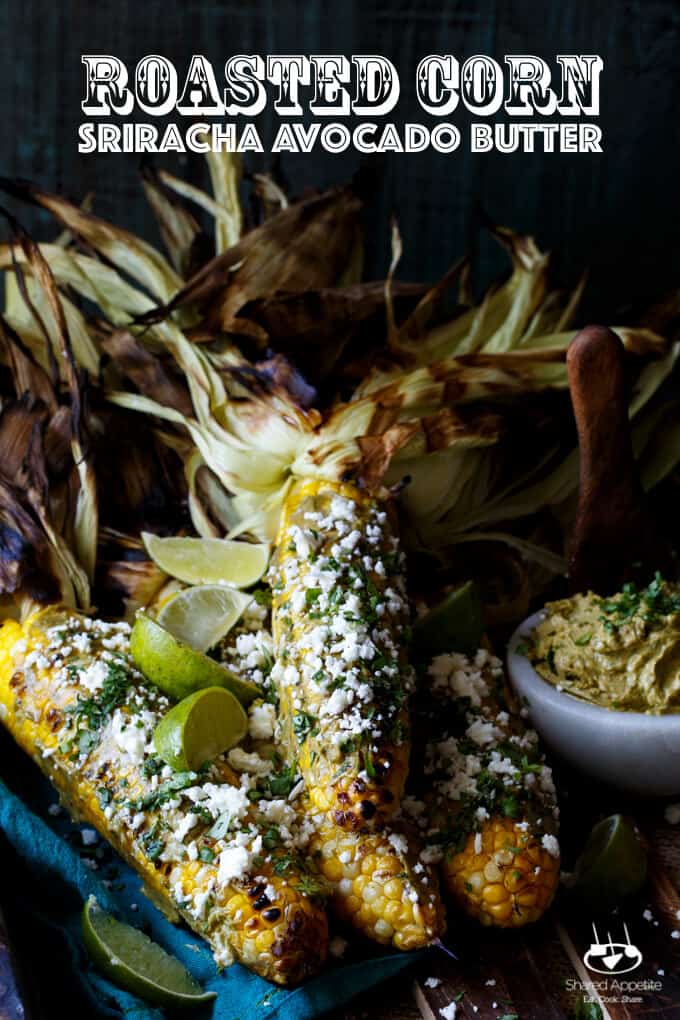 Grilled Corn, Plum, and Avocado Grain Salad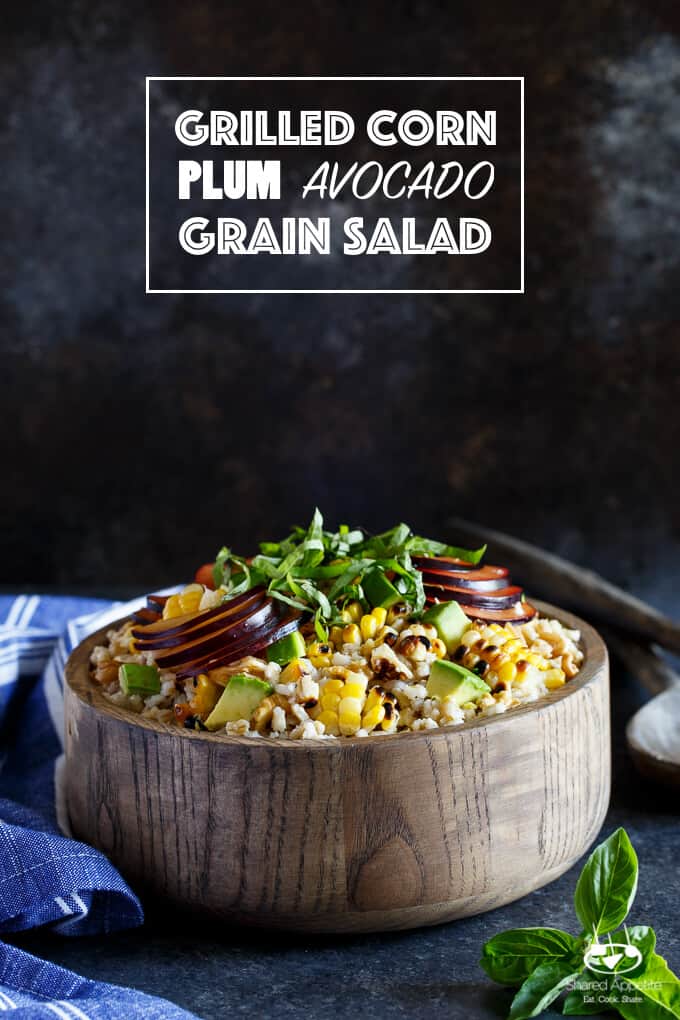 Summer Corn and Blueberry Grilled Pizza with Whipped Goat Cheese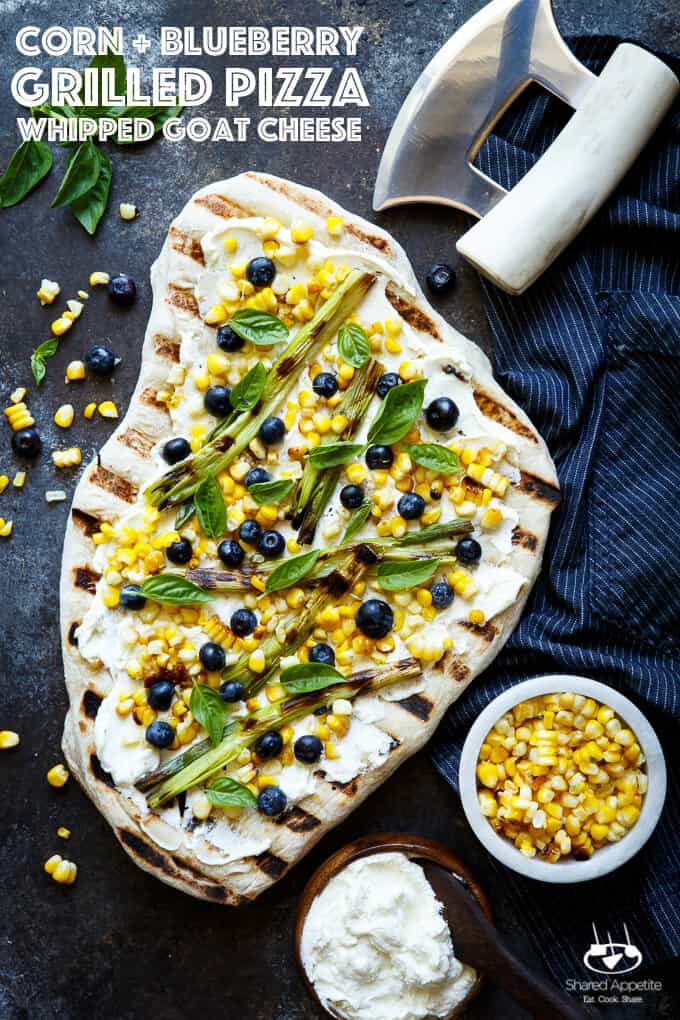 Spicy Roasted Corn Barramundi Ceviche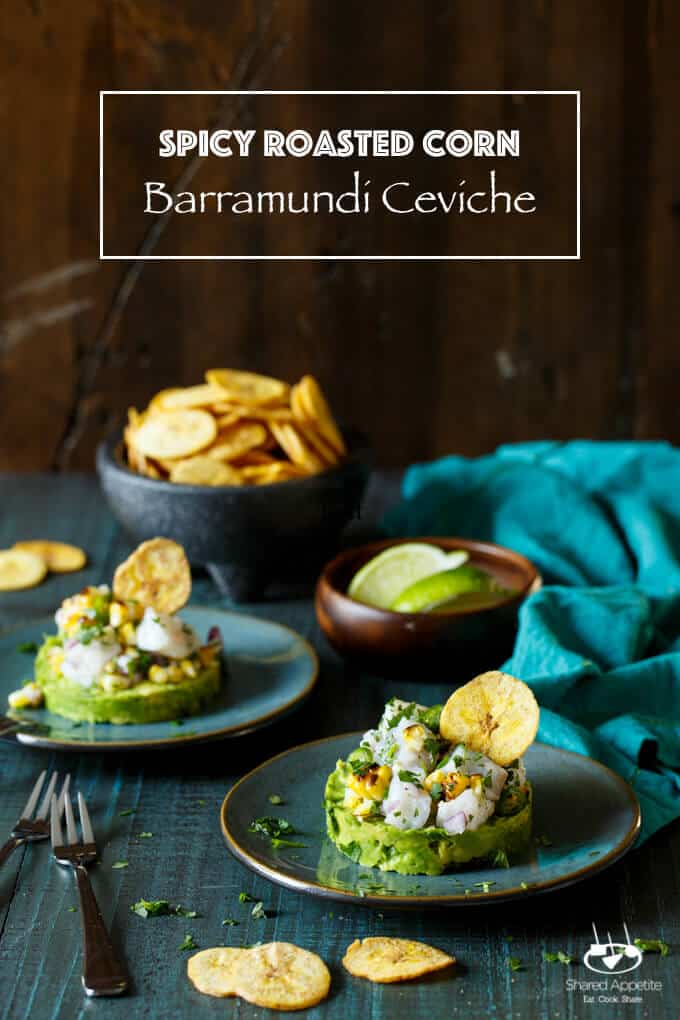 Mexican Street Corn + Avocado Dip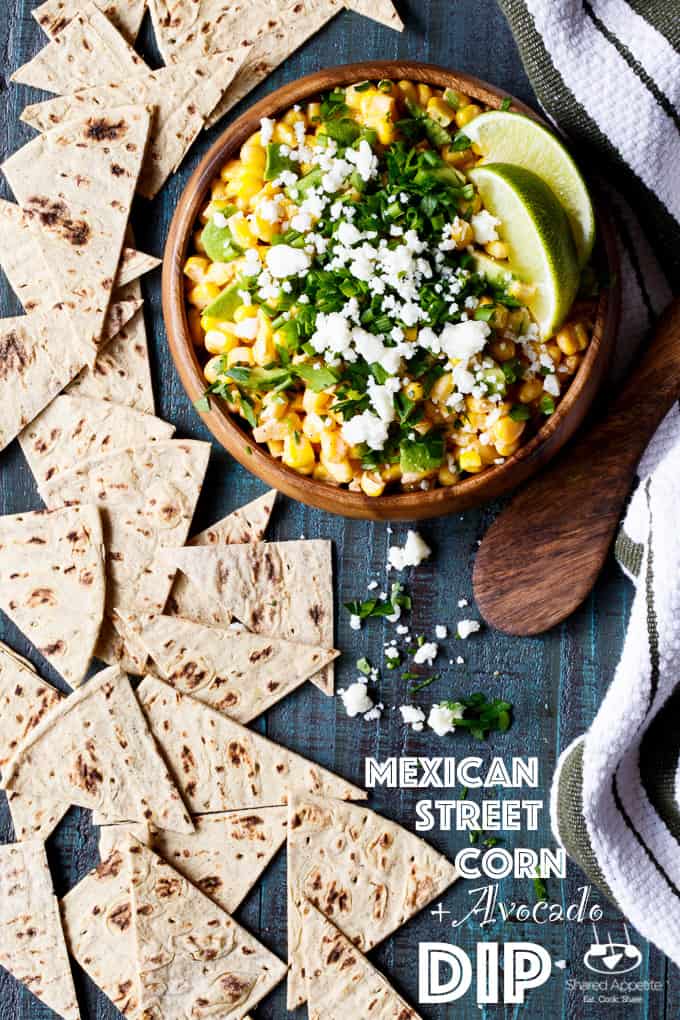 Corn, Blueberry, and Halloumi Grain Salad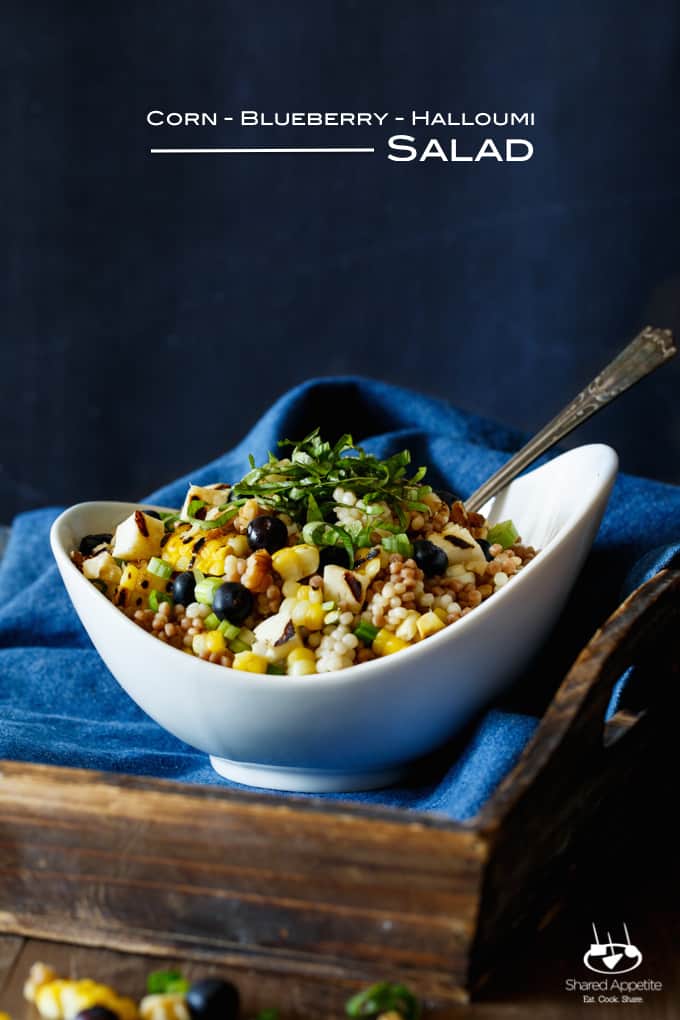 Korean Inspired Mexican Street Corn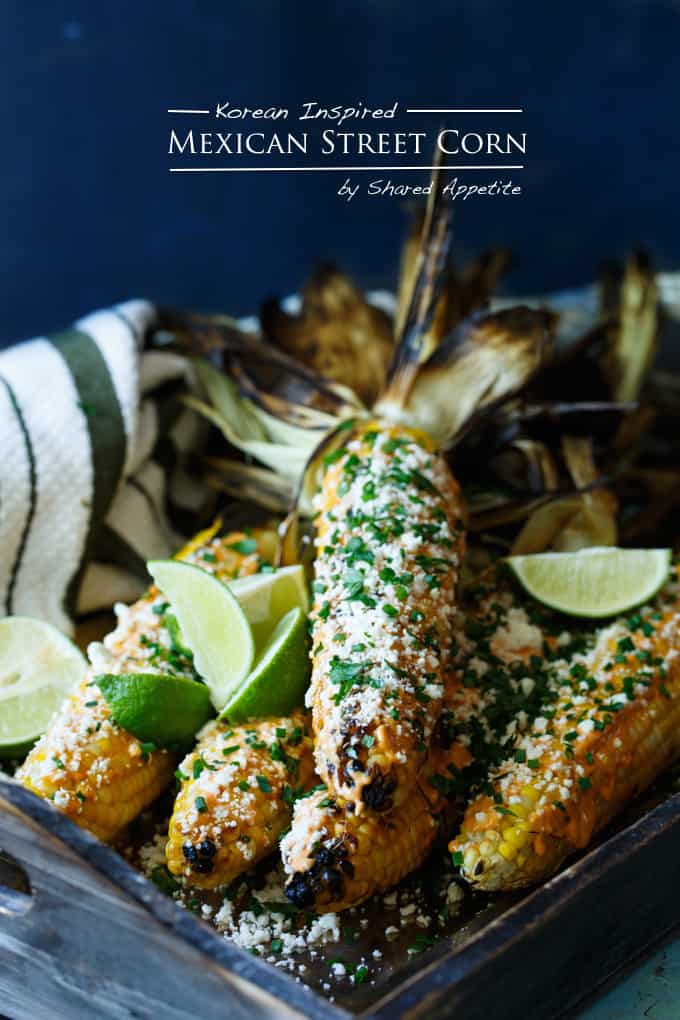 Sweet Corn Ice Cream with Caramel-Candied Bacon