Transform your backyard BBQ and impress the heck out of your friends and family with this epic summer side dish… Sriracha Avocado Butter Roasted Corn!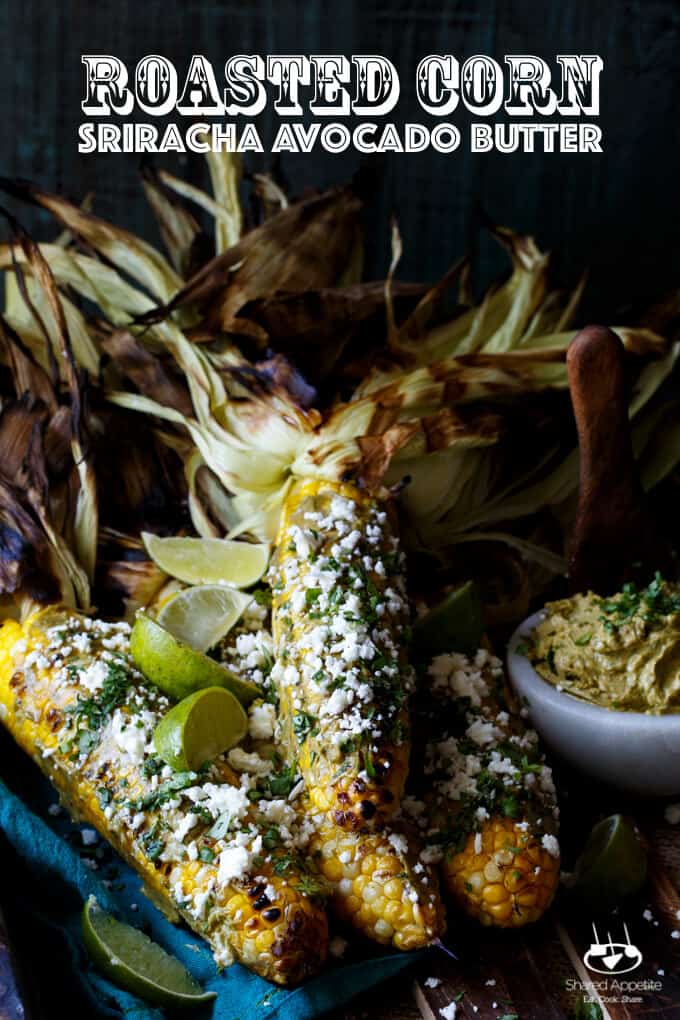 It's officially the first day of school for the kiddies. It's my 2nd day… us teachers had a conference day yesterday. And oh man, it was a doozie.
So here's what went down. I've taught elementary band exclusively for almost my entire 11 year career so far. Yesterday while sitting in our building faculty meeting and flipping through our welcome folders, which is full of all the usual policies, calendars, meeting dates, and such, I saw an interesting note addressed to me. Apparently, according to this memo, I have to teach one section of classroom/general music this year… oh, and it's scheduled to be taught 24 hours from now.
So yes, it's still a music class and I'm certified to teach any sort of music class from Kindergarten through 12th grade. But it's something I've never taught before, takes a bunch of planning, and ermagherd I have to teach it TODAY with only 24 hours notice! Yea, I had a mild heart attack. Like, you couldn't give a guy a few more days notice? A friendly phone call? A quick email? Jeez.
It's all good though. I'm kinda intrigued by it, and am going to embrace the opportunity to teach something different for one 40-minute period a week. It will be an experiment… with 24 fourth graders staring back at me.
Another experiment? Transforming a few of my favorite things into one epic summer side dish. Roasted Corn. Sriracha. Avocado. BUTTAHHHHH. Thankfully, this experiment went all sorts of freaking fantastic. I give you… Sriracha Avocado Butter Roasted Corn.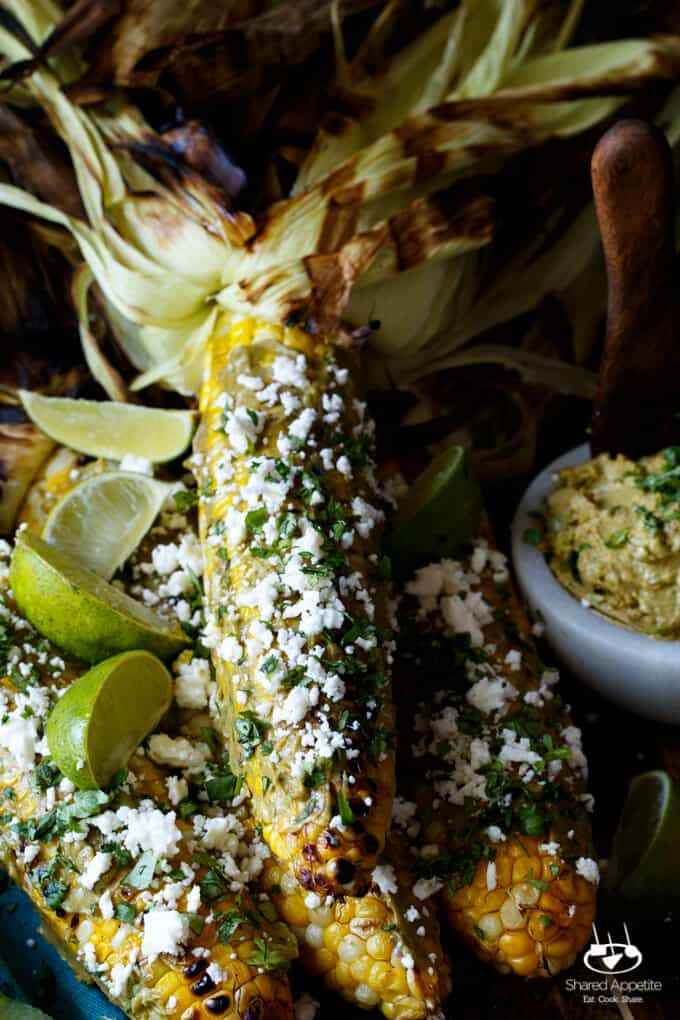 Anyone else obsessed with roasted corn? Holy crap it's amazing. I love when I pull up to a fair or farm, get out of my car, and instantly get blasted in my face with the glorious smells of roasted corn. I quickly turn into Encyclopedia Brown, using my finely tuned corn-calibrated olfactory talent to sniff out the origin of those sweet fragrances, and watch in awe as those ears of blistered corn get dips in a vat of melted butter.
Yesssssssssssss.
But you know what? I want even more flavor in that butter. So I adapted Alton Brown's avocado butter recipe, and added SRIRACHA. Boom.
The Sriracha Avocado Butter couldn't be easier to whip together (you literally just blend a few ingredients in your food processor), and then you can get all busy with slathering the heck out of some roasted corn.
Just make sure to top your corn with some crumbled queso fresco (crumbled feta will work in a pinch) and freshly chopped cilantro. Bonus points if you want to add some chopped chives on there as well.
This Sriracha Avocado Butter Roasted Corn will change your backyard BBQ side dish game. You'll instantly become a culinary hero within your family, circle of friends, and neighborhood.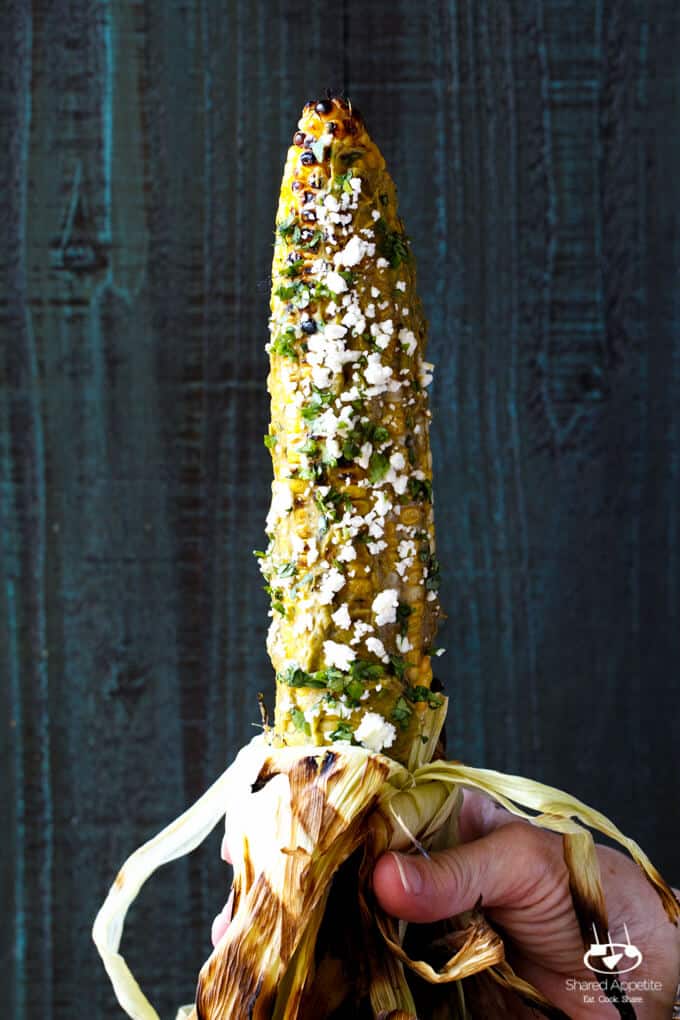 Print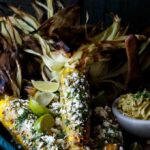 Sriracha Avocado Butter Roasted Corn
---
Author:

Chris Cockren

Total Time:

30 minutes

Yield:

8

Ears of Corn

1

x
4 tablespoons

unsalted butter, softened to room temperature

2

avocados

1

lime, juiced

2

to

3

teaspoons sriracha

1 tablespoon

cilantro, plus more for garnish

1/2 teaspoon

garlic powder

1/2 teaspoon

cumin
Kosher salt

8

ears roasted or grilled corn*
Queso fresco, for garnish
Lime wedges, for garnish
---
Instructions
Combine butter, avocado, juice from 1/2 of the lime, 2 teaspoons sriracha, cilantro, garlic powder, and cumin in a food processor. Season generously with Kosher salt and taste. Add the other half of lime juice if needed, and 1 extra teaspoon of sriracha if a spicier butter is desired. Place Sriracha Avocado Butter in a bowl, cover tightly with plastic wrap to keep avocado from browning, and place in refrigerator until ready to serve (let it sit at least 3 hours if you can, up to overnight).
Slather roasted corn with Sriracha Avocado Butter and sprinkle with queso fresco and cilantro. Serve with lime wedges. Devour.
Notes
To roast/grill corn:
Carefully peel back husks from corn down to the base and remove all silk. Fold husks back into place and secure tops with kitchen twine. Place corn in a large bowl of salted cold water and let soak for 10 to 15 minutes.
Meanwhile, heat grill to medium. Grill corn, turning occasionally, for 20 to 30 minutes, until corn is tender and charred in spots.
Remove corn from grill and peel back husks. You can remove the husks entirely at this point, although it makes for pretty legit presentation to keep them rolled back.
Prep Time:

10 mins

Cook Time:

20 mins
Sriracha Avocado Butter Roasted Corn
Need More Corn In Your Life?
Vegan Grilled Corn, Plum, and Avocado Grain Salad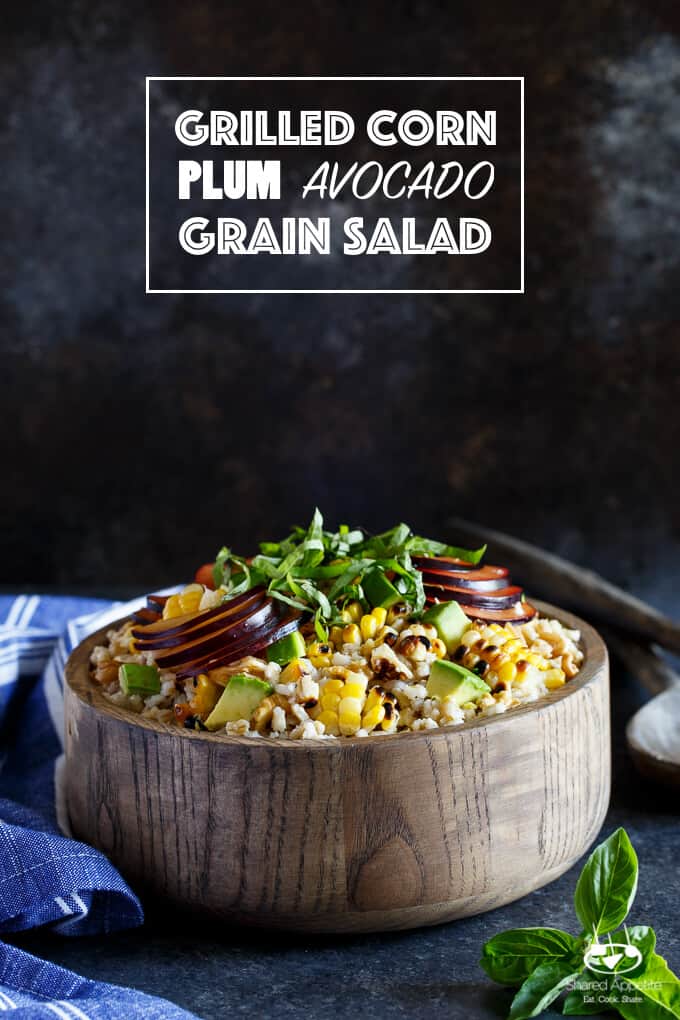 Summer Corn and Blueberry Grilled Pizza with Whipped Goat Cheese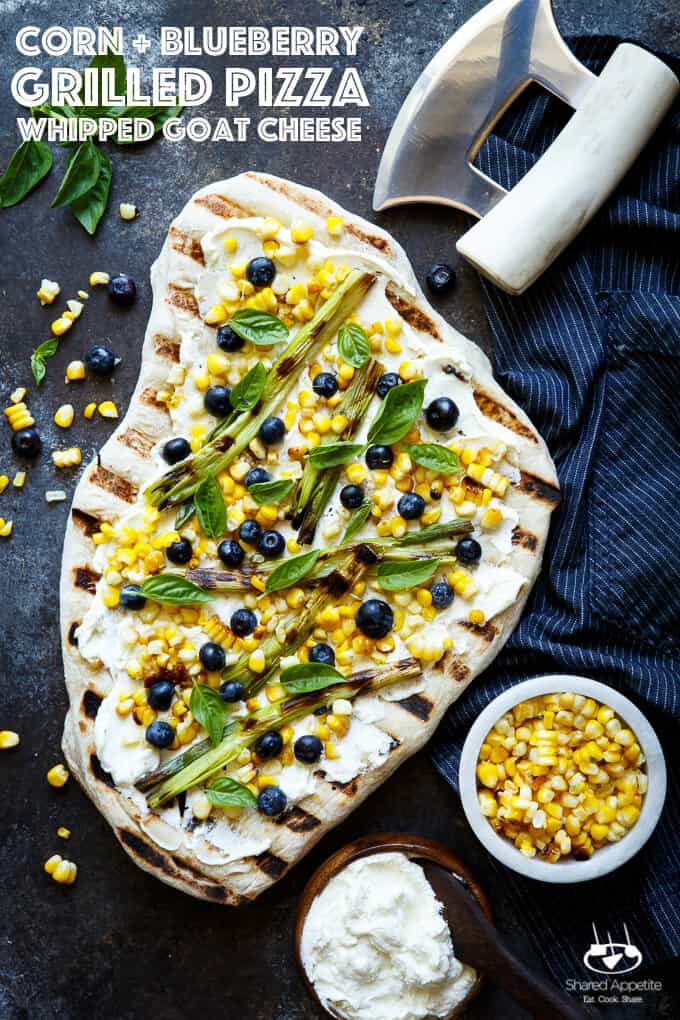 Spicy Roasted Corn Barramundi Ceviche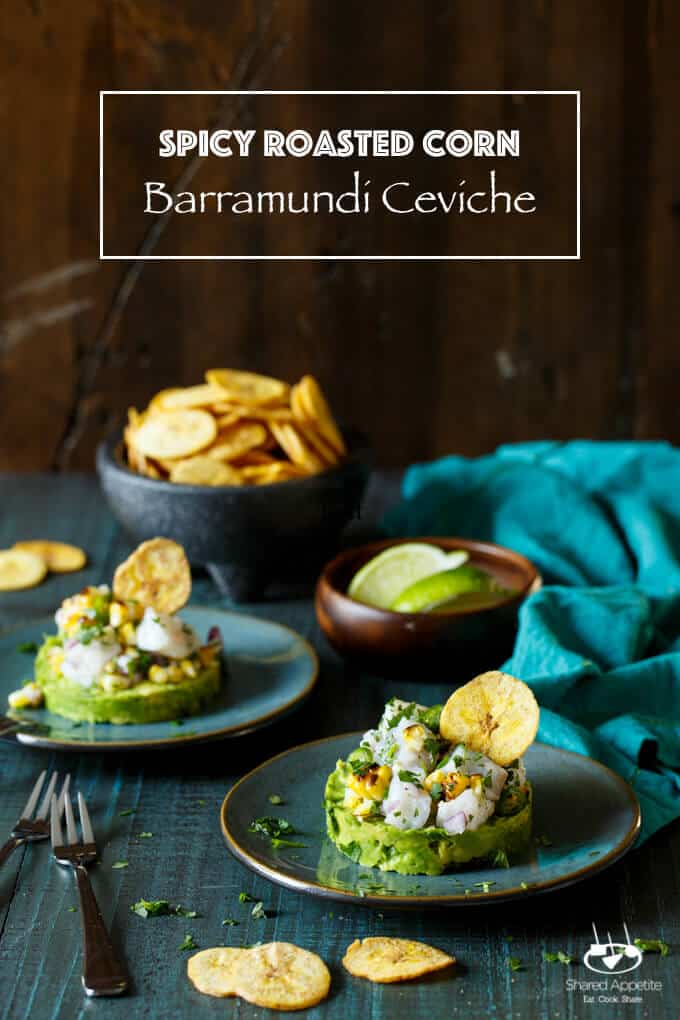 Mexican Street Corn Dip with Avocado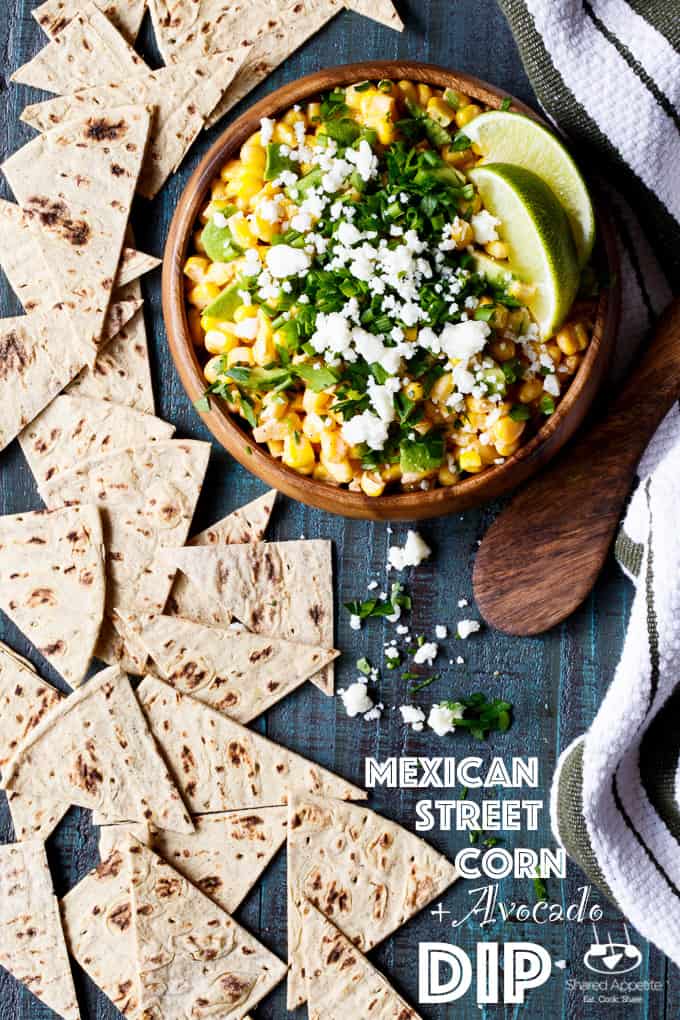 Corn, Blueberry, and Halloumi Grain Salad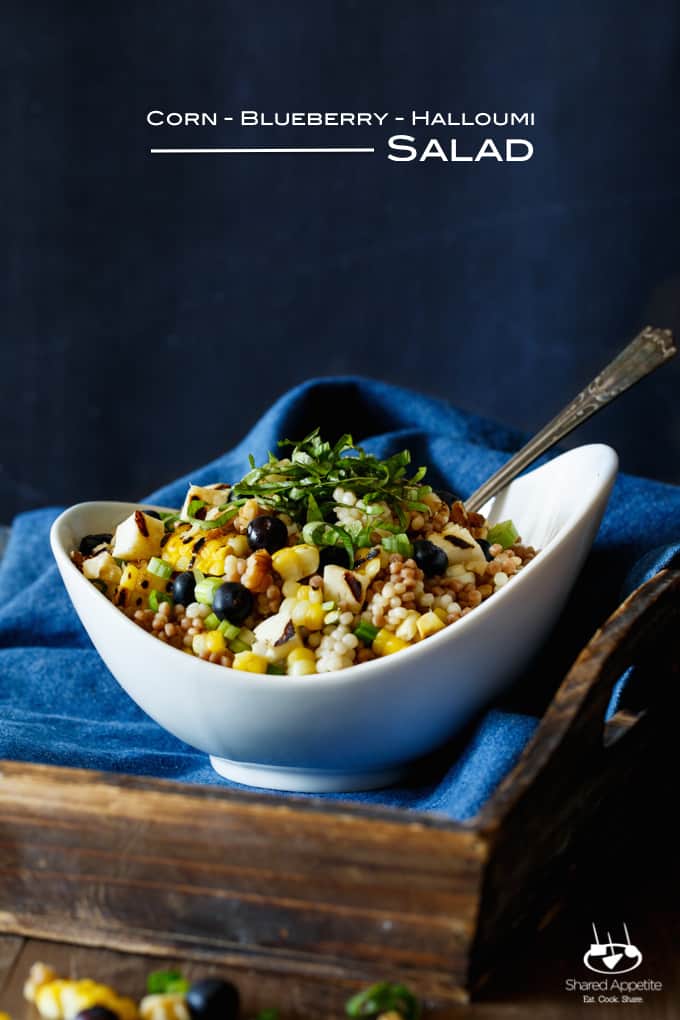 Bacon Mexican Street Corn Hot Dogs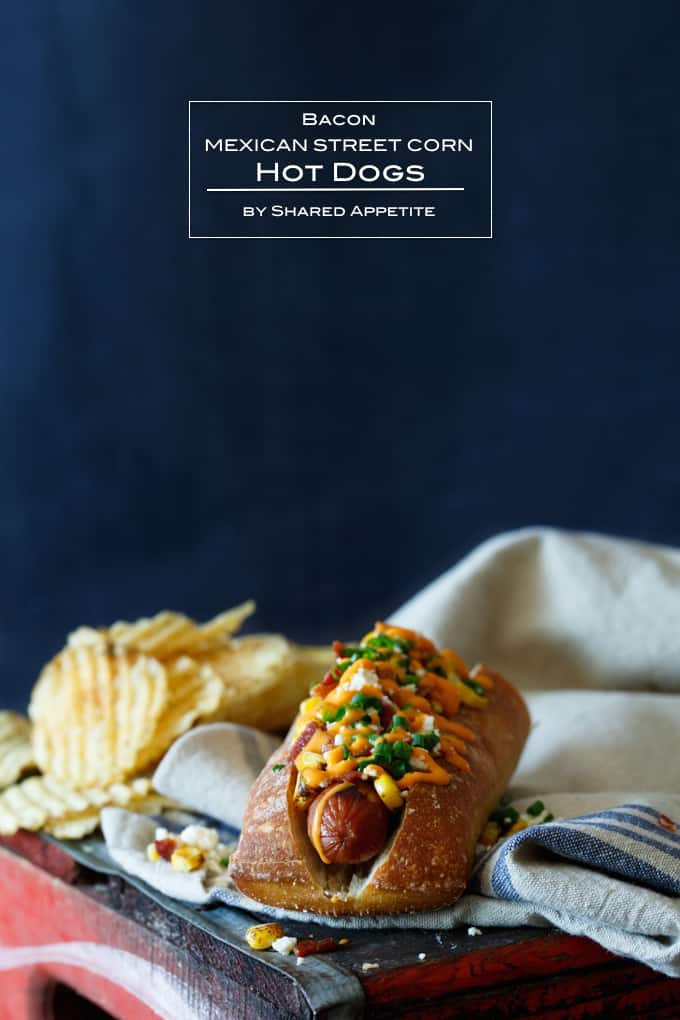 Korean-Inspired Mexican Street Corn