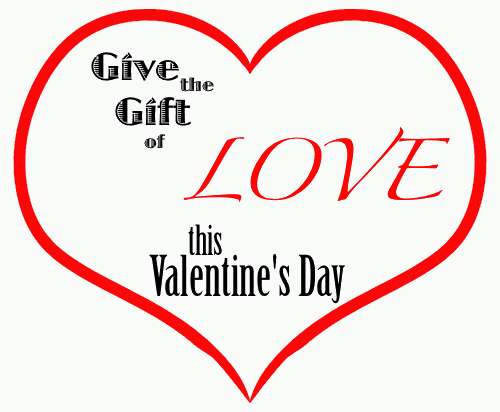 I don't do this often. But I'm going to ask you for a favor. Can you read this entire post? It very well could change someone's life.
Ah, Valentine's Day. Some love it. Some... well, not so much.
Personally, Asheley and I could take it or leave it. Every year we ask each other, Are we doing anything for Valentine's Day? A bunch of eh's and whatever's ensue. I mean, I'll cook a little bit fancier meal than normal and we'll probably indulge in some decadent dessert, but that's about it.

Gifts. Nope, not really. We make a big deal at Christmas and then again for her birthday in March, so Valentine's Day is never really a gift-giving occasion for us.
And it's not the sort of thing where Asheley says no to wanting a gift but really means yes, you better get me a gift you jerk. She thankfully doesn't play those games. Give her a card and a nice meal at home, and she's a happy girl.
But this year, I will be giving Asheley a gift.
Not jewelry. Not chocolate.
A gift of love.
A gift that will truly transform a life. Someone we've never met and will probably never cross paths with.
We already financially support the following three organizations, but this Valentine's Day, I'll be making an extra donation in Asheley's name.
And I gently and respectfully urge you to read about these organizations and consider doing the same. You can truly make a difference this Valentine's Day. That box of chocolates will soon disappear, but this gift of love can truly last forever.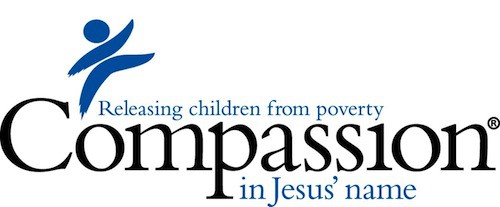 Compassion International exists as a Christian child advocacy ministry that releases children from spiritual, economic, social and physical poverty and enables them to become responsible, fulfilled Christian adults. Today, Compassion helps more than 1.2 million children in 26 countries.
Asheley and I sponsor a child through Compassion International. Her name is Karen, and she lives with her parents and siblings in Ecuador. Their concrete-block house is literally the size of our tool shed. Asheley and Karen communicate back and forth through letters. Compassion translates for us. We absolutely love when we receive a letter in the mail, often with a picture that she drew for us.
$38 a month will change a child's life.
"You will be connected with a child within a loving, church-based sponsporship program, which will aid in providing the child with:
Food and clean water
Medical care
Educational opportunities
Important life-skills training
Most important of all, your sponsored child will hear about Jesus Christ and be encouraged to develop a lifelong relationship with God.
When you sponsor a child, you'll receive your child's photo, personal story and a child sponsorship packet by mail. When children find out they've been sponsored, the joy they feel is indescribable. Just knowing that someone across the globe cares means more than you can imagine. Sponsoring a child will profoundly change the future for your child, and will change your own life as well."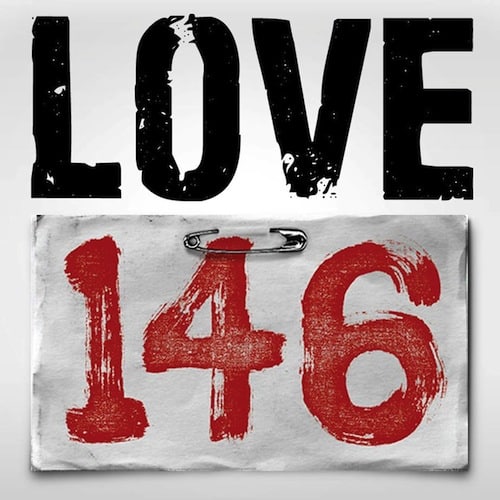 Our church financially supports Love 146. Asheley and I also financially support their work.
Rob Morris, the president and founder of Love 146, visits our church every year to give all of us an update on the profound work they are doing. And this work is not light stuff. It's heavy. It makes even the toughest of us break. Tears well up in everyone's eyes as he speaks.
Love 146 exists to end child sex slavery. It's a huge problem that many don't know about and few want to talk about. And it's not just an overseas problem. It's happening right here in the US.
Love 146 is about abolition and restoration. They combat child trafficking & exploitation, and restore survivors within their various safe homes throughout the world. Our church helped to build one of their safe homes, located in the Philipinnes. It has to be guarded 24/7 by heavily armed security guards, as traffikers often try to get their property back.
A couple years back, Rob Morris came to our church with two very special visitors. Two young girls who were rescued and restored through the work of Love 146. One was blind. Their stories were like nothing you could ever imagine. They lived through the unthinkable. I'm literally getting emotional just thinking about what they had to endure... as children.
The good news is that Love 146 is making a difference. Rob Morris brings messages of hope and victory from the rescued girls. Dreams of the graduating college, feeling truly loved by a man and becoming married, and even starting a family are being fulfilled.
But the work is far from done. These kids need us.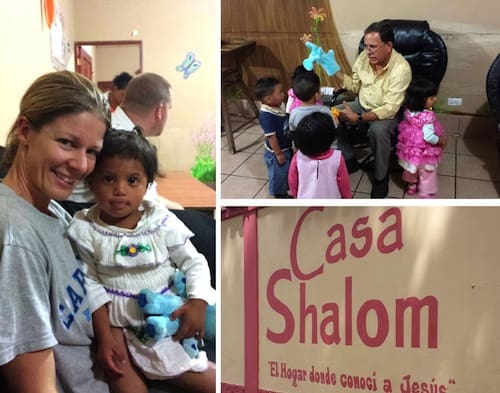 Asheley and I had the incredible opportunity to visit Guatemala this past summer on our first ever mission trip. Here's recap of our trip if you're interested.
While we were there, we were able to visit Casa Shalom Orphanage. The older boys and girls were at school while we were there, but we did get to spend some time with the toddlers. You can see Asheley in the photo above with a little girl that immediatley climbed into her lap. She refused to leave Asheley's side. When we left, the girl cried uncontrollably. The other guy in the photo above is the local pastor that welcomed us into his home and was the host for our trip.
Casa Shalom is doing incredibly work. Without any exaggeration, these kids are feeling loved for the first time in their lives. Many of them were never shown any love or affection at home. The first time they were hugged was at the orphanage. Asheley and I immediately came home and decided to sponsor one of the children. We know that with our monthly financial contribution, we are helping Casa Shalom feed, house, educate, and foster a loving relationship with these children.
Casa Shalom Orphanage was founded in 1986 by missionaries from the United States. The home began with three children and is now home to 75 children from all over the country of Guatemala. Boys and girls come to Casa Shalom after being orphaned, abandoned, abused or neglected by their families, and sometimes come from families who are simply too poor to care for them.
Casa Shalom means "House of Peace," and we seek to provide a place where children can grow in a nurturing, peaceful environment. We provide the children with 3 healthy meals a day from a menu designed by a nutritionist to meet the needs of our many children who arrive at the orphanage malnourished and underweight. We provide quality health care, clothing and a clean and safe environment where our children can thrive.
At Casa Shalom, we also seek to meet the educational needs of our children, and provide opportunities for them to attend school from preschool through high school, with university education as an option for our young people who graduate from high school.
The most important goal of Casa Shalom is to show the love of Jesus Christ to our children every day. Our desire is that each and every boy and girl at the orphanage come to know Jesus as their Lord and Savior. Each staff member at Casa Shalom is committed to being Christ's hands and feet to "the least of these."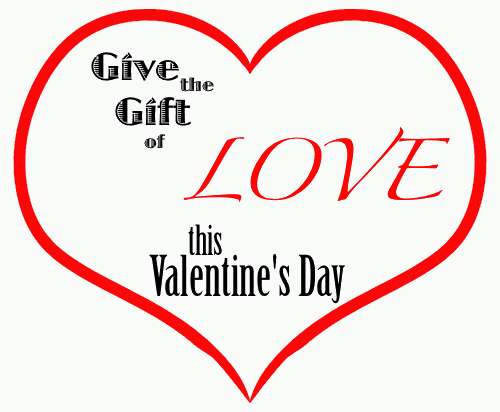 Little hands make light work. Happy Valentine's Day.
Matthew 25: 37-40 "Then those 'sheep' are going to say, 'Master, what are you talking about? When did we ever see you hungry and feed you, thirsty and give you a drink? And when did we ever see you sick or in prison and come to you?' Then the King will say, 'I'm telling the solemn truth: Whenever you did one of these things to someone overlooked or ignored, that was me—you did it to me.'