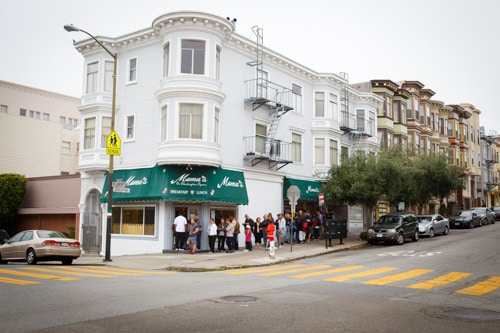 Ever since Tyler knew Asheley and I were going to San Francisco, he wouldn't stop talking about Mama's. He would send me random emails and texts, with just the word Mama's (and way too many exclamation points). Even once we were in San Francisco, he would check in, asking "Mama's yet?!?!" Tyler was beyond passionate about this place. Asheley and I knew that if we failed to at least give Mama's a try, we may be excommunicated from this friendship forever.
Our friends Tom and Julianna also heavily sold us on a visit to Mama's, so we knew it wasn't just one person's borderline fanatical obsession. So we did it. We woke up on the early-ish side one weekday morning and stood shivering in line (who knew summer in San Francisco is beastly chilly), waiting anxiously for our turn to be inside. If nothing else, we would at least be warm.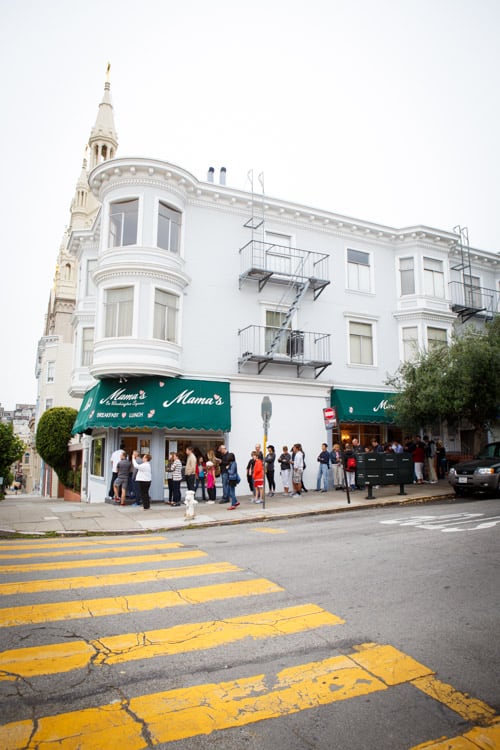 Lucky for us, it was way more than just some needed heat. And honestly, the half hour wait wasn't that bad anyway. Apparently the line can get insanely long, especially on weekends, so a mid-week visit is a must for all you line-haters to avoid going insane.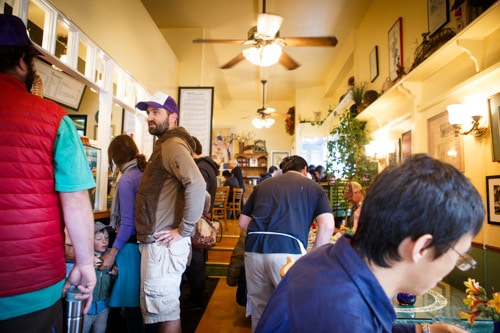 Getting inside the door is a semi-tease. There's one more line... it's like when you're at Disney World and you think the line is done once you reach the top of the stairs, only to find out you still have a little ways to go.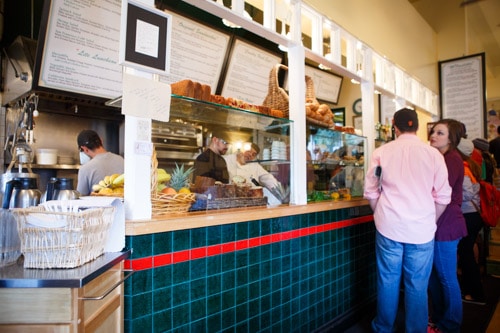 As you wait single-file pressed up against the glass that separates you from a glorious array of food furiously cooking by a swat team of line cooks, get your order ready. You'll get that out of the way, along with paying (bring cash to avoid the debit fee), before getting the next available open table.
It's all pretty quick once you sit down. The food comes pretty darn fast. If you are looking for a leisurely-paced, sit back and relax meal, Mama's probably isn't your place. Get your food, eat it, and then give up your seats to the next set of vultures with glazed-over, hungry eyes preying on your table.
I ordered the Dungeness Crab and Spinach Eggs Benedict. It was enjoyable, although I found the hollandaise sauce too lemony and a bit overwhelming. The potatoes were excellent.
The real star of the show, though... the one that I urge you all to get (and the breakfast that just might occupy your favorite dreams at night):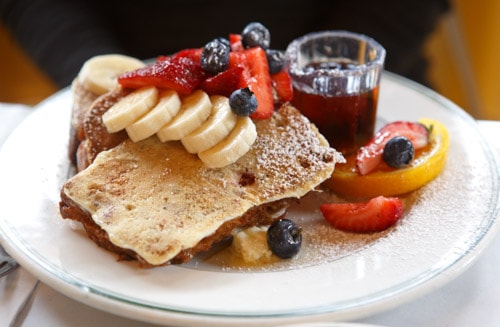 This is the French Toast Sampler. One slice each of Banana Nut, Swedish Cinnamon, and Cranberry Orange. This was ridiculously, illegally good.
Also, look for the jam on your table. The flavor changes regularly. Ours was raspberry. It was a really, really excellent jam, bursting with fresh fruit flavor.
You know I'm not a big breakfast person. It's just not my thing. Most days I honestly just flat out forget to eat it. But if I had Mama's in town, breakfast would be much easier to remember.
Just be prepared to a wait a bit, avoid the weekends and get there on the early side (we got there around 8:15 a.m.), and order that French Toast!
Mama's 1701 Stockton St
San Francisco, CA 94133
415-362-6421
You May Also Want To Check Out...
The Top 12 Foods You Have To Eat in San Francisco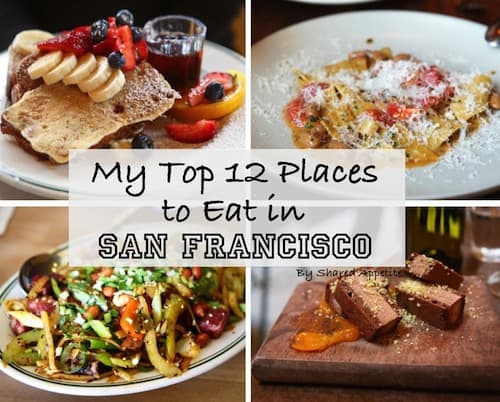 The Top 10 Foods You Have To Eat in NYC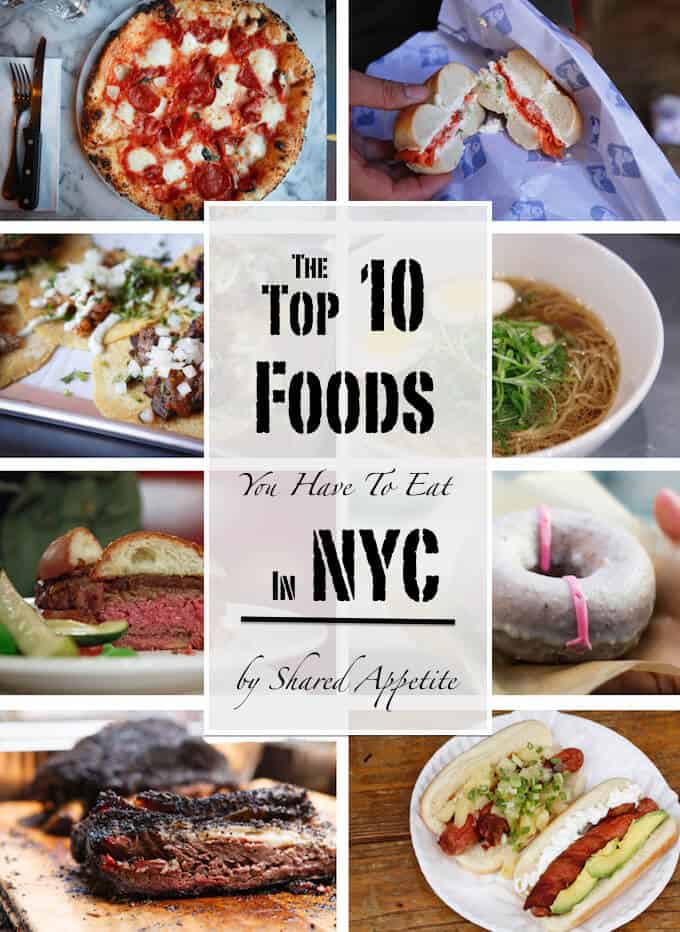 The Top 10 Food You Have To Eat in Paris