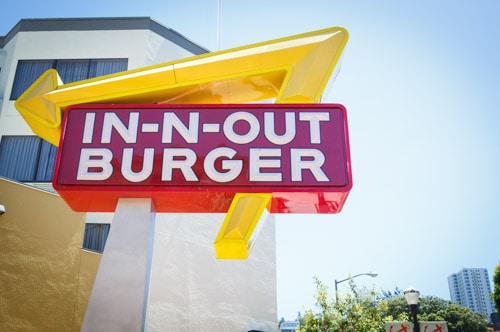 Finally. It's about time. In-N-Out Burger, we meet at last. It's sad, really, that there are none of these franchised burger havens anywhere near the East Coast.
For years I've heard the stories of friends much more well-traveled than myself tell me about their love for In-N-Out Burger. And with my recent inaugural visit to California, I knew that In-N-Out Burger needed to be a definite lunch stop during our San Francisco food marathon.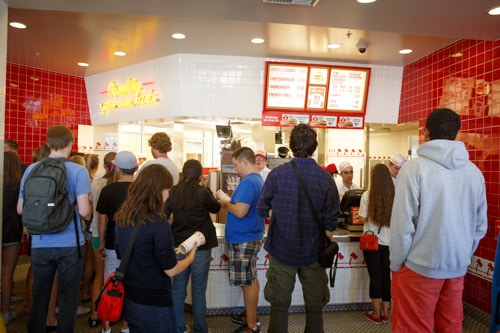 The place is always packed, but I was impressed at how fast they were able to pump out orders and keep the revolving door of customer cash cows moving.
A suggestion for getting a table within this madhouse of vultures. As you are busy placing the food order and waiting to pick it up, have your companion patrol for tables with people finishing up their meals.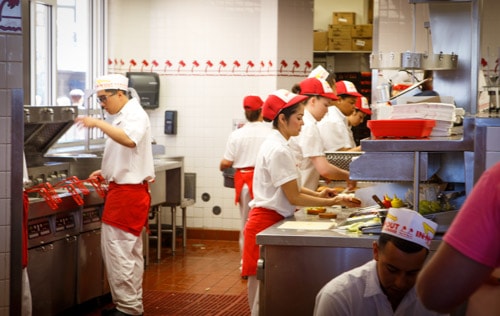 I like that they don't have any freezers or microwaves anywhere in the restaurant. That speaks to the level of quality this fast food joint aims to achieve.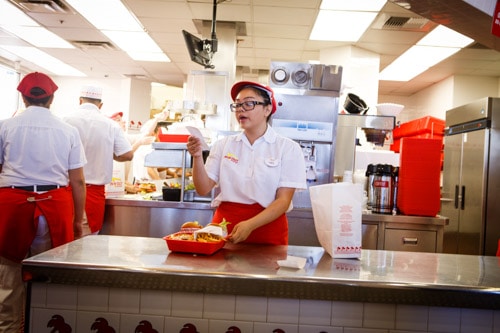 Yes, I captured the moment that my order was called. It was an important milestone in my life and I wanted to document it.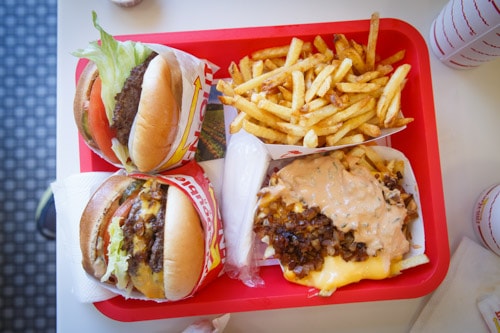 Asheley's order is on the top. Pretty boring, just a single burger cooked in mustard. Mine's on the bottom. That's what you want to get. Animal Style Double Double Burger and Animal Style Fries.
What's Animal Style, you ask? Well it's an option on their secret (but pretty much everyone knows about it so it's not so secret) menu. For the burger, they cook your beef patty in mustard, add pickles and grilled onions, and give a healthy smear of their secret spread. And your fries comes smothered in secret spread, cheese, and grilled onions.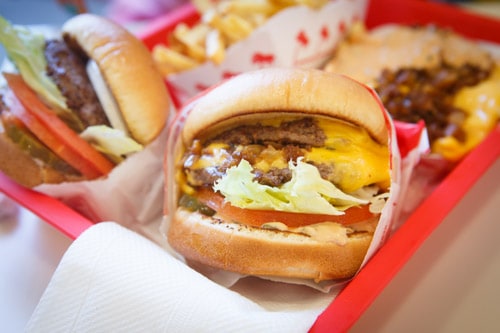 The burger is absolutely excellent for a fast food burger. The fries, quite honestly, aren't spectacular. Making them animal style does help them out a bit, but the fries themselves are pretty underwhelming. It's a bummer because they are fresh cut and have the potential for greatness. From what I've read on some other forums, apparently they only fry the potatoes once (compared to other fast food places like McDonald's that fries them twice). Make sure to ask for your fries "well done" to try to maximize possible crispiness from it's single dive in the oil.
In-N-Out, how about you come out to New York? What do you say?
In-N-Out Burger 333 Jefferson St
San Francisco, CA 94133
(Fisherman's Wharf) 800-786-1000
You May Also Want To Check Out…
The Top 12 Foods You Have To Eat in San Francisco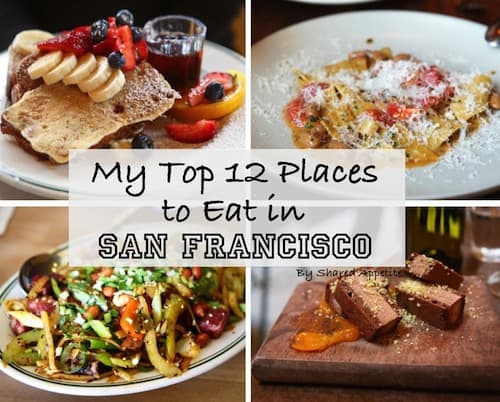 The Top 10 Foods You Have To Eat in NYC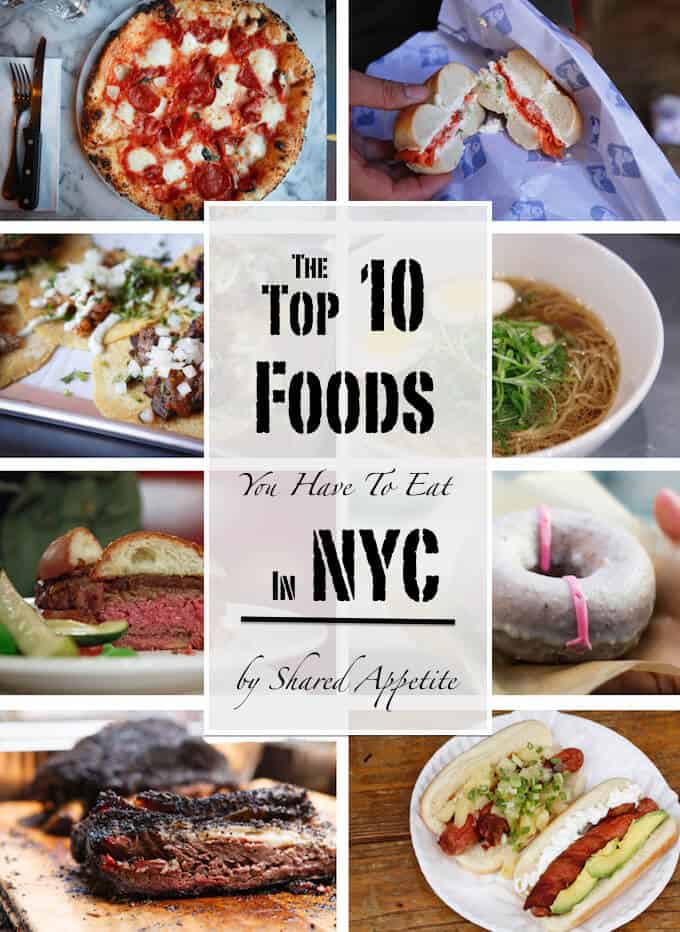 The Top 10 Food You Have To Eat in Paris