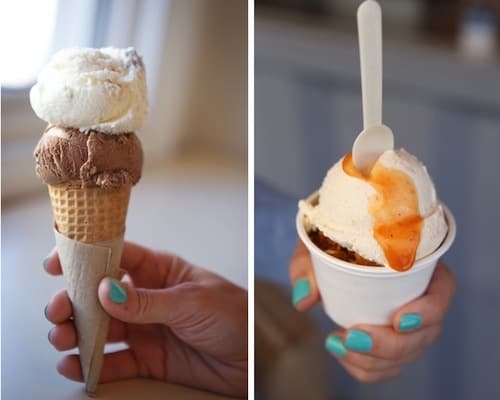 There are apparently several fantastic ice cream options throughout San Francisco. With limited time, limited stomach room, and a wife that noticed my rapidly e-x-p-a-n-d-i-n-g waistline during vacation, we were only able to visit two ice creameries.
You would be hard pressed to give me an ice cream I don't enjoy, or at least can't find at least somewhat pleasant. I mean, come on, it's ice cream. But these two places have some pretty interesting stuff going on. Stuff that you need to know about.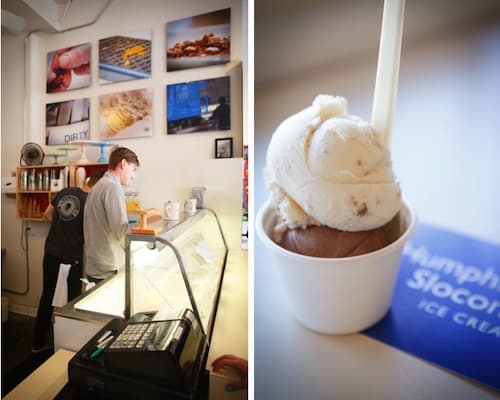 First up, Humphry Slocombe Ice Cream.
Offering a regularly rotating list of about 10-12 ice cream and sorbet flavors a day, Humphry Slocombe definitely comes up with some doozies. And by the line out the door when we arrived, it seems many of those wacky frozen creations are working for them.
Feel free to ask for tastes before committing to a scoop or two. The salt and pepper intrigued me, until I tasted it. Pass.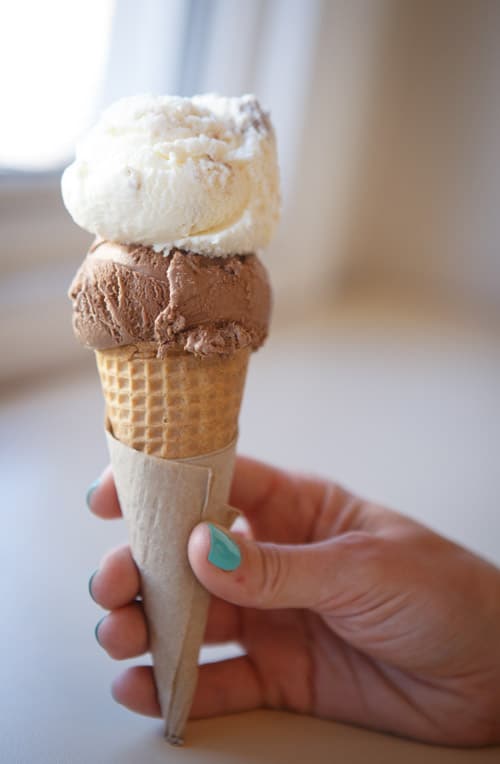 Asheley and I both went with a scoop of the Secret Breakfast and a scoop of Chocolate Smoked Sea Salt.
Random Unrelated, Unimportant Trivia: Can you guess who likes to order the cup and who always orders a cone?
The secret breakfast can most likely be deemed Humphry Slocombe's signature flavor, considering it's apparently the only flavor that's always on the menu. The bourbon and corn flake ice cream is quite delicious. I'm not what you would call a bourbon fan and I really enjoyed the flavor of secret breakfast, as did Asheley.
The chocolate smoked sea salt was quite rich and had just a hint (in a good way) of underlying salt flavor. It was very good, although I think I enjoyed the secret breakfast a bit more.
All in all, very creative flavors and an enjoyable experience. The ice cream isn't quite as creamy as I personally like, but the flavors are creative and unique.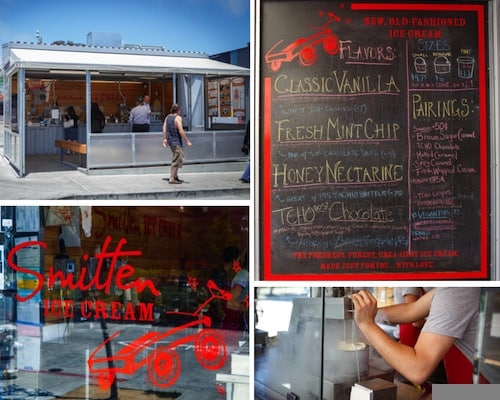 Smitten Ice Cream is a full-out winner in my eyes. The stuff is made from scratch, right in front of your eyes. Order one of the four flavors that rotate regularly (the Vanilla and Tcho Dark Chocolate are mainstays, and 2 seasonal flavors change), and watch as a custard base is quickly transformed with a healthy dose of liquid nitrogen.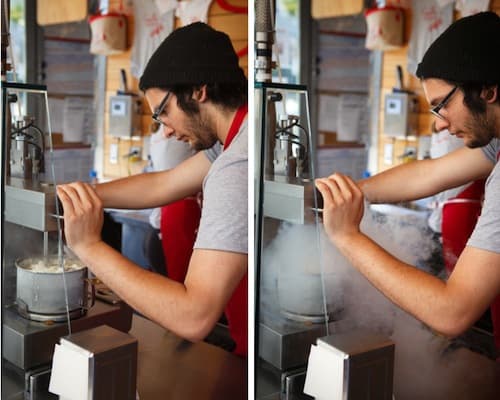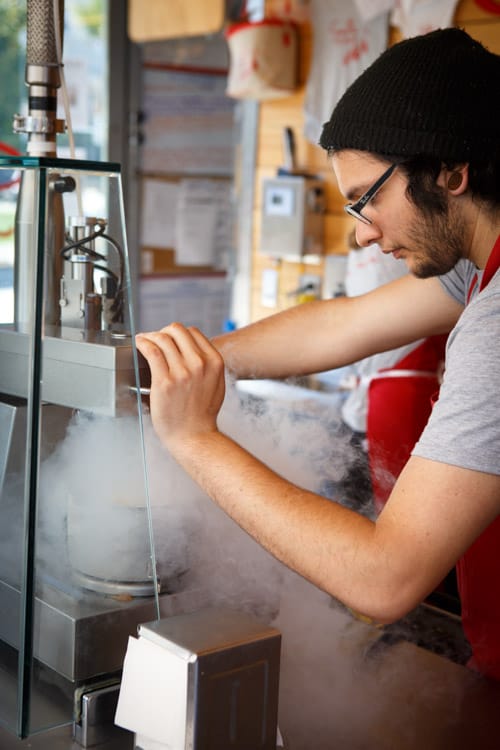 Come on, how cool is that?! I've been begging Asheley ever since if we could start getting some liquid nitrogen delivered to the house, but apparently that's not happening anytime during this lifetime. Or the next one.
The whole process takes about a minute, and since the liquid nitrogen can churn the custard into ice cream so quickly, it creates some of the smoothest and creamiest ice cream I've ever tasted. No artificial additives, emulsifiers, preservative, or stabilizers. Just a few simple locally-sourced ingredients, transformed into rich, creamy goodness.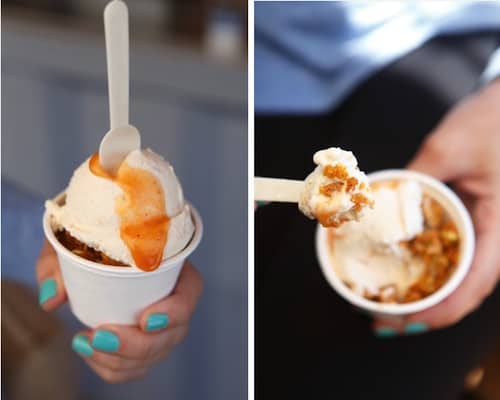 We got the Honey Nectarine. It was fresh, clean, and intensely flavored. Ahhh, so good!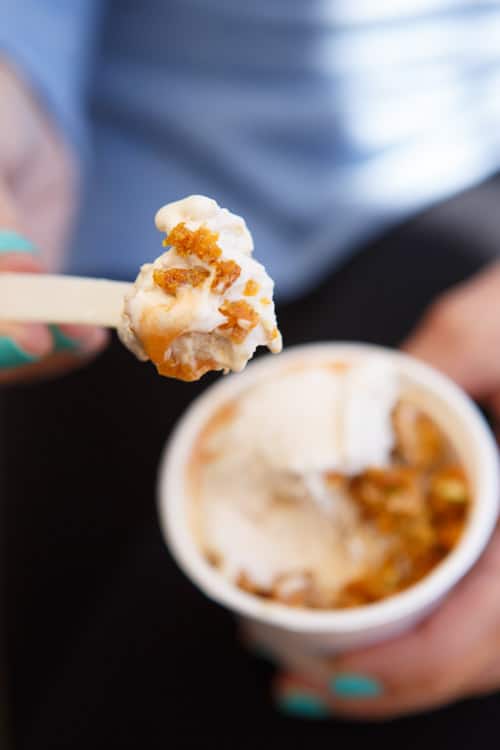 Personally, if I had to pick one to go to again, I would pick Smitten Ice Cream. I mean, how cool is it watching that liquid nitrogen in action? And it really is ridiculously creamy.
Yes, some balk at the premium prices ($4.75 for one scoop). But let's get real. Quality products are more expensive. And in this case, totally worth every penny.
Humphry Slocombe Ice Cream 2790A Harrison St
San Francisco, CA 94110
(Mission District) 415-550-6971 Smitten Ice Cream 432 Octavia St, Ste 1A
San Francisco, CA 94102
(Hayes Valley) 415-863-1518
You May Also Want To Check Out...
The Top 12 Foods You Have To Eat in San Francisco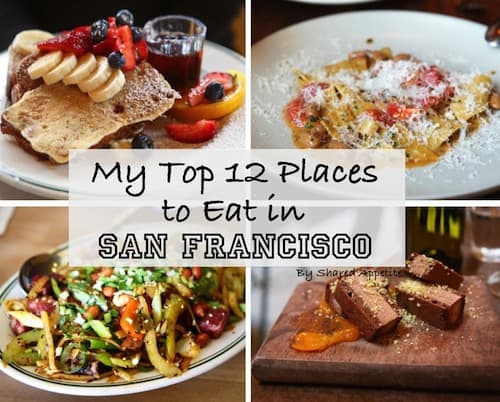 The Top 10 Foods You Have To Eat in NYC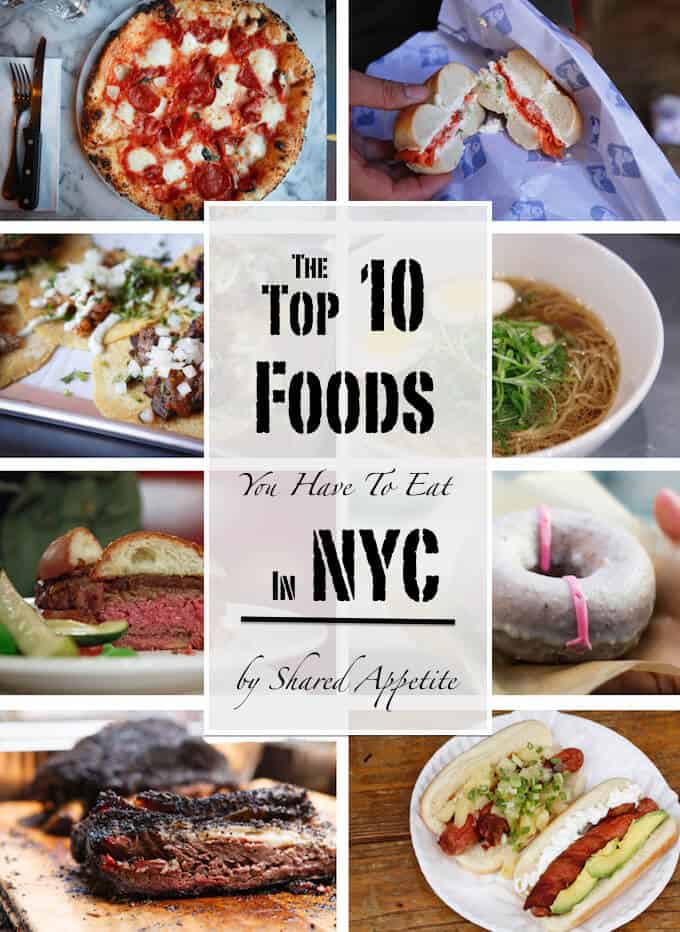 The Top 10 Food You Have To Eat in Paris