This post is sponsored by Hamilton Beach. As always, all opinions and recipe are my own. Thanks for supporting the brands who support Shared Appetite!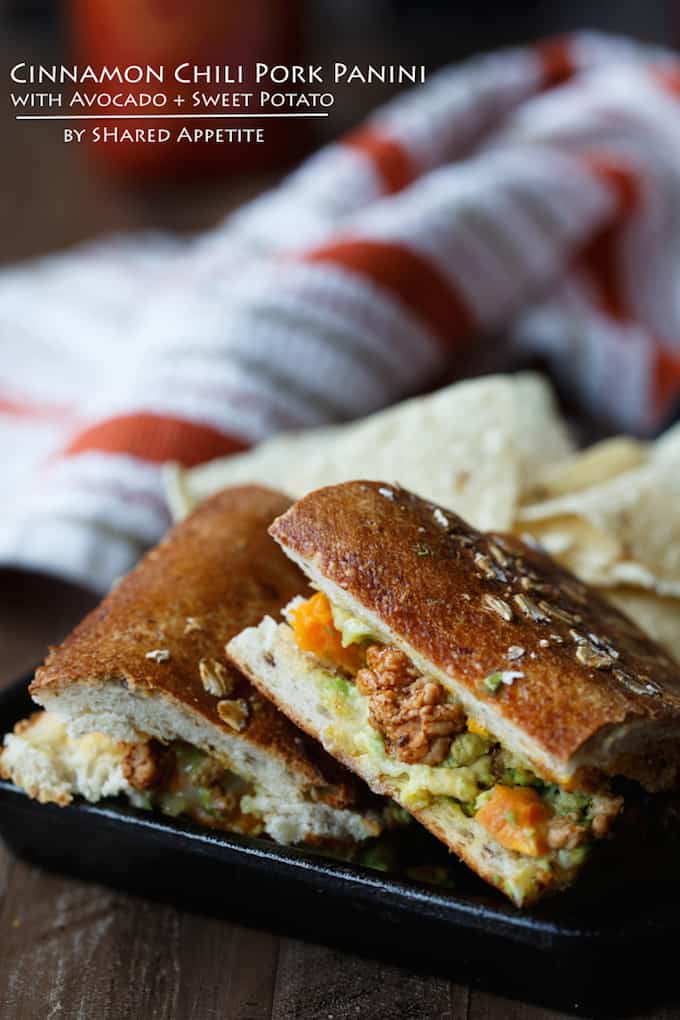 Need a healthier sandwich option that's still big on flavor? Boom. Cinnamon Chili Pork, Sweet Potato, and Avocado Panini will totally rock your taste buds!
Well, it's back to work for this guy. I know, I'm sure you are all soooo sorry for me.
Why do these weeks always fly by so fast? My grand plans for a whole lot of productivity this week ended up (as always) in getting side-tracked with anything and everything. Doh! Asheley and I did, at least, get the majority of the baby registry completed.
And ermagherd... I really had no clue how much stuff a baby "needs". Jeez.
After hours and hours of researching infant carriers, convertible carseats, and baby monitors, a guy needs a sandwich. And my typical PB+J isn't going to come close to cutting it.
But a legit panini? Now that's what I'm talking about. This Cinnamon Chili Pork, Sweet Potato, and Avocado Panini is the real deal in the flavor department. Heck to the yes.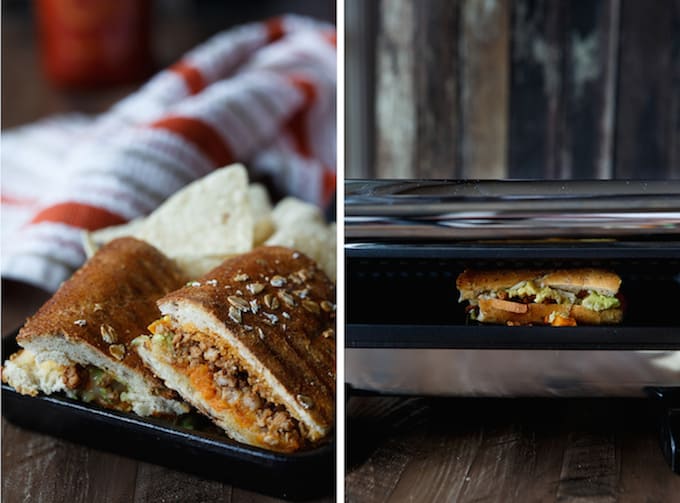 Since operation #stopbeingafatty is still in full effect (although I must admit this week off has been a bit indulgent in the eating department), a bit better-for-me meals is muy importante.
Luckily, these didn't taste healthy. I packed in some serious flavor... a punch of cinnamon and chili in the pork. Roasted sweet potatoes and fresh avocado. And of course a little sharp cheddar for the critical meltability factor in the panini.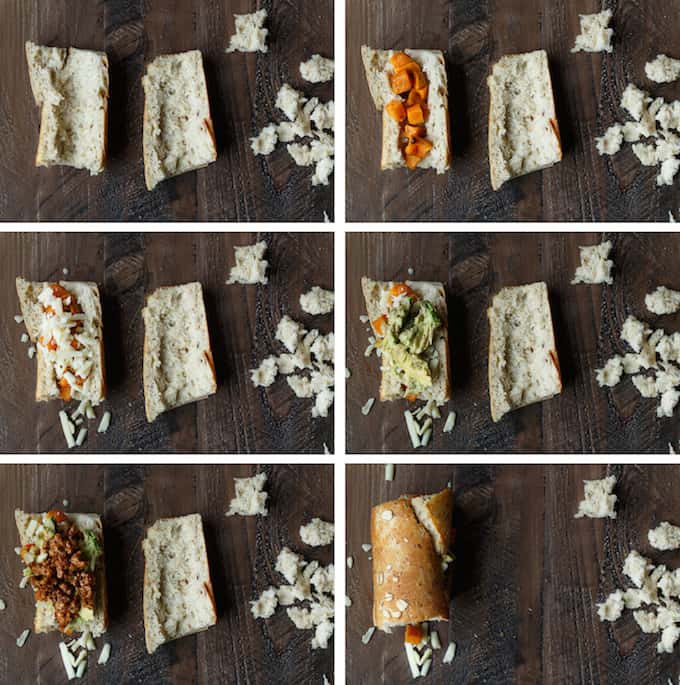 Grab this recipe for Cinnamon Chili Pork, Sweet Potato, and Avocado Panini over at the official Hamilton Beach blog, Everyday Good Thinking, where I'm guest posting today.
And big thanks to Hamilton Beach, they are offering up a great giveaway of the same panini press I used in my kitchen: Panini Grill Gourmet Sandwich Maker! One Shared Appetite reader is going to win... you gotta be in it to win it! Make it happen 😉