These Greek Lamb Tacos with American Lamb were created in partnership with the American Lamb Board. As always, all opinions and recipes are my own. Thanks for supporting the brands that support Shared Appetite!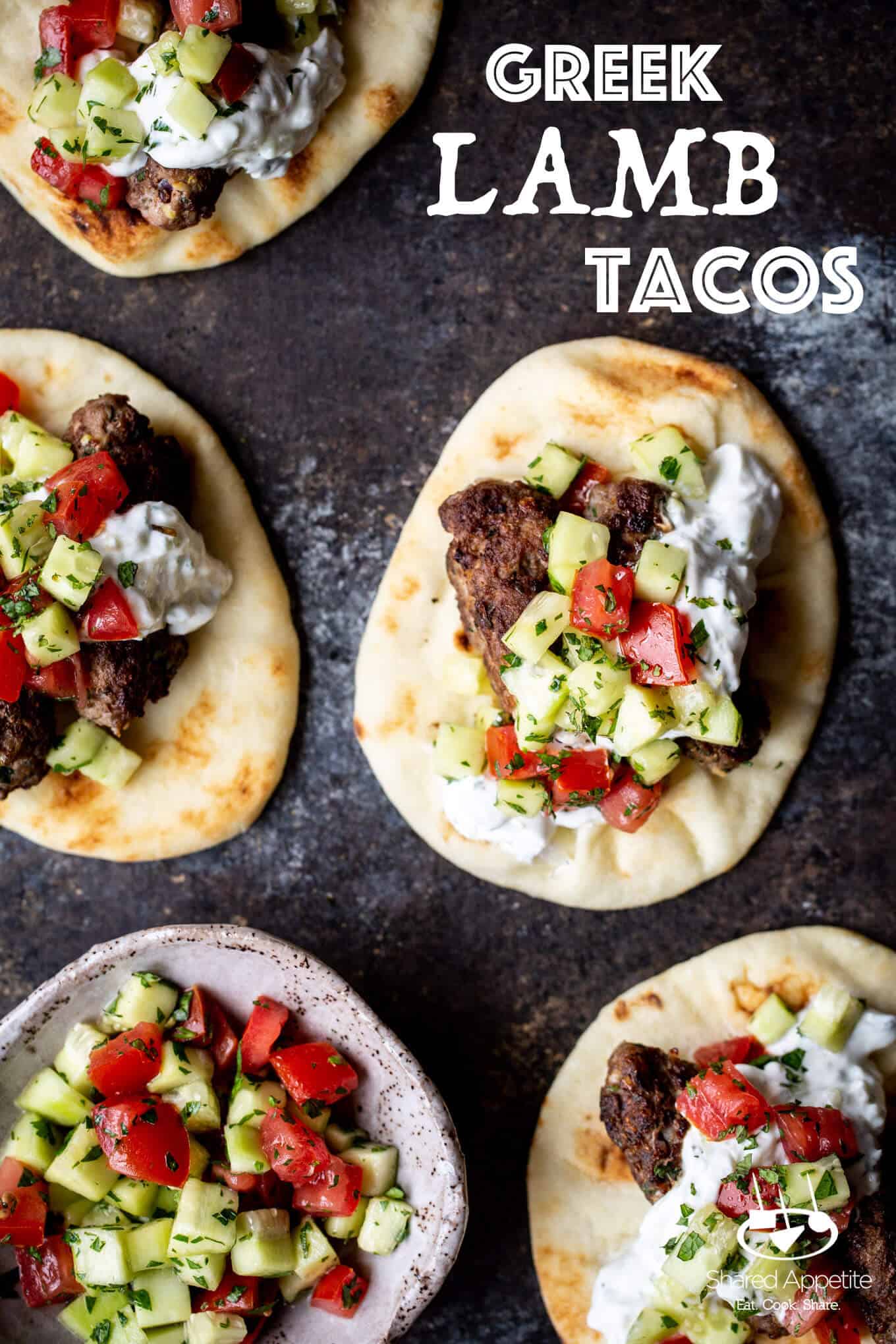 Some say December is the best time of year. I get it. Christmas and New Year... I'm a fan. But it's also an extremely stressful and busy month. That's why I think it's actually the second best time of the year. My absolute favorite day of the year? CINCO DE MAYO!!!
Yes, I'm dead serious. This is a day with no stress or expectations, except to enjoy plenty of margaritas and as many chips with guacamole as your stomach can hold (or if you're going out to eat... however much your wallet can afford, because you know guac is extra).
I host a big Cinco de MAN-o party every year. Our wives are usually away the first weekend of May at our church's annual women's retreat, so I get all the dudes together for an epic night of food. I always make my famous (and I use that word loosely) Pineapple Habanero Salsa, foolproof Carnitas, and highly anticipated 4 Ingredient Nutella Choco Tacos. This year, I'm bringing a new player to the party. These Greek Lamb Tacos made with American Lamb!!!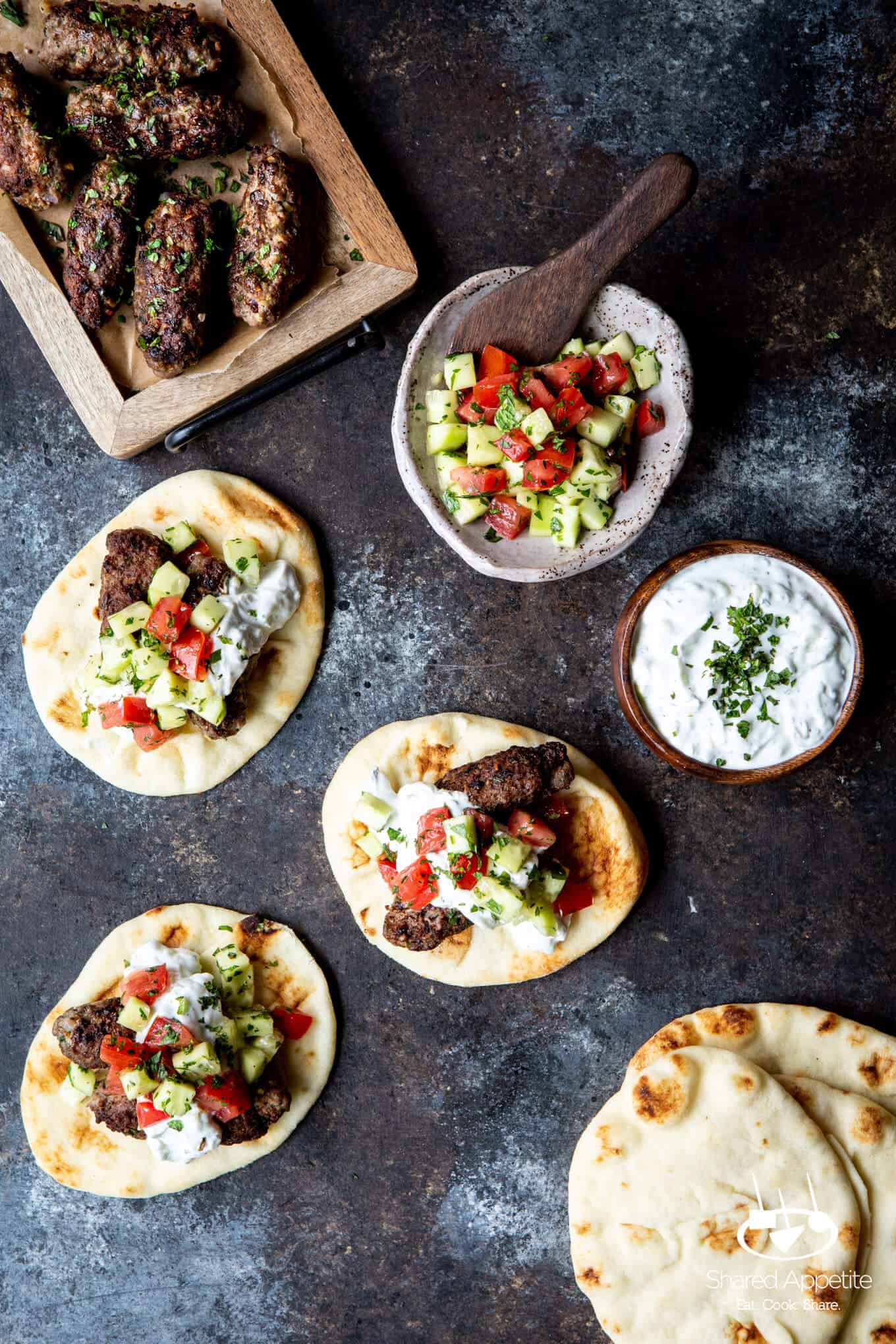 These Greek Lamb Tacos are getting me extra excited because I've been highly obsessed with Greek flavors lately, and this is pretty much the best of both worlds... Greek flavors in a TACO!
Let's start with the Greek equivalent to guacamole... tzatziki. If there's anything nearly as addictive as chips with guac, it's pita with tzatziki.
Am I Right?
Squeezing out excess moisture from the shredded cucumber is key to a tzatziki with good texture. Make sure you also use good quality Greek yogurt... none of that non-fat stuff. And last tip... after letting the flavors meld for a while in the fridge, make sure to taste and re-season your tzatziki with extra lemon juice and/or Kosher salt if it's needed!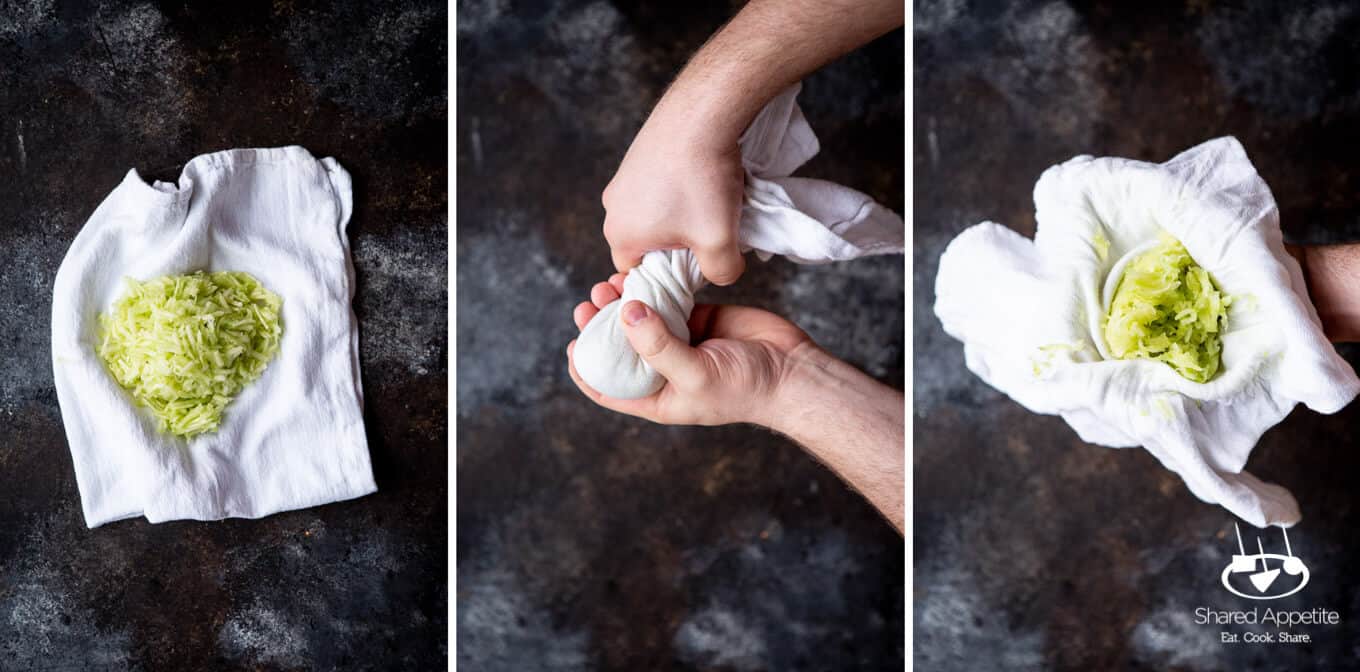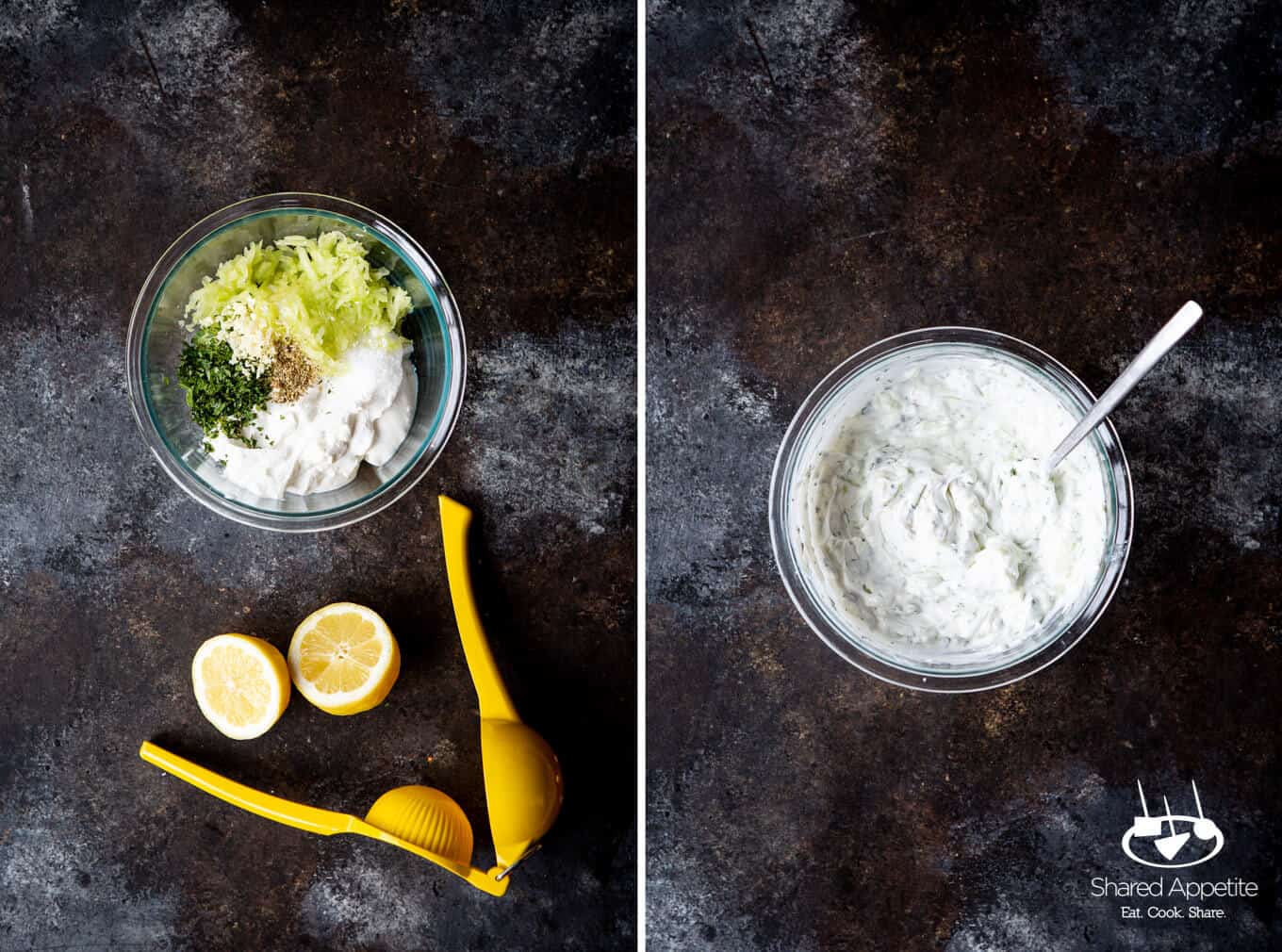 Instead of Pico de Gallo for these Greek Lamb Tacos, we're bringing the fresh flavors of Israeli Salad to the party. I first had Israeli Salad in a falafel sandwich from Taim in NYC, and was immediately hooked. Quite surprising, might I add, because I'm 100% not a cucumber fan.
It's the perfect fresh and crisp bite that the creamy tzatziki and flavor-packed lamb kefta need.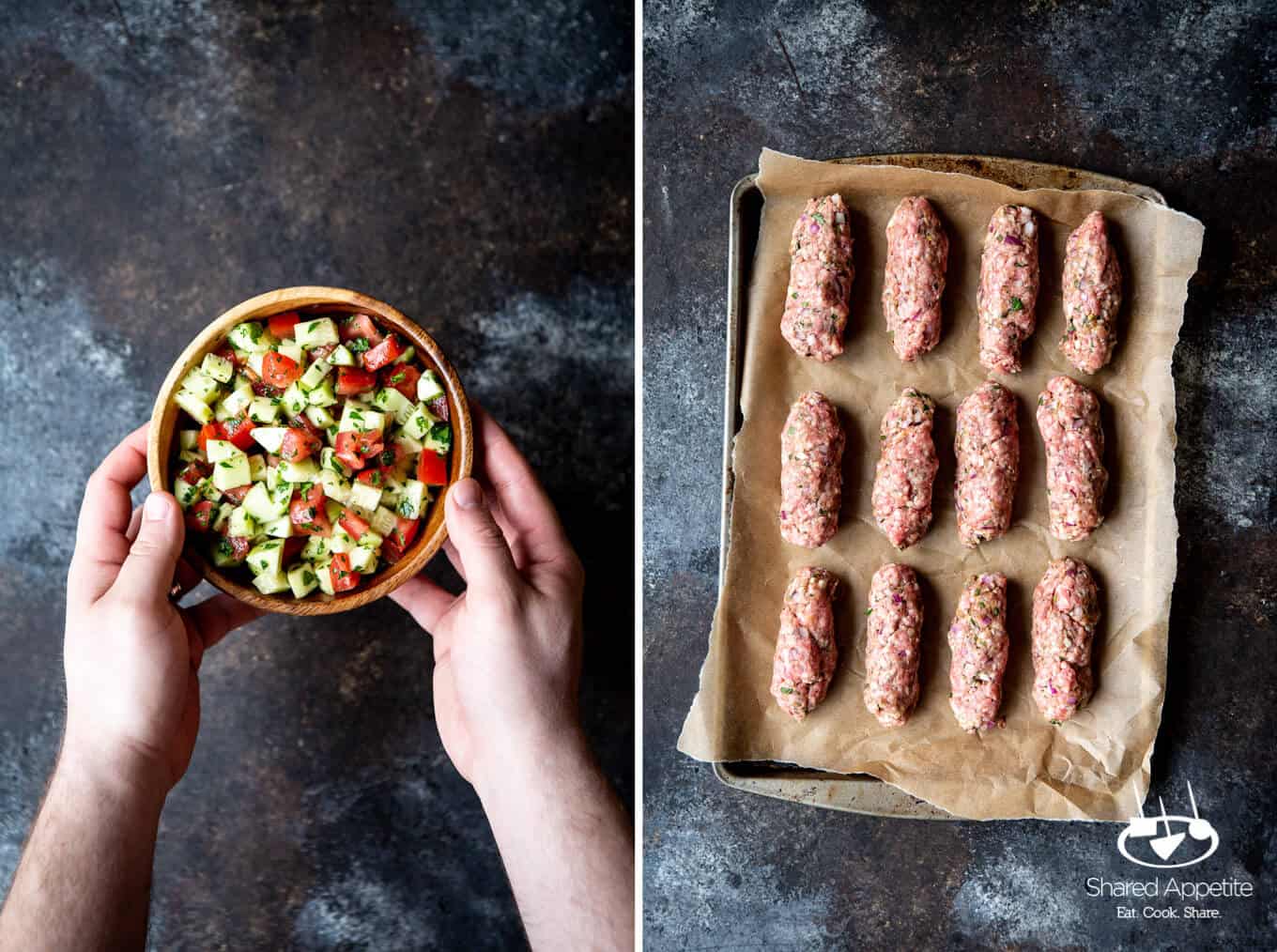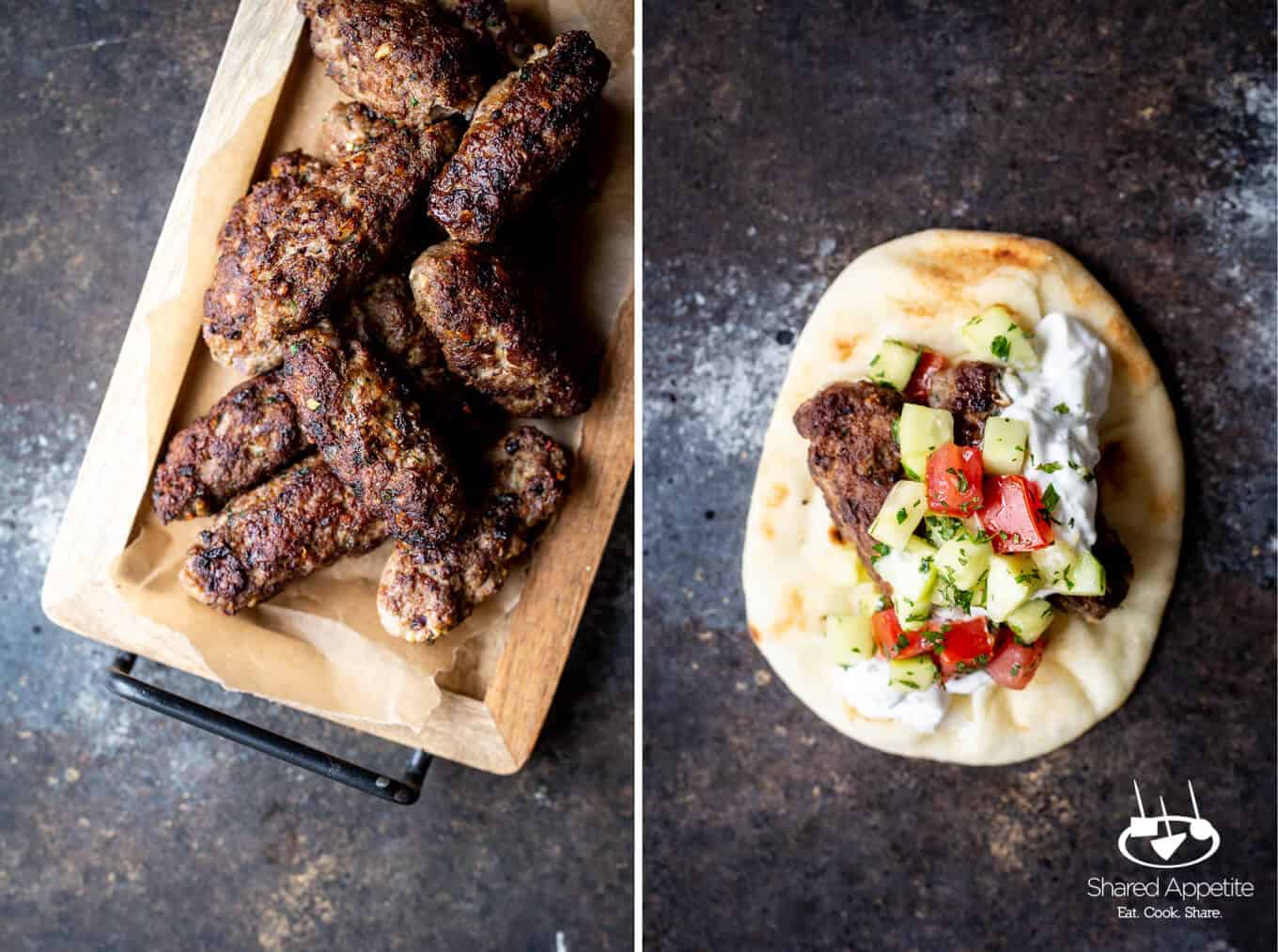 Lamb Kefta... or Lamb Kofta... or one of the various other spellings it has. In ball form, in patty form, in skewer form... it's all good. Like little mini Greek lamb meatloaf, these nuggets are studded with BIG flavor.
It all starts, of course, with AMERICAN LAMB.
American. Made here, for here.
I was shocked when I first learned that the majority of lamb sold in the United States is actually from the OPPOSITE side of the world. Australia and New Zealand. We are literally purchasing lamb that's traveled 10,000 miles and up to 30 days to get to our grocery stores. That's insane!
American Lamb is not only a superior tasting product, it's incredibly local.
How local? It's produced in almost EVERY STATE in the U.S. on family farms. I've had the privilege as serving as an American Lamb lambassador for a couple years now, and part of that honor is getting to meet some of the lamb ranchers and their families. Truly and fully, these people care. They eat, breathe, and sleep lamb. It's a labor of love, passion, and incredibly hard work. I can't think of a better way to support them than to keep it local at the grocery store.
Next time you are at your butcher counter (Whole Foods typically carries American Lamb)… make sure you let them know that you want American lamb. It tastes better, is fresher, and helps support families right here in the United States!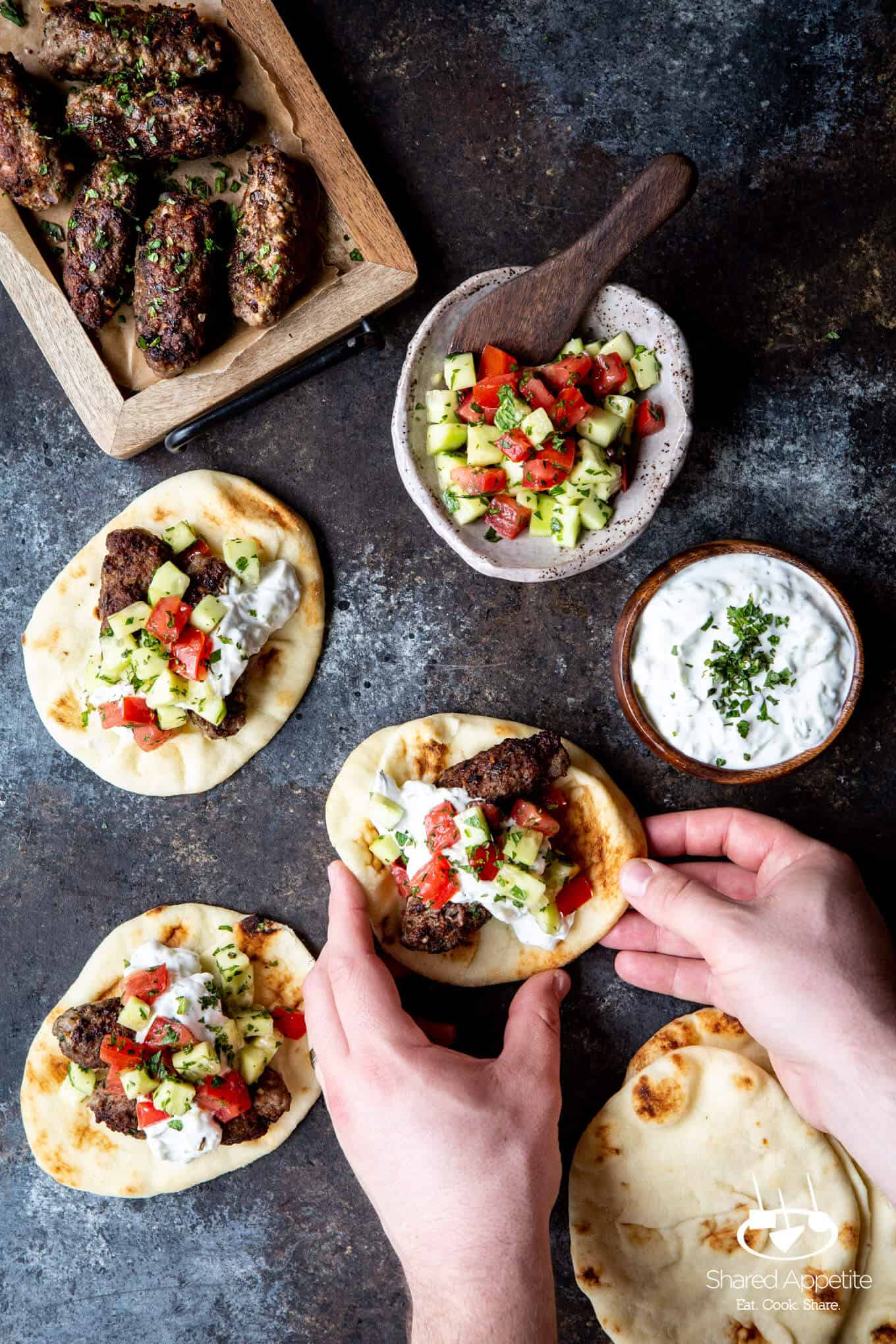 I love serving up these Greek Lamb Tacos on mini naan. If you can't find it, feel free to use regular old tortillas. Just make sure in either case, you heat up those carbs. There's nothing sadder than a room temperature tortilla or naan. I want it warmed through and a little toasty.
Then make sure to PILE ON the tzatziki and Israeli salad on top of these boldly flavored lamb kefta!
Print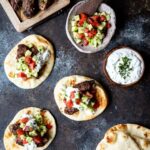 Greek Lamb Tacos
---
8

Mini Naan, heated
Lamb Kefta, recipe below
Israeli Salad, recipe below
Tzatziki, recipe below
Chopped parsley or mint, for garnish
for the Lamb Kefta
1 ½

pounds of American Lamb

½

medium red onion, grated or minced

4

cloves garlic, minced

½

lemon, zested with microplane zester

¼ cup

finely chopped fresh mint

1 teaspoons

coriander

1 teaspoons

cumin

1 teaspoons

dried oregano

½ teaspoon

cayenne pepper, optional
Kosher salt
for the Israeli Salad
1

cucumber, peeled and seeds removed, finely diced

2

plum tomatoes, peeled and seeds removed, finely diced

1 tablespoon

extra virgin olive oil

1 tablespoon

fresh lemon juice

2 tablespoon

chopped parsley
Kosher salt
for the Tzatziki
1 cup

plain Greek yogurt

½

cucumber, peeled

1

lemon, juiced

1

clove garlic, minced

2 tablespoons

finely chopped fresh mint

¼ teaspoon

dried oregano
Kosher salt
---
Instructions
Place 2 lamb kefta on each mini naan.  Top with Israeli salad and tzatziki.  Garnish with chopped mint or parsley and devour.
for the Lamb Kefta
Combine ground lamb, onion, garlic, lemon zest, mint, coriander, cumin, dried oregano, and cayenne pepper in a medium mixing bowl. Season generously with Kosher salt. Form mixture into 16 mini logs.
Heat grill or large skillet over medium-high heat.  If using skillet, add 1 tablespoon of canola or vegetable oil.  Cook lamb kefta until just cooked through, flipping once halfway through cooking.
for the Israeli Salad
Combine all ingredients in a small mixing bowl and season with Kosher salt.
for the Tzatziki 
Using the smaller side of a box grater, grate cucumber. Soak up excess cucumber moisture with paper towels. In a small mixing bowl, combine Greek yogurt, 3 tablespoons of the grated cucumber, two tablespoons lemon juice, garlic, mint, and dried oregano. Season with Kosher salt. Taste and adjust seasonings (add more lemon juice, etc.) as desired.
Prep Time:

20 minutes

Cook Time:

10 minutes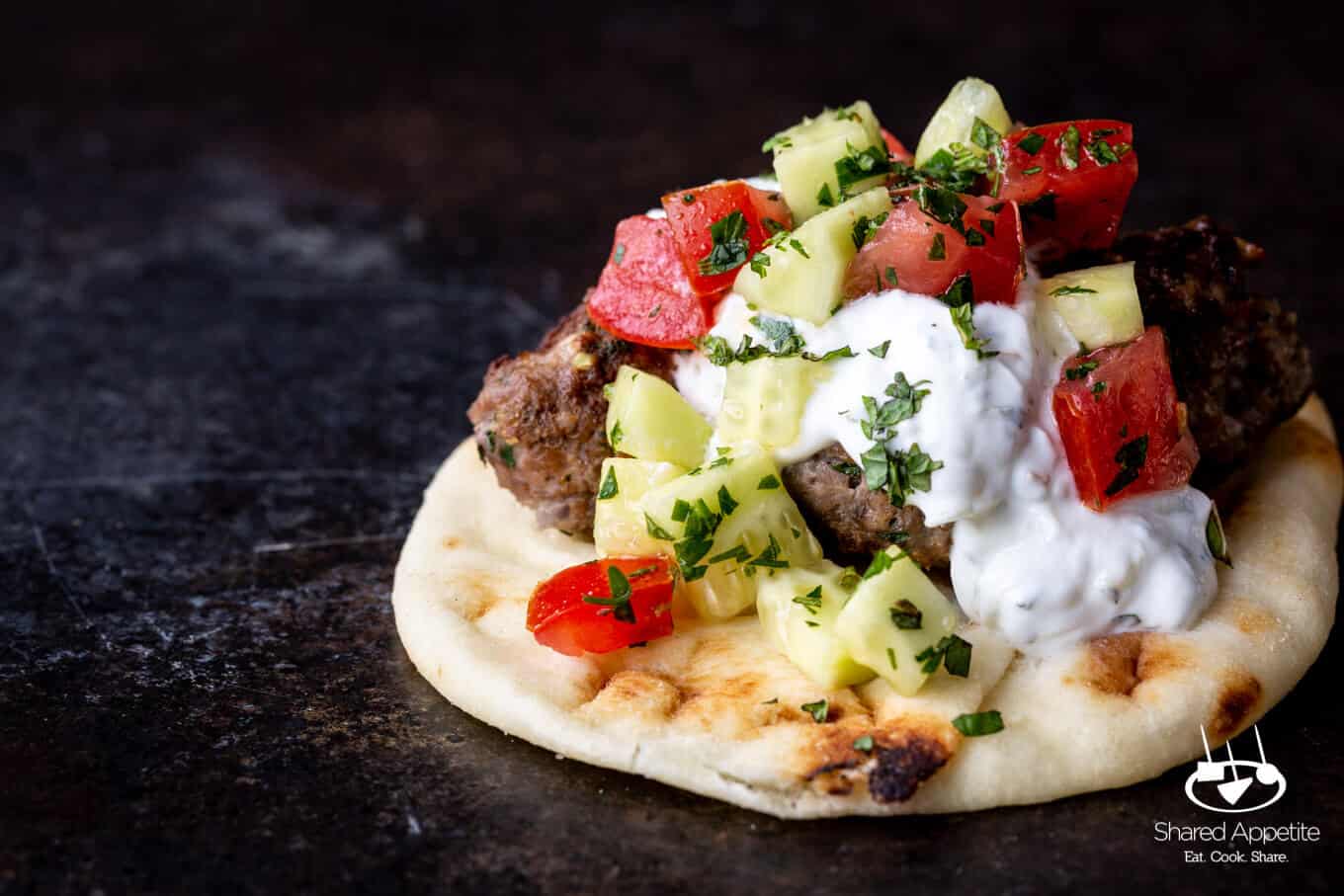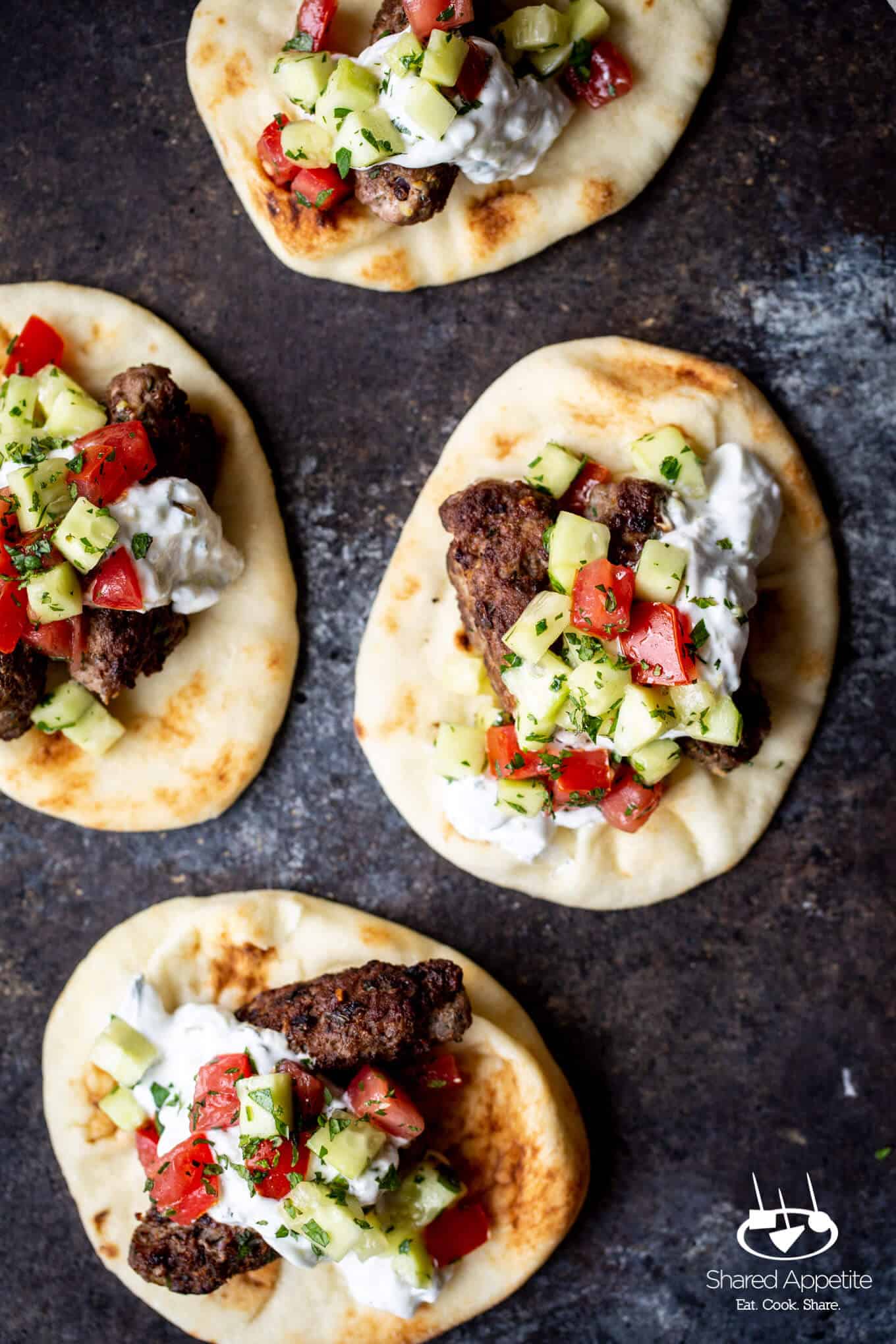 Greek Lamb Tacos