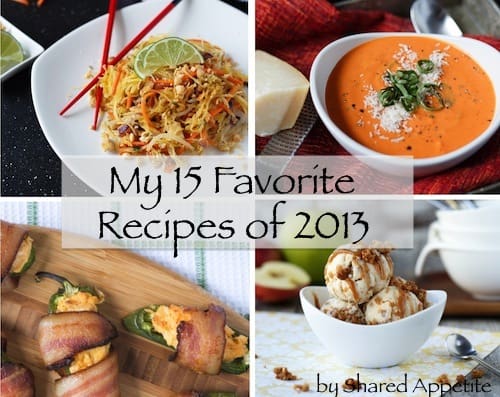 2013. It's been a good year. I've been blessed in more ways than I can count and more ways than I deserve.
In the word's of the great philosopher Billy Joel: "Got a good job, got a good office. Got a new wife, got a new life. And the family's fine."
I do have a good job (and just got upgraded to a much nicer, larger classroom this year, which is totally my office). I didn't get a new wife, but everyday I discover new things I love about her. And I am trying to live by the mantra that every single day is precious and we get to start anew.
And I really do have an amazing family. Parents. Relatives. Friends. And you. I count you as my family. Sometimes I spend more time with you than I do Asheley, sitting in front of the computer screen editing photos, writing recipes, responding to comments and emails. And you guys really are amazing.
You've been a part of something really special in my life. And for that I am extremely grateful. Food is more than just food for me. It's something that unites us. Brings us together. Creates memories. And I am just so overcome with joy that you are a part of this food journey with me.
Looking back over the past year, it looks like I've posted just over 75 recipes. That's a lot of food. And although I love every recipe, there's some in here that are just a little more extra special than the others. Here's a look back at my 15 favorite...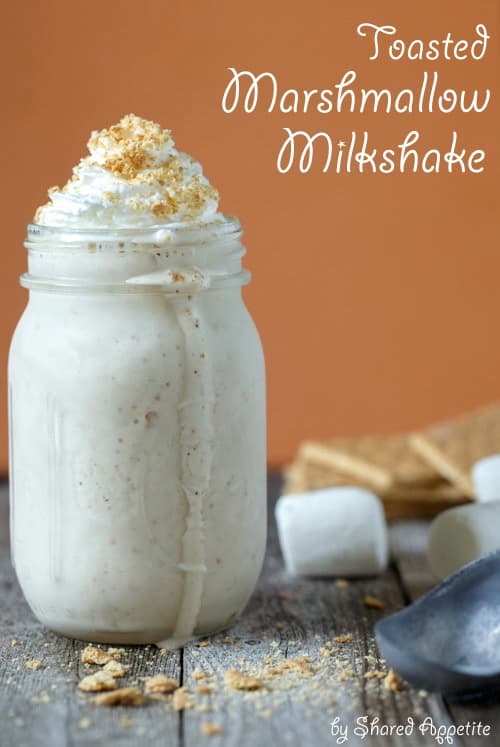 There's not a whole lot to say about this milkshake other than it's amazing. It's pretty much everything I want all summer long. The only obstacle is trying to keep Asheley away from the toasted marshmallows long enough to get them into the blender.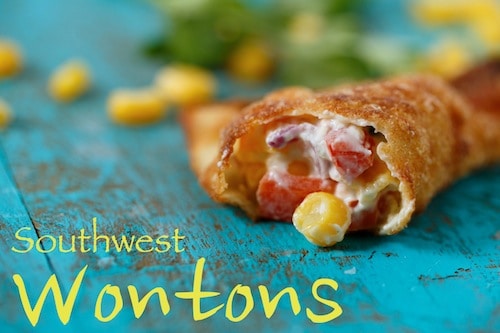 This might be my favorite appetizer. Love them. Adore them. Could eat about 30 of them in one sitting. They are addictive little buggers.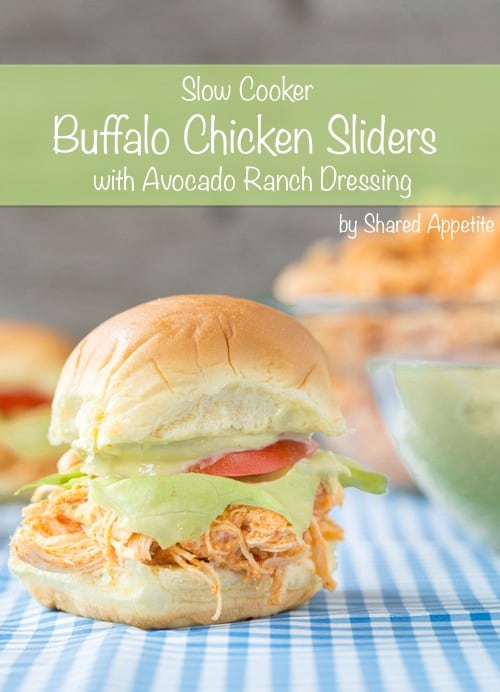 Making buffalo chicken in the slow cooker is SO easy. Making sliders was a no brainer, and adding a good slathering of this homemade Avocado Ranch Dressing is what really made these sliders one of my favorite eats of 2013.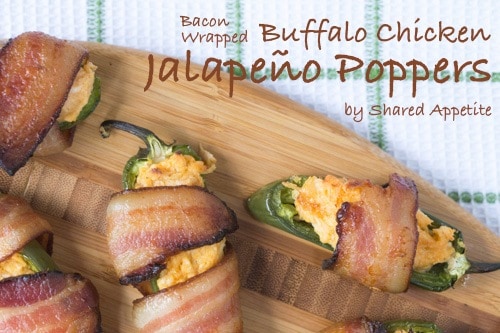 And speaking of slow-cooker buffalo chicken, you can turn them into these addictive game-day eats. They are seriously great.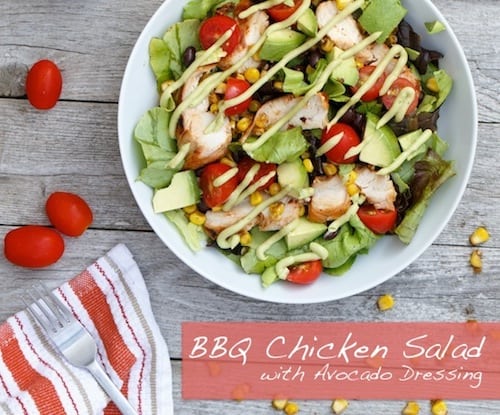 This was my go-to healthy (ish) salad over the summer. Asheley gets SO excited when she comes home from work and this is waiting for her. It might be her favorite recipe of 2013.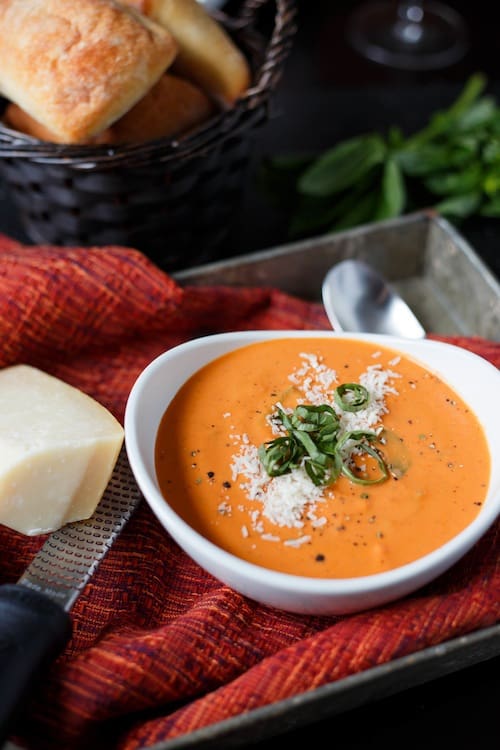 This is Asheley's other favorite recipe of 2013. The soup is so easy to make and comes together in just about 30 minutes. Perfect with a side of grilled cheese 🙂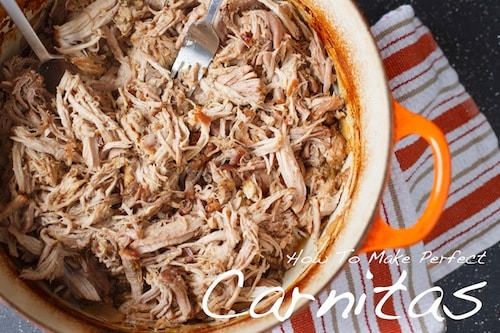 Want to feed your family for a long time on a pretty cheap budget? Carnitas is the answer. Pork shoulder is cheap and you can transform your carnitas into so many different dinner options. Take for instance, this gem: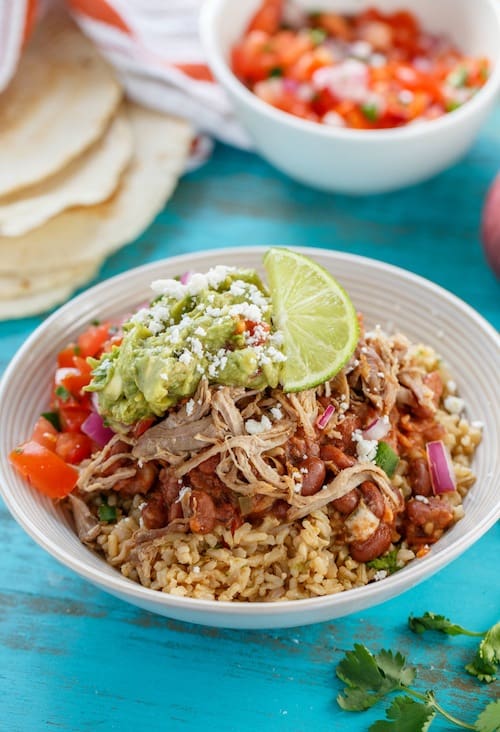 Better Than Chipotle Burrito Bowl. Bold claim? Maybe. Truth? I think so.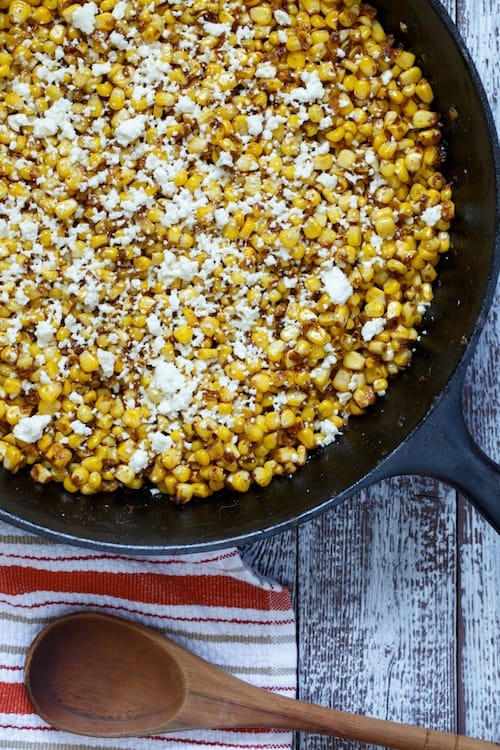 It's shocking how much all my friends and family love this corn dish. I make it at pretty much every summer BBQ and people can't get enough of it. Why so shocking? It's got like 4 ingredients and is the most ridiculously easy side dish to pull off.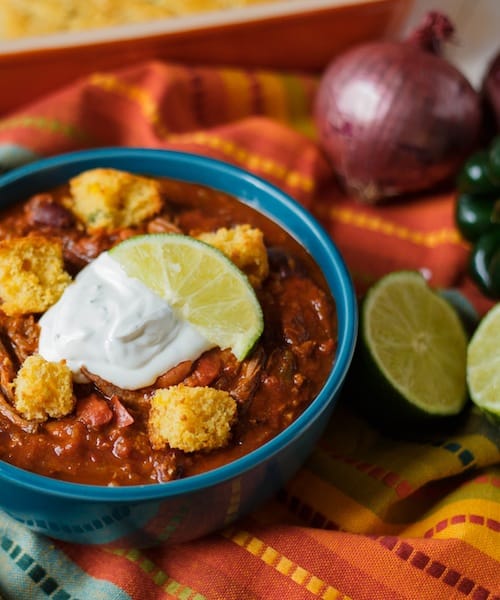 I love me some chili. And this chili is pretty luxurious. Like if Prince William and Kate had a chili baby, this would be it. Beer-braised short ribs. Honey-Jalapeno Cornbread croutons. Spicy lime aioli. And a secret spice blend that isn't so secret anymore.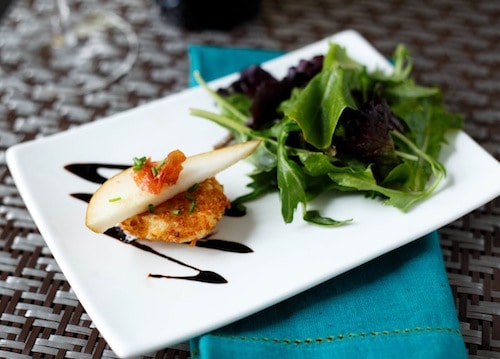 This has become one of those signature dishes that friends and family ask me to make over and over. It's a perfect one bite fancy-schmancy appetizer, or you could also make one fine-tasting salad out of it.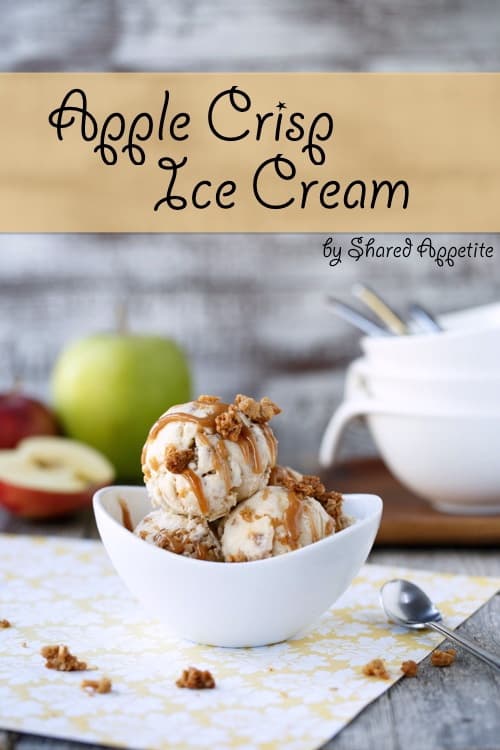 I rarely have unique ideas. Like organic ideas that aren't inspired by a restaurant menu, reading other blogs, or flipping through one of the numerous food magazines that get delivered to the house. But this recipe is one of those "wow, I actually have a unique, original thought" moments. Apple Crisp is my all time favorite fall dessert. Turning it into an ice cream made me so happy. Probably more happy than it should have.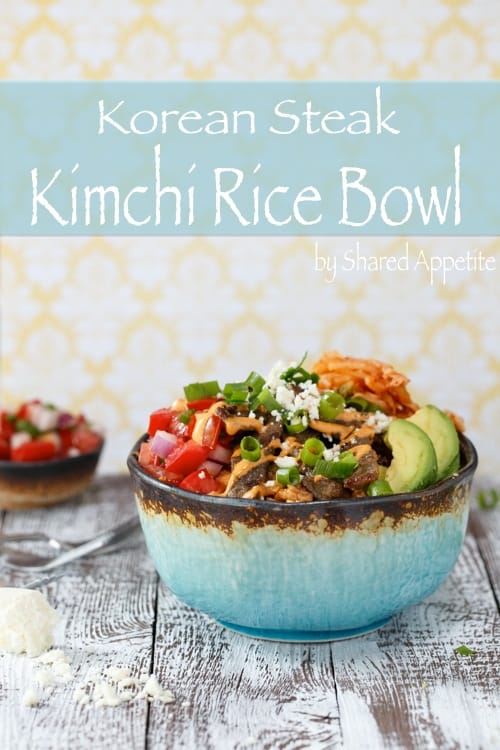 I've been loving the flavors of Korea lately, especially when it's spun into a Mexican-inspired dish. This rice bowl is full of kimchi and bacon fried rice, bulgogi-style steak, kimchi, a gochujang aioli, and a bunch of other deliciousness.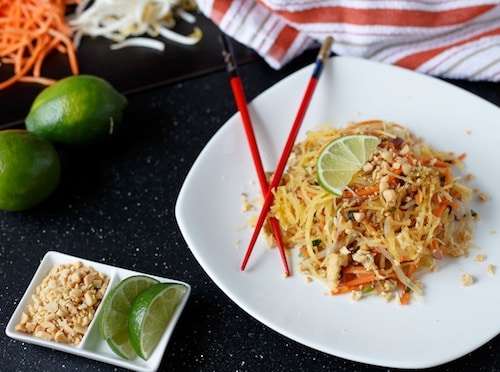 I love good Thai food. But at the beginning of last year, I was trying to put a healthy spin on a lot of dishes. Most were complete failures, but there was one shining star. One oh my goodness moment. And this was that moment. This Spaghetti Squash Pad Thai also happens to be the most pinned recipe on all of Shared Appetite.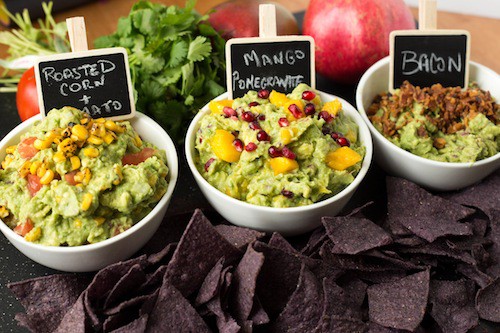 I could eat guacamole every day. Love the stuff, which is funny, because when I was a kid I absolutely abhorred it. You've got three variations on my basic guacamole here... adding Roasted Corn and Tomato, Mango-Pomegranate, or Bacon. Make one. Make all. Go crazy.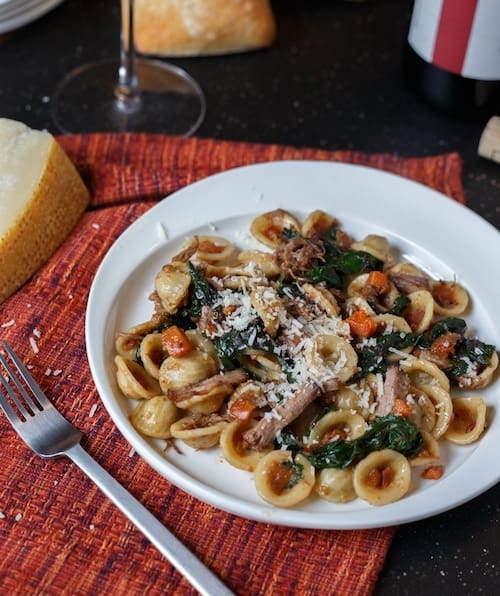 So I made braised short ribs during one of those cold winter months with a side of sauteed swiss chard with crispy pancetta. The meal was great. But the next day, when there wasn't quite enough to substantiate a full meal, I transformed it into this pasta dish... which was at least 10 times better than the original meal.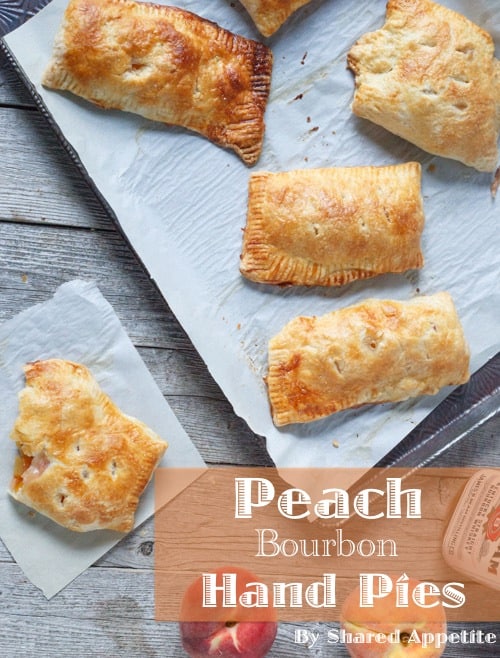 Hand pies are always a good idea. You totally eliminate the need for utensils and any sort of decorum. The crust is ridiculously easy to make (thanks Bon Appetit) and the filling comes together in like 10 minutes. All the taste of a homemade peach pie, and pretty much none of the work. Score.