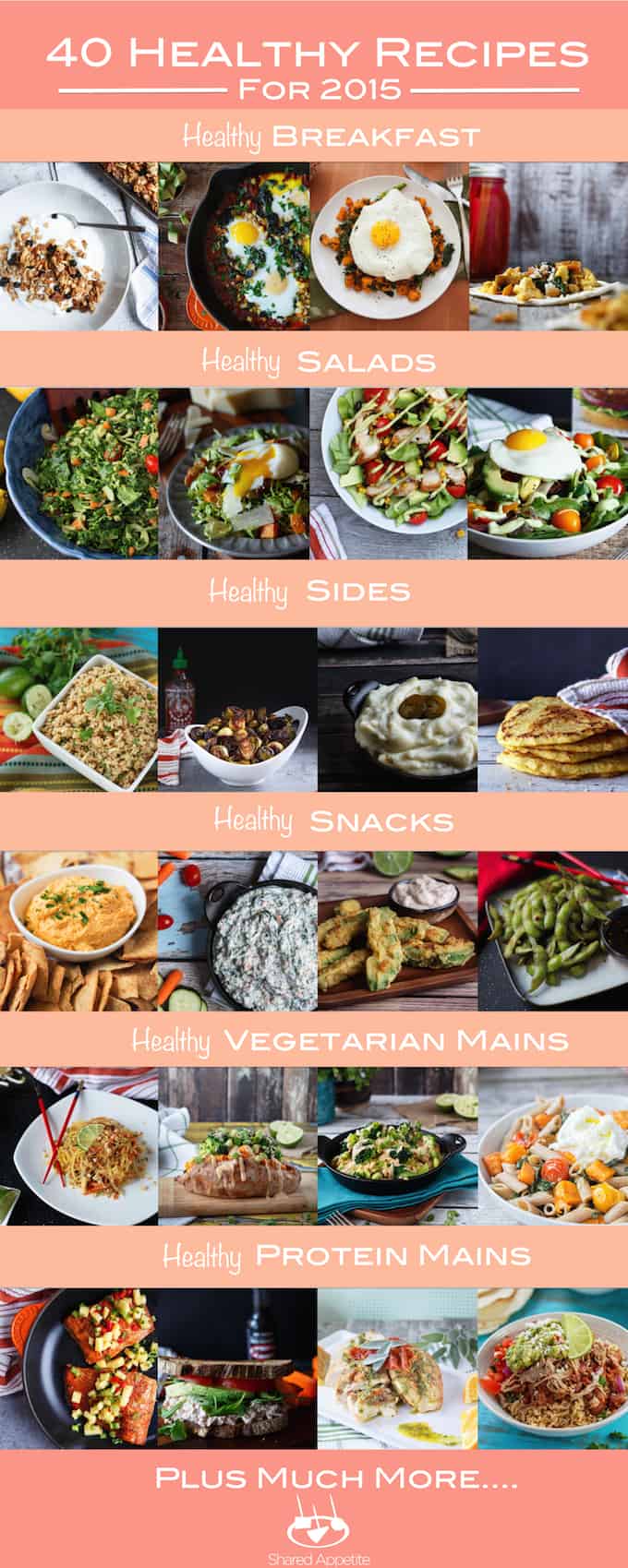 Need a detox from all those cookies and holiday parties, but don't want to eat boring food? Here are 40 Creative Healthy Recipes for 2015. Get your year started off right!
Well, I didn't think it could happen, but it did.
I'm done with cookies.
No, not permanently. C'mon, duh.
My body is craving a bit of a detox from my December diet (i.e. eat everything in sight). Can anyone else relate?
But here's the deal. All too often, eating healthy requires eating boring. And I just can't do it. I need flavor. Big flavor.
So can I be honest? This list is as much for me (probably moreso) as it is for you guys. I need a reminder of what healthy fun eating looks like.
Wishing all of you and your families a very Happy and Healthy New Year! Here's to you 2015…. 40 Creative Healthy Recipes for 2015.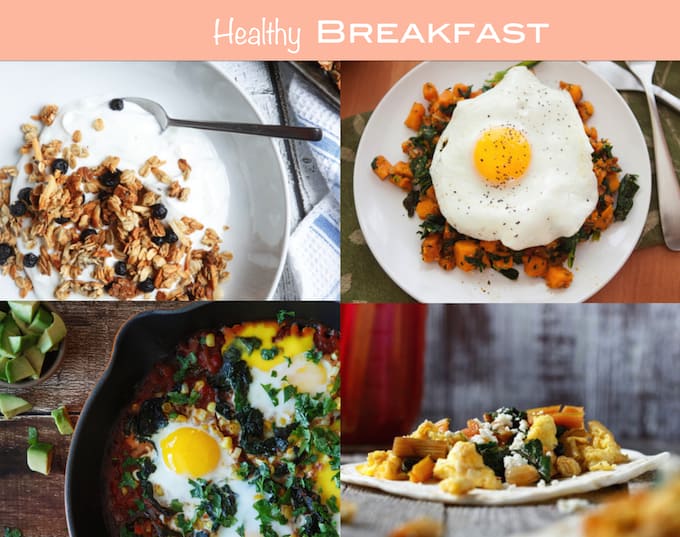 {Gluten Free} Blueberry Almond Granola with Chia Seeds
Quick and Easy Baked Huevos Rancheros
Swiss Chard and Egg Breakfast Tacos with Pickled Swiss Chard Stems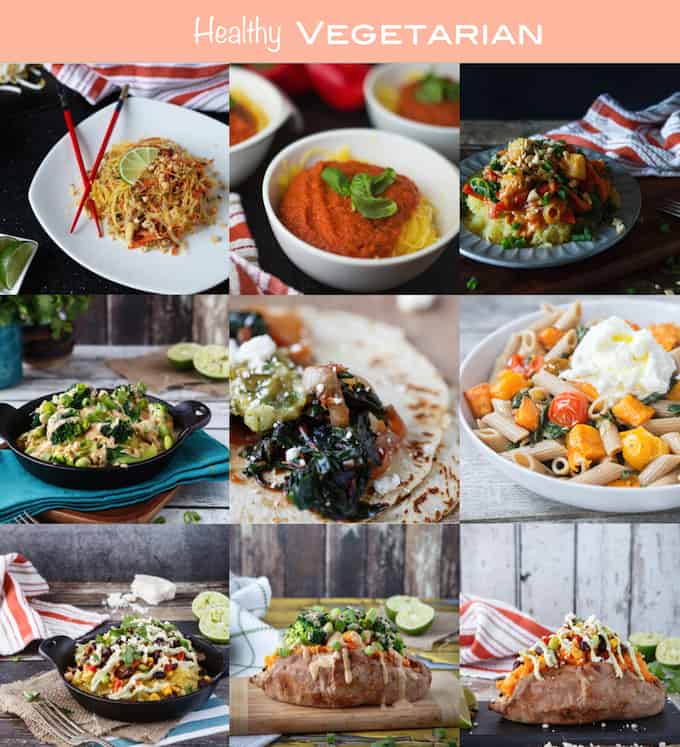 Spaghetti Squash with Roasted Red Pepper – Tomato Sauce
Thai Peanut Red Curry Spaghetti Squash Stir Fry
Vegan Thai Peanut Spaghetti Squash
Swiss Chard and Charred Onion Tacos
Pasta with Roasted Butternut Squash, Greens, and Ricotta
Vegan Thai Peanut Stuffed Sweet Potatoes
Southwestern Stuffed Sweet Potatoes
{Gluten Free} Spaghetti Squash Pizza Crust (not pictured)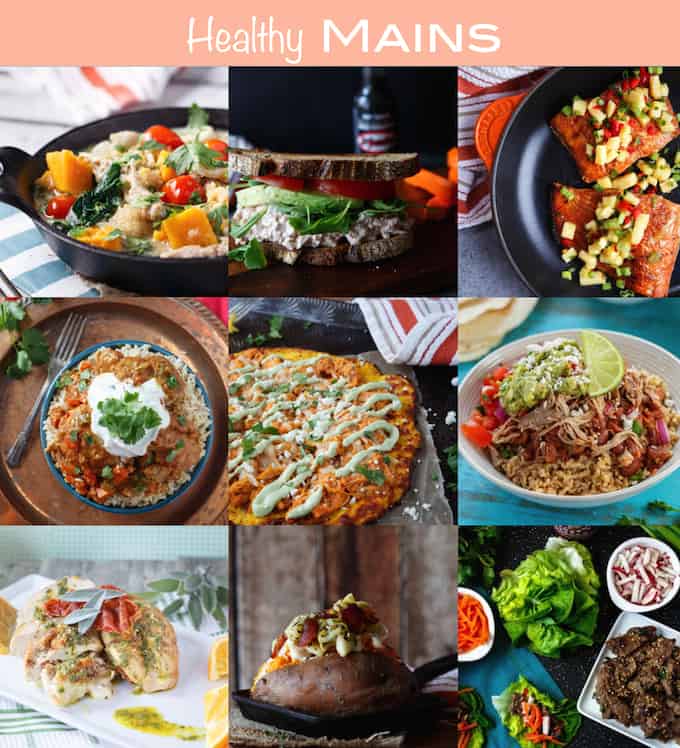 {Slow Cooker} Thai Chicken and Coconut Quinoa Stew
Healthy Buffalo Chicken Salad Sandwich
Pineapple Teriyaki Salmon with Pineapple Habanero Salsa
{Slow Cooker} Coconut Curry Chicken
{Gluten Free} Skinny Buffalo Chicken Pizza with Spaghetti Squash Pizza Crust
Better Than Chipotle Carnitas Burrito Bowl
{Gluten Free} Sage and Posciutto Stuffed Chicken
Apple, Bacon, Leek Stuffed Sweet Potatoes
Rustic Tuscan-Style Sausage, White Bean, and Kale Soup (not pictured)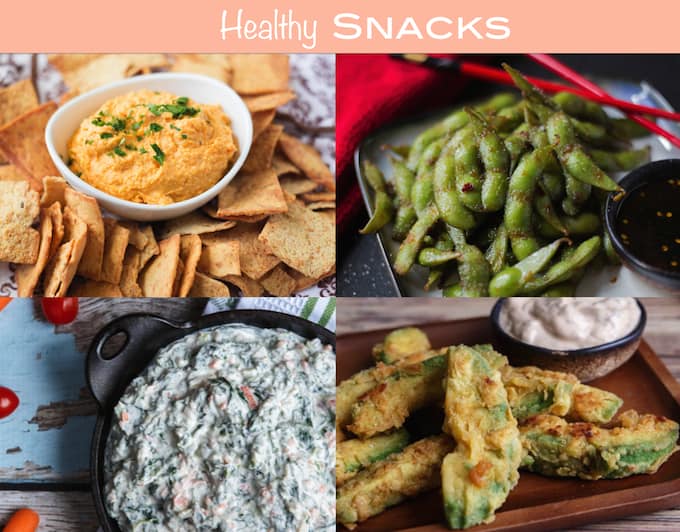 Sweet and Spicy Soy Glazed Edamame
Copycat Trader Joe's Spinach and Kale Greek Yogurt Dip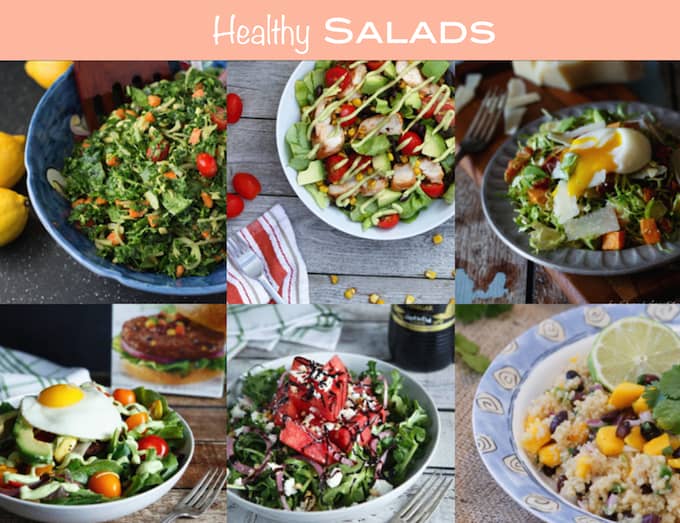 BBQ Chicken Salad with Healthy Avocado Dressing
Bacon and Egg Brussels Sprout Salad with Avocado and Sweet Potato
Spicy Black Bean Burger Southwest Salad
Watermelon, Feta, and Arugula Salad
Black Bean and Mango Quinoa Salad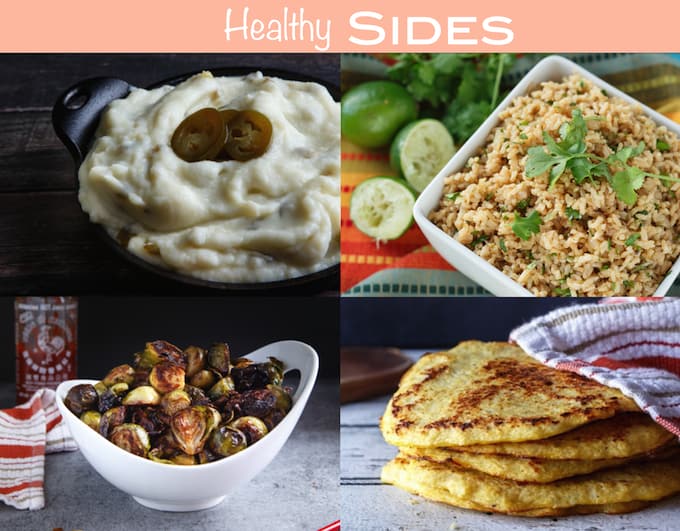 {Gluten Free} Spicy Mashed Cauliflower with Pickled Jalapenos
Honey Sriracha Roasted Brussels Sprouts
{Paleo + Gluten Free} Cauliflower Tortillas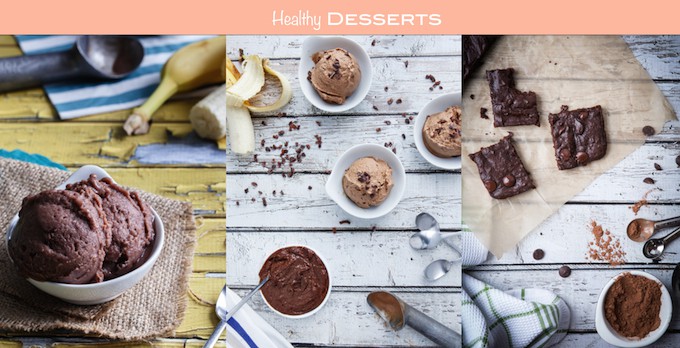 2 Ingredient Paleo + Dairy Free Acai-Banana Ice Cream
2 Ingredient Paleo Nutella Banana Ice Cream
{Gluten Free} Fudgy Avocado Brownies