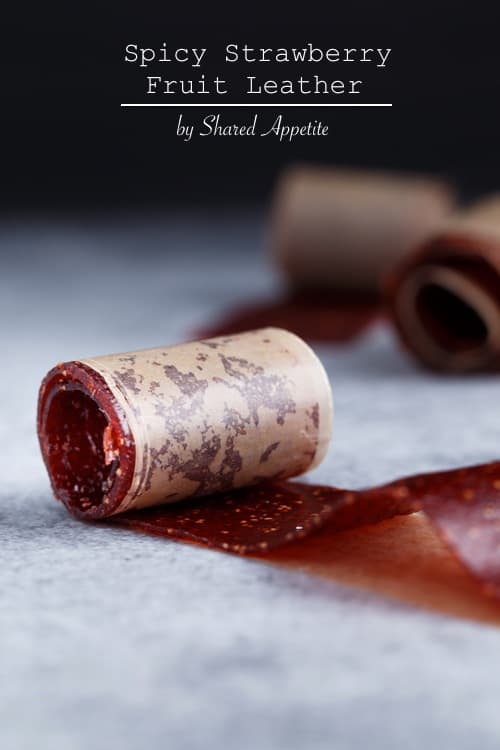 Make DIY fruit roll-ups at home with just 4 ingredients! This homemade Spicy Strawberry Fruit Leather recipe is easy, healthier than store-bought, and great for snacking!
You guys.
I've been dying to tell you this for two weeks now. It's been tough to keep a secret, but it was necessary until the official documents were all signed and confirmed.
Our house is officially in full contract. Here's the crazy thing. We found a buyer just five days after our house was put on the market. Isn't that crazy?? God is good. Like, crazy good.
Now we begin the super cool process of looking for a house to call our home. I bought this place before I met Asheley, so we're excited to find OUR home. Together.
...although, side note: it's a lot easier to buy a house when your single. The list of "needs" and "wants" goes up exponentially when you have a 2nd party involved.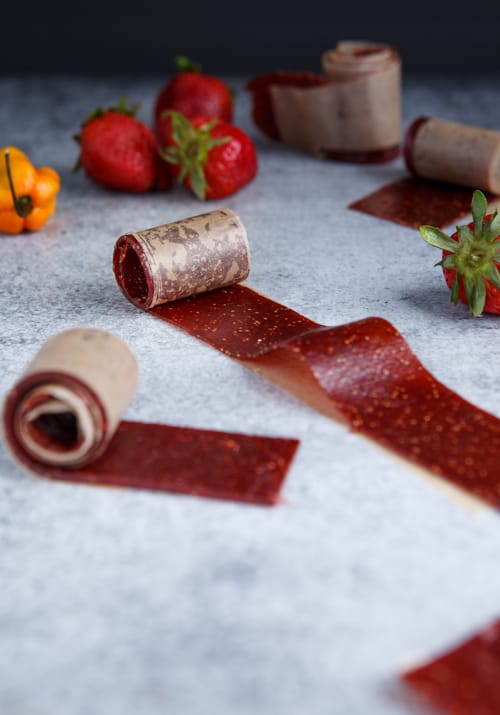 So this homemade fruit leather. I had no idea it was so easy to make your own DIY fruit roll-ups. And it's super fun.
Like, can you name anything more enjoyable and satisfying than watching whole strawberries slowly transform into a beautiful thin sheet of chewy, sweet n' spicy, snacking goodness?
And while it's slooooowly baking, feel free to catch up on all those DVR'd shows. Or in my case, watch all of House of Cards season 2. Which, speaking of, you need (NEED) to watch. I can't even handle how much I love that show.
I thought Season 1 was good. Season 2's plot gets insane!!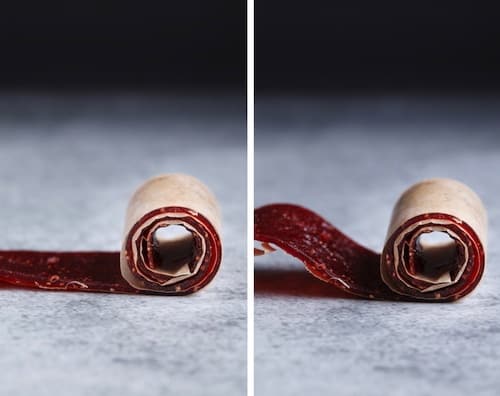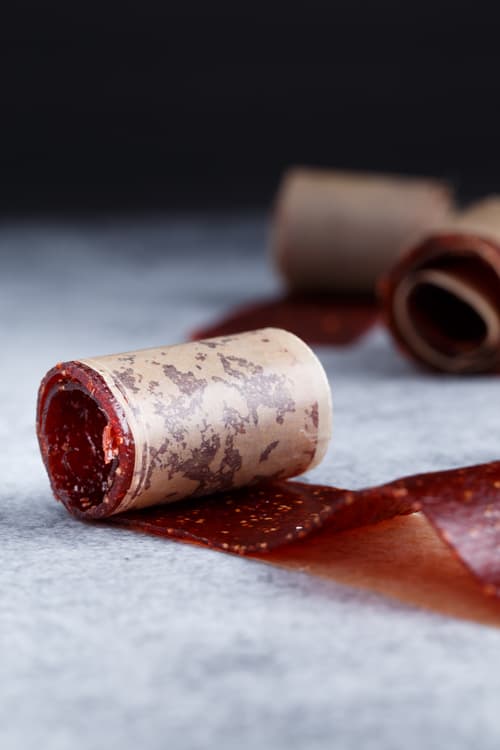 So this homemade strawberry habanero fruit leather does have a kick to it. I thought of the idea after looking at a jar of my Strawberry Habanero Jam I had hanging around in the fridge.
The sweet will knock first, but then in the back of your throat... that familiar little burn gives a little punch. It's good... if you're into that sorta thing.
But listen, if you don't like spicy, just leave the habanero out. Strawberry all on its own is equally delicious.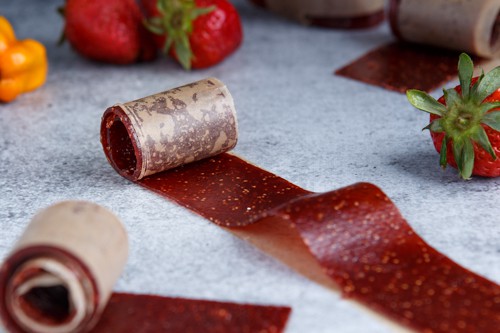 Just one tip. When spreading out the strawberry puree on your baking sheet, make sure it's in a completely even layer. I learned that lesson the hard way. The thin sections will become brittle before the thicker spots set up.
Print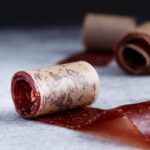 Strawberry Habanero Fruit Leather
---
Yield:

6

-

8

Fruit Leather Strips

1

x
1 ¼

pounds strawberries, hulled

½ cup

sugar

1 tablespoon

fresh lemon juice

1

habanero, seeds removed
---
Instructions
Preheat oven to 180°F.
Combine strawberries, habanero, lemon juice, and sugar in a blender until smooth. Pour into a medium saucepan and bring to simmer over medium heat. Lower heat to medium-low to keep at a simmer, stirring occasionally, until the mixture is very thick, about 35-45 minutes. Just be careful because it may splatter as it thickens, which is normal.
Transfer the mixture to large baking sheet covered with a silicone mat or nonstick foil. Spread into a thin, even layer. Make sure it's an even layer.
Bake in oven until firm and barely tacky, about 3 to 3 ½ hours. Cool completely before peeling off the silicone mat/nonstick foil. If it's still moist on the underside, flip and bake until dry, about 10-20 minutes. Be careful not to overcook or else it will turn brittle. And that would be sad.
Place the smooth side down on wax paper, and cut into strips using a sharp knife, kitchen shears, or a pizza wheel. Roll them up and store in a ziploc bag for up to 1 week.