This recipe for Southwest BBQ Chicken Taco Salad was created in partnership with Flatout Bread. As always, all opinions and recipes are my own. Thanks for supporting the brands that support Shared Appetite!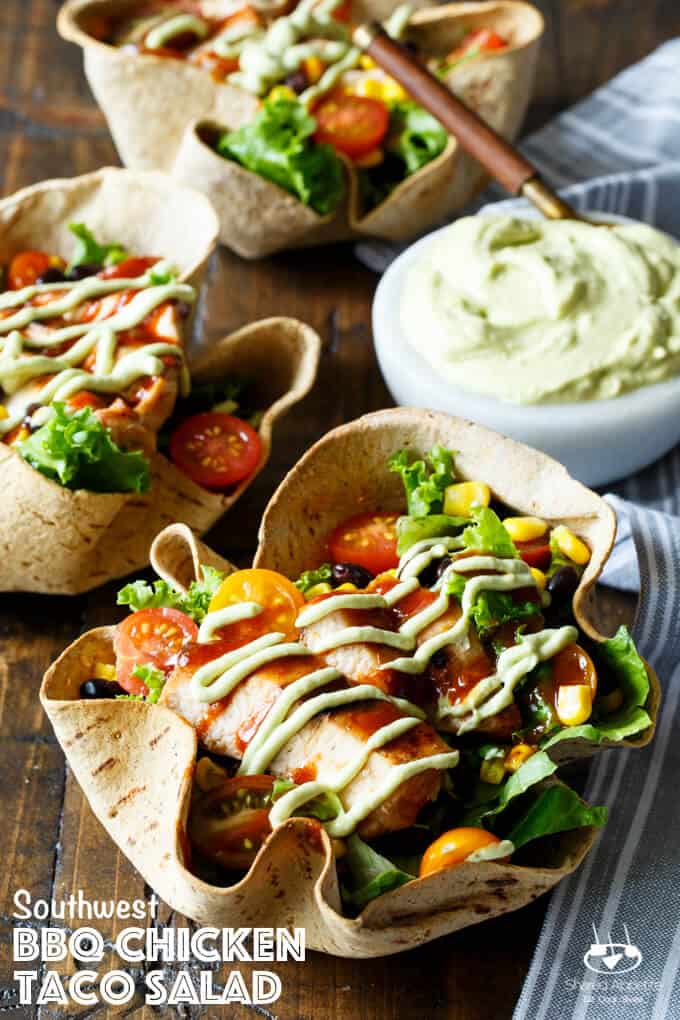 Guys. Weekends by us are absolutely crazy. Oh, you too?
Olivia has back-to-back activities on Saturday mornings (baby gym and then swim lessons... yes, she's only 1), and then Sunday we rush out the door to try and make it to church and then run some errands. Both days, before we know it... it's already lunch time.
So during the week, my lunch routine at school is pretty boring. By the time the weekend rolls around, my tastebuds are craving something legit. And you know how much I'm obsessed with southwest flavors (considering half of all the recipes on Shared Appetite fit that profile)...
The organic CSA we are members of has been cranking out tons of lettuce and these awesome cherry tomatoes lately. Salad, it is. But we all know salad can be a pretty sad and boring lunch if not done up right. That's why I made this epic Southwest BBQ Chicken Taco Salad with a totally guilt-free creamy avocado dressing. Boom.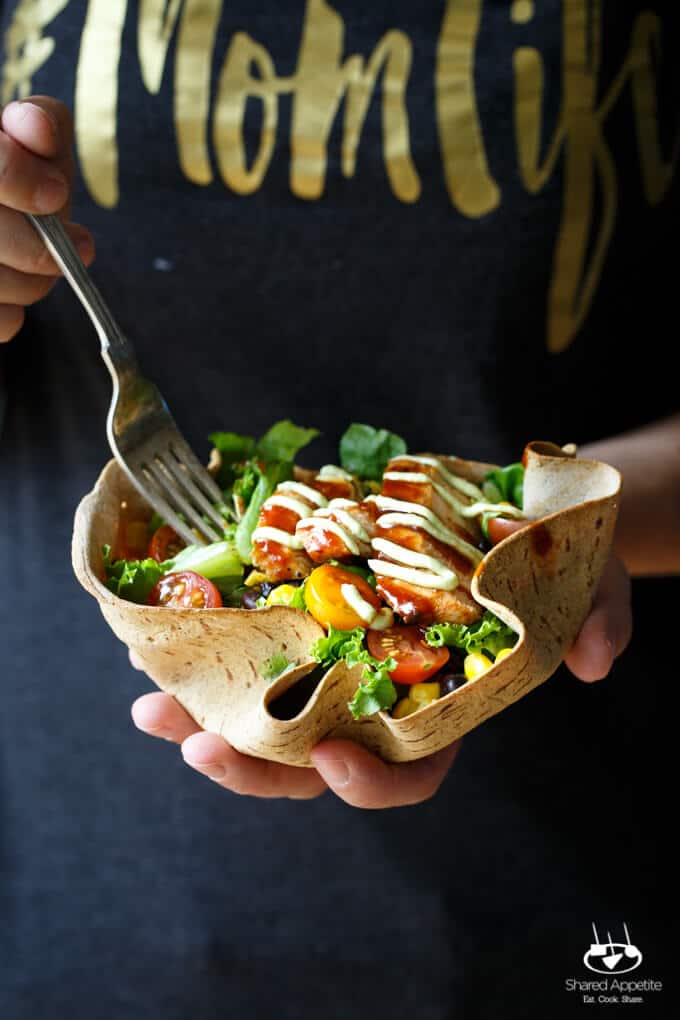 Yes, that's Asheley in the above photo. She's a great hand model. And yes, her t-shirt says #MomLife. It's her official weekend t-shirt.
So this Southwest BBQ Chicken Taco Salad. It's everything a great healthy lunch should be. Tons of veggies, a good amount of lean protein, and most importantly, a huge amount of big, bold flavors.
If you're thinking that this Southwest BBQ Chicken Taco Salad kinda reminds you of the BBQ Chicken salad from Panera, you're right on the money. That's how this recipe came about. I love that salad, and knew I could make it just a little better... especially when I have my secret weapon on hand (i.e. the guilt free creamy avocado dressing).
The avocado dressing is made with Greek yogurt, which is such a great swap out for the usual mayo and/or sour cream you'll see in lots of recipes. It's creamy, it's tangy, and it's everything a rich dressing wants to be... minus the unnecessary calories.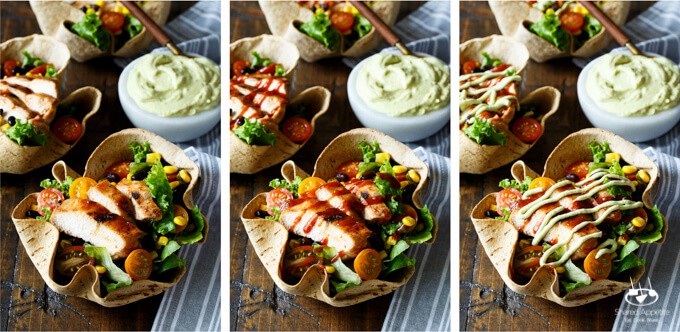 You already know how much I absolutely love Flatout Bread. My pantry is always filled with some of their goodies, whether it be their huge variety of wraps, foldits, or pizza crusts. And this was the perfect opportunity to get my salad taco shell on.
It's literally as simple as placing a few of these wraps in oven-proof bowls, popping 'em in the oven, and letting them get all brown and toasty to crispy taco shell perfection.
I mean come on, you all know eating a salad out of a taco shell is WAY more exciting than just eating it out of a boring bowl.
Feeling extra creative? You can brush the flatbreads with a little olive oil and sprinkle with spices before baking them off (I'm thinking a little mix of paprika, chile powder, and cumin would be SO good with this salad).
You can find Flatout Bread products in the deli section of your grocery story (see their store locator here). And if you need more recipe inspiration, they have a huge online recipe center as well!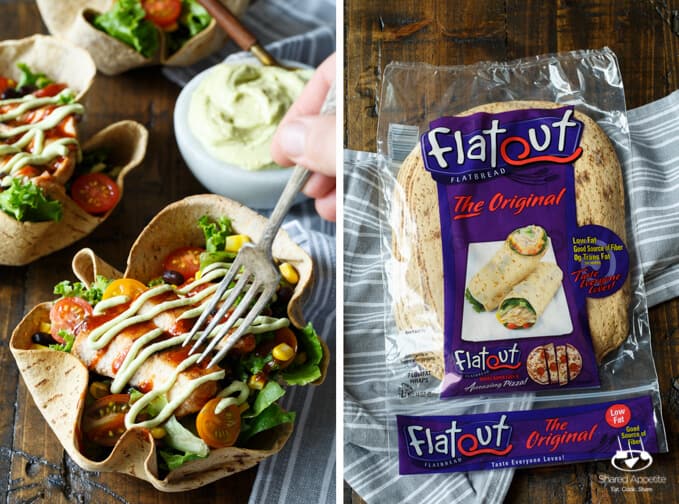 Print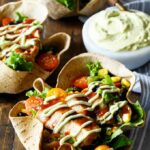 Southwest BBQ Chicken Taco Salad
---
4

Flatout flatbreads

2

boneless, skinless chicken breasts

1 tablespoon

olive oil
Kosher Salt
Freshly ground black pepper
BBQ sauce (homemade or your favorite store-bought variety)

1

large head of lettuce (any variety will do), rinsed, dried, and torn into bite-sized pieces

1 ½ cups

frozen corn, thawed

1

(15 ounce) can black beans, rinsed and drained

1 pint

cherry or grape tomatoes, halved
For the Avocado Dressing

1

ripe avocado, mashed

½ cup

plain greek yogurt

1

lime

1

clove garlic

¼ teaspoon

paprika

¼ cup

extra virgin olive oil
Kosher salt
Freshly ground black pepper
---
Instructions
Preheat oven to 375°F. Place flatbreads in four separate oven-safe bowls, pushing them down into the bowls and creating your desired "wavy shape" for your taco shell. Bake in oven for 6 to 8 minutes, until the flatbreads are crisp.
Preheat grill over medium heat. Brush chicken breasts with oil and season liberally with Kosher salt and freshly ground black pepper. Grill, with the lid closed, approximately 5-7 minutes, then flip and baste cooked side with bbq sauce. Cook for another 5-7 minutes, or until cooked through and a thermometer inserted into the thickest part of the breast registers 155°F (it will continue to cook while resting). Remove from grill, baste with a bit more bbq sauce, and let rest for 5-10 minutes. Slice chicken breasts into bite-sized pieces.
Layer each taco shell bowl with lettuce, corn, black beans, cherry tomatoes, and chopped bbq chicken. Drizzle generously with extra BBQ sauce and the Avocado Dressing.
For the Avocado Dressing
In a food processor, purée the avocado, greek yogurt, juice from ½ of the lime, garlic, and paprika. Drizzle in olive oil and fully combine. Season with Kosher salt and freshly ground black pepper. Taste and add the juice from the other ½ lime if desired.
Prep Time:

20 mins

Cook Time:

15 mins
Southwest BBQ Chicken Taco Salad
Need More Salad?
Honey Sriracha Cauliflower Salad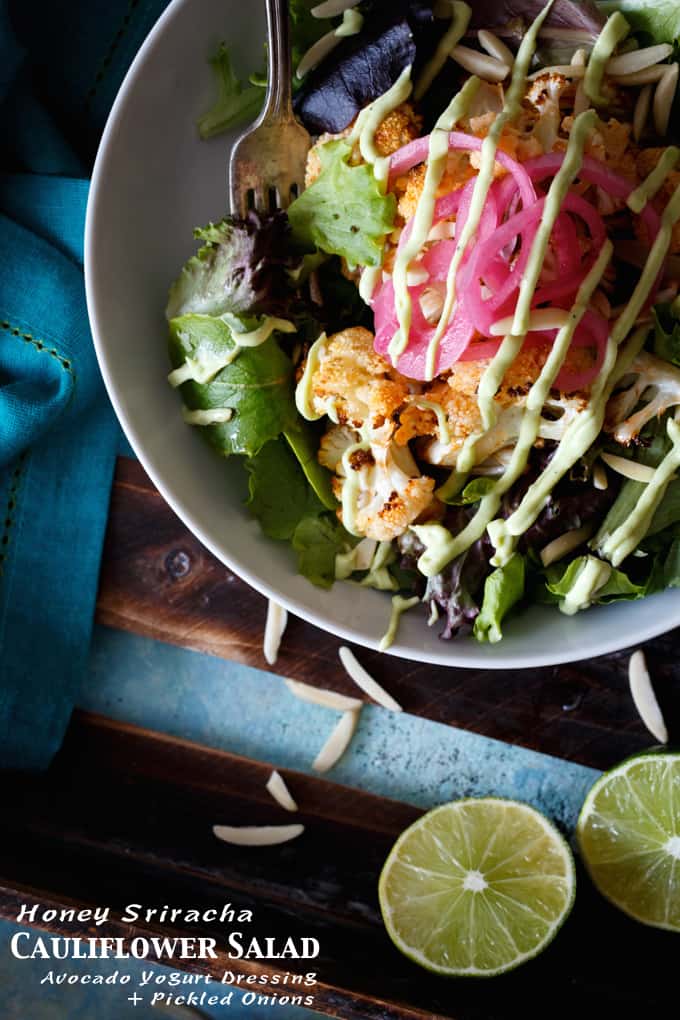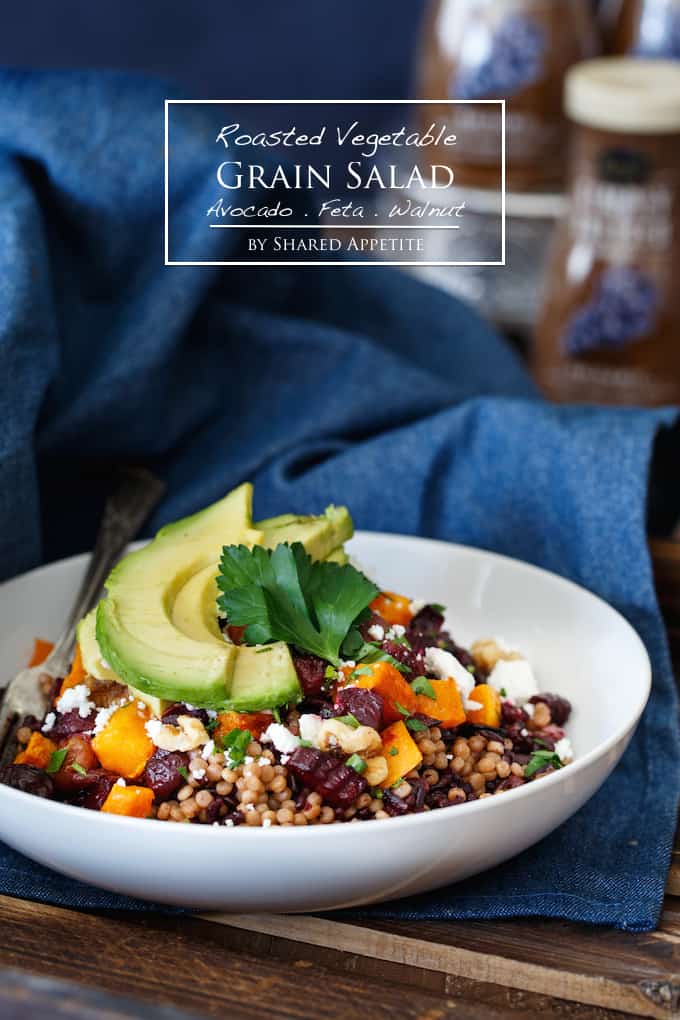 Bacon, Egg, and Sweet Potato Brussels Sprout Salad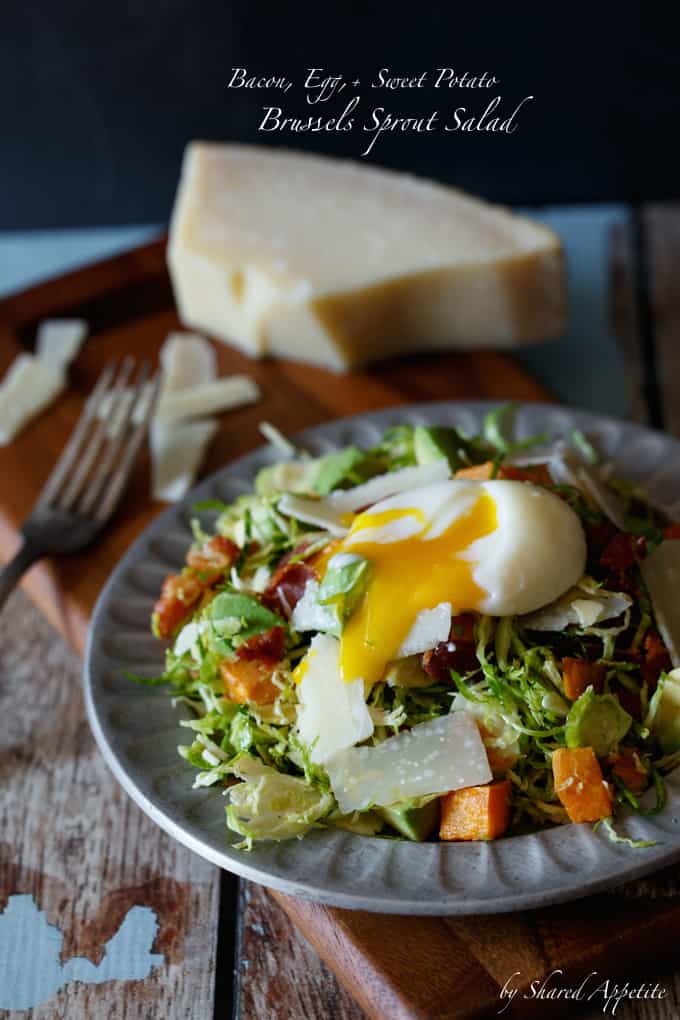 Watermelon, Feta, and Arugula Salad