This Huevos Rancheros Flatbread Pizza is brought to you by Flatout Bread. As always, all opinions and recipe are my own. Thanks for supporting the brands that support Shared Appetite!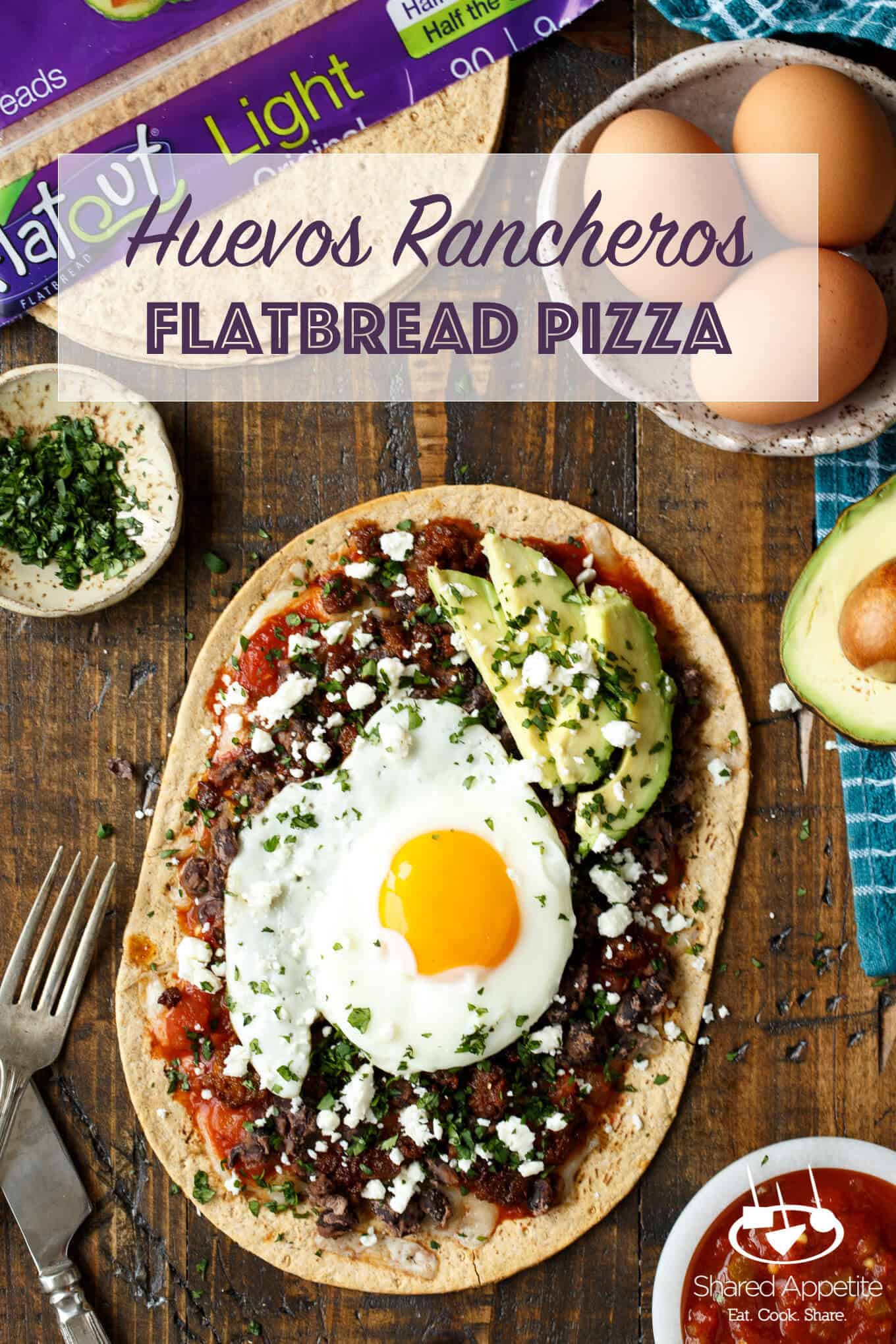 So yea. Breakfast. Not really my thing.
Some people wake up on the weekend and have brunch goals or cook up some extravagant breakfast. I'm like... how many hours until lunch? Basically, what's the bare minimum that I can eat right now to sustain me until the better meals of the day. Usually that means a yogurt on the go, or finishing up the scraps of buttered toast and berries that Olivia decided not to finish.
Don't even get me started on the whole breakfast for dinner thing. I'm cool if you're into it... but don't try that crap on me.
Once in awhile, though, I'll get the breakfast itch. Some weekends I wake up and say... I'm going to make my family something legit for breakfast (and what that really means is... I want something legit for breakfast). More often than not, I'm craving some variation of huevos rancheros. Thankfully I had a package of Flatout® Flatbread light originals on hand (only 90 calories each and 9 grams of protein, BOOM!), so I made this epic Huevos Rancheros Flatbread Pizza.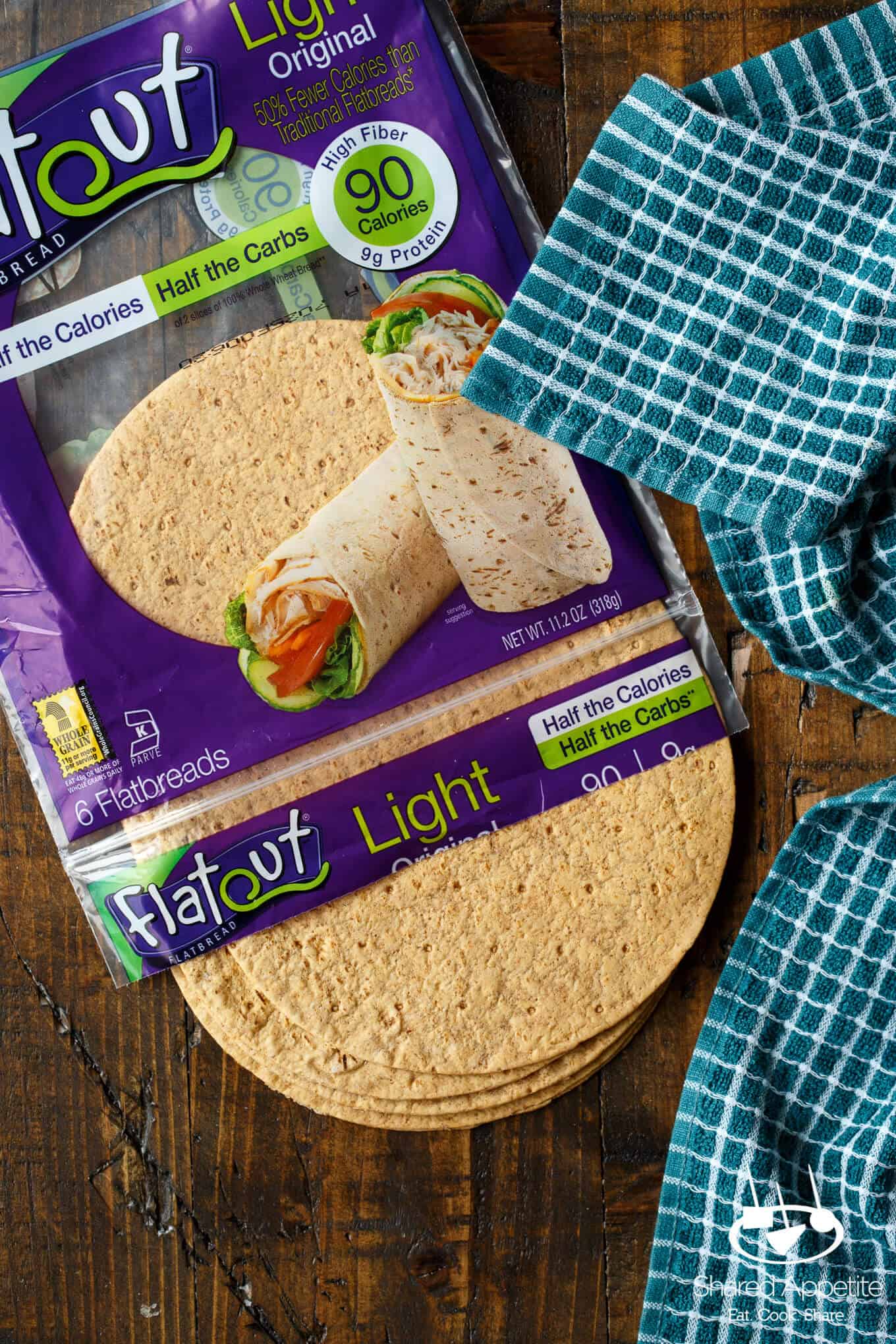 Honestly, I'm pretty dumb. After eating this Huevos Rancheros Flatbread Pizza, I'm wondering why I don't make breakfast more often. It was so tasty, filled me up for the entire morning (and kept my energy levels up while chasing around a non-stop active toddler), and was surprisingly very quick and easy.
Best part, I had everything on hand to make these already. No special trip to the food store required. Well, you might need a trip to the food store... I just have a ridiculous amount of food stored away in my pantry and fridge at all times. Ask Asheley. It annoys the crap out of her.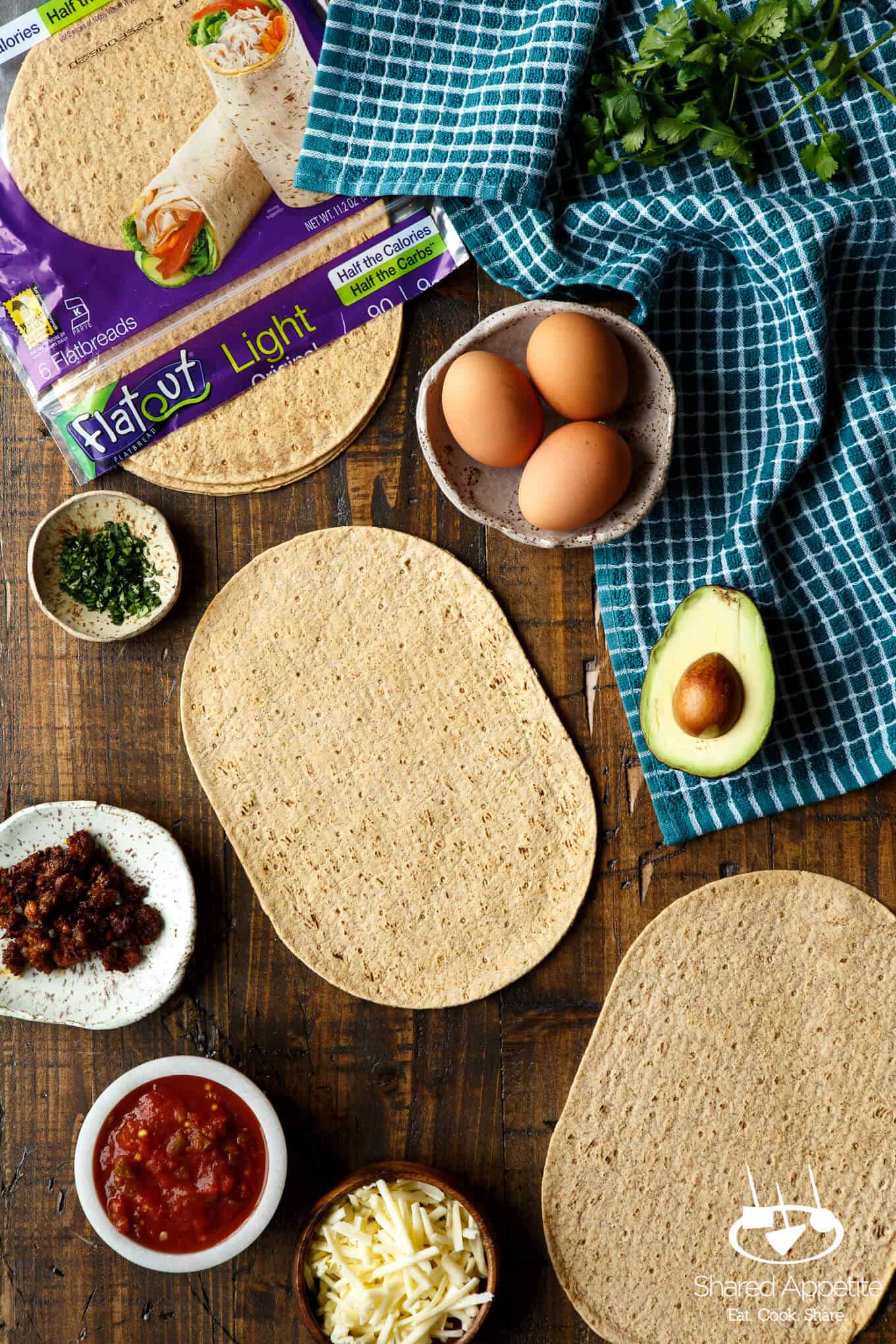 Have you experienced the greatness that is Flatout® Bread yet? Seriously, these guys have saved meals for me in more ways that I can count at this point. Their wraps are perfect for pizzas, burritos, tacos, and well, wraps. Their fold-its make for one heck of a pita, bun, and sandwich. I even used them for these mind-blowing Caramel Apple Pie Tacos at one point!
Now that I'm back on the stop being a fatty Chris wagon, I'm really digging the Flatout Light Original Flatbreads. They are only 90 calories each, have 9 grams of protein, and are high in fiber. They are the perfect blank canvas for all sorts of flavors... like the Huevos Rancheros Flatbread Pizza.
You trying to eat healthier too? Well good news, because Flatout® Flatbread is now the official flatbread of Weight Watchers®! All the flatbreads are only 2 to 4 SmartPoints® (the light original is 2, woot woot).
Make sure to be on the lookout for Flatout Flatbreads in the deli or bakery section of your grocery store the next time you're food shopping (or checkout the FlatoutFinder to find a store near you).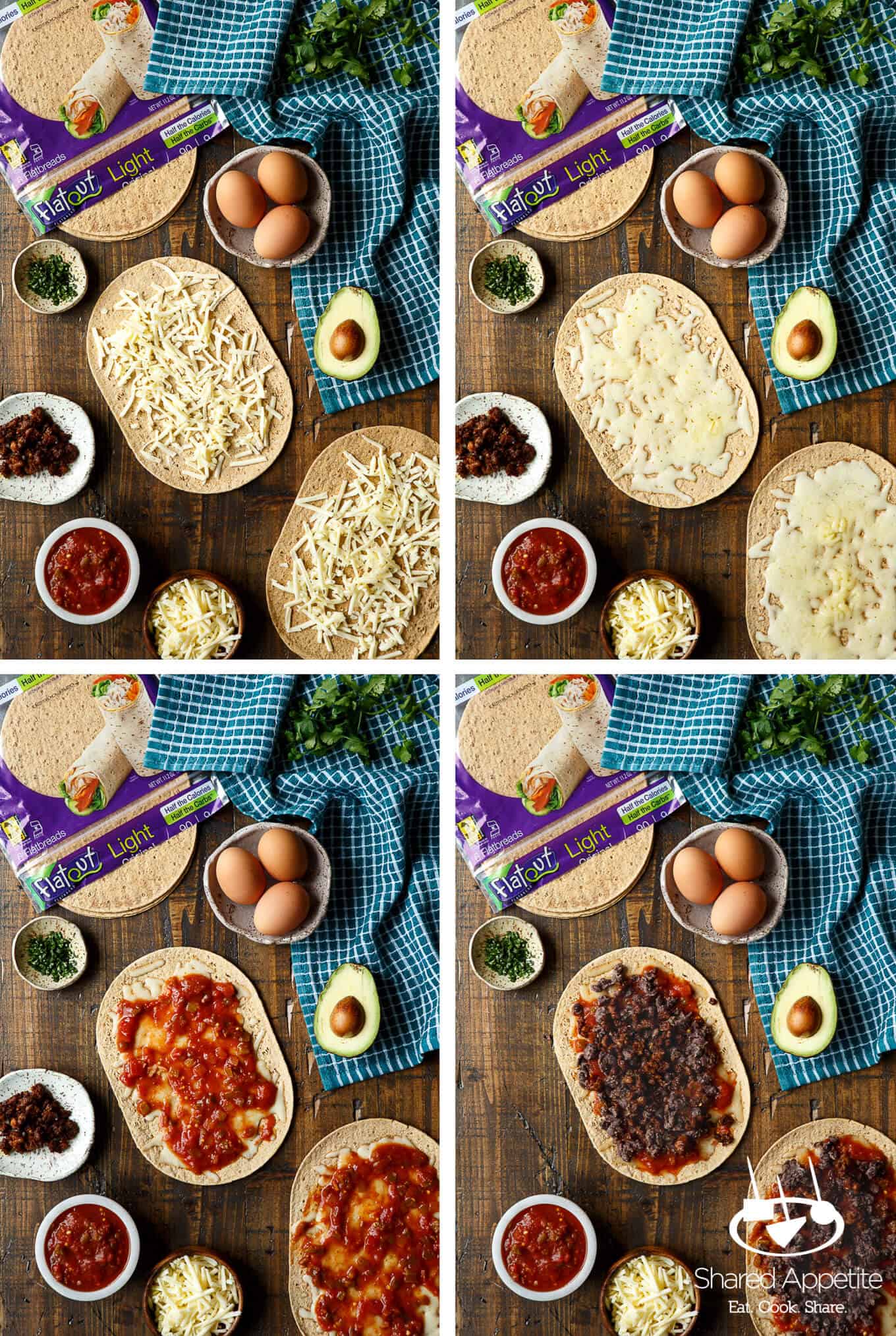 A tip to make this Huevos Rancheros Flatbread Pizza a great experience. The recipe calls to cook the flatbread in stages. That will help to make sure you have a solid firm foundation so the salsa doesn't make the bottom all soggy.
...and no one wants a soggy bottom.
Also feel free to use any spicy sausage available if you can't find chorizo, and use cheddar cheese (or a Mexican cheese blend) if you like that over monterey jack.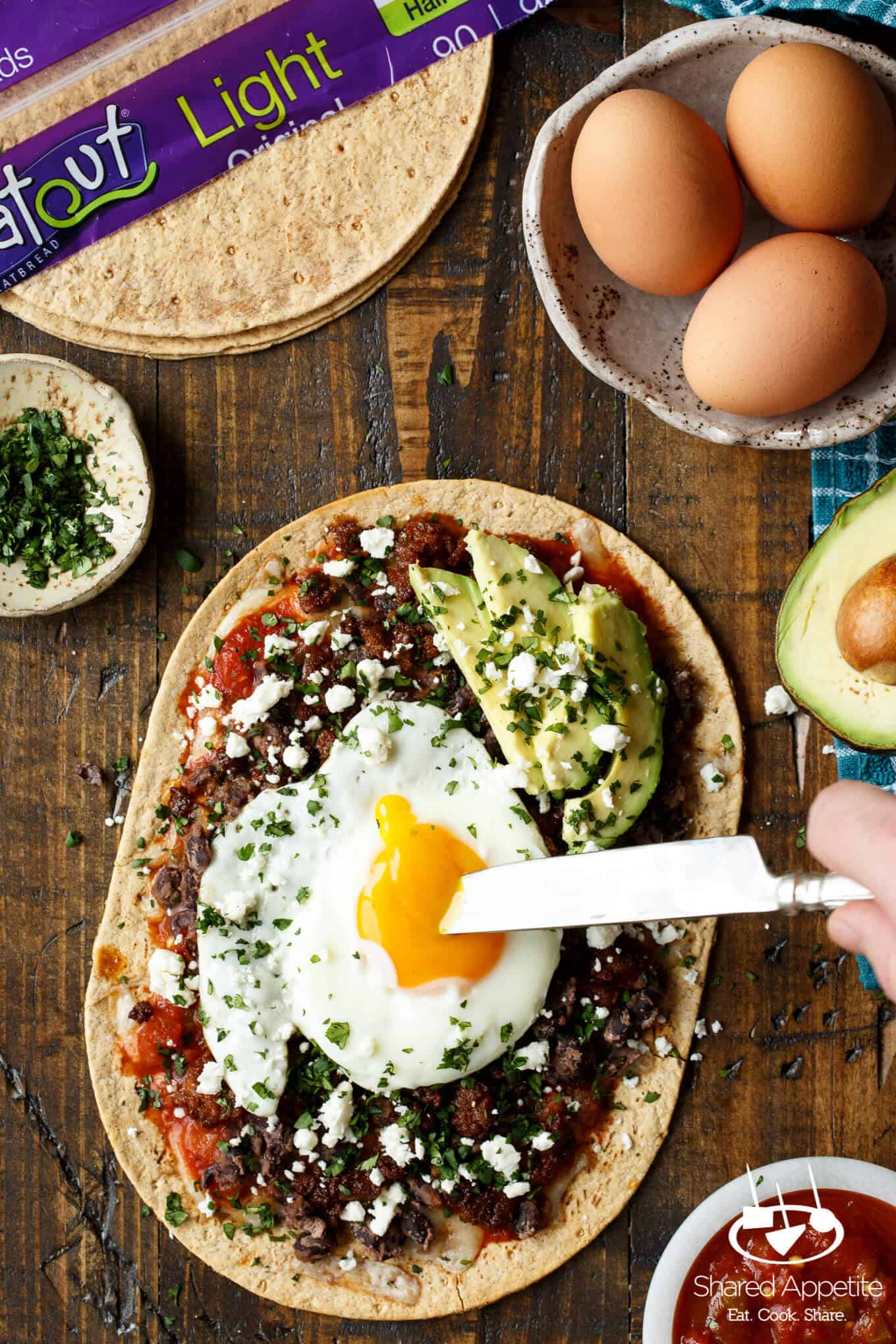 That egg. Ohhhh yeah that's the good stuff.
Conclusion... I need to make breakfast more often. That breakfast needs to be Huevos Rancheros Flatbread Pizza.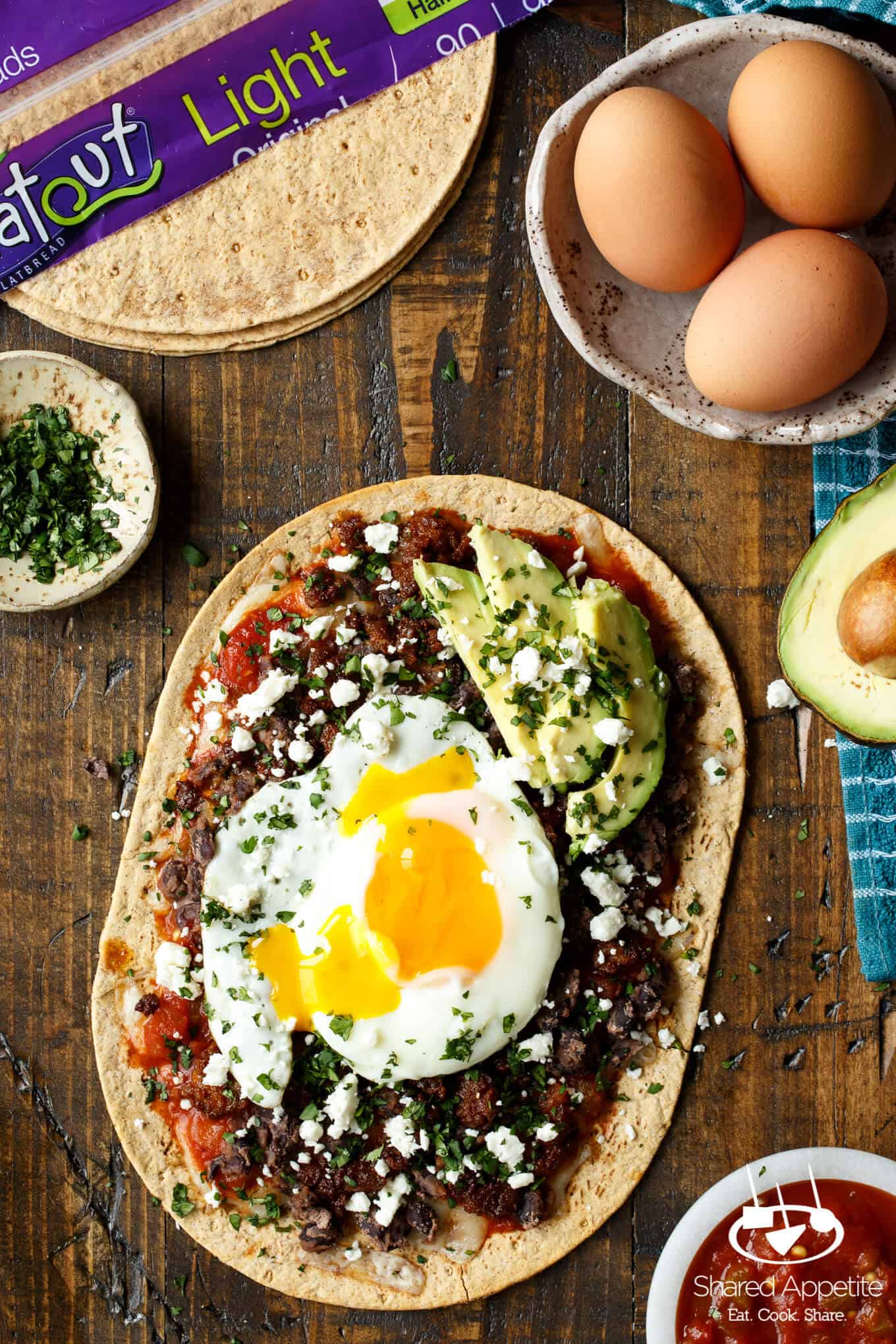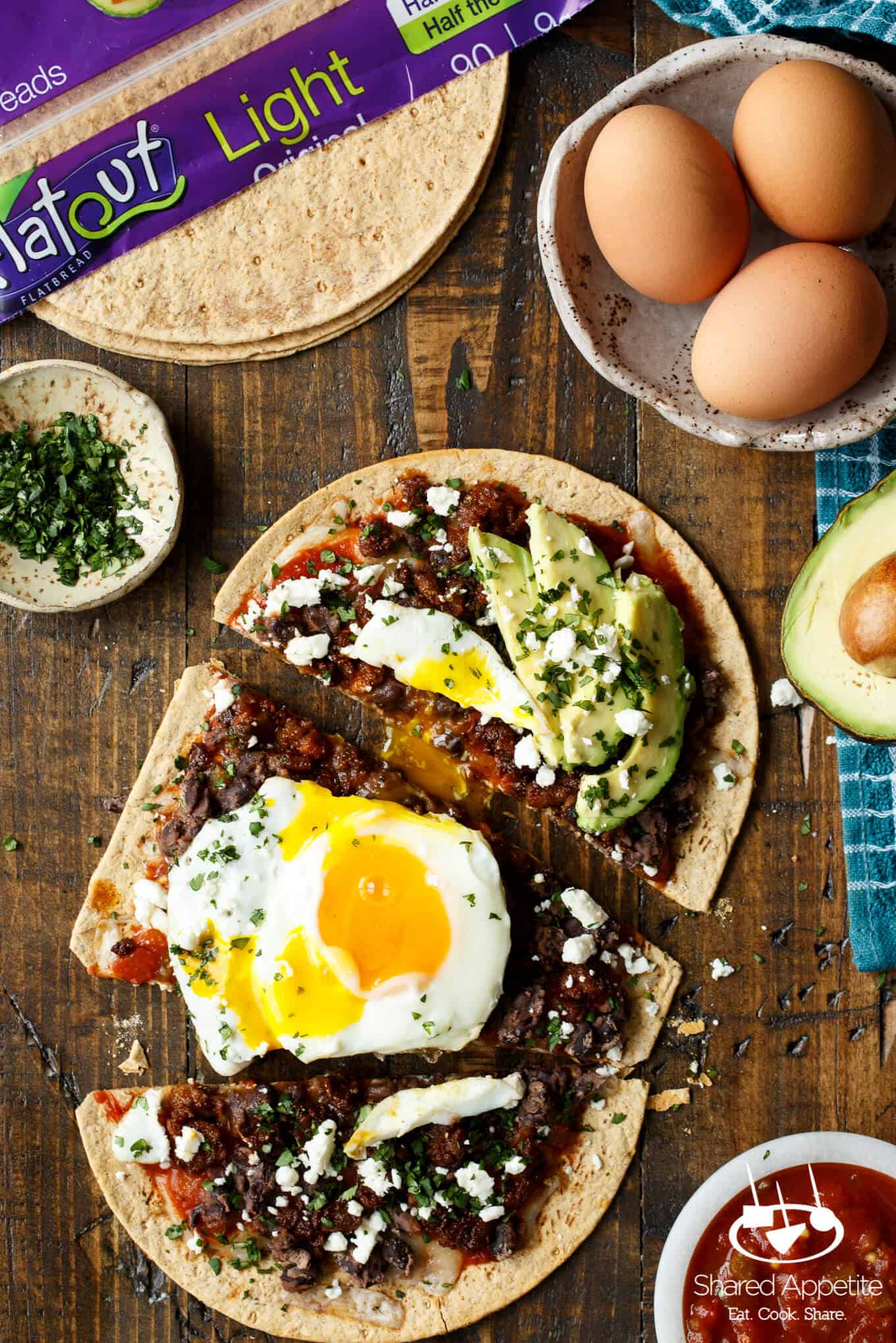 Print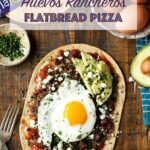 Huevos Rancheros Flatbread Pizza
---
2

Flatout Flatbreads

1 tablespoon

canola oil

½

pound chorizo, casing removed

1

(15 ounce) can black beans, drained and rinsed

¼ teaspoon

garlic powder

2 tablespoons

water
Kosher salt

⅔ cup

salsa

1 cup

monterey jack cheese

2

fried eggs

1

avocado, sliced
Crumbled queso fresco, for garnish
Chopped cilantro, for garnish
---
Instructions
Heat oil over medium-high heat in a small frying pan. Cook chorizo, breaking into bite size pieces as it cooks, until just cooked through. Meanwhile, combine beans, garlic powder, water, and season with Kosher salt in a small saucepan over medium heat. Cook for 5 to 7 minutes, smashing slightly with the back of a spoon until the mixture is soft and "refried" looking.
Preheat oven to 375°F. Spray a baking sheet with nonstick cooking spray and bake flatbreads for 3 minutes. Top with monterey jack cheese and cook for 2 more minutes. Top with salsa, chorizo, and bean mixture and cook for 4 more minutes.
Remove from oven and top with sliced avocado, fried egg, queso fresco, and cilantro. Devour immediately.
Prep Time:

10 mins

Cook Time:

20 mins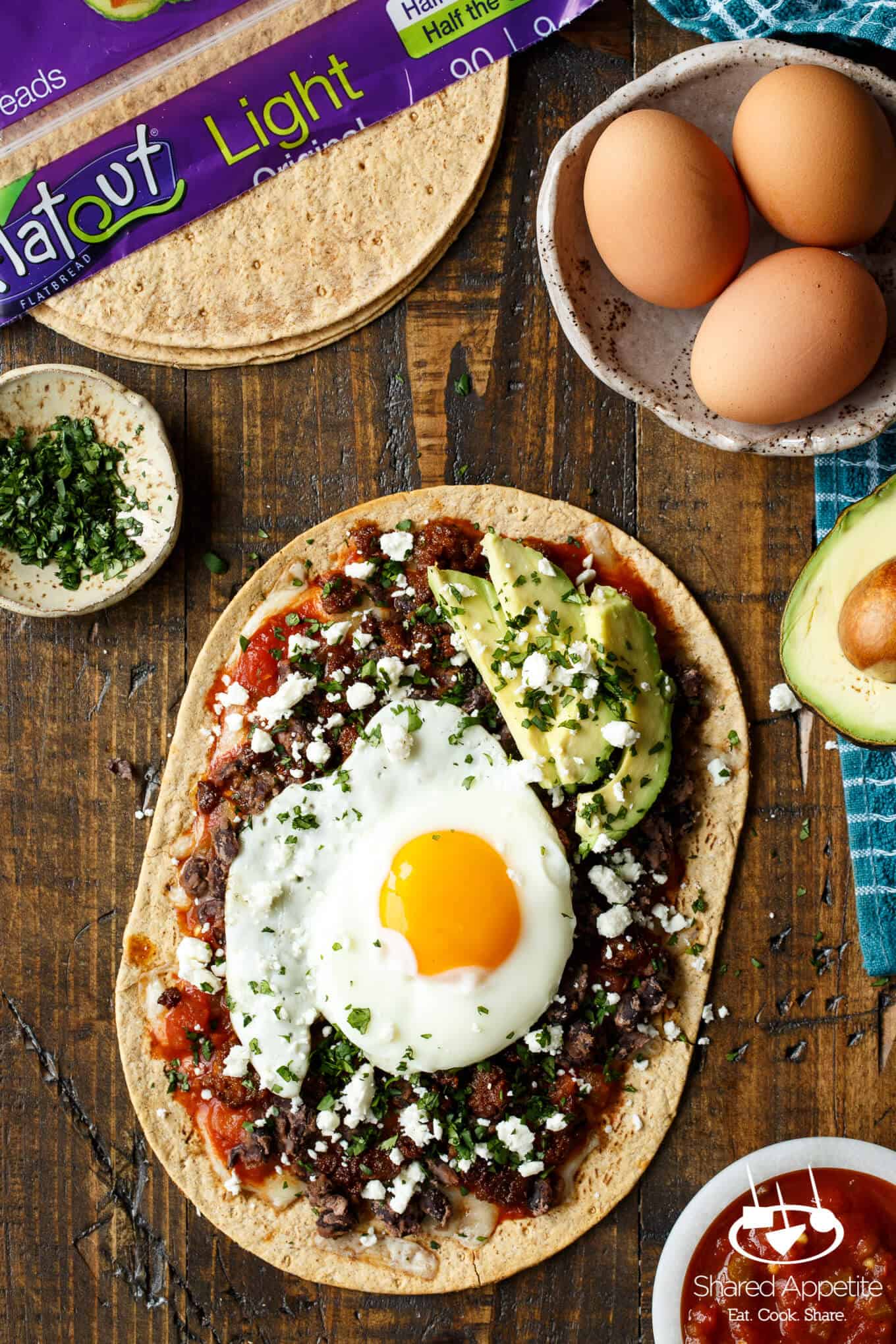 Share the #FlatoutLove: Facebook | Twitter | Instagram | Pinterest
Huevos Rancheros Flatbread Pizza
Need More Pizza Ideas?
Summer Corn and Blueberry Grilled Pizza with Whipped Goat Cheesea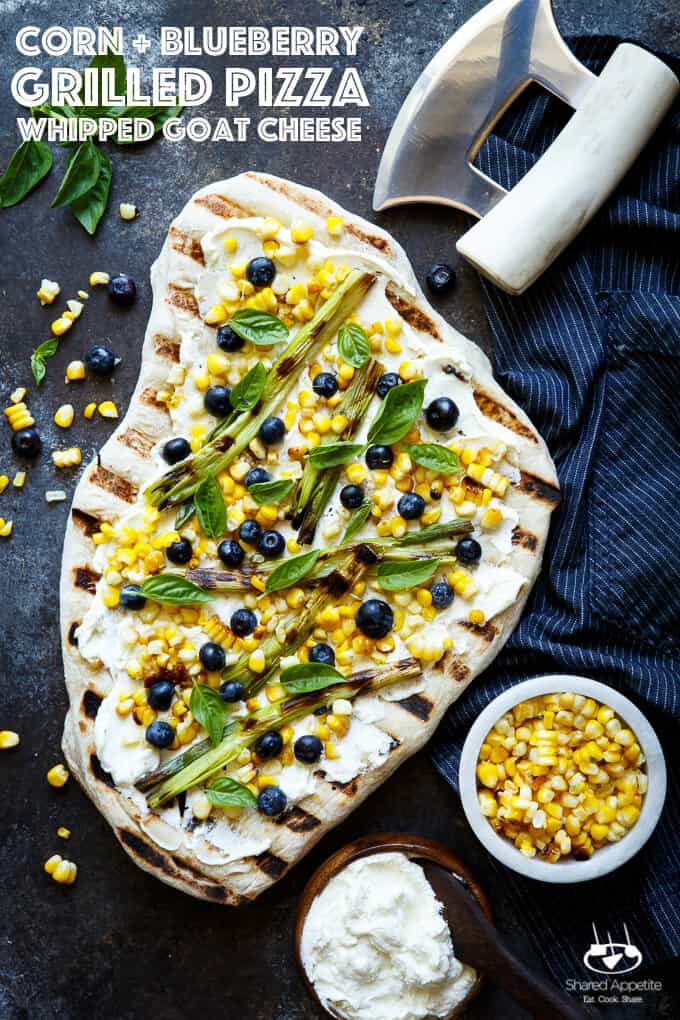 Apple, Bacon, and Leek Pizza Bites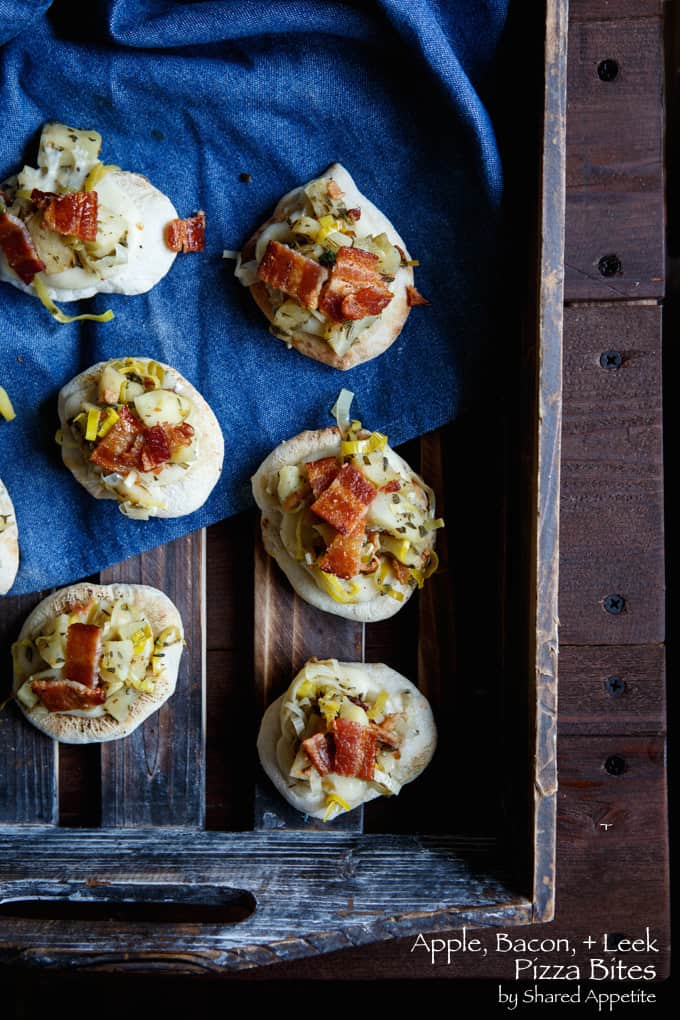 Grilled Spicy Pineapple, Bacon, and Avocado Flatbread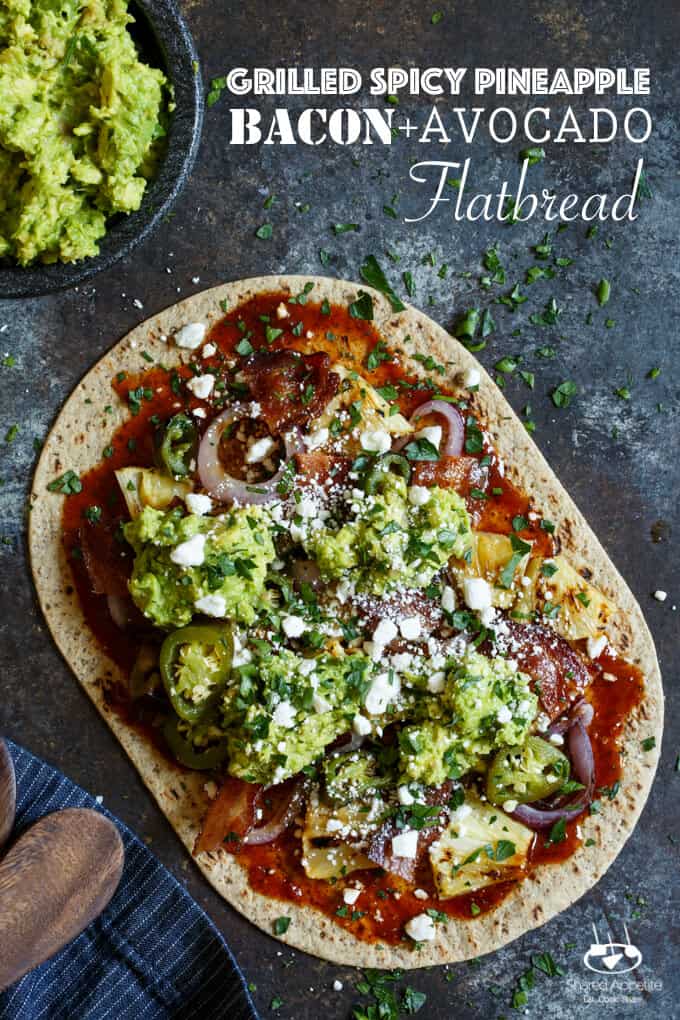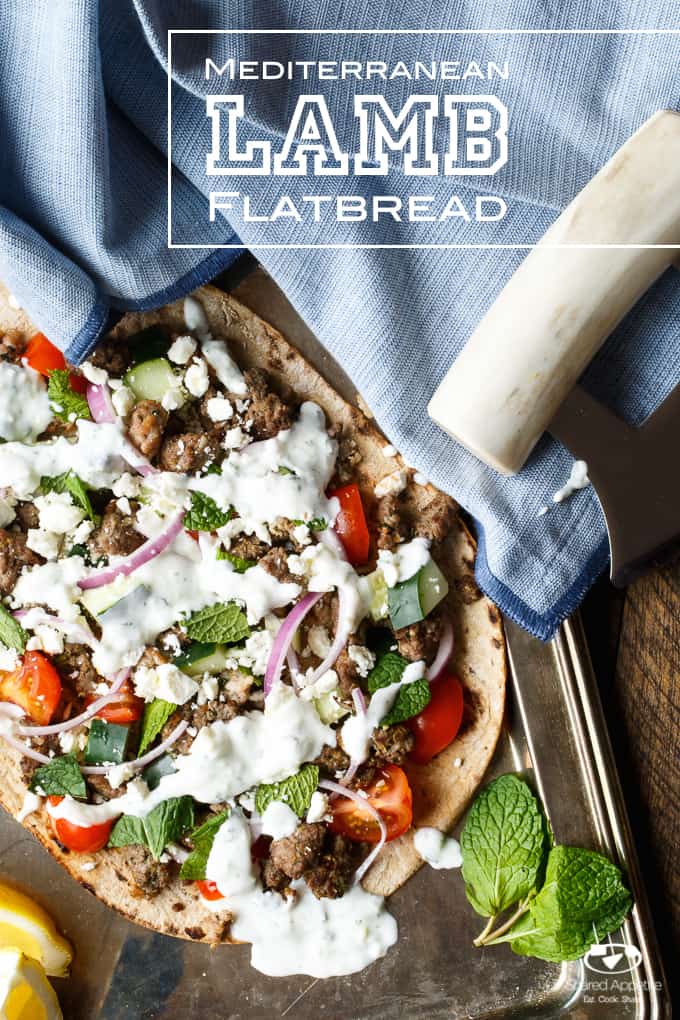 Roasted Grape and Blue Cheese Pizza with Honey, Walnut, and Thyme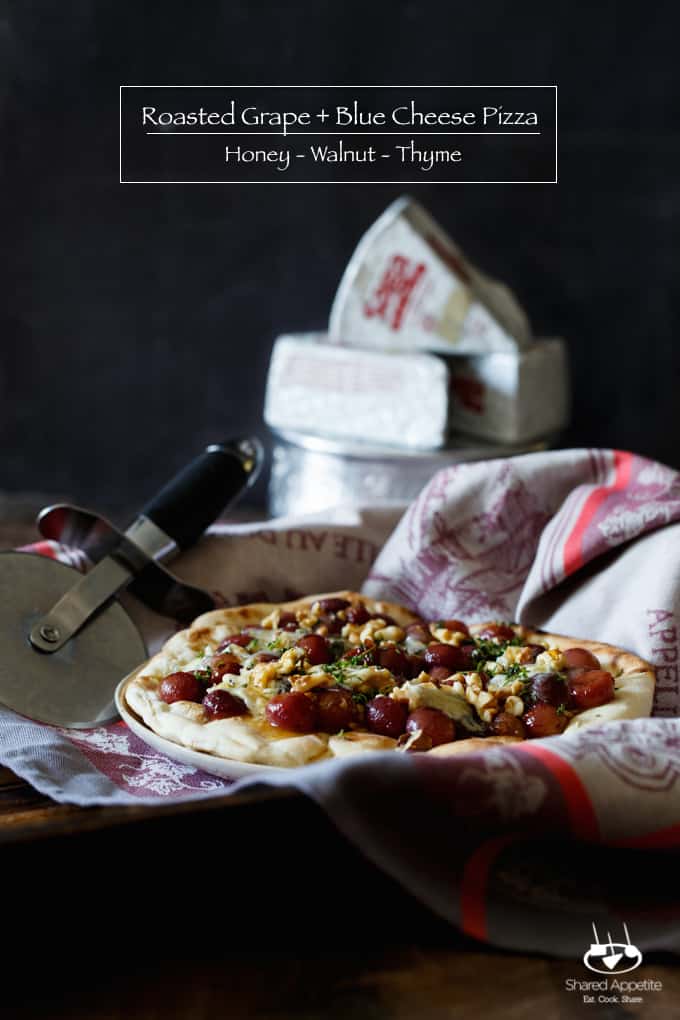 Gluten Free Fajita Beef Spaghetti Squash Pizza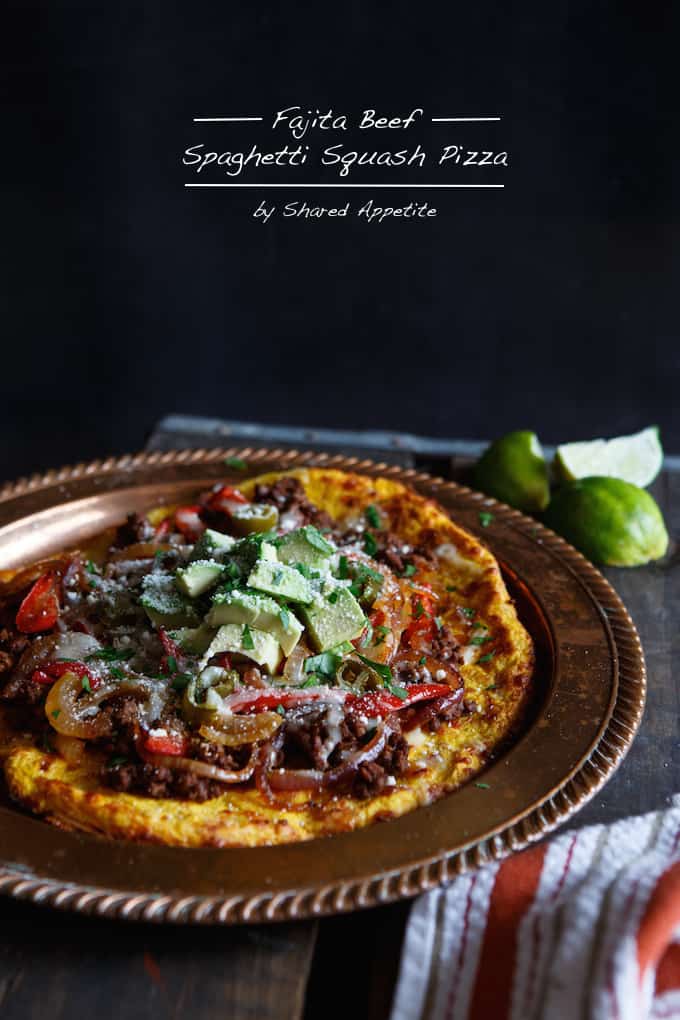 Gluten Free Spaghetti Squash Pizza Crust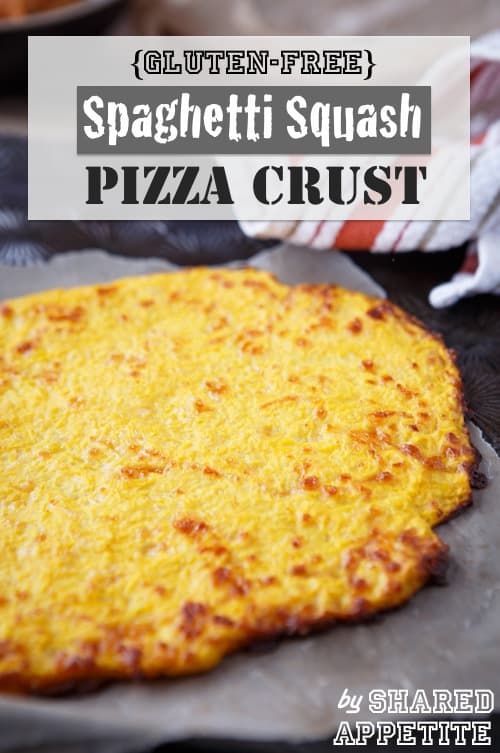 Gluten Free Skinny Buffalo Chicken Spaghetti Squash Pizza