This recipe for Paleo Southwest Sausage Egg Sandwiches was created in partnership with Davidson's Safest Choice® Pasteurized Eggs. As always, all opinions and recipe are my own. Thanks for supporting the brands who support Shared Appetite!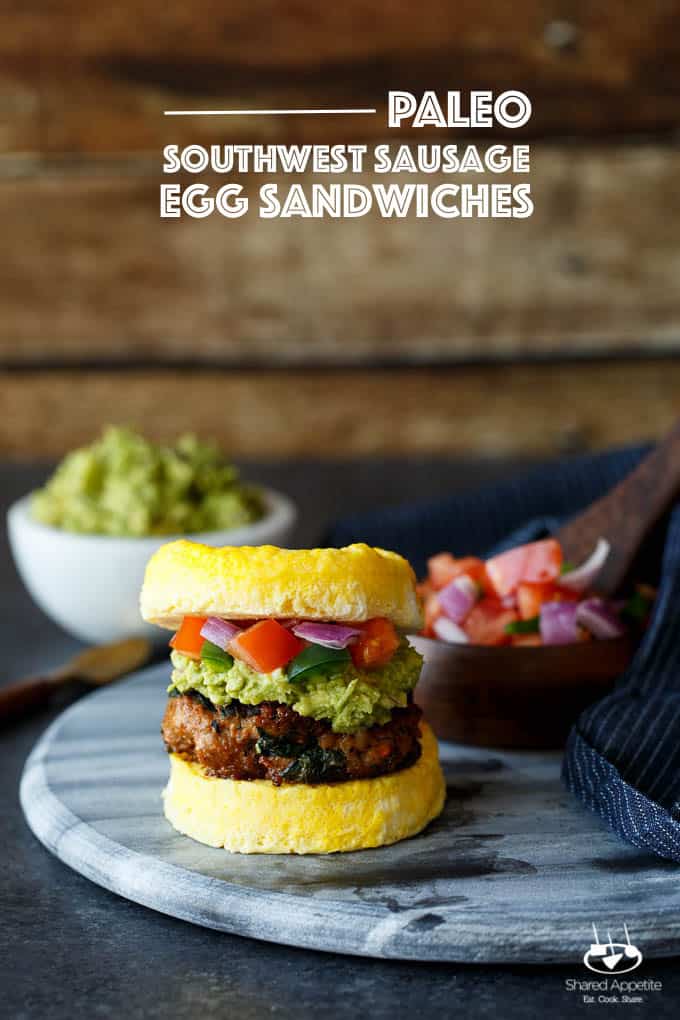 Oh heck yes. Cinco de Mayo is just around the corner. And you know how I feel about Cinco de Mayo.
It's the unofficial start to summer. The sun shines just a little brighter that day. Everyone smiles a bit brighter. And no, it's not just the margaritas talking.
The hardest part about Cinco de Mayo is figuring out what I want to make. There are just too many options. I absolutely love these foolproof carnitas. But then again, how can I not make these Sriracha Beef Quesaritos or Buffalo Chicken Enchiladas. I know. Problems.
Yea, duh. Of course my fridge is going to be stocked with guacamole and this pineapple habanero salsa.
But here's the thing. I feel like a lot of times, breakfast gets left out. These Quick and Easy Baked Huevos Rancheros or Baked Churro Donuts will definitely do the trick for that.
And now, there's a new star in our Cinco de Mayo breakfast lineup. These Paleo Southwest Sausage Egg Sandwiches.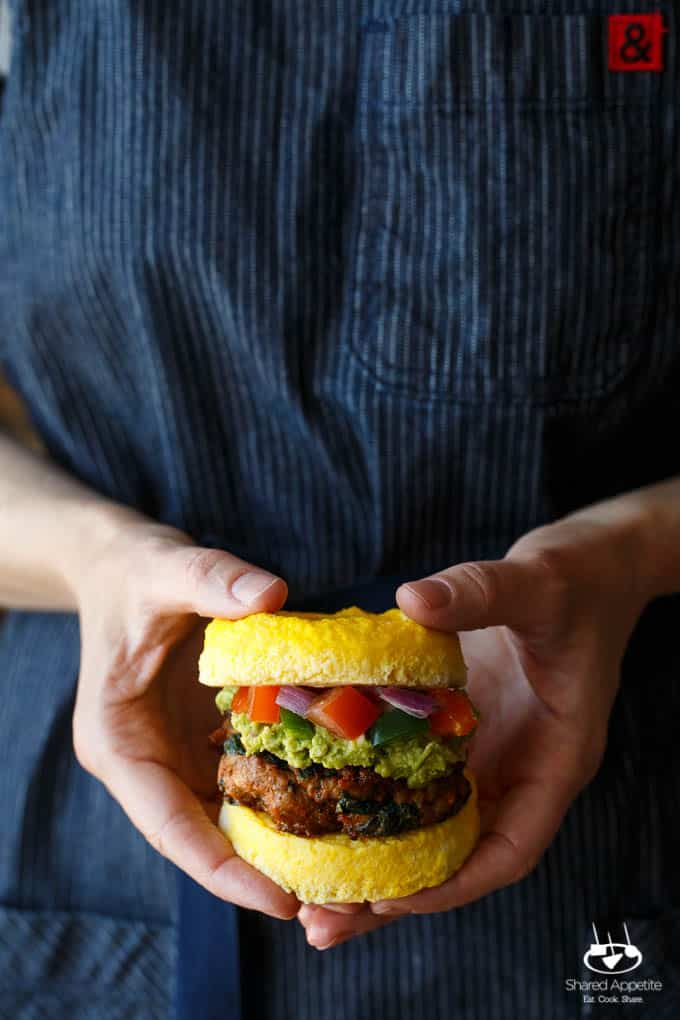 I wish I could take credit for the genius move of actually making the egg the "bun". But that innovative move goes to NomNom Paleo, who completely inspired this recipe.
But, we aren't just going to stop with egg and sausage. We're using chorizo (or any spicy breakfast sausage will do). And all that guac and pico de gallo in the fridge just found itself a home on my breakfast plate.
We're transforming these bad boys into an incredibly Paleo Southwest Egg McMuffin.
To sneak in a bit more nutritious stuff, I studded the sausage patty with some cooked up spinach. Yes, I did that just so I could eat another slice of this No Bake Churro Cheesecake. Don't judge. Join me 😉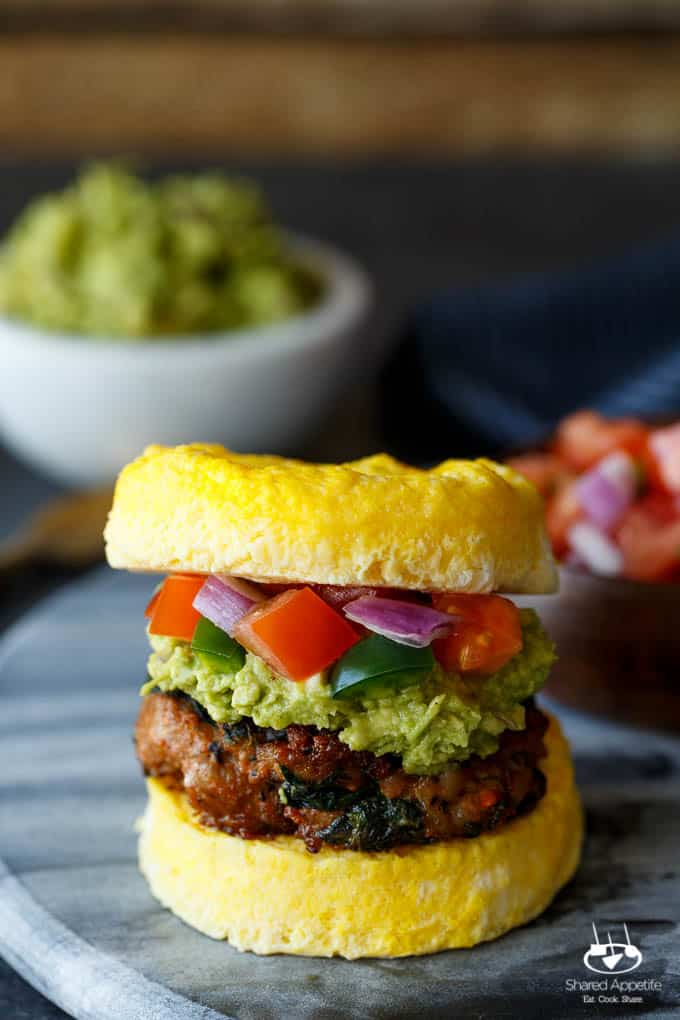 Let's talk eggs. It's not the first time I've told y'all about Davidson's Safest Choice® Pasteurized Eggs. Love them. They are pasteurized using an all-natural patented process (goodbye Salmonella risk), meaning we all can eat eggs 100% worry free.
Heck, you can even embrace your inner Rocky Balboa and drink 'em straight up raw. I mean, don't, but you get the point.
Want to find 'em near you? Visit the SafeEggs.com store locator and enter your zip code to find Davidson's Safest Choice® Pasteurized Eggs near you!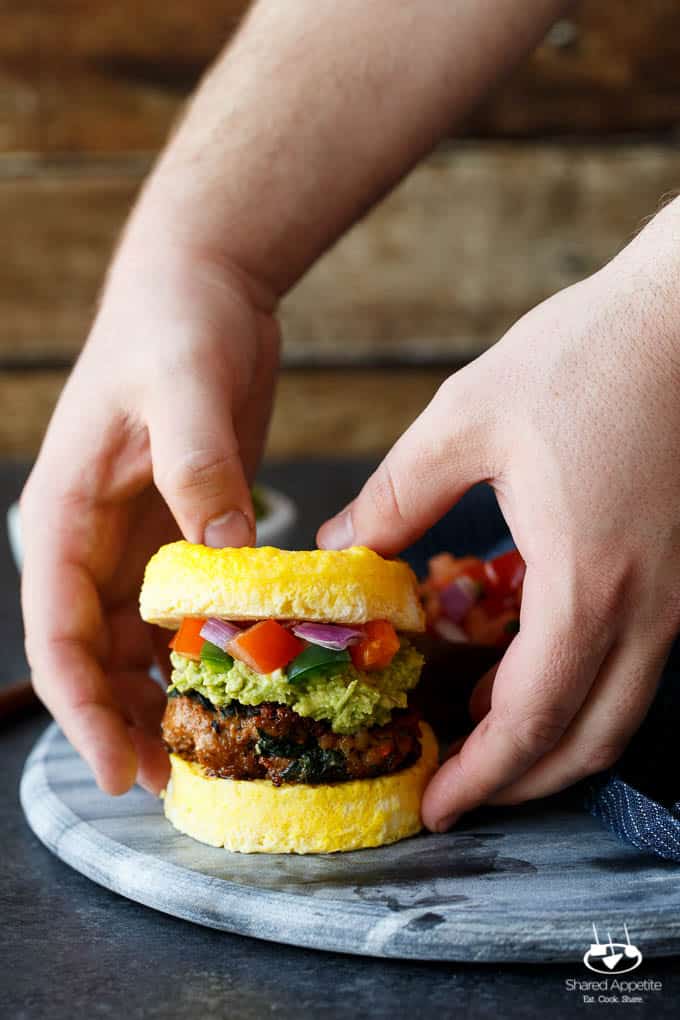 Head Over To Safest Choice Eggs To Get Your Hands On These Paleo Southwest Sausage Egg Sandwiches.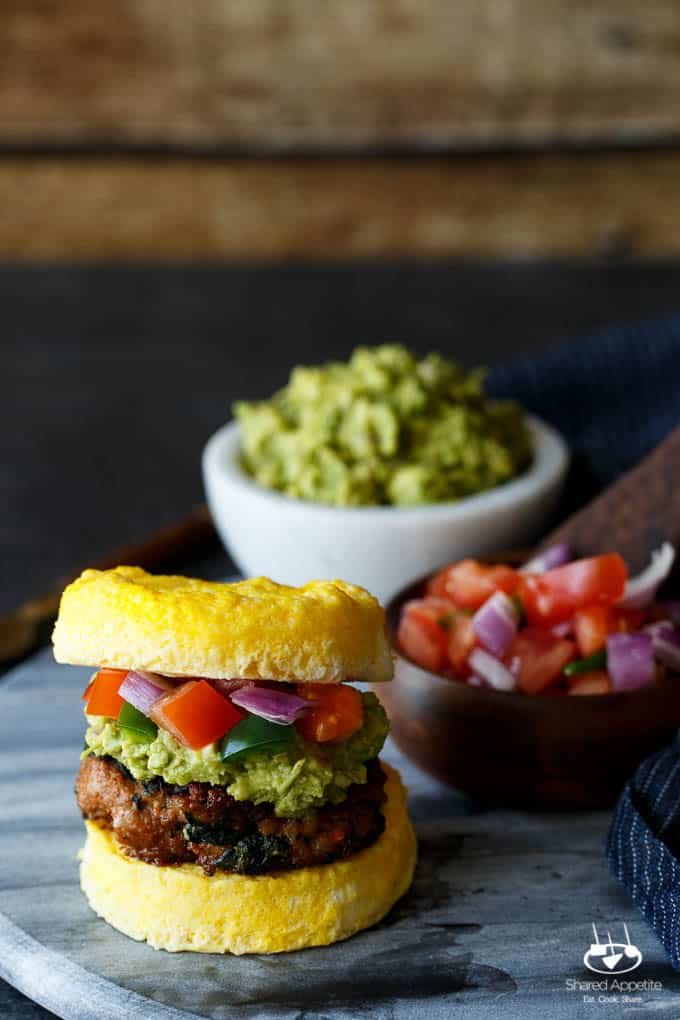 Paleo Southwest Sausage Egg Sandwiches
Need More Cinco de Mayo?
Baked Brown Butter Churro Donuts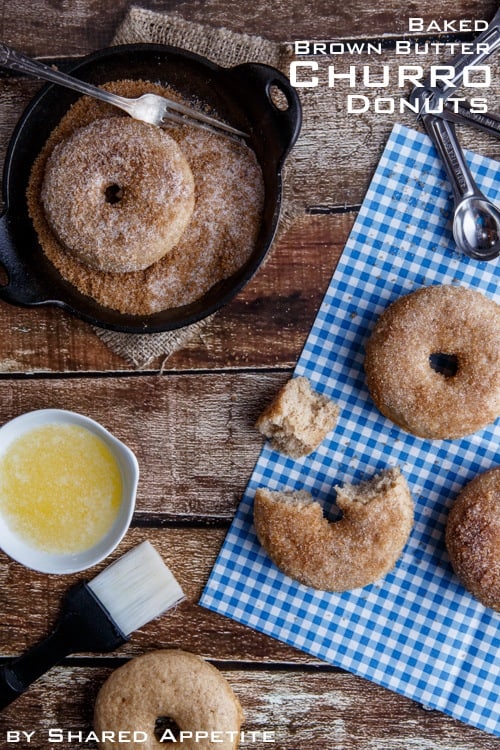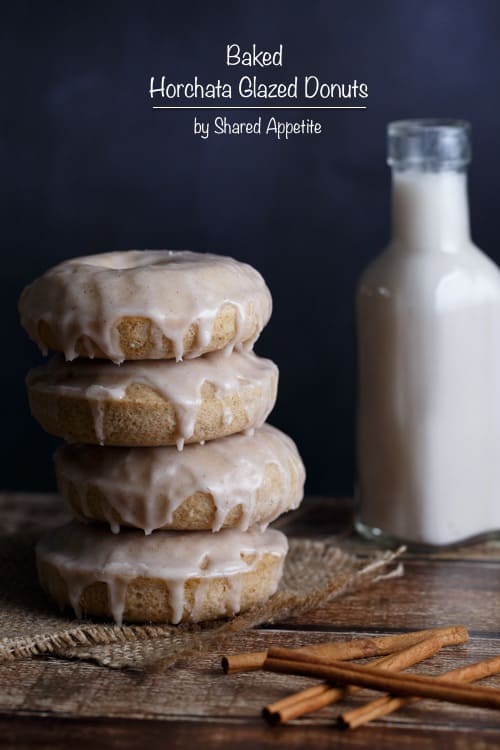 Quick and Easy Baked Huevos Rancheros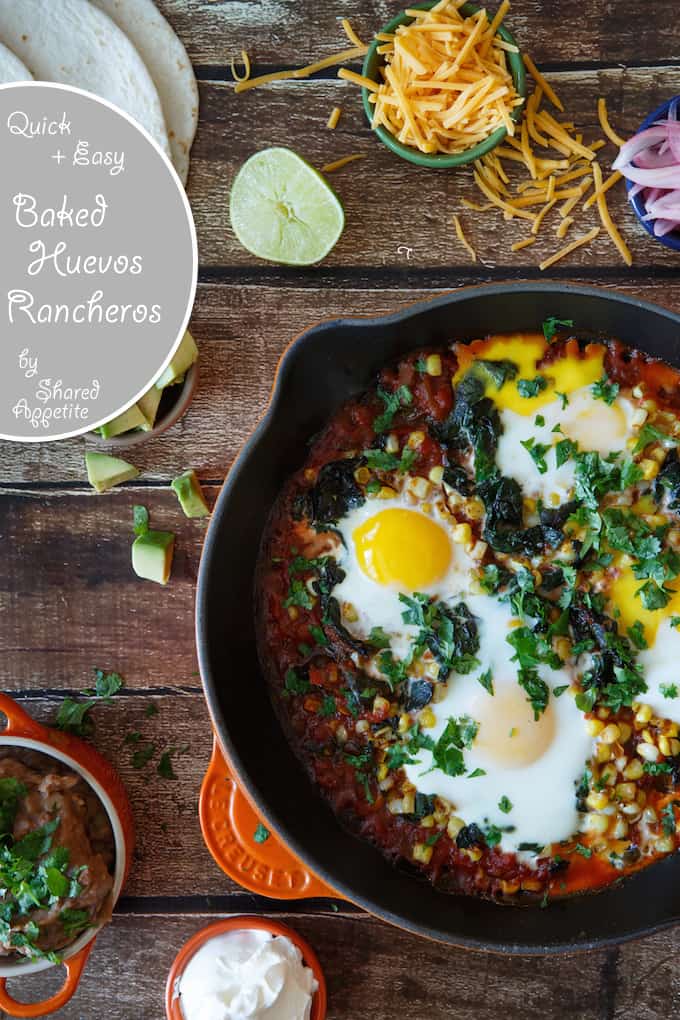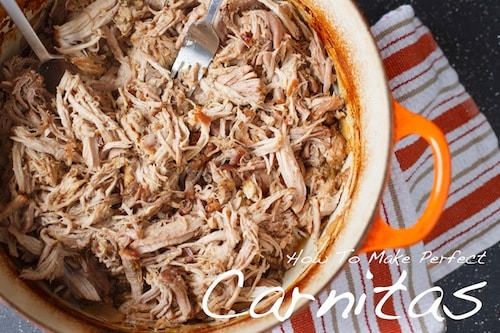 Pork Belly Tacos with Ancho Chili Roasted Pineapple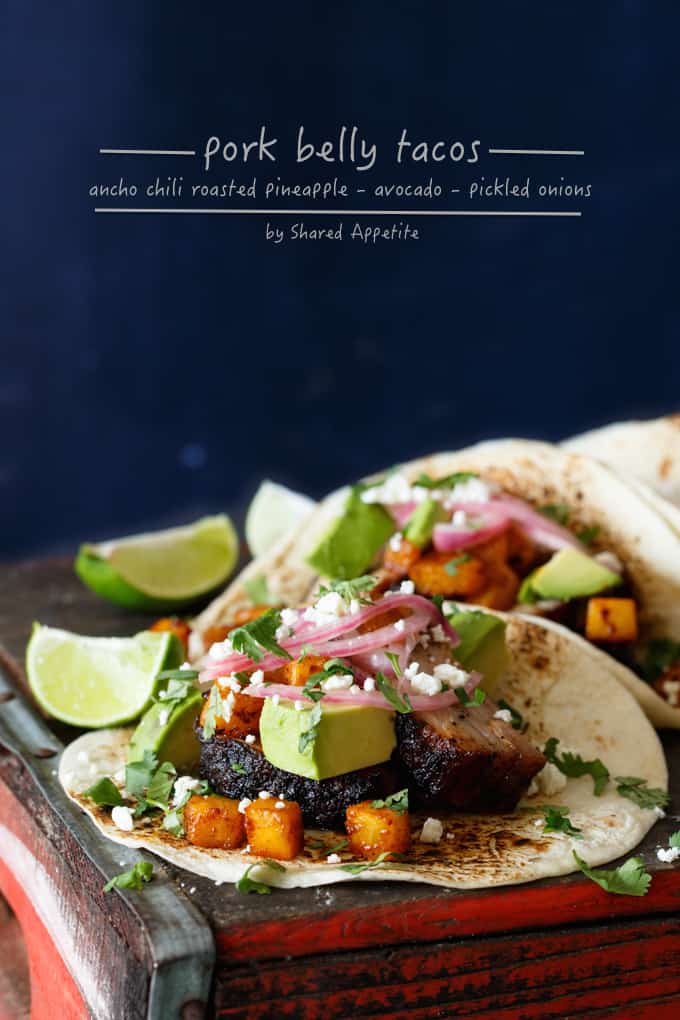 No Bake Churro Cheesecake with Cinnamon Toast Crunch Crust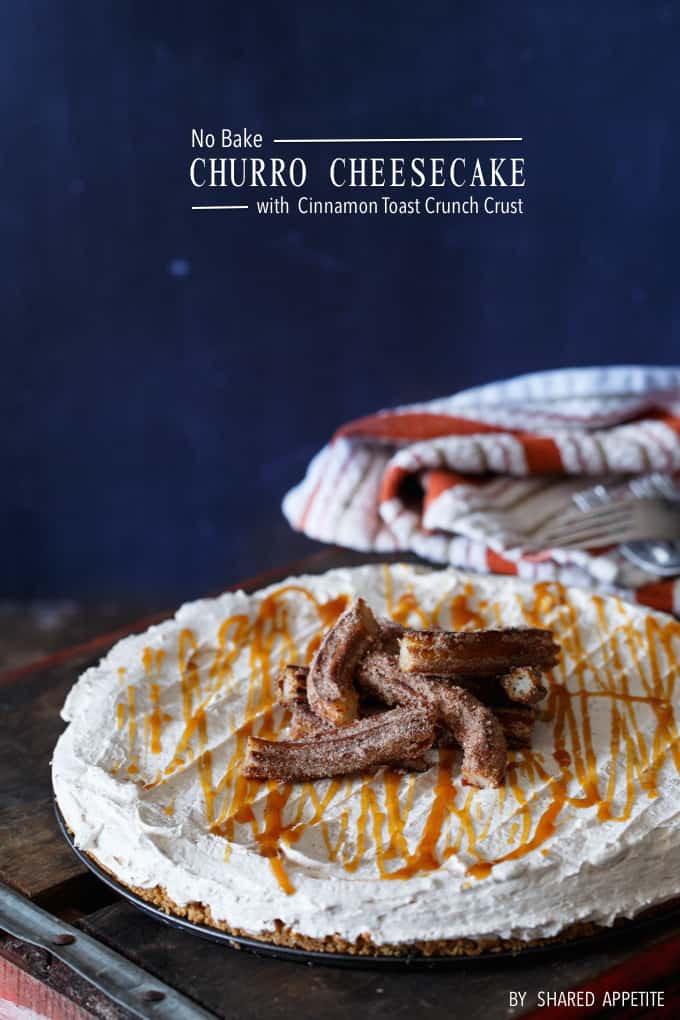 Nutella + Marshmallow Churro Donut Panini