These Pulled Pork Bacon Cheeseburgers were created in partnership with Kingsford. As always, all opinions and recipe are my own. Thanks for supporting the brands that support Shared Appetite!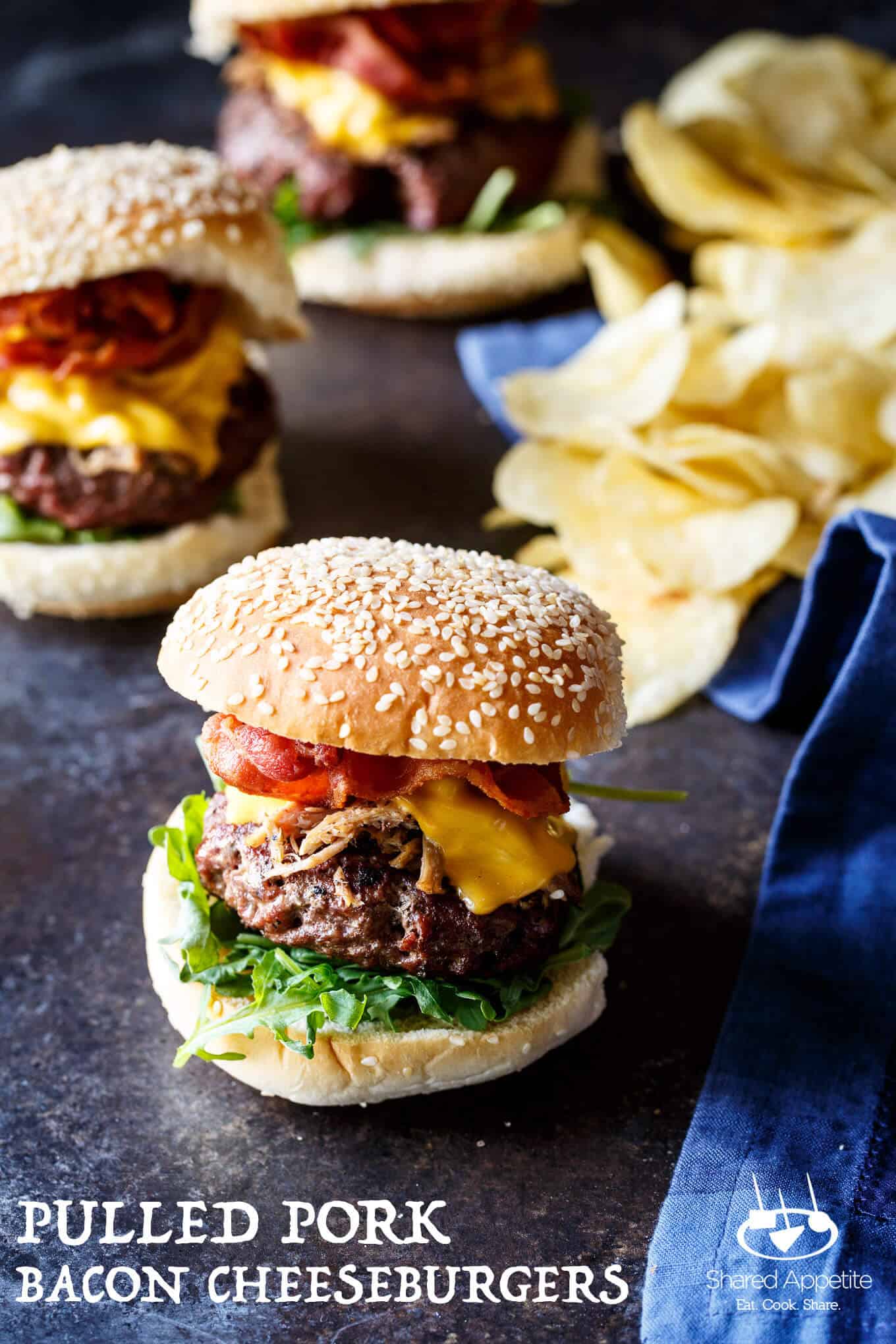 I think I've talked enough about how great summer is being a teacher and all. There's nothing better than the two month vacation! But if I'm being completely honest, I'm only on break from one of my three jobs. Teaching might be on hiatus, but Shared Appetite and Ashe Photography Studio are in full swing. It's a packed summer of creating and developing epic summer recipes and photographing (and editing... oh the editing) a bunch of engagements and weddings.
But my most important job over the summer? Olivia. There's nothing more important and nothing remotely as special as being her daddy. I love it. Whether it's spending way too much time in the pool or going on an adventure somewhere together, every present moment is a future memory. Just the other day I was cooking with her in the kitchen, and she wanted to help me with the entire recipe, from start to finish. It was ridiculously adorable.
Not going to lie. It's tiring work. Olivia's a super active toddler and trying to be a good dad while at the same time getting work done can be a struggle. Juggling it all can be trying at times. #adulting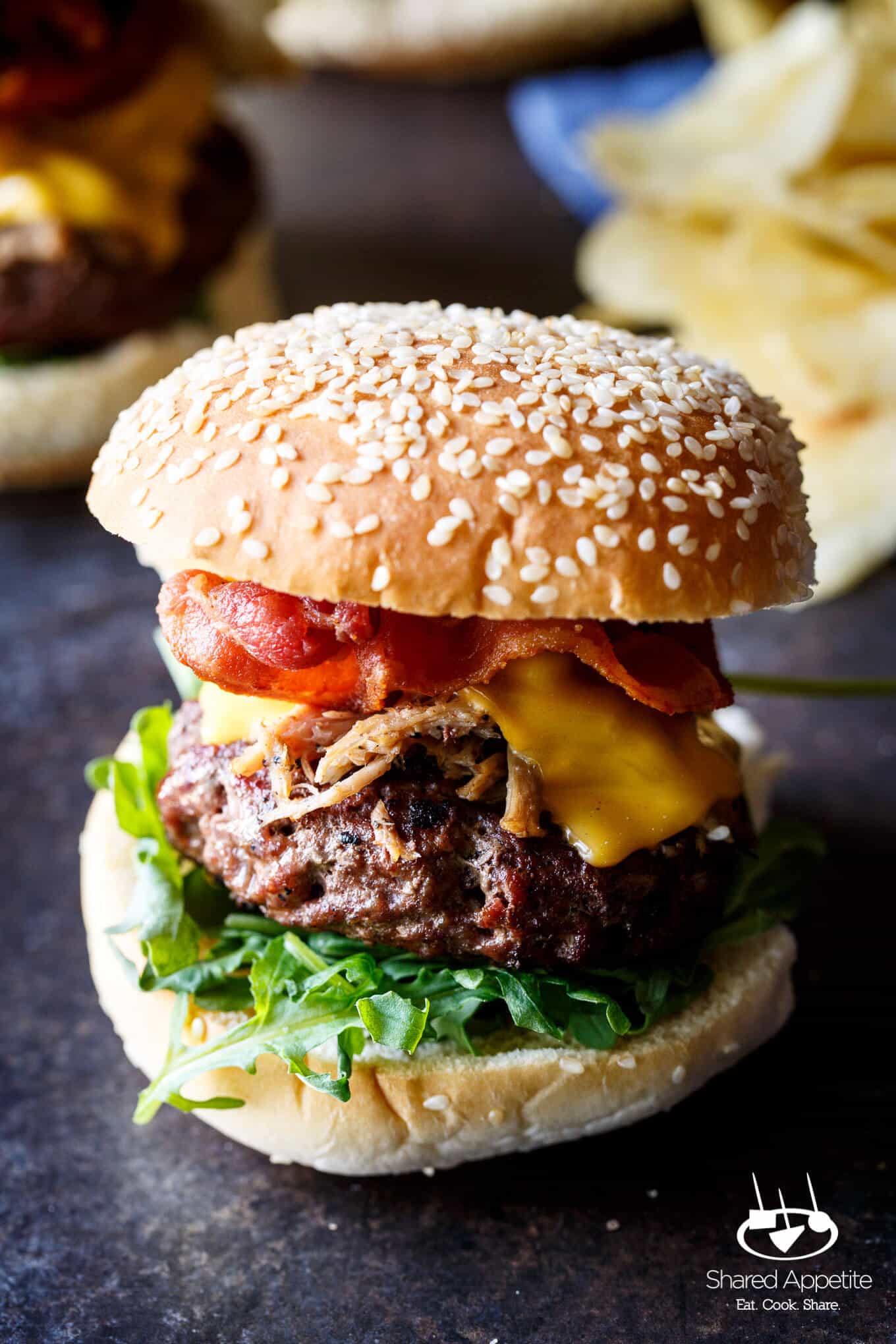 That's why I'm a big fan of celebrating all summer long with family and friends. Not a birthday or a holiday or anything like that. Just a chance to randomly hang out together and enjoy the summer. It's especially great getting to hang with some of my teacher friends who have kids the same age of Olivia. The kiddies can all play together while us big kids unwind a bit from all the adult responsibilities from the day.
Entertaining, though, has changed quite a bit since having Olivia. I don't have the freedom to just prep recipes all day long. I need to serve something that has high impact without all the high maintenance. It's all about doing it up right, without all the work. We'll talk about my secret time saving weapon in a second (I'm looking at you Kingsford® Match Light® Charcoal), but first let's break down my current favorite burger this summer... these Pulled Pork Bacon Cheeseburgers!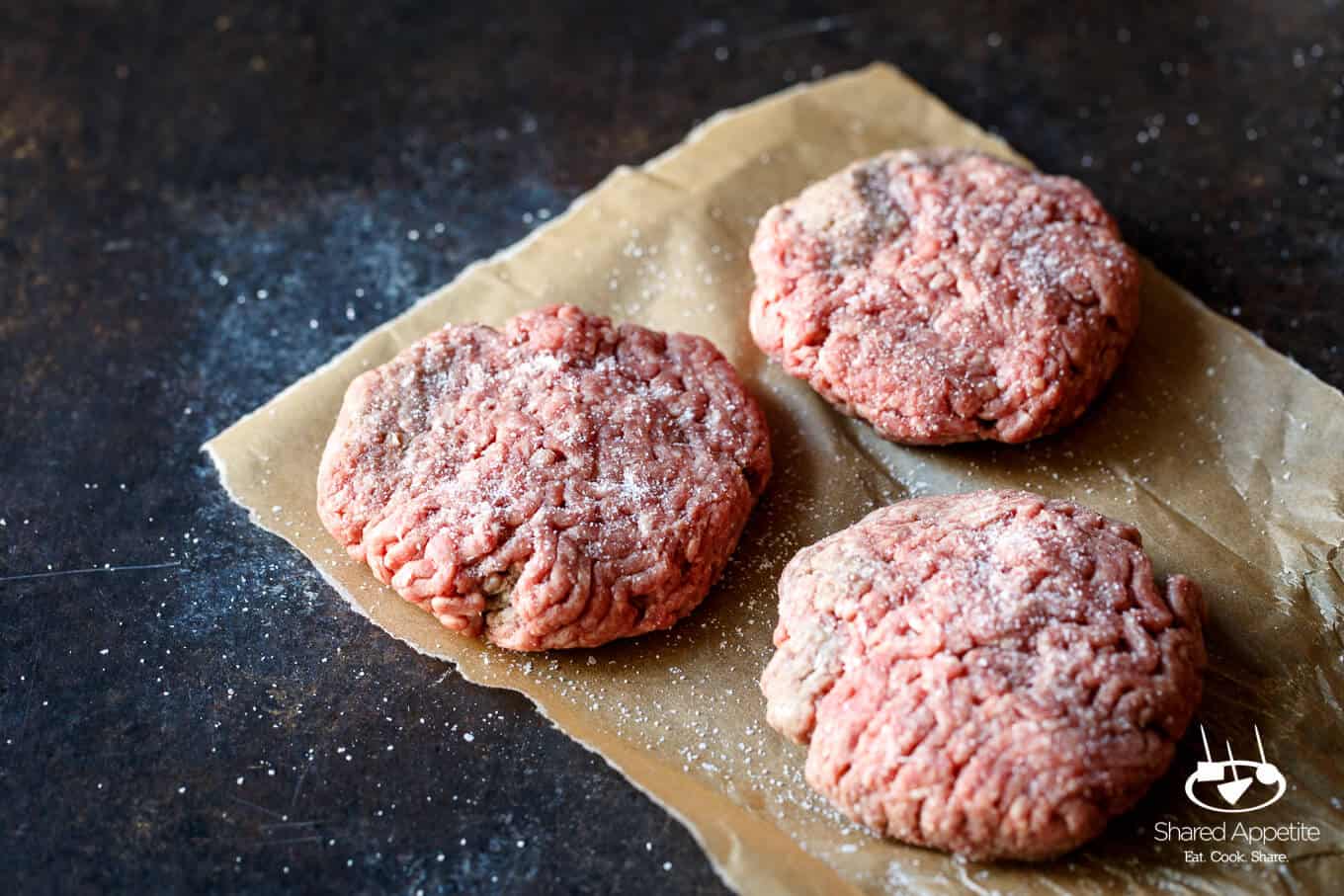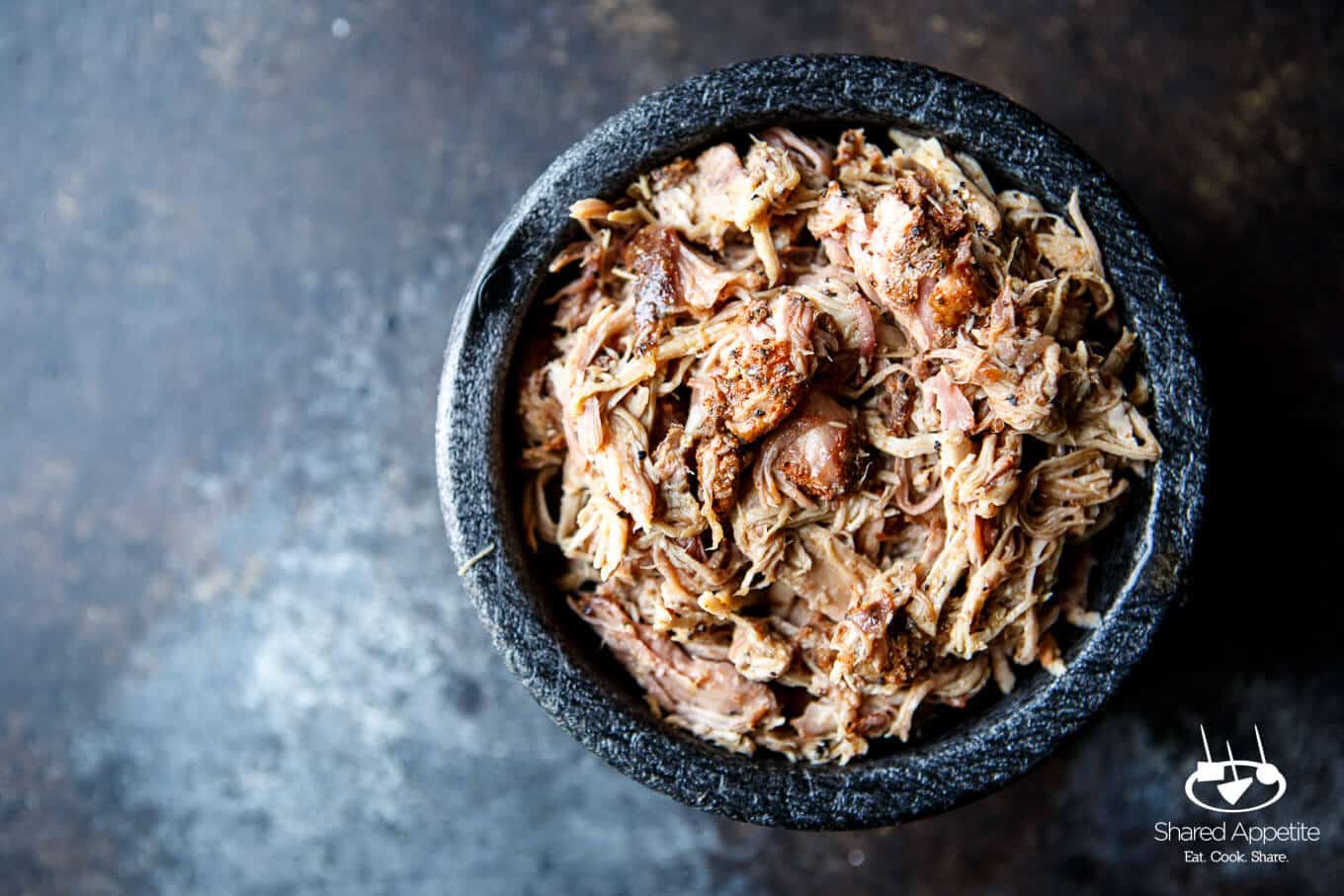 Yup, you read that right. Meat on meat on meat.
Oh sweet baby Jesus, these burgers are legit eats. It's not a light or dainty recipe, so get your big boy and big girl shorts on and grab a seat at the table. A napkin too, because you'll most likely need that too.
It all starts with an 80/20 blend of ground beef. Please oh please don't grab the "lean ground beef". It might as well read "dry burgers". The fat is needed super juicy burgers. And listen, now's not the time to skimp on the salt. If you want super flavorful burgers, salt 'em right. By right, I mean generously.
Towards the last minute of cooking, I top these Pulled Pork Bacon Cheeseburgers with some pulled pork and good 'ole fashioned American cheese. You could totally go for cheddar or any of your favorite cheeses here... I just love the perfect meltability of that American cheese.
Slap these burger flavor bombs on a bun with some lettuce (I love the peppery bite of arugula when I have it on hand like I did today for these Pulled Pork Bacon Cheeseburgers) and top with a few strips of crispy bacon.
As far as condiments go, you have some options. Standard ketchup will always work with these Pulled Pork Bacon Cheeseburgers. Your favorite BBQ sauce would also be a great choice here. I'd also be down with some spicy mayo.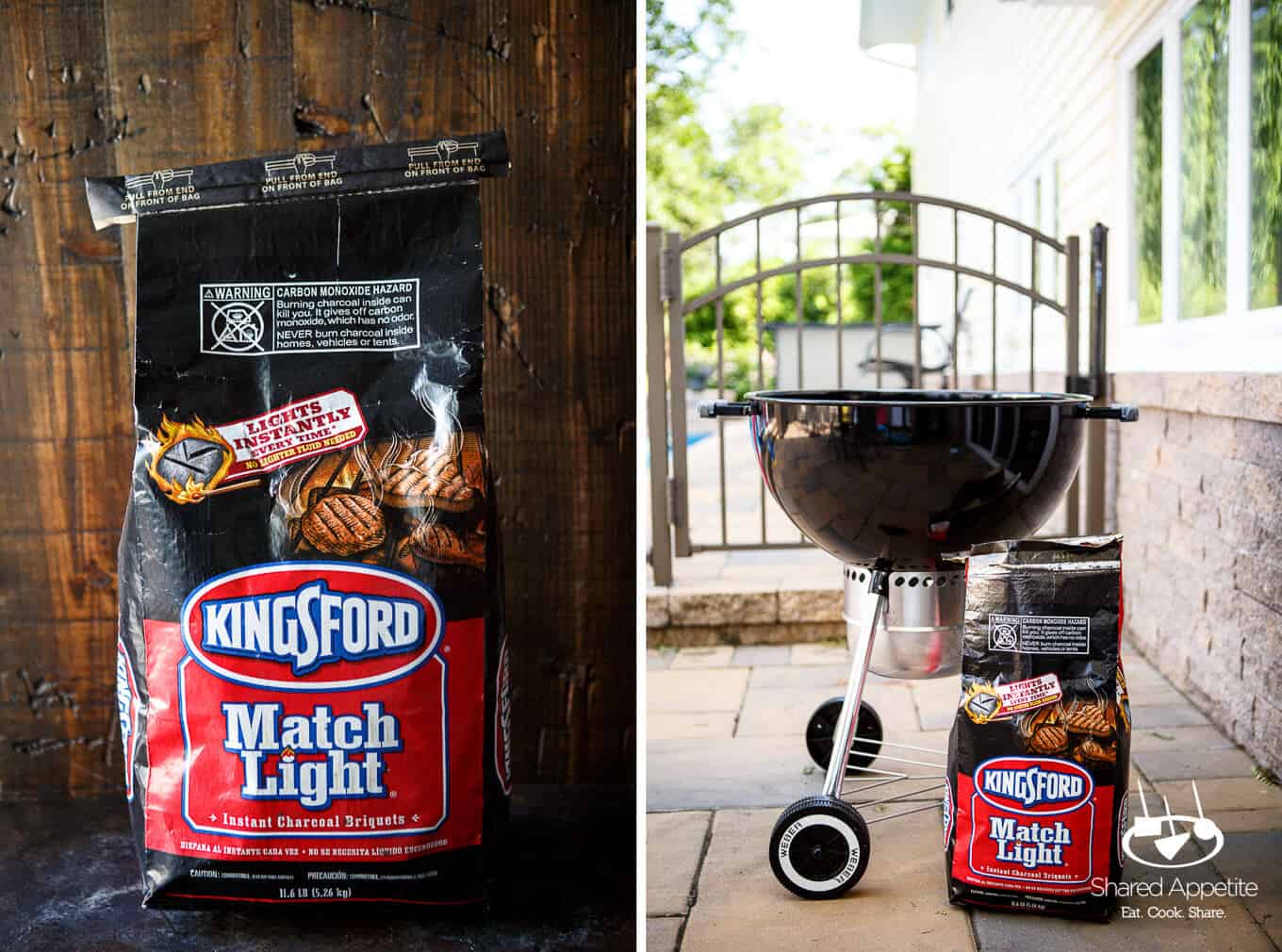 So back to that secret weapon I was telling you about. I love the taste of grilling on charcoal. Gotta admit, though, the traditional process can sometimes be a bit time consuming... more trouble than what I want for a random get together celebration. Not to fear. Kingsford has our back. They developed the Kingsford® Match Light® Instant Light Charcoal Briquettes and it lights instantly every time.
No lighter fluid. No chimney starters. You literally just fire up the briquets with a match and you're ready to cook in 10 minutes! That's the same amount of time it takes my gas grill to preheat and there's no denying the superior taste of cooking over charcoal! You'll be drooling over these Pulled Pork Bacon Cheeseburgers in no time!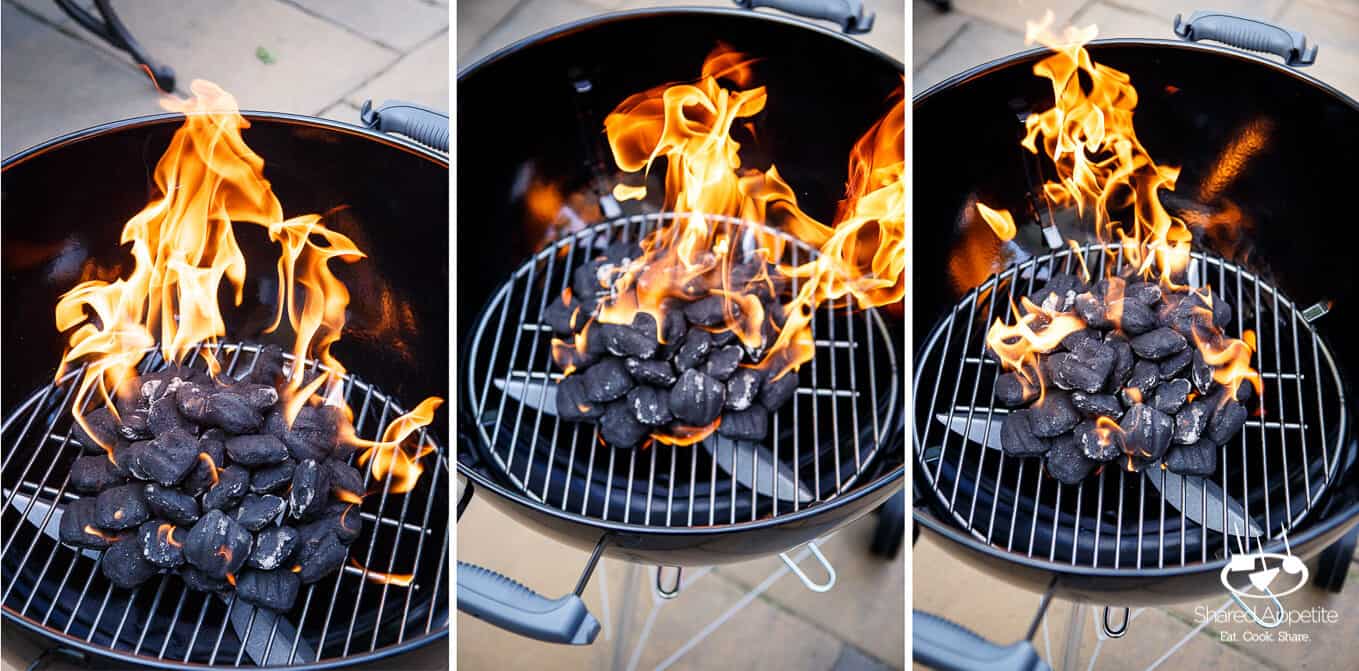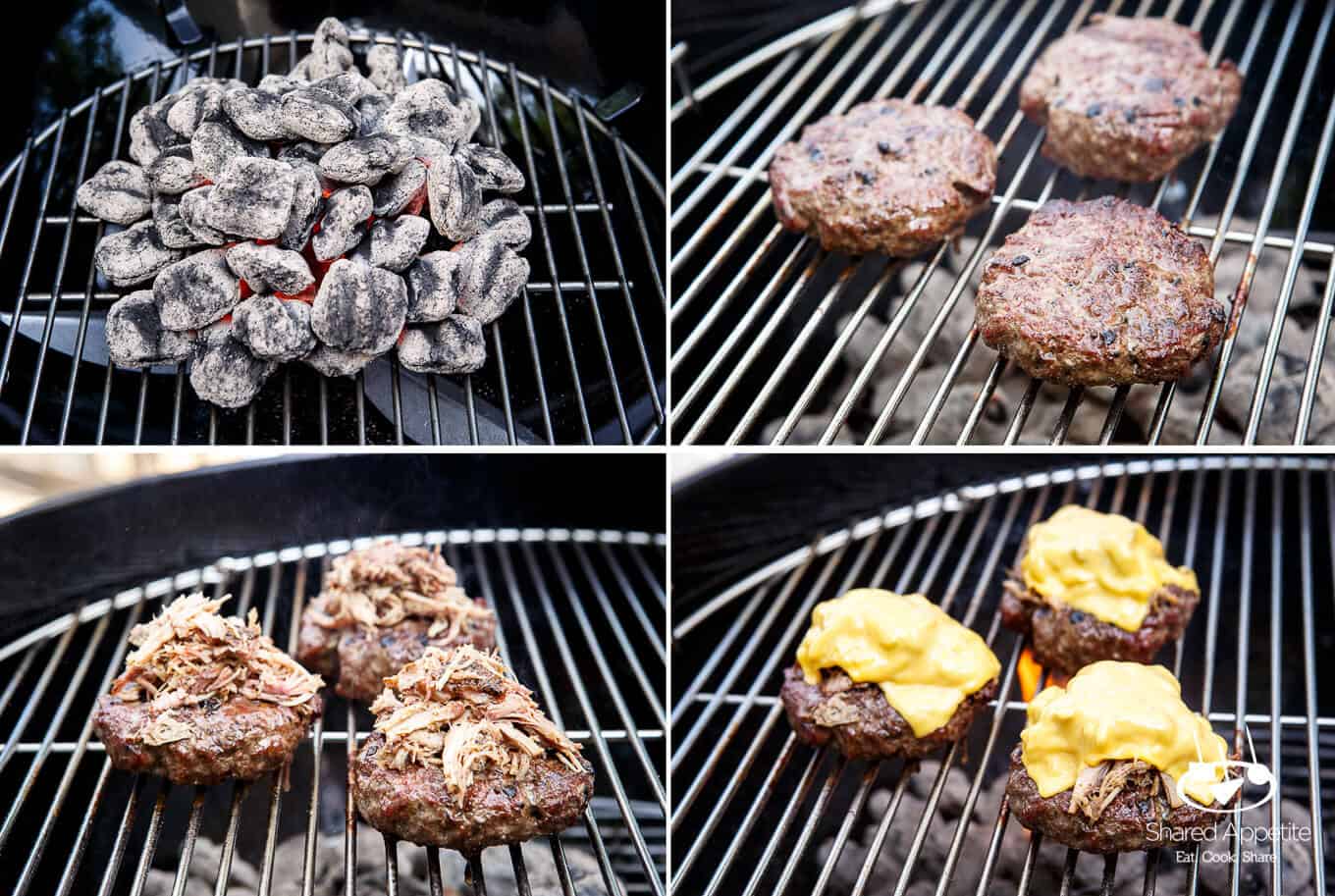 So listen, Kingsford wants you to share your favorite adulting moments and non-holiday celebrations. Screw just partying it up for special occasions. Let's decide that we are going to celebrate the mundane everyday. Make sure to tag Kingsford the next time you share your favorite adulting moment or non-holiday celebration!
Instagram @Kingsford | Facebook @KingsfordCharcoal | Twitter @Kingsford
You can find Kingsford® Match Light® Charcoal at your local Walmart!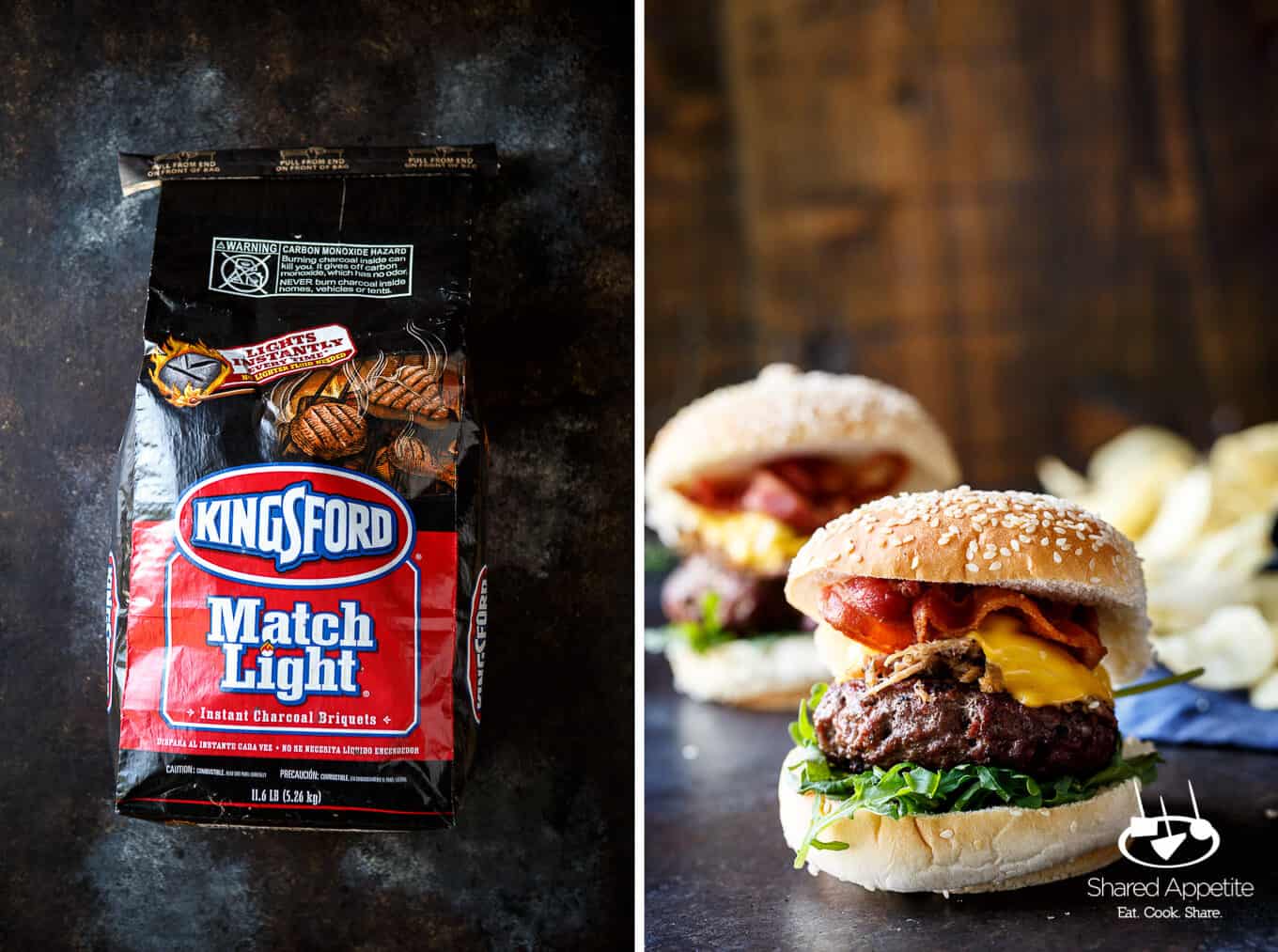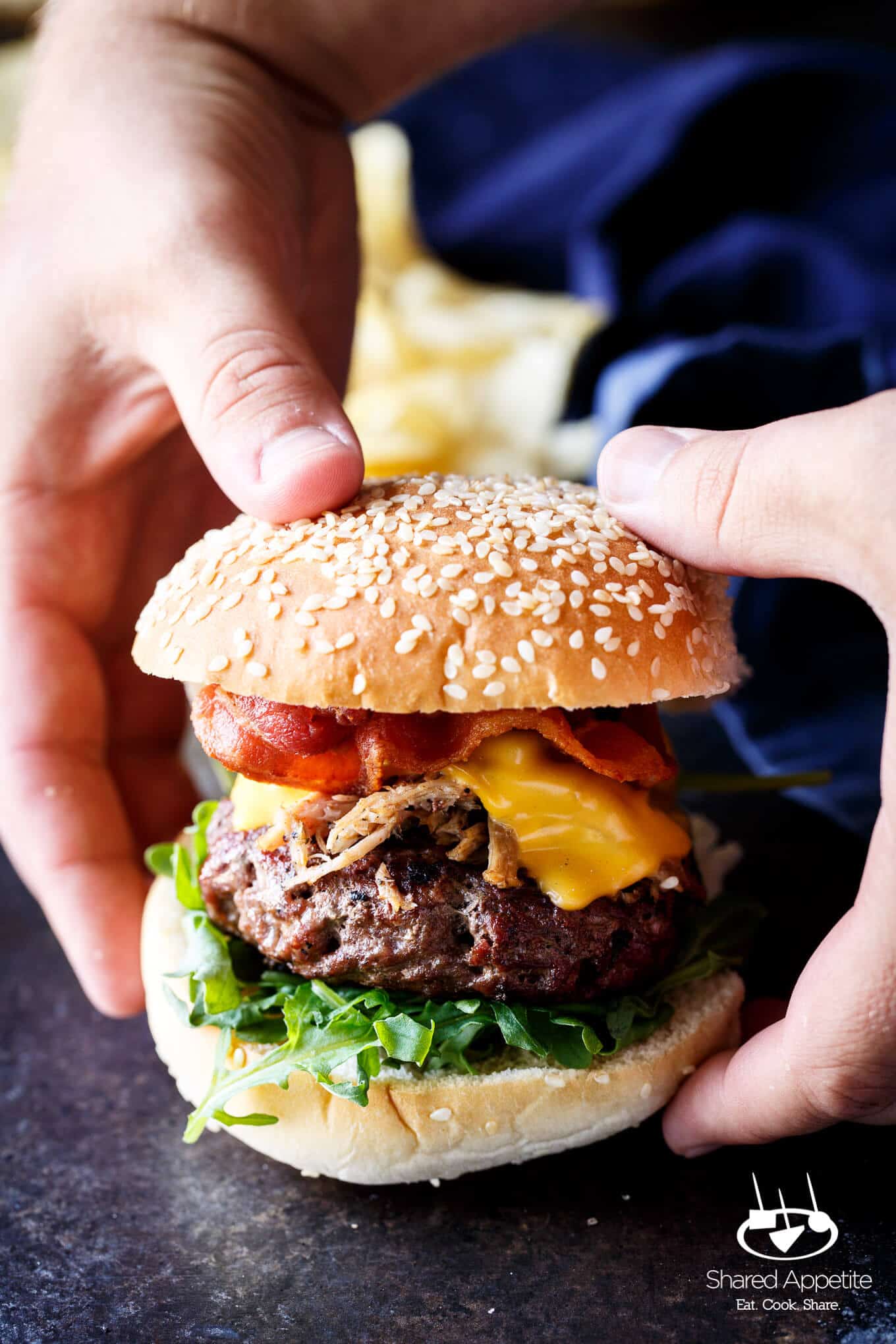 Print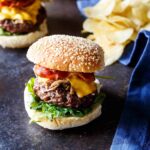 Pulled Pork Bacon Cheeseburgers
---
4

hamburger patties

1 cup

pulled pork

4

slices American cheese

8

slices cooked bacon

4

buns
Lettuce, condiments, and other toppings as desired
---
Instructions
Season burgers generously with Kosher salt and grill over medium-high heat, flipping once, until desired doneness is reached.
Meanwhile, heat pulled pork.  During the last minute of cooking the burgers, carefully add ¼ cup of pulled pork on each burger and top with American cheese.  Cover grill with lid to allow the cheese to melt quickly.  Remove burgers from grill and allow to rest for 5 minutes.
Place pulled pork cheeseburgers on buns and top with bacon, lettuce, condiments, and any other toppings desired.  Devour.
Prep Time:

10

Cook Time:

10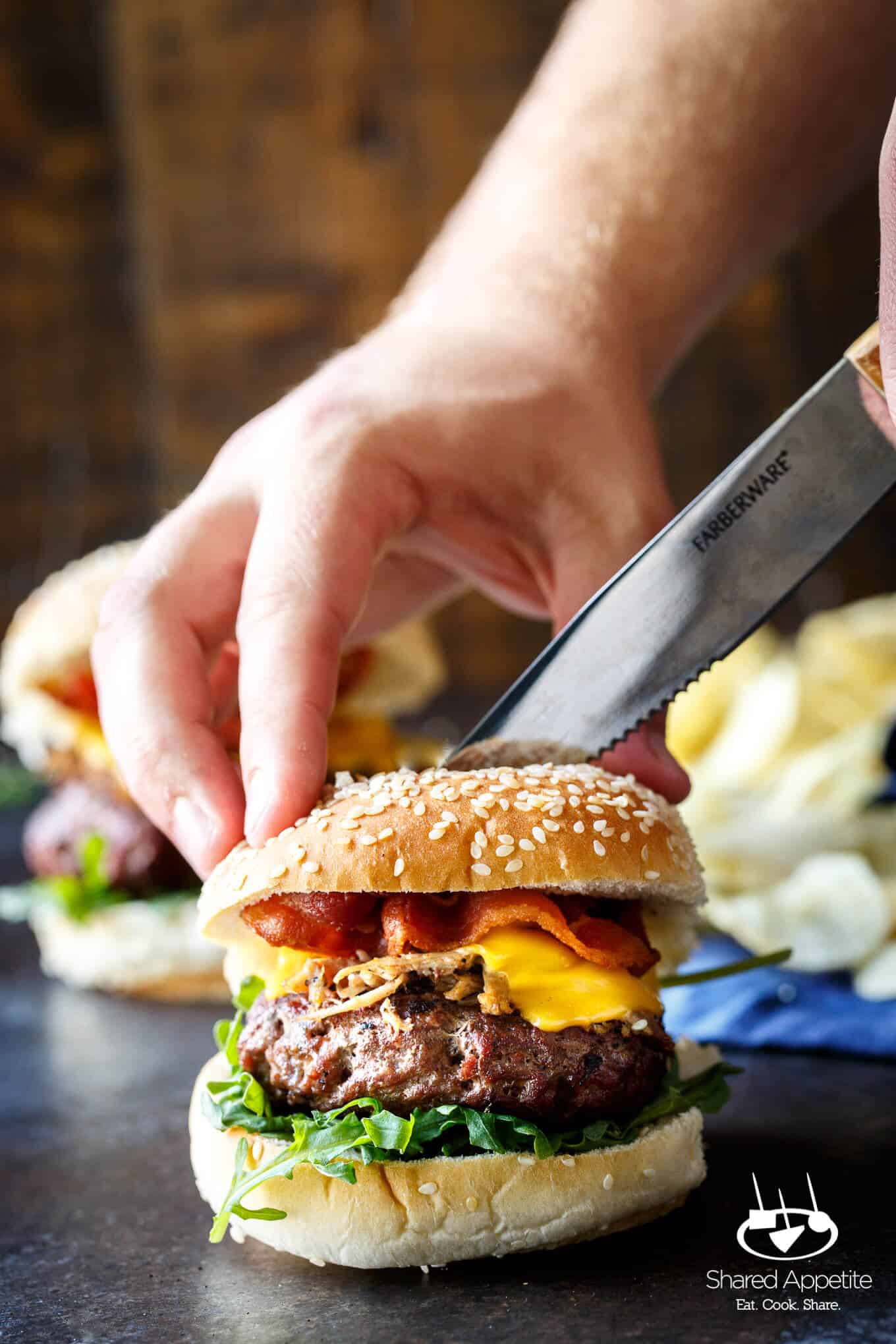 Pulled Pork Bacon Cheeseburgers
Need More Burgers?
Fajita Burgers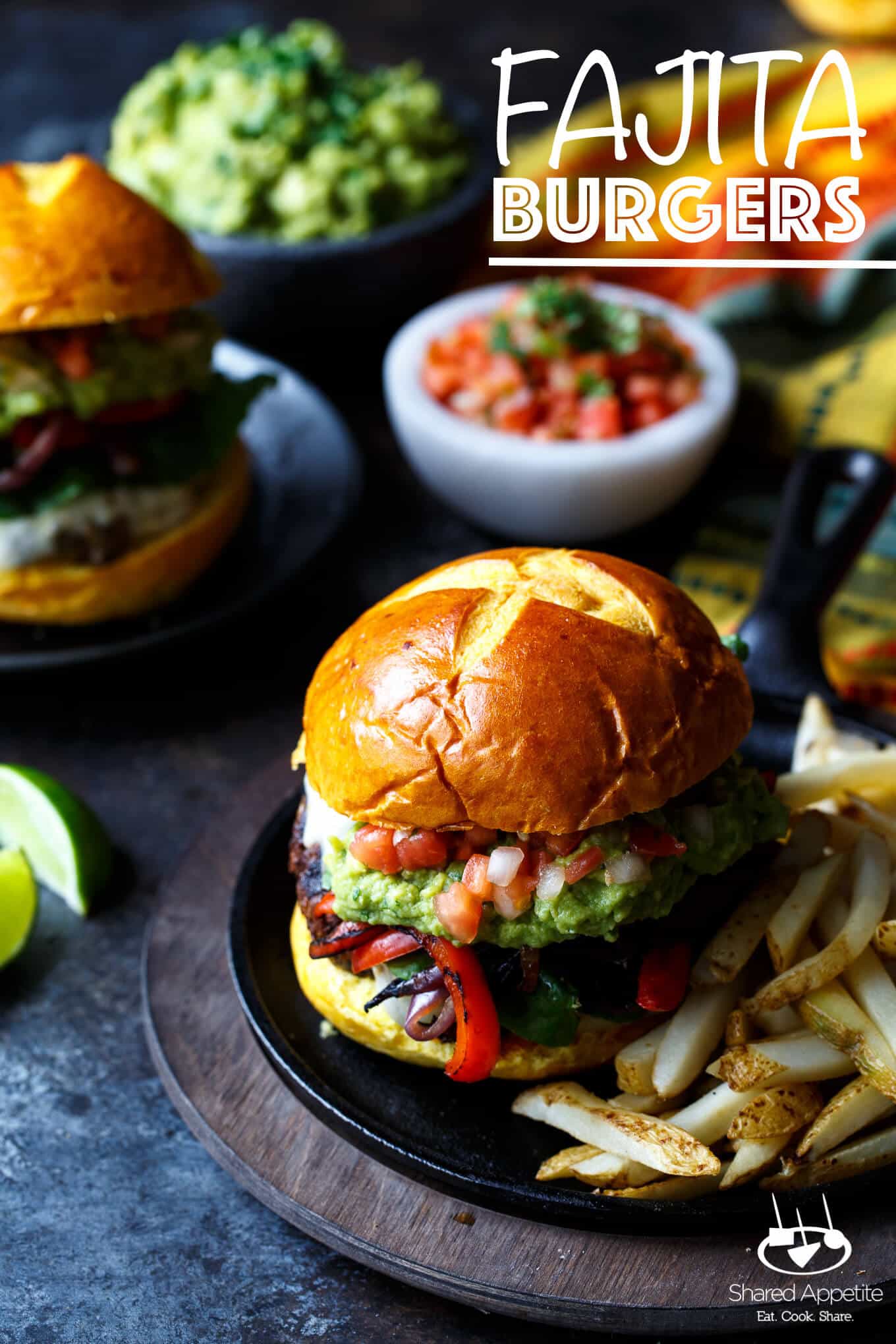 Lamb Kefta Burgers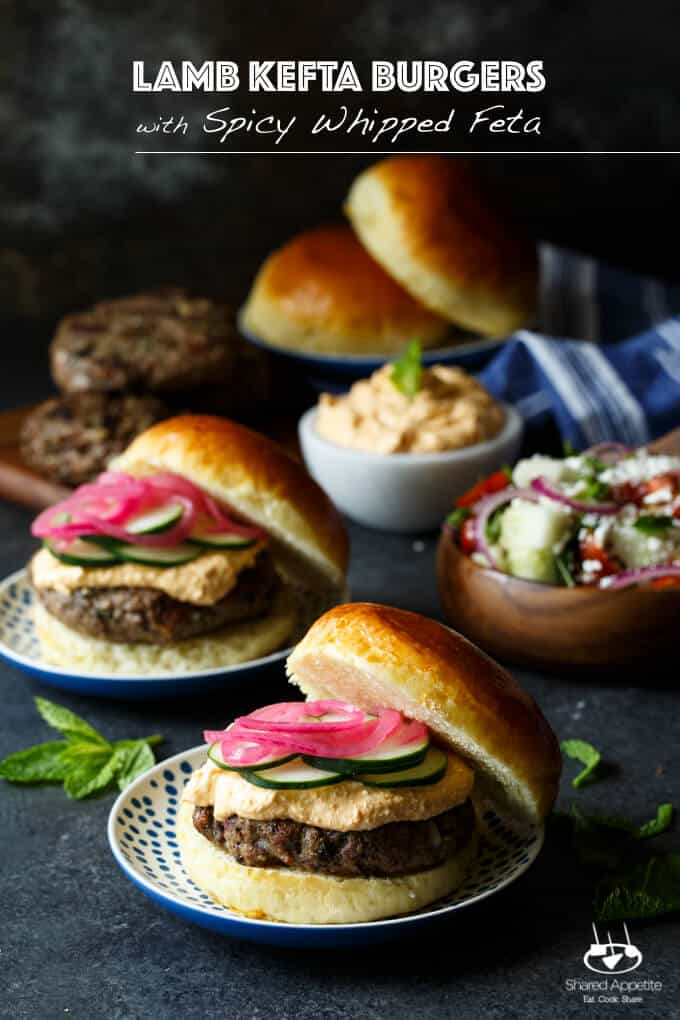 Whiskey Glazed Burgers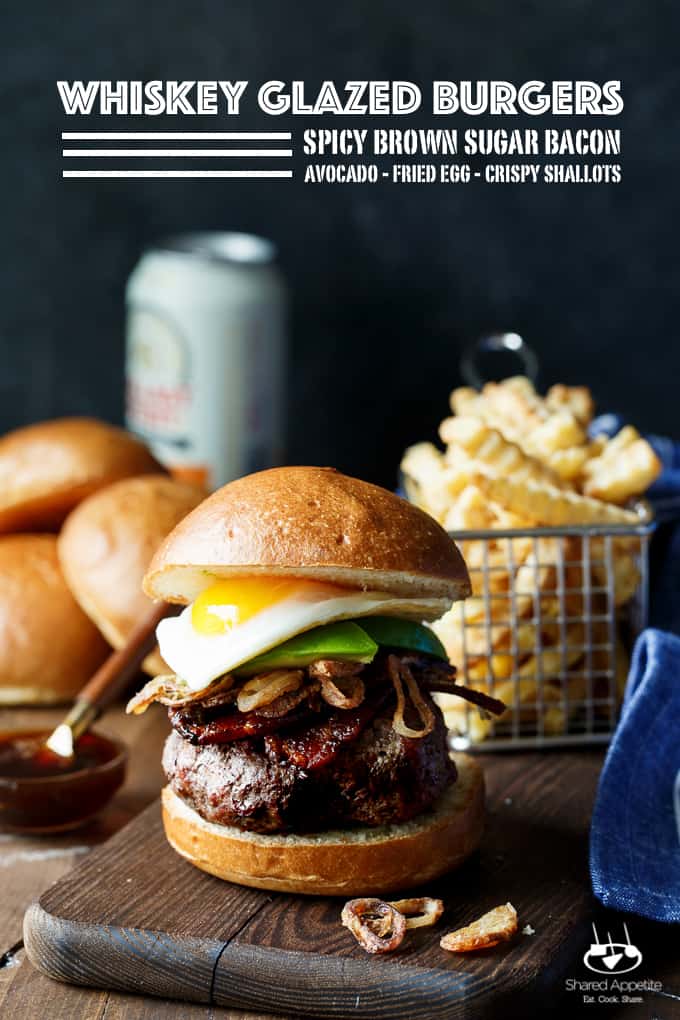 Spicy Roasted Pineapple and Avocado Bacon Burgers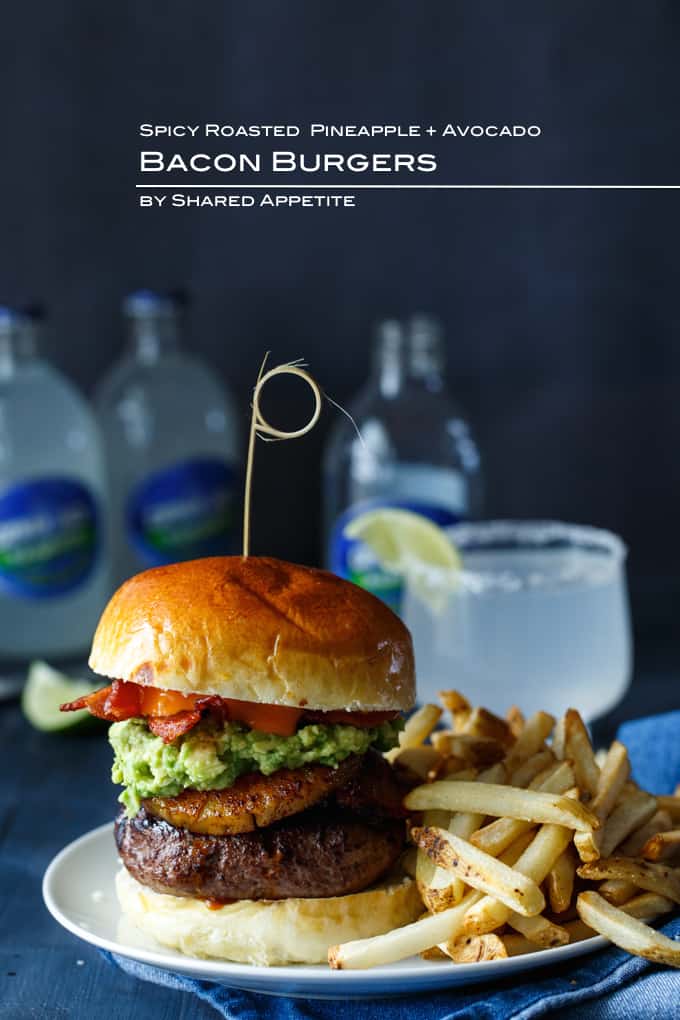 Korean Kimchi Burgers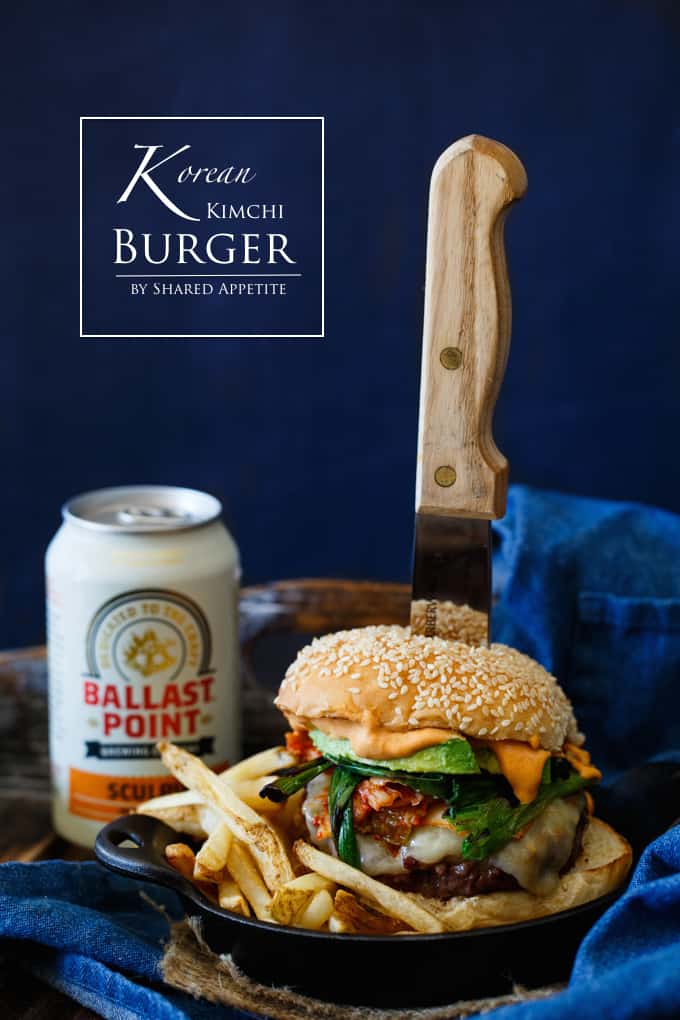 The Fat Tyler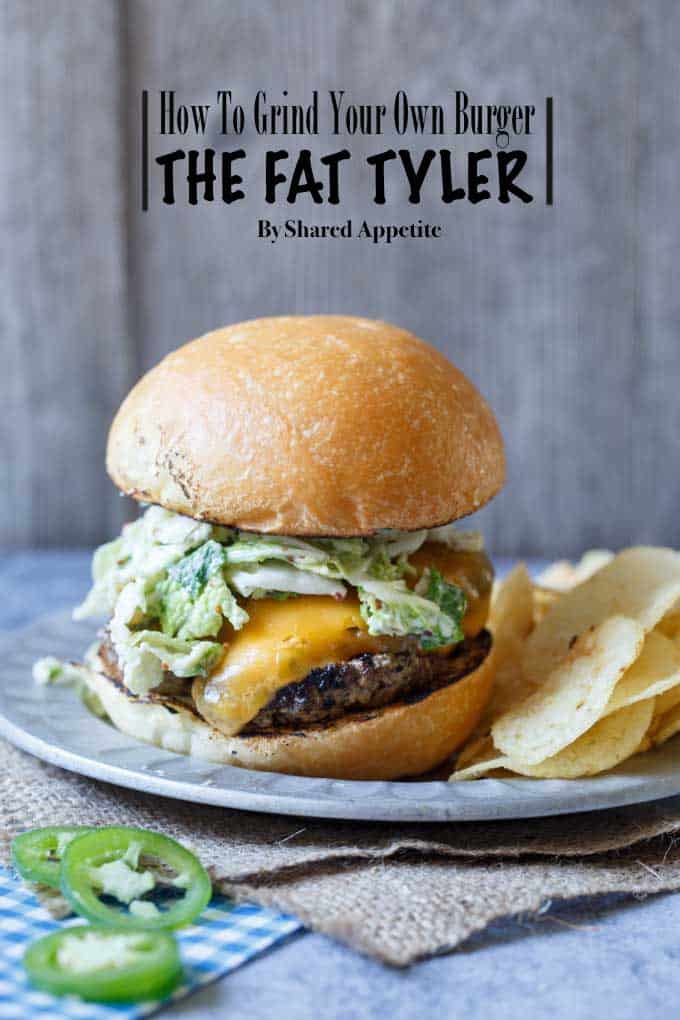 This is a sponsored conversation written by me on behalf of Kingsford®. The opinions and text are all mine.