Introduce new, exciting flavors to your family and friends within a familiar comfort food with this recipe for Bulgogi Korean Steak Nachos with Kimchi and Gochujang Aioli!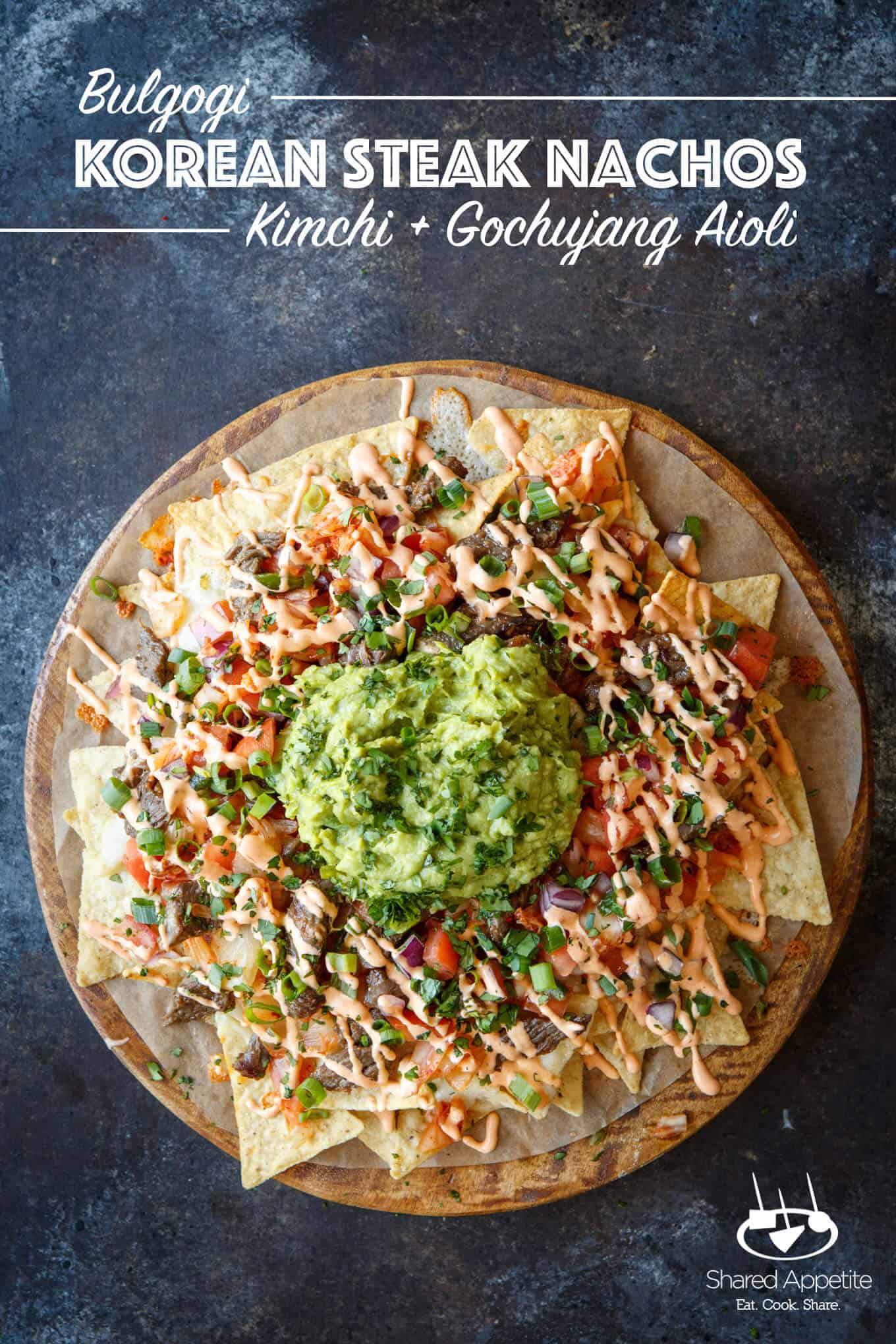 It's coming. The party I look forward to all year long. The get together that signifies the unofficial beginning of summer fun for all my buddies.
Cinco de MAN-o.
Not mano... MAN-o.
It all started with an impromptu little hangout session the night of our church's women's retreat several years back. All of our wives (or possibly even girlfriends at the time come to think of it) were away and us guys were bored. It's no secret I love entertaining, so everyone came over my house and I cooked up some Mexican food. Partly because it was the weekend of May 5th and largely because I just freaking love Tex-Mex and Southwest flavors, I cooked up a Mexican feast.
With our wives now away the first weekend of May each year, this Cinco de MAN-o party has become an assumed ritual. I don't even need to send out invite texts anymore. Everyone just knows... show up the first weekend of May. Done.
Each year I always try a few new recipe ideas out on the guys. They are a great gauge of of critics, from picky eaters who don't each much more than meat and potatoes to dudes that pick apart Michelin-rated restaurants. When I create a dish that gets everyone excited, I know I've hit a winner. These Bulgogi Korean Steak Nachos with Kimchi and Gochujang Aioli are it.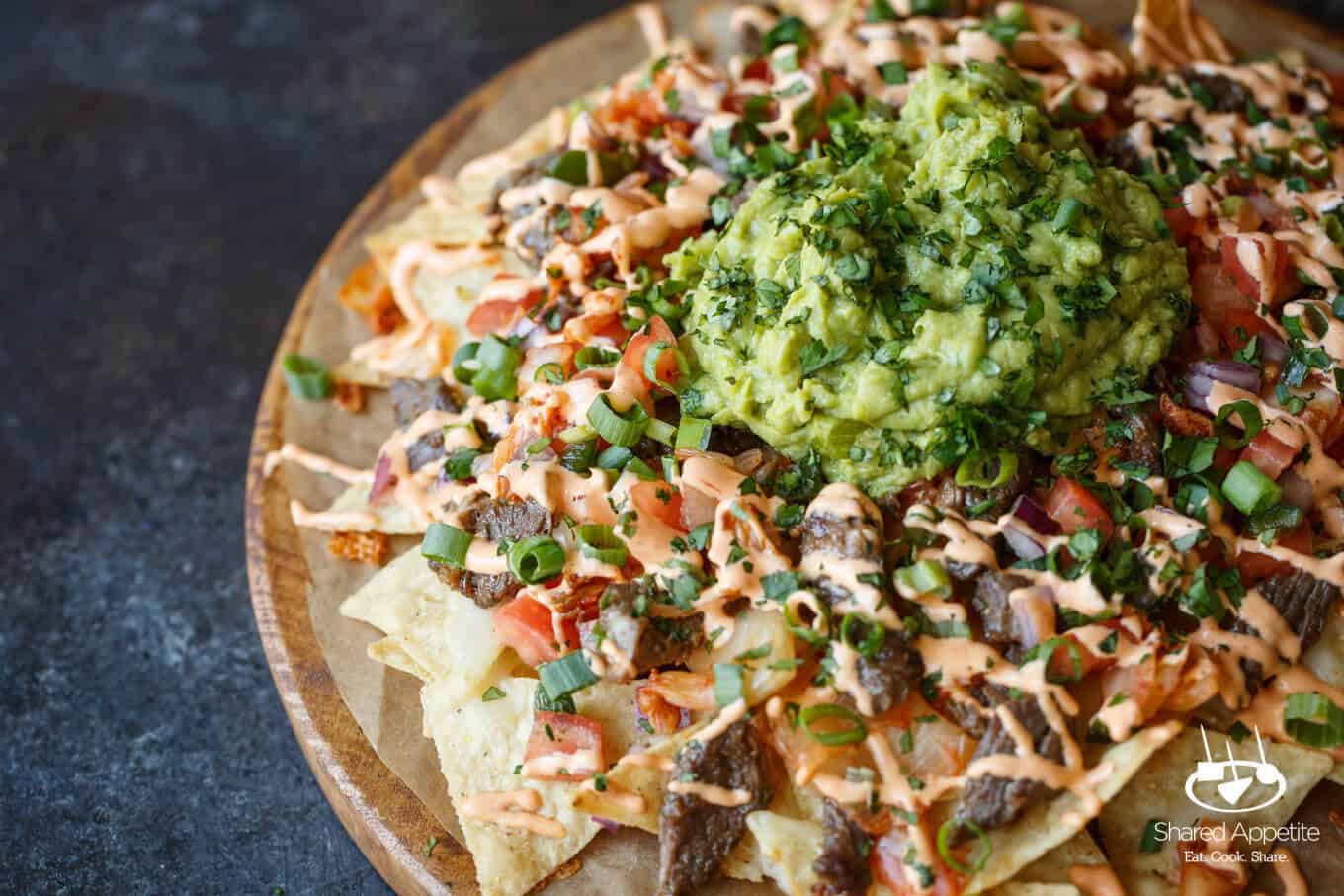 The flavors in these Bulgogi Korean Steak Nachos with Kimchi and Gochujang Aioli are unbelievably addicting. I first had Korean Steak Nachos at the Kimchi Taco Truck in NYC (which now also has a restaurant location called Kimchi Grill in Brooklyn). The flavors were so new, so different, and I couldn't stop eating them. I found myself craving these nachos week after week, and I knew I could make a version of them at home.
Let's break down these Bulgogi Korean Steak Nachos with Kimchi and Gochujang Aioli:
The bulgogi marinade on the steak is crazy good. You'll find yourself using it frequently for steak because it's amazing. You'll want to slice the steak thin, which is easy work if you partially freeze the meat for a bit to firm it up.
Kimchi by itself is a really strong flavor. It's a staple you'll find on pretty much every Korean table daily. Chopping it up and scattering it around the nachos is a great way to introduce the new flavor in a more subtle way.
If you've never had gochujang, it's basically the Korean version of Sriracha. It's got a lot more depth of flavor and again, mixing into this creamy aioli (a mixture of sour cream, mayo, and gochujang), it makes it way more approachable to palates that are unfamiliar with the spicy fermented chili paste.
Go crazy with the toppings... I'm partial to my homemade pico de gallo and the BEST guacamole, along with scallions, cilantro, and some lime wedges!
Come Cinco de Mayo this year, celebrate with combining a fusion of big, bold flavors... Bulgogi Korean Steak Nachos with Kimchi and Gochujang Aioli!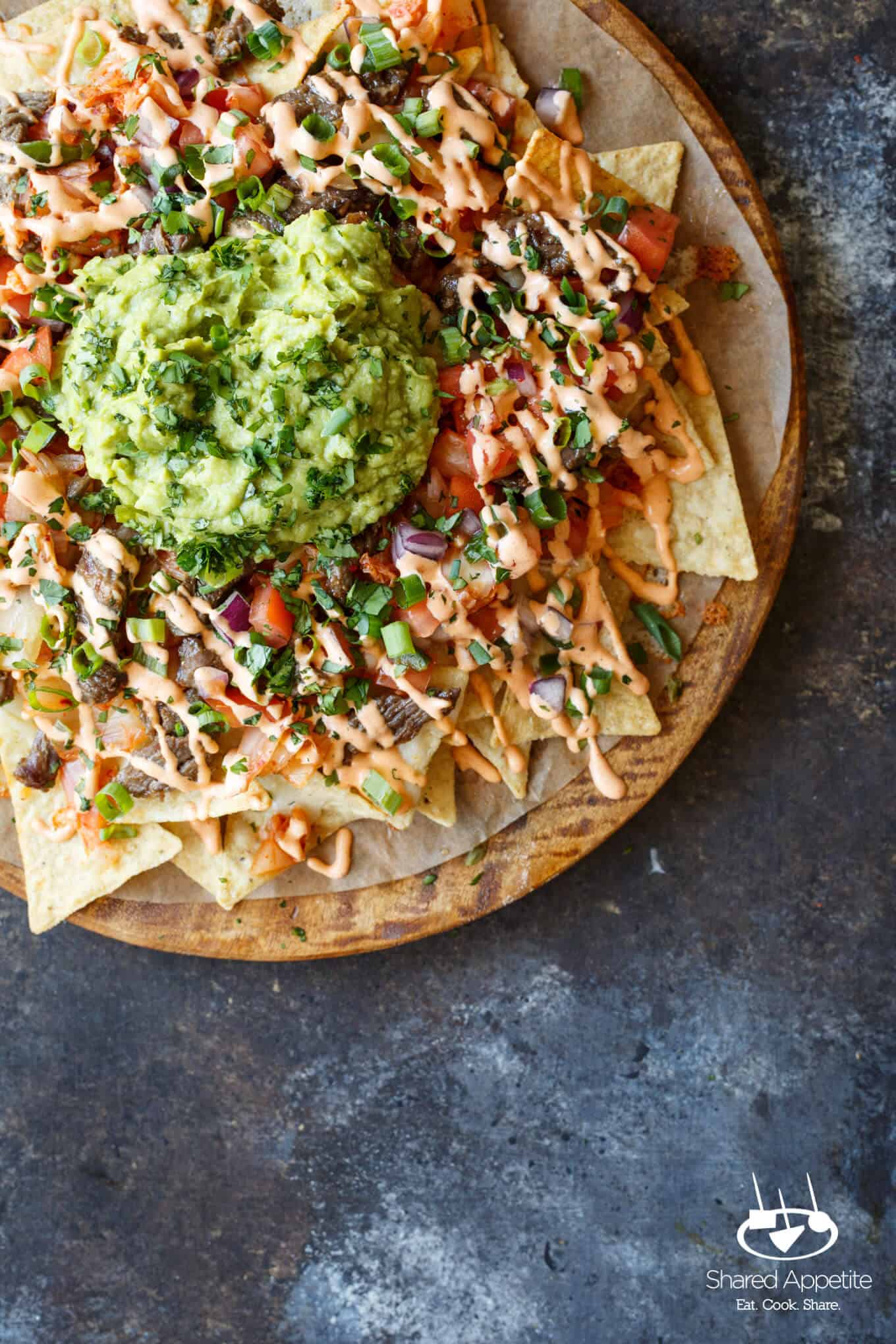 Print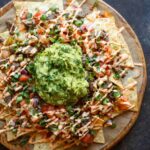 Bulgogi Korean Steak Nachos with Kimchi and Gochujang Aioli
---
Tortillas Chips
Bulgogi Korean Steak (recipe below)

¾ cup

cabbage kimchi, drained and chopped

8 ounces

Monterey Jack cheese, shredded
Pico de Gallo (recipe below)

4

scallions, chopped
Gochujang Aioli (recipe below)
Chopped cilantro, for garnish
Lime Wedges, for garnish
for the Korean Steak
1 ½

pounds strip, ribeye, or sirloin steak

1

ripe bosc pear

½

medium red onion

2

cloves garlic, grated with microzester or finely minced

1

" piece fresh ginger, grated with microzester or finely minced

2 tablespoons

soy sauce

1

brown sugar

1 tablespoon

mirin

1 teaspoon

sesame oil

1 tablespoon

canola or vegetable oil
for the Pico de Gallo
3

plum tomatoes, diced

½

medium red onion, finely diced

1

jalapeño, seeded and minced

1

lime, juiced

Cilantro, finely chopped

Kosher salt
for the Gochujang Aioli
⅓ cup

sour cream

¼ cup

mayonnaise

1 ½ tablespoons

gochujang

¼ teaspoon

garlic powder

¼ teaspoon

Kosher salt
---
Instructions
Preheat oven to 375°F.  Spray an aluminum foil lined baking sheet with nonstick cooking spray.  Alternatively, use a large cast iron skillet. Place tortillas in an even layer on pan and top with Korean steak, kimchi, and cheese.  Bake in oven until cheese is fully melted.

Remove from oven and top with pico de gallo, scallions, guacamole, and gochujang aioli.  Garnish with cilantro and lime wedges.
for the Korean Steak
Place steak in freezer for about 15 minutes (this will help with slicing the steak thin).  Trim excess fat from steak and very thinly slice.

Using the finest side of a grater, grate the pear and onion. Combine with garlic, ginger, soy sauce, brown sugar, mirin, and sesame oil in a medium mixing bowl. Add thinly sliced steak, cover with plastic wrap and place in refrigerator, allowing to marinate for at least 2 hours up to overnight.

Remove steak from refrigerator approximately 20-30 minutes before ready to cook. Heat canola oil in wok or large skillet over high heat. Drain meat from marinade and add steak slices to pan in a single layer and cook, flipping once, until cooked through, about 2-3 minutes.
for the Pico de Gallo
Combine tomatoes, red onion, and jalapeño in a small mixing bowl. Add the juice of ½ the lime.

Finely chop a handful of cilantro leaves and stir into the pico de gallo. Season with a pinch of Kosher salt. Taste and add the juice of the other ½ of lime if desired.

Let sit for at least thirty minutes or up to a couple of hours so that the flavors get a chance to meld.
for the Gochujang Aioli
Mix all ingredients together until well combined. Refrigerate until ready to use. Can be made up to 3 days ahead of time. Use extra gochujang aioli as you would any condiment, for topping sandwiches, tacos, and such.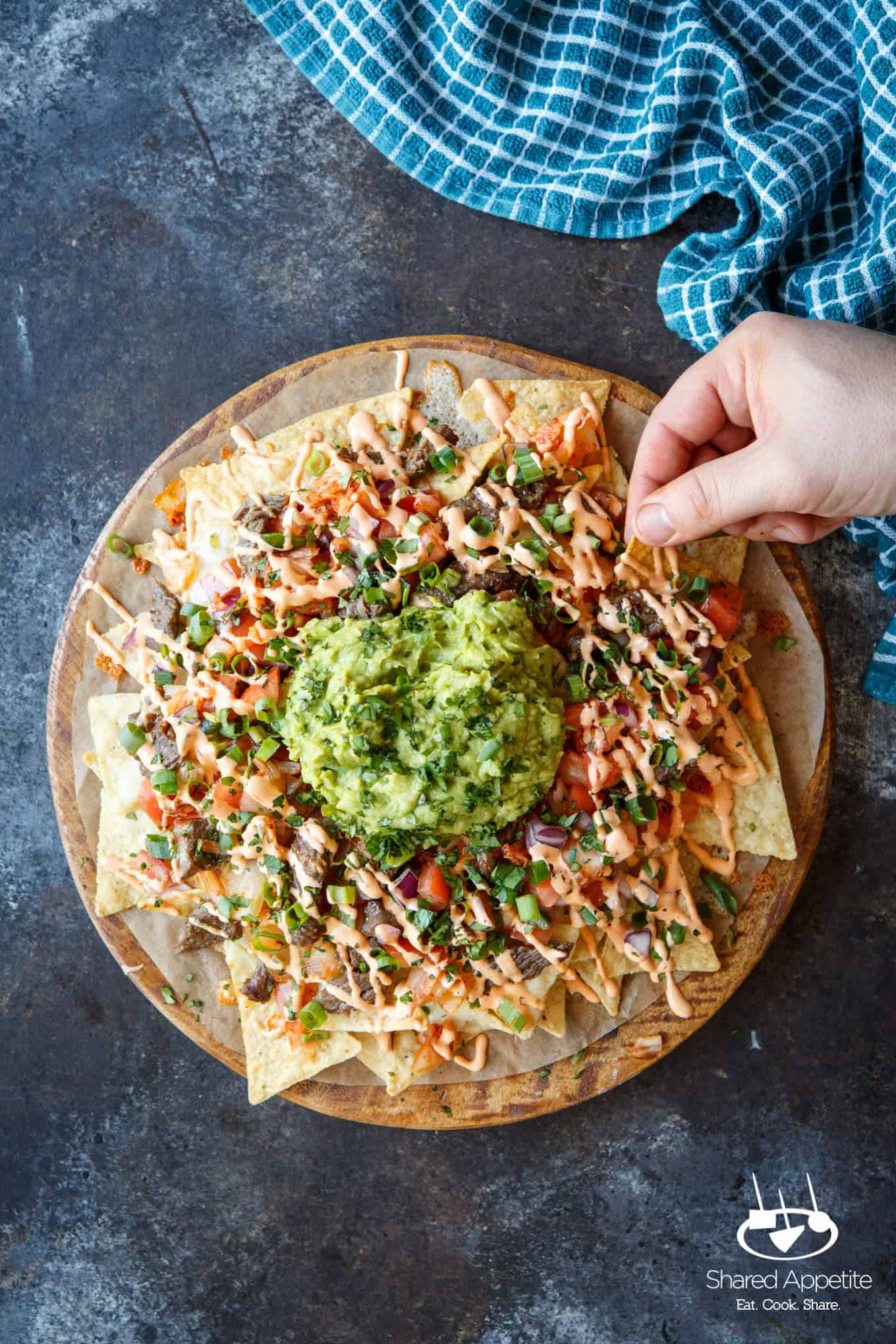 Bulgogi Korean Steak Nachos with Kimchi and Gochujang Aioli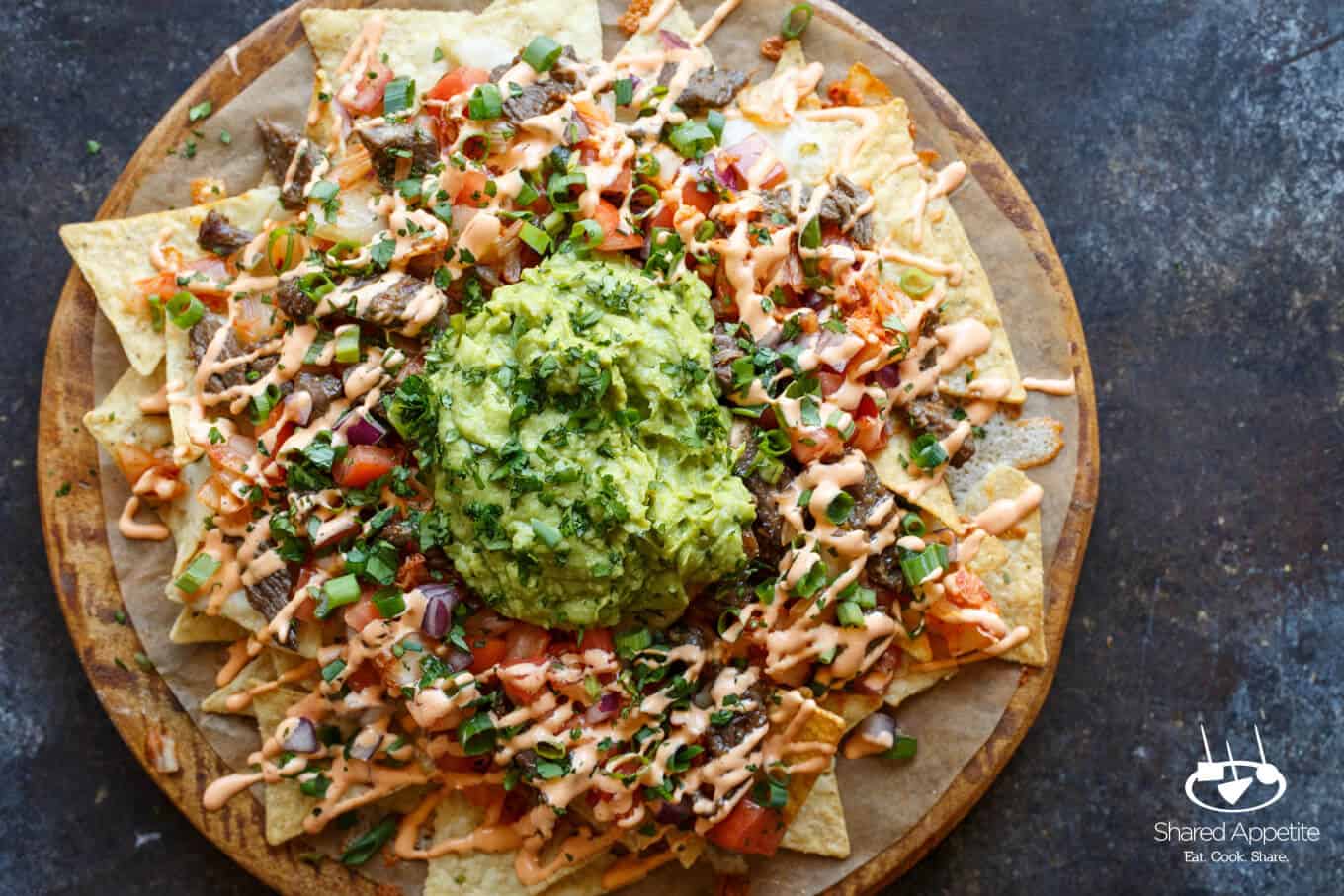 Need More Cinco de Mayo Recipes? Get Ready...
4 Ingredient Nutella Choco Tacos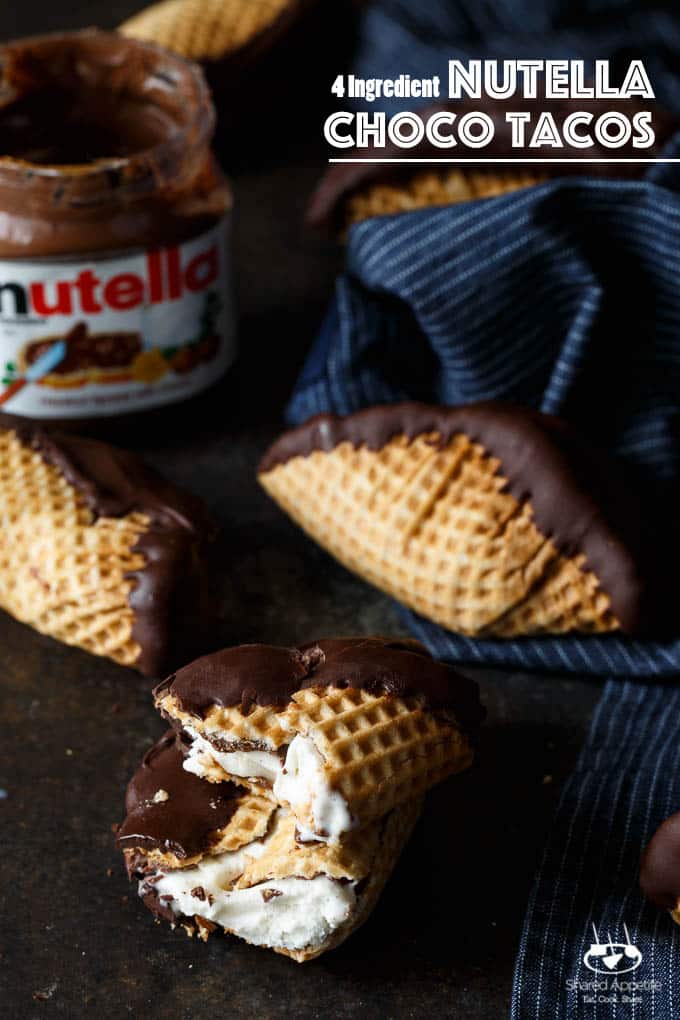 Baked S'mores Churro Bites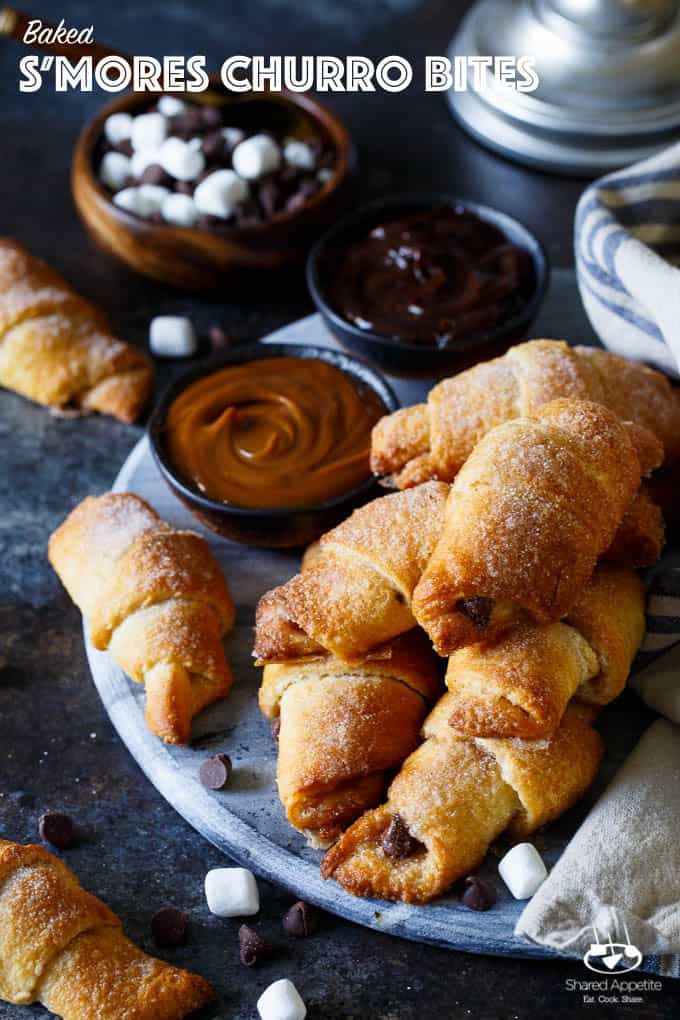 Nutella and Marshmallow Churro Donut Panini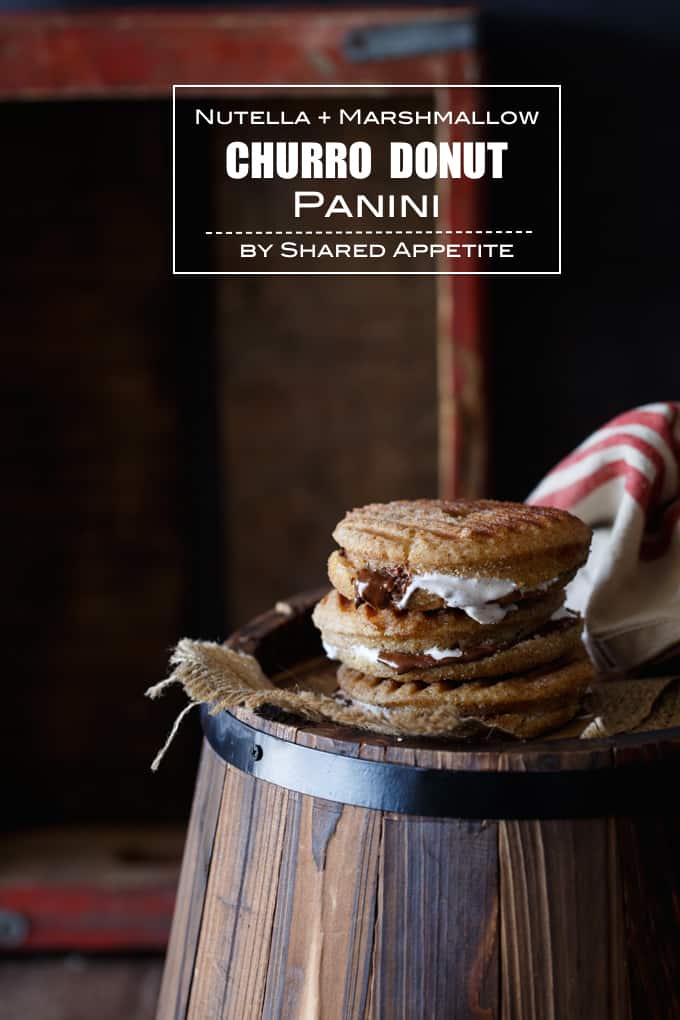 No Bake Churro Cheesecake with Cinnamon Toast Crunch Crust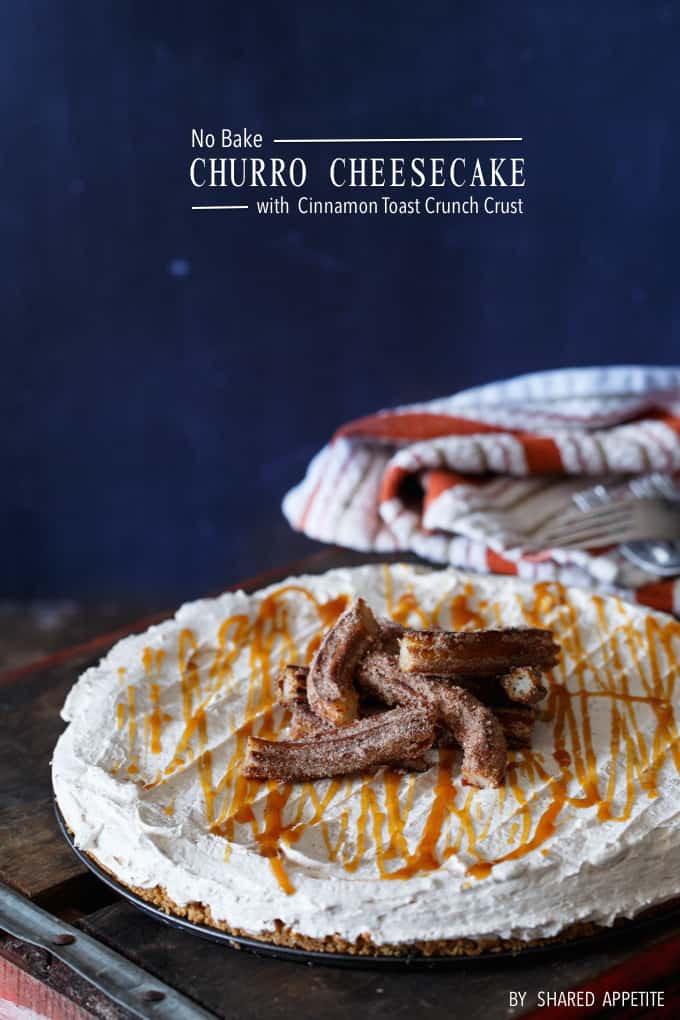 Mini Chocolate Churros with Peanut Butter Sauce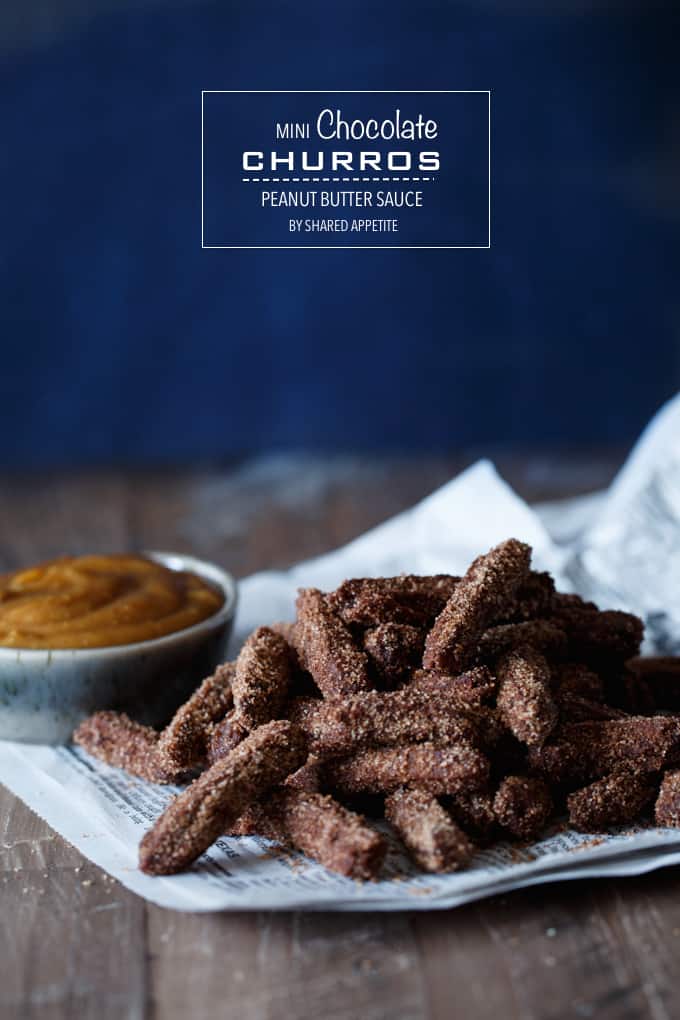 Mexican Street Corn Burgers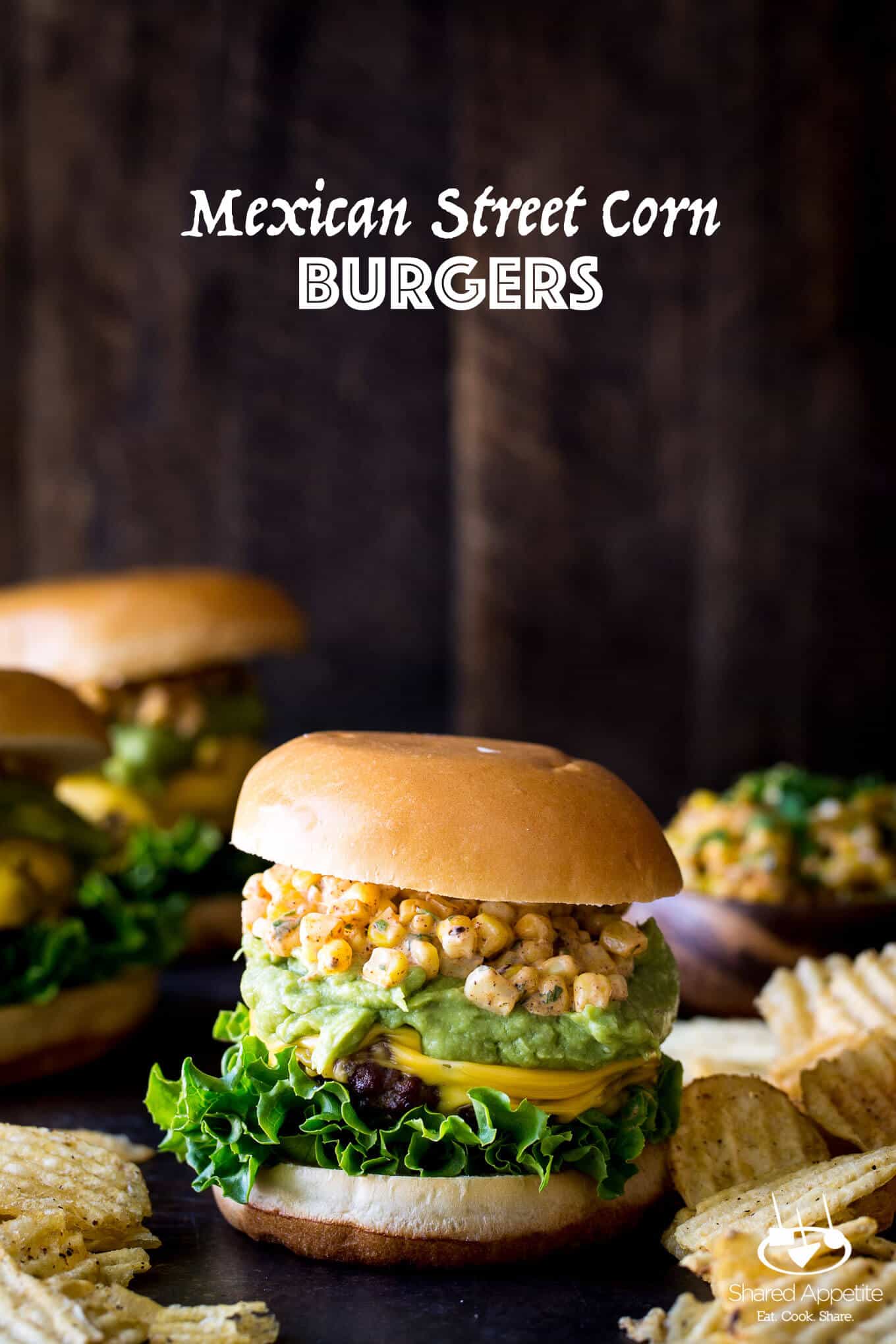 Mexican Lamb Tacos with Tequila Soaked Raisins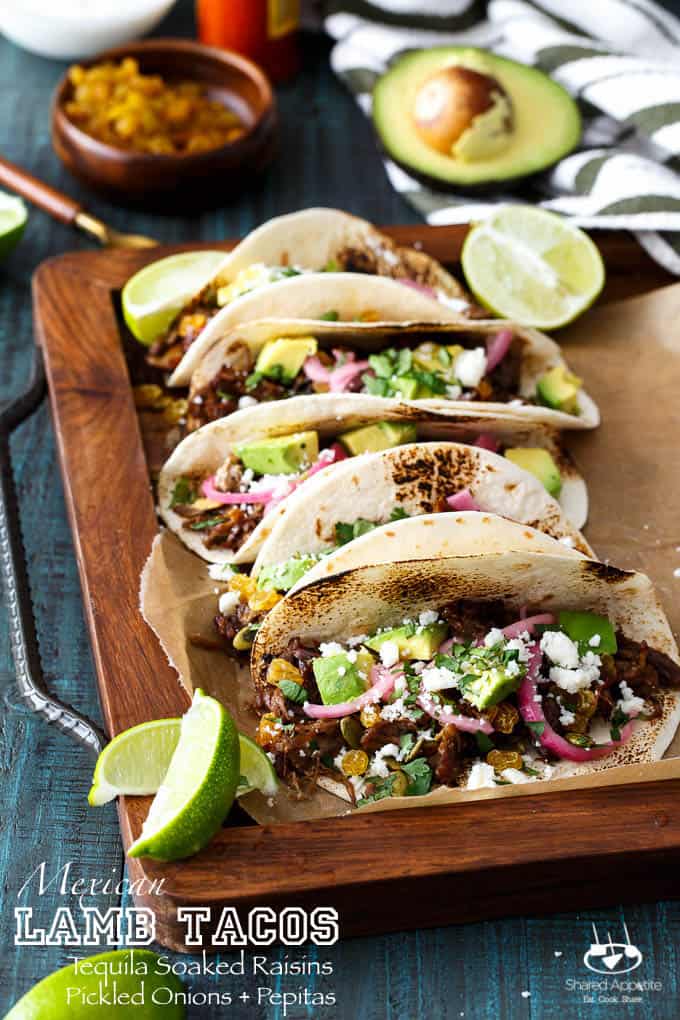 Skillet Loaded Taco Potato Chip Nachos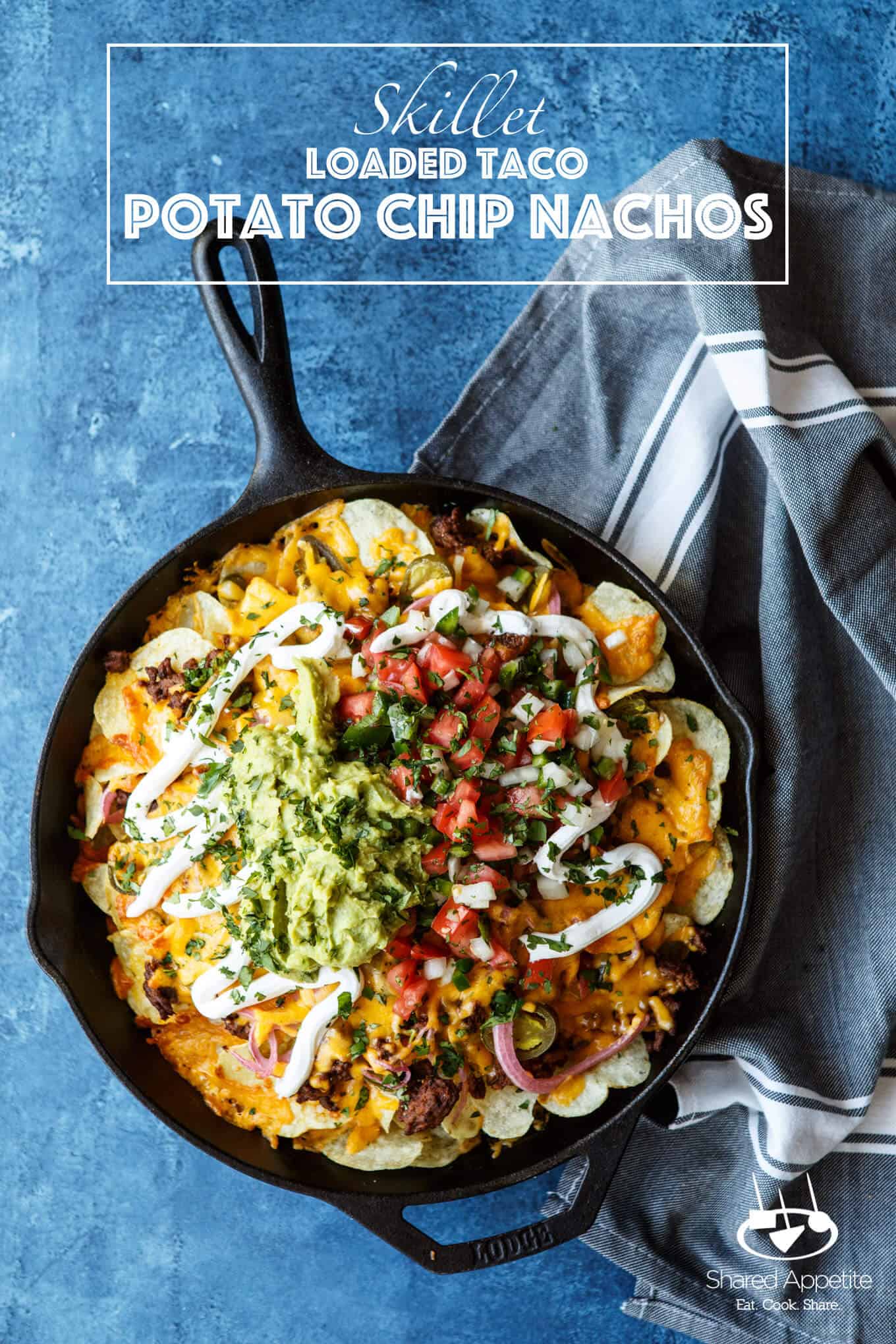 Healthy Turkey Tacos with Pineapple Salsa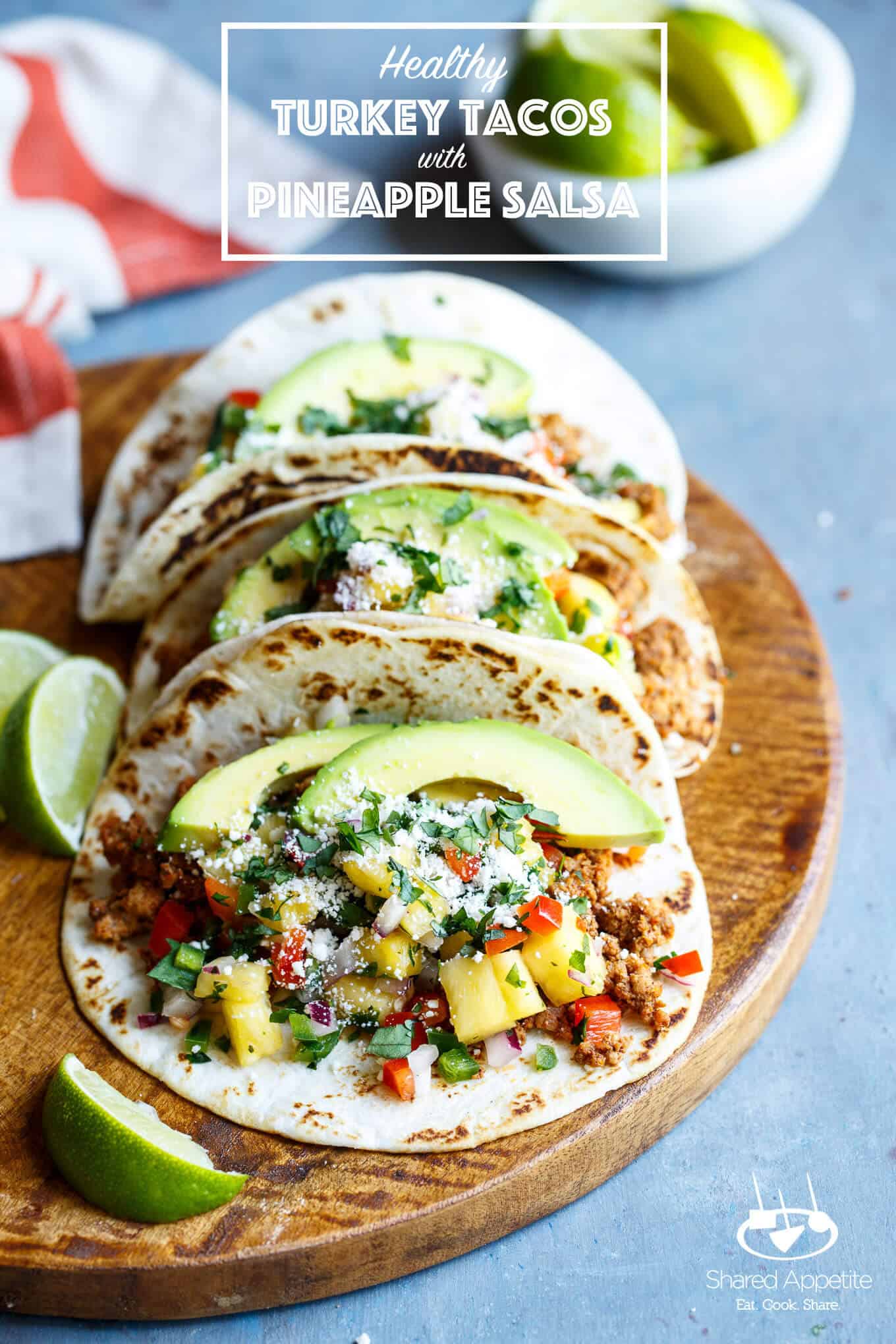 Channa Masala Vegetarian Indian Tacos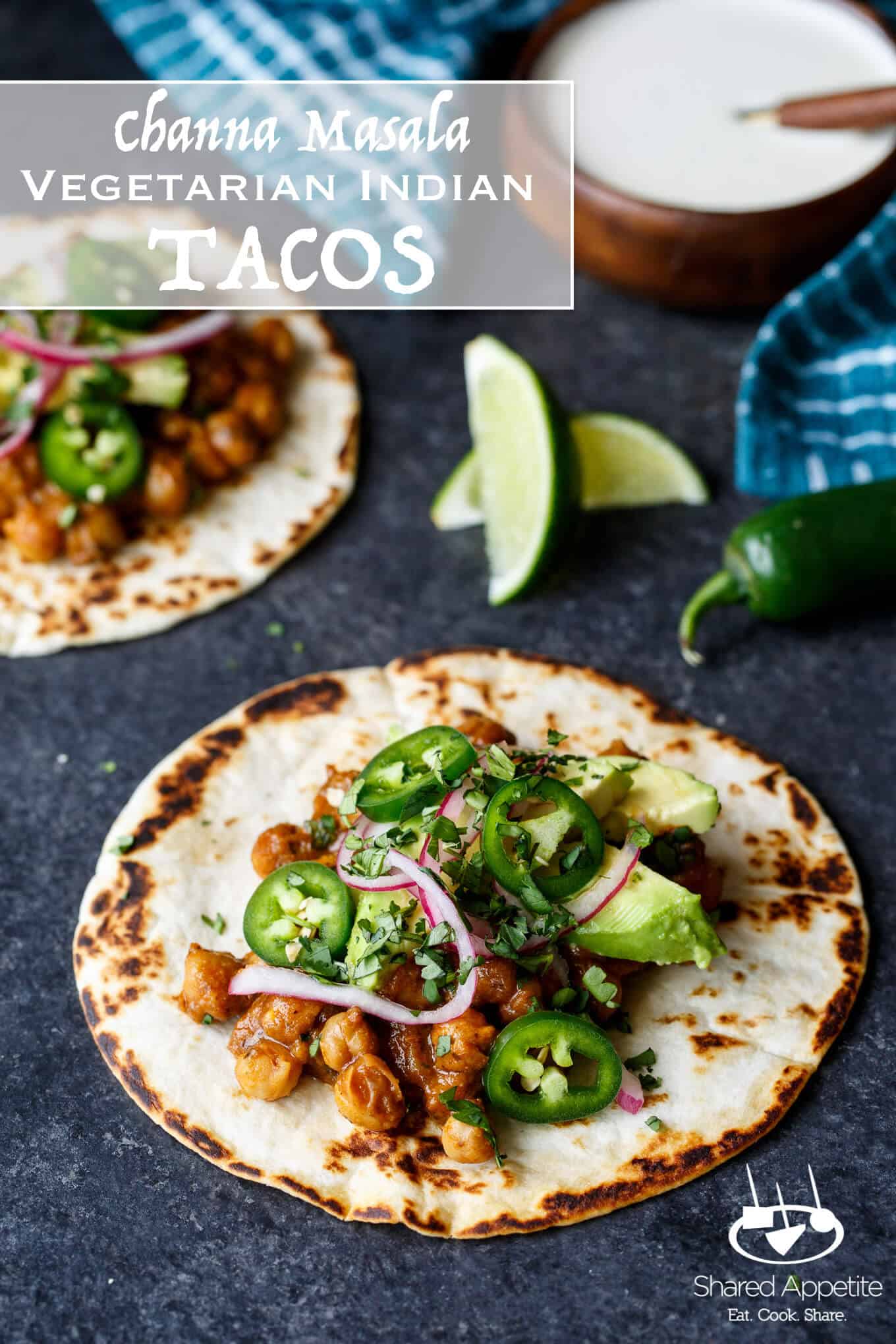 Huevos Rancheros Breakfast Tacos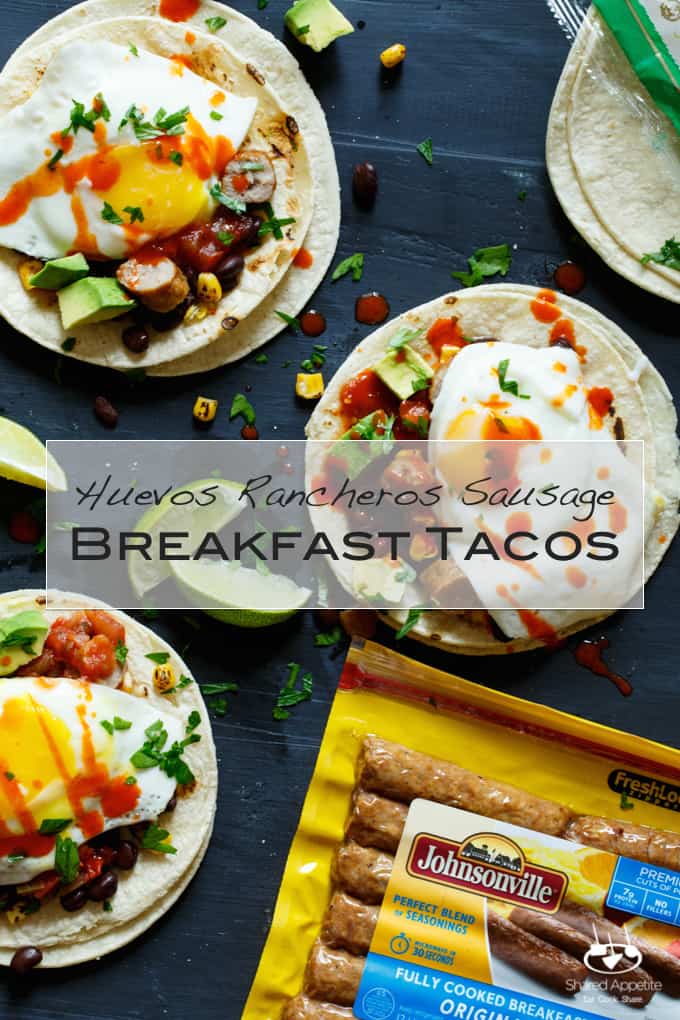 Carnitas Tacos with Pickled Onions and Salsa Verde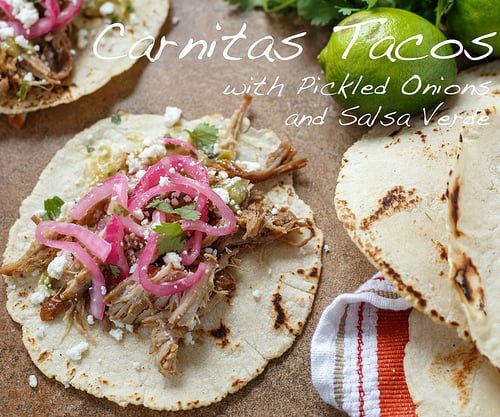 Pork Belly Tacos with Ancho Chili Roasted Pineapple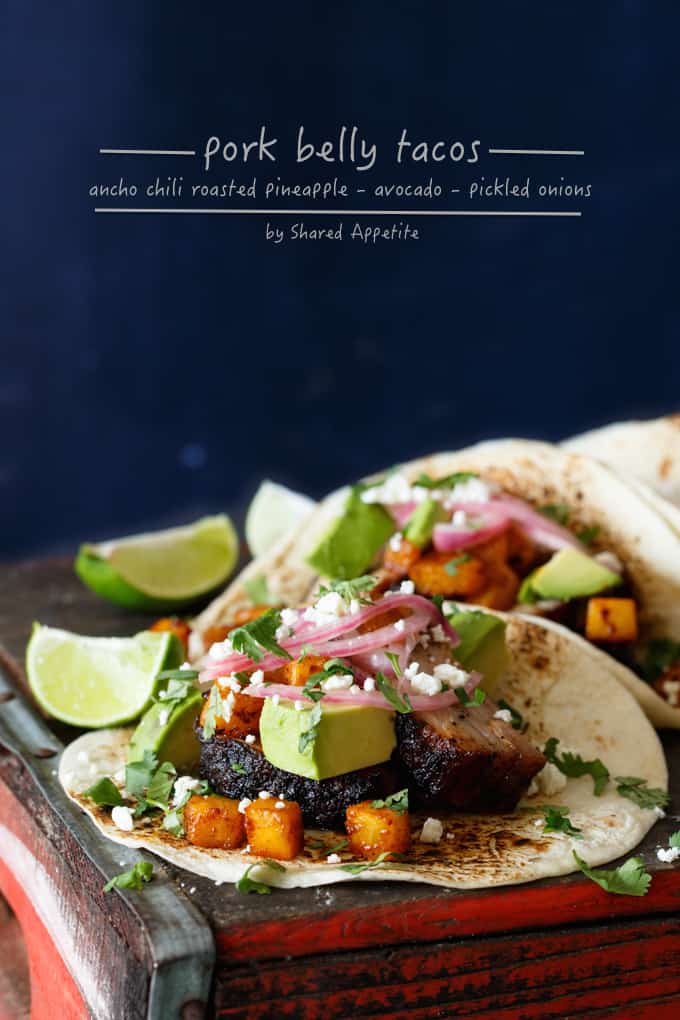 Animal Style In-N-Out Bacon Cheeseburger Tacos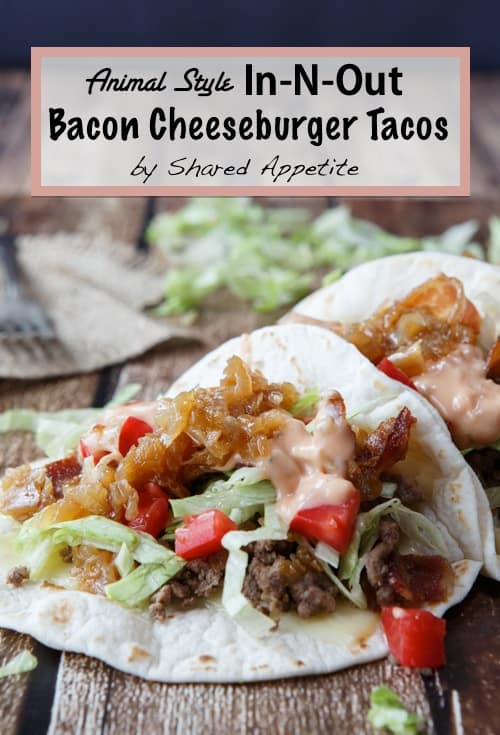 Bacon Cheeseburger Tater Tot Nachos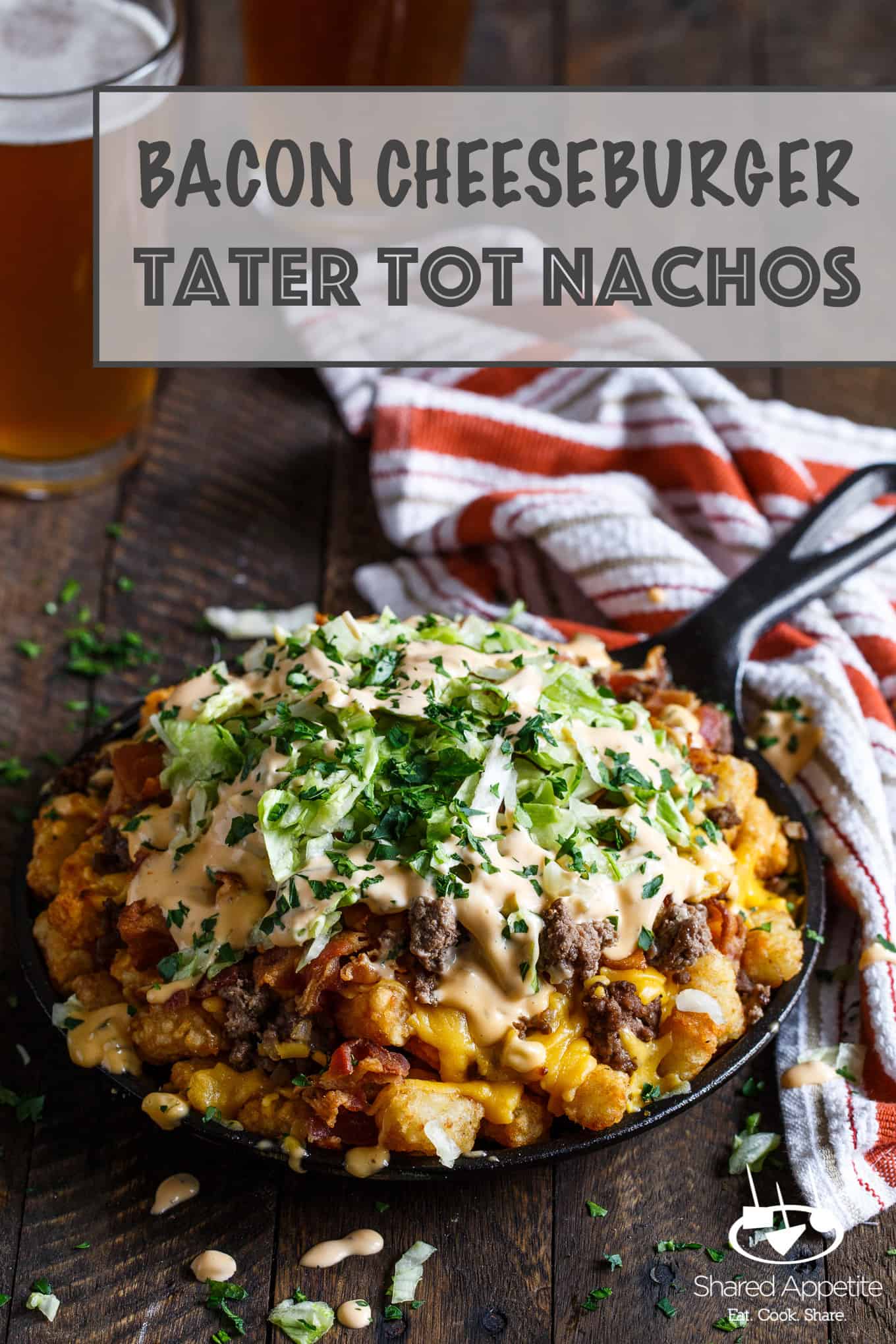 Honey BBQ Chicken Nachos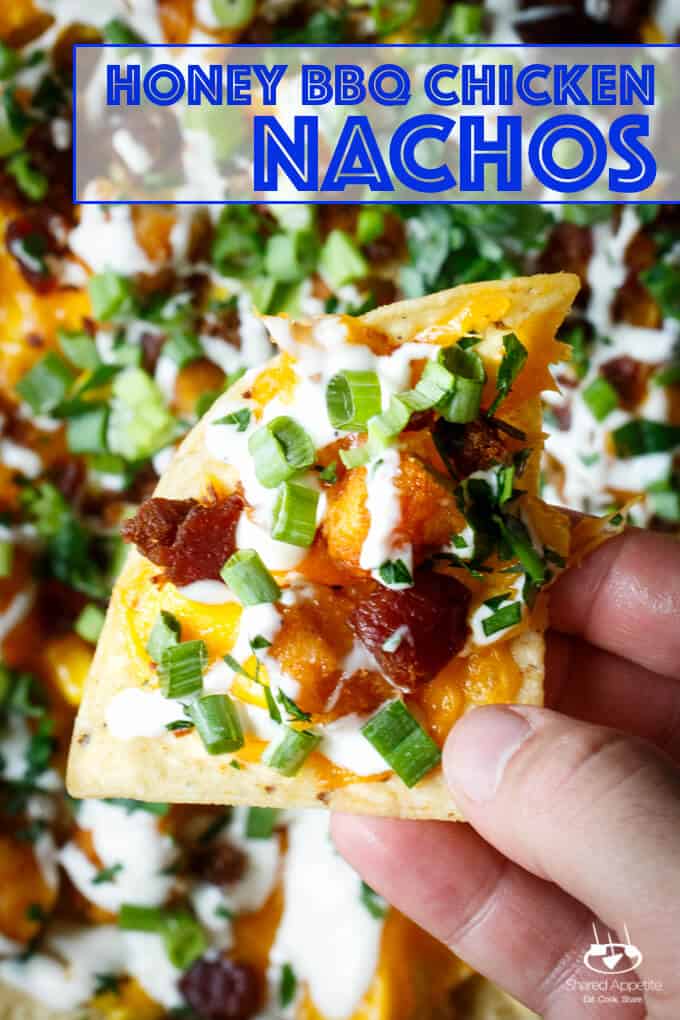 Buffalo Chicken Tater Tot Nachos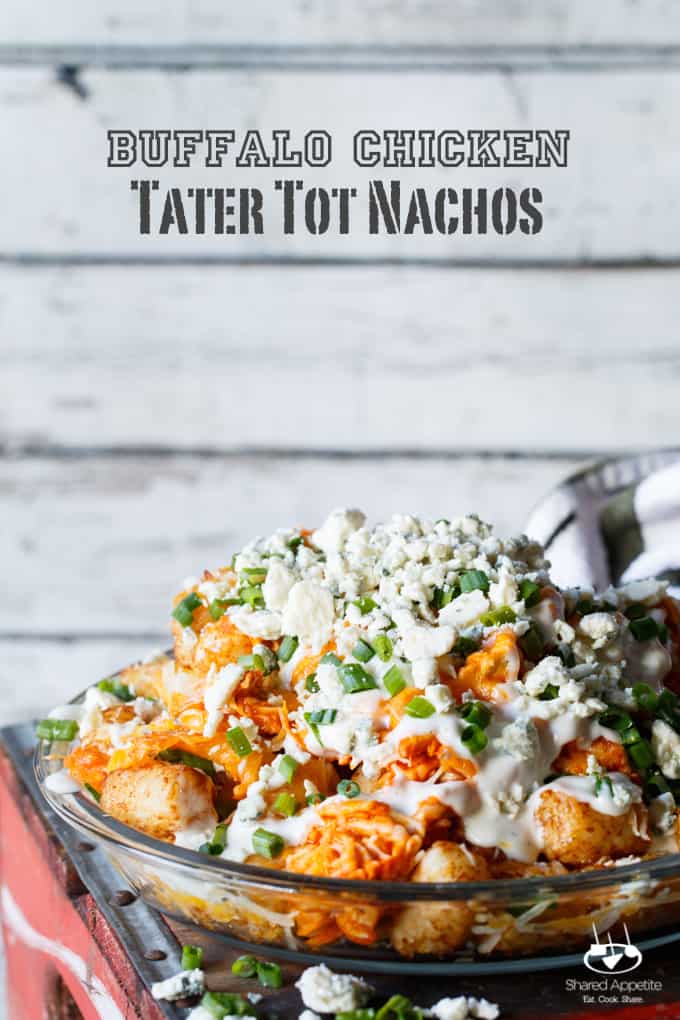 Hidden Veggie Chicken Enchiladas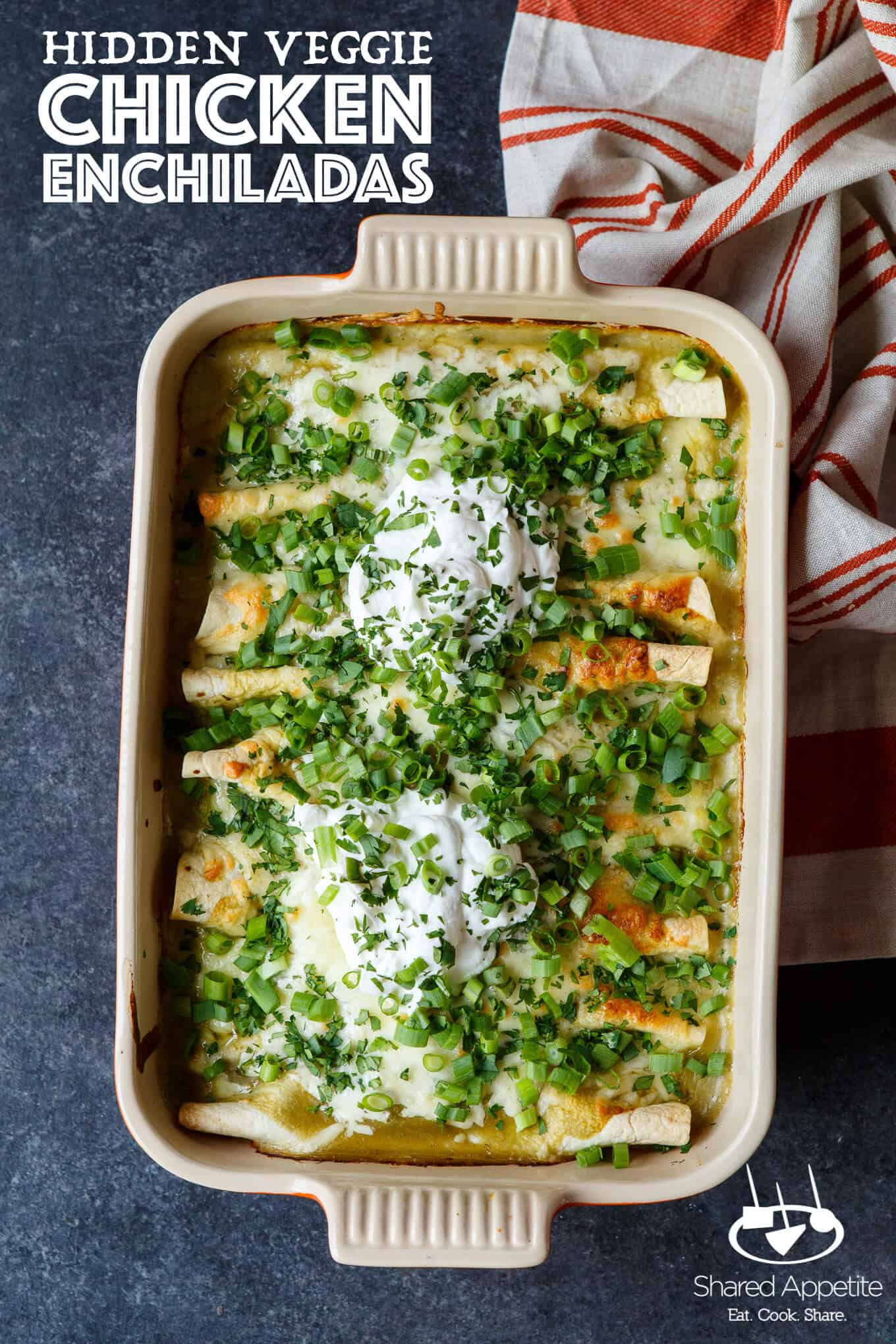 Buffalo Chicken Enchiladas with Green Chile Sour Cream Sauce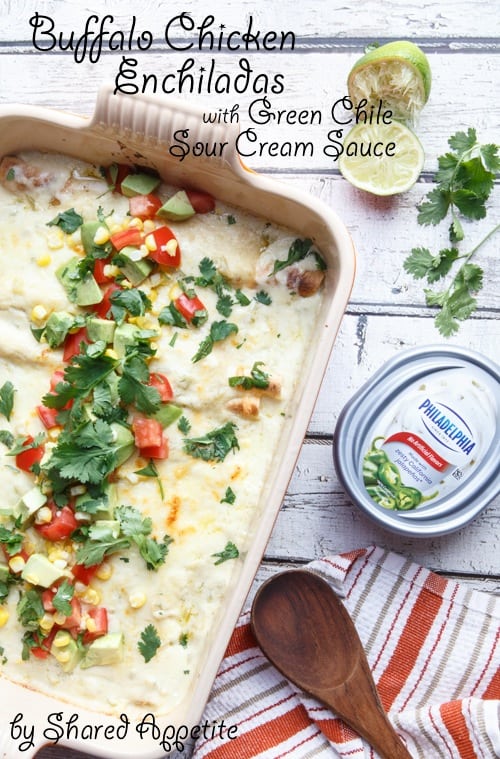 Baked Brown Butter Churro Donuts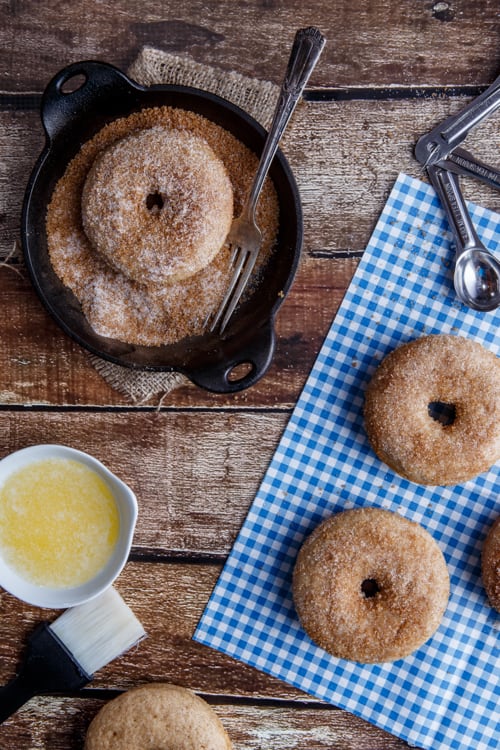 How To Make Perfect Carnitas